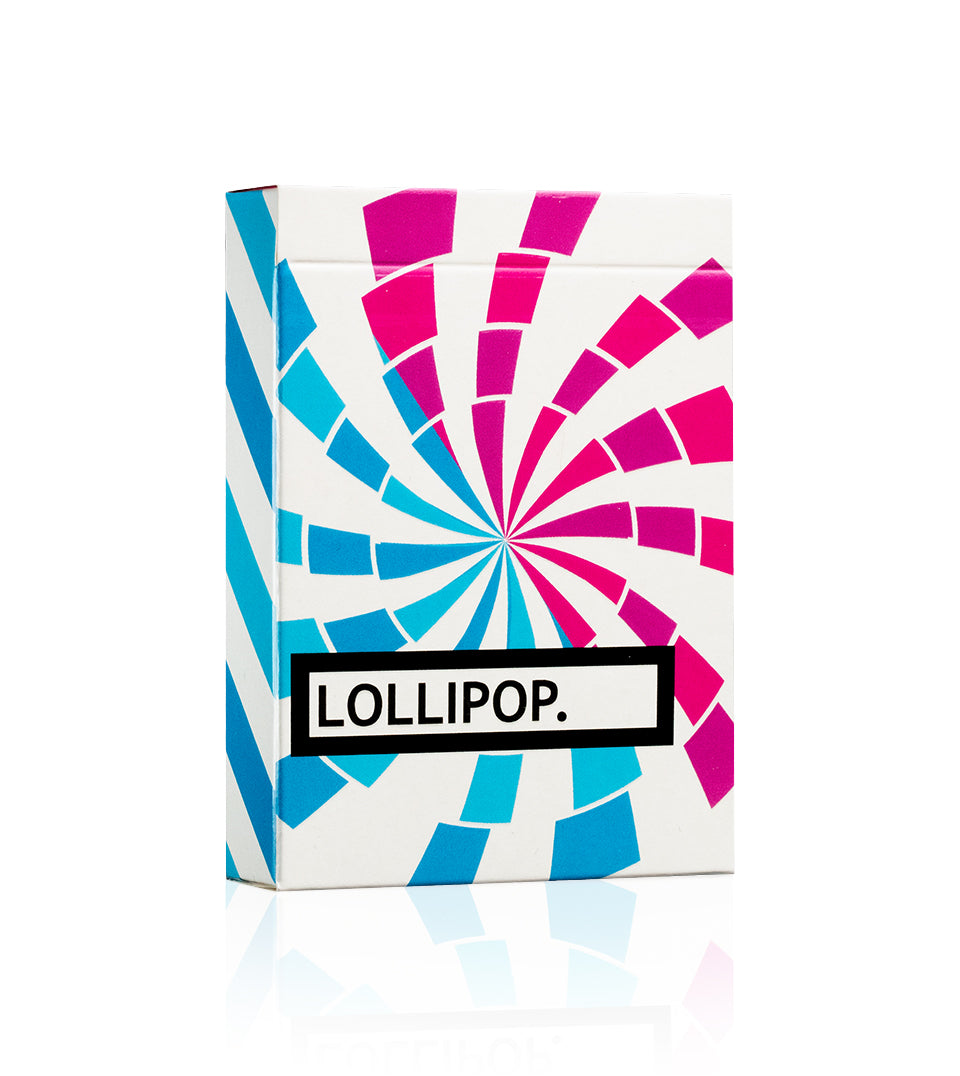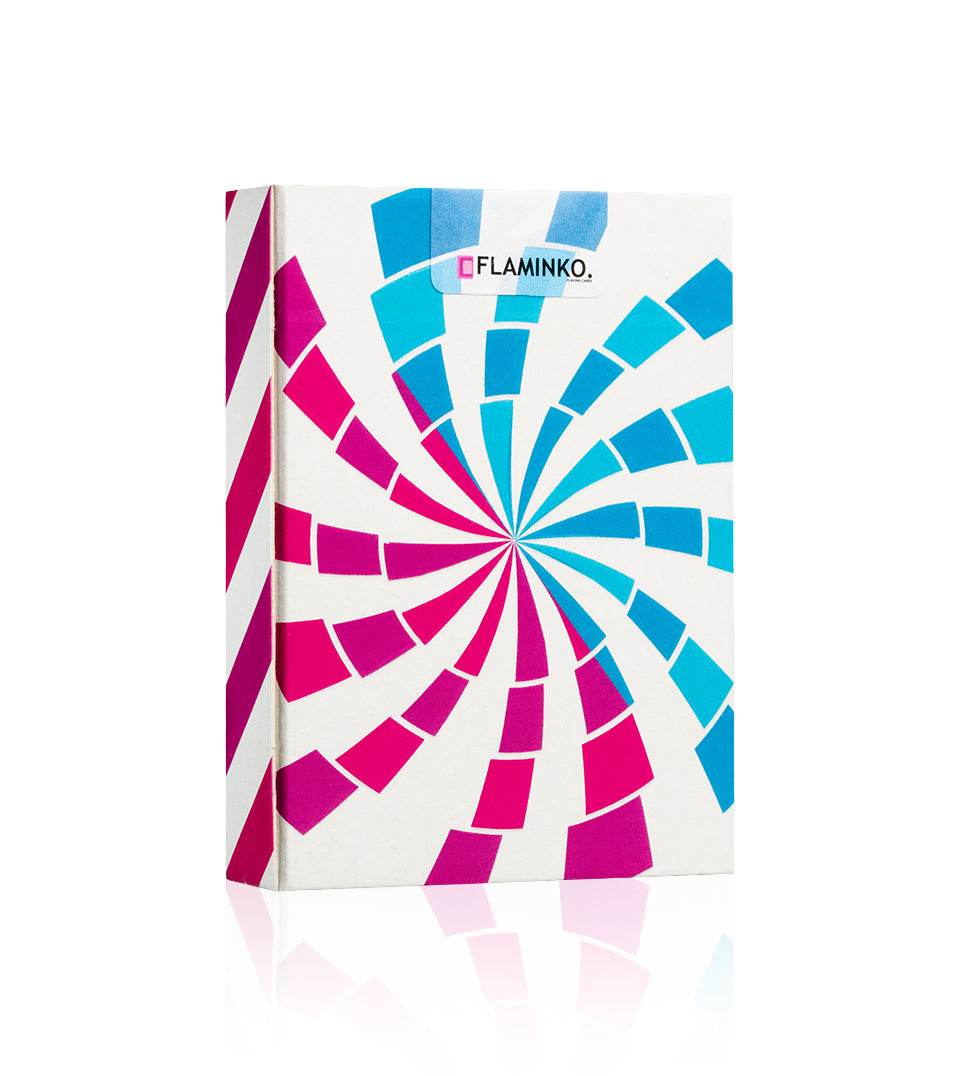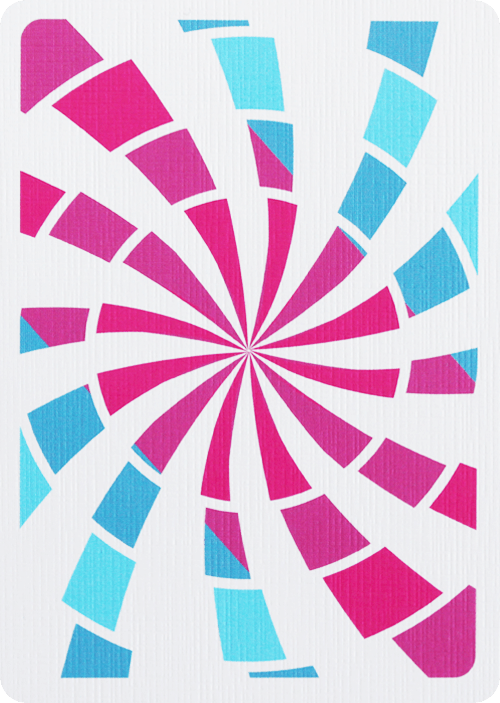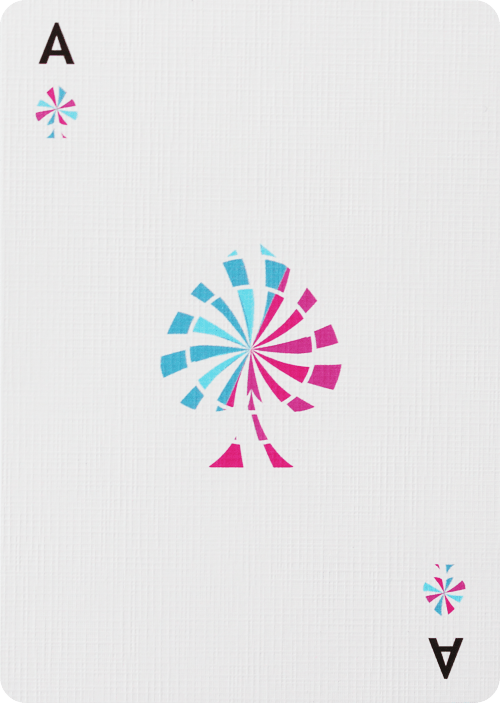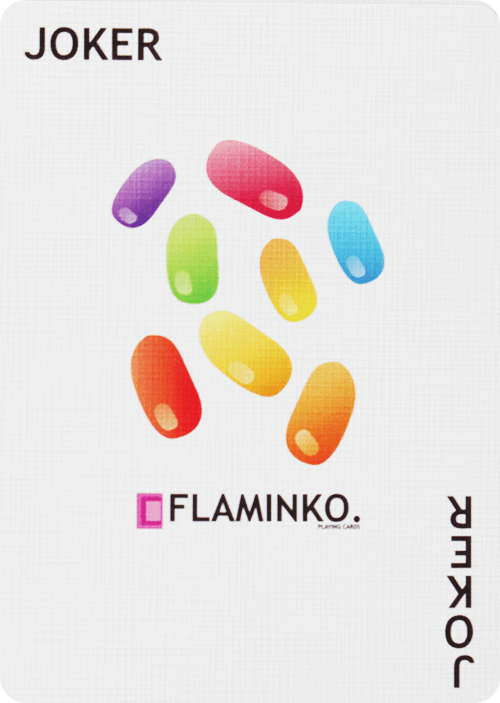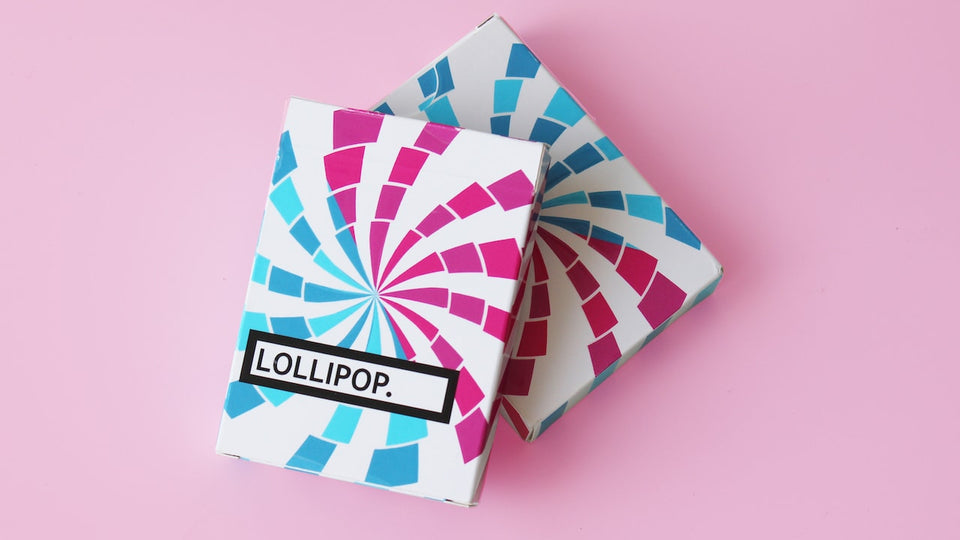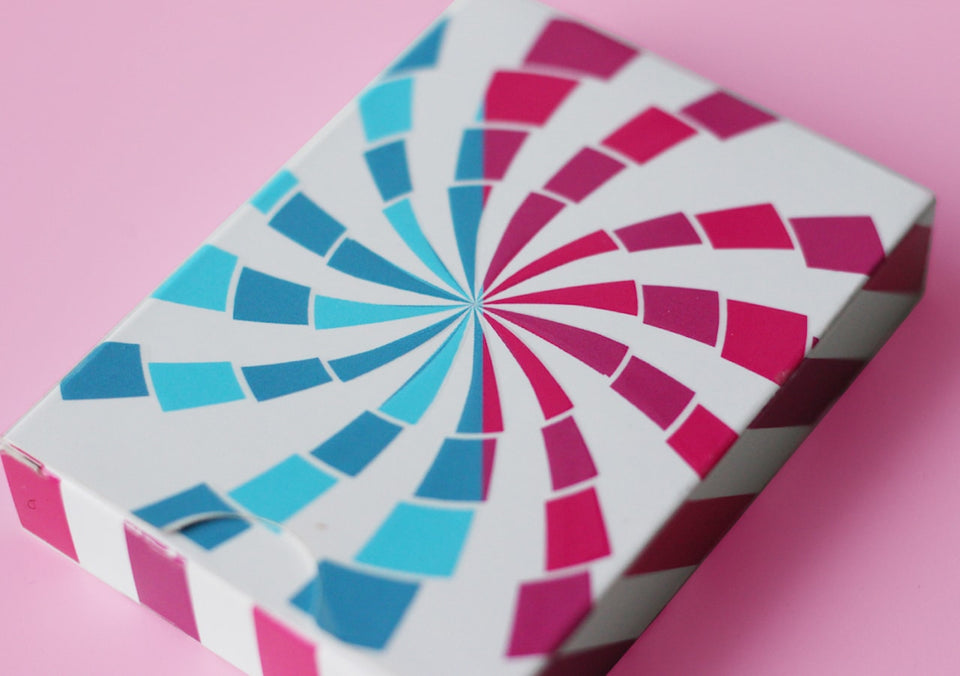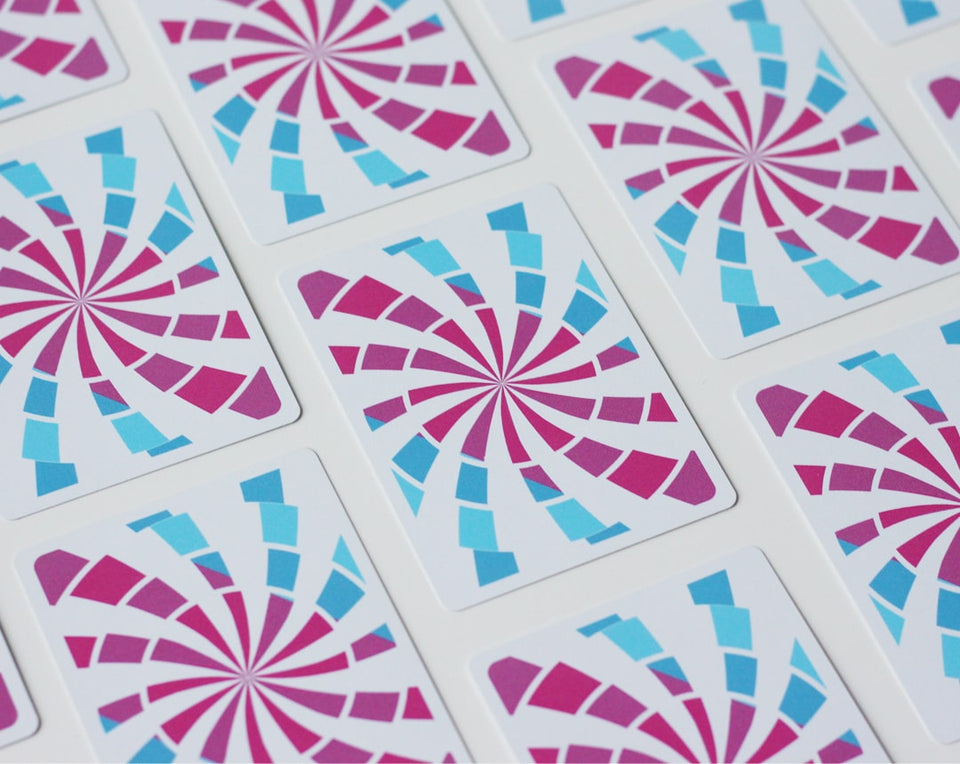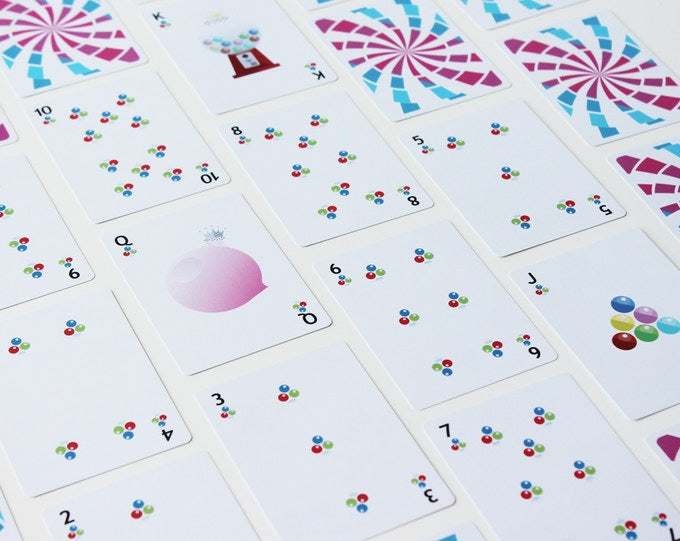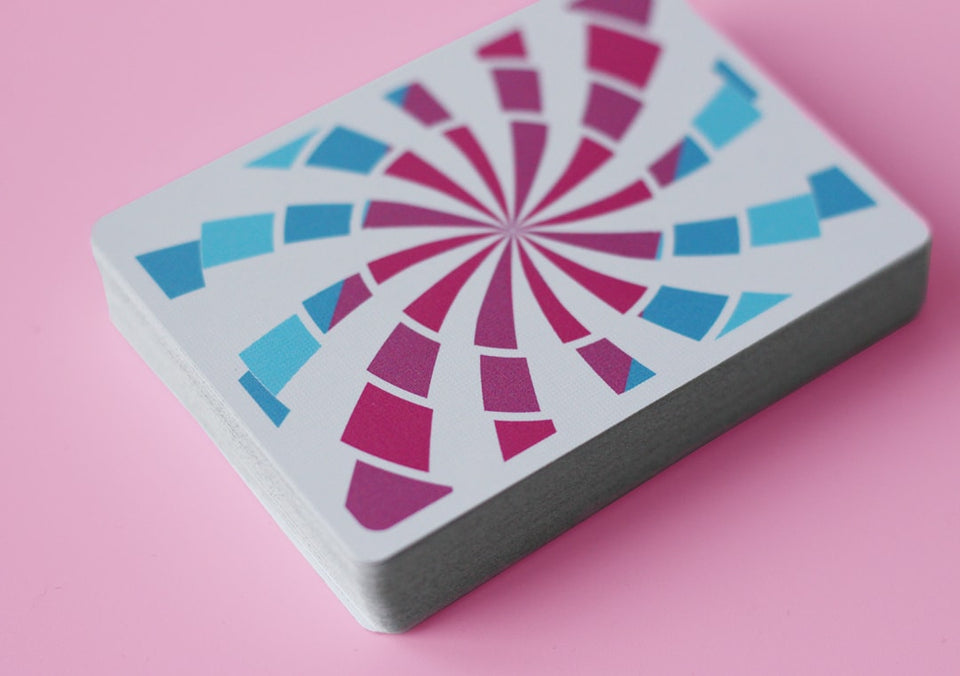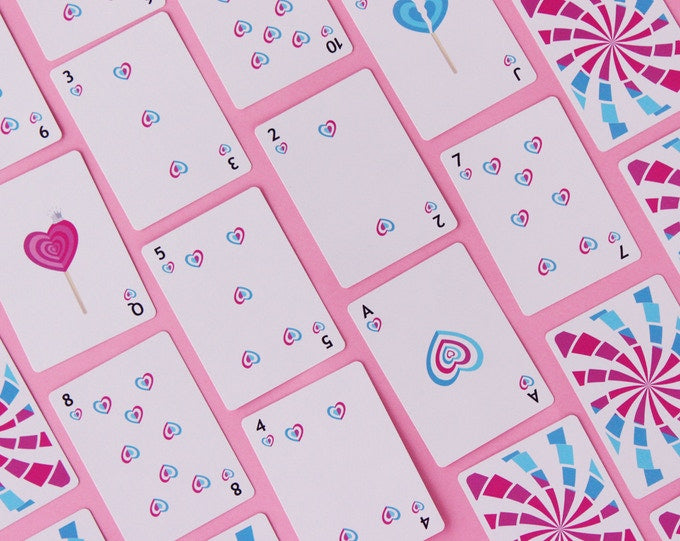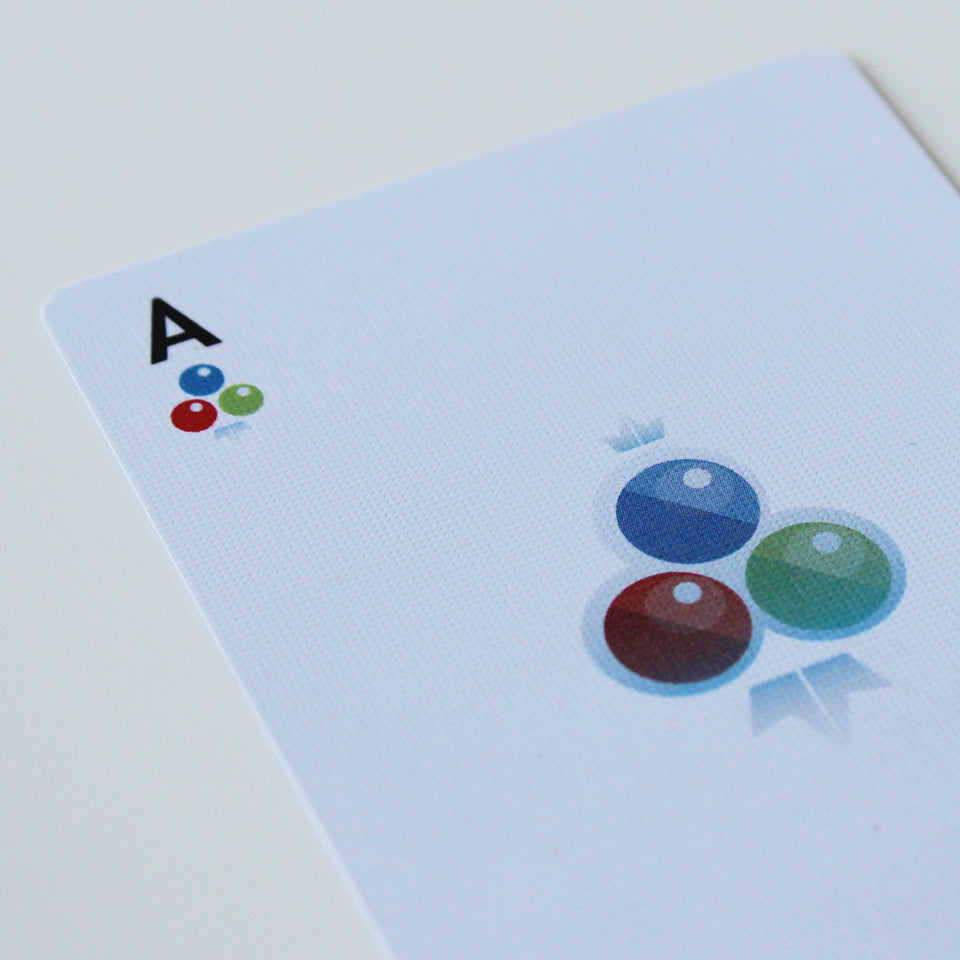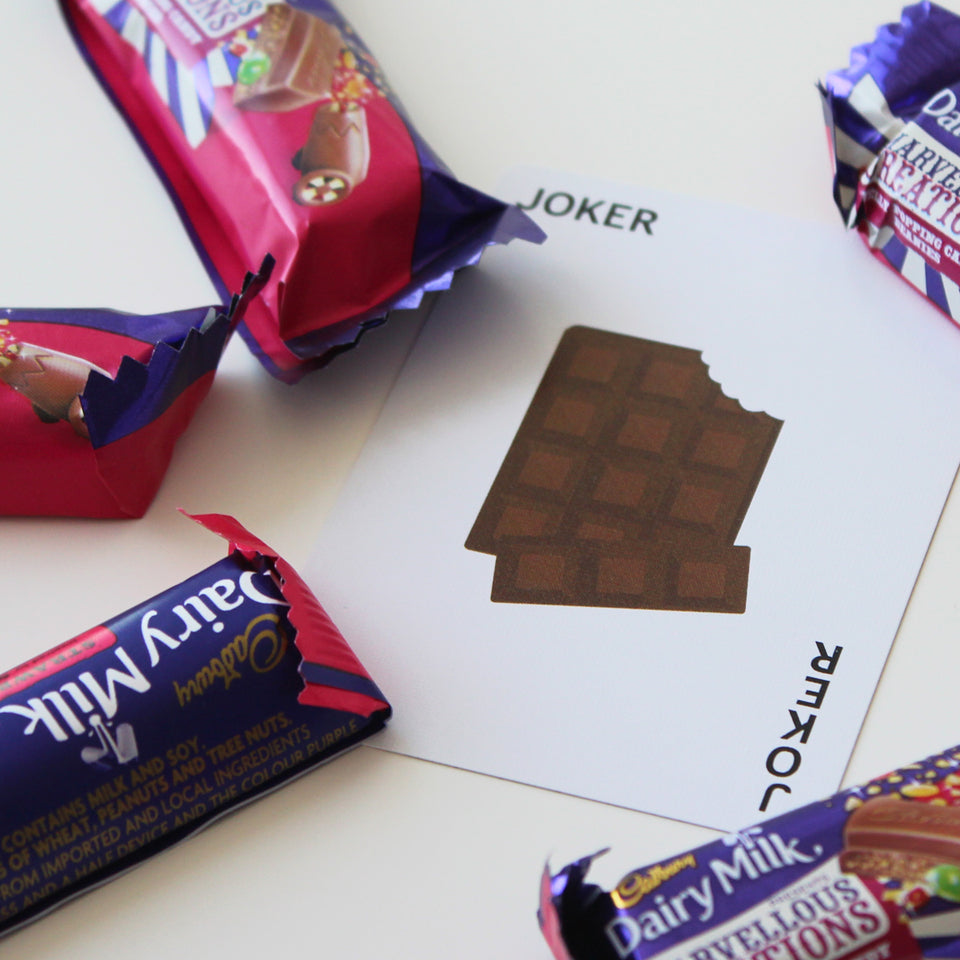 Lollipop
by Riffle Shuffle Playing Card Co
This brand new deck is Lollipop and candy themed. This deck is made in Belgium by Cartamundi with the B9 Superlux Finish & Matte Custom Tuck with spot UV raised details.The LOLLIPOP is fantastic for adding some new colours and dimensions to your magic and cardistry routines.
Lollipop Playing Card was inspired the hypnotic swirls of the lollipop. Along with the bright and fun colours these cards are meant for flamboyant deals and tricks. Pirouetting one of these cards can be completely mesmerising! This is the deck to have for anyone intent on showing off your crazy skills and your awesome cards.
We partnered with Flaminko Playing Cards to produce this deck. As such, 2500 of the LOLLIPOPs were printed! We hope one of these exciting decks can find its way onto your collector's shelf.