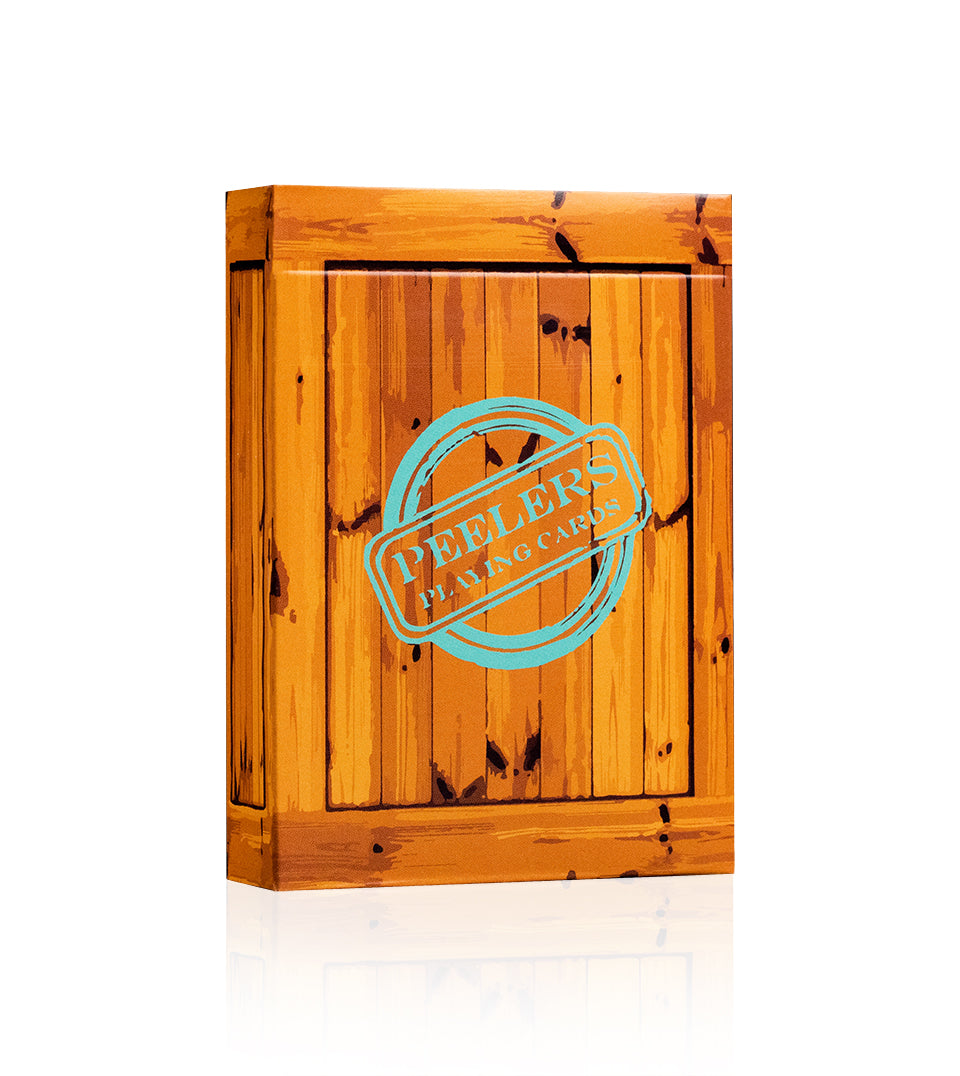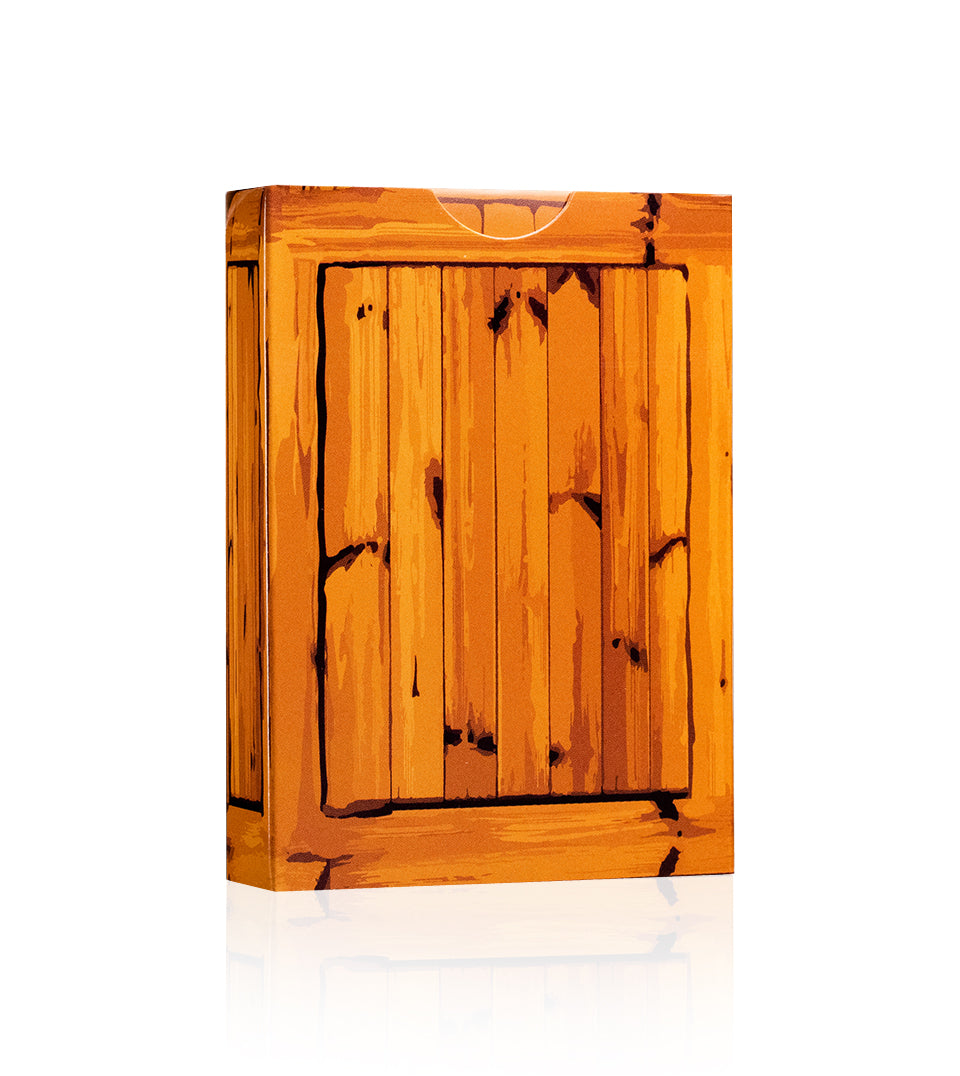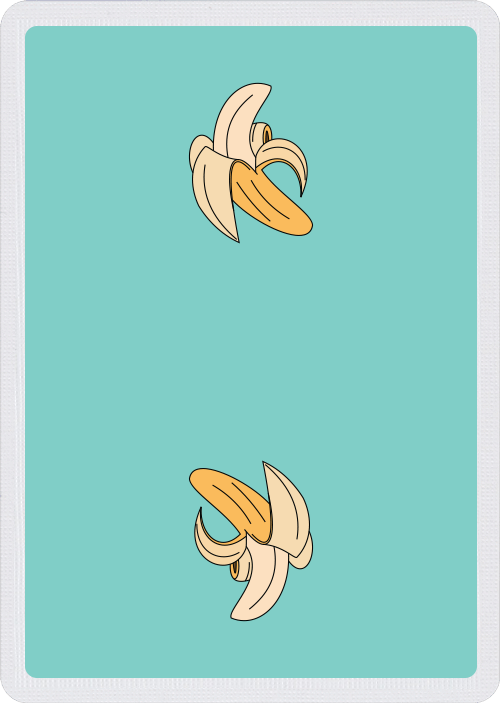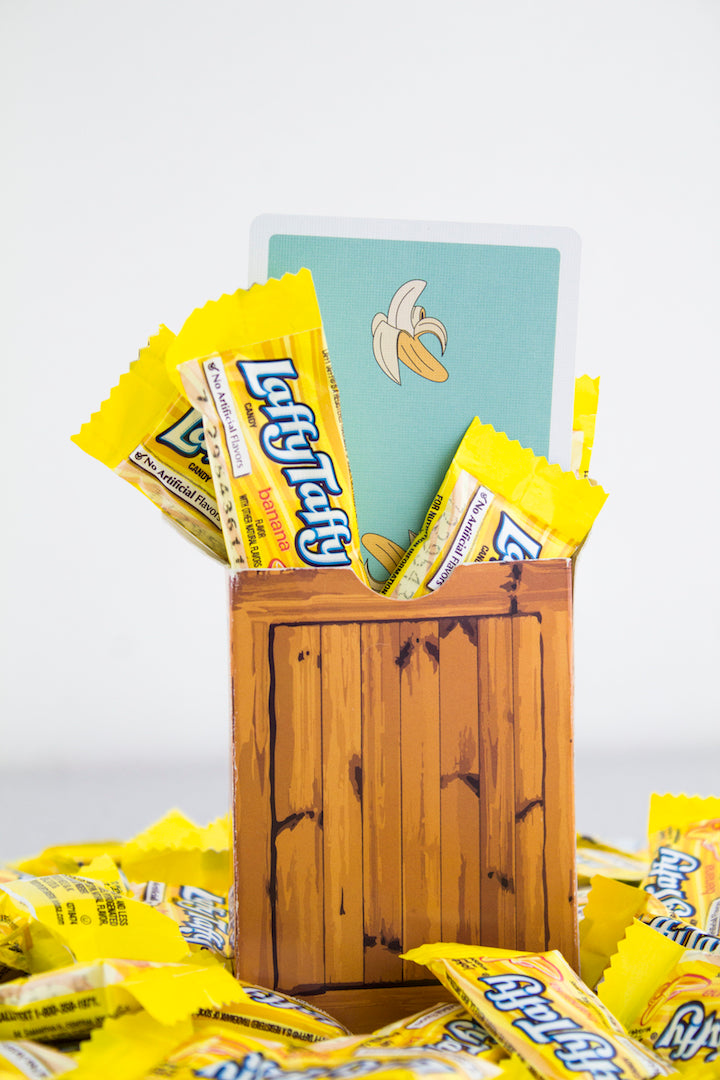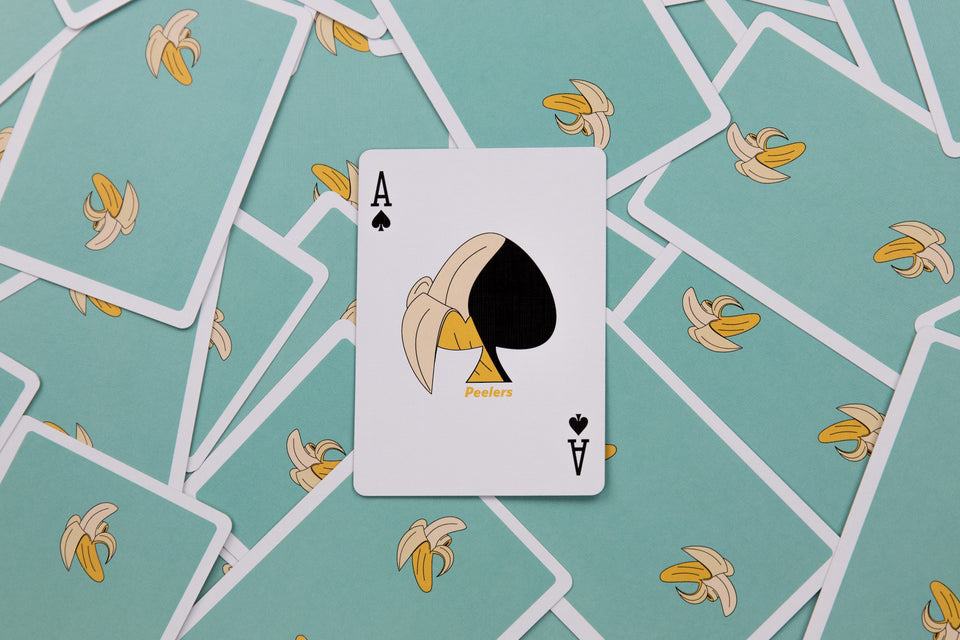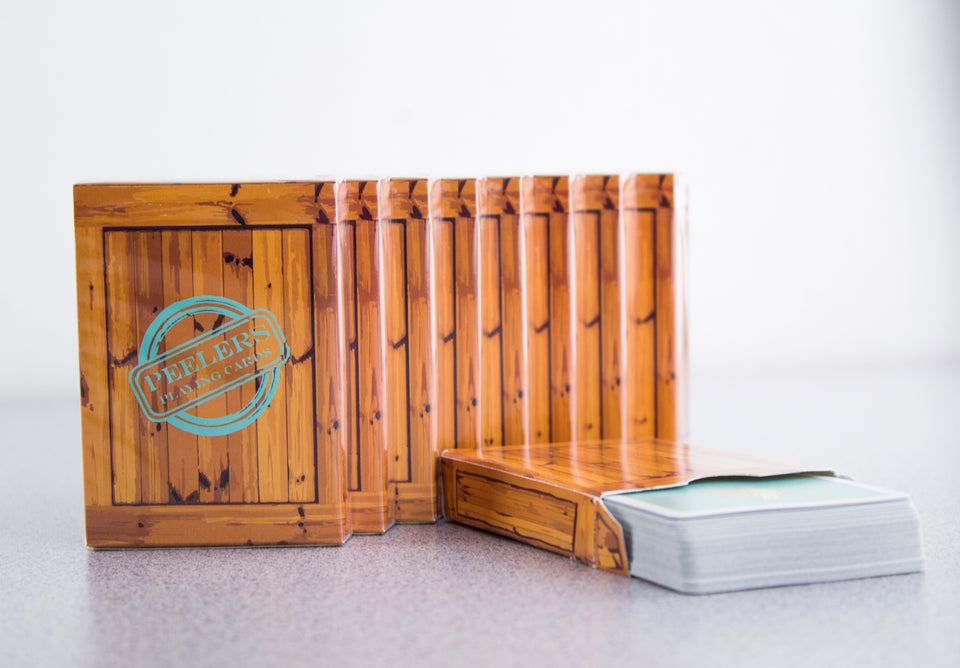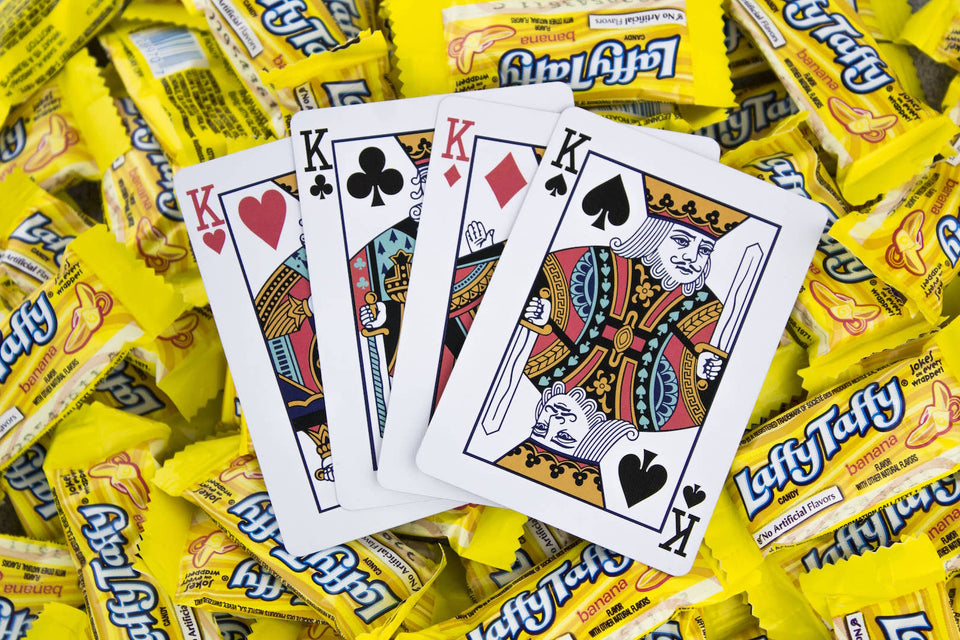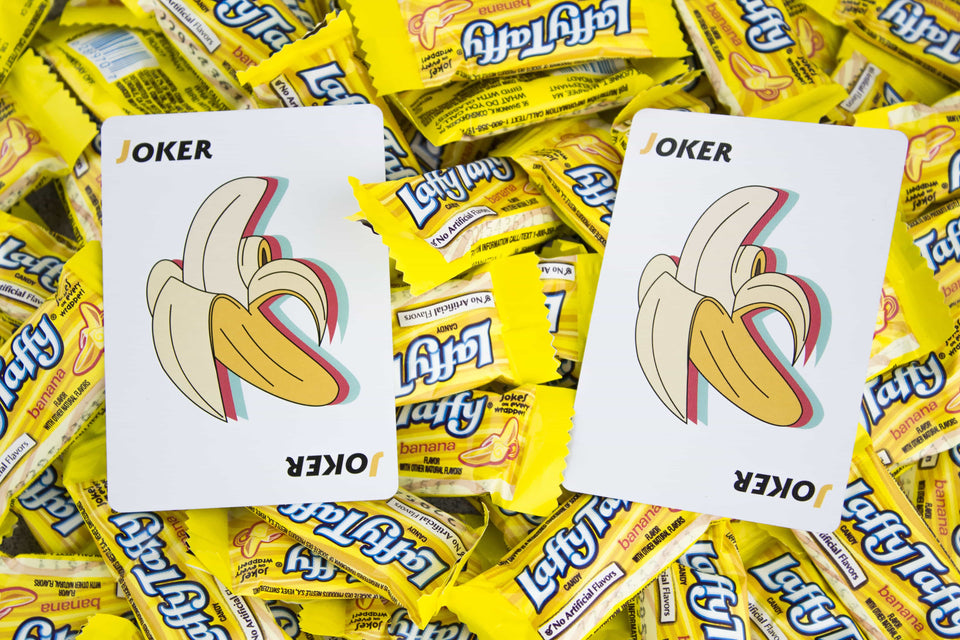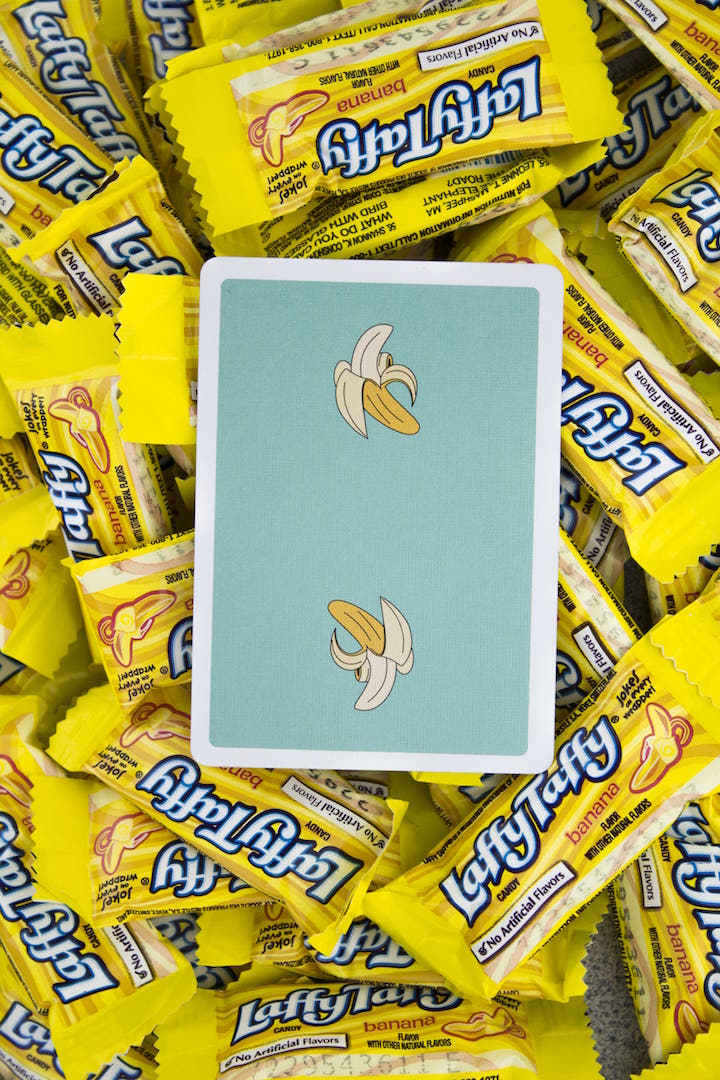 Peelers V1
The wait is finally over! A deck that was inspired by a speech on bananas going extinct was born almost 17 months ago. This project that started as a PowerPoint slide is now a fully designed deck of playing cards. Printed By USPCC, Limited Edition of 2000 Decks, Air Cushion Finish, Bee Casino Quality.
The Peelers Playing Cards creators, Cameron Toner and Nate Lex, are so thankful for your time, patience, and anticipation for this project. This has been a dream come true and we appreciate everyone that has signed up for this newsletter and made the commitment to this project.
From our minimalistic back design to the slightly changed court cards, this deck is perfect for not just finger breaking cardistry or performing the impossible. It's also a conversation piece for our endangered fruit friends.