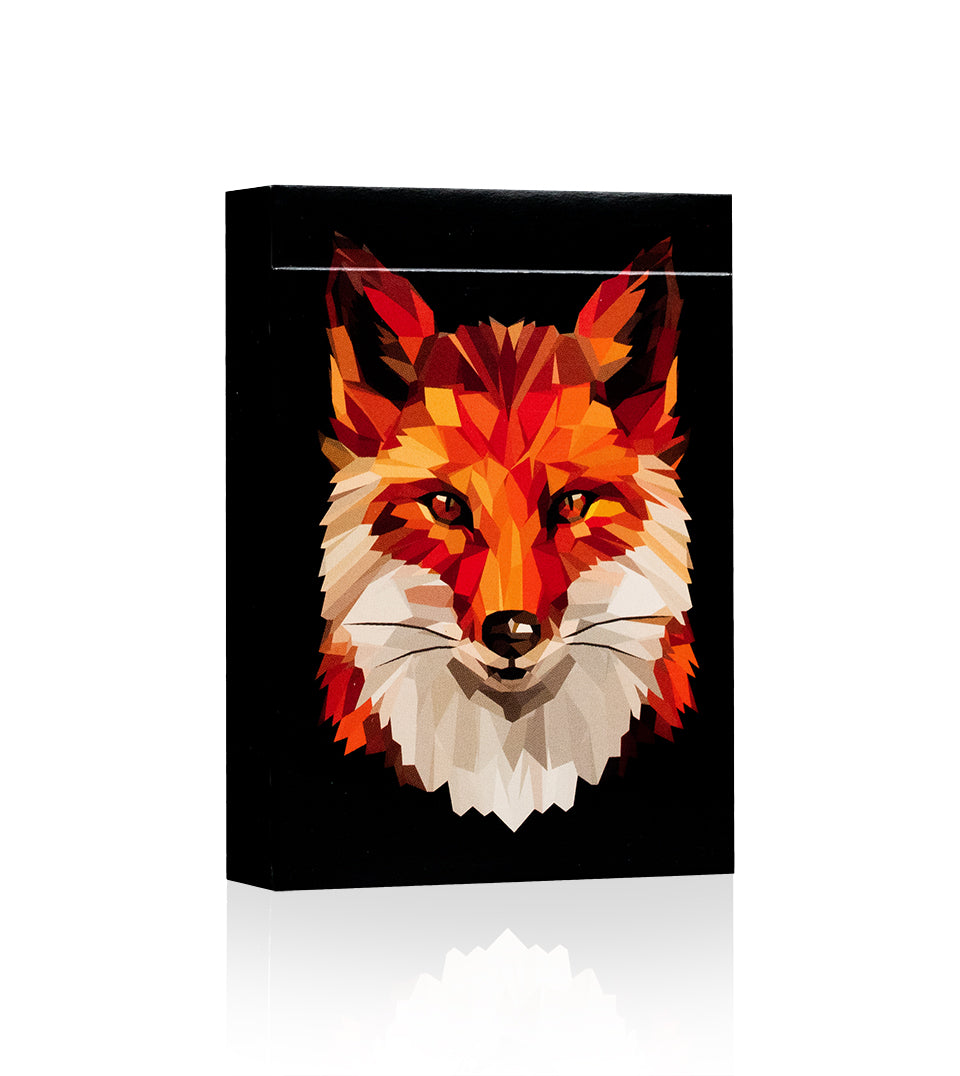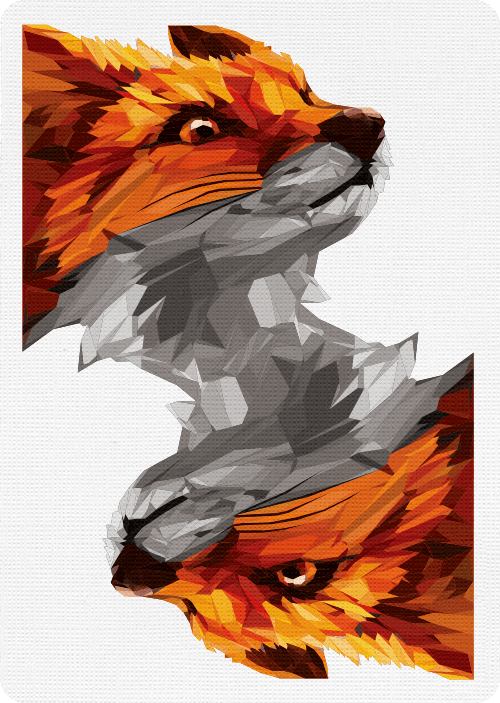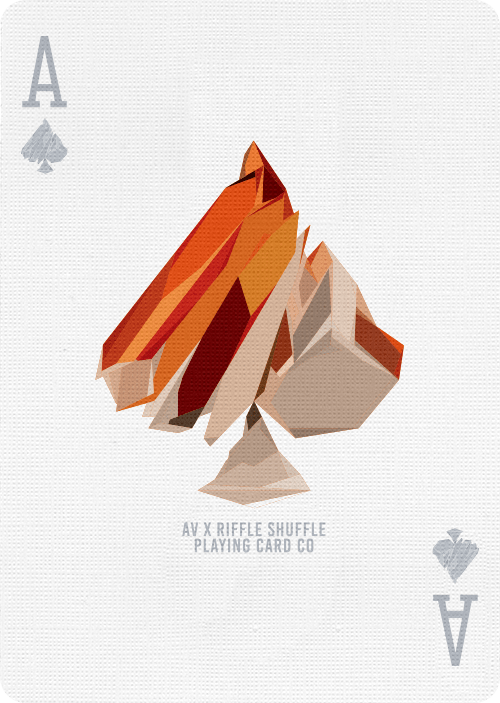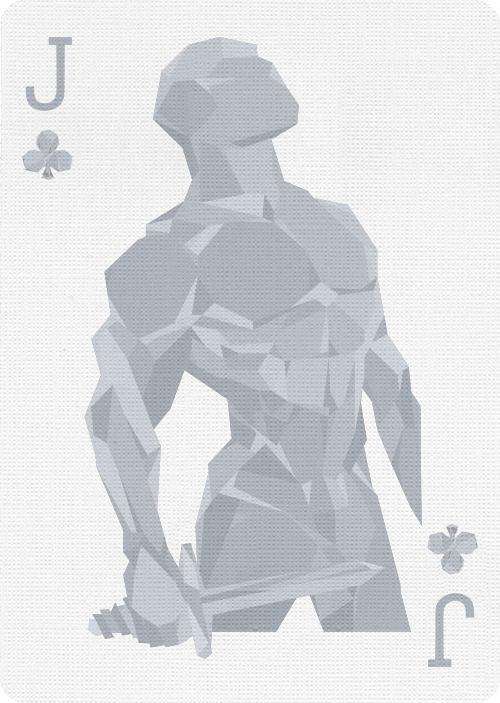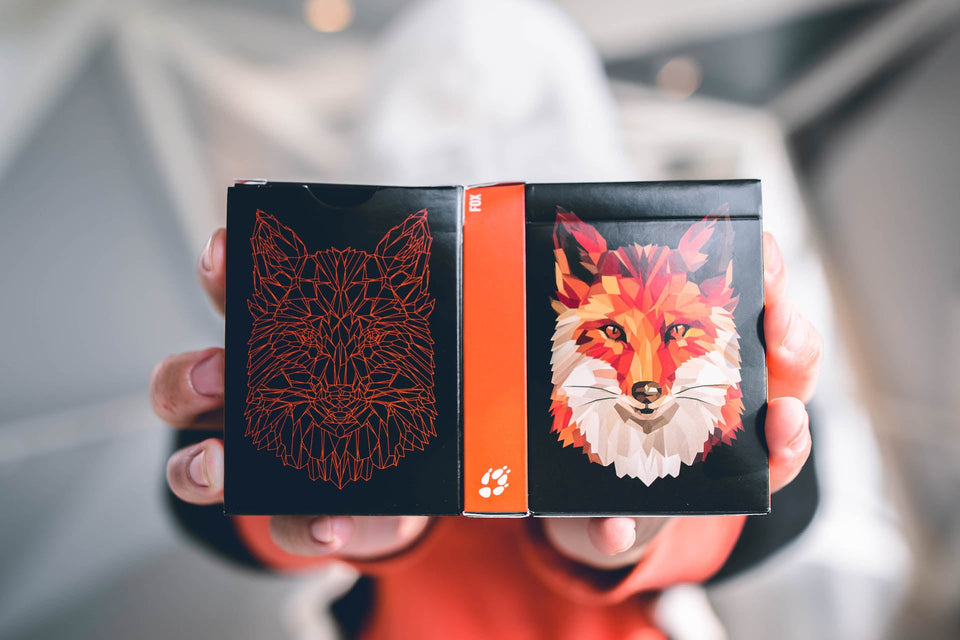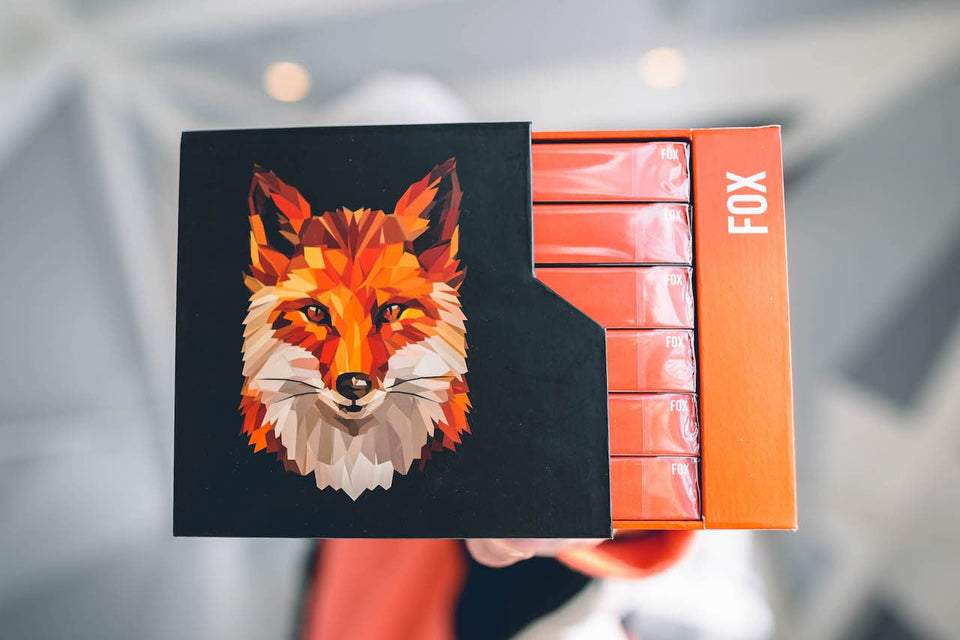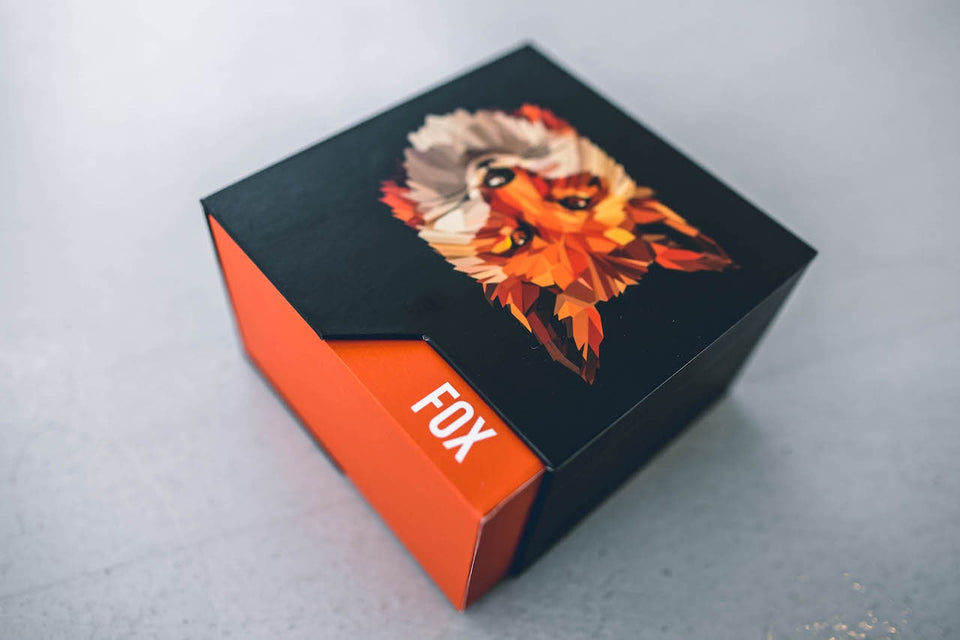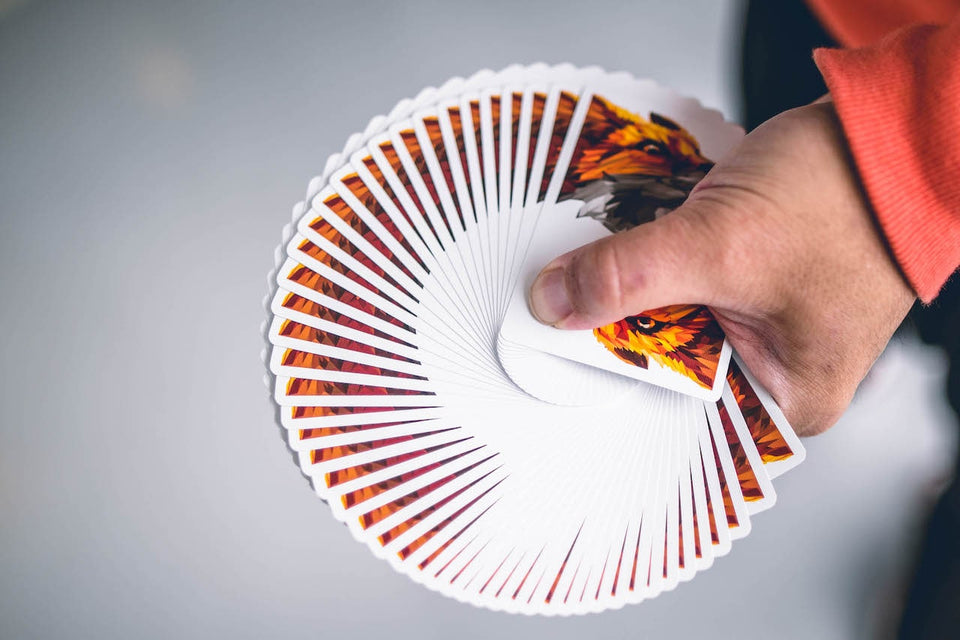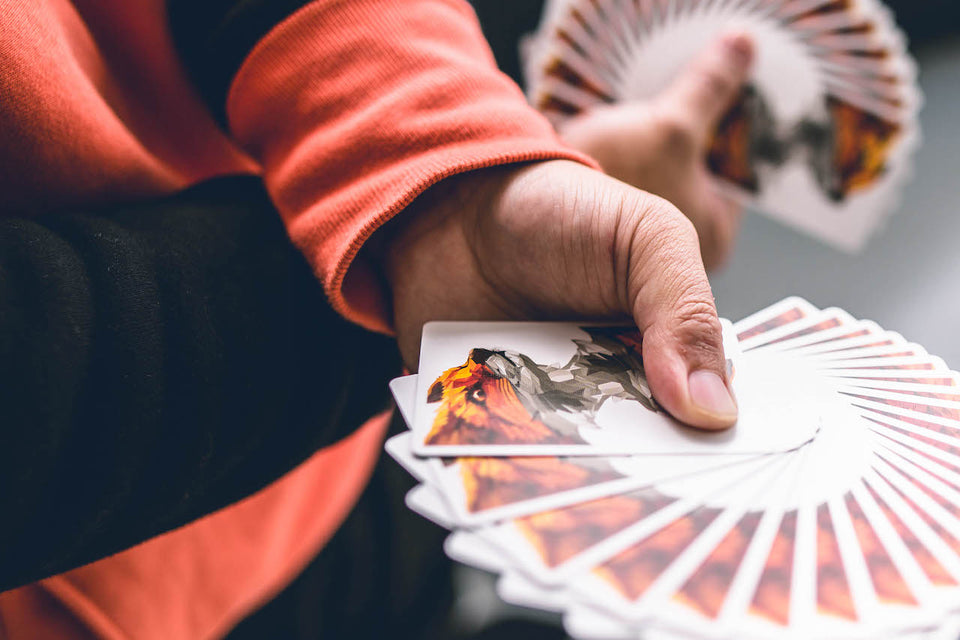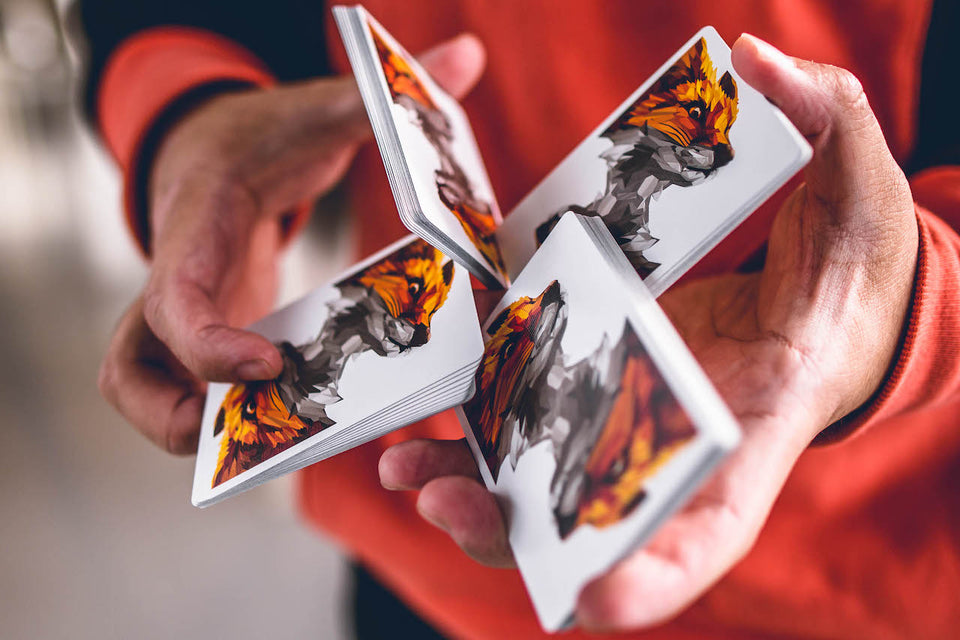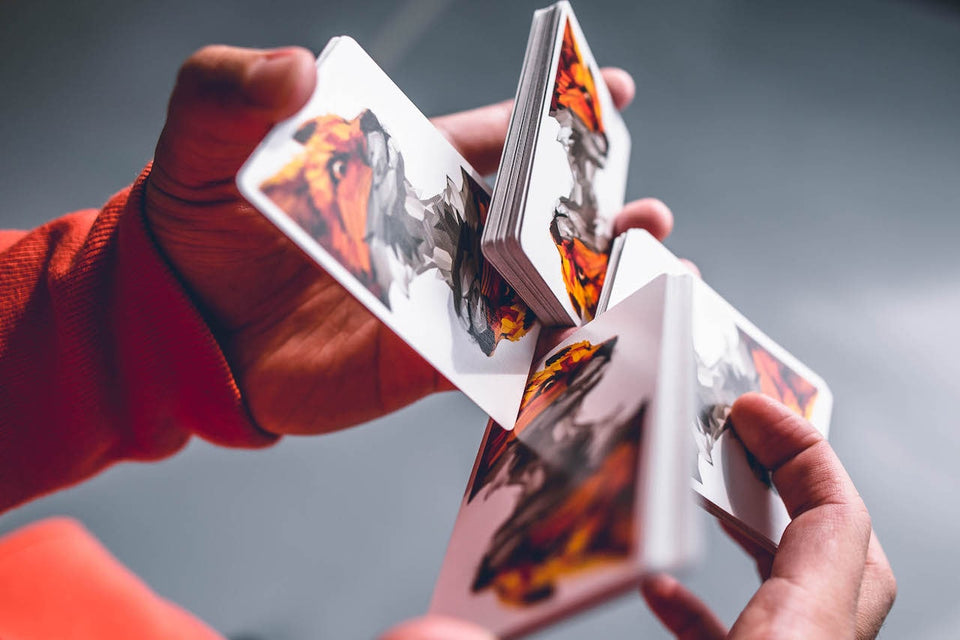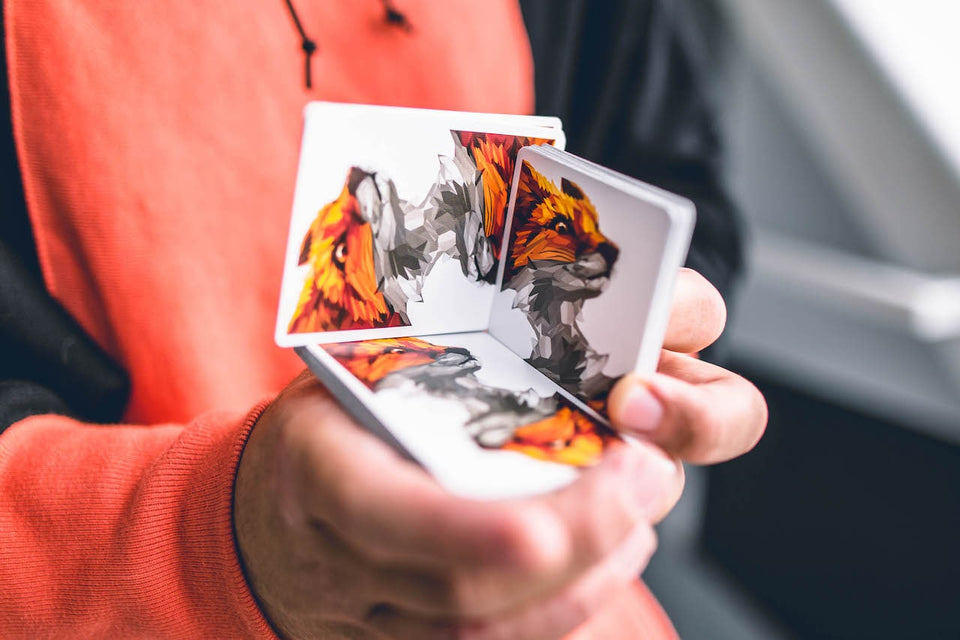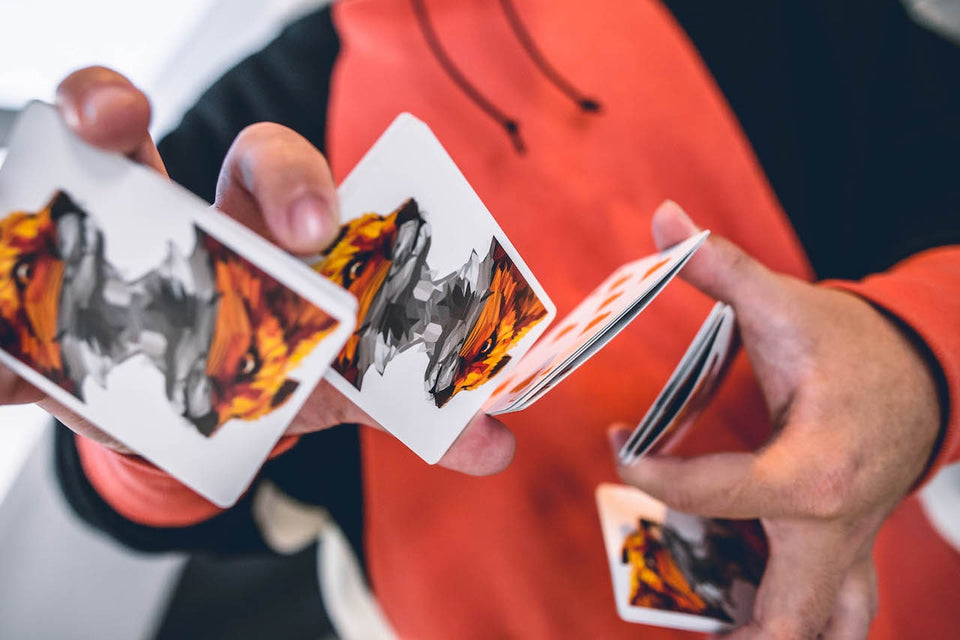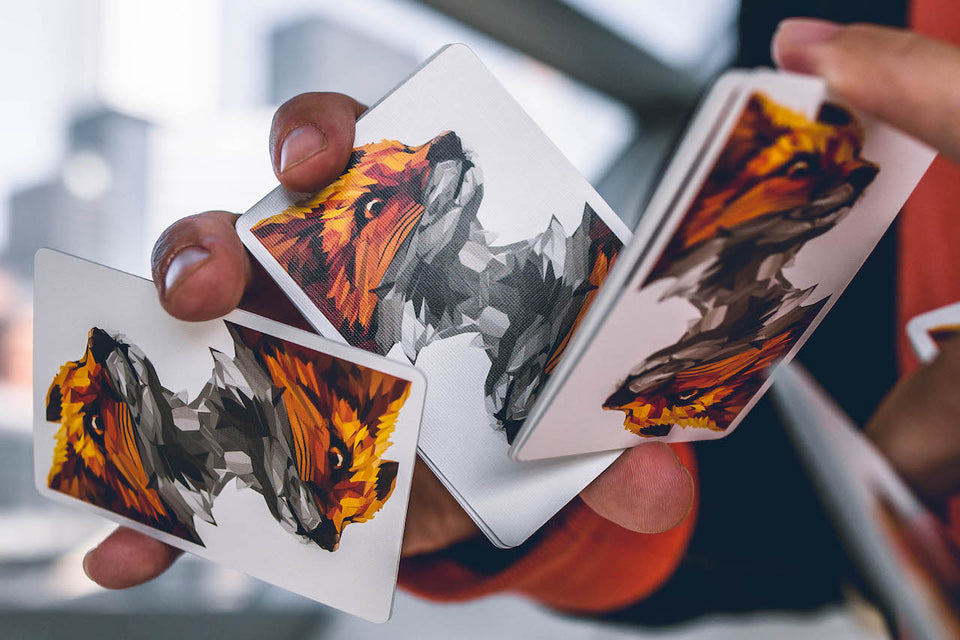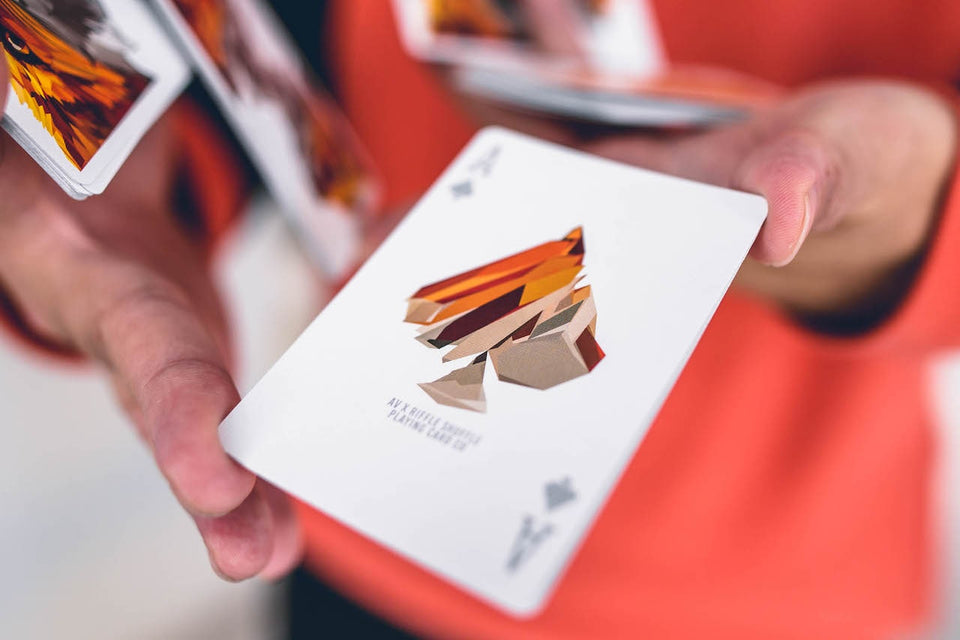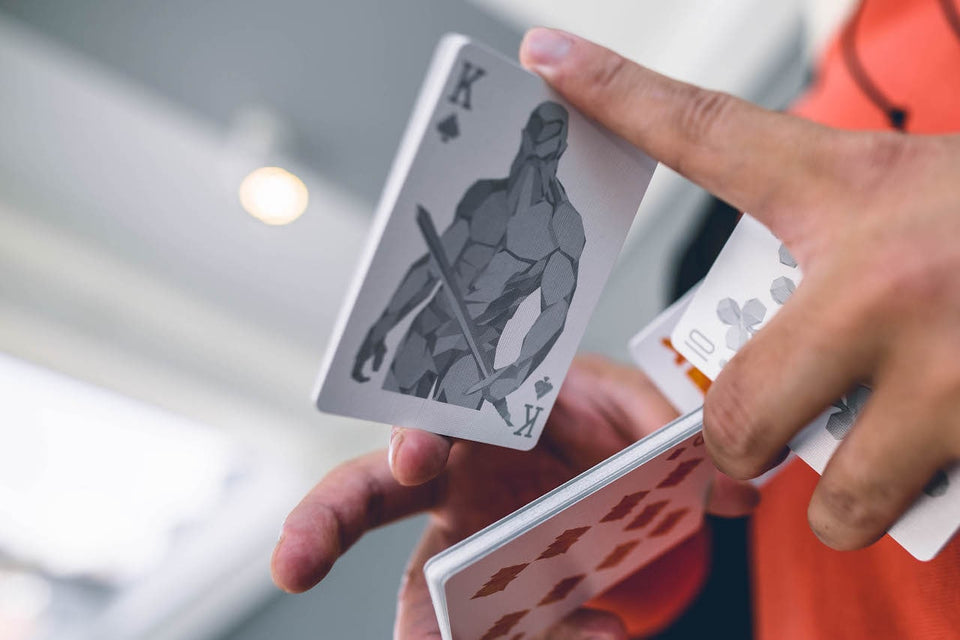 FOX
by Riffle Shuffle Playing Card Co
Fox playing cards draws its inspiration from the mysterious character of a fox – a fiery red animal whose almost human-like wit eludes people for centuries. The designer Andrian Valenzuela chose a simple black backdrop for the image of the fox's head that peaks right out of the top of the box.
The red and orange tones are creating a stunning contrast, and Andrian breaks down his images into countless geometric shapes that combine into realistic multi-faceted depictions of a fox. Discover the world of this stunning animal with the Fox deck.
When you purchase 6 decks or more, it will come with a Free Premium Collector Box
Limited Edition of 150 Boxes
UV Printing 
2mm Cardboard with Matte Finish
This is our second deck from the animal series. Limited Edition of 2500 Decks. No reprints. Printed by United States Playing Card Co with Premium Bee Casino Stock.