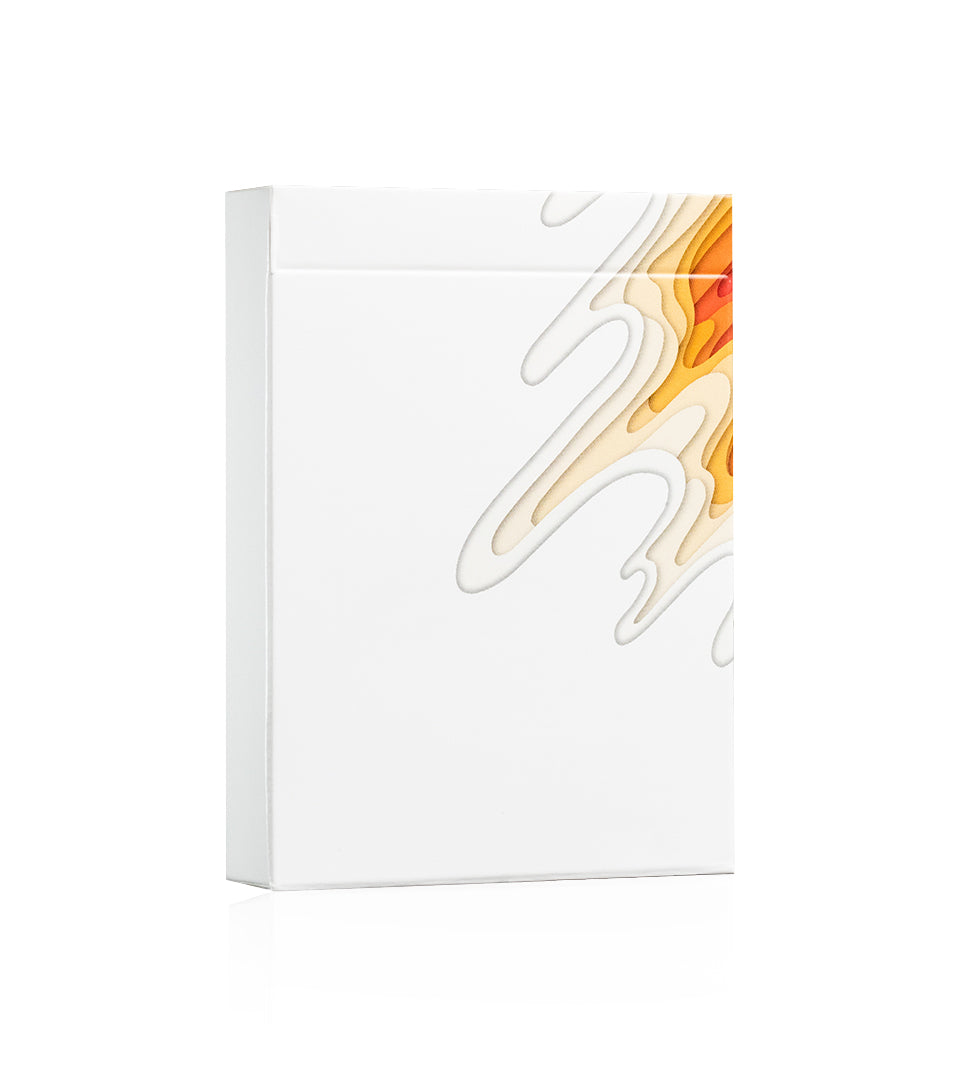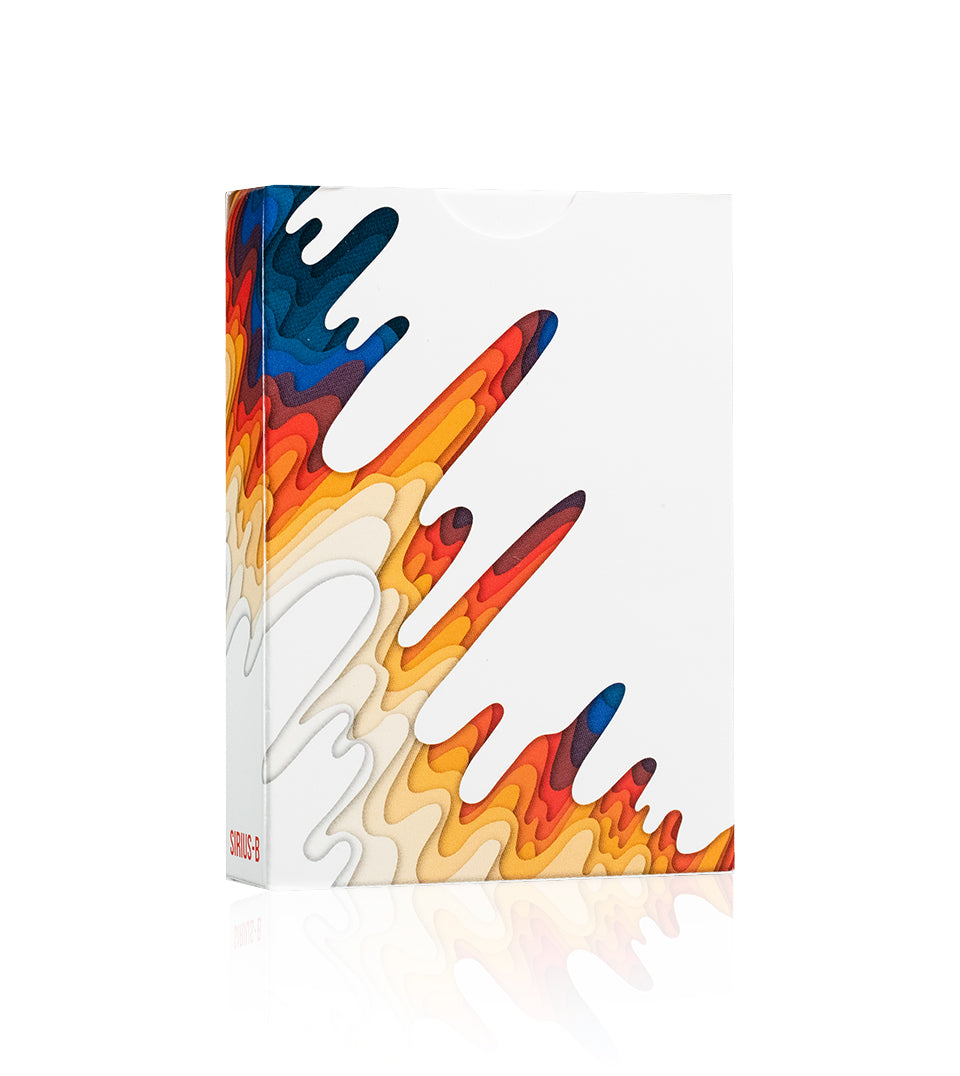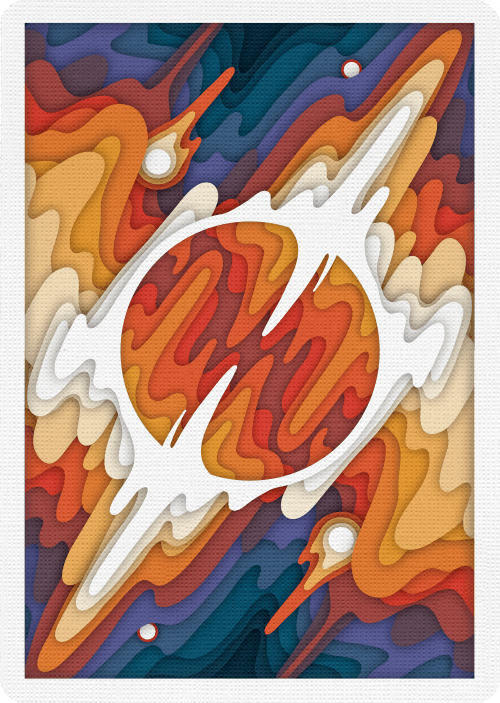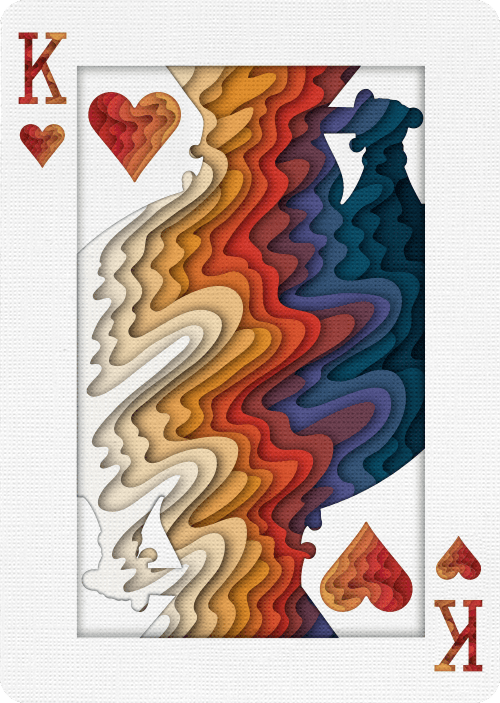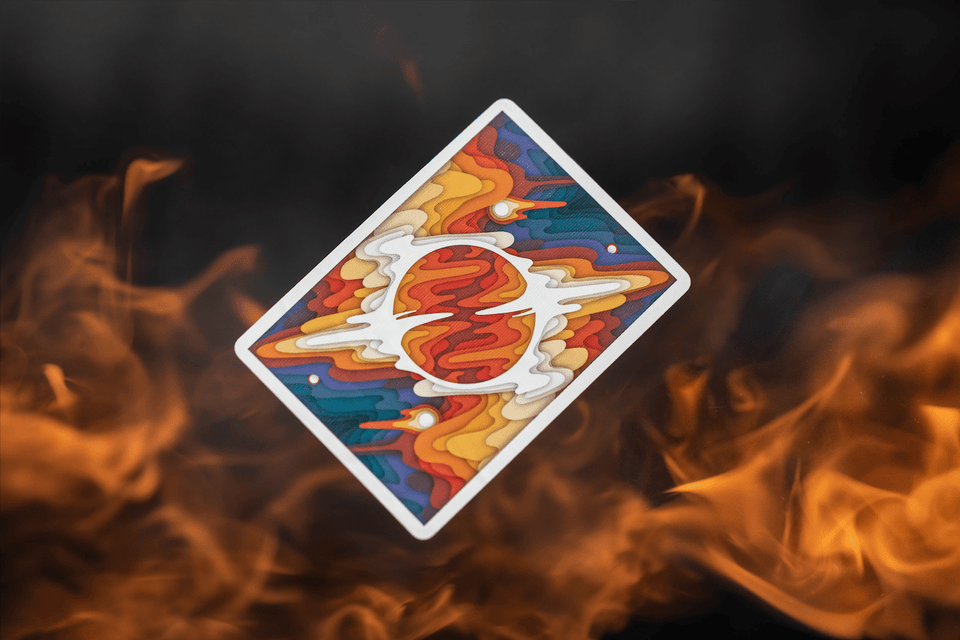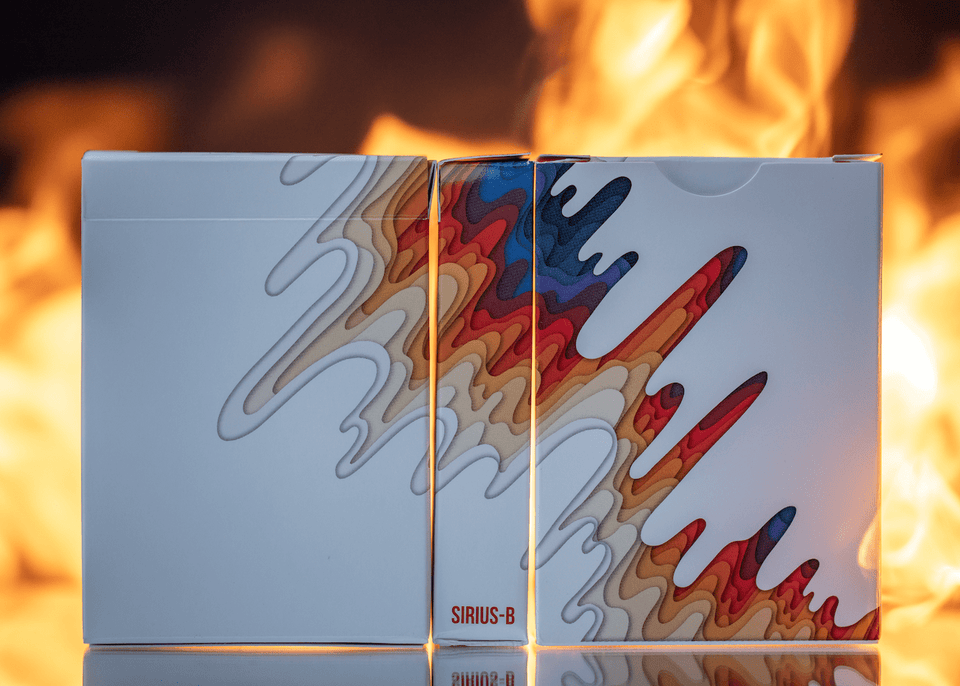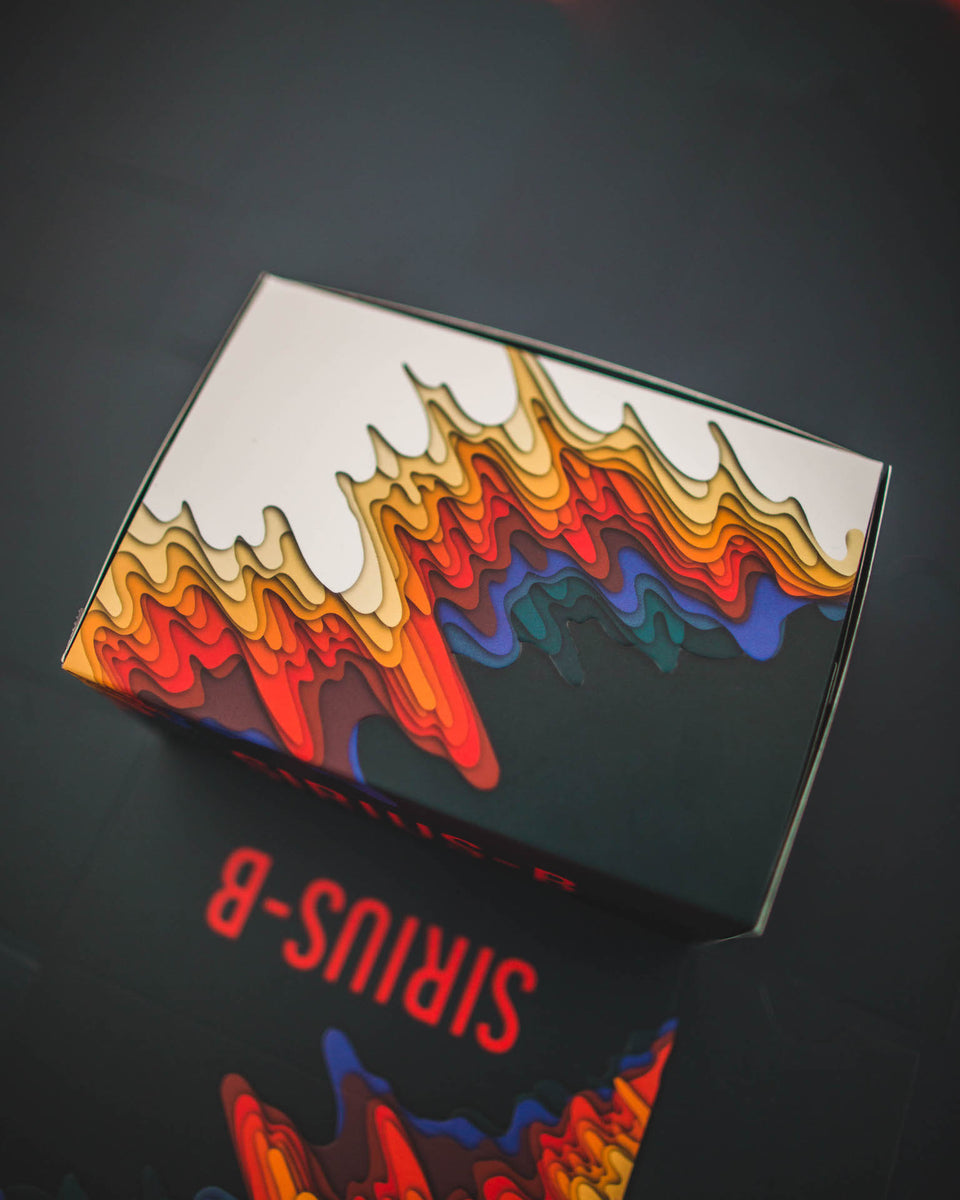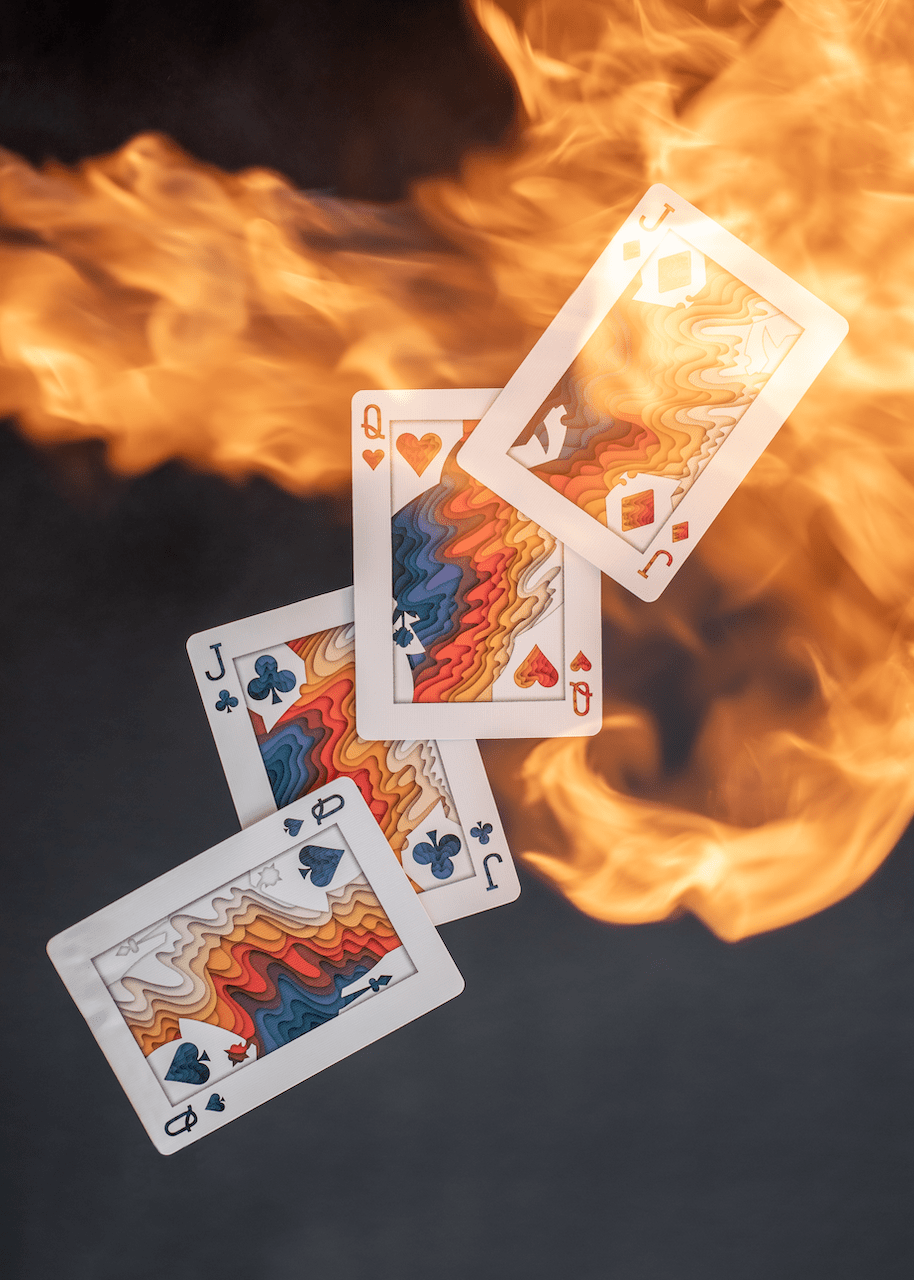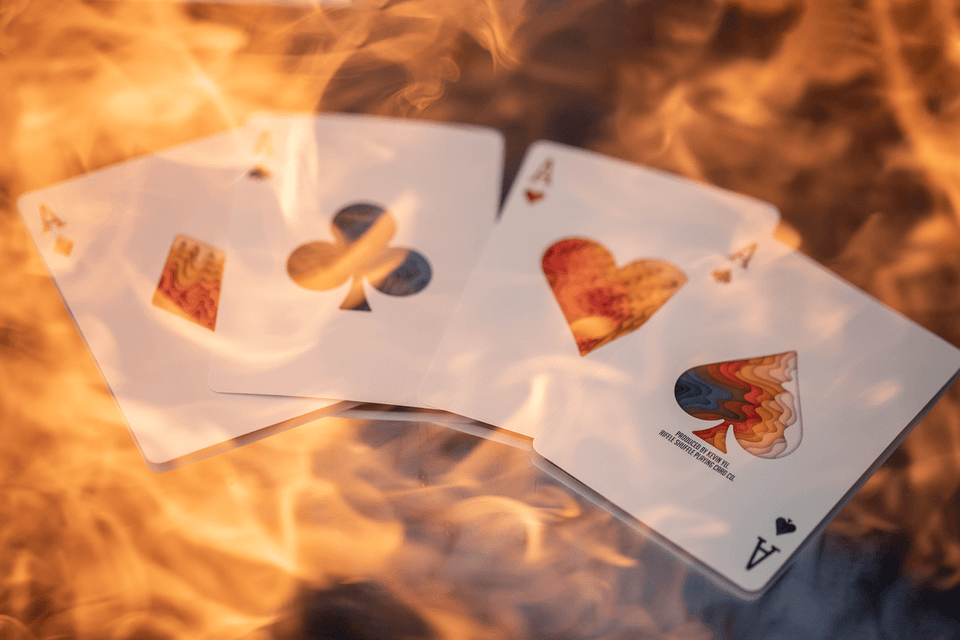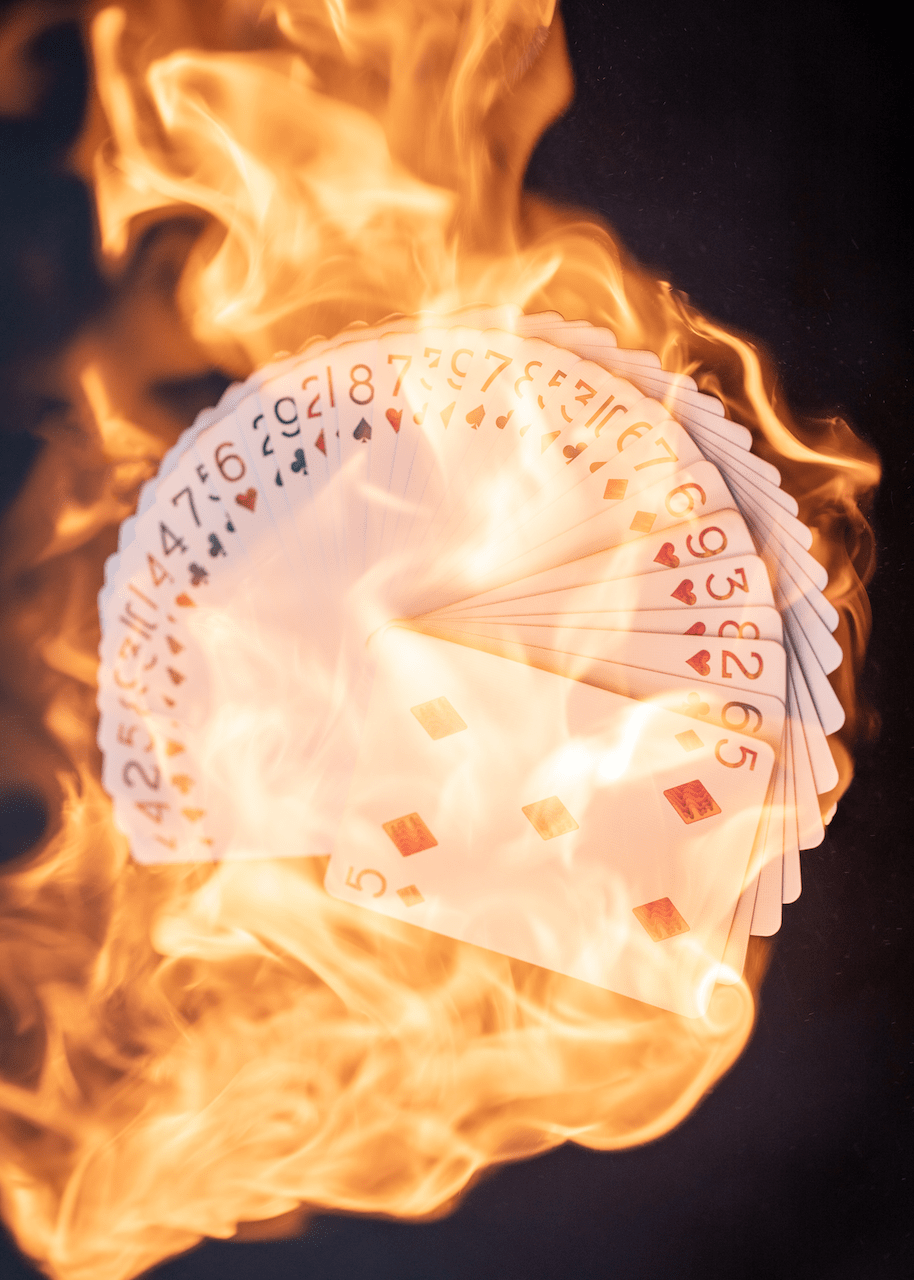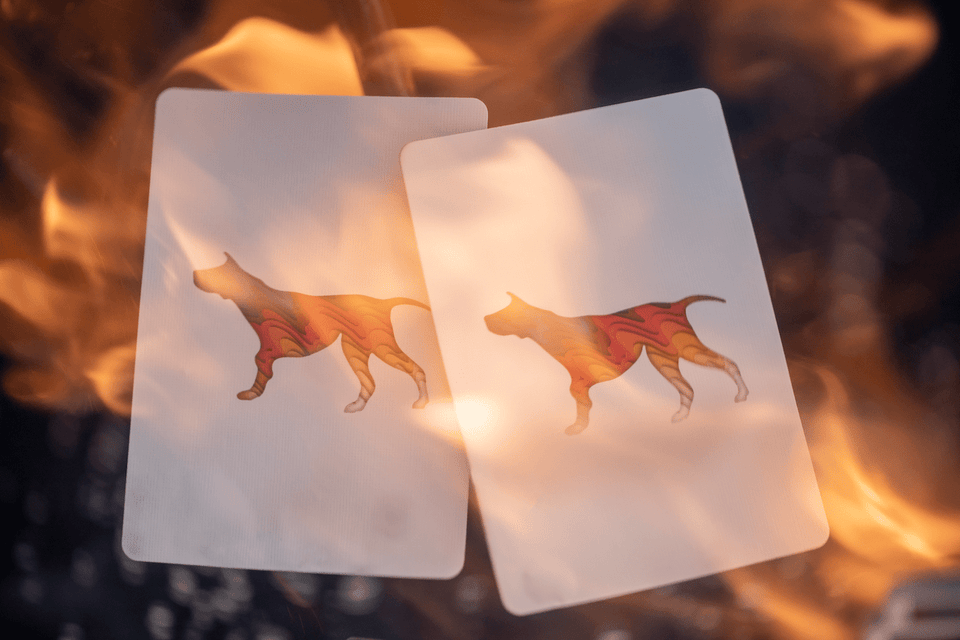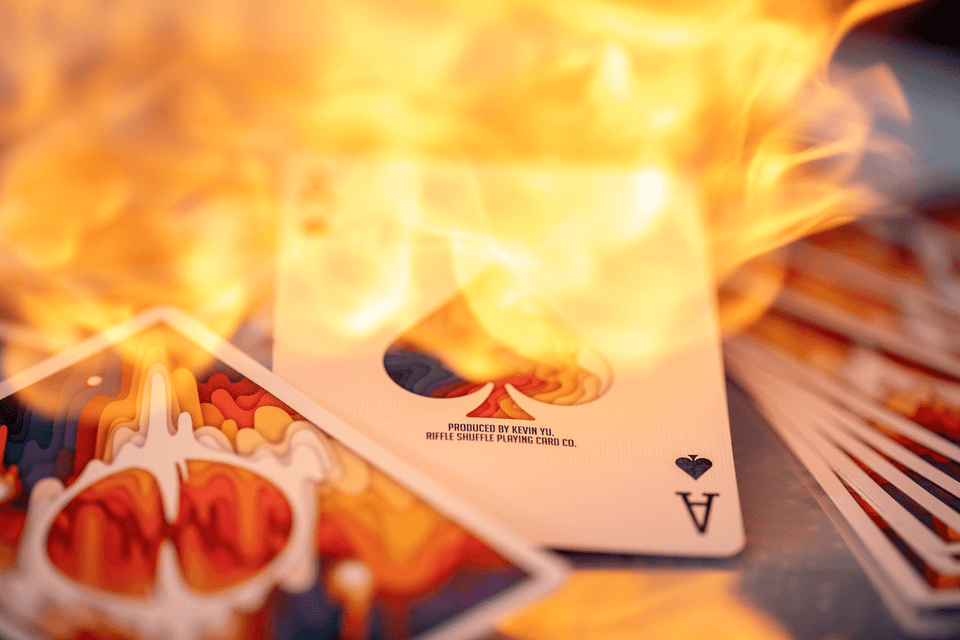 SIRIUS B V2
by Riffle Shuffle Playing Card Co
*When you purchase 6 decks or more, they will arrive in Premium Embossed Half Brick Boxs* 
Inspired by Sirius B, which is the brightest star in our night sky.
The wave design on the deck is a representation of the various rays that travel throughout the universe, such as the light we see, and all the surroundings of the galaxy.

The gradient of colors is an embodiment of a celestial vision. They're all pointed 60 degrees to the right, an indication of Sirius B's location relative to Earth. The exterior of the deck is designed in such a way that you can place three decks in a specific way to display a very cool form.
Printed by United States Playing Card Company with Bee Stock; Air Cushion Finish and Thin Crushed. Limited Edition of 5000 Decks. Designed by Adrian Valenzuela. Produced and distributed by Riffle Shuffle Playing Card Co.