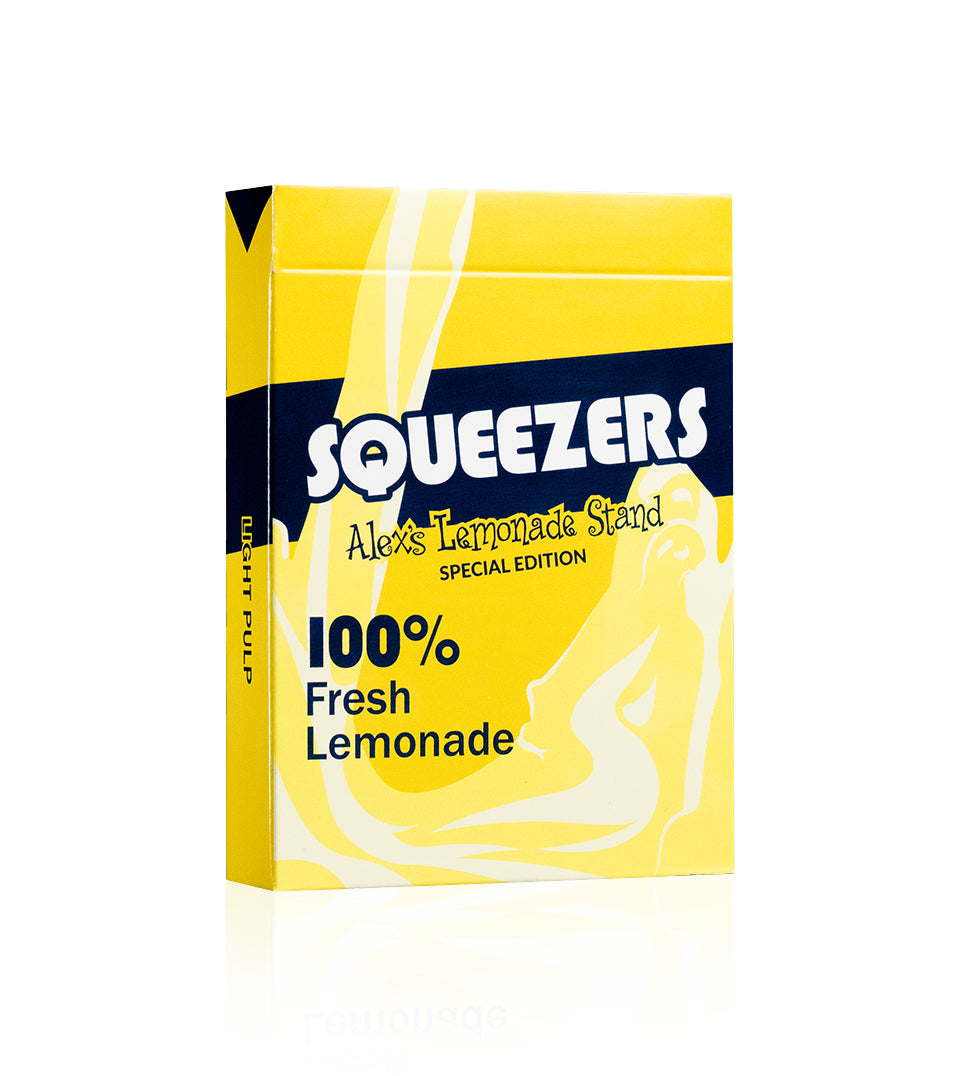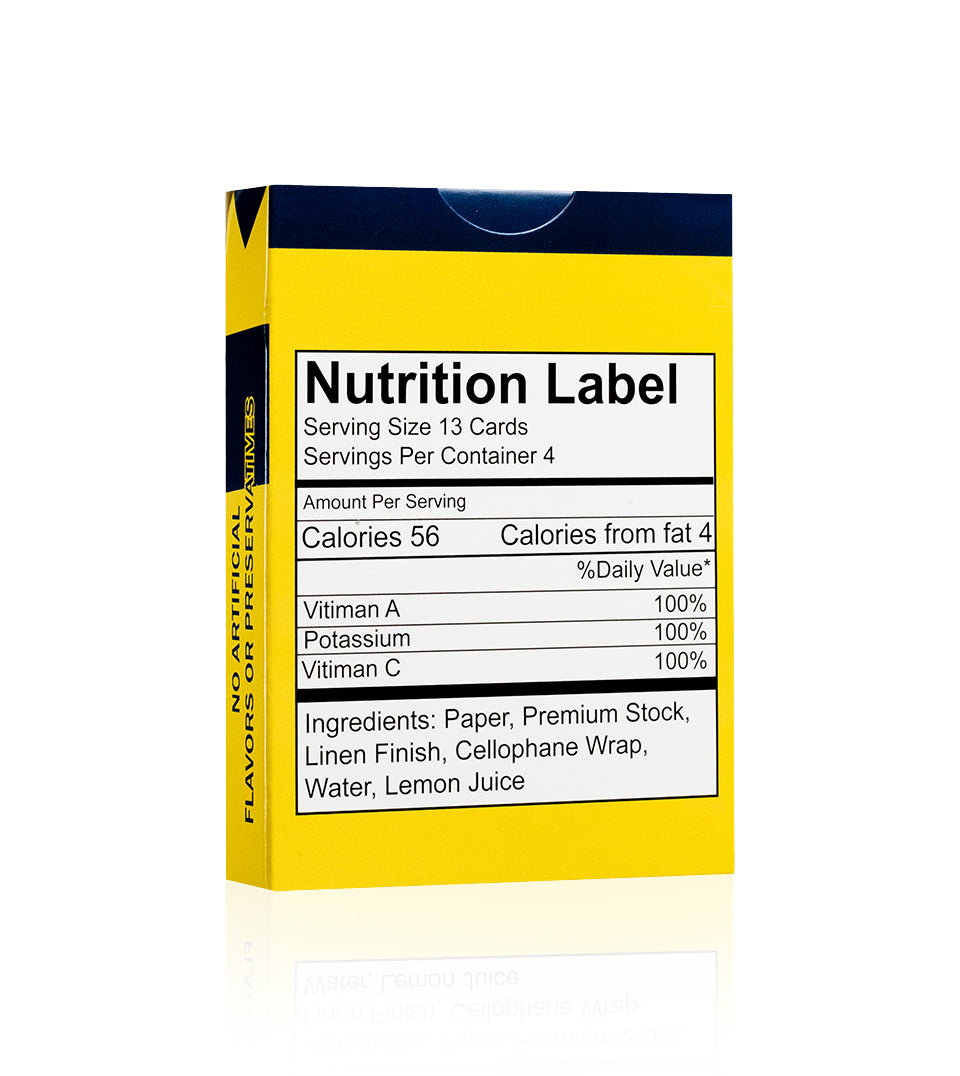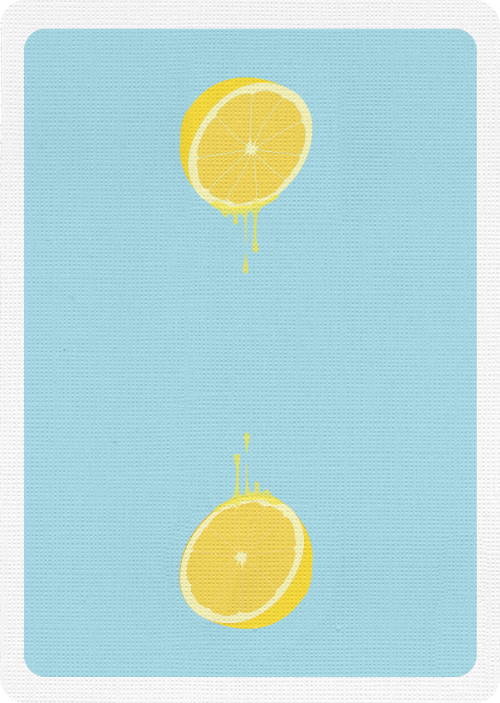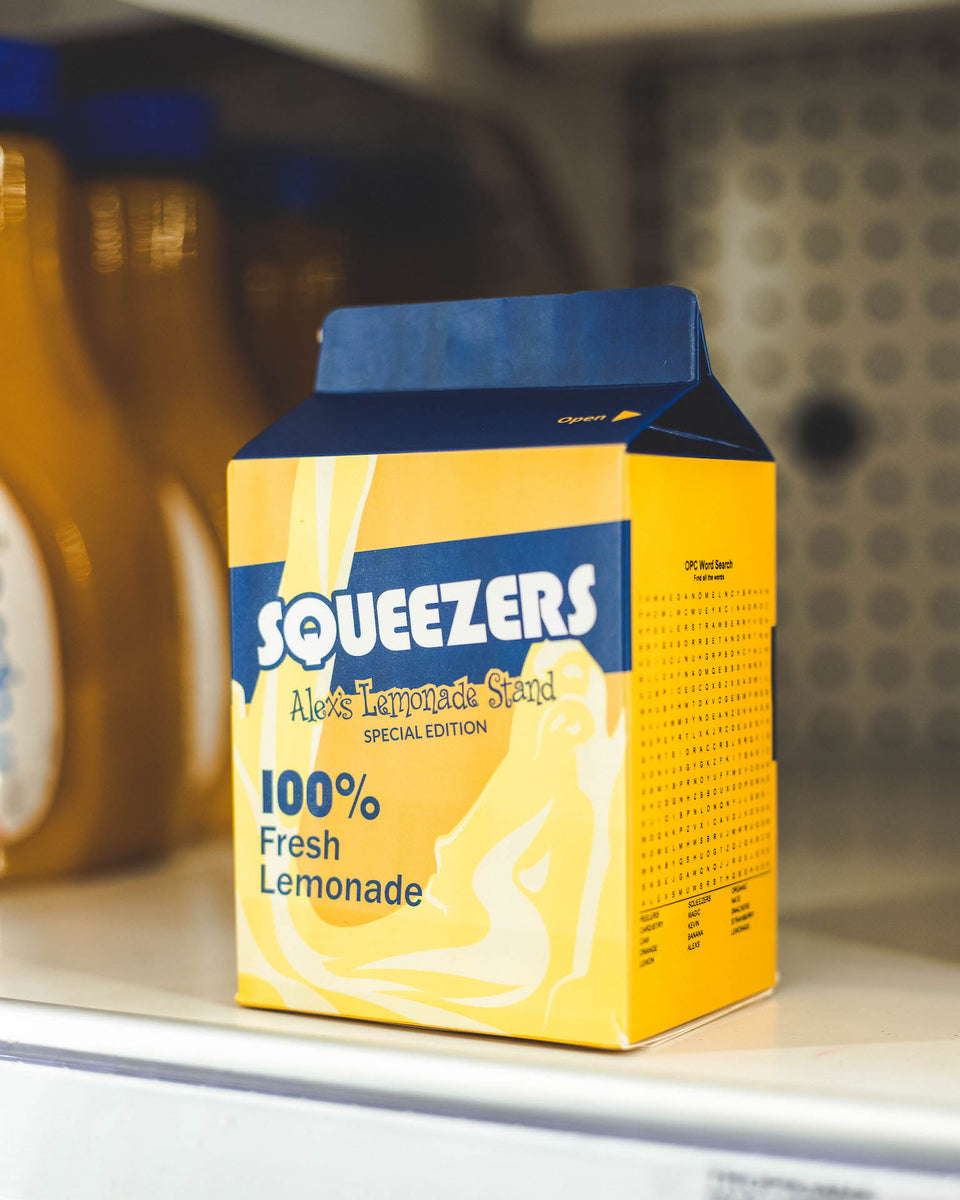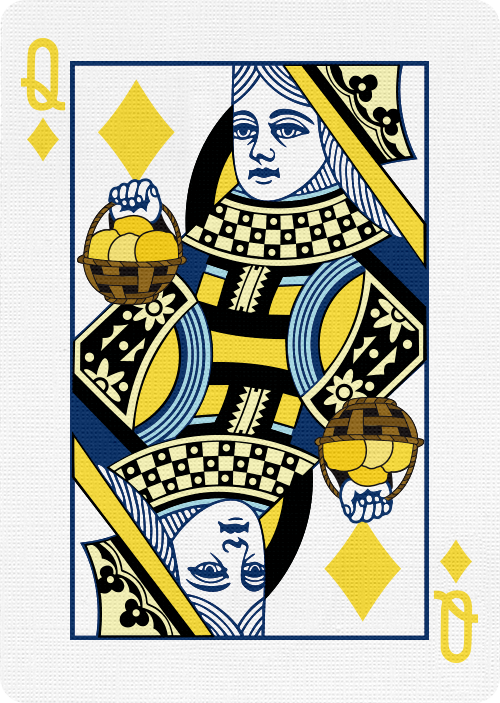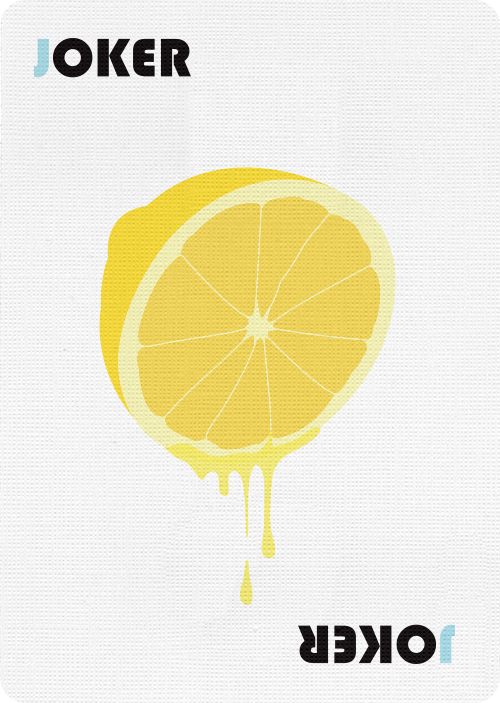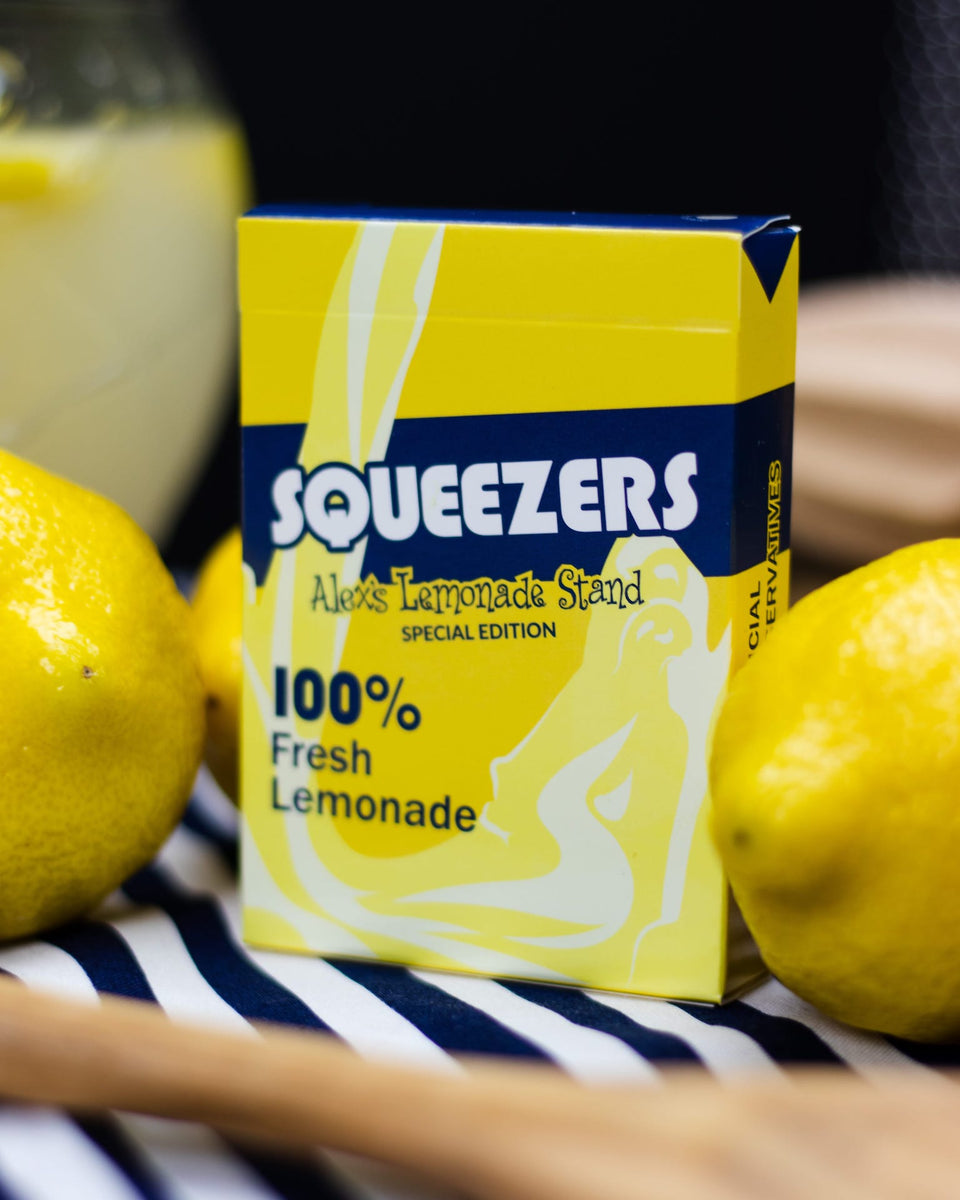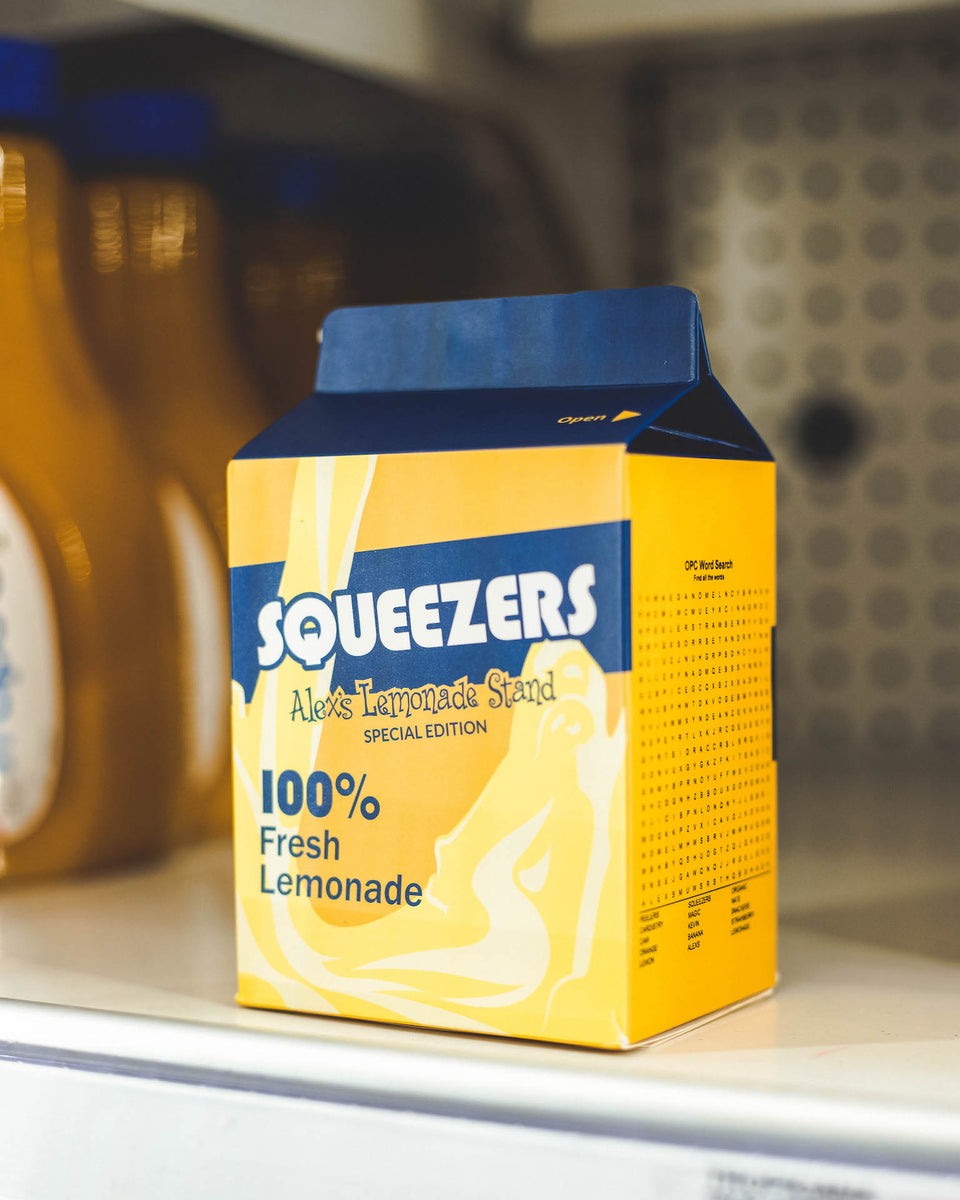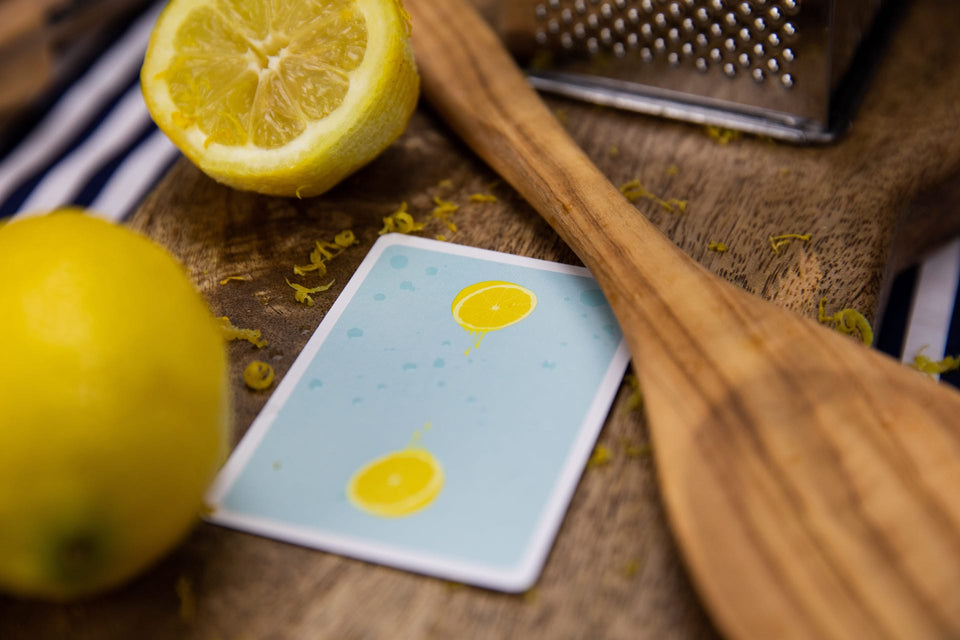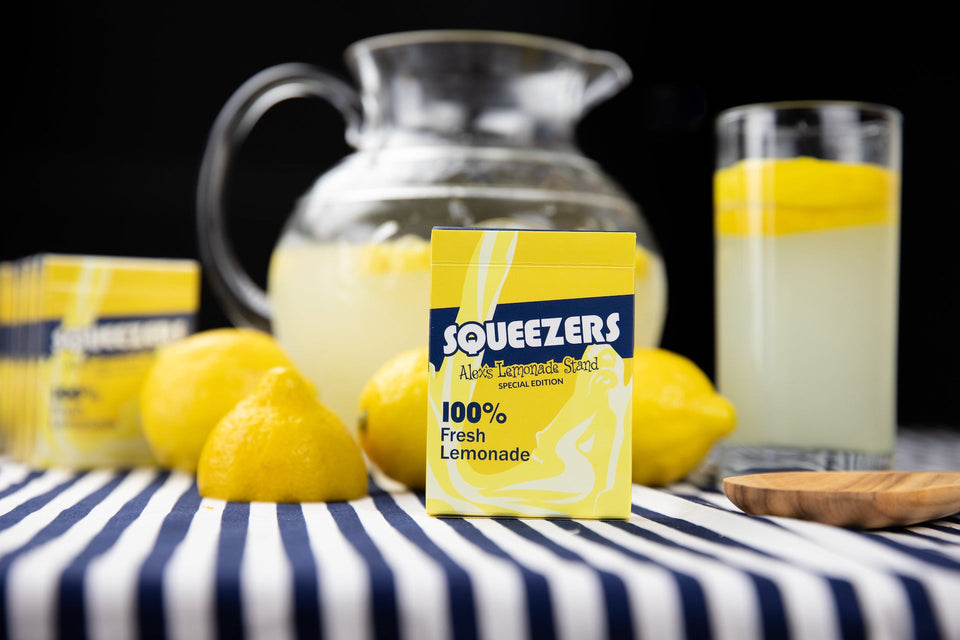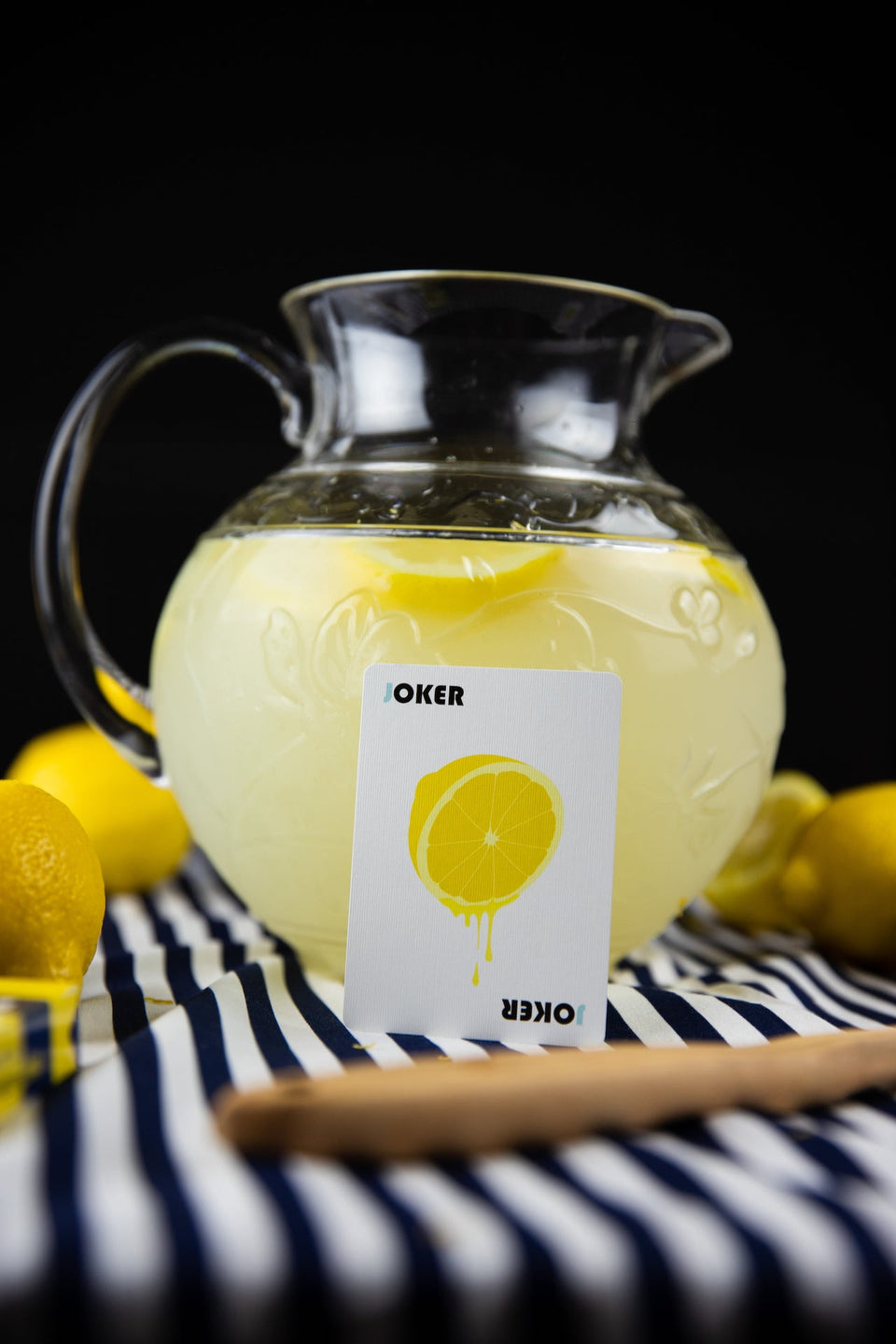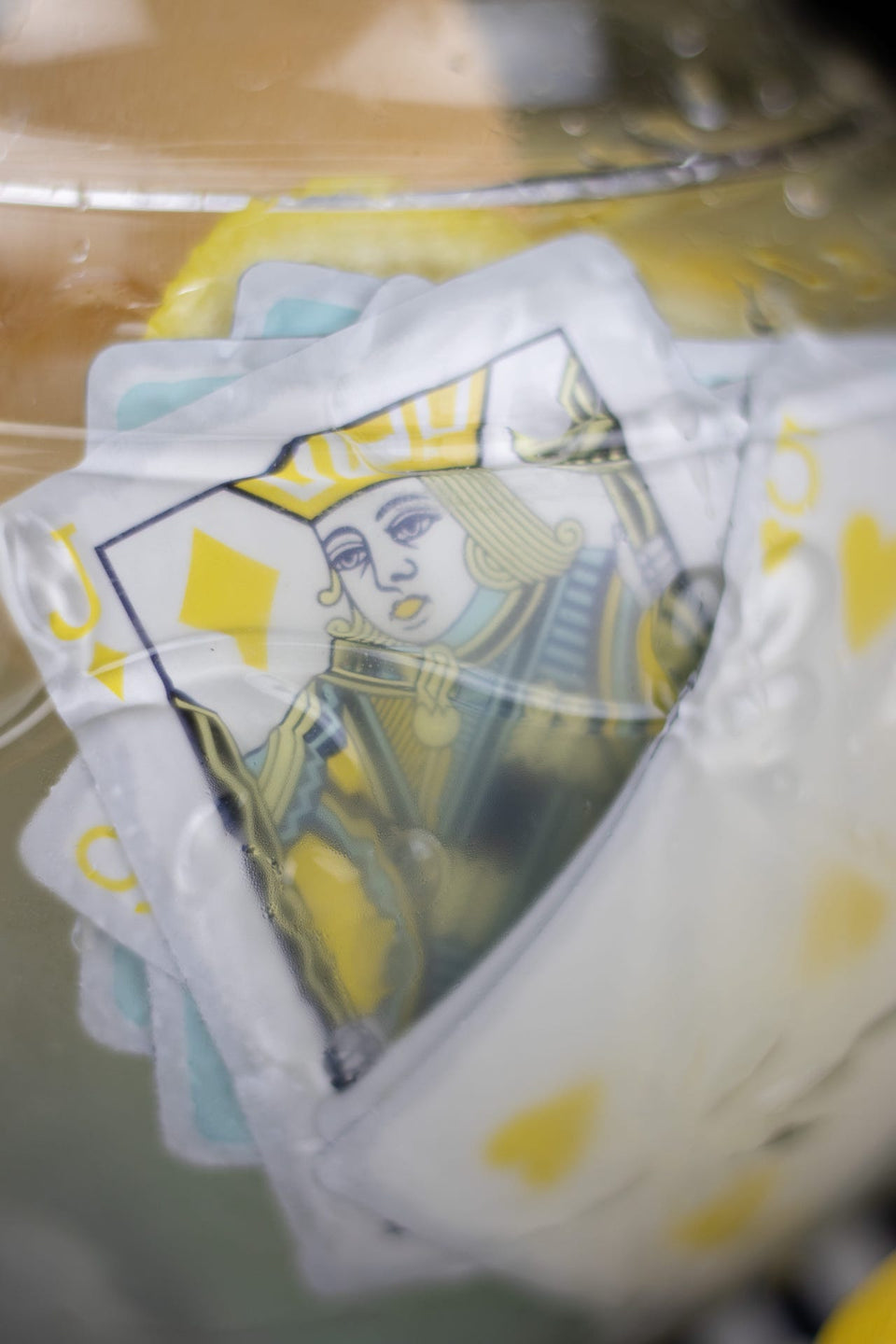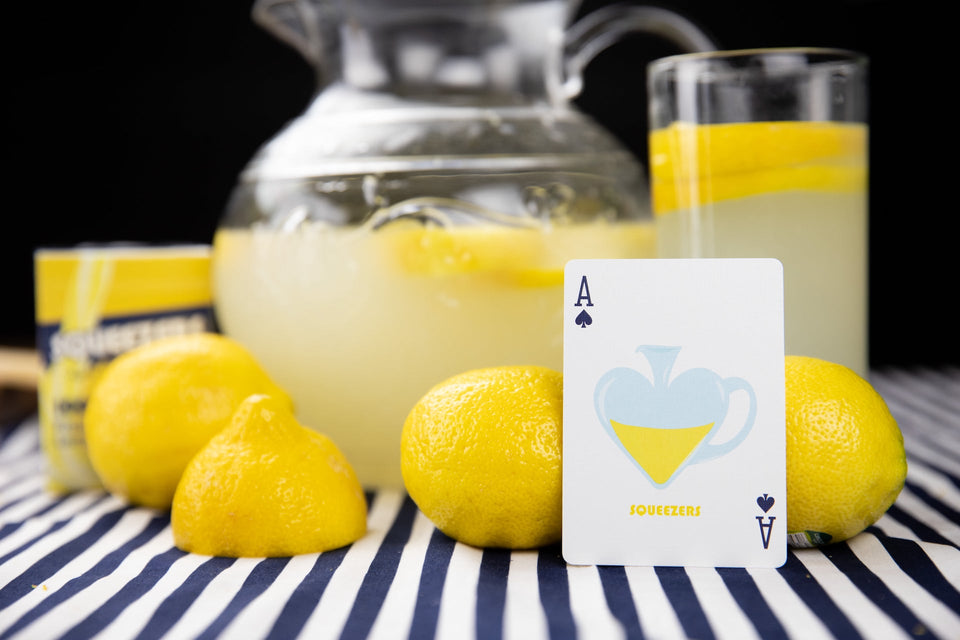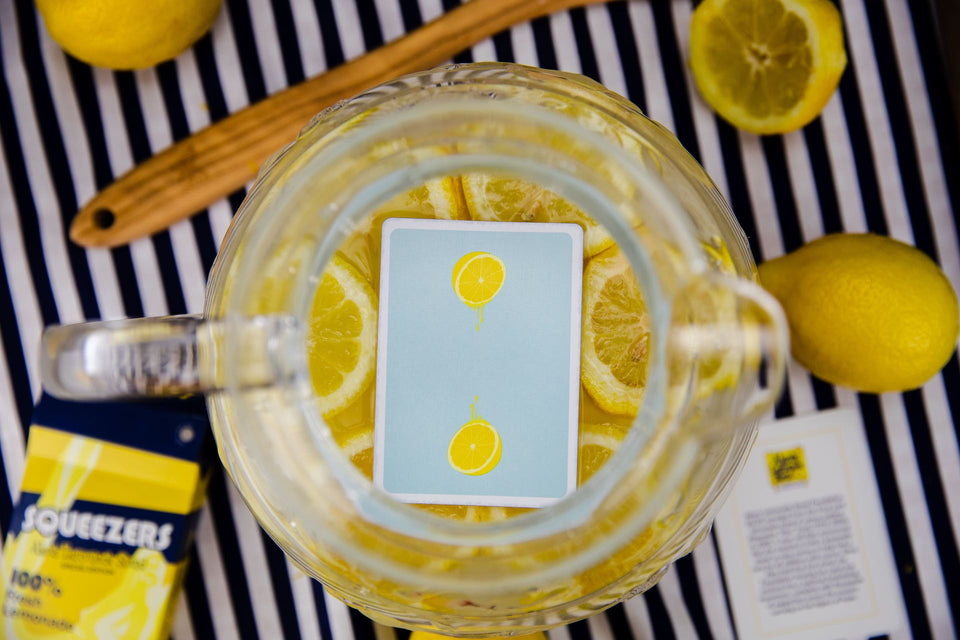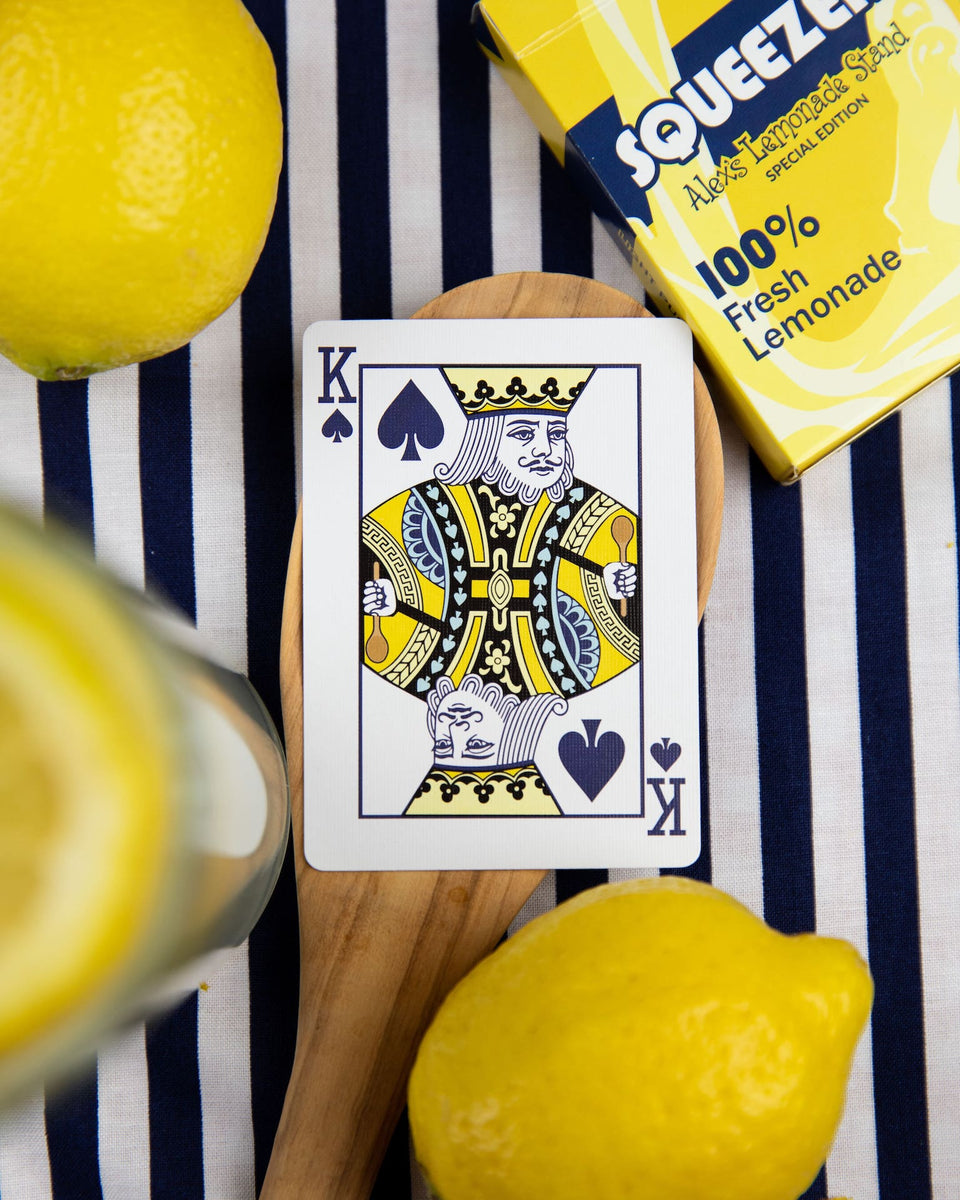 Squeezers V2
Squeezers V2 Alex's Lemonade Stand Edition is here right before summer ends! Squeezers V2 is just the thing you need to quench your thirst in the hot summer sun. With it's bright color pallet and recognizable court cards this deck is perfect for magic, cardistry, and starting a conversation about Alex's Lemonade Stand.
Alex's Lemonade Stand is a non-profit that raises money and awareness for kids with Leukemia. For every deck we sell we will be donating $1 to their foundation. 
Printed by USPCC on the same stock as Bee Playing Cards these will last until the last drop. Limited Edition of 5000. Our goal is the raise the maximum $5k for Alex's Lemonade Stand and then go meet their Hero's (the children being affected) and show them the art of cards. Get yours now and help an amazing cause!