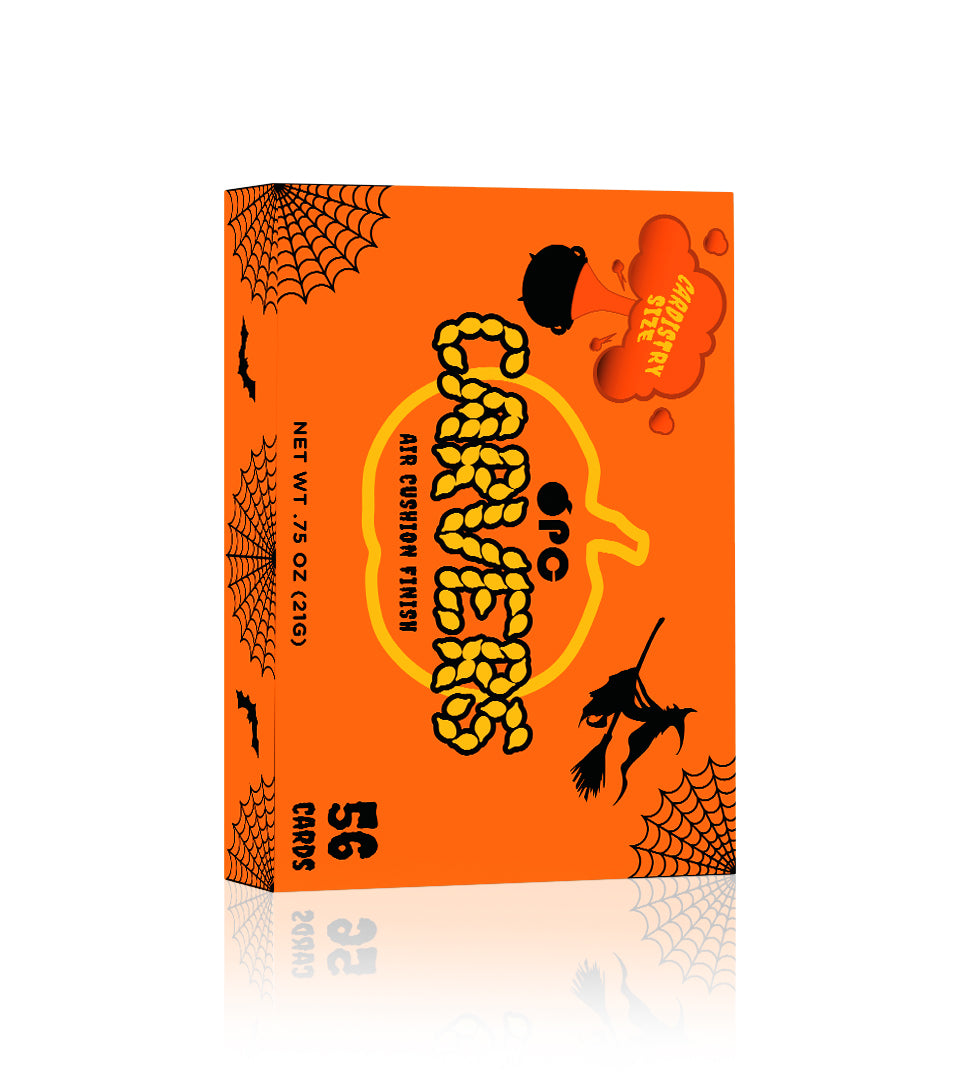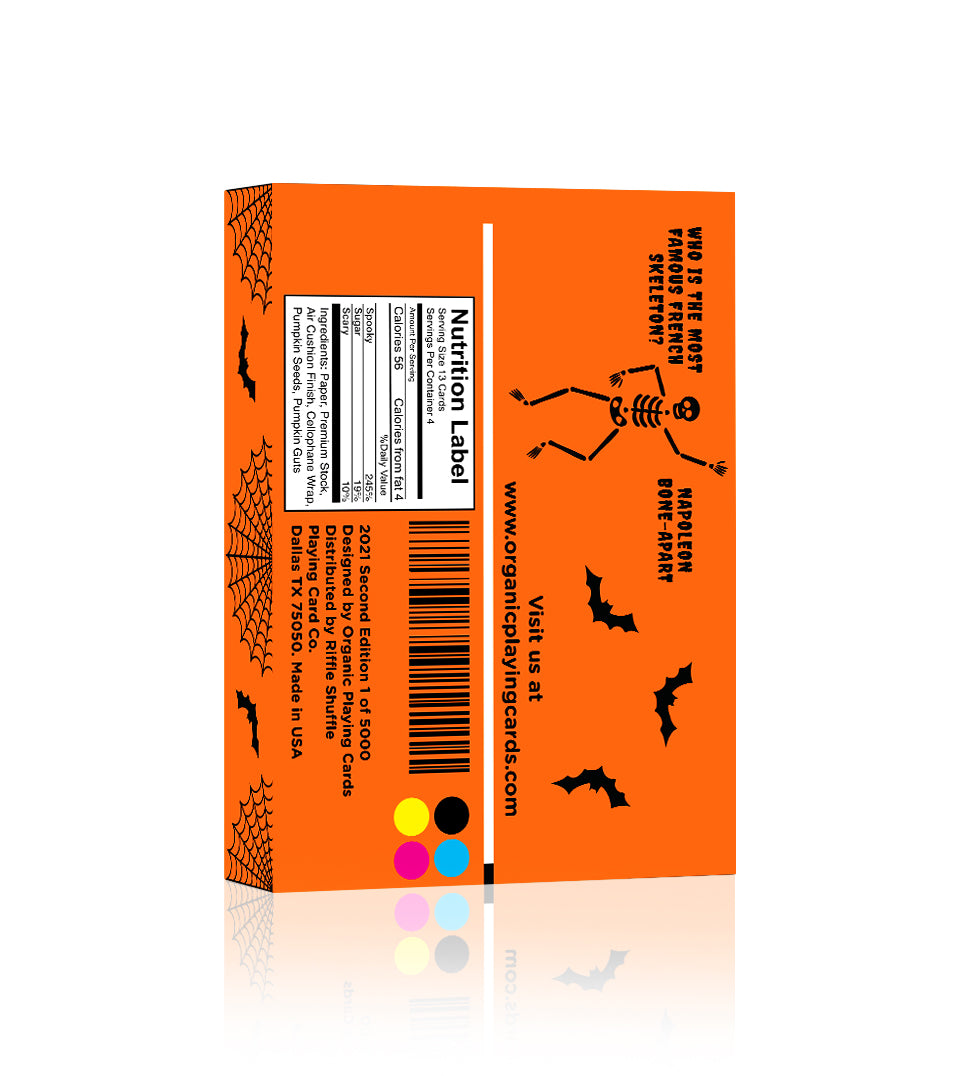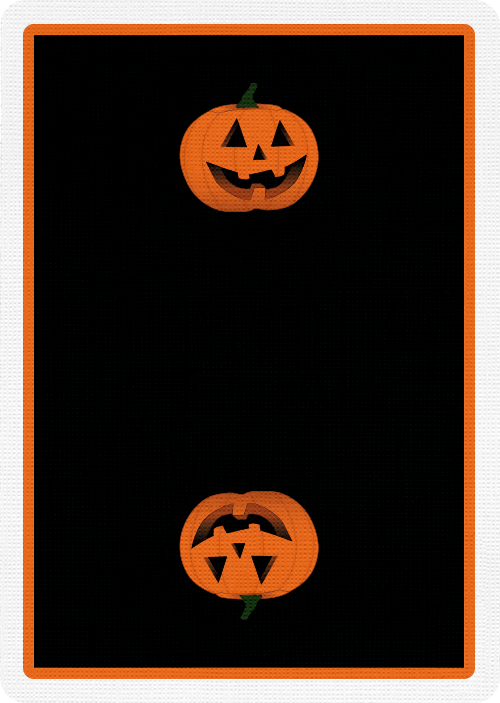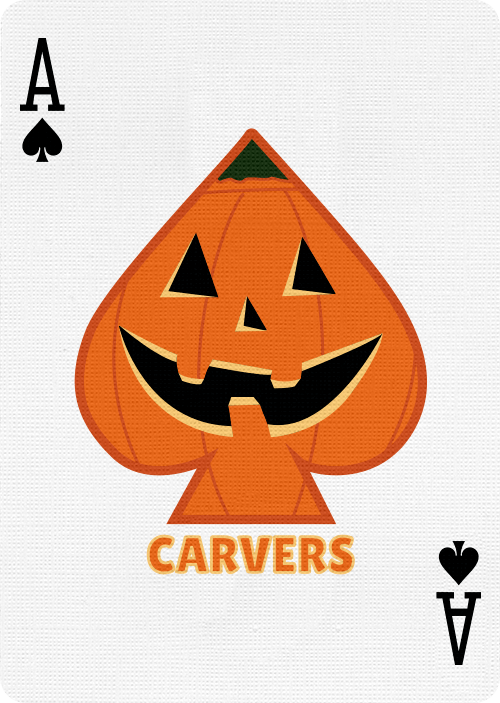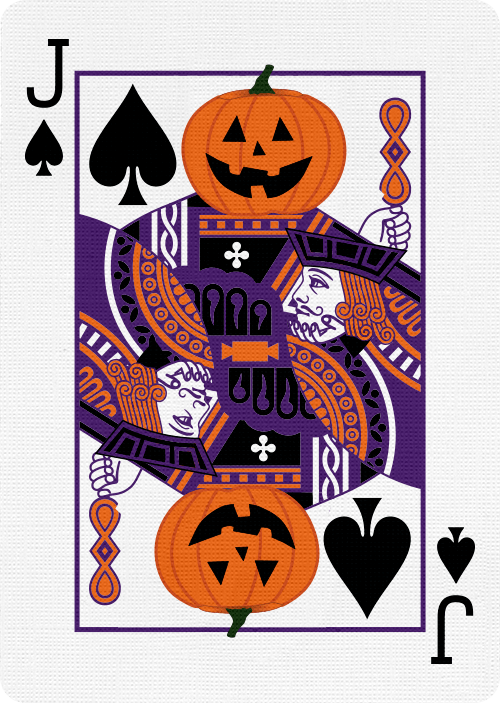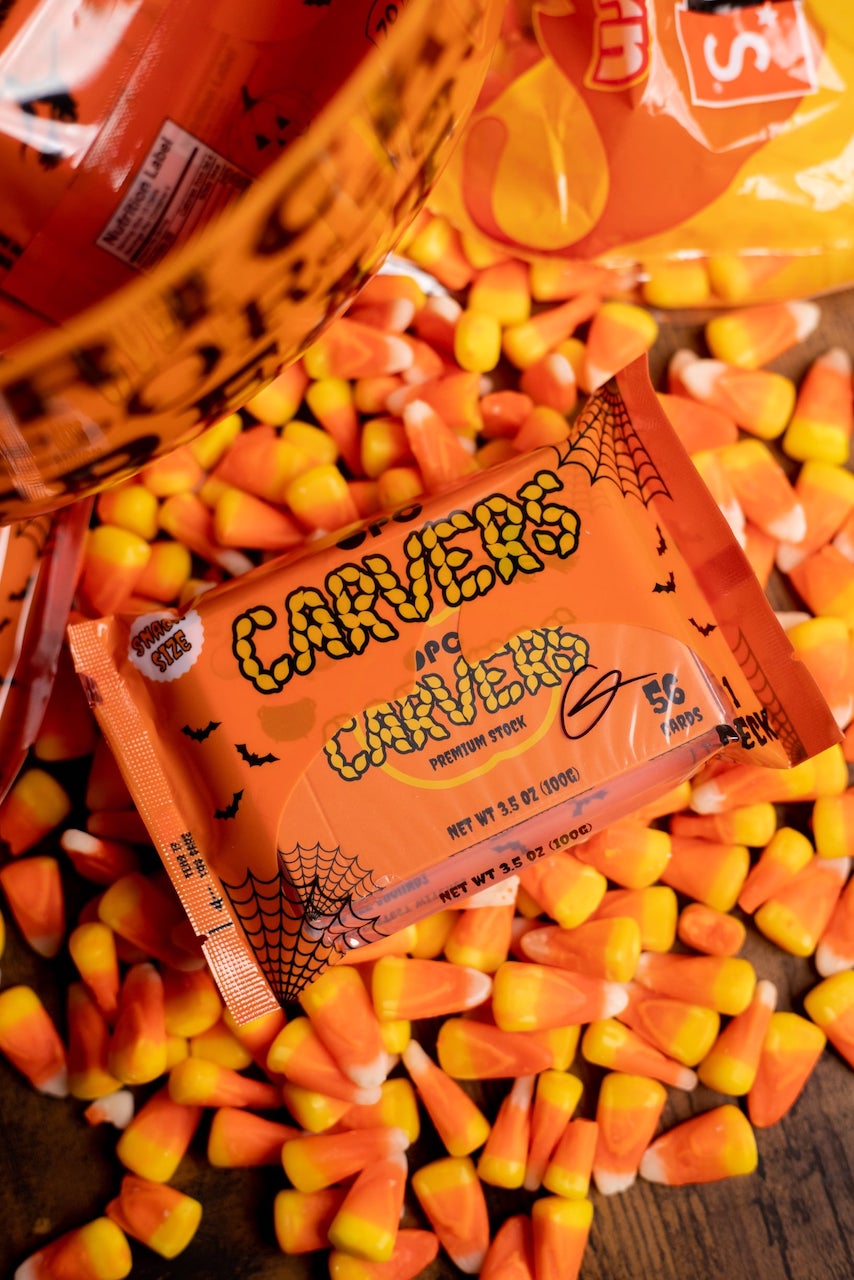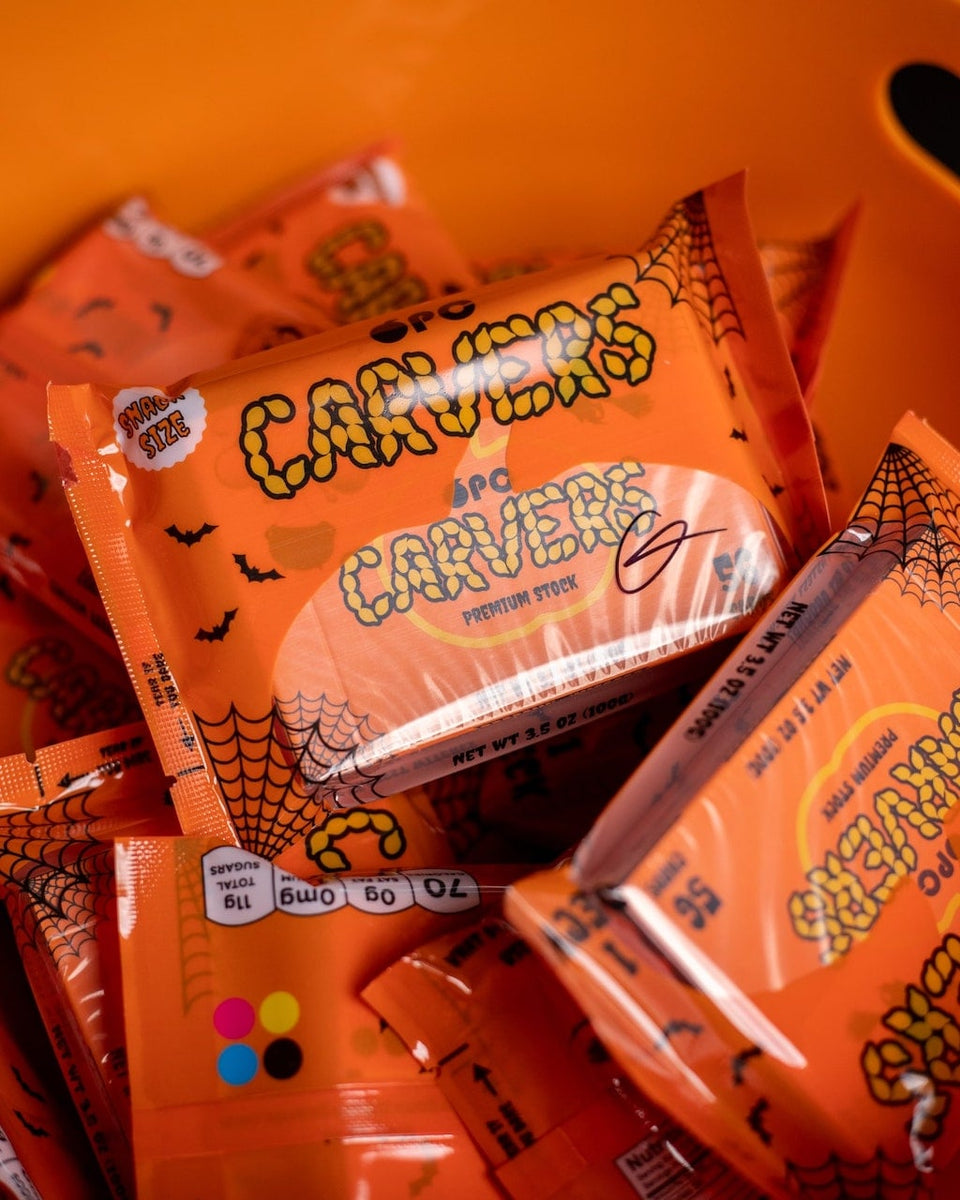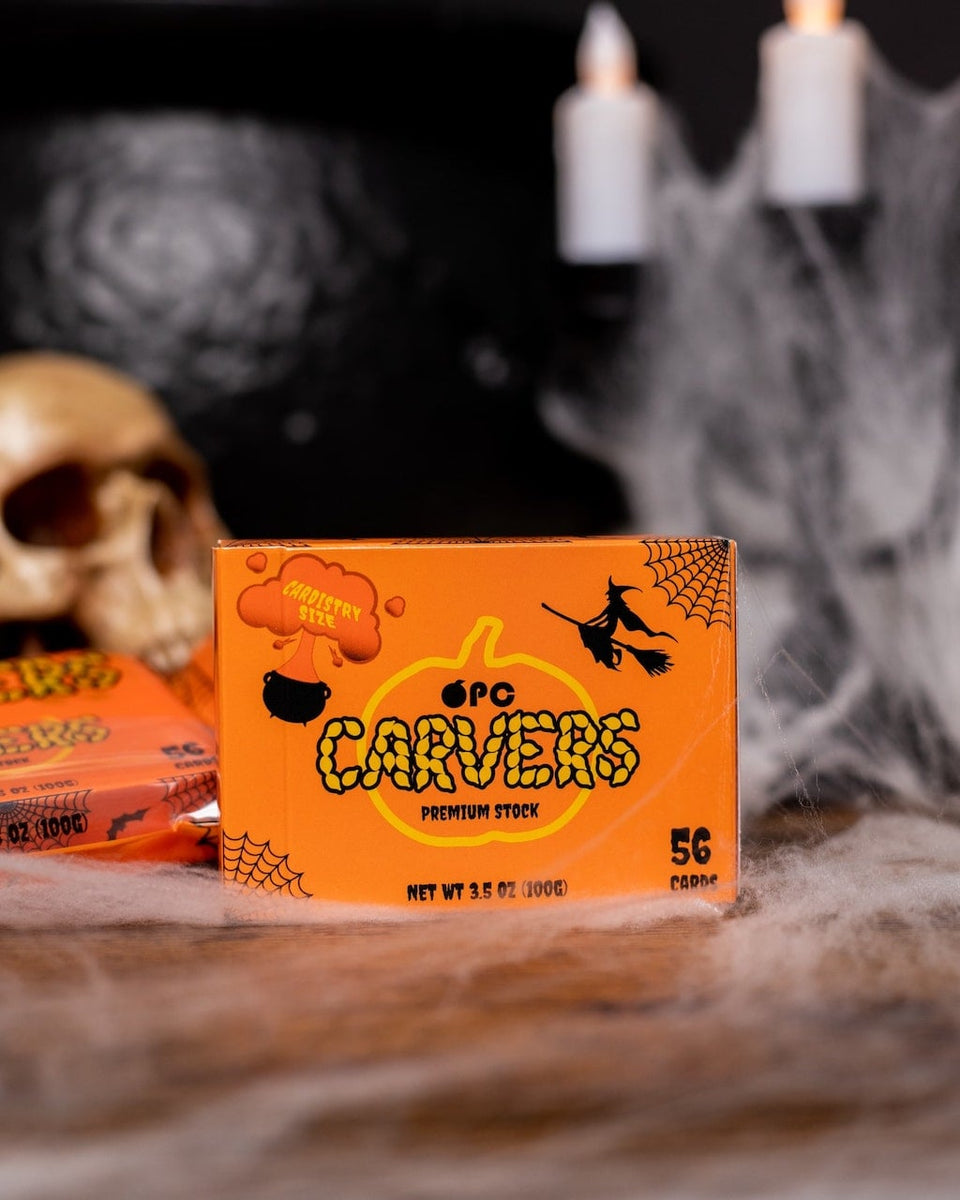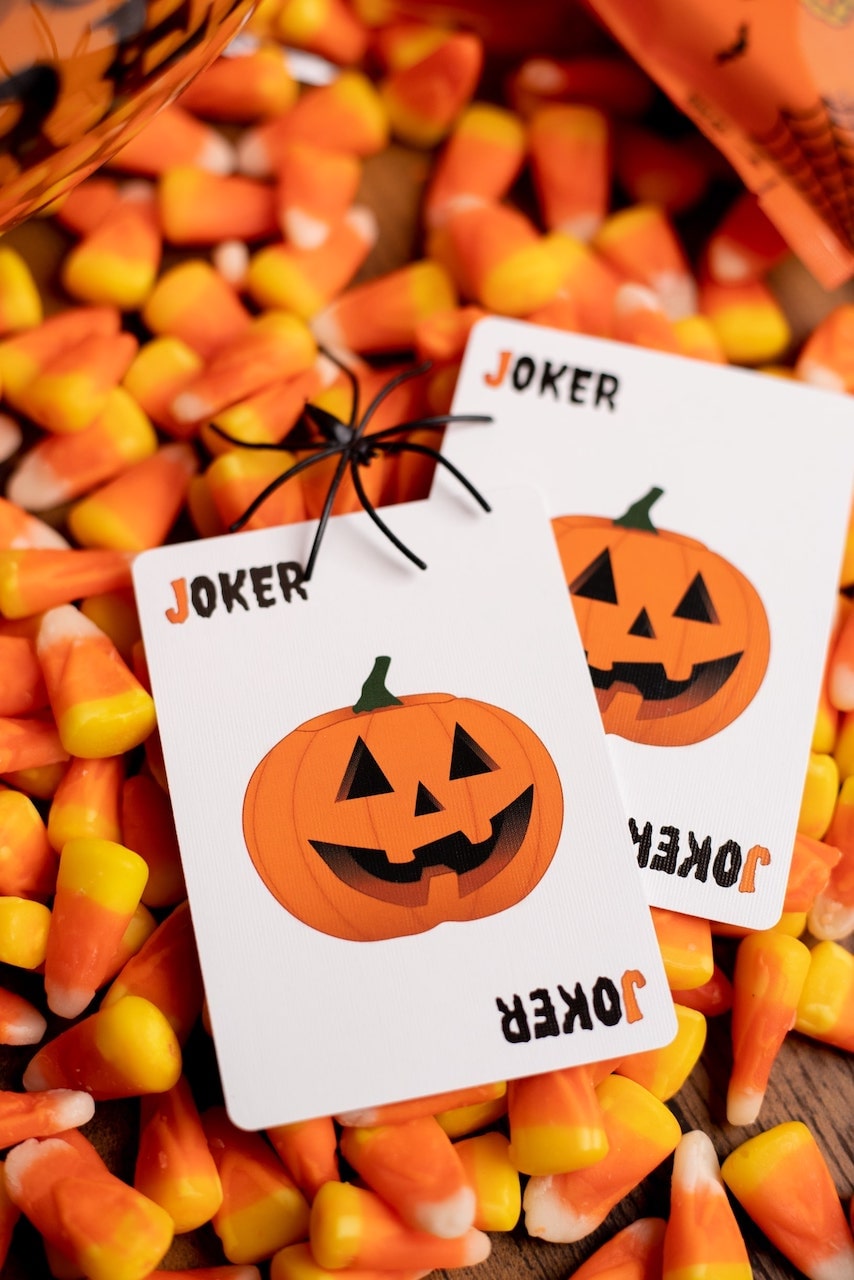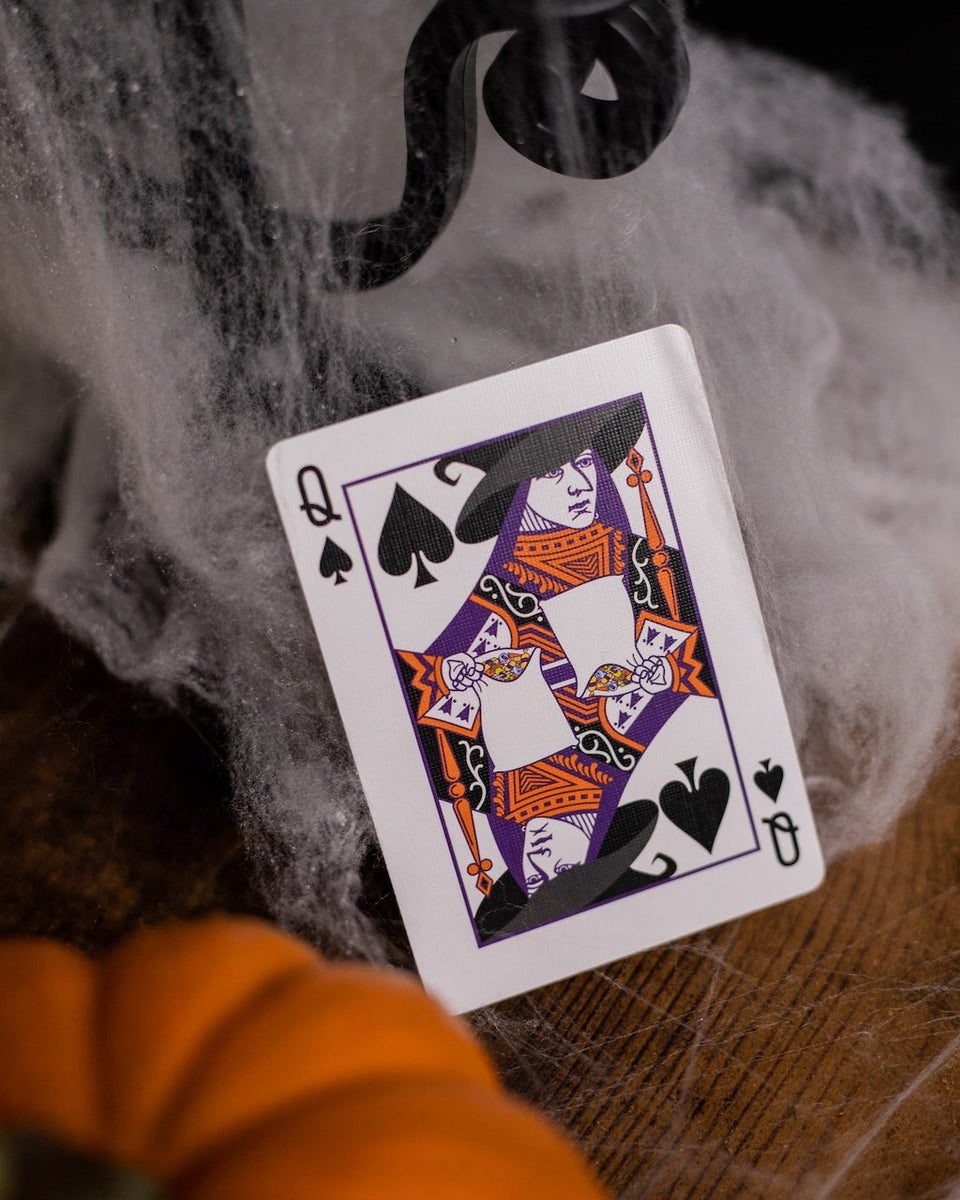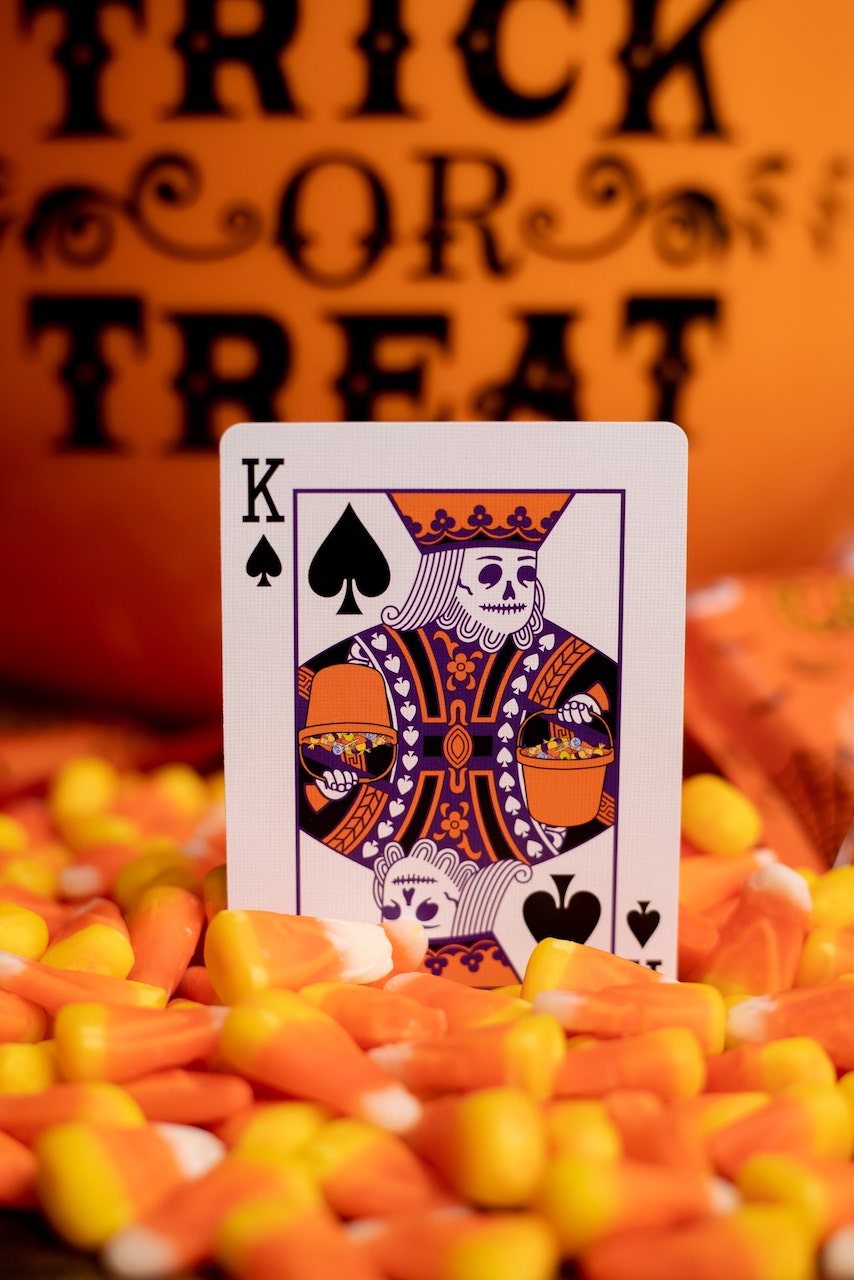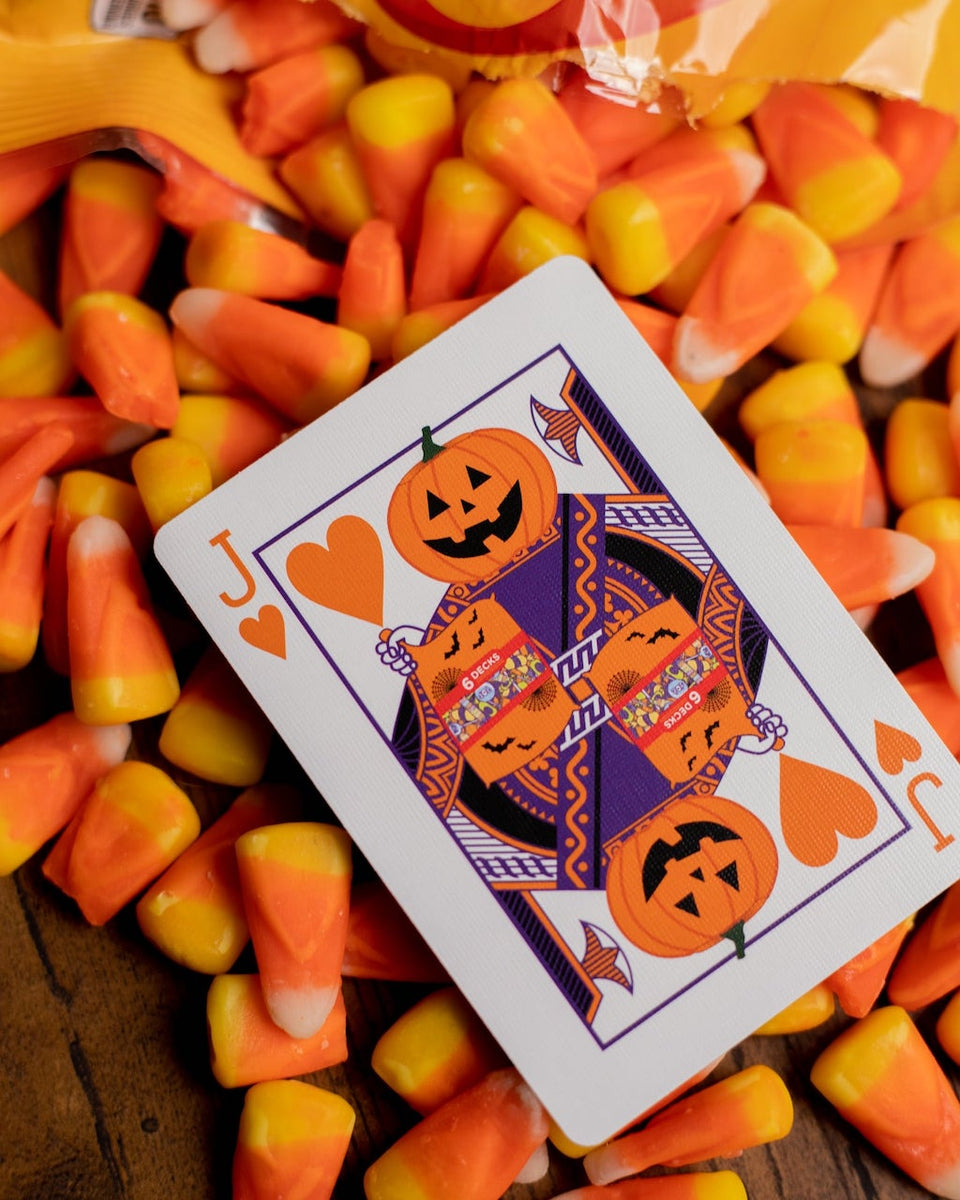 Pumpkin Carvers V2
TRICK OR TREAT!👻They are finally here! After much anticipation, we present Carvers V2 Pumpkin Halloween Edition! This has been a highly requested deck from our community and this year we are here to deliver. This deck was unfortunately pushed back to this year due to Covid, but the long wait is over!

Made by USPCC on premium crushed stock, these pumpkins won't go bad after a few days! Sporting a fun orange border this deck looks amazing in packet cuts and fans. If you are a performer, your audience will LOVE THESE COURT CARDS. Normally we only add something to their hands, but we had to go a step further for this one! All of the Kings are skeletons, the Queens are witches, and the Jacks are all JACK-O-LANTERNS! Yet they are still mostly USPCC standard so that your audience won't lose their head over remembering their card.

This is a 5K run! So, there should be enough spooky fun for everyone! But with how amazingly supportive our community is, I wouldn't wait to sort all of your Halloween candy before picking these up! Each deck comes in a sealed candy wrapper with 1 deck and 1 sticker inside! Unfortunately due to some production issues, there is not a half brick box with this one, BUT we decided to do something instead that has been highly requested from our community! When you buy 6 decks, 1 of those decks bag will be signed by Cam himself! If you are super lucky there are some with additional signatures!

This deck is also part of our passport program! With any purchase of 11 decks or less, you will receive 1 passport and 1 Carvers V2 holographic seal and with any order of 12 or more, you will receive 2 passports and 2 Carvers V2 holographic seals! There are still plenty of Exotic V1 decks left for those of you that haven't gotten that one yet, and Exotic V2 is being designed RIGHT NOW!!!