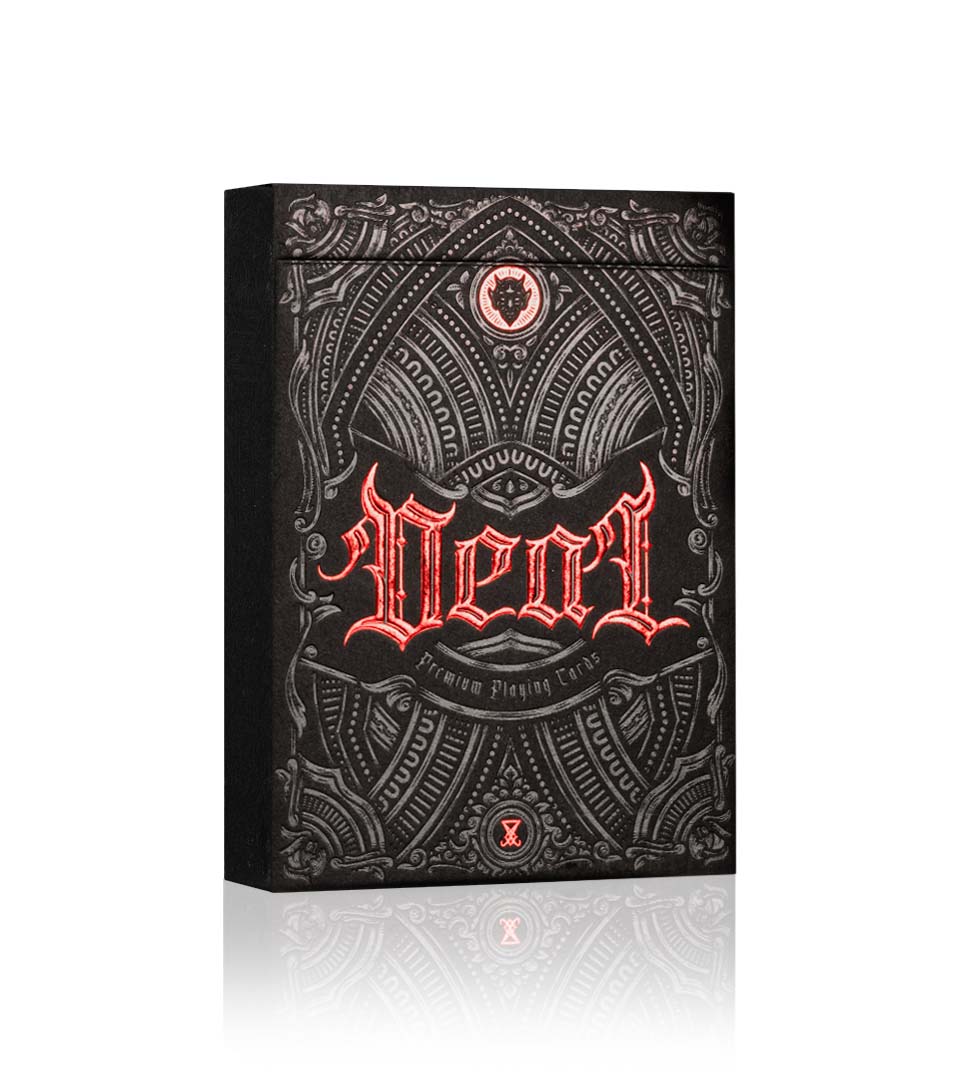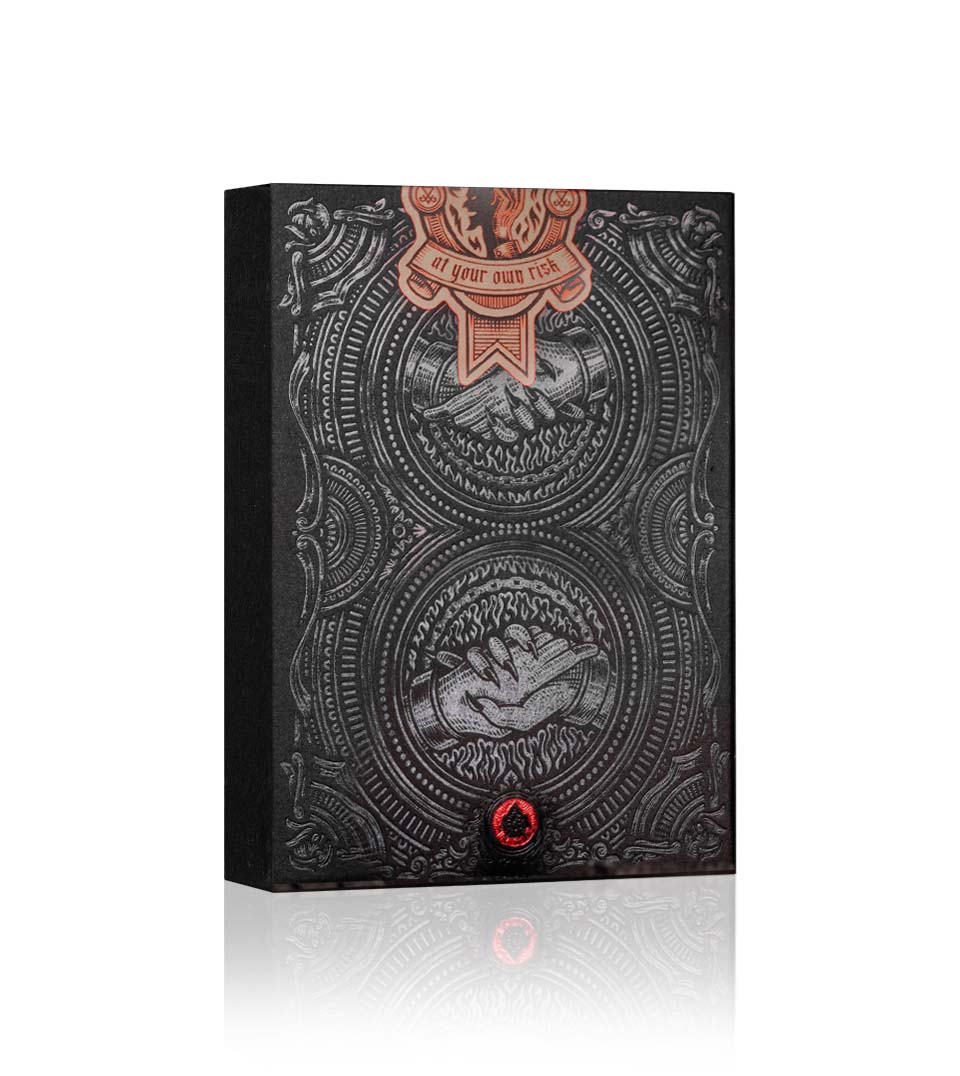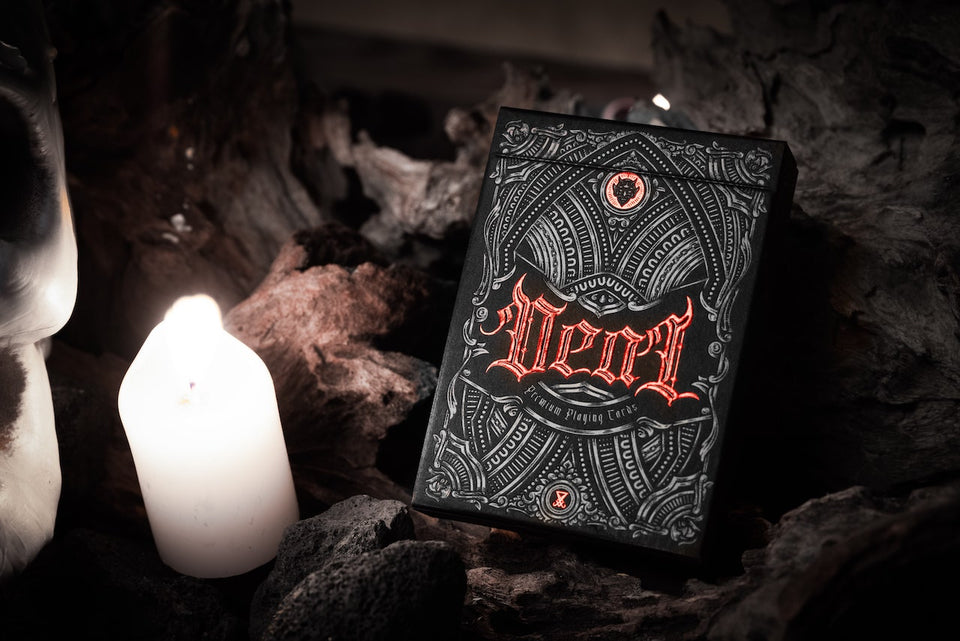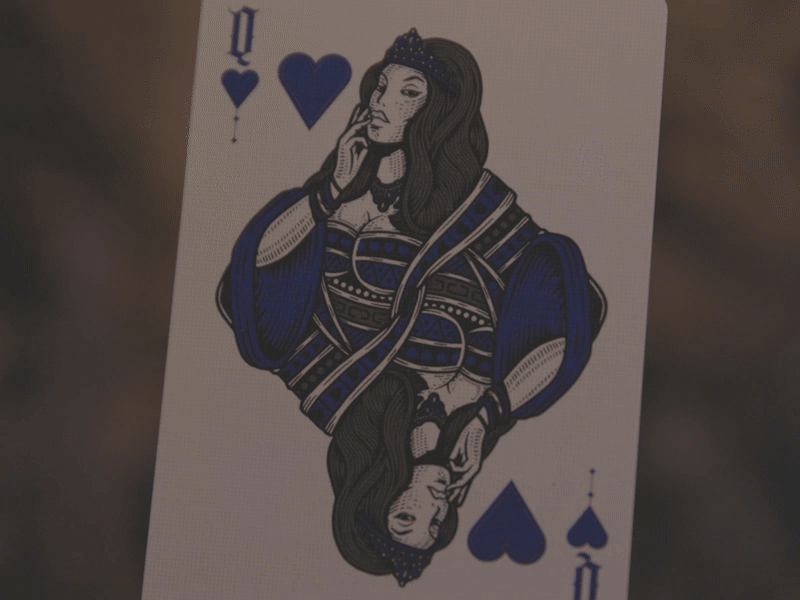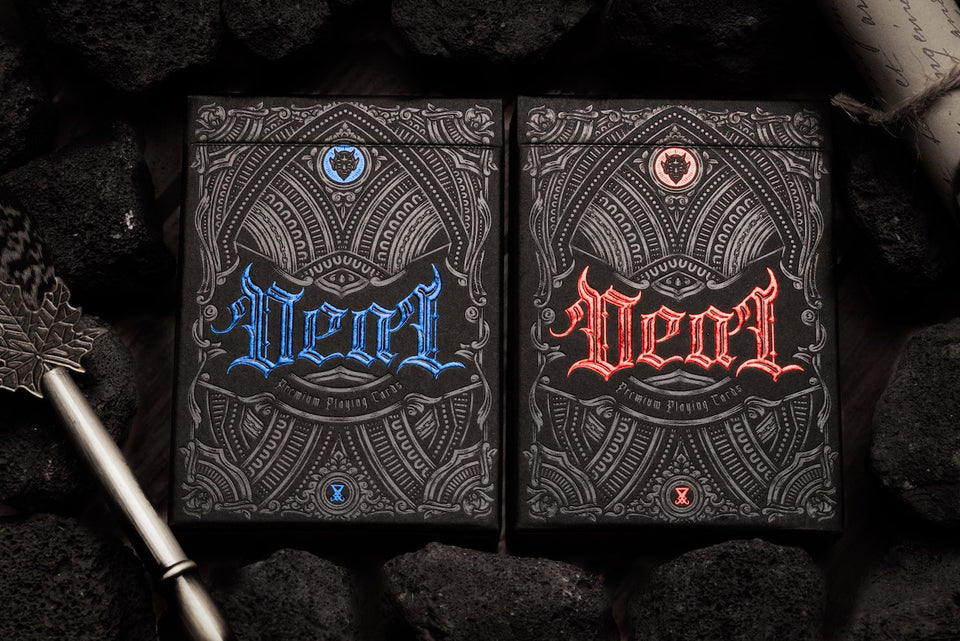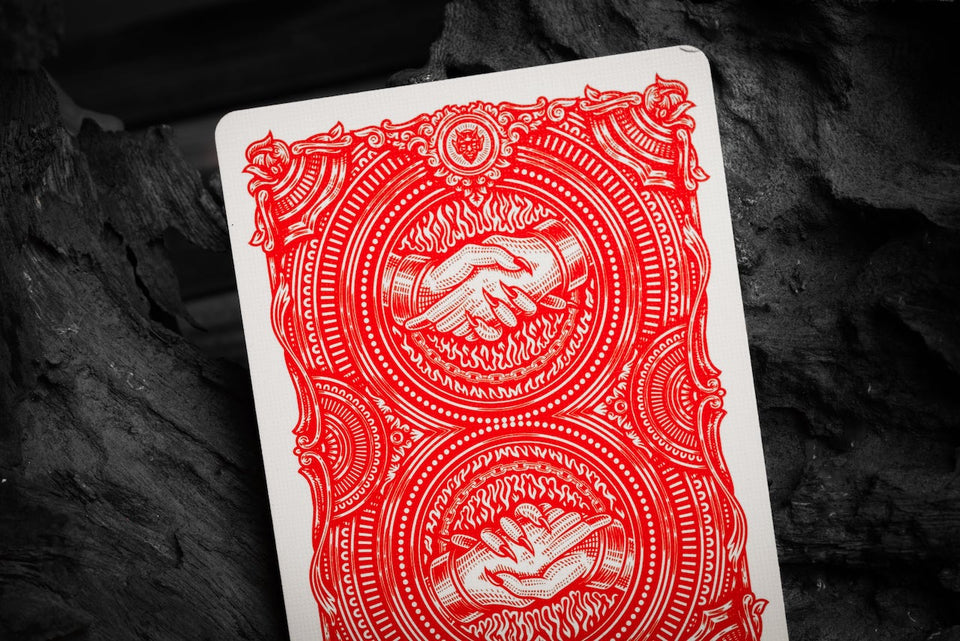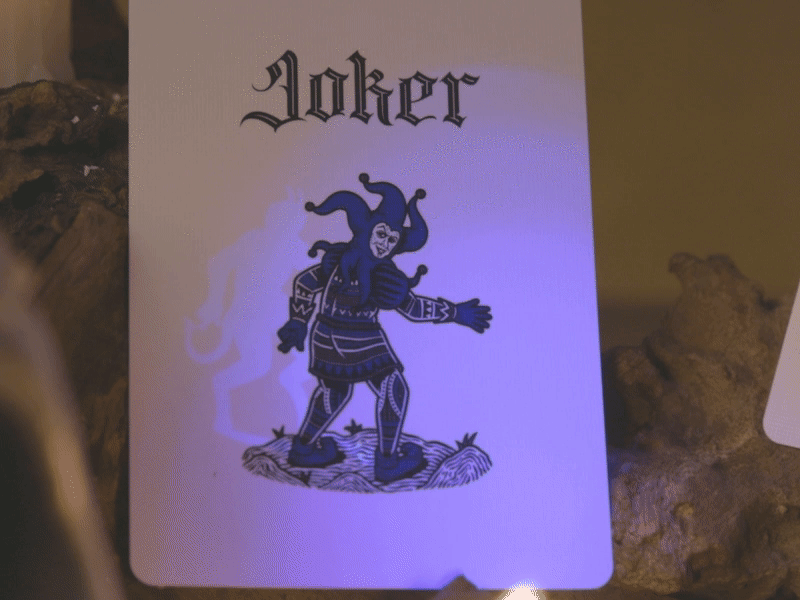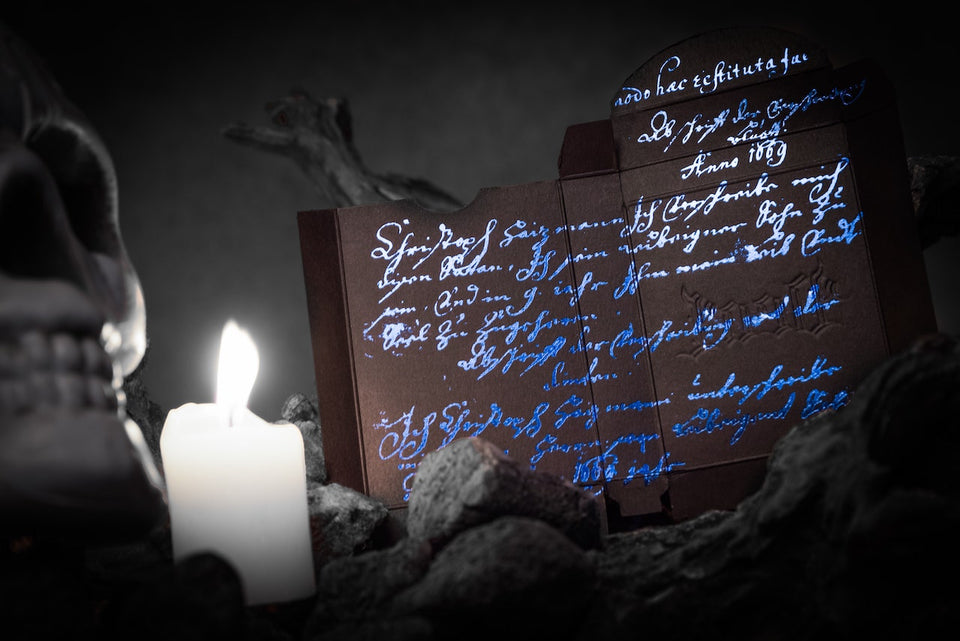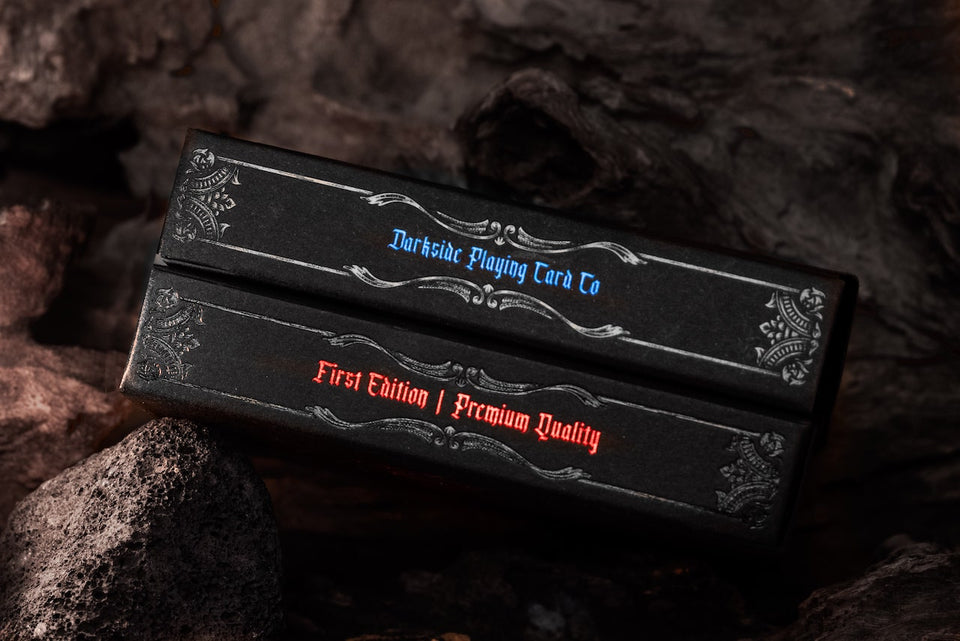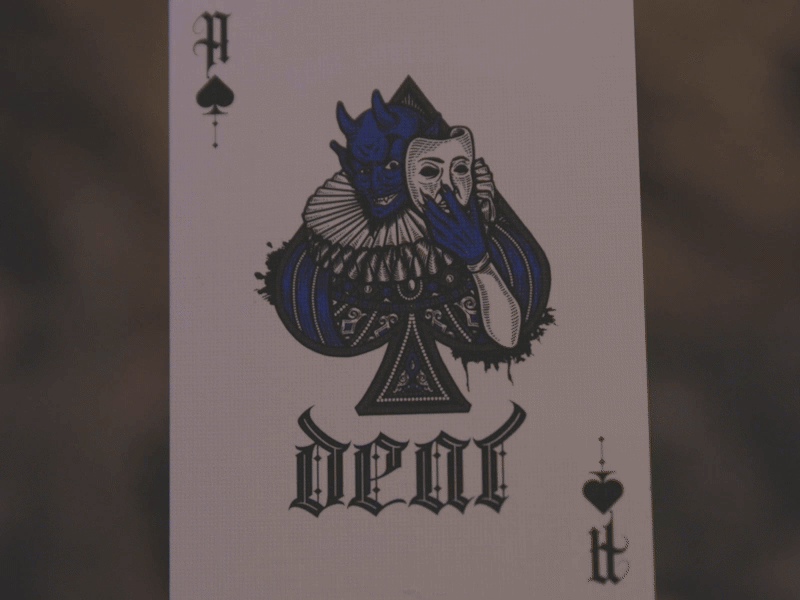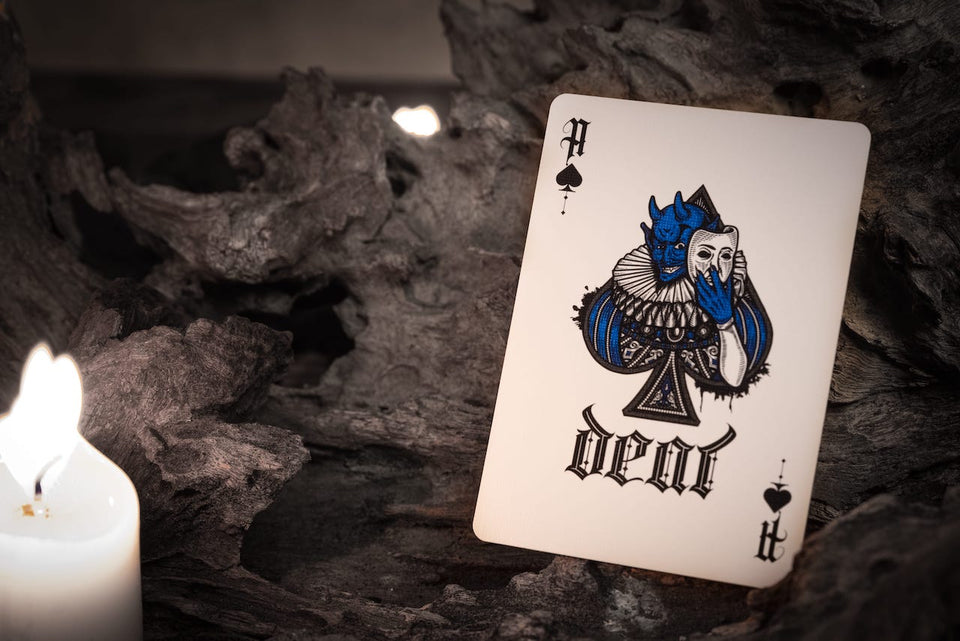 DEAL with the Devil - Scarlet Red
Welcome to the Dark Side, I am pleased to announce a new project of mine, the 'Deal with the Devil' - UV Playing Cards. I have been working on other decks such as the 666 Playing Cards, and with this new project, I hope you can enjoy the demonic artworks and cultures conveyed through the canvas of playing cards. -@pnkmgc
The use of UV Ink (also known as invisible ink) is often used to conceal a certain text or sign. A deal with the devil is a perfect reason to use such secretive inks.
Every face card is printed with special UV ink with an illustrated hidden artwork.

 

The

Cobalt Blue Edition is printed in Blue UV Ink.

 

The Scarlet Red Edition is printed in Red UV Ink.

The Court Cards are all demons/devils, hidden within the UV Ink.

The Jokers true identity can be revealed by the UV Light

Every card in the deck has been dealt by the devil.
Can you spot the different embodiment of the devil's? Is it true that we all have demons living inside us? Time to use the UV Light and find out!
Red/Blue hot foil stamp

with

precision embossing

on the

Pure Black Premium 300gsm Matte Finish

Tuck Case.
I

nner tuck case

with sophisticated

red/blue hot foil stamp

artwork.
Limited to

2666 Decks Each

with Custom

Foiled Number Seal

.
Cards Printed by

Taiwan Playing Card Company

with their

Luxury Paper Stock.