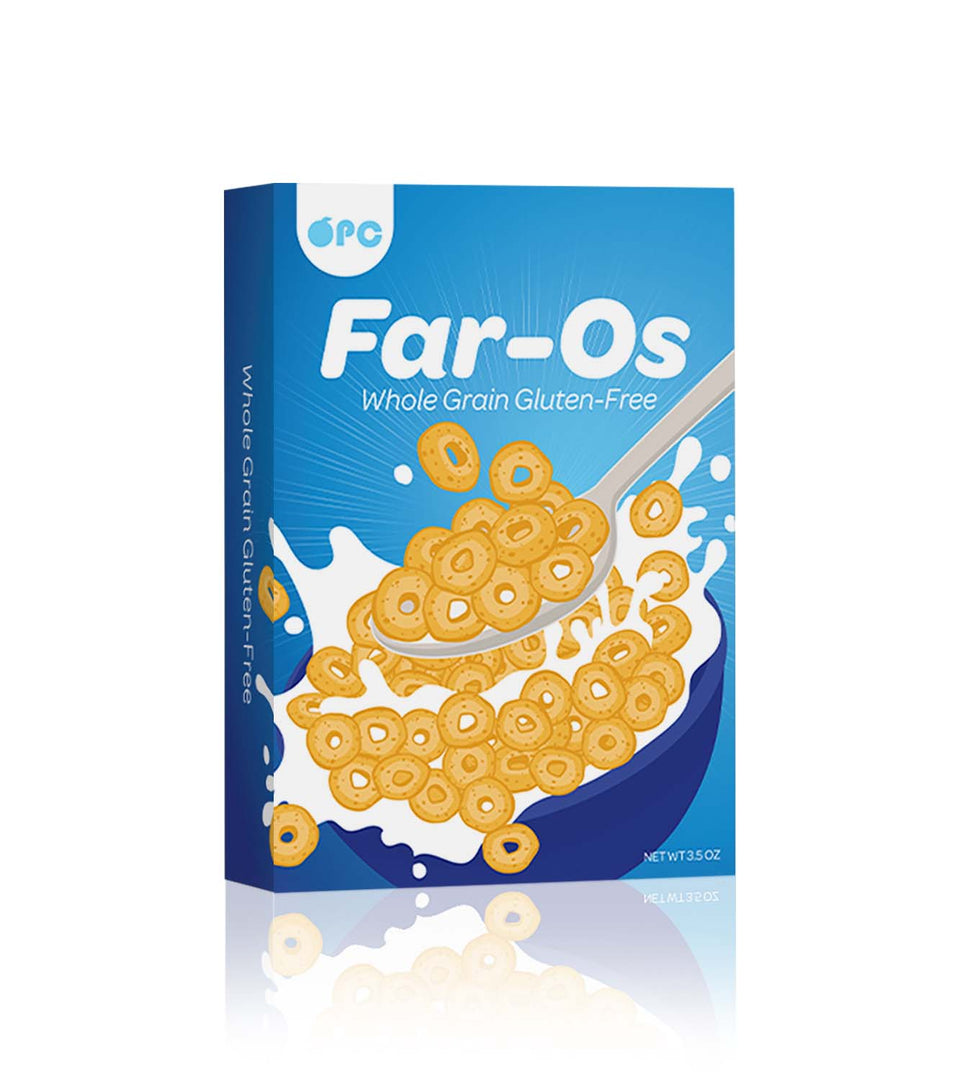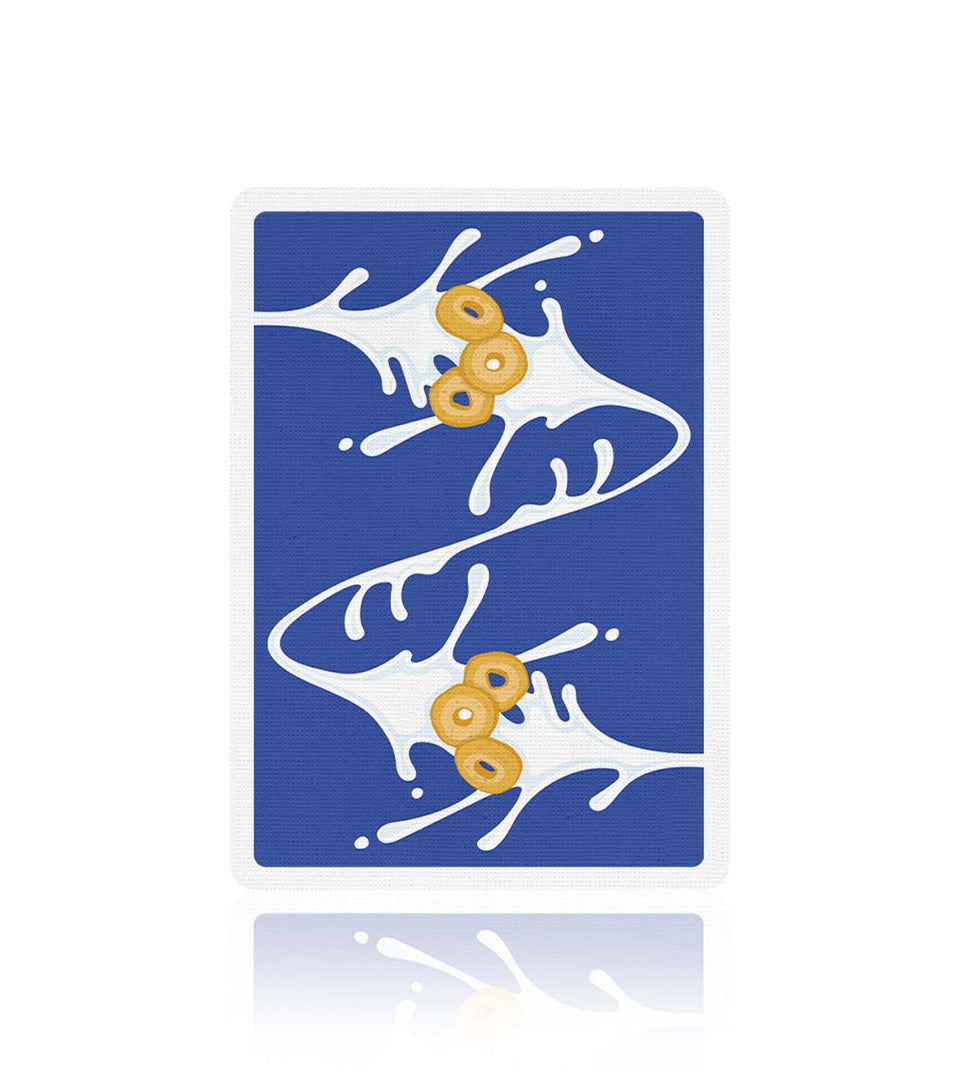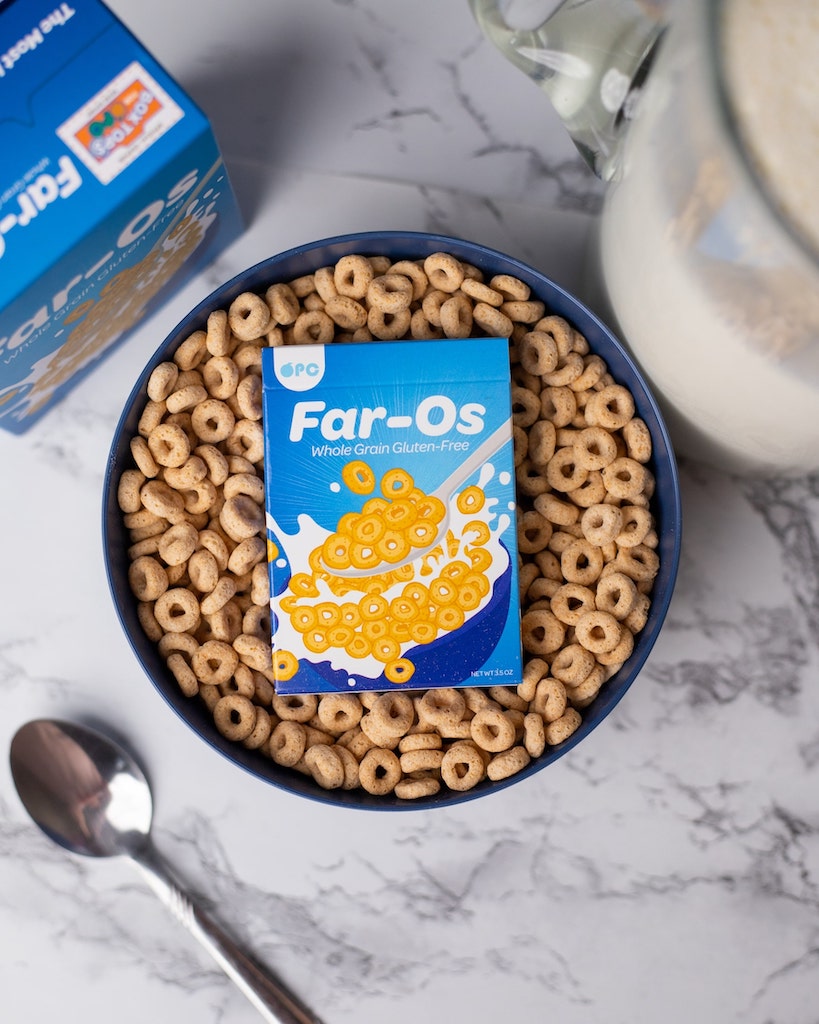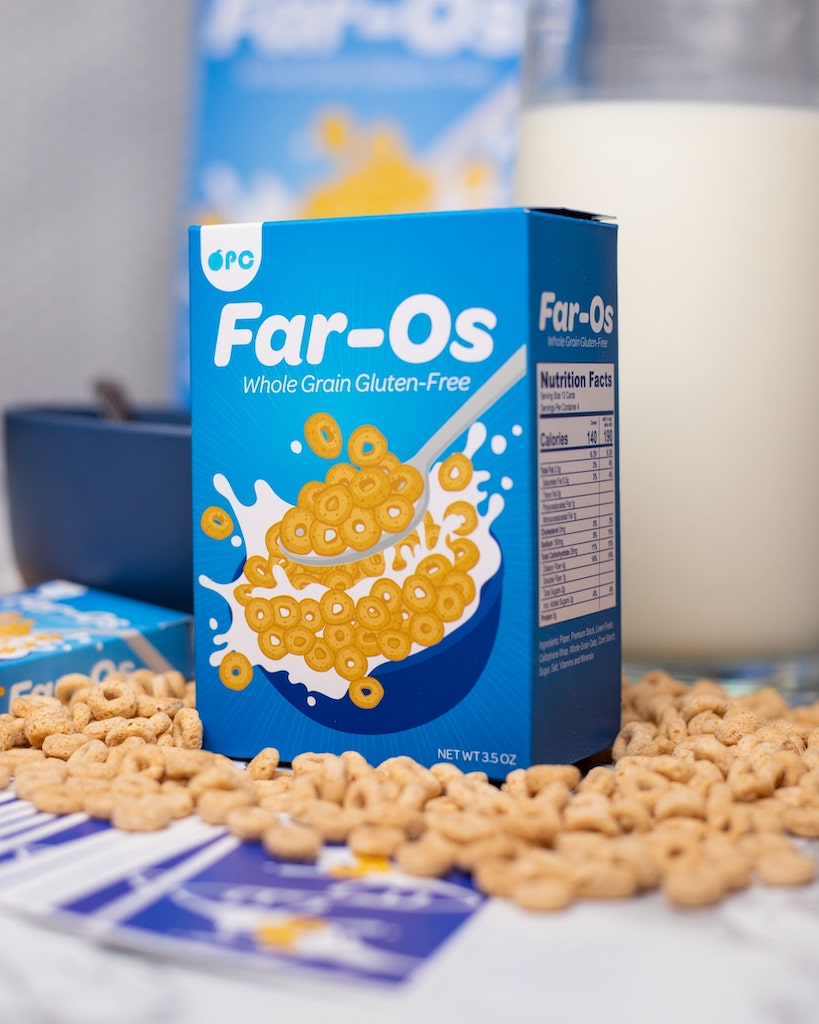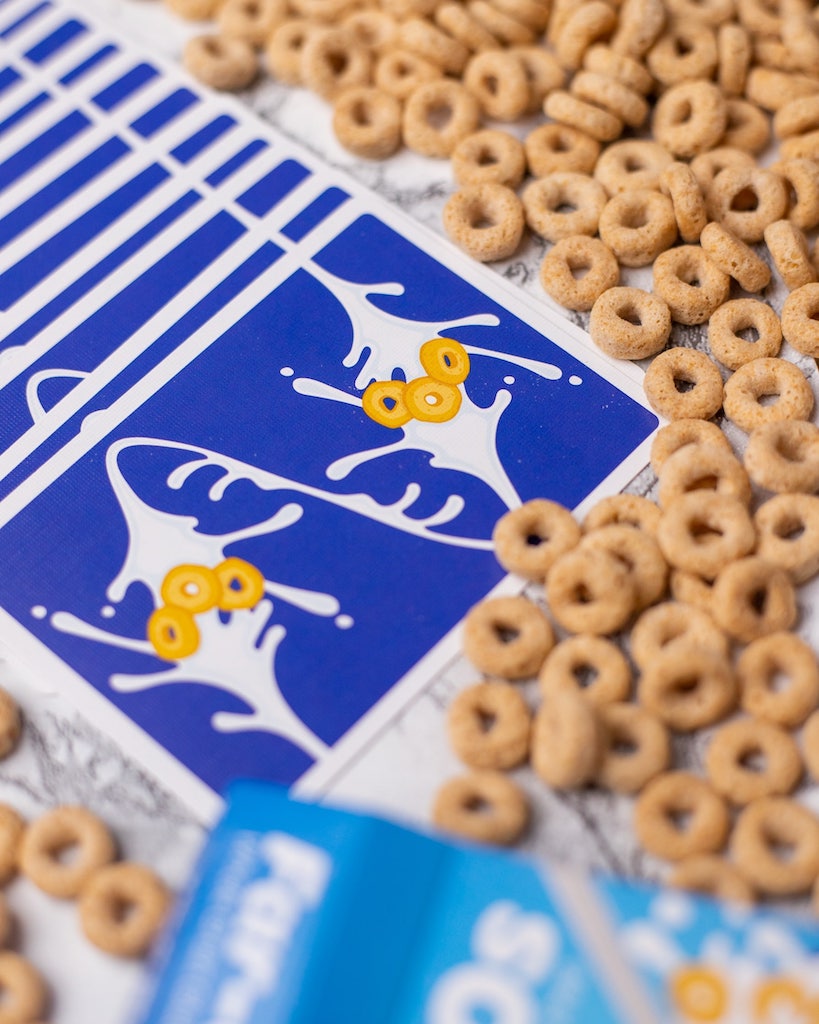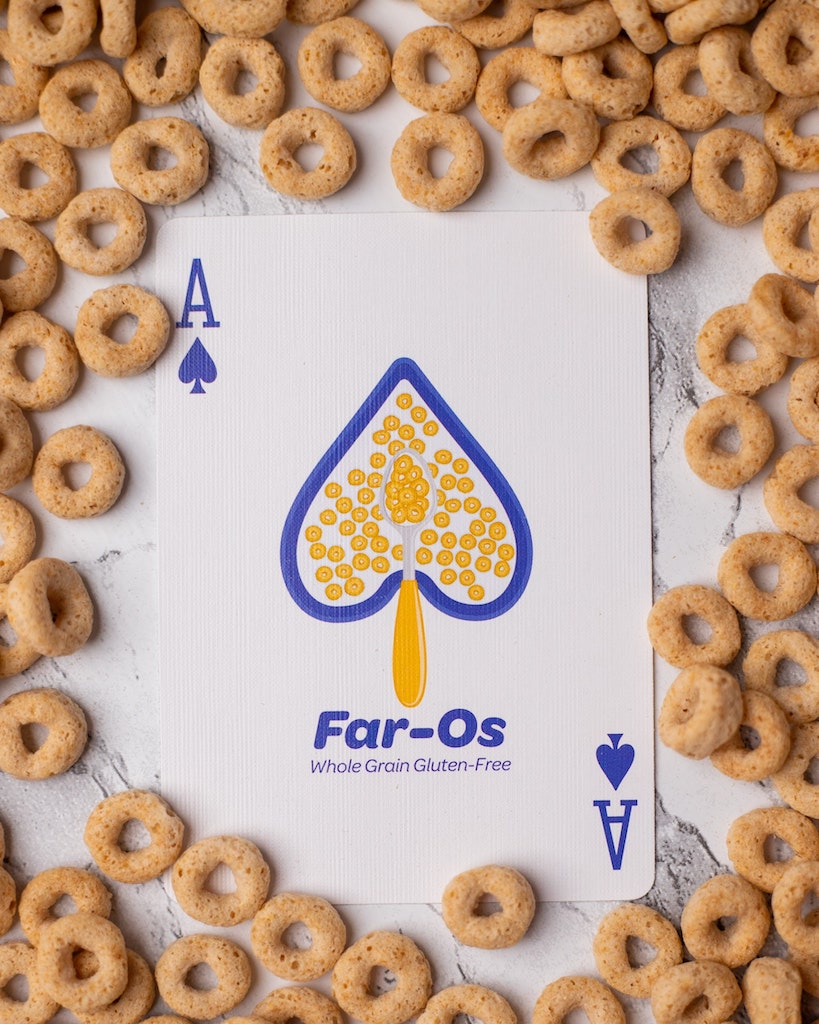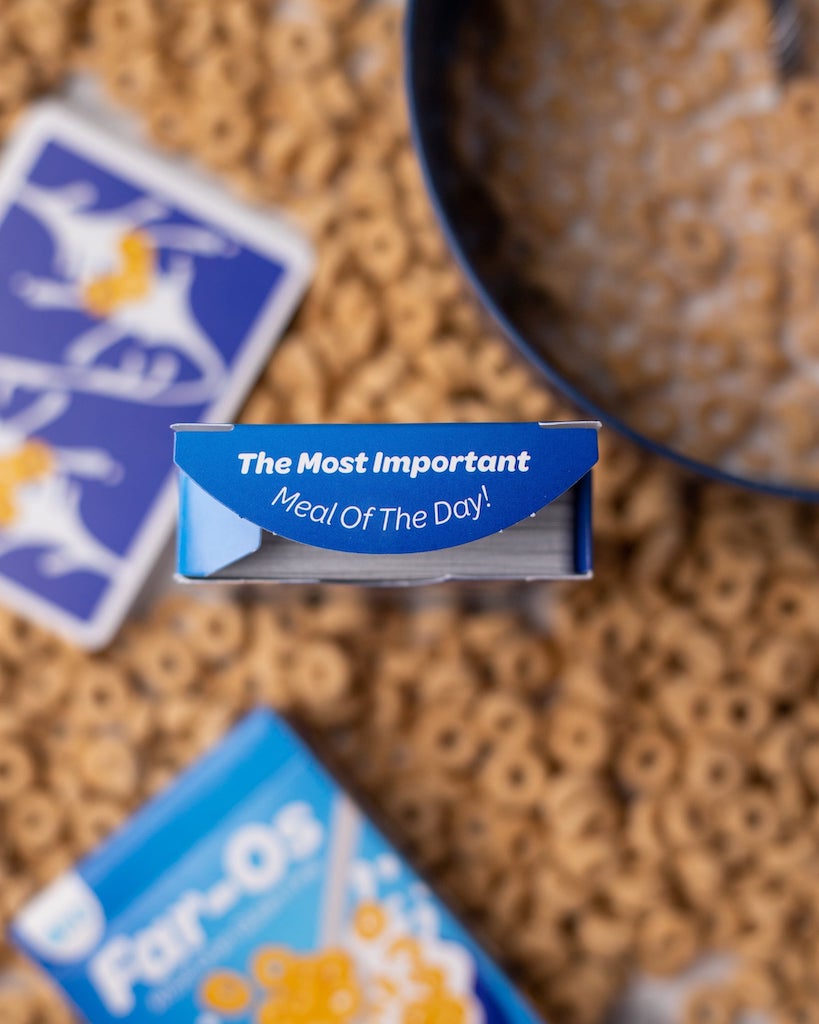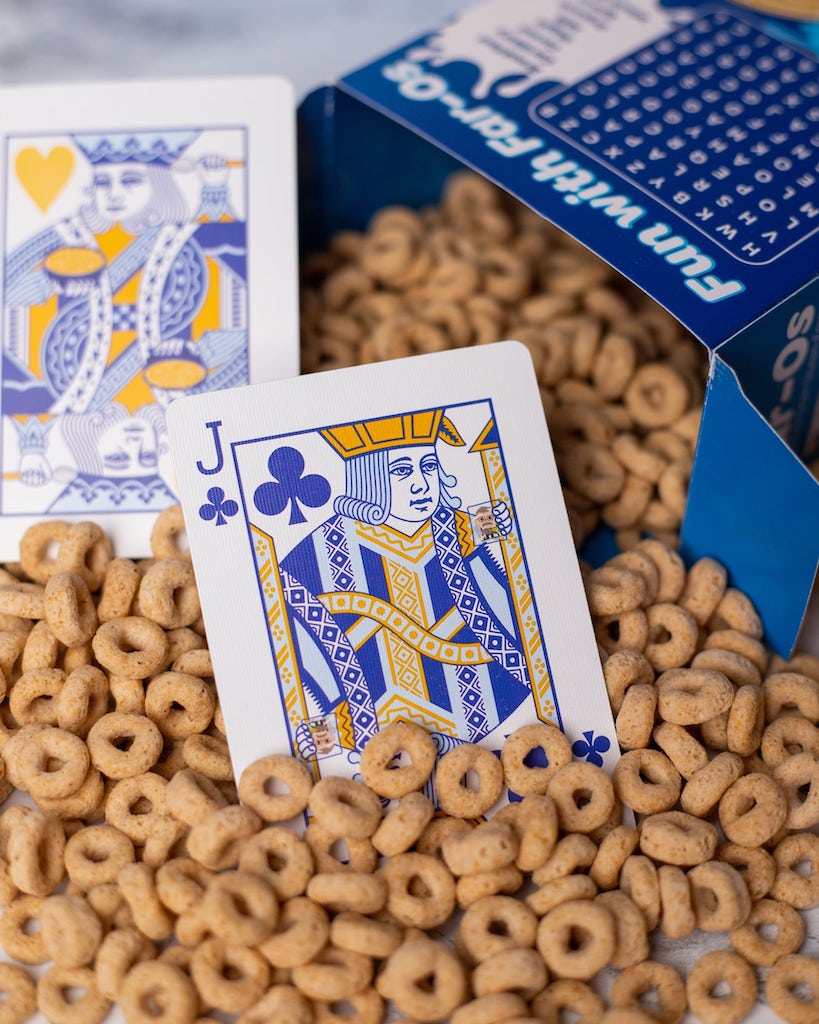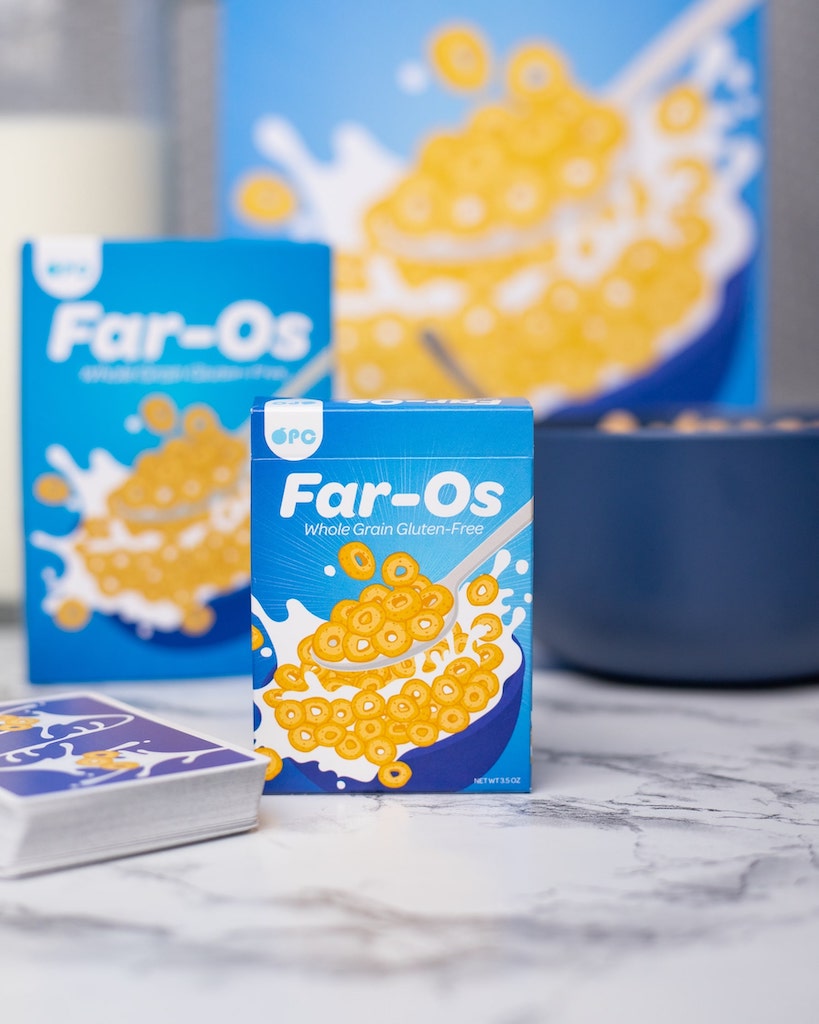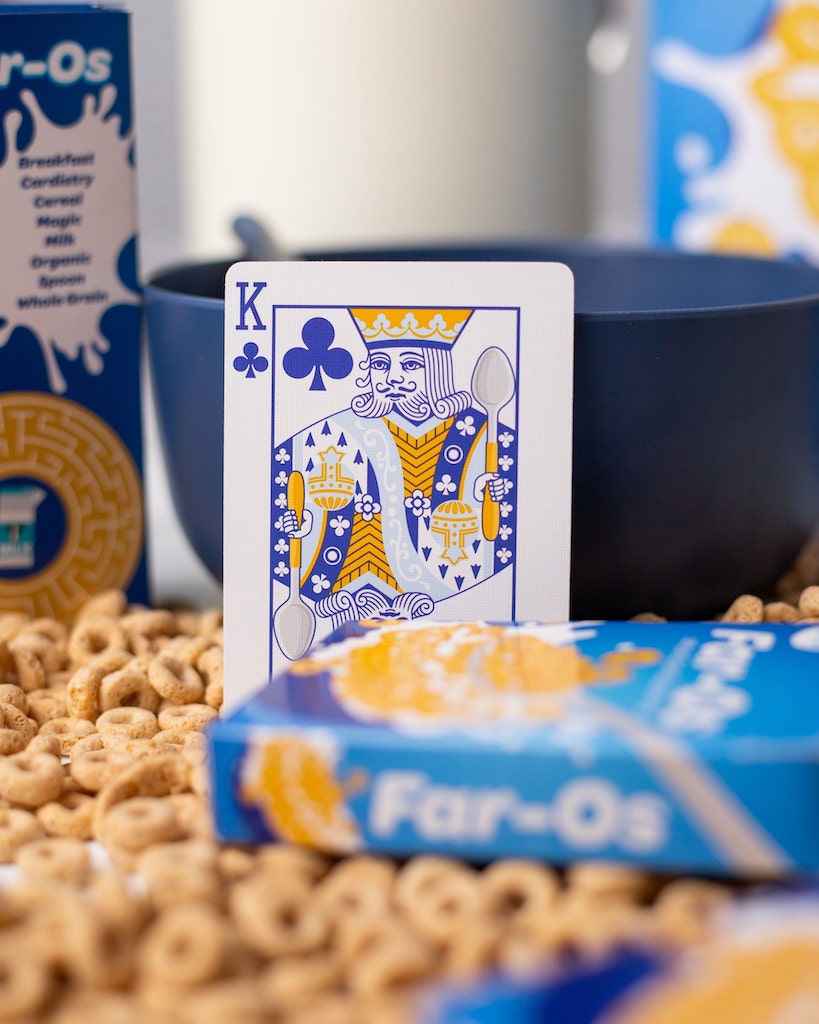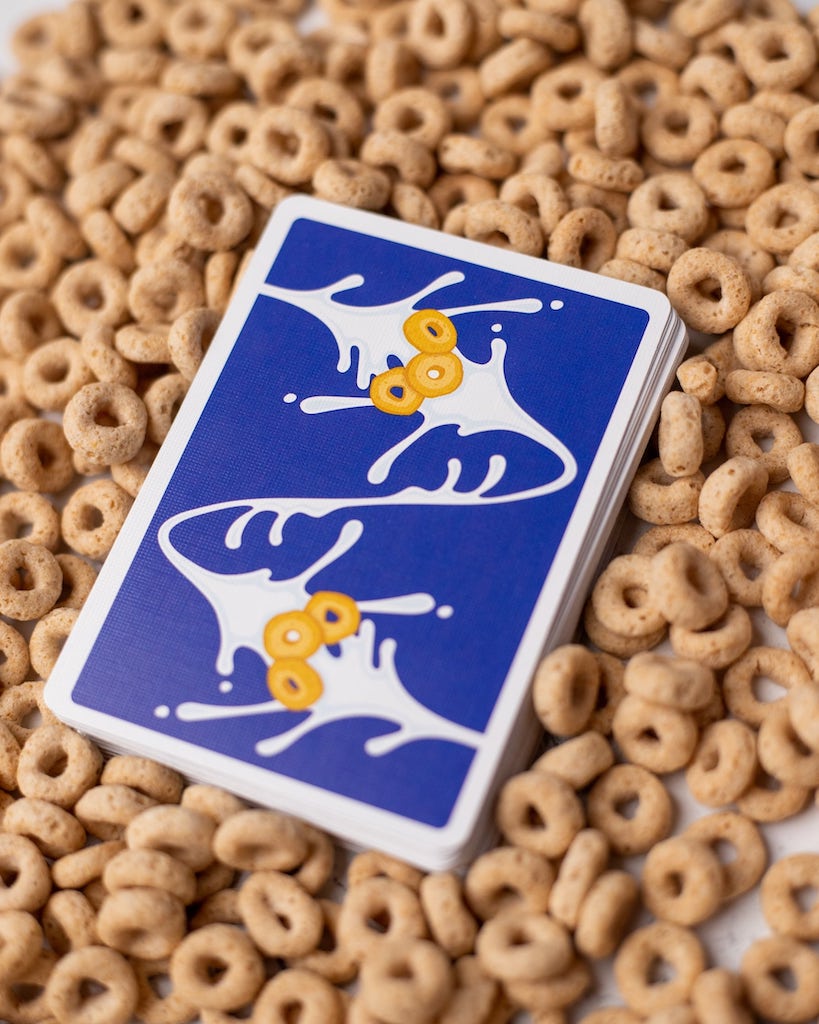 🥣 Far-Os 🥣
Product Details
OPC GILDED PROGRAM
OPC PASSPORT PROGRAM
Breakfast is the MOST IMPORTANT meal of the day! We are thrilled to introduce you to our newest line: The Far-Os Playing Cards! We have had this idea kicking around for a while and we are so excited to see it become a reality! Printed by USPCC on premium crushed stock this is the perfect deck to start any day with! This deck is a limited 3k print run, so set those alarms! This deck follows the usual OPC theme with a fun yet simple back design clever tuck box and slightly custom court cards! When you buy 6 decks you get them in a fun cereal box-inspired half brick box! There are even games on the back! 
Lastly, if you have not joined the discord server YOU ARE MISSING OUT! There are special announcements, events, and you get 24-hour EARLY ACCESS to buying the decks! Join the discord with this link and don't forget to accept the rules!

This deck release will also be kicking off our newest program here at OPC. We will be hand gilding an extremely limited amount of Far-Os here in the USA! These decks will be gilded in blue foil and have a Holographic foiled-number seal!
Those that buy 12 decks or more will have early access to the gilded decks and a discounted price of $25 to buy these gilded decks a month or so after the initial release of the deck (it takes time to get them gilded). After that, the remaining gilded decks will be $30 per deck and will be on a first come first serve basis to the public in the near future!
We are super excited about this new program and we hope you are too! For more information, please check out our OPC Gilded Program.
This deck is part of our passport program! With any order of 11 decks or less, you will receive 1 passport and 1 Far-Os holographic seal and with orders of 12 decks or more, you will receive 2 passports and 2 Far-Os holographic seals! For more information, please check out our OPC Passport Program.