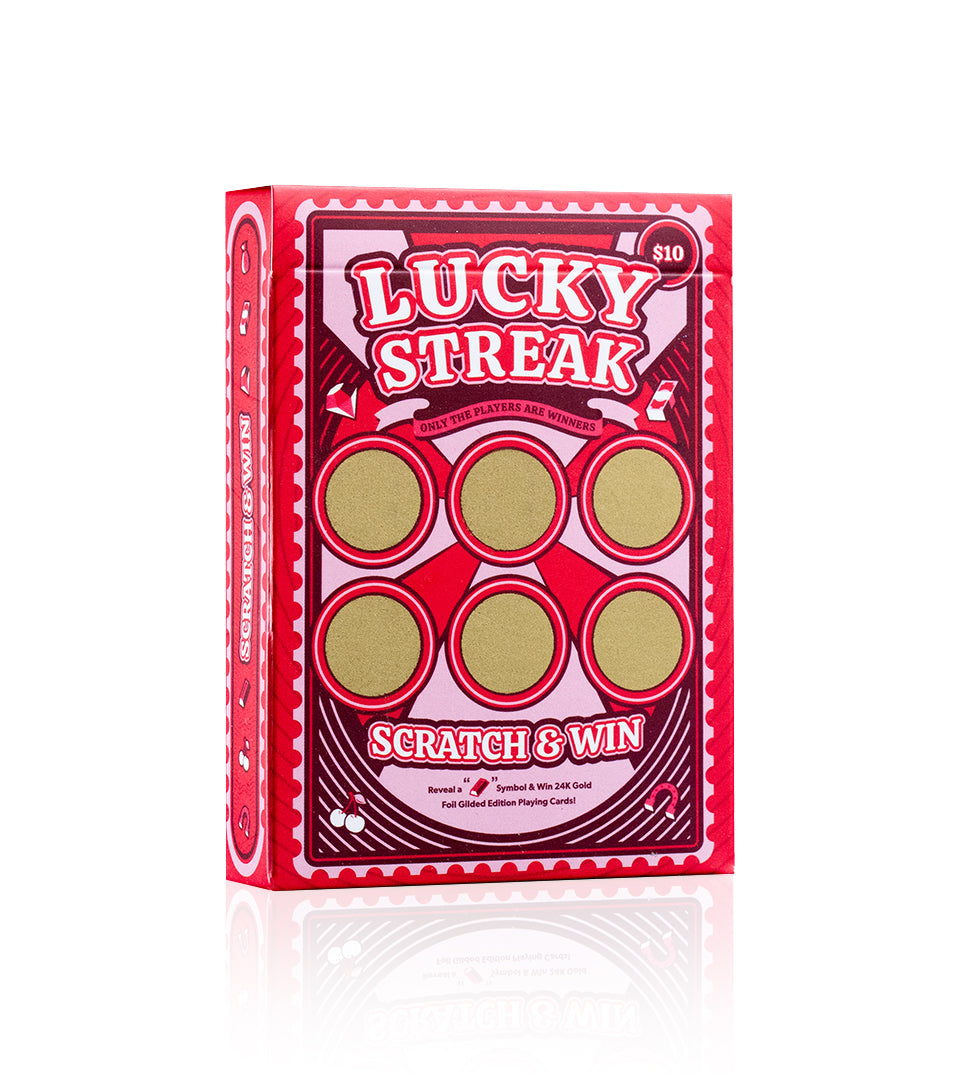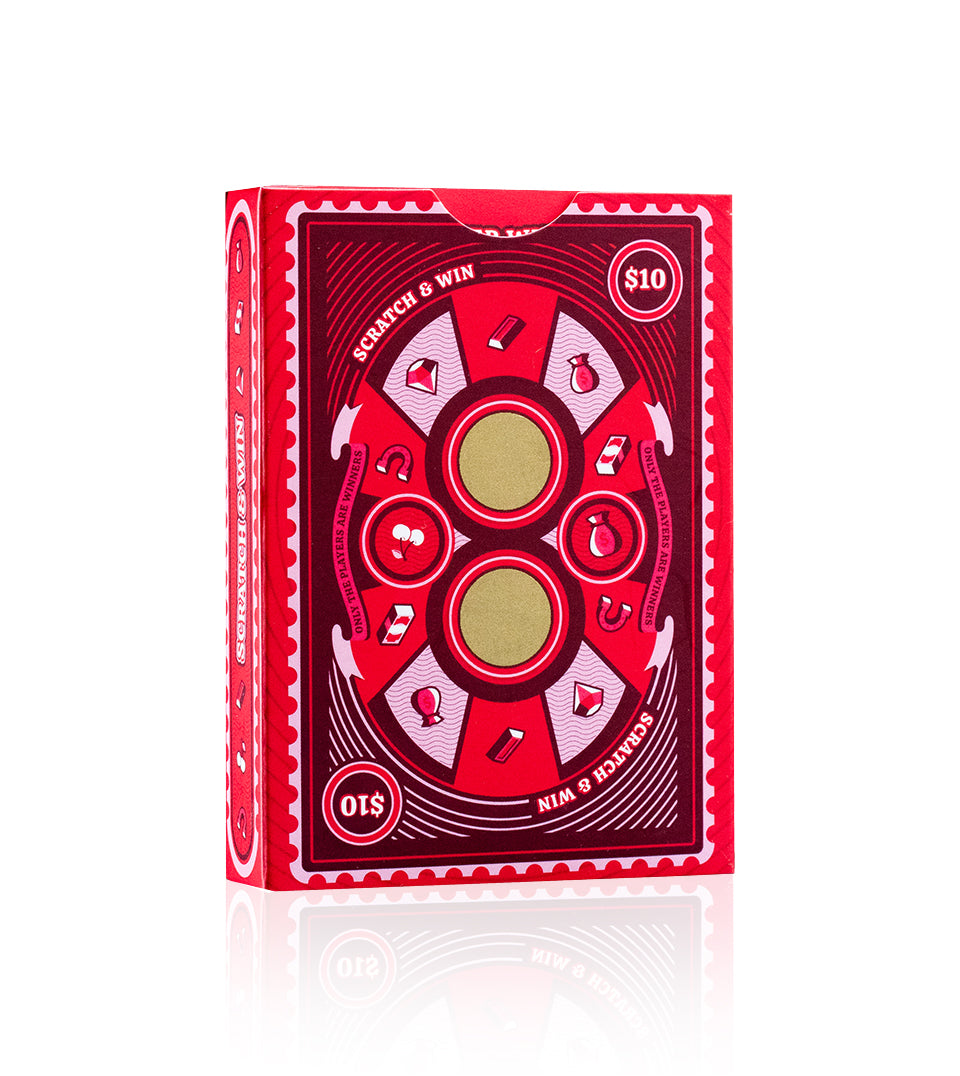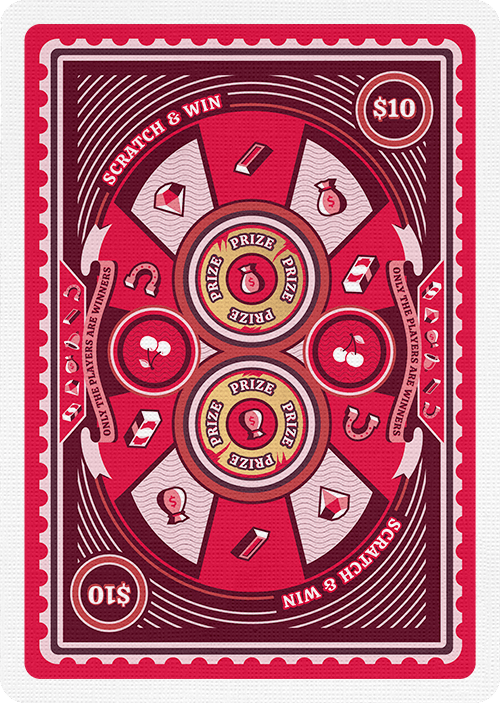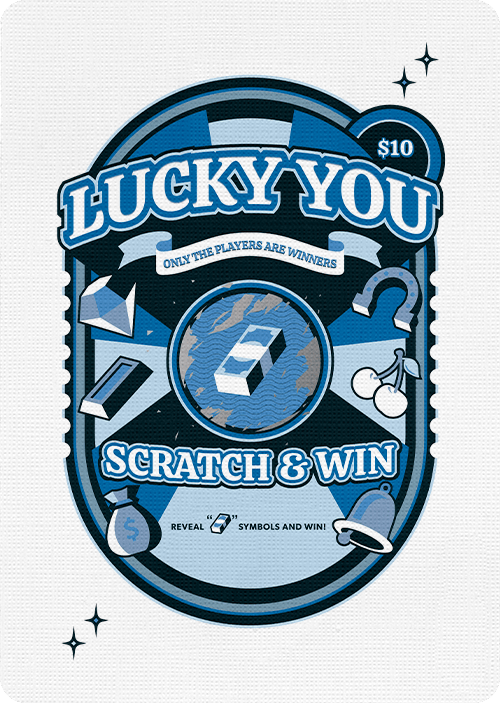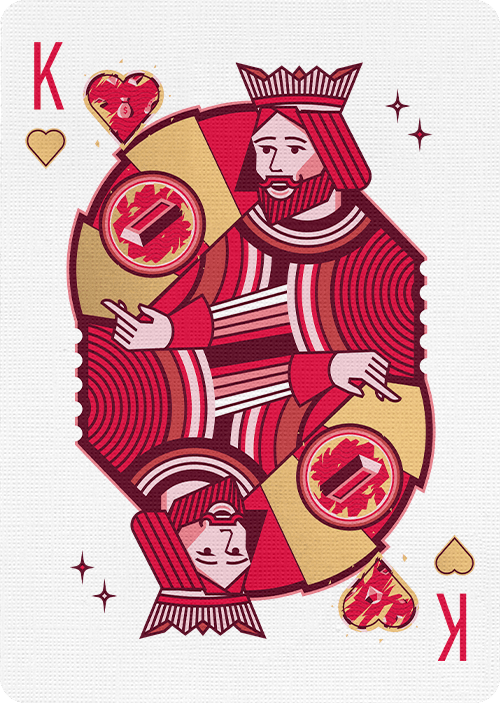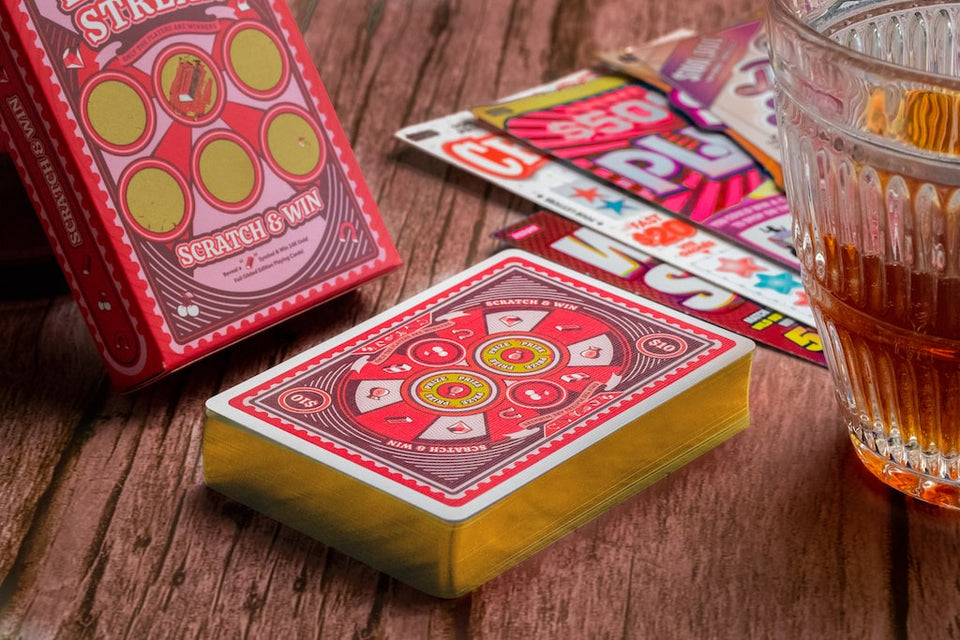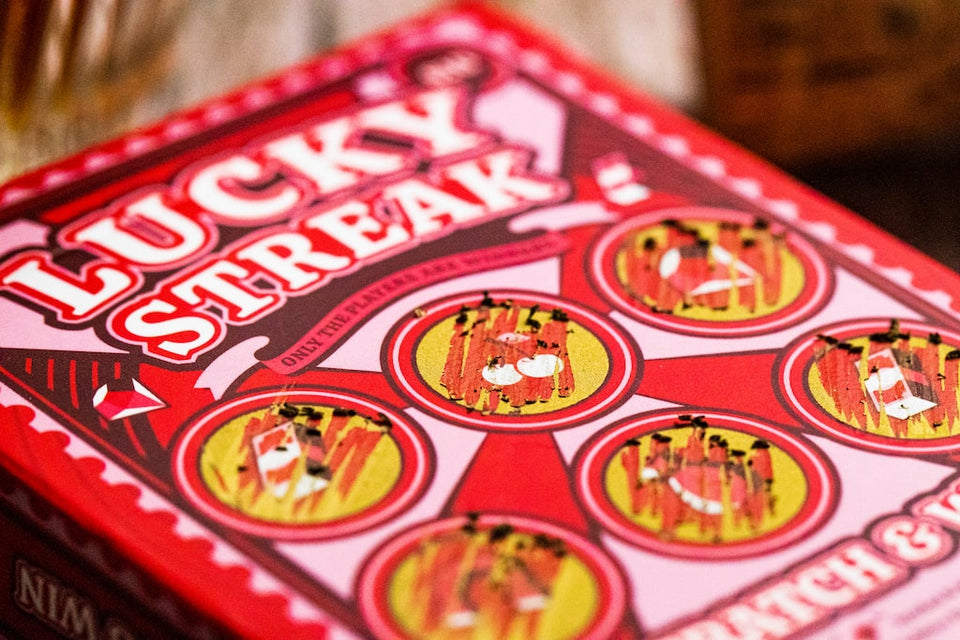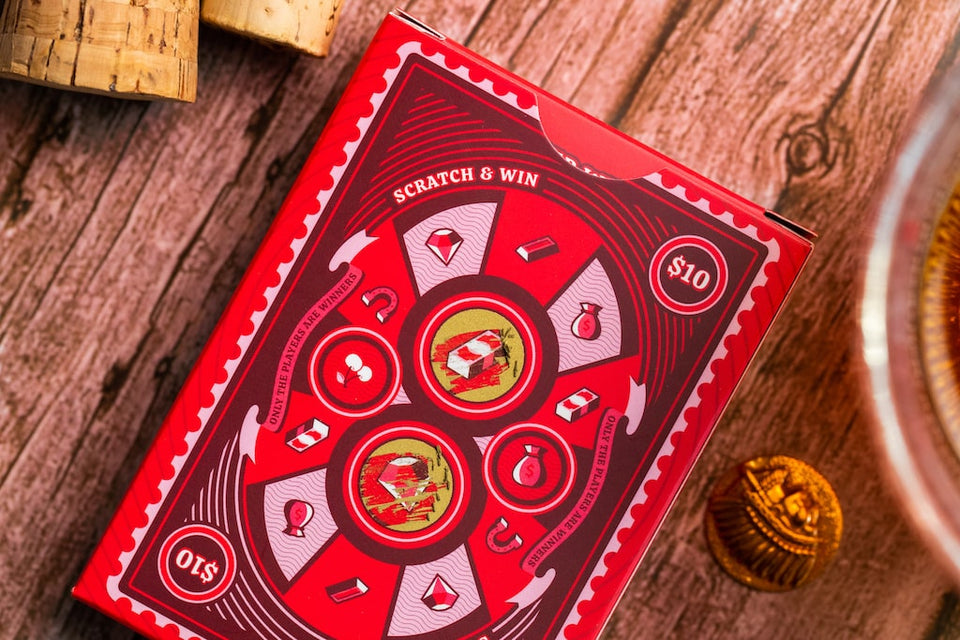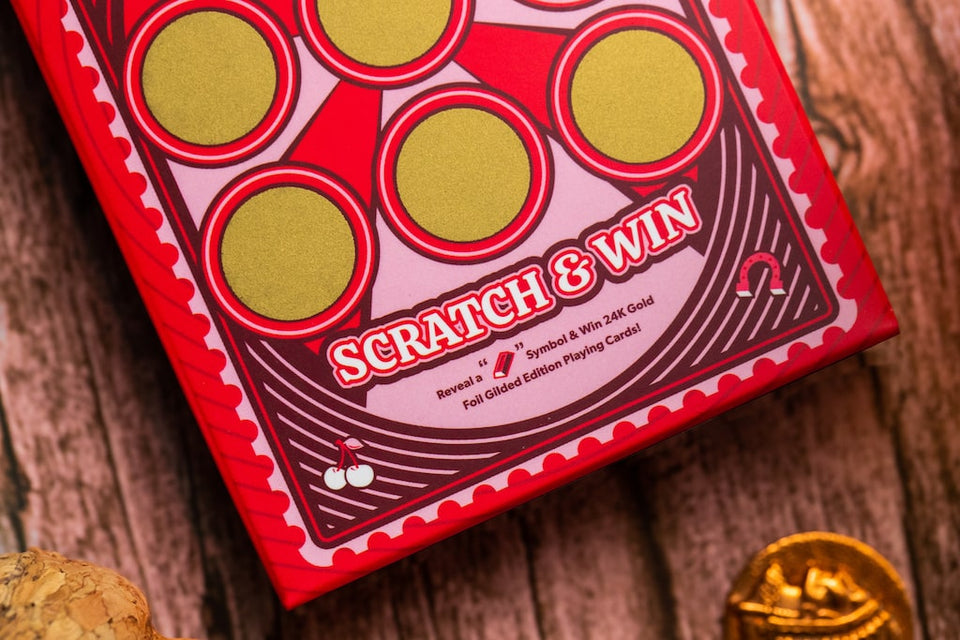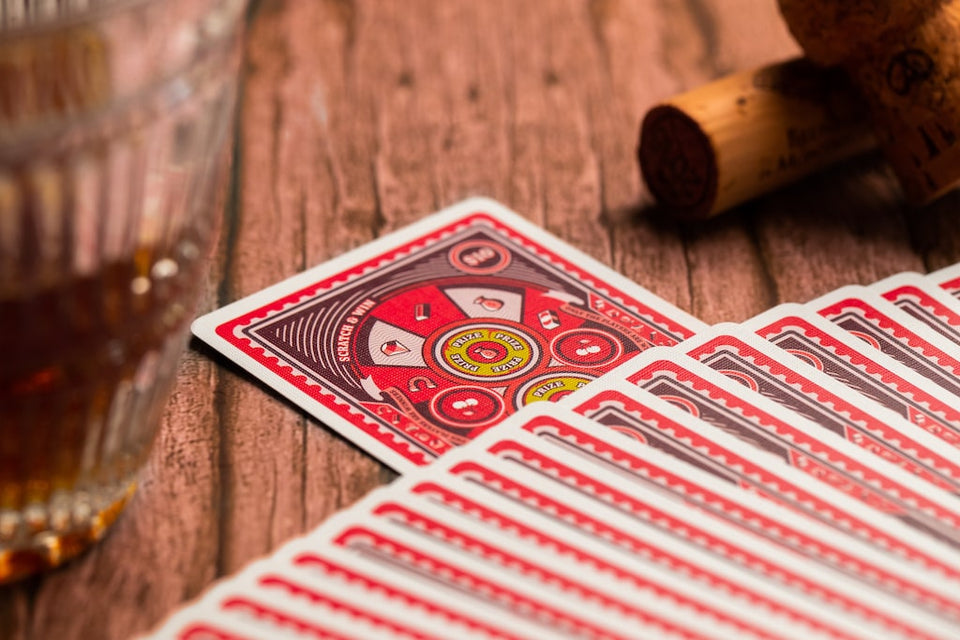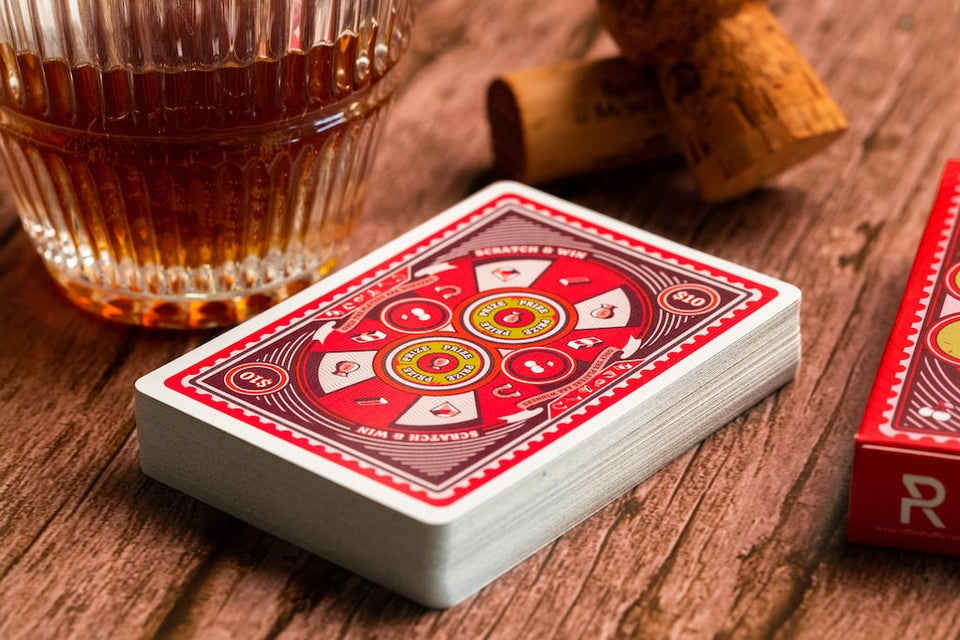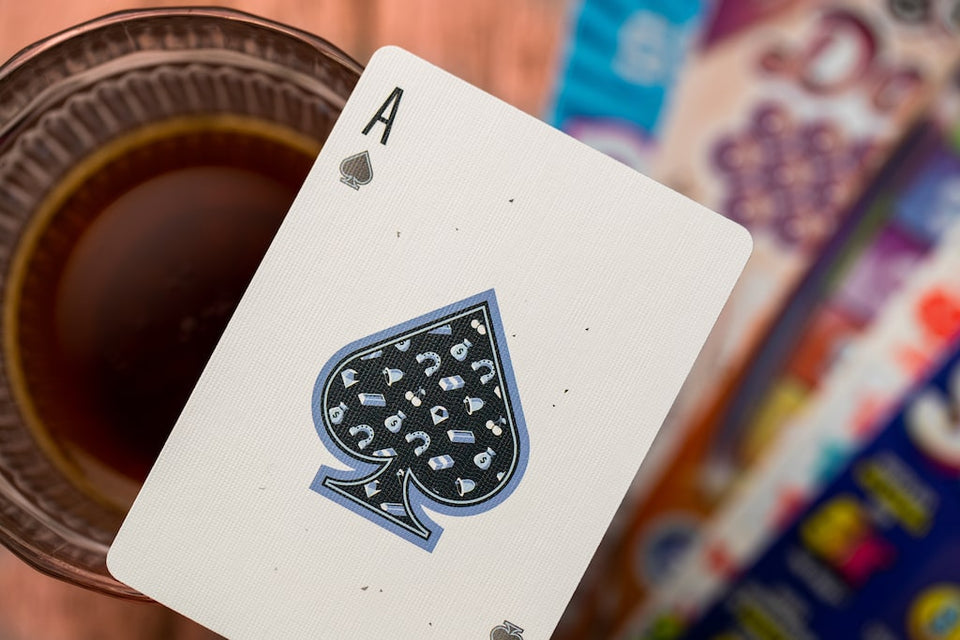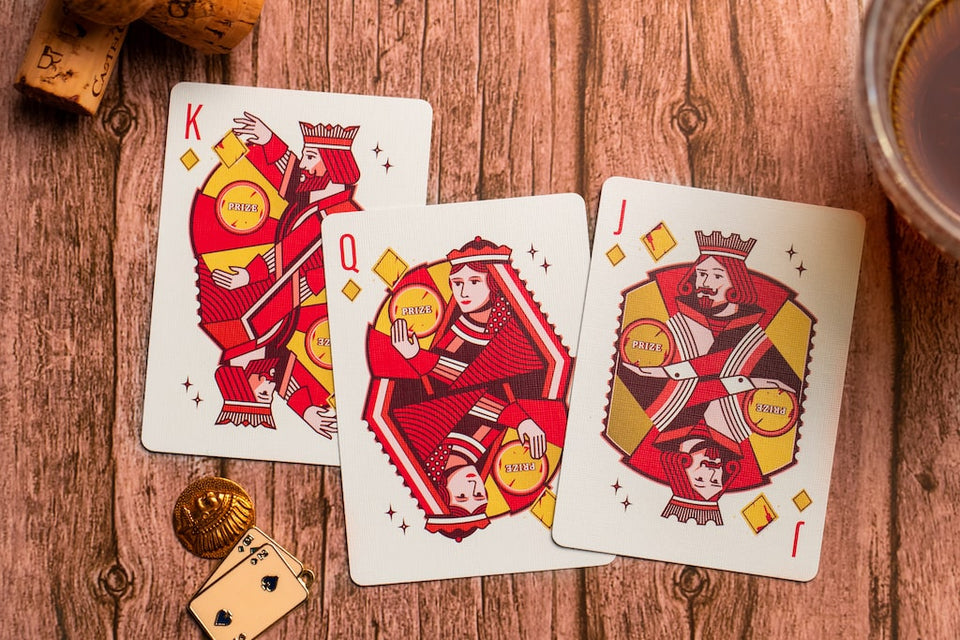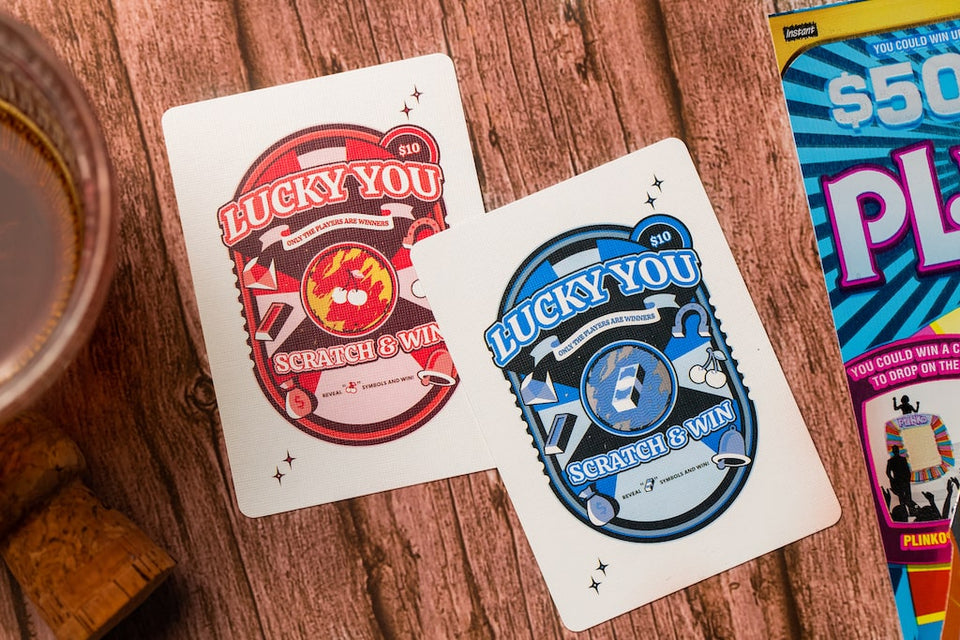 💸Scratch & Win💸
by Riffle Shuffle Playing Card Co
*If you reveal a "gold bar" symbol, you will get surprised with a 1 of 100 Gold Foil Gilded Playing Card!* THE CHANCE OF WINNING IS 1/25
"Only the Players are Winners" 
We are proud to introduce the Lucky Streak - Scratch and Win Playing Cards. Each tuck box of the Lucky Streak consists of a scratchable paper material infused on the premium matte finish tuck case. You can actually scratch them off!
If you enjoy a fun time with families and friends, the Lucky Streak Playing Card is the perfect deck to bring them together. Each card is designed to mimic the aftermath of a scratch & win, and each court card is custom-designed to have a fresh look hosting the lottery event.
If you successfully scratched and revealed a chocolate bar symbol, you get a Gold Foil Gilded Playing Card! The Lucky Streak Playing Card is Limited to 2500 Decks. Produced by United States Playing Card Company with their Premium Bee Stock.
Shipping Starts on March 30th.