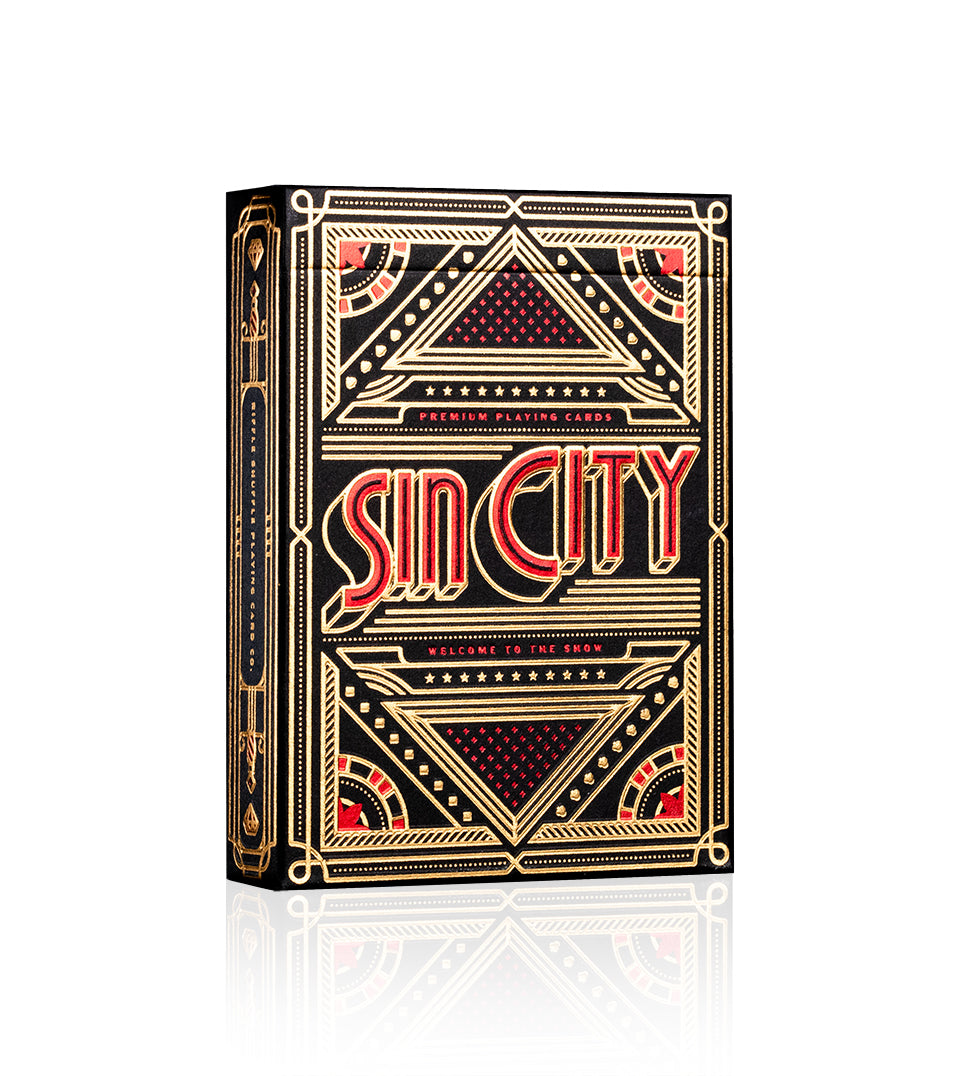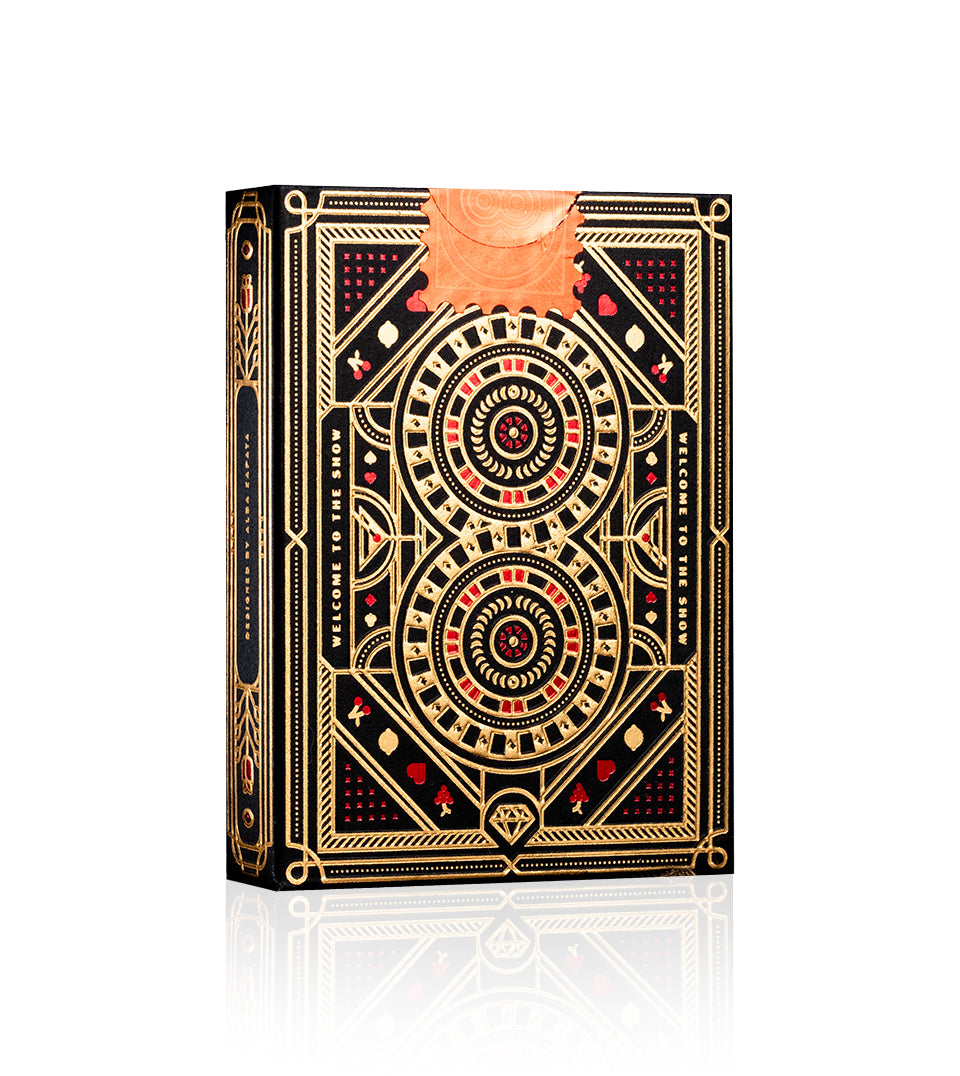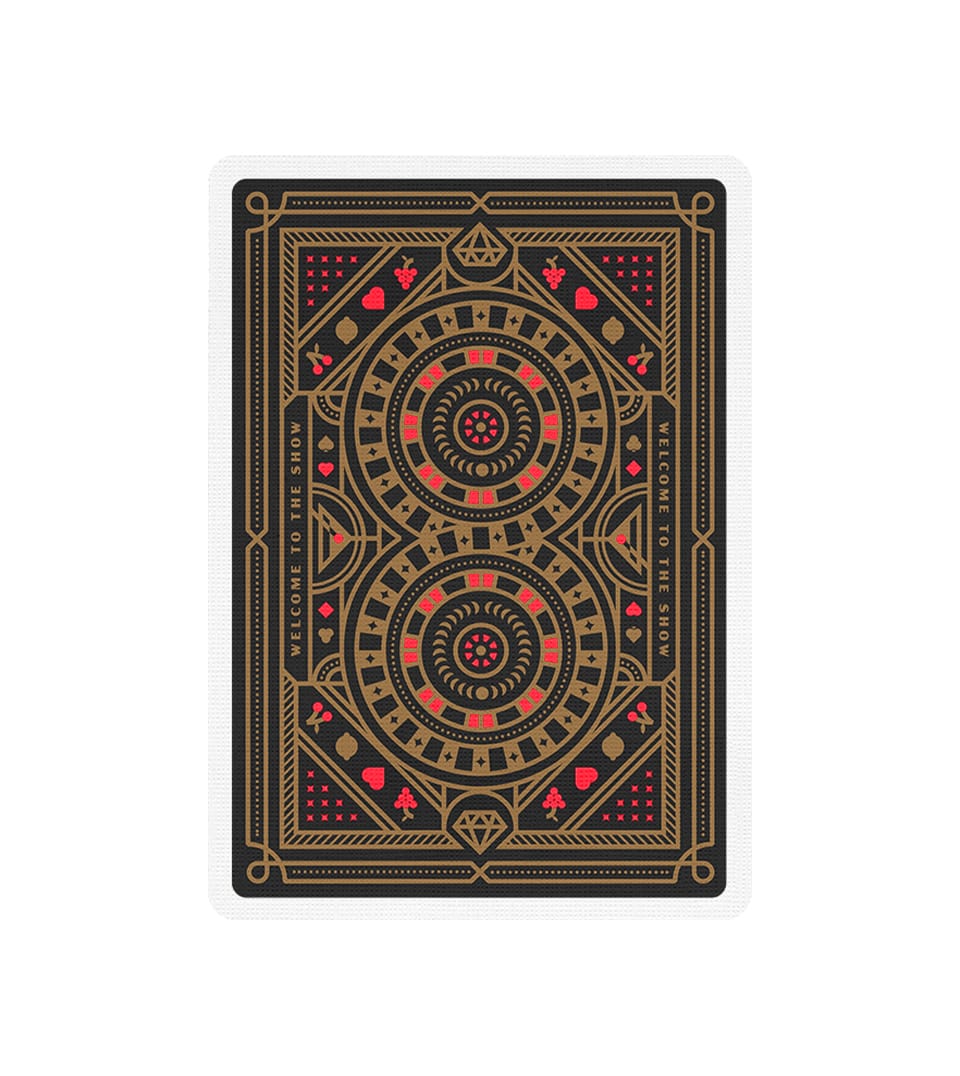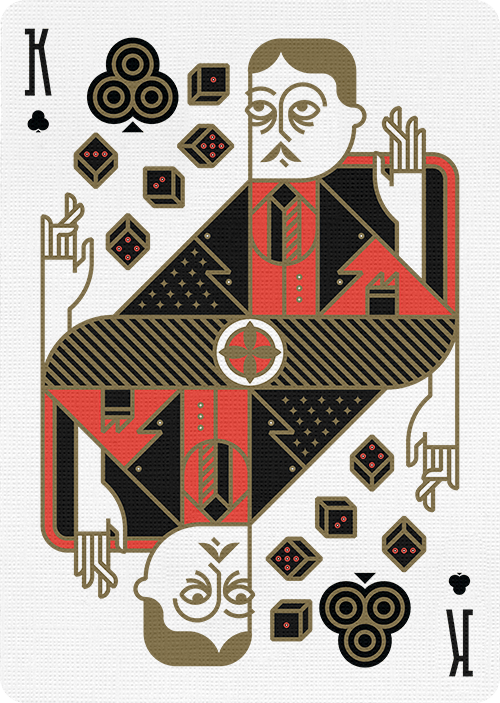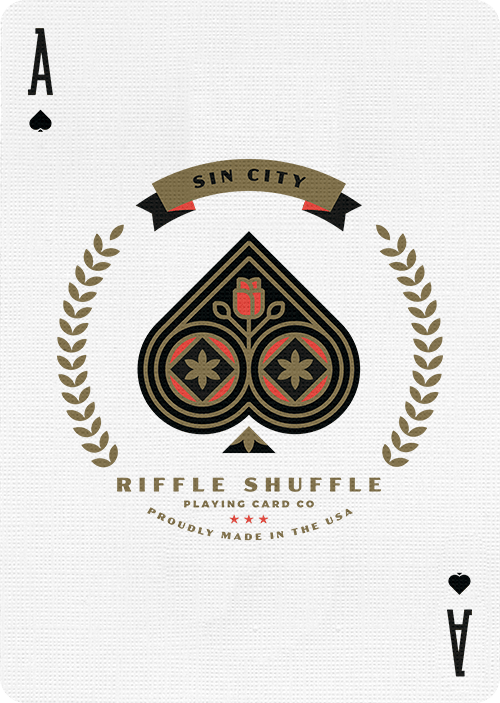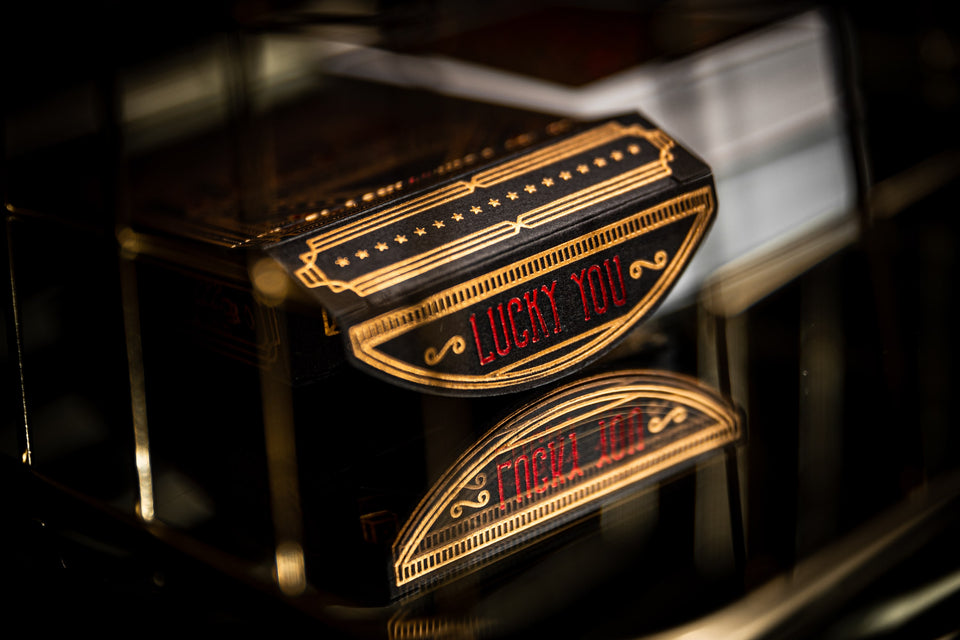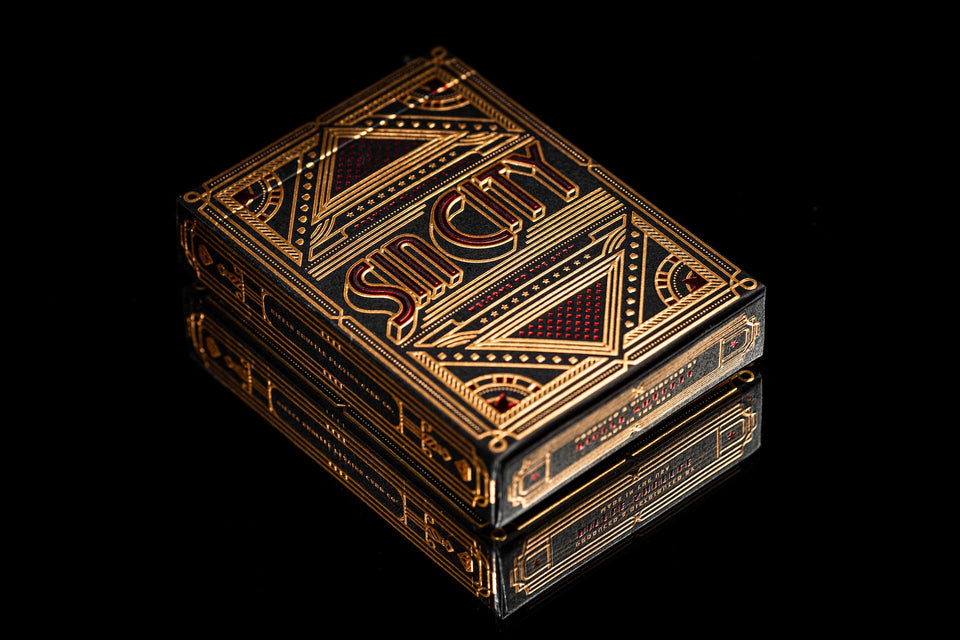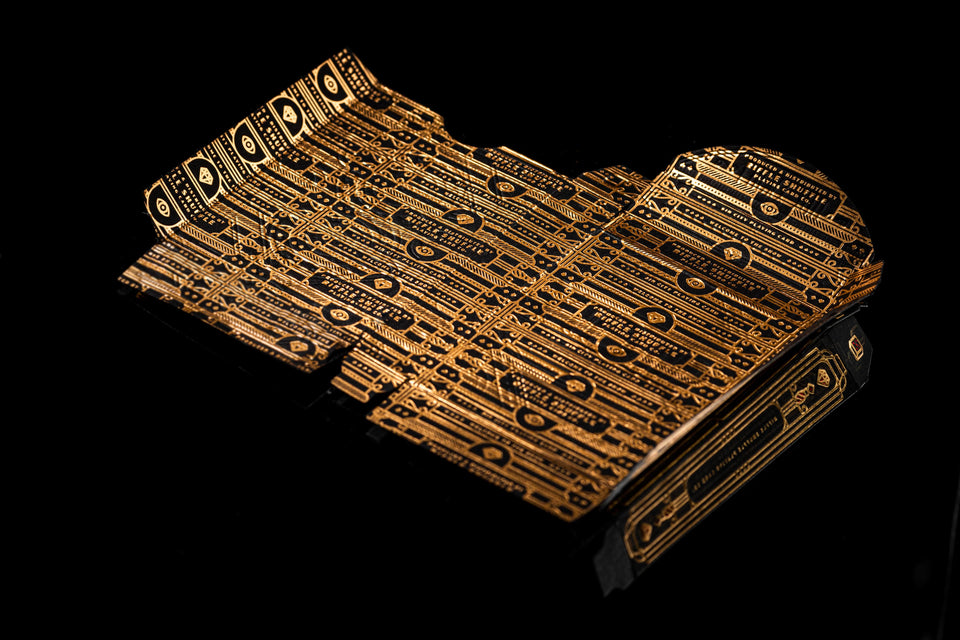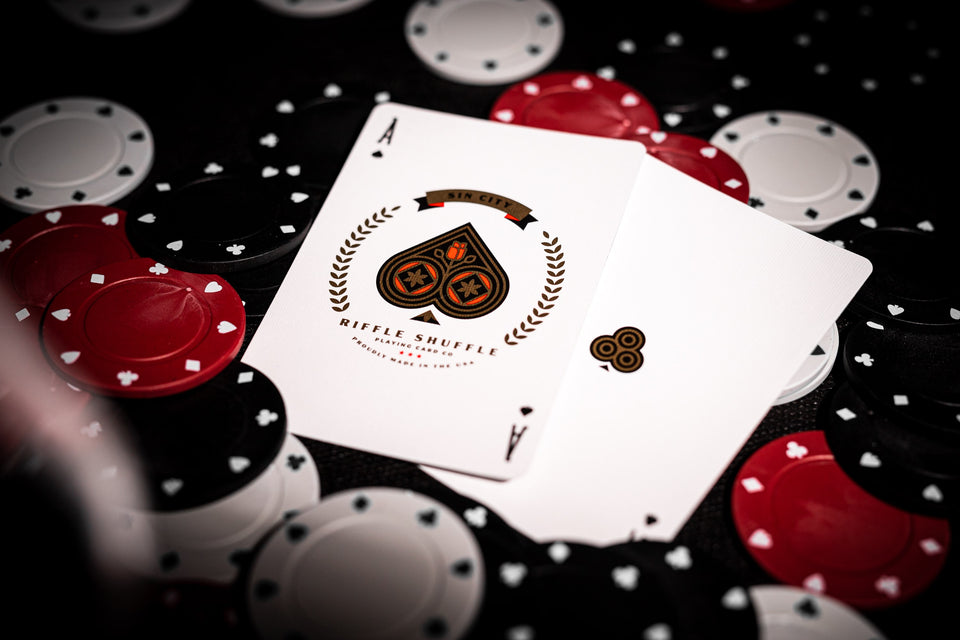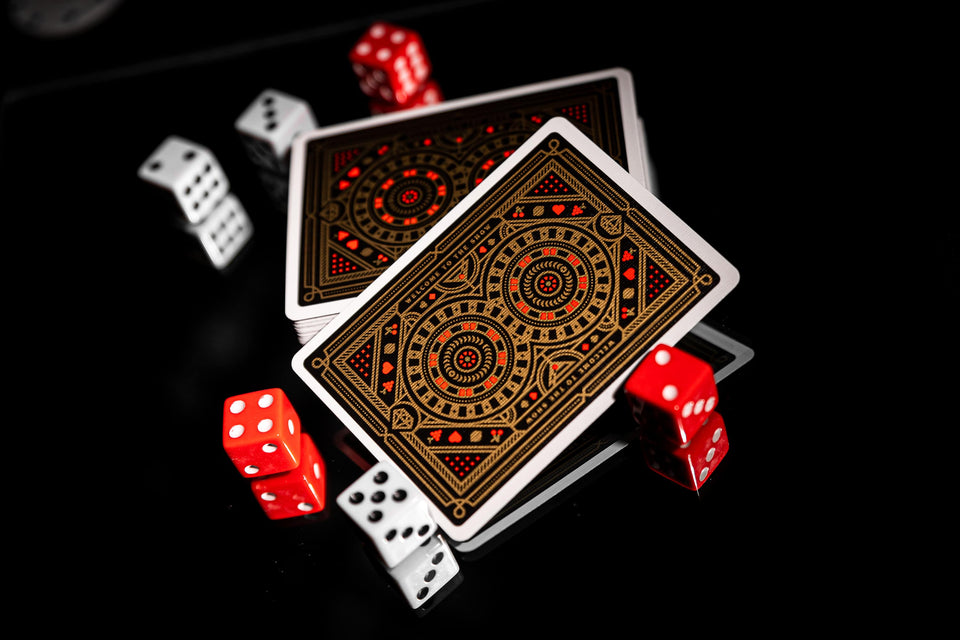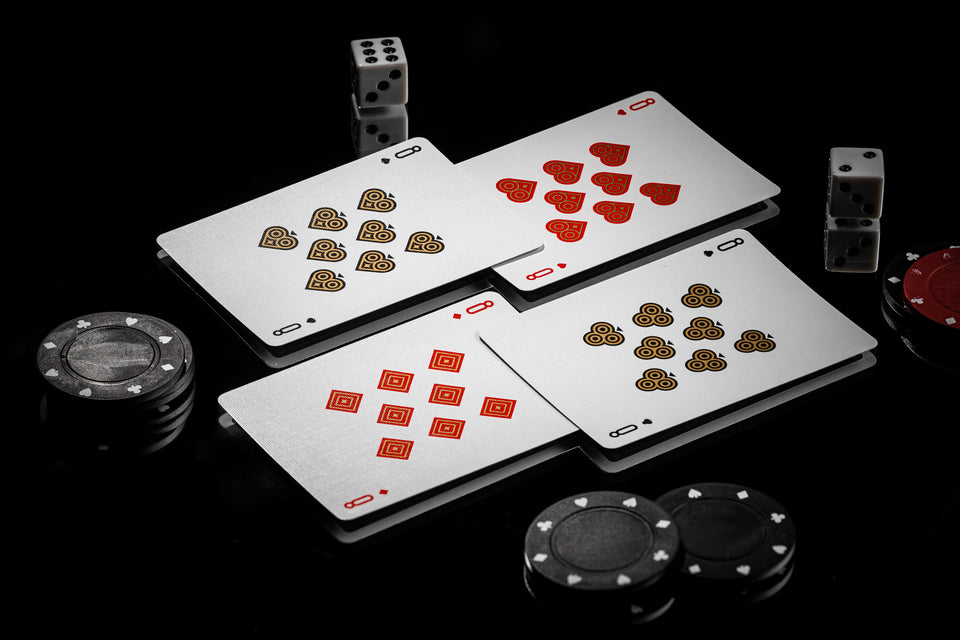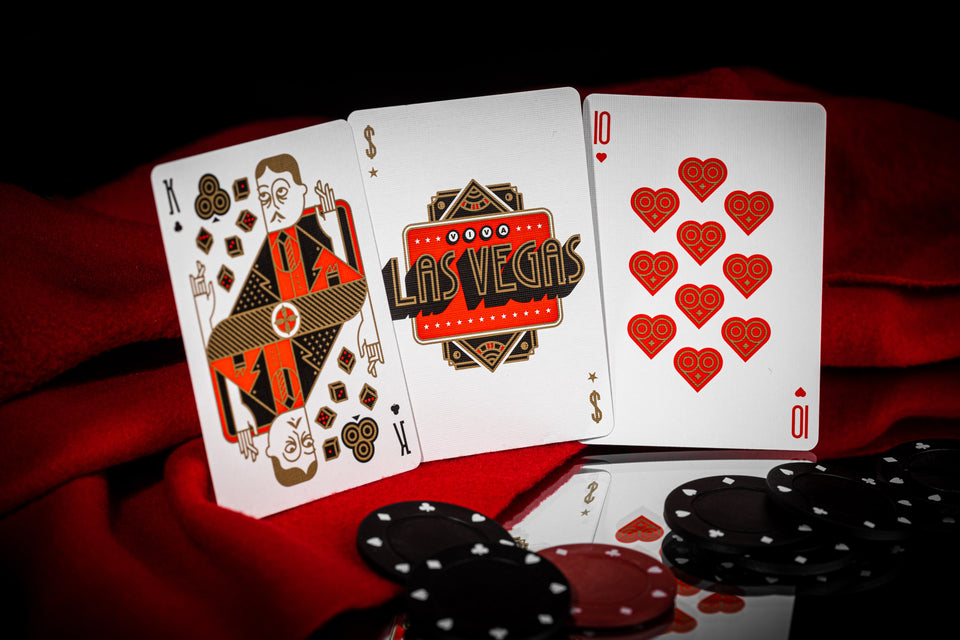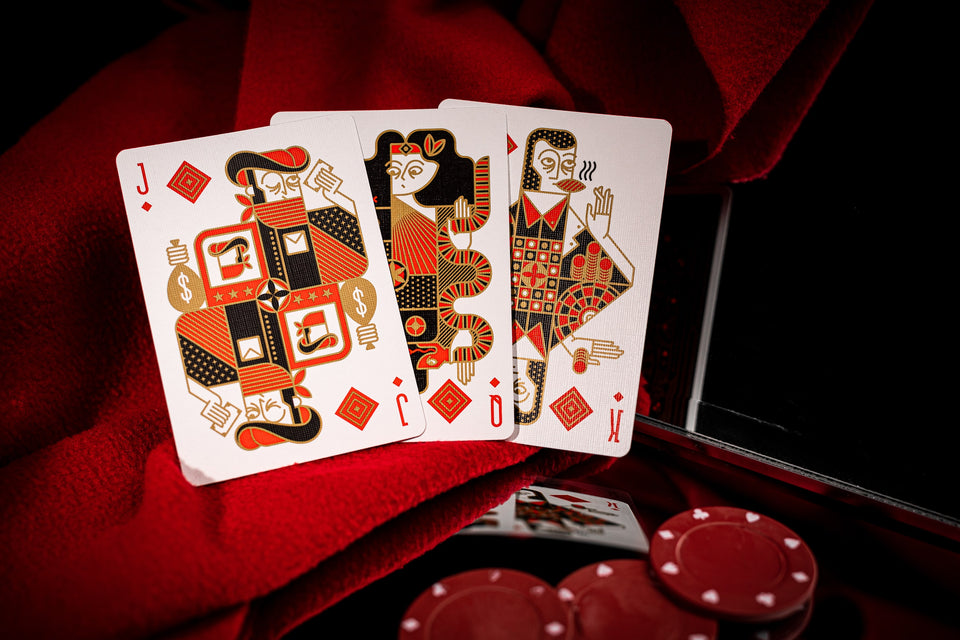 Sin City
by Riffle Shuffle Playing Card Co
Welcome one, welcome all. To the city that never sleeps, the city of thousands of lights and millions of fates, the place of endless thrill and bottomless pockets, the fabulous Las Vegas. 

The atmosphere of the shiny city that comes alive by night is obvious right from the box. The premium black paper with a matte finish and hot-stamped gold and red foil patterns evoke a starry evening, the perfect time to head out into the streets, and let yourself get lost in the whirlwind of bars and casinos. 
So what are you waiting for? Open the golden gate to Sin City. Just be careful not to lose your head as the dice are rolled and the roulette wheel starts turning. 

Limited Edition of 2500 

Manufactured by USPCC on Bee Casino Stock

Premium matte finish paper with

 gold & red foil

Embossed Air-Cushion Finish

Sustainable forest paper