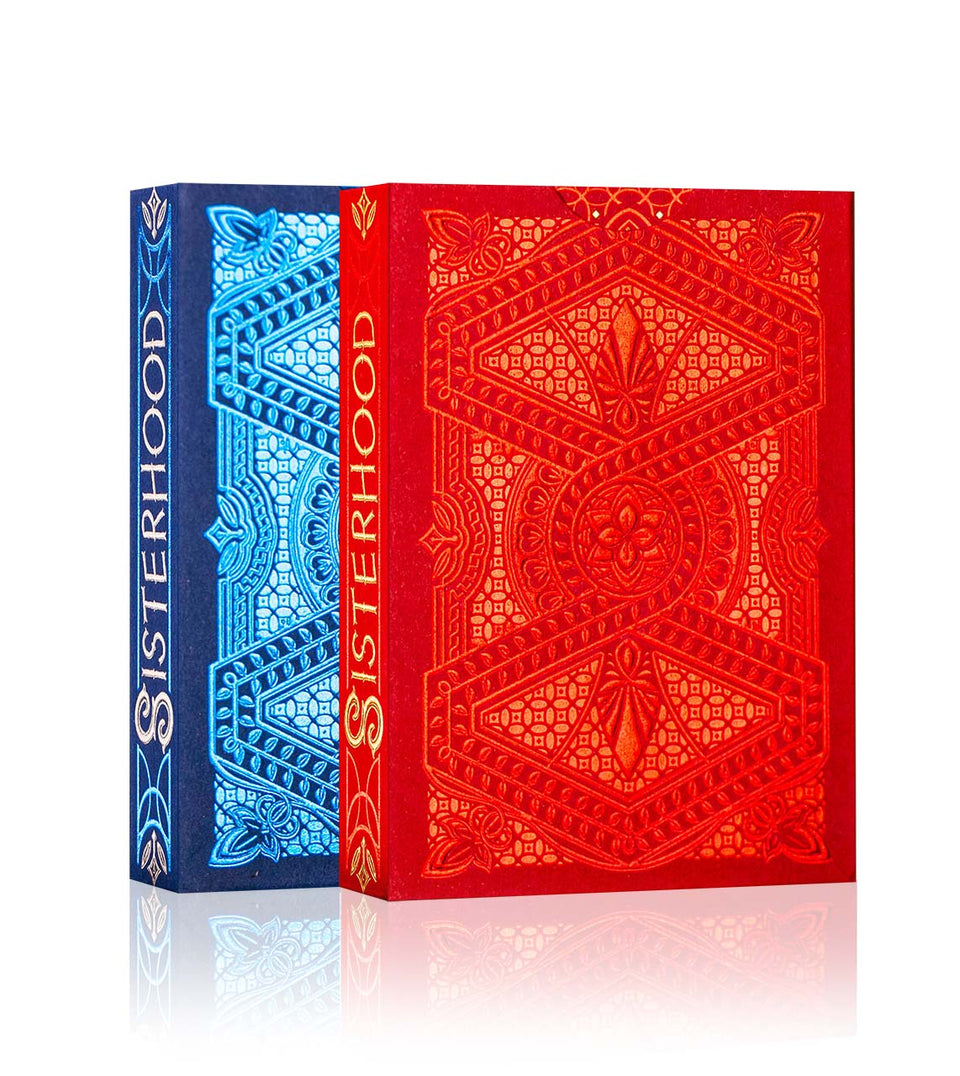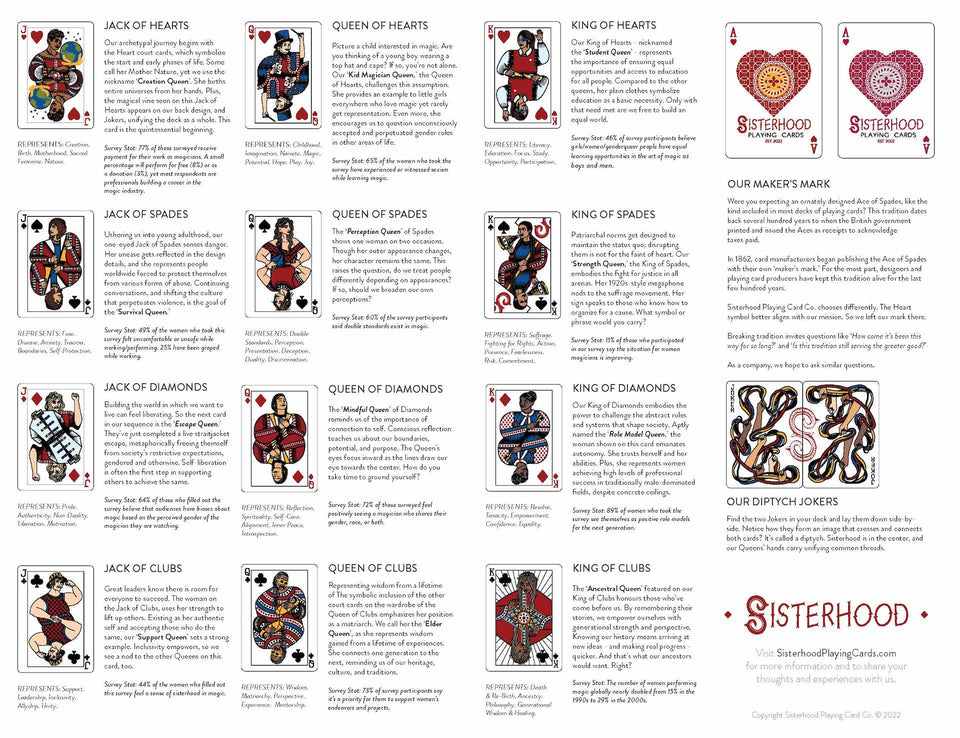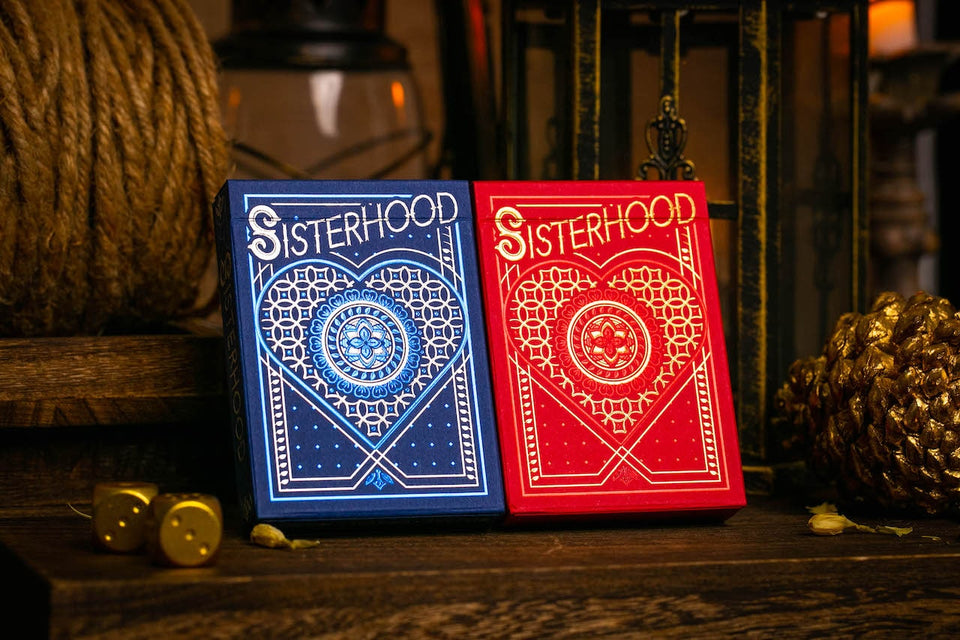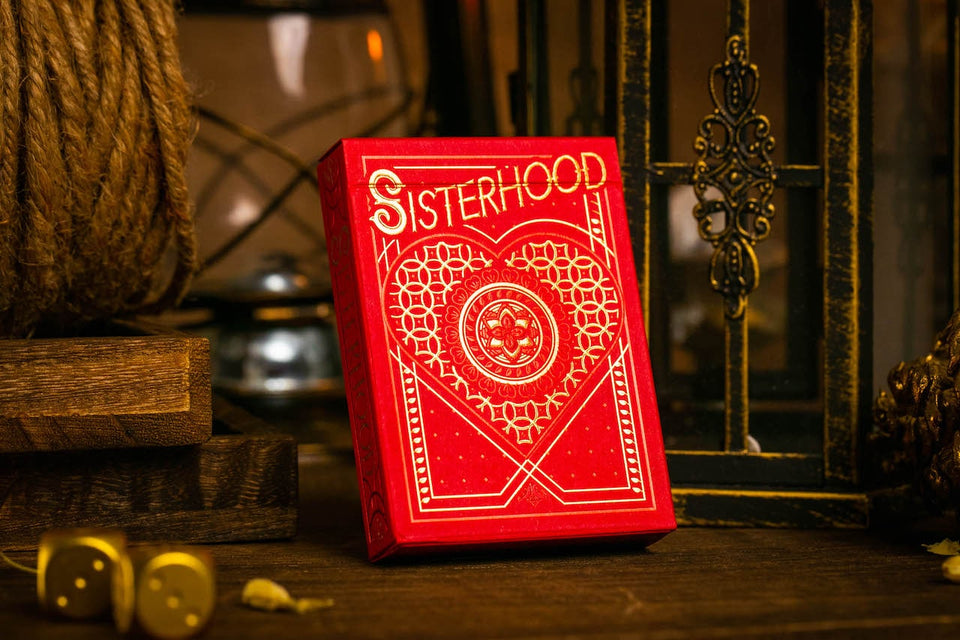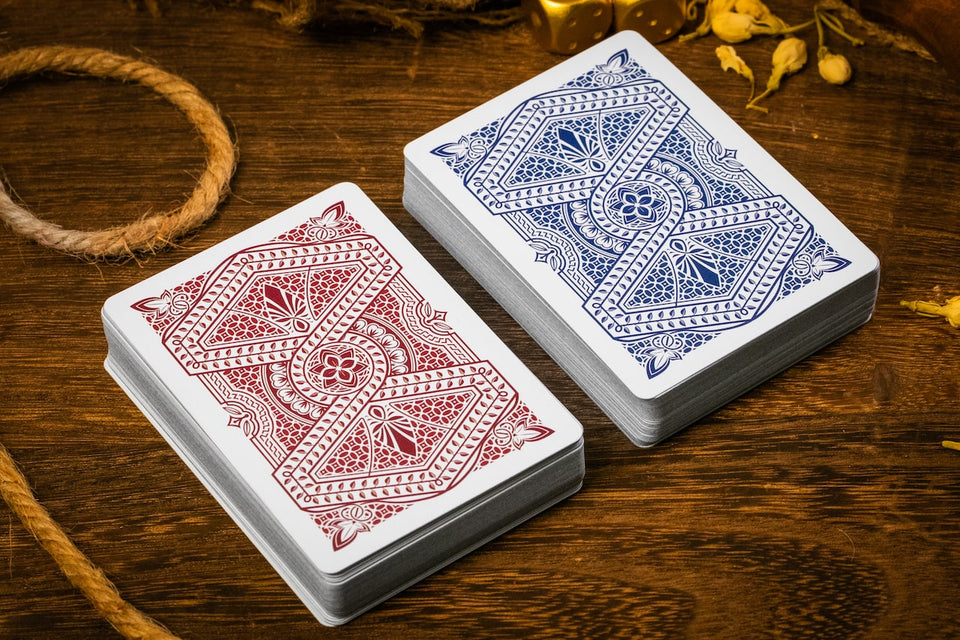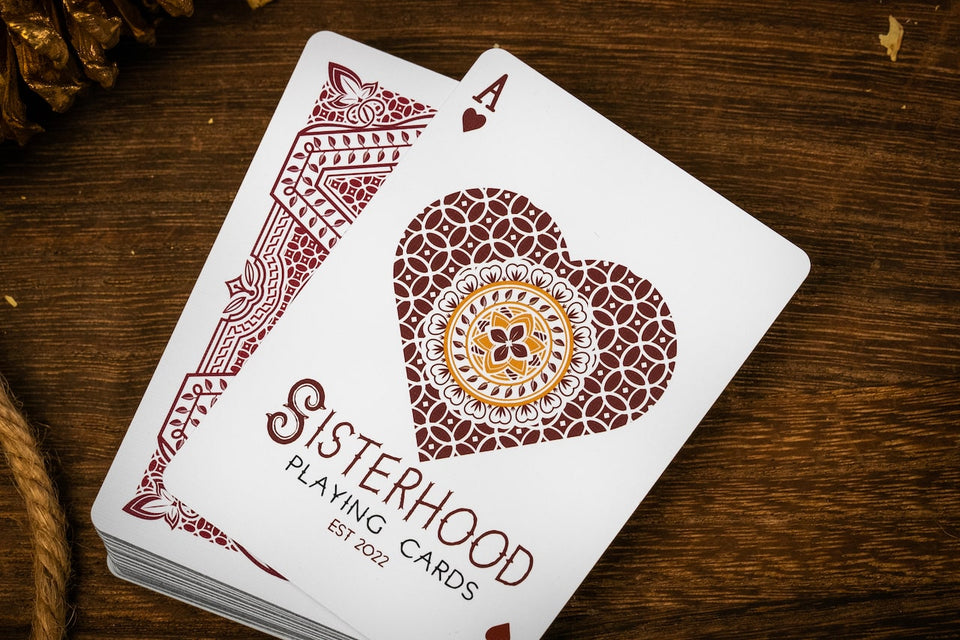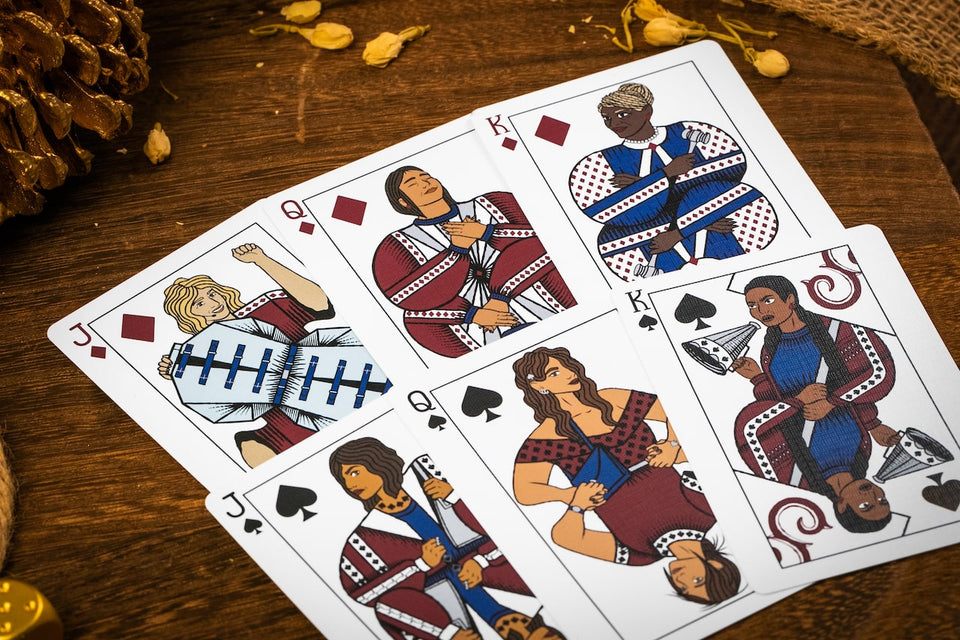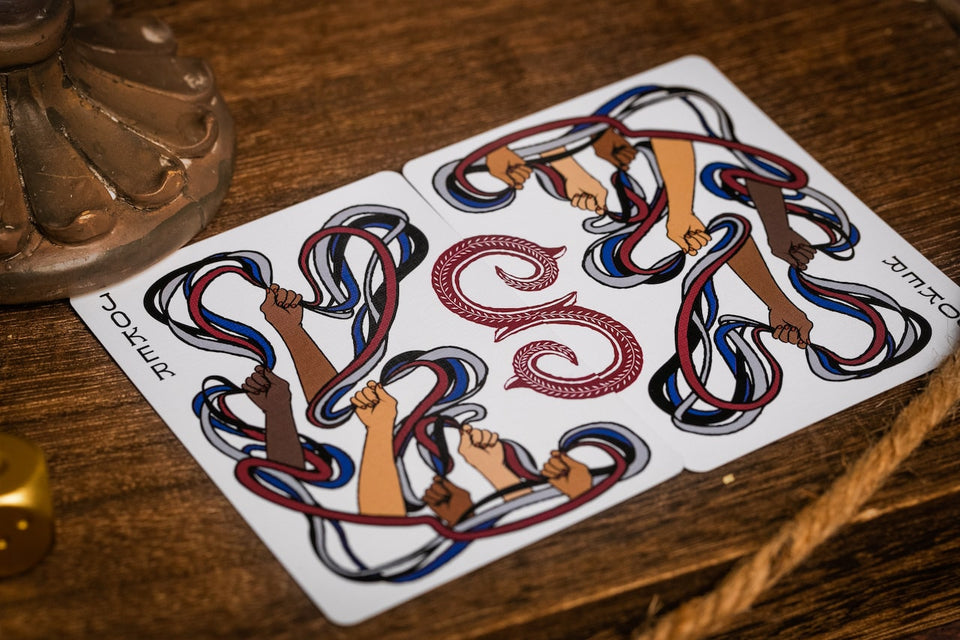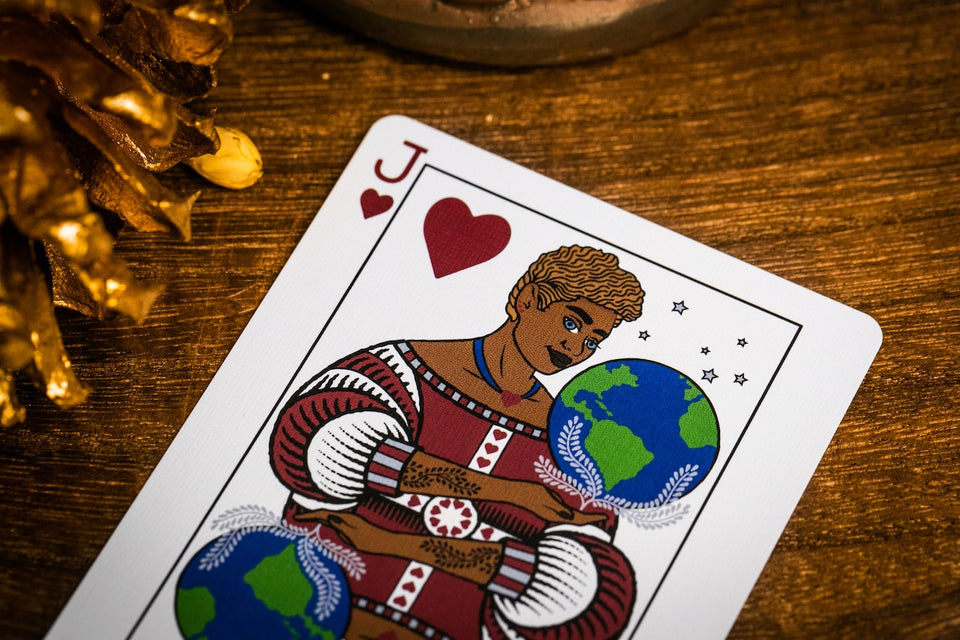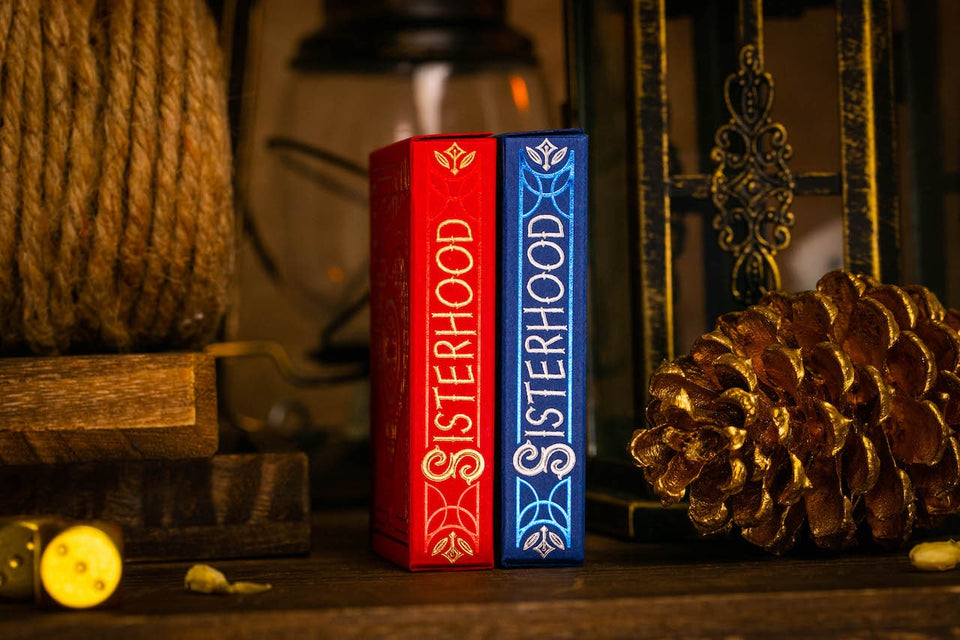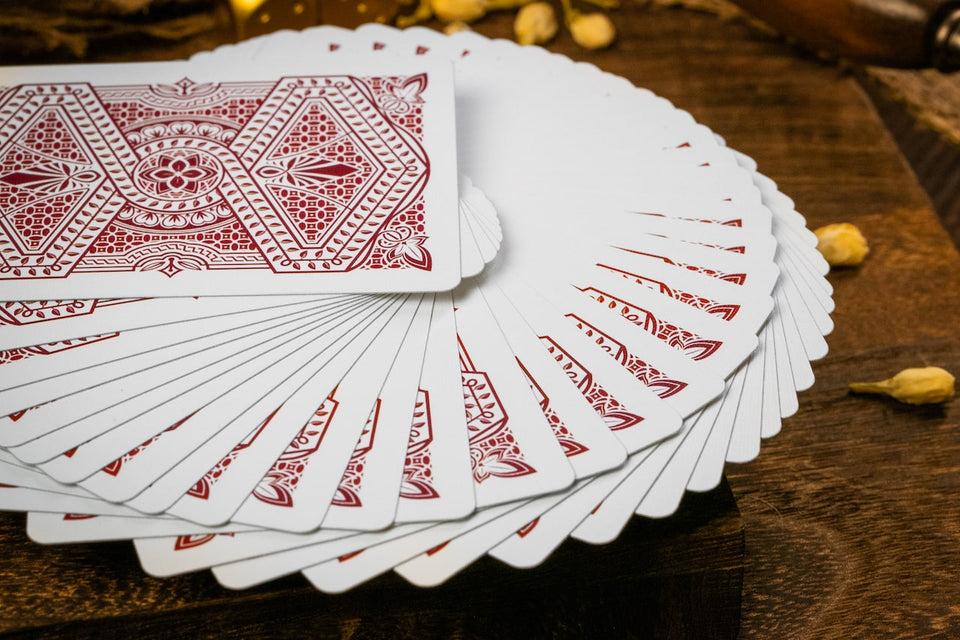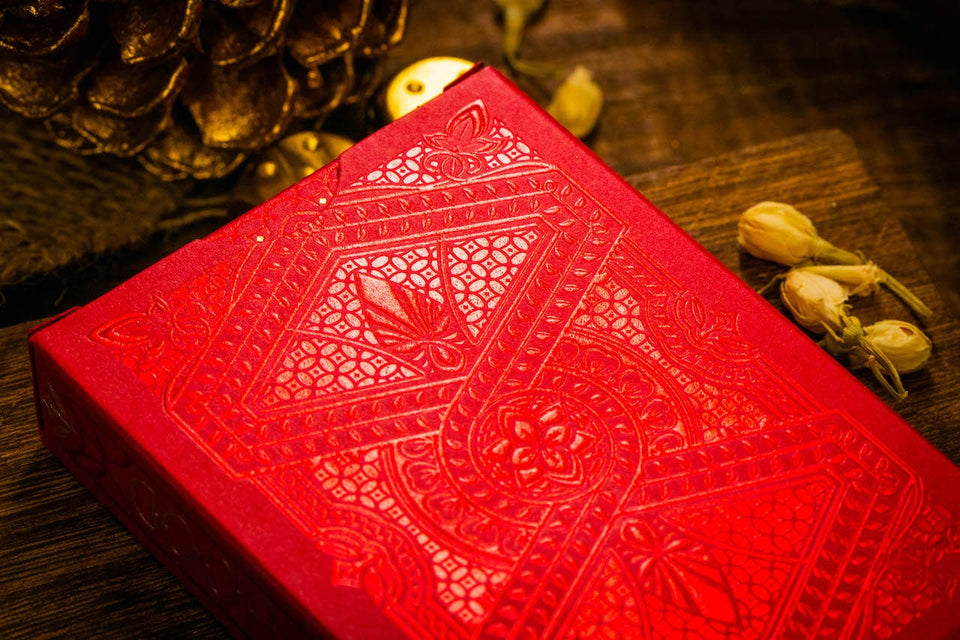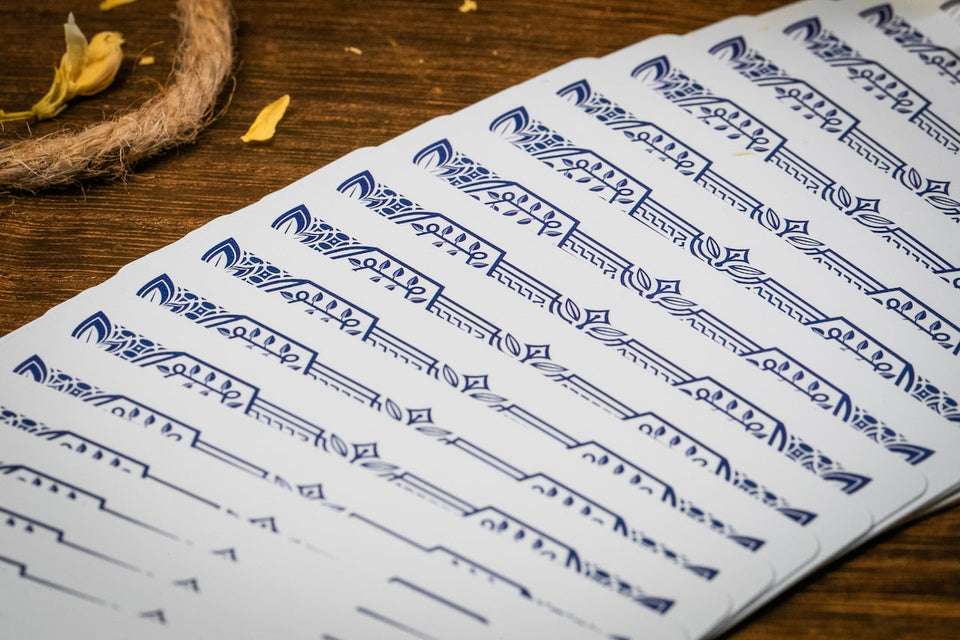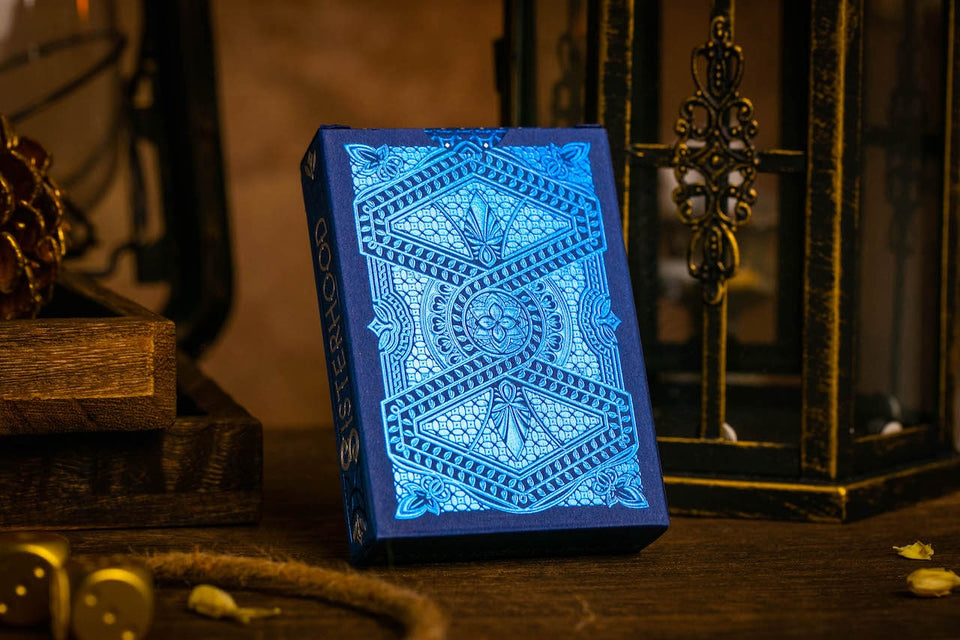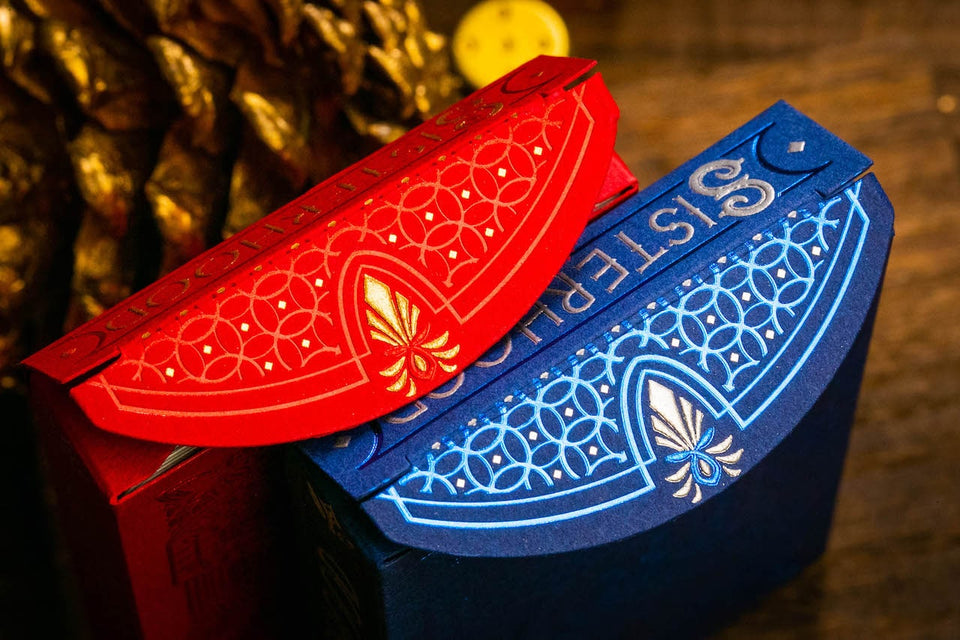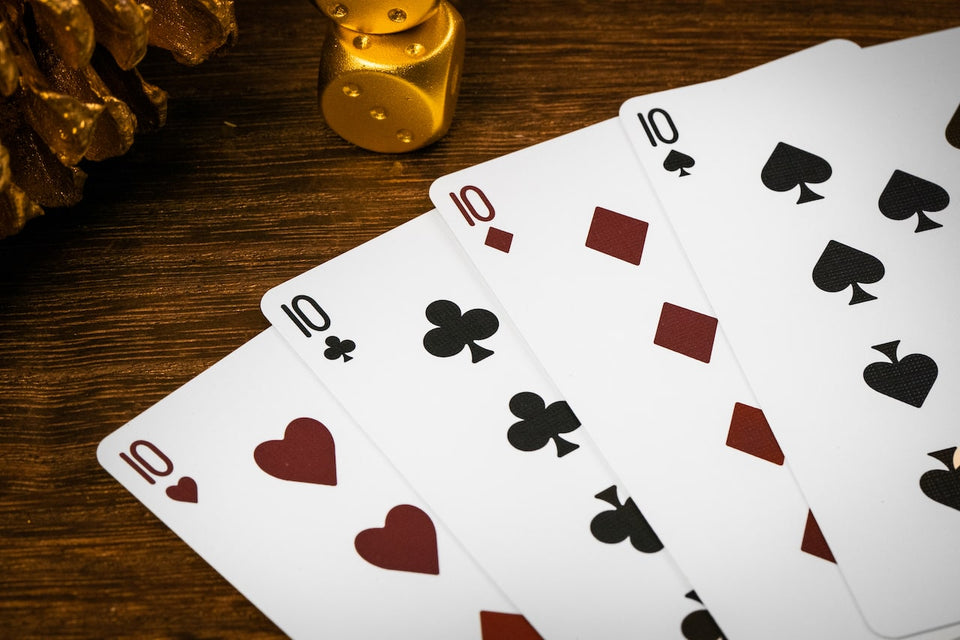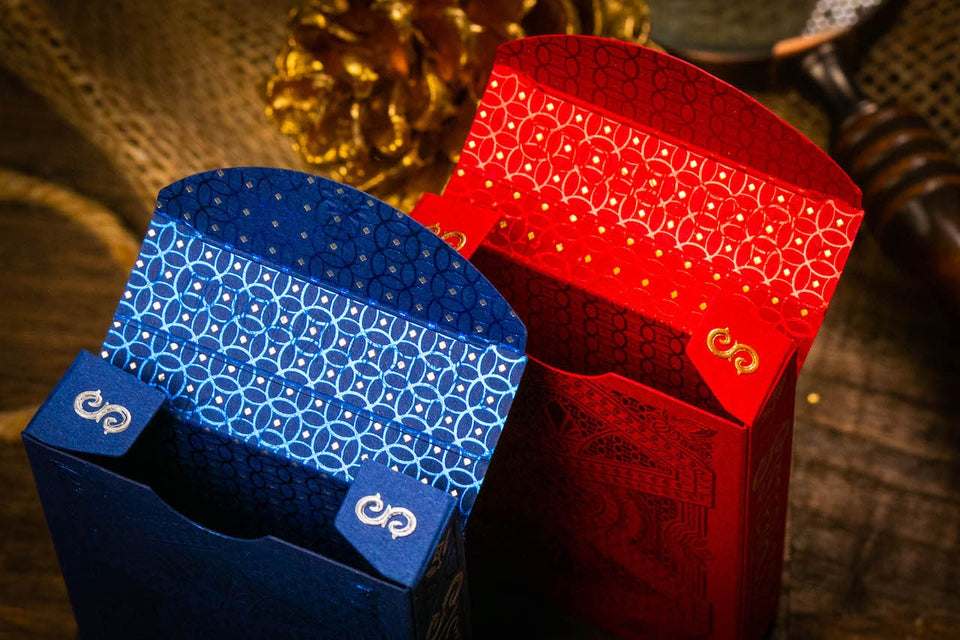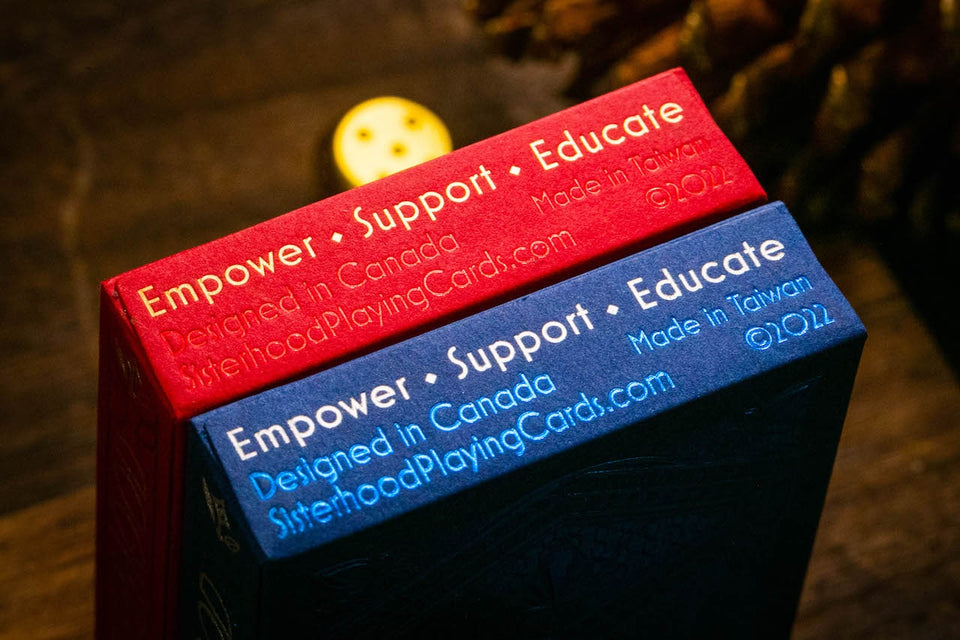 SISTERHOOD Playing Cards
by Sisterhood Playing Card Co.
*Shipping Now* Each deck comes with a printed Sisterhood guide, the 76-Page expanded digital guide, and a special Sisterhood sticker.
"Is it crazy to believe playing cards are a perfect vehicle to help effect positive change?"  - Christina G.
Created by magicians, the imagery on this fully custom deck depicts various universal experiences. Every court card prompts meaningful discussion, and the mesmerizing back design combines antique, vintage, and modern styles. Each SISTERHOOD Deck comes with an accompanying printed guide that aids in building a foundation of knowledge about the symbolism reflected in the art choices.
Now, you can spark significant shifts in the consciousness of others. Representation like this has NEVER been seen on playing cards. Join the movement.
FEATURES:
Inspired by the results from the groundbreaking survey of 230 women magicians.

Twelve beautifully illustrated court cards bring awareness to complex issues.

Entirely functional for gameplay, magic, & cardistry.

Presented in two distinctive colorways: Red/Gold & Blue/Silver.

Two custom Jokers unite to form a unique Sisterhood diptych.

Printed on German luxury finished premium paper for a wonderful experience.

Tuck Boxes: elegantly hot-foiled, embossed, & printed on both sides.

Foiled SISTERHOOD Deck seals.

Printed Sisterhood Guide including powerful statistics from the groundbreaking survey, shipped with every deck.

Receive an Expanded Sisterhood Guide PDF with even more info.

Makes for a beautiful, unique, empowering gift.

Manufactured in Taiwan.