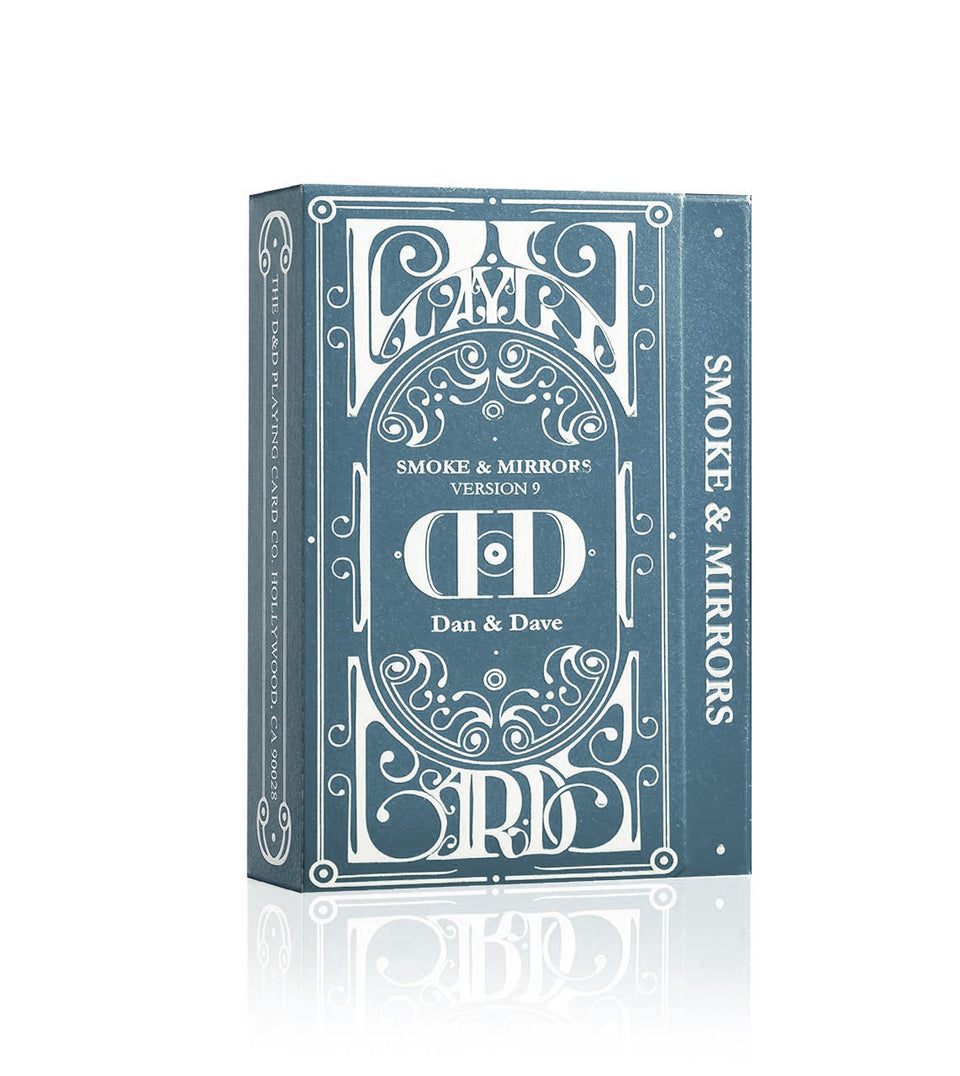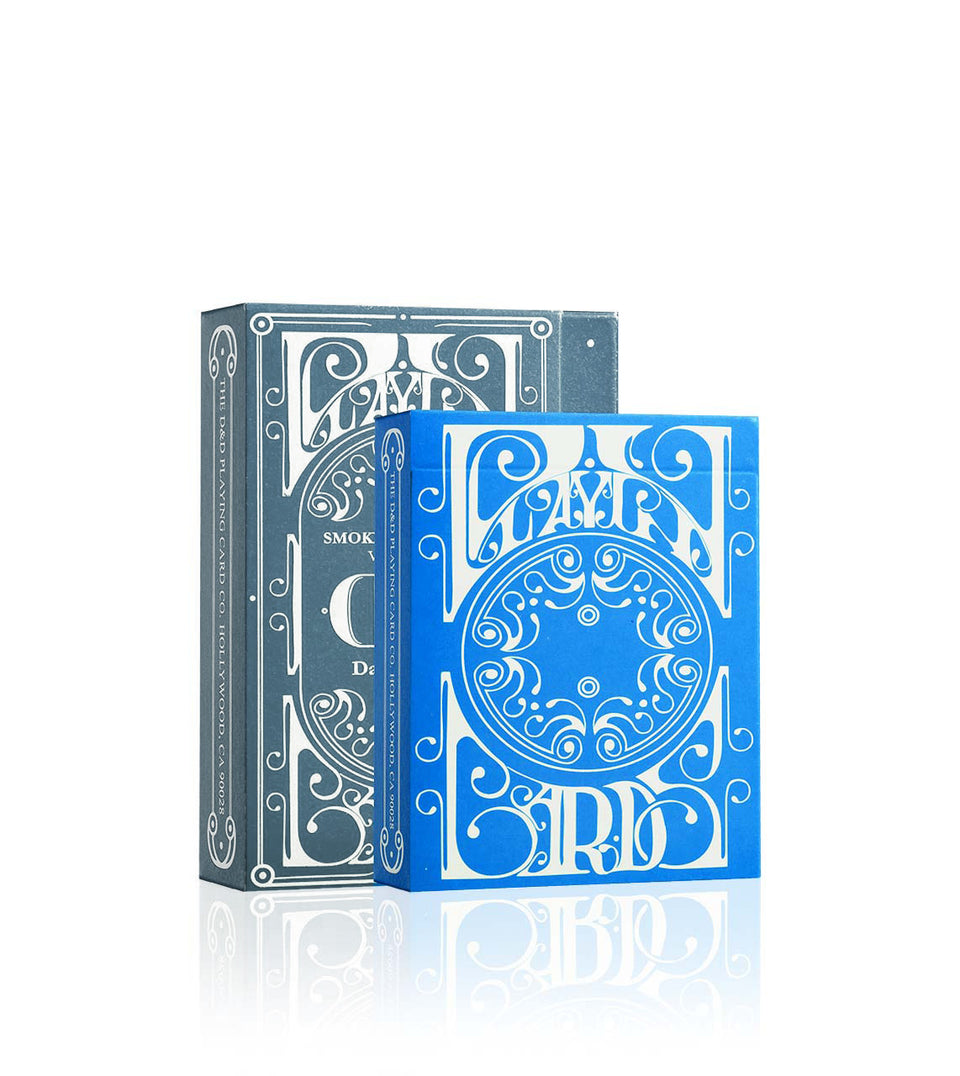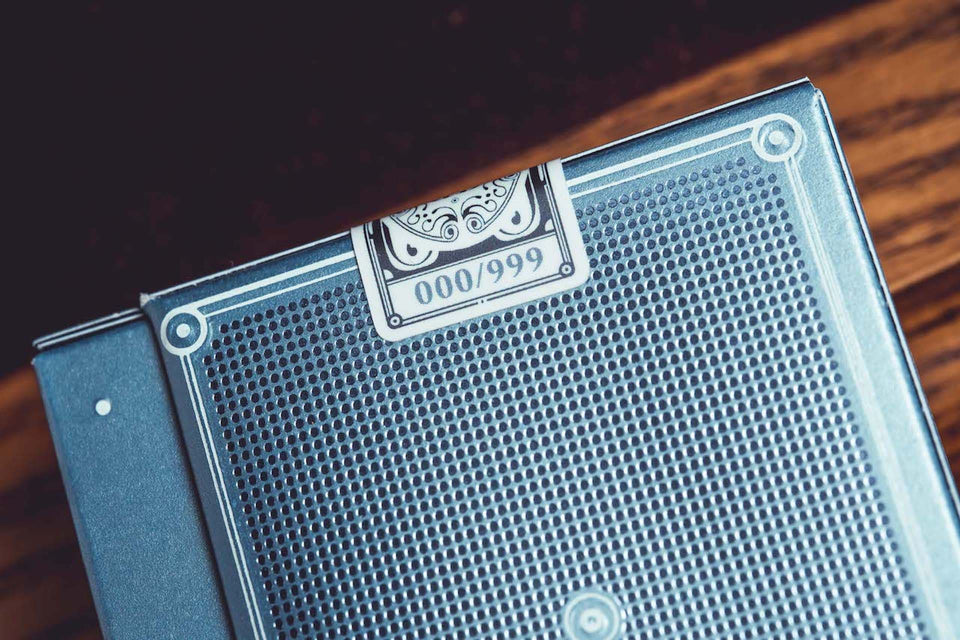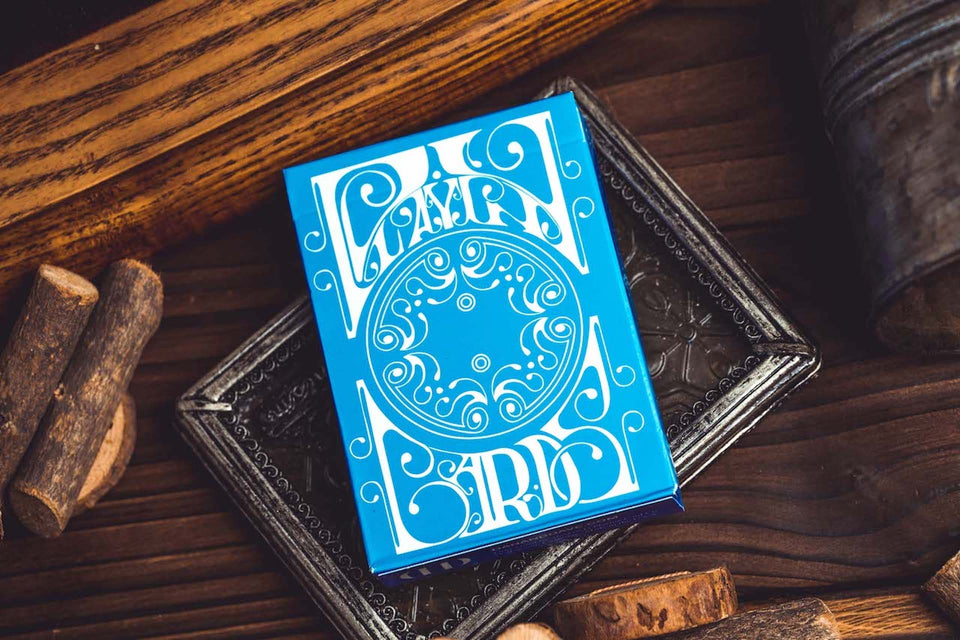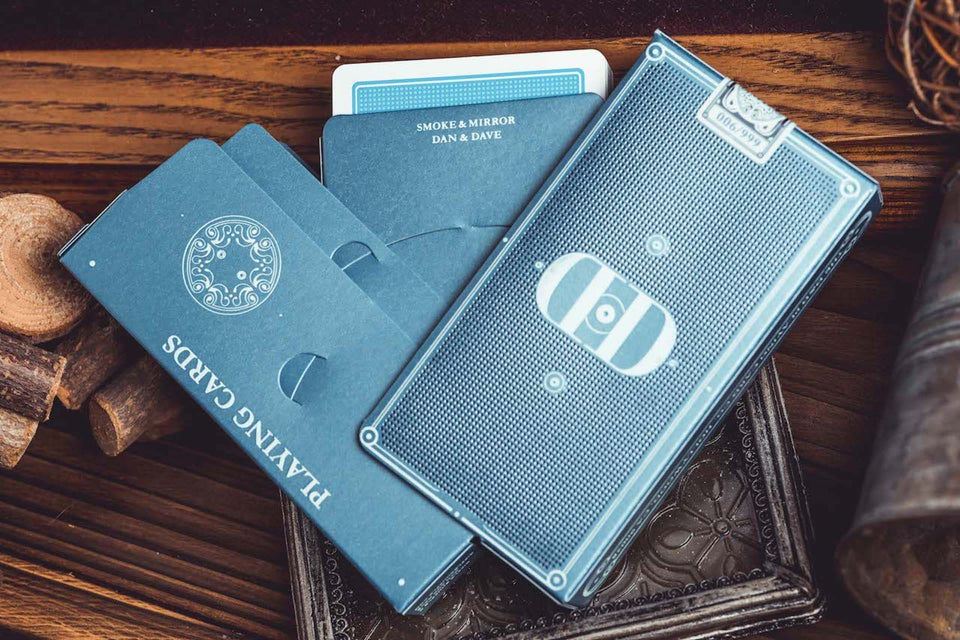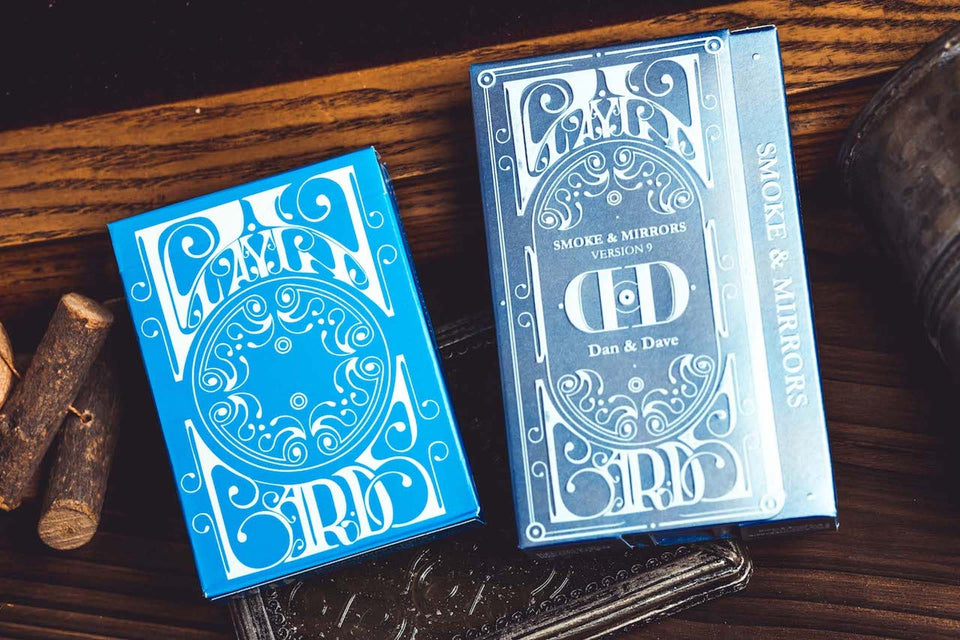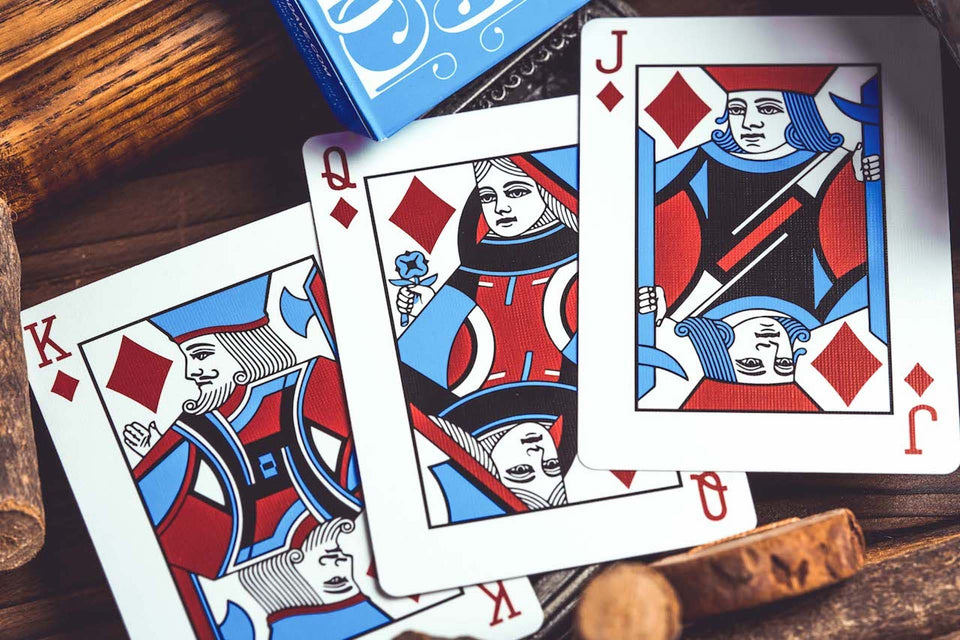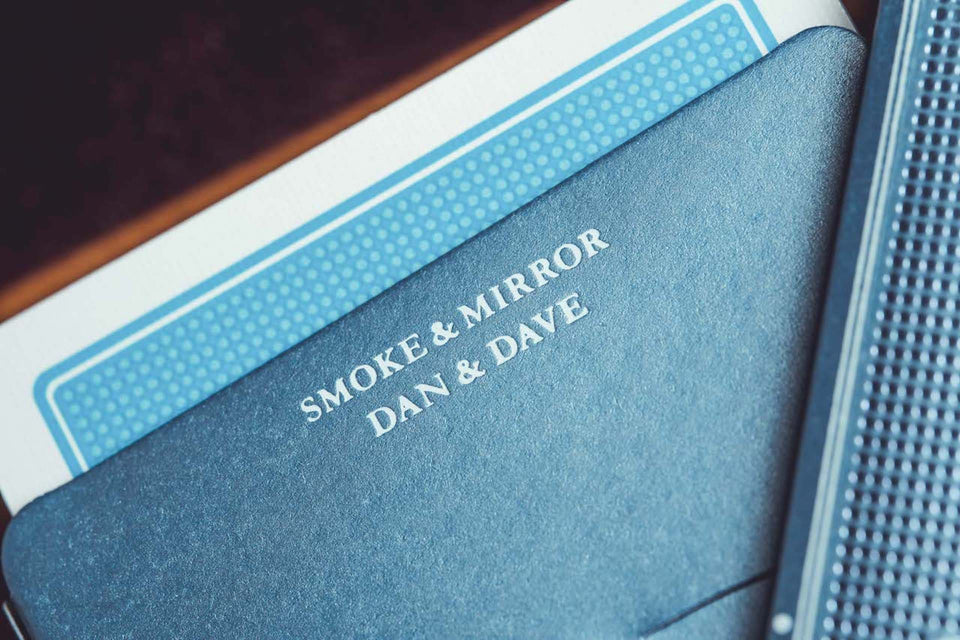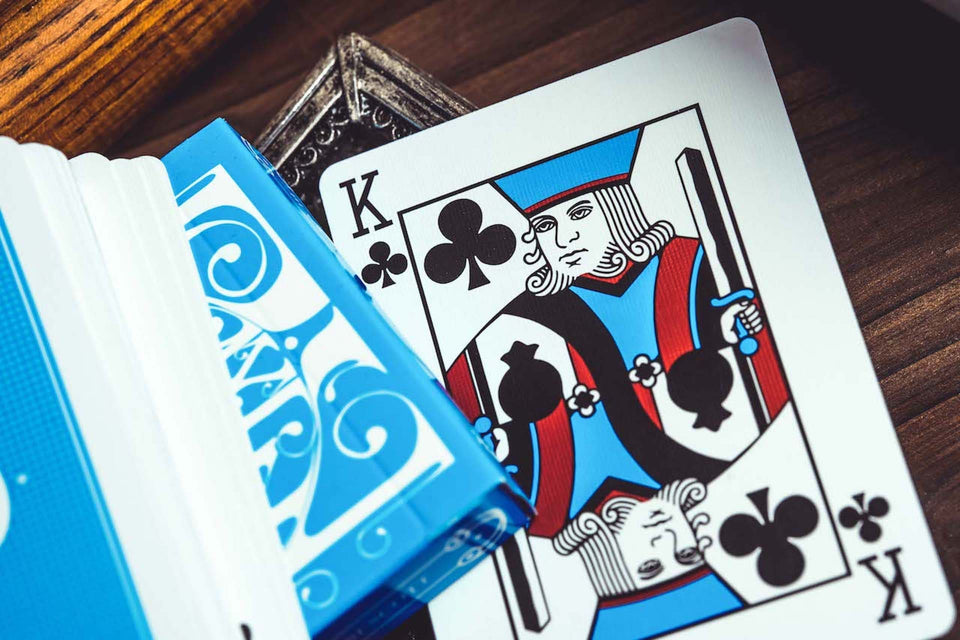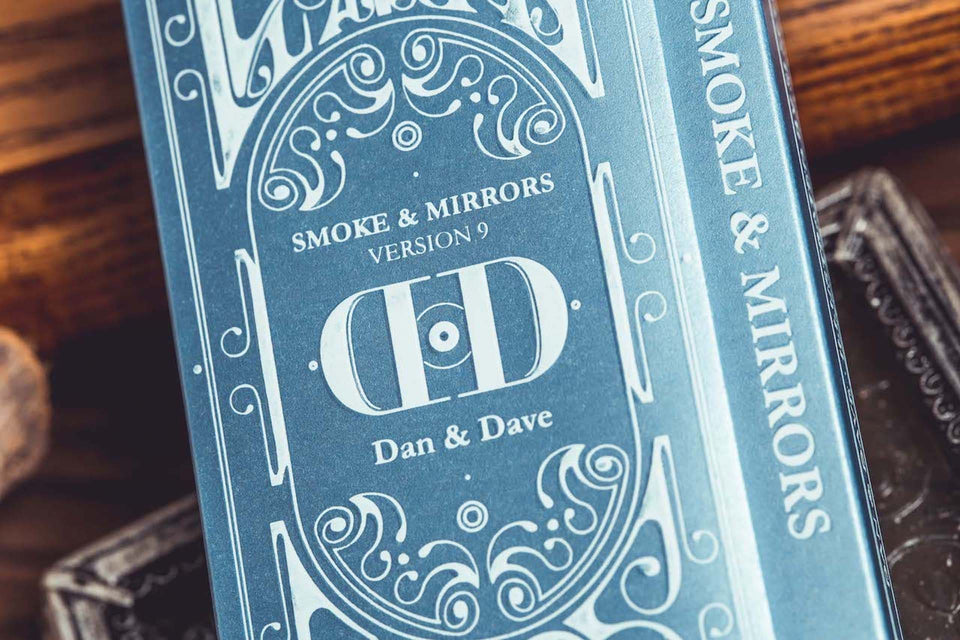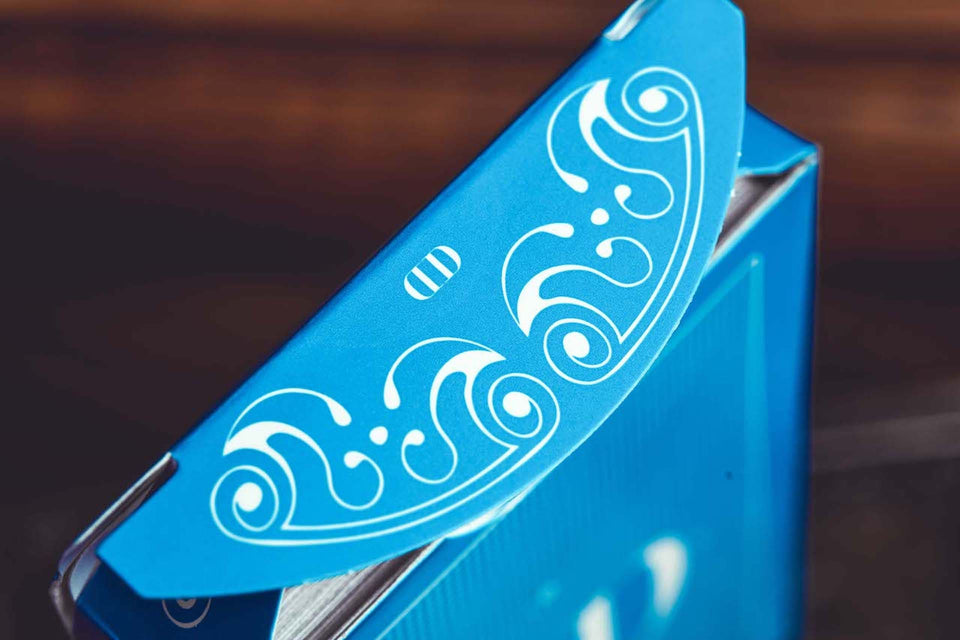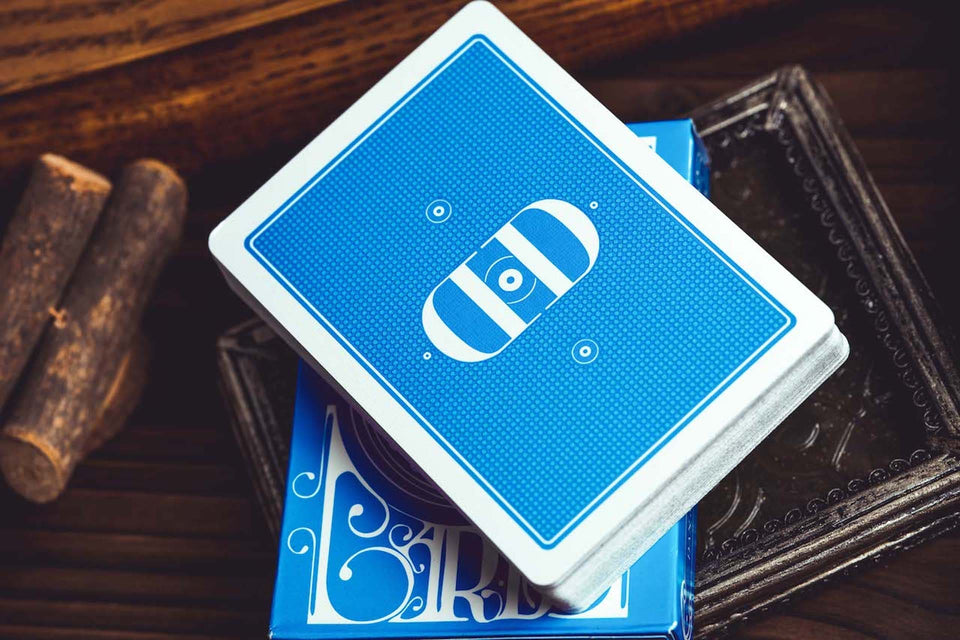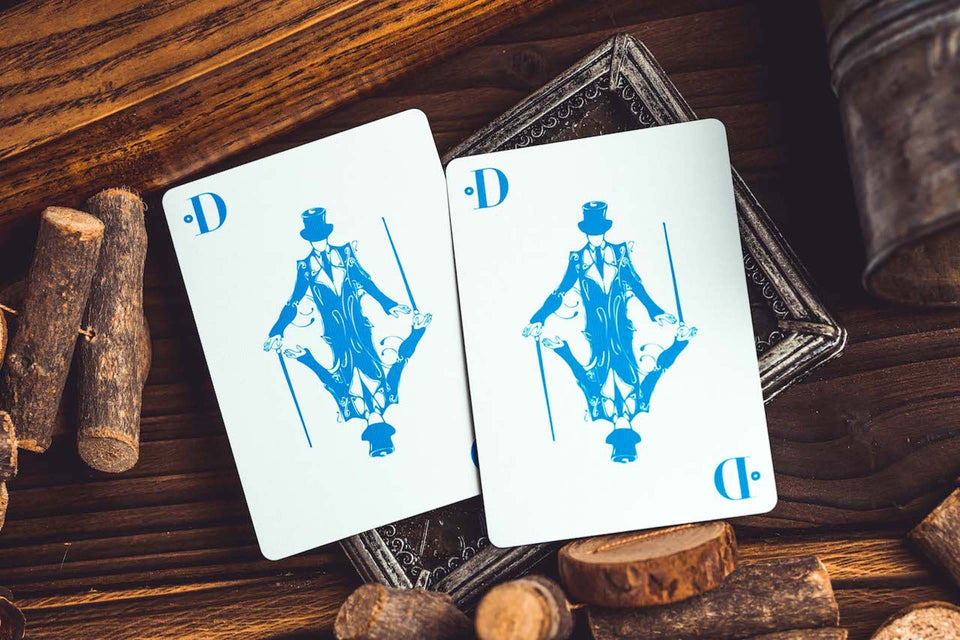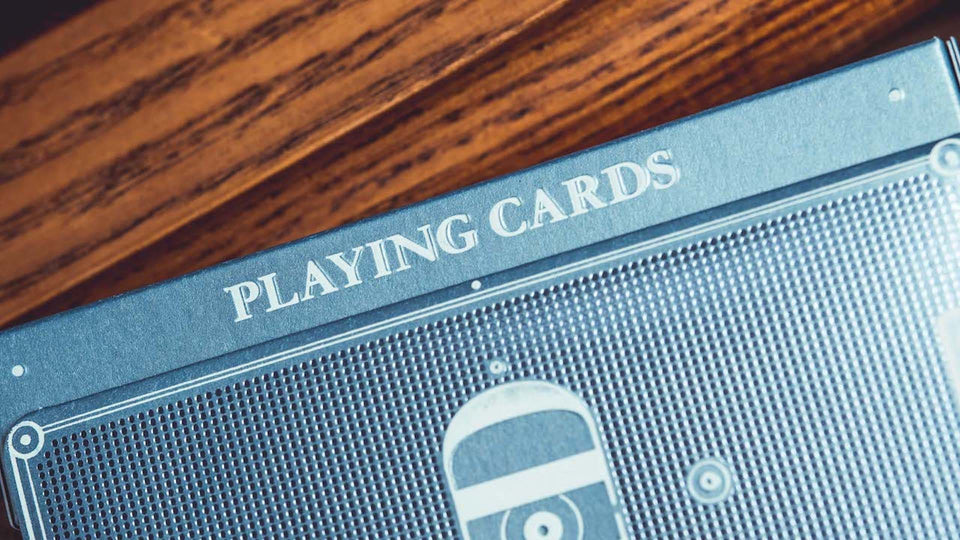 Smoke & Mirrors V9 - Blue
by Riffle Shuffle Playing Card Co
*Please be Aware* The Deluxe Edition is currently available at a discounted price. This reduction is due to slight wear-off in the white foiling of the Deluxe Tuck Case, which occurred during transportation from the factory. When making a purchase of the Deluxe Edition, you are fully aware of the aforementioned imperfections. By proceeding with your purchase, you demonstrate your acceptance of these slight flaws.
We sincerely apologize for any inconvenience caused and assure you that we are committed to providing the highest quality products.
Back in print for the first time in nearly 10 years. To celebrate, we're offering an extremely small batch of Smoke & Mirrors, now in its ninth edition. Version 9 is a throwback to Version 4 released in 2010 and features a similar back design, minimal court cards, custom jokers, and an intricate ace of spades, just like the originals.
Features:
Two Editions: Standard Edition and Deluxe Edition 
Produced by Dan and Dave. For the first time in 10 years, these are back in print
Inspired back design from the Smoke & Mirrors V4 Edition 
Deluxe Edition features: 

Limited to 999 Decks with a Foiled Number Seal
A unique tuck case with a one-of-a-kind structure consisting of a "fanning" opener
Blue Foiled accents on the back side of the tuck box

Logo & Signature that is hidden in plain sight and only revealed when the tuck is open 

Premium matte paper finish with an embossed tuck case
Printed by the United States Playing Card Company on thin stock developed by Dan & Dave