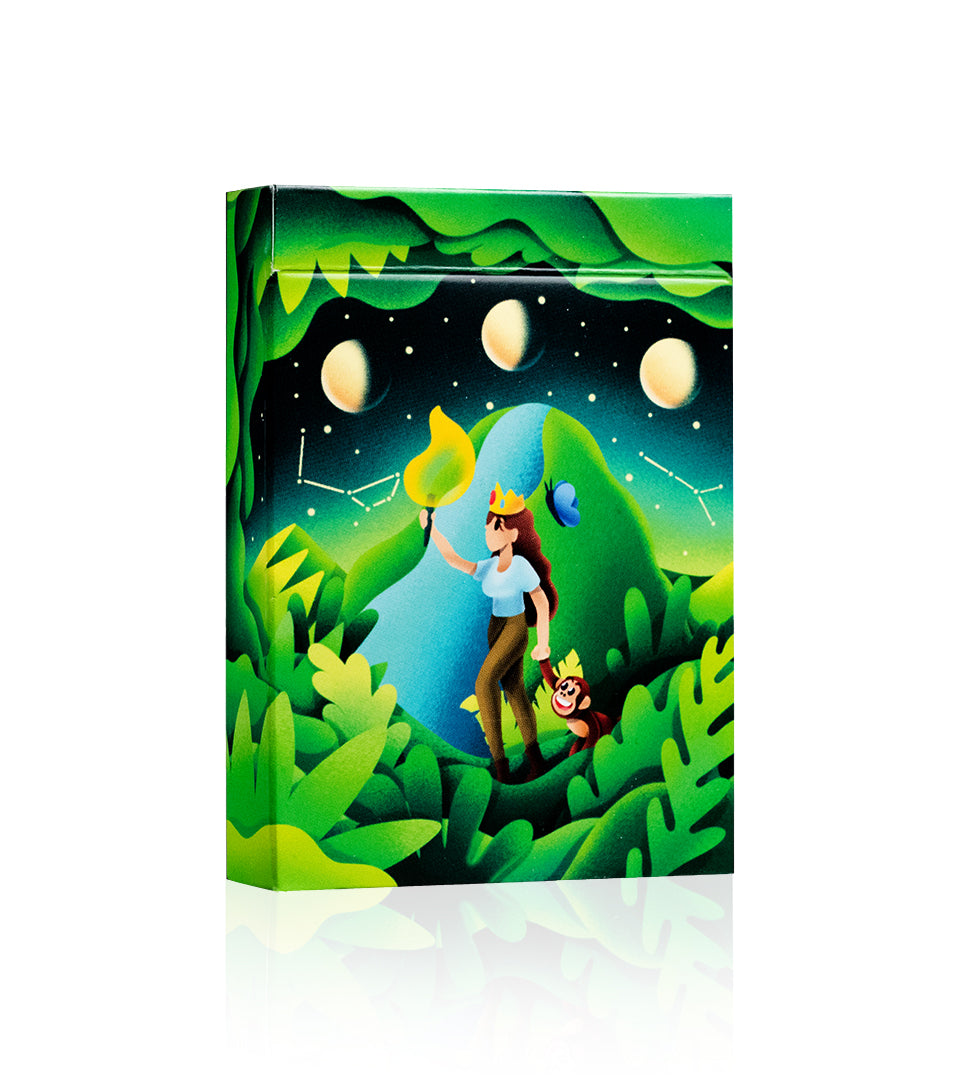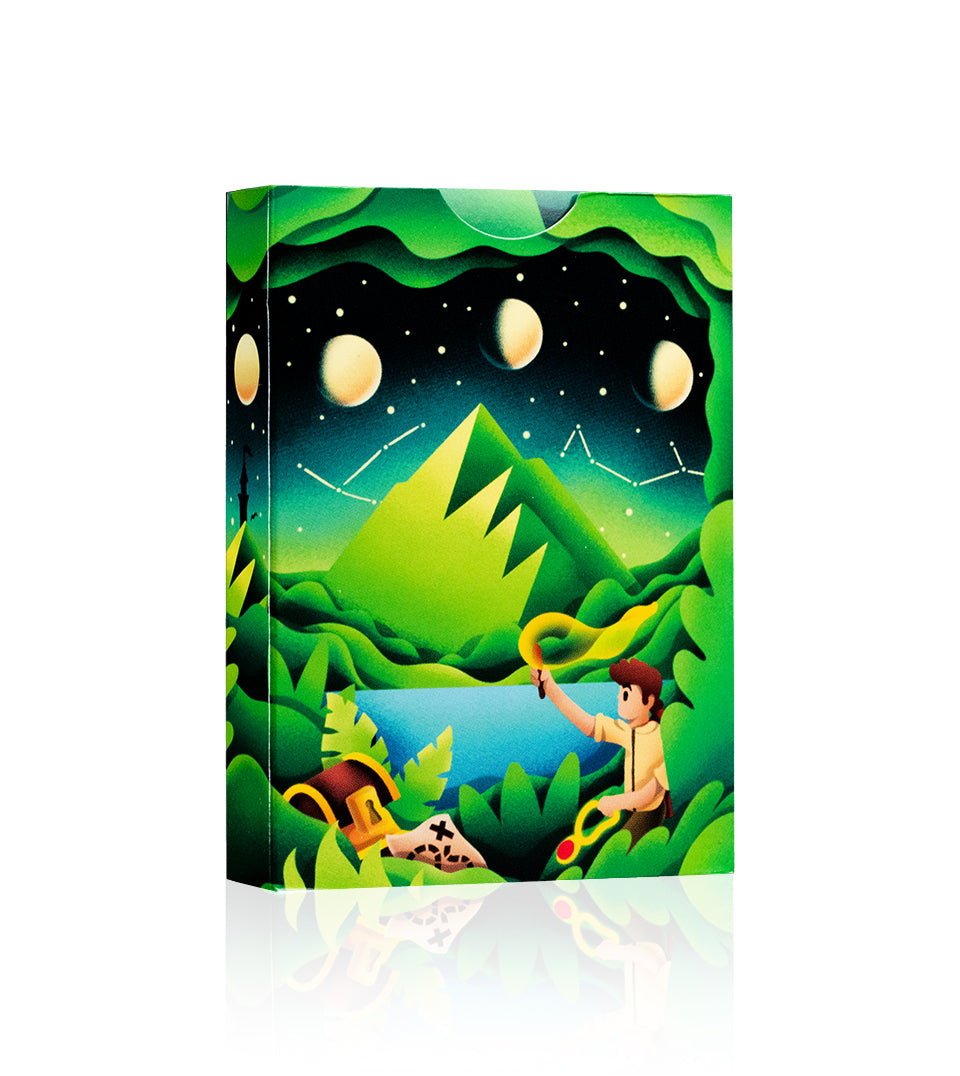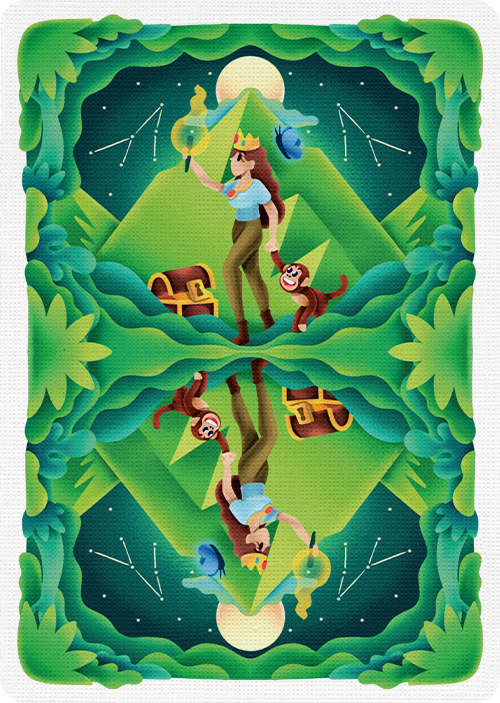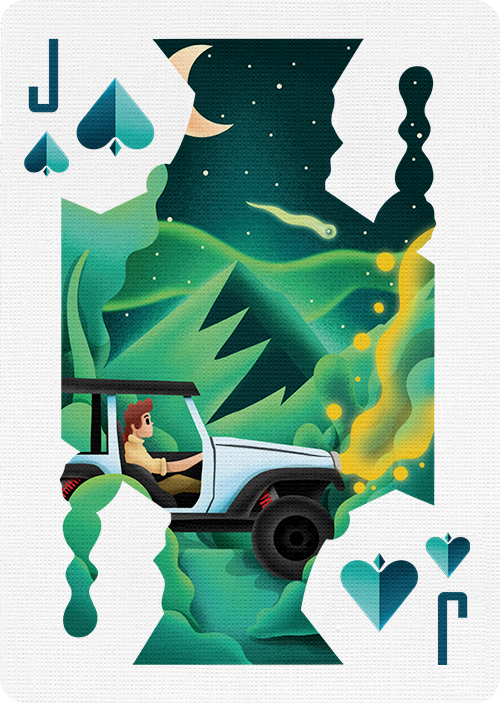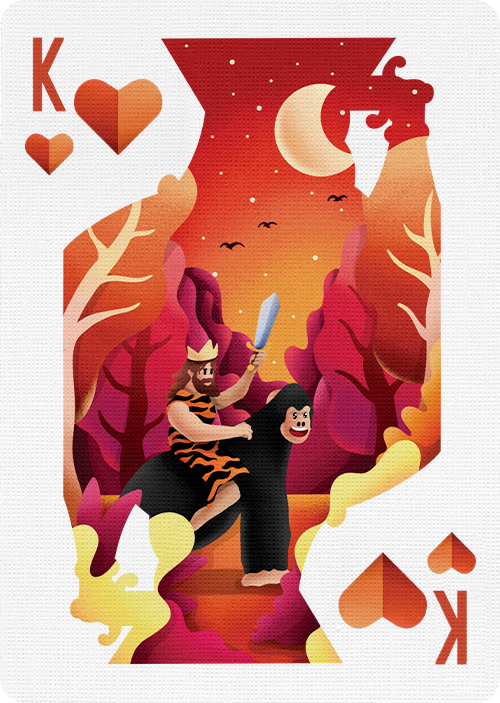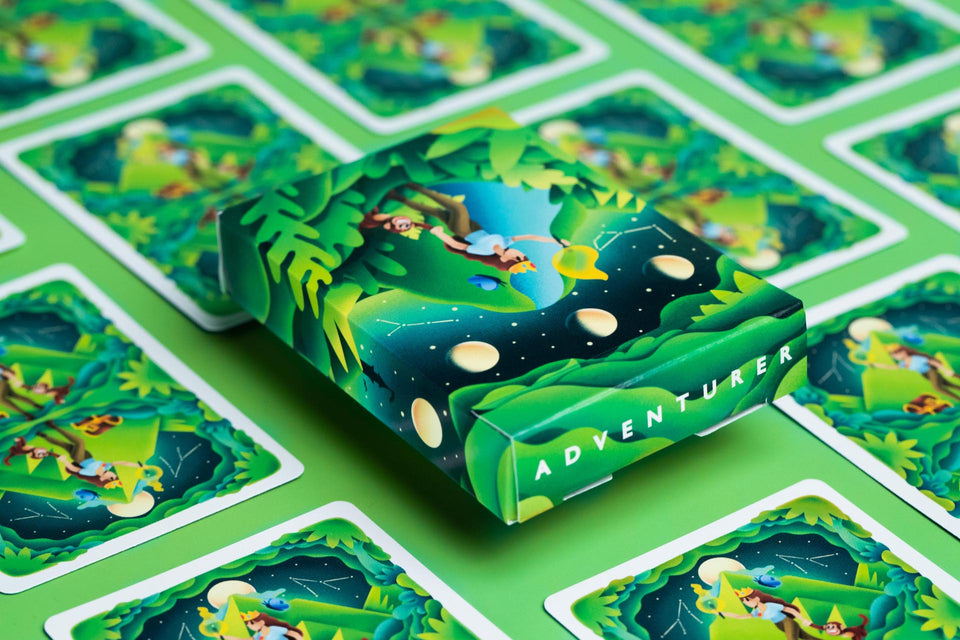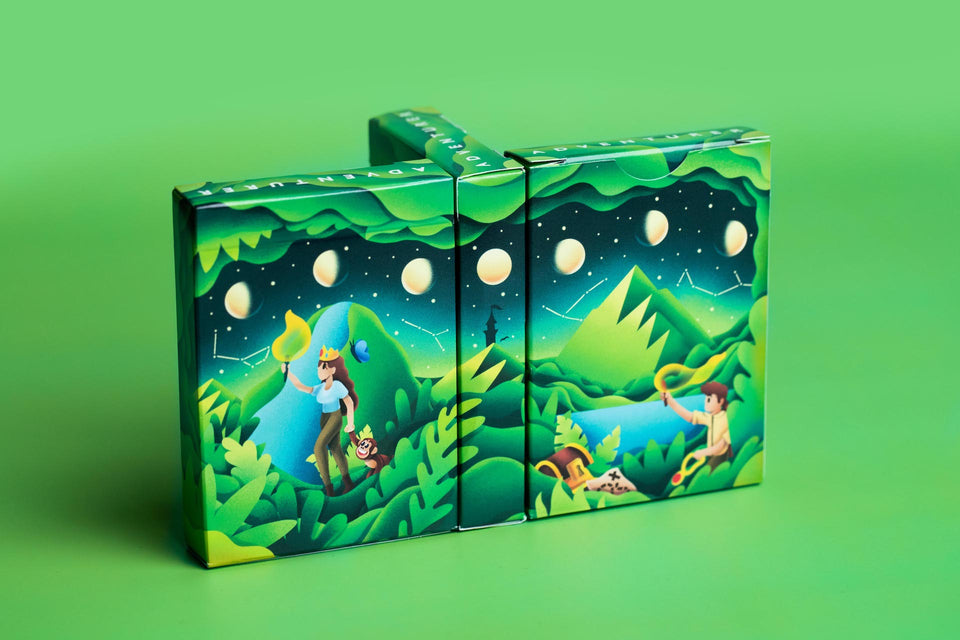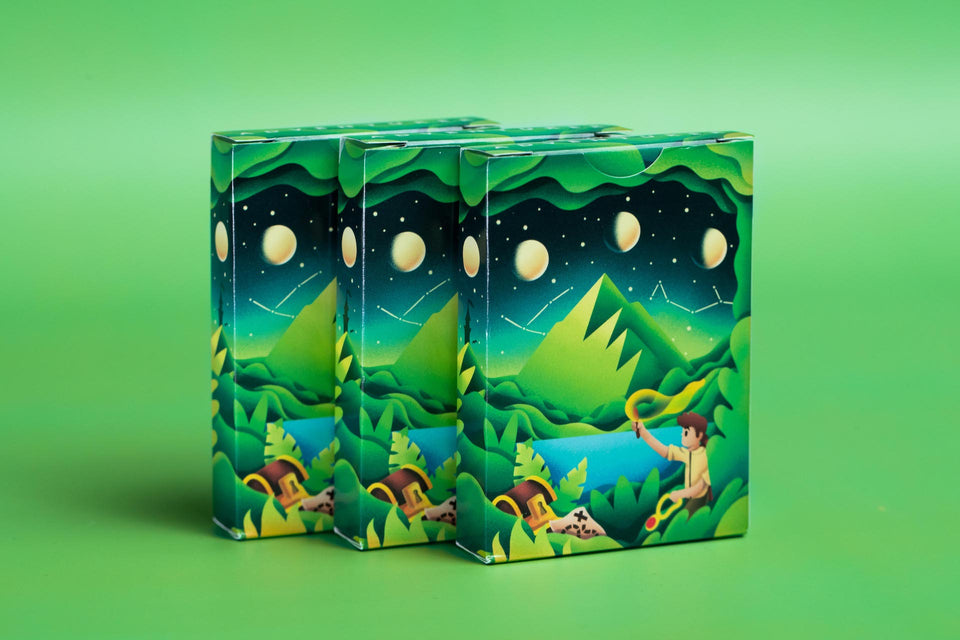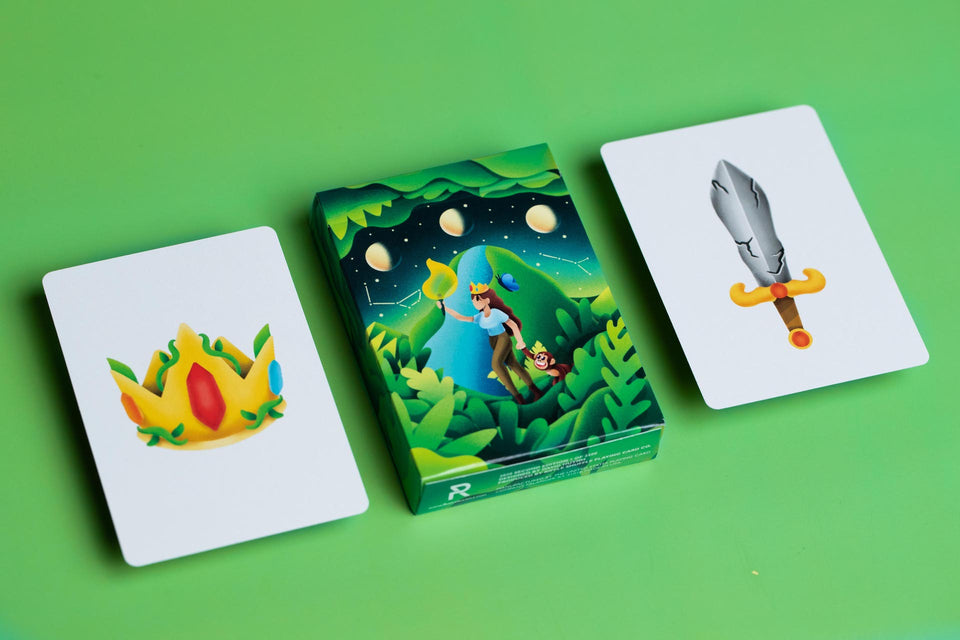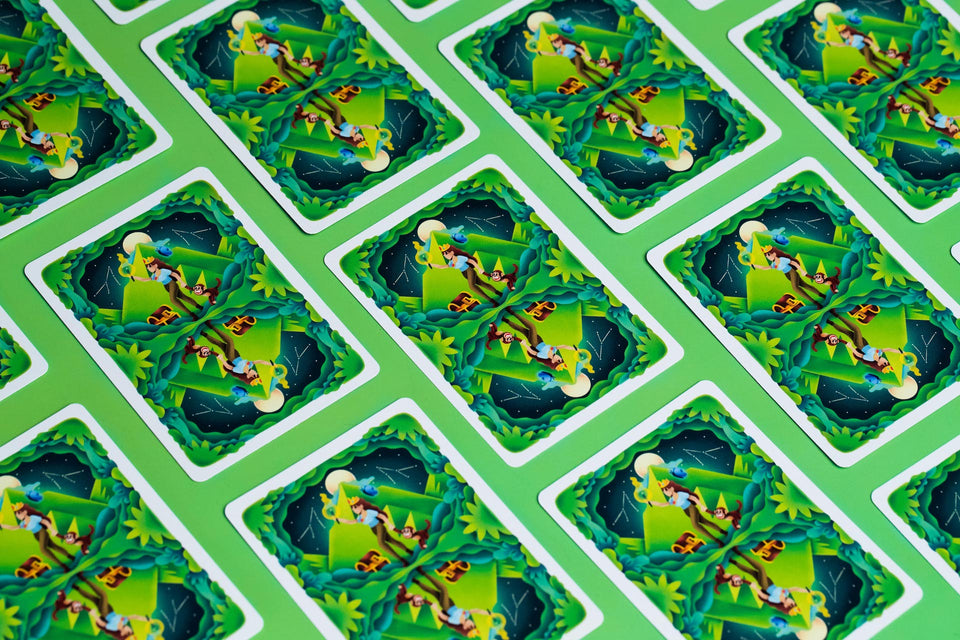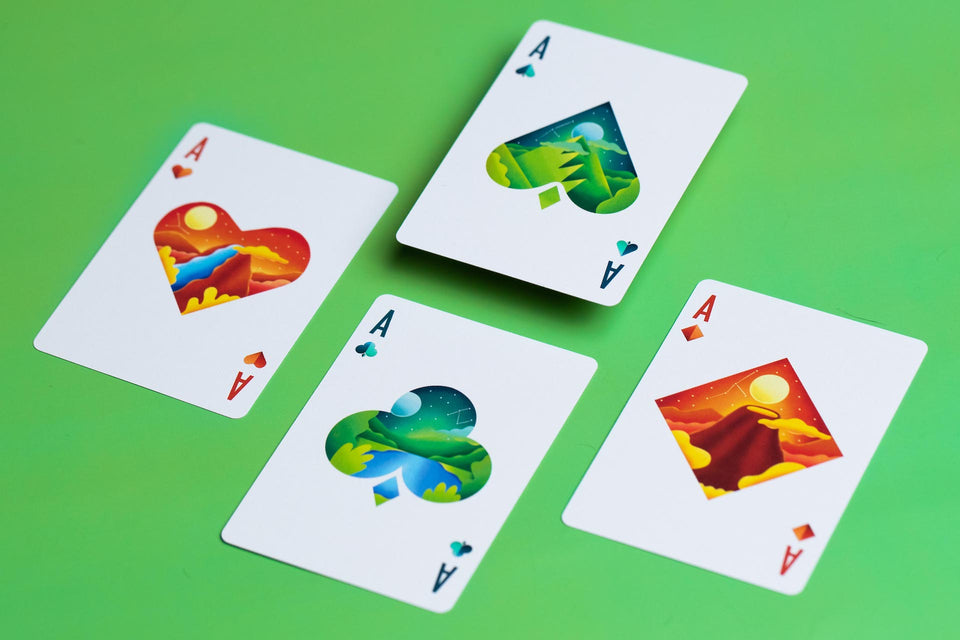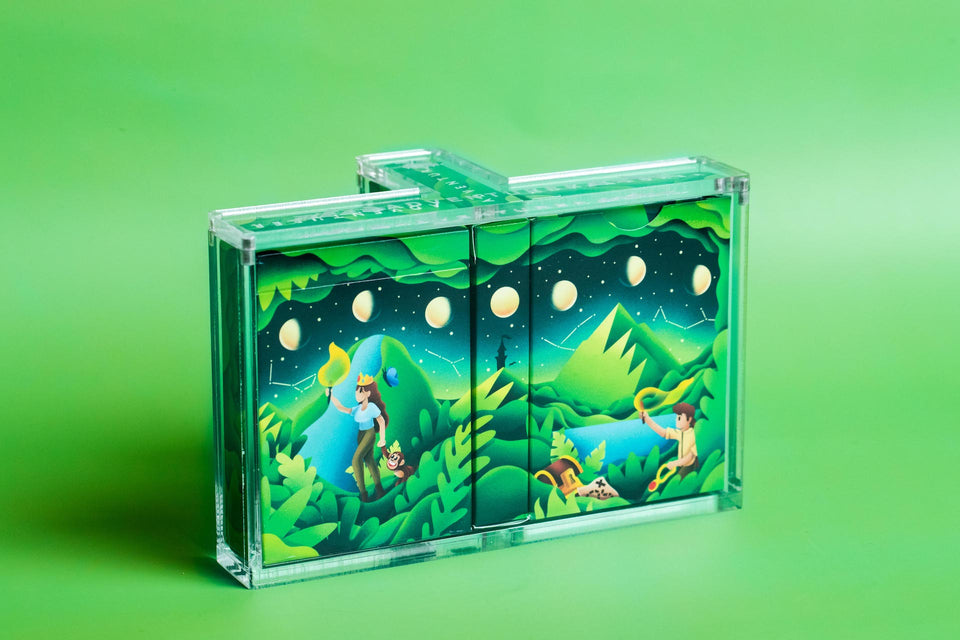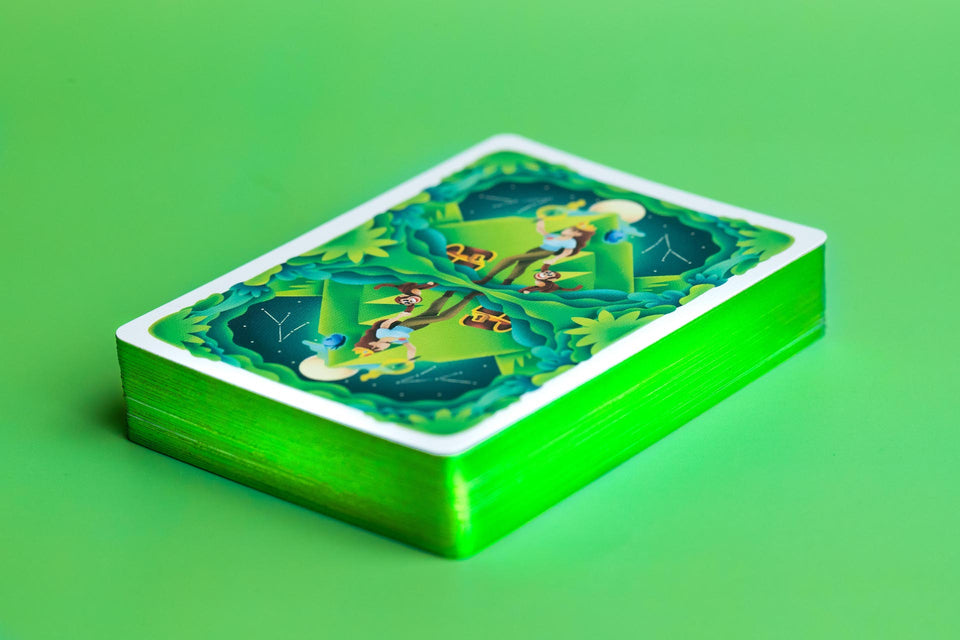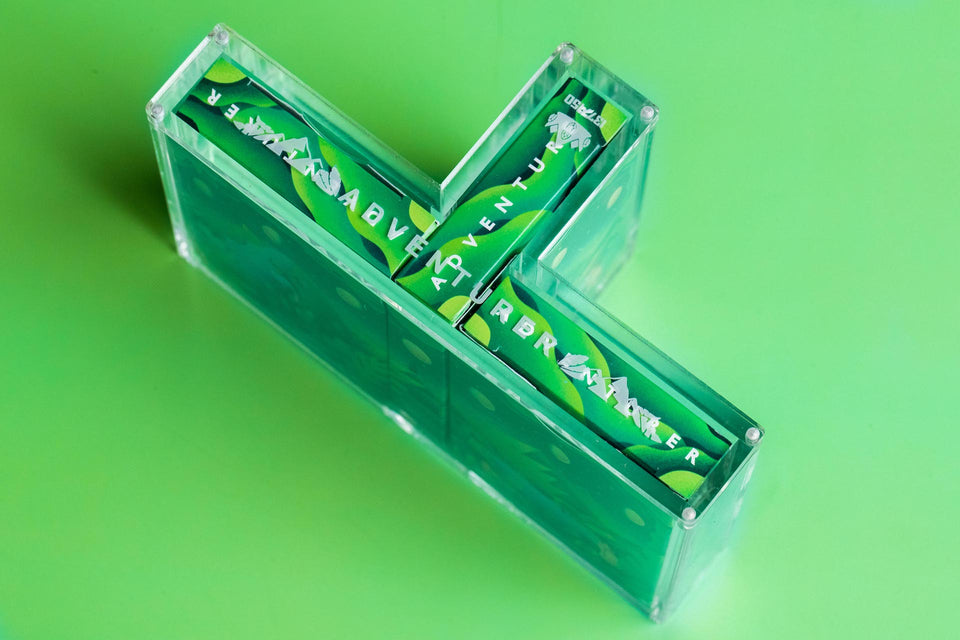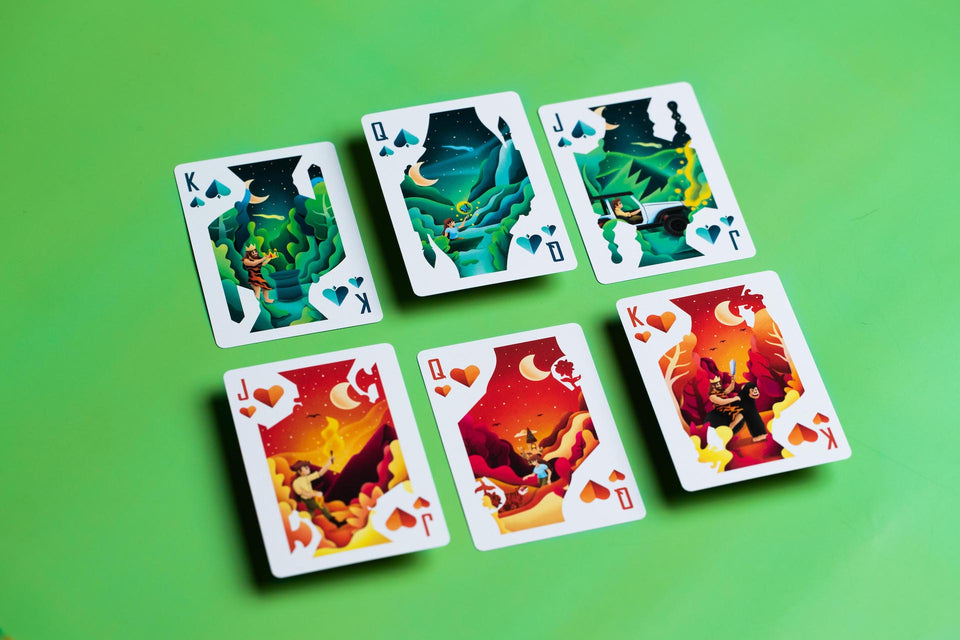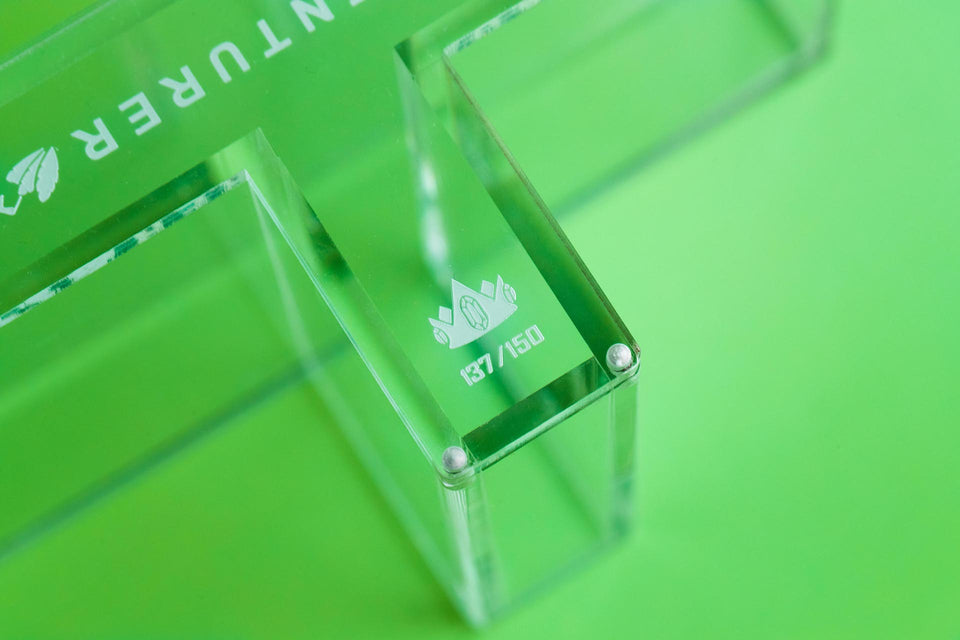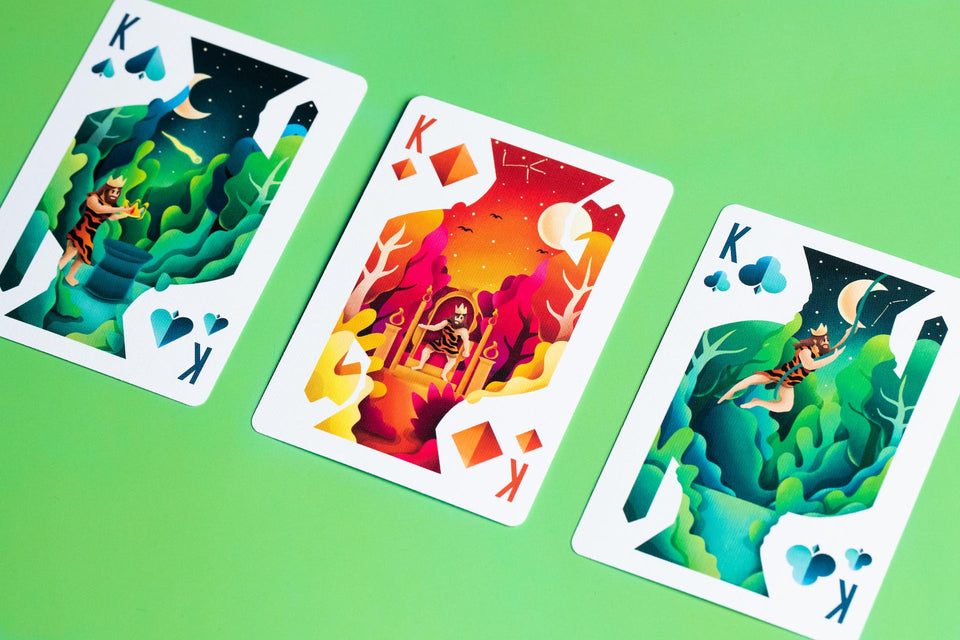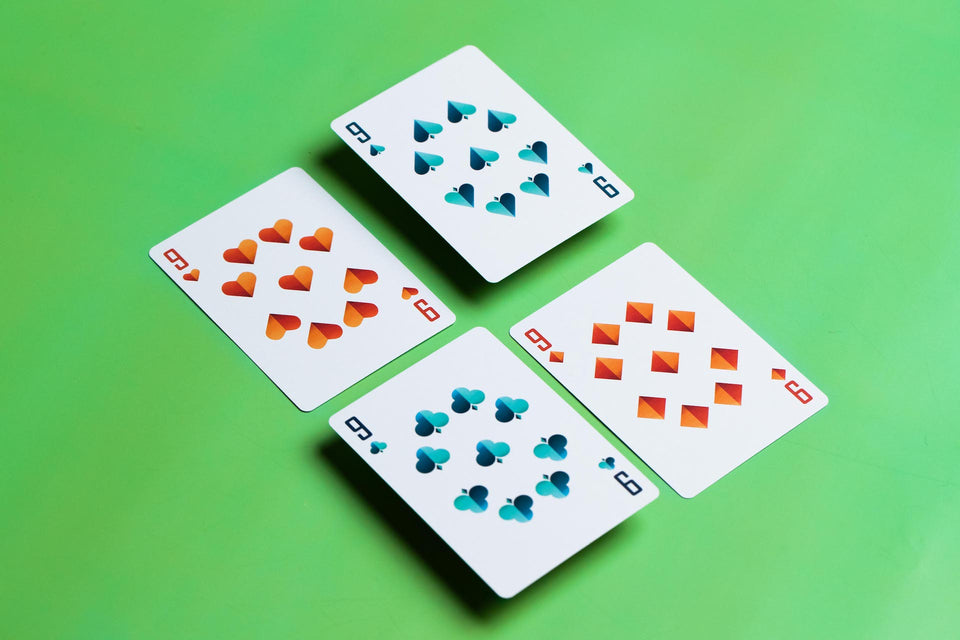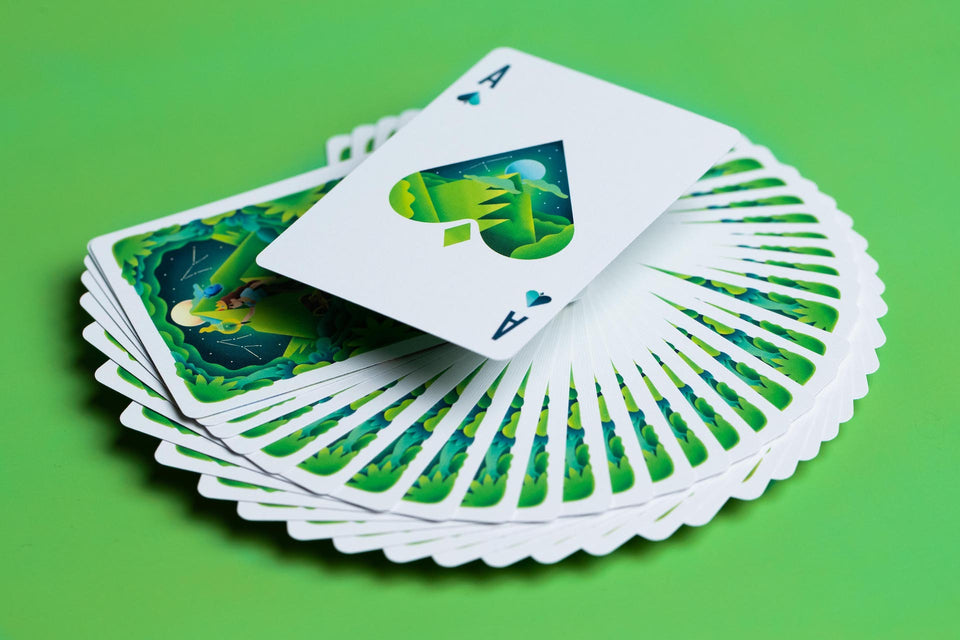 🍀Adventurer🍀
by Riffle Shuffle Playing Card Co
*IMPORTANT NOTICE* Due to the warehouse system maintenance, all the new orders from 2.12-2.28 will be shipped by March 3rd. Thanks for understanding! 

After exploring the starry universe with the Explorer Playing Cards, we are ready to set foot on the land of the mysteries. Join us on an unforgettable adventure with the Adventurer Playing Cards.

The Adventurer Playing Cards is the second edition of the explorer series designed by David Huynh. Each court card tells you a story of an exciting adventurer where you can witness beautiful sunsets, jungle life, and even the treasure hunts accompanied by a curious monkey. We also made 75 decks of Gilded Edition with Kelly Green Foil for our brave adventurers! Each Gilded edition comes with a numbered seal. So hop in, and let's take you on an adventure that you will never forget! 
Limited Edition of 2500 Decks. Second Edition of the Explorer Series. Manufactured by the United States Playing Card Co with Bee Casino Stock.
Adventurer 3-Deck Display Case
Limited Edition of 150
Laser Engraved with Custom Artwork
Each box is Numbered 001/150
5mm Acrylic Material