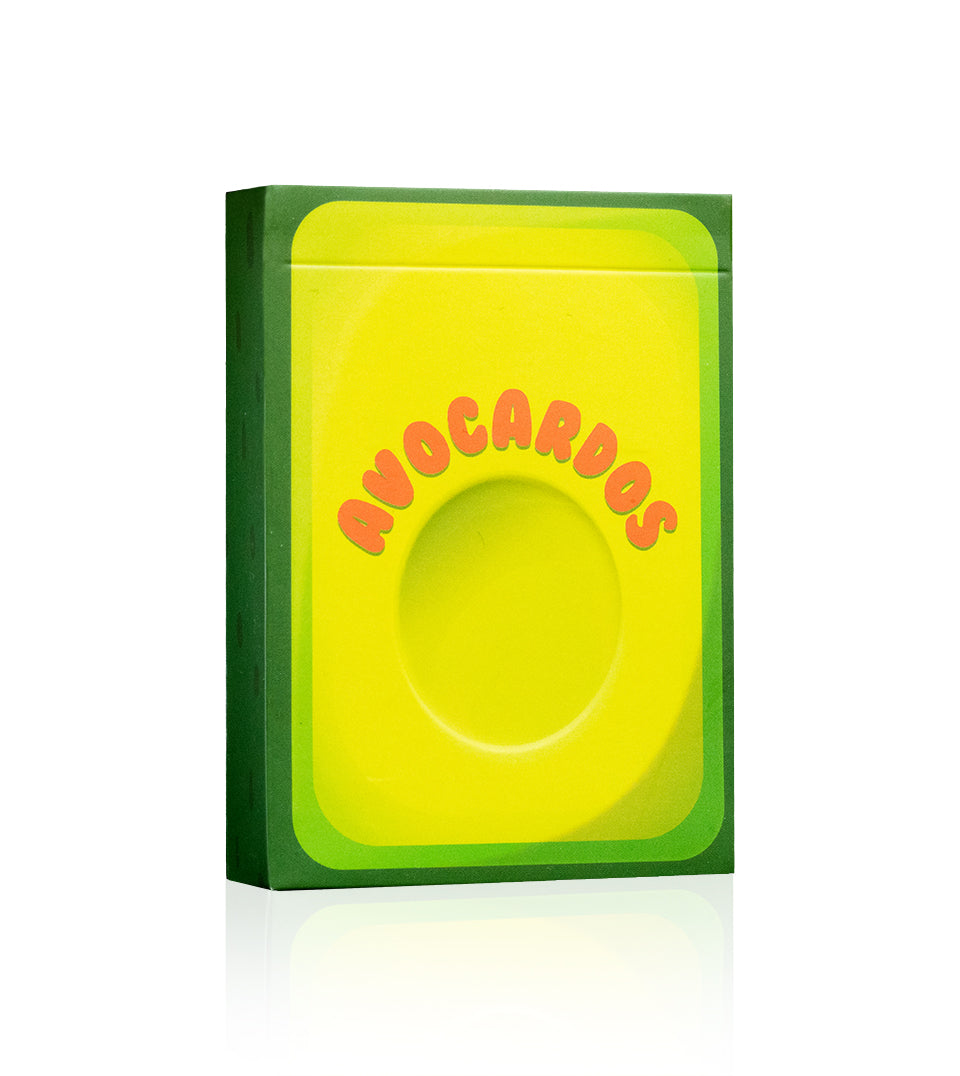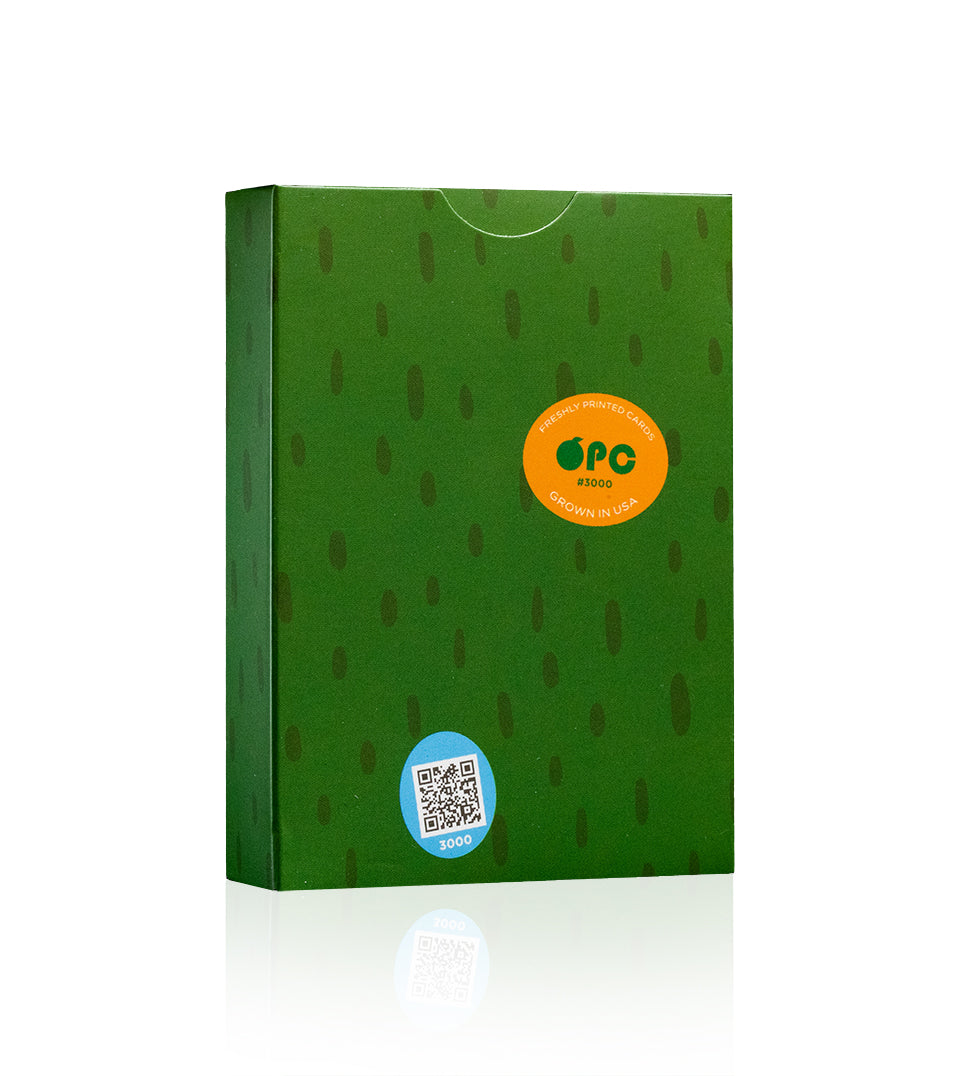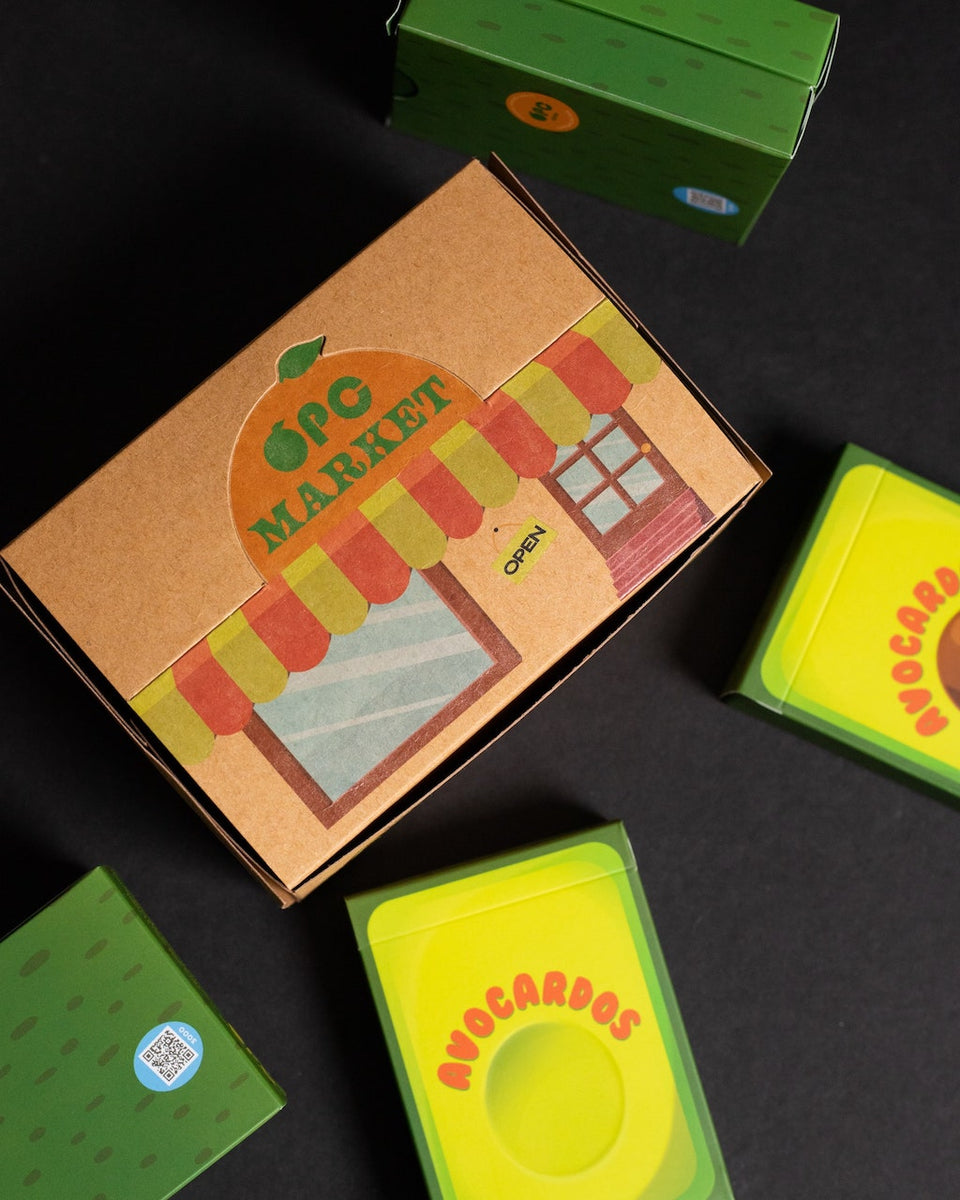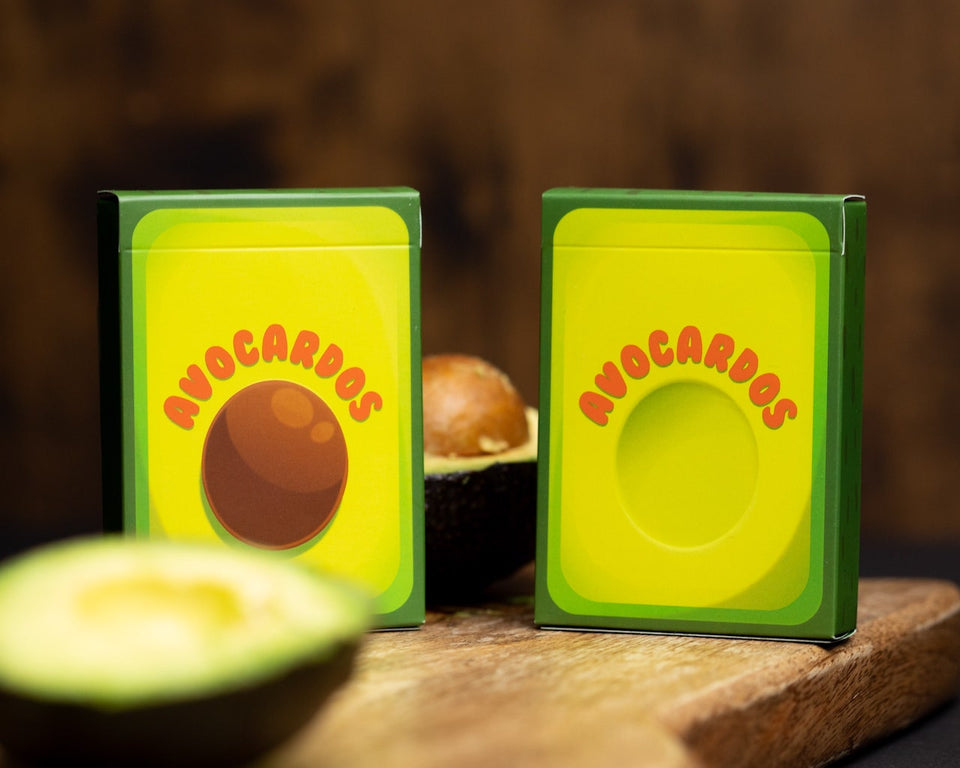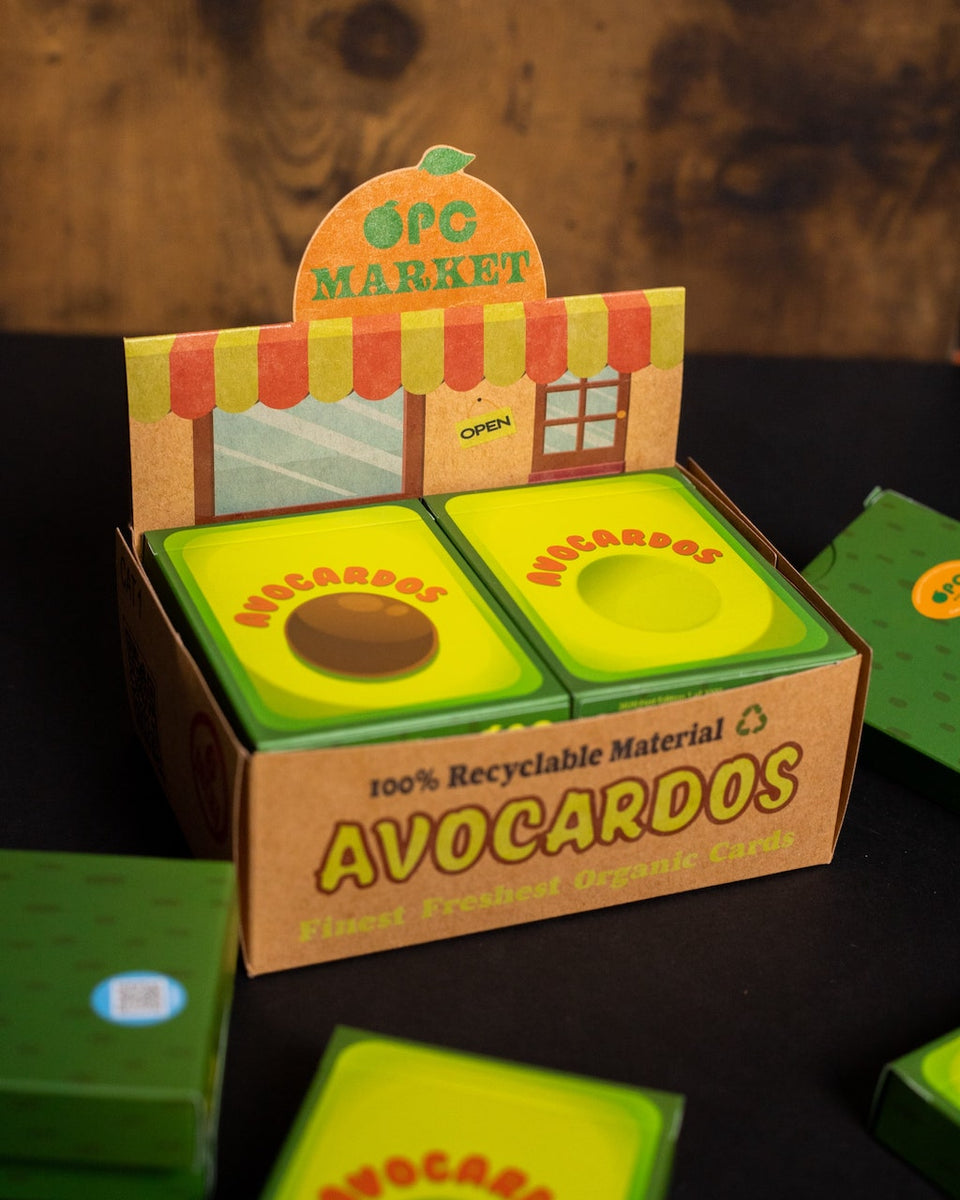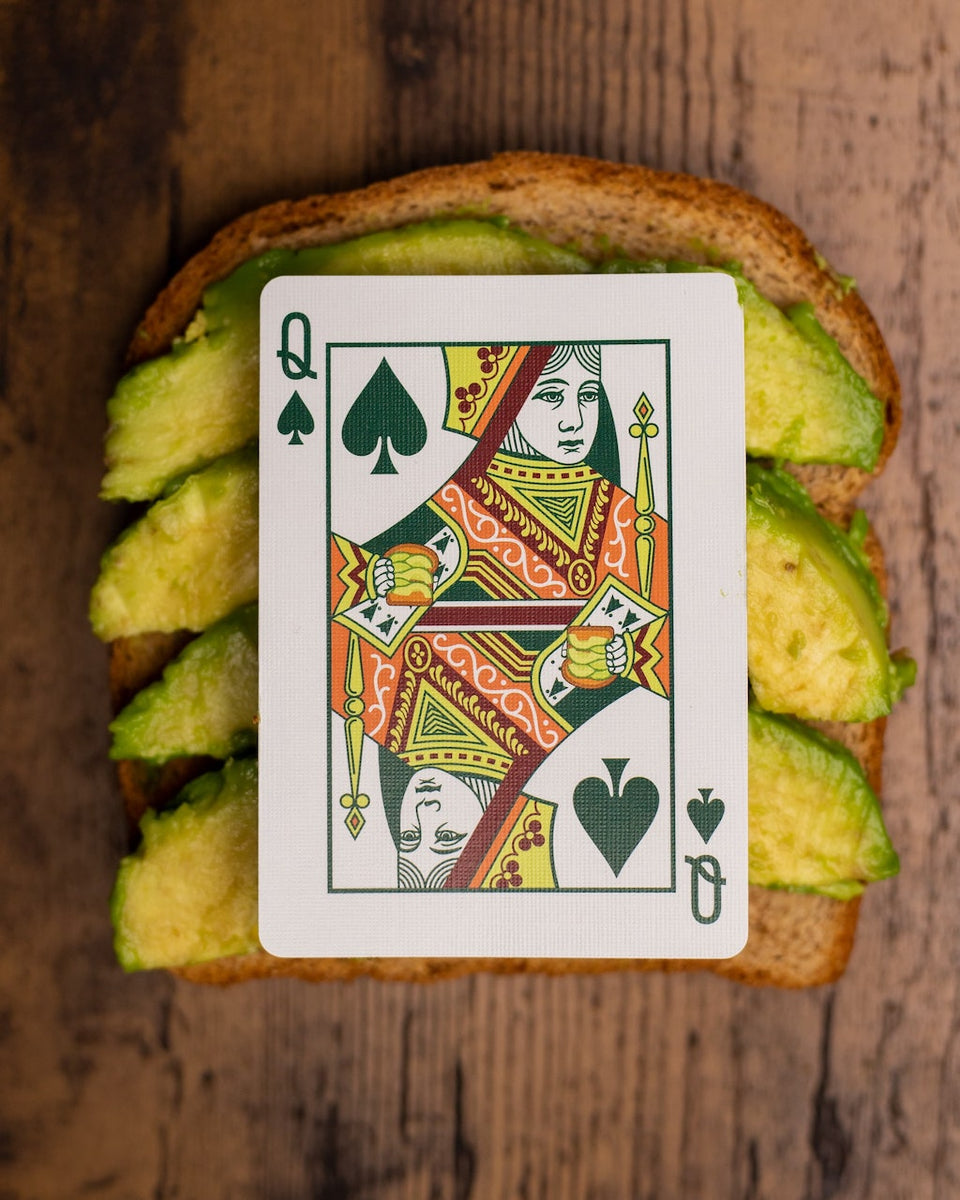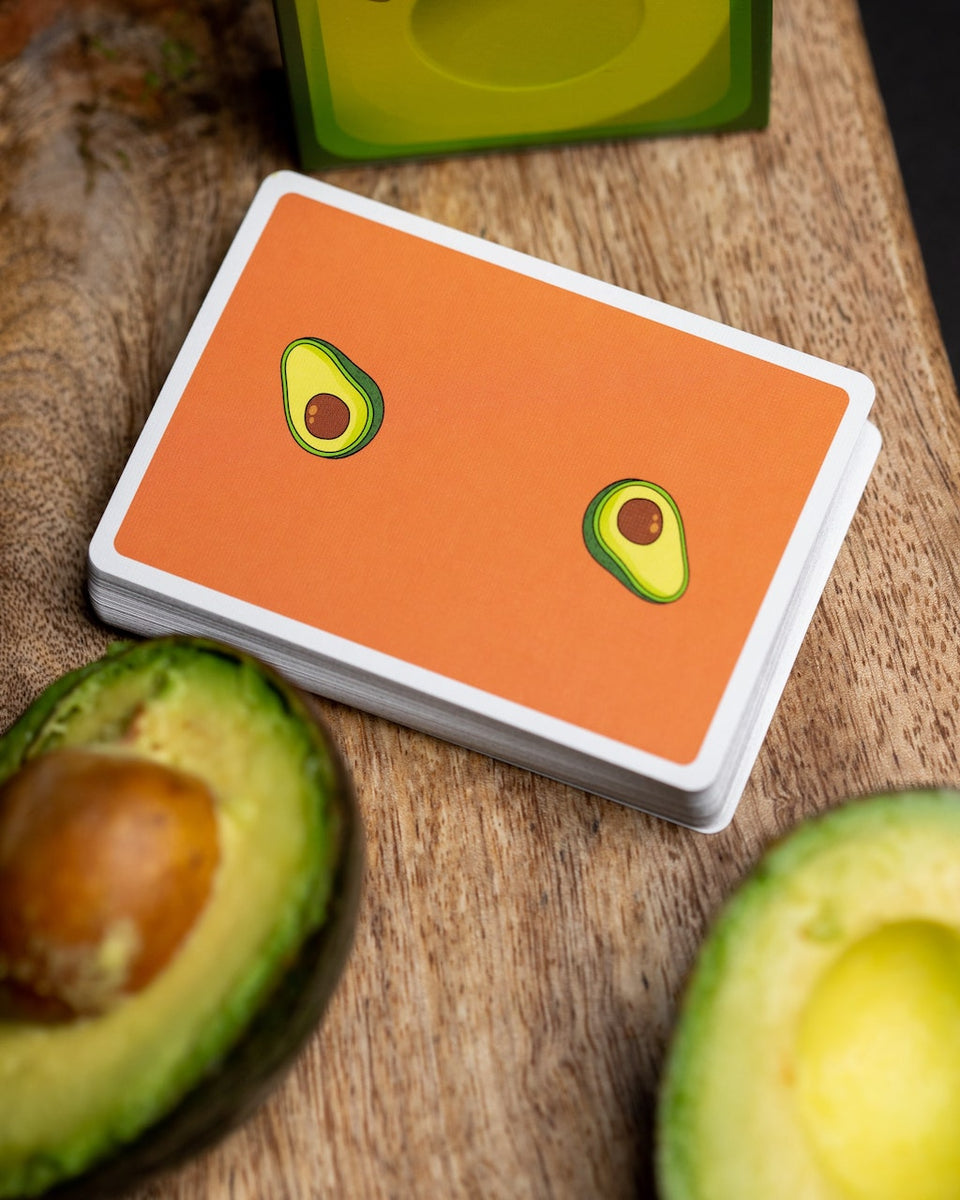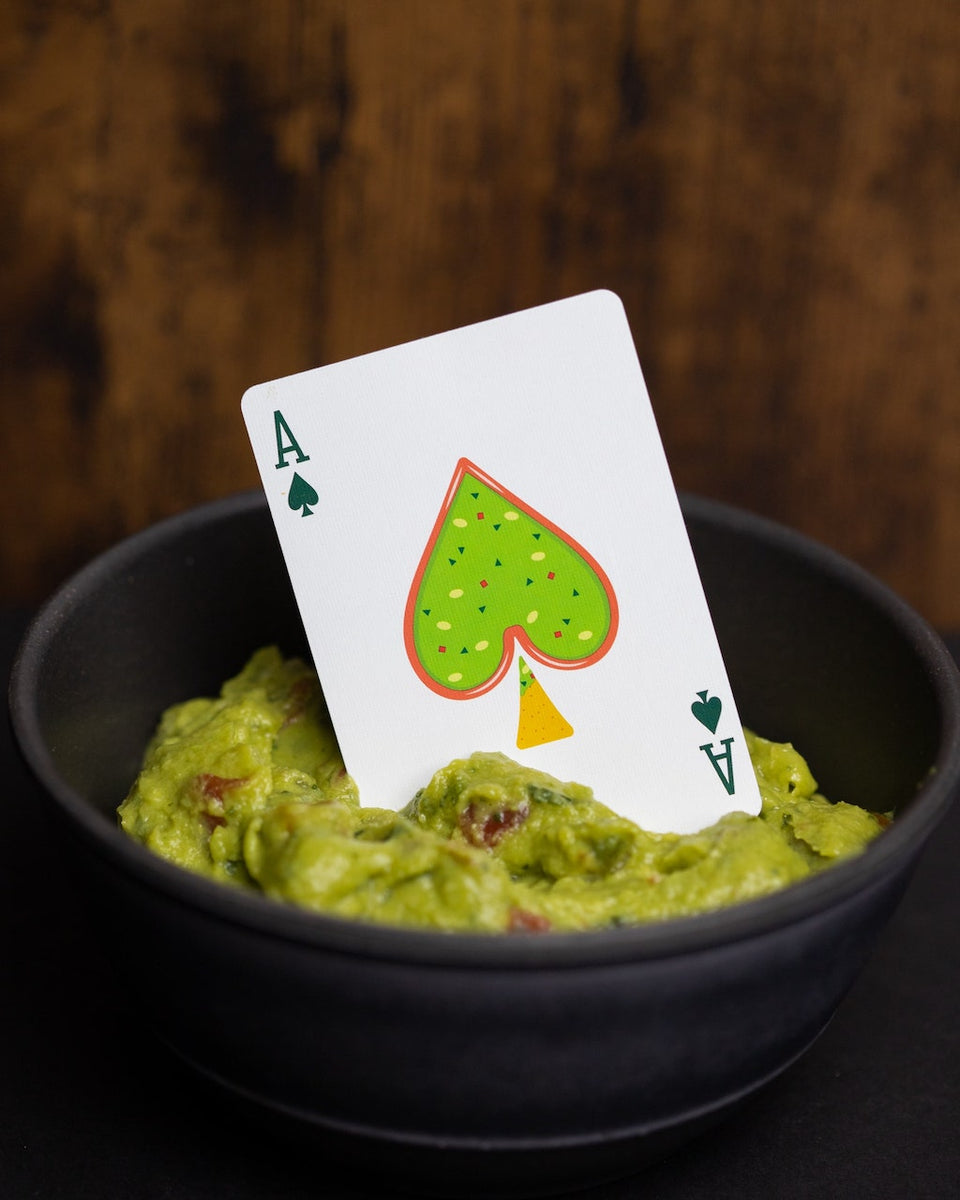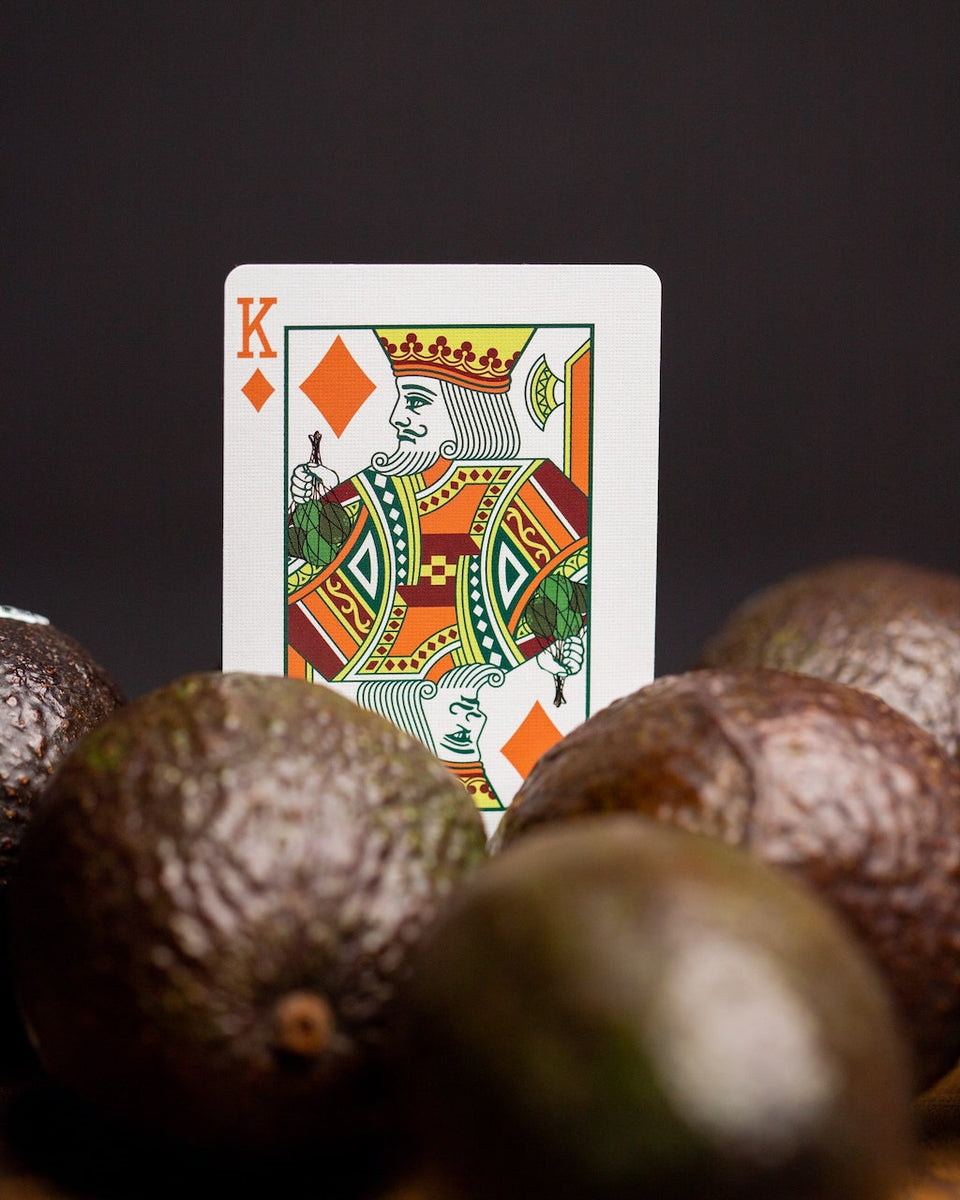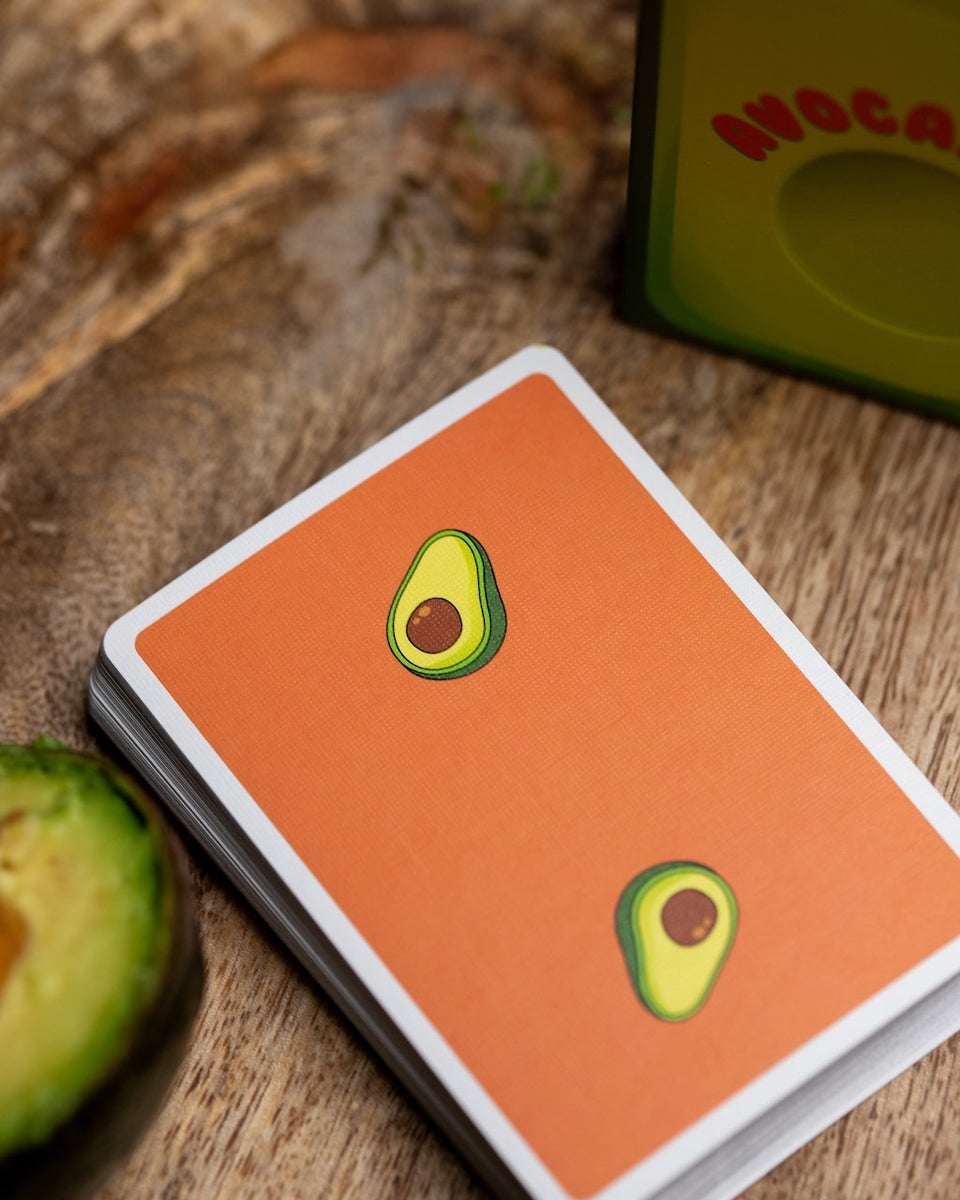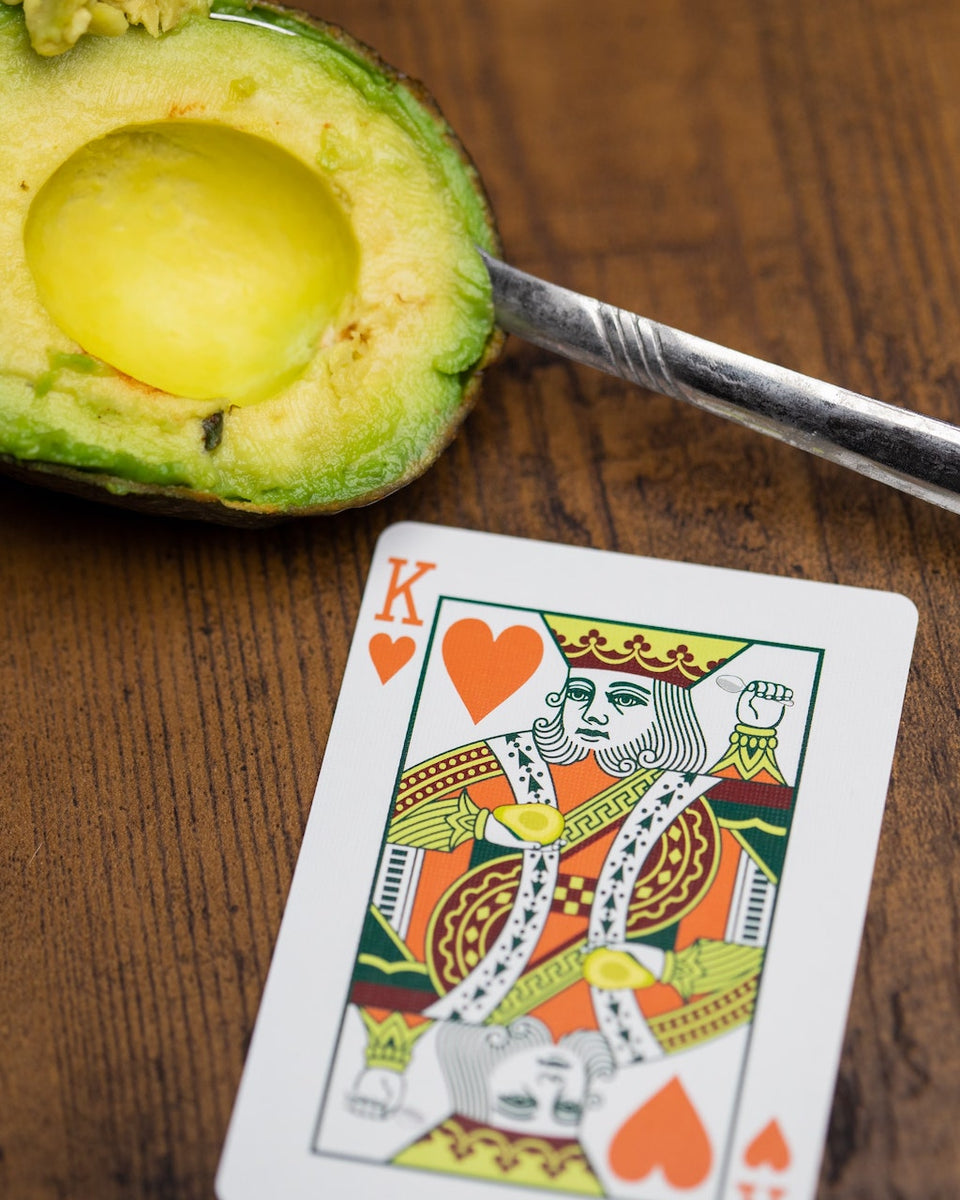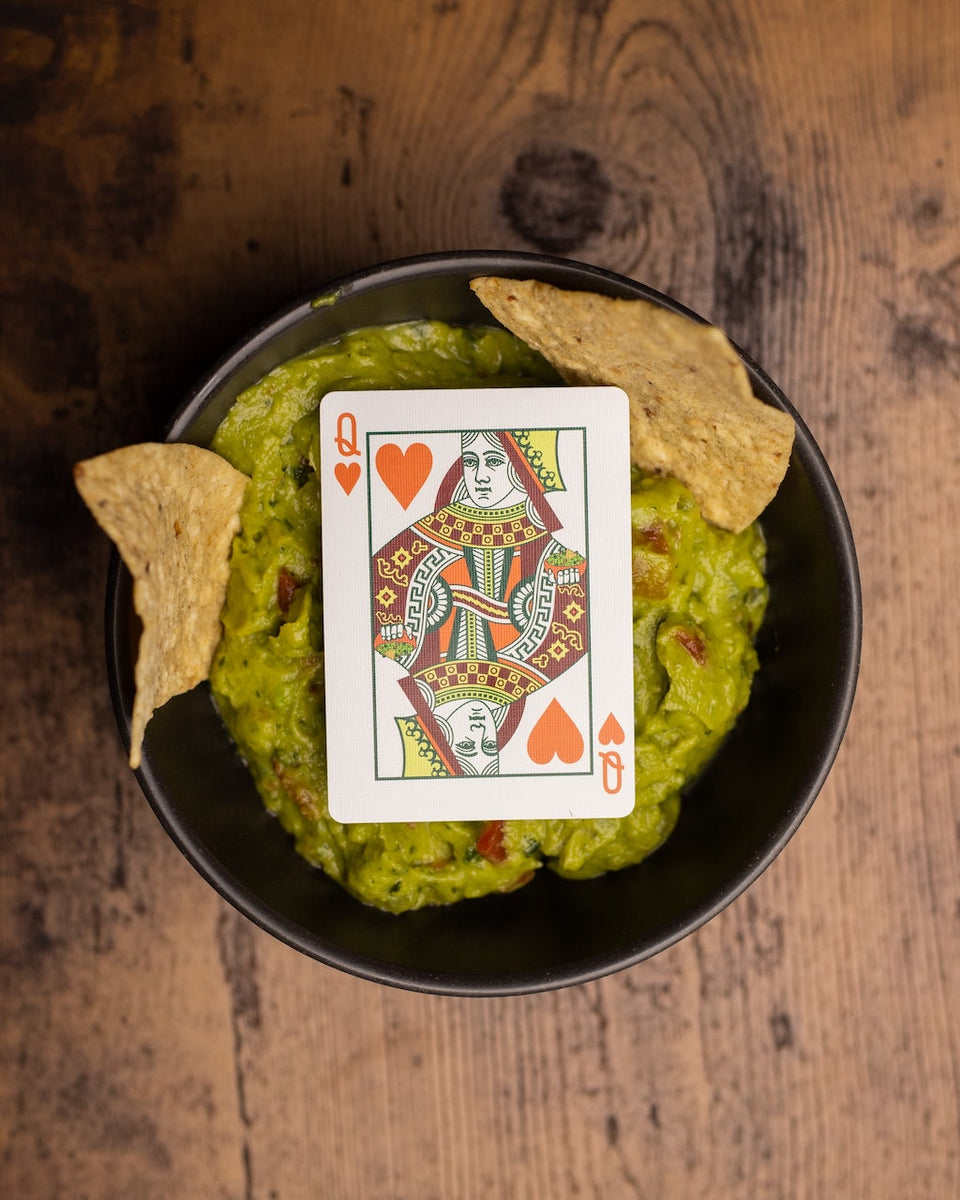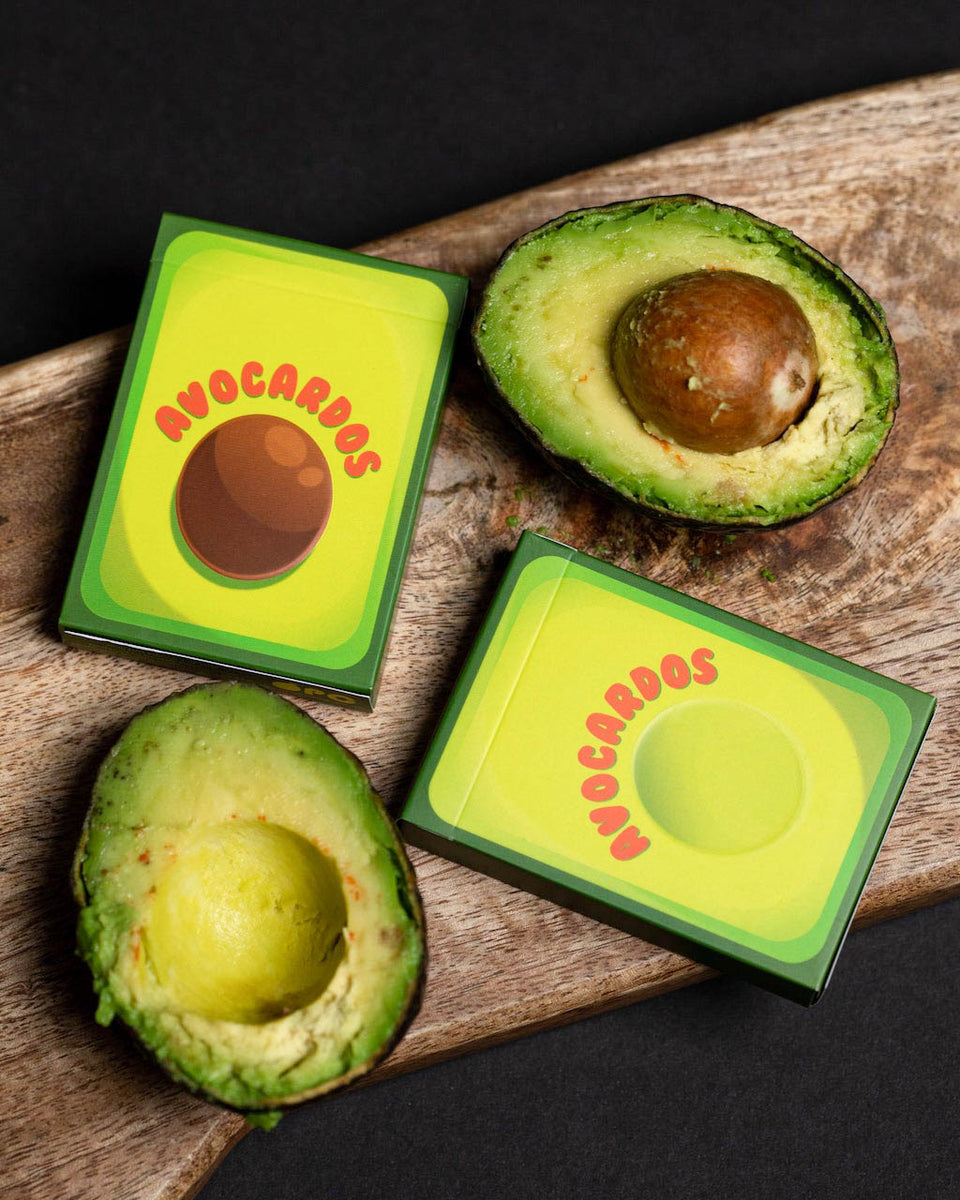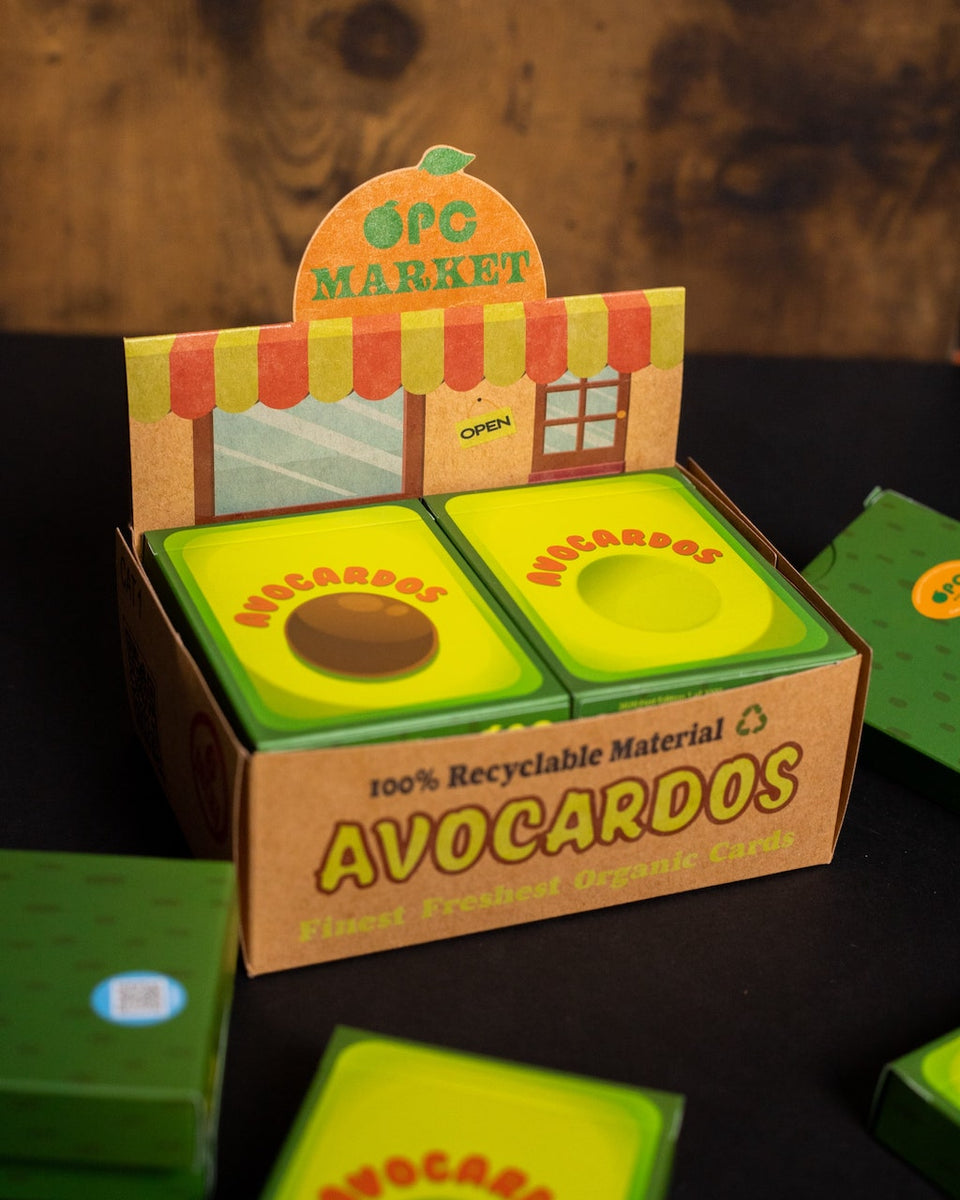 Avocardos
IT'S AN AVO-CARD-O!!! THANKS!!! Avo-Card-Os are fresh from the Organic Market! Perfect for "spreading" on toast and cutting into packets! We are very excited to bring you a new and fun tuck box concept with this deck!
There are two custom tuck boxes that will be sold in pairs! One box has a seed and the other doesn't, so it is like you are opening up a real avocado!!! The color pallet of this deck also goes very well with the fall season. This orange might be one of my favorite back colors yet! Per usual, we have standard, yet slightly custom faces with all of the courts doing something with avocados! That makes this deck perfect for cardistry, card magic, or game night with friends!
This deck also comes with a duplicate 9 of spades and a gimmick card for all of your magic needs! If you purchase 6 decks (Three pairs) they will come in a custom Organic Market Half Brick Box! This box is an eye-catcher on the shelf and the lid turns into a display! Printed by USPCC on premium crushed stock these cards feel as delicious as they look! HOLY GUACAMOLE!!! This deck is a limited run of 3000 decks (1500 pairs) so these will go fast! We had such an amazing time working on this project! We hope to continue pushing the boundaries if playing cards and the playing card experience! 
One last thing! This deck is a part of our PASSPORT REWARD PROGRAM!!! Orders of 11 decks or less will receive 1 passport and 1 avocado holographic seal with your order. And orders of 12 or more decks will receive 2 passports and 2 avocado holographic seals.
Thank you so much for checking out our Avo-Card-Os! 
If you don't follow us on social media, we would love for you to join our community! Check us out on Instagram @organic_playing_cards and on YouTube at Organic Playing Cards!