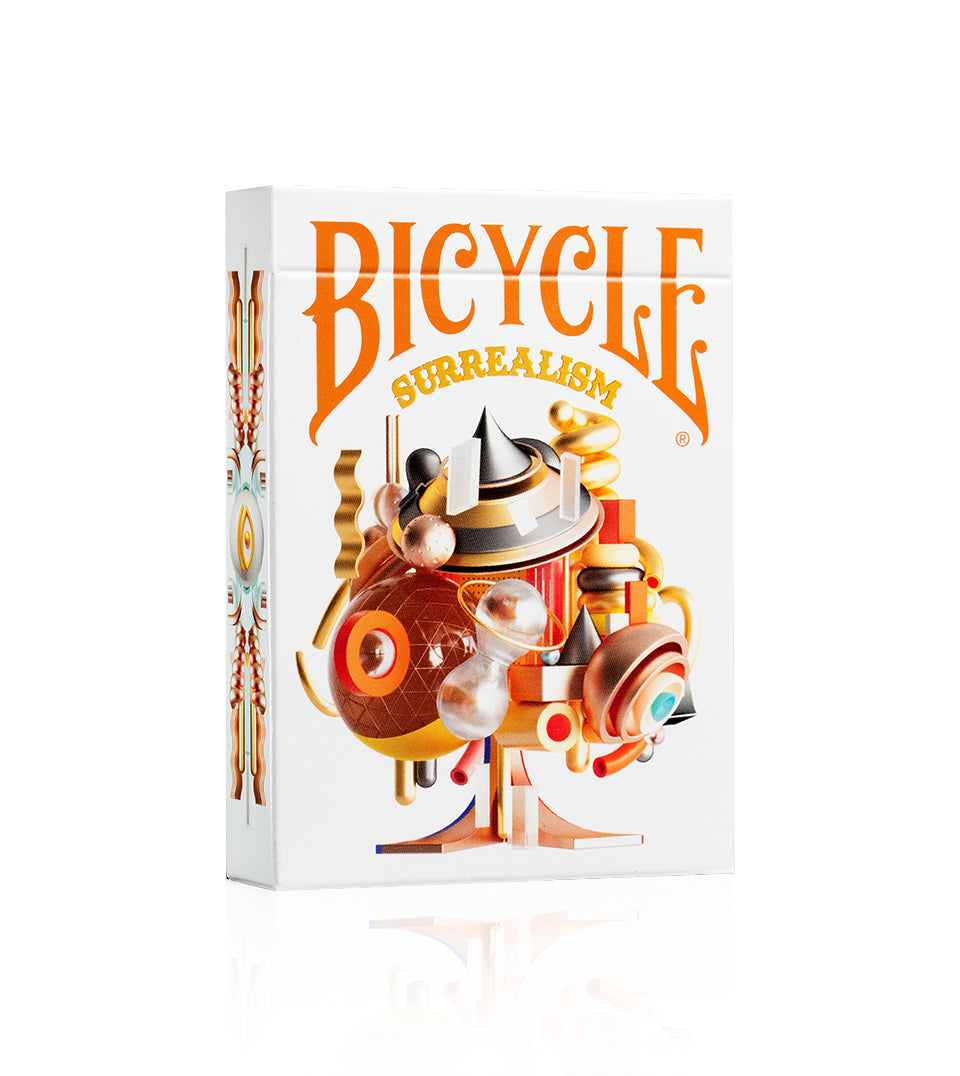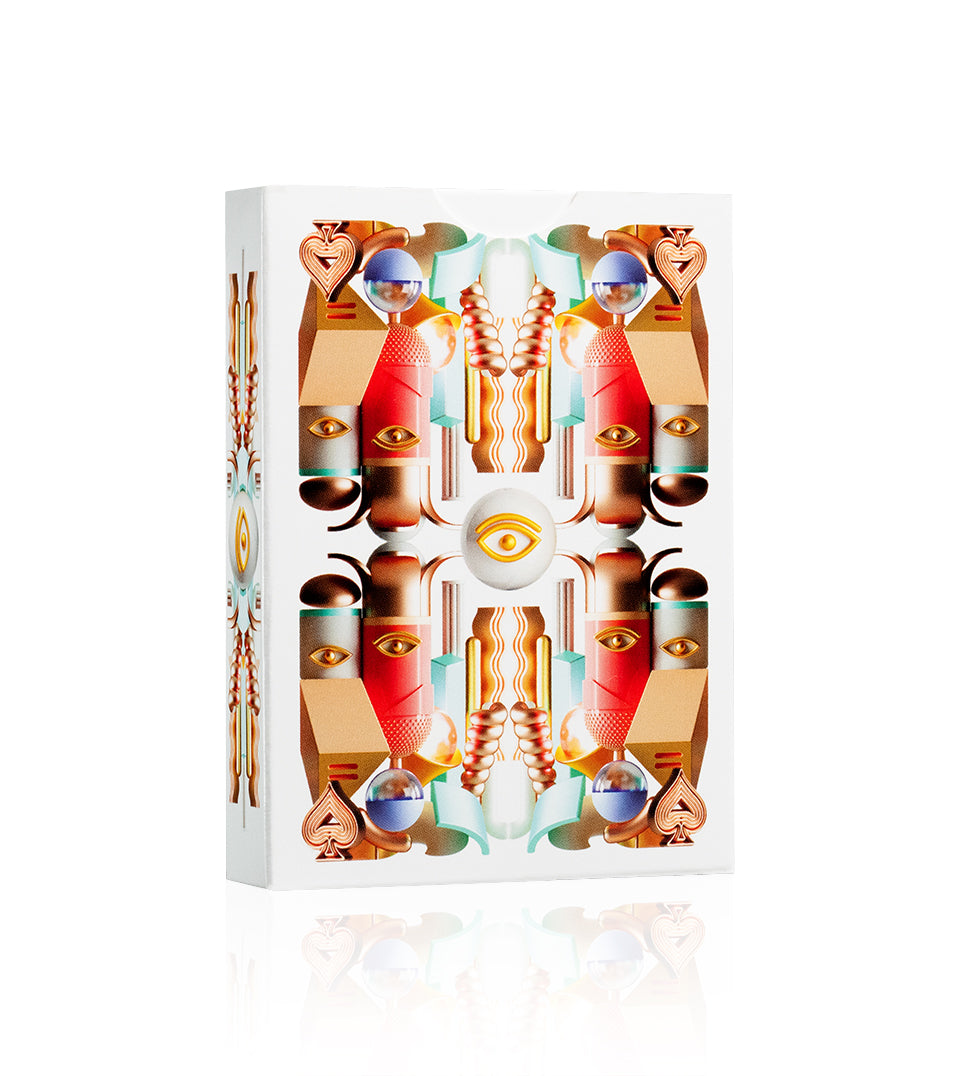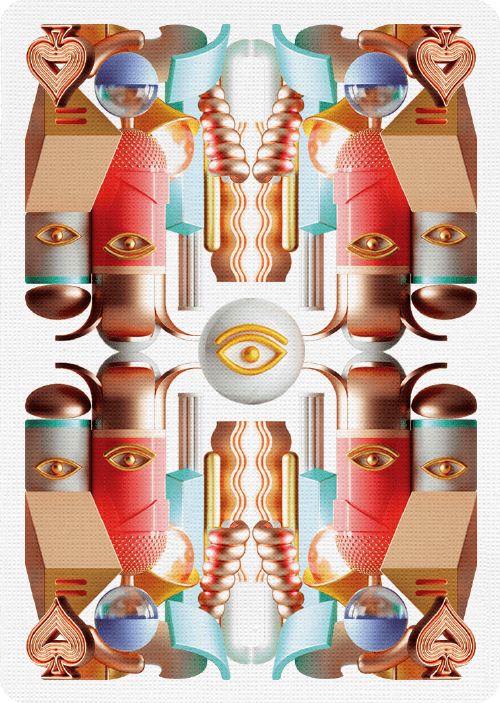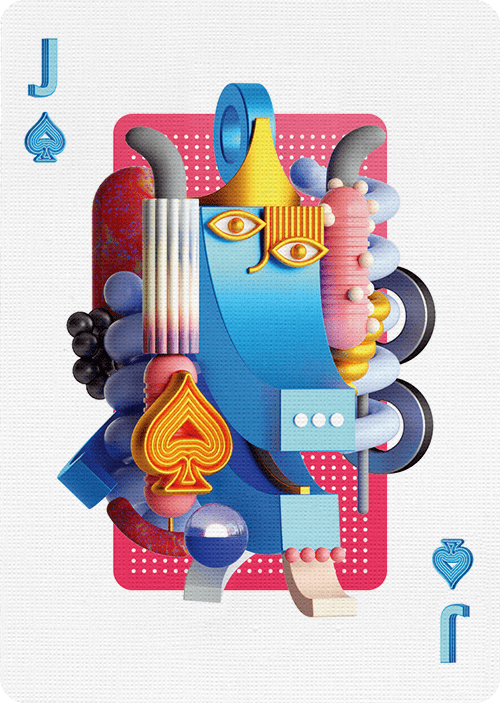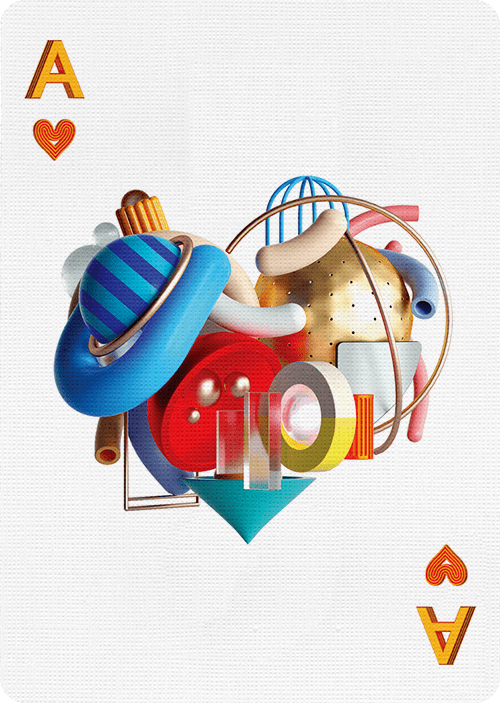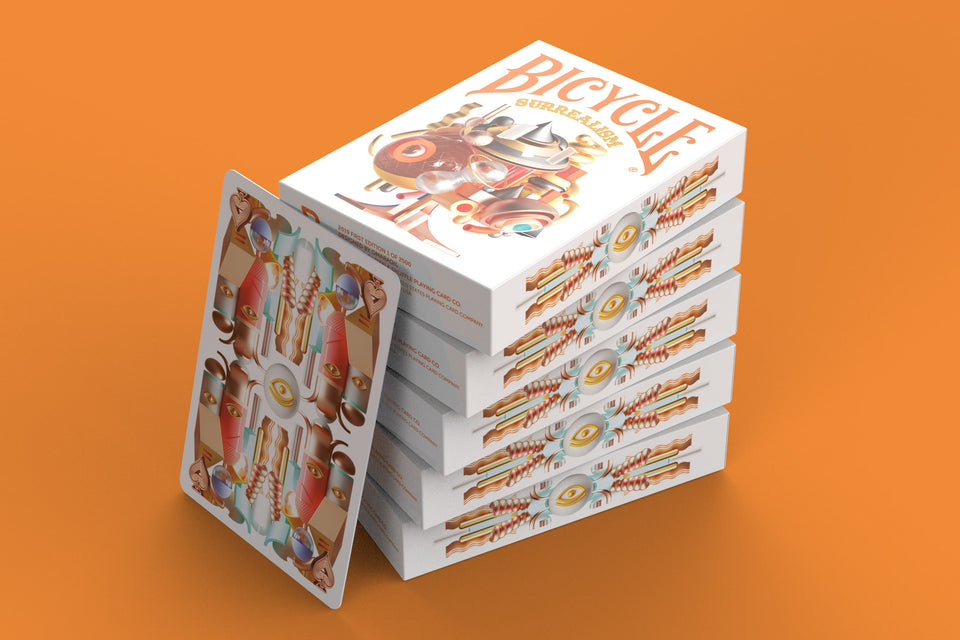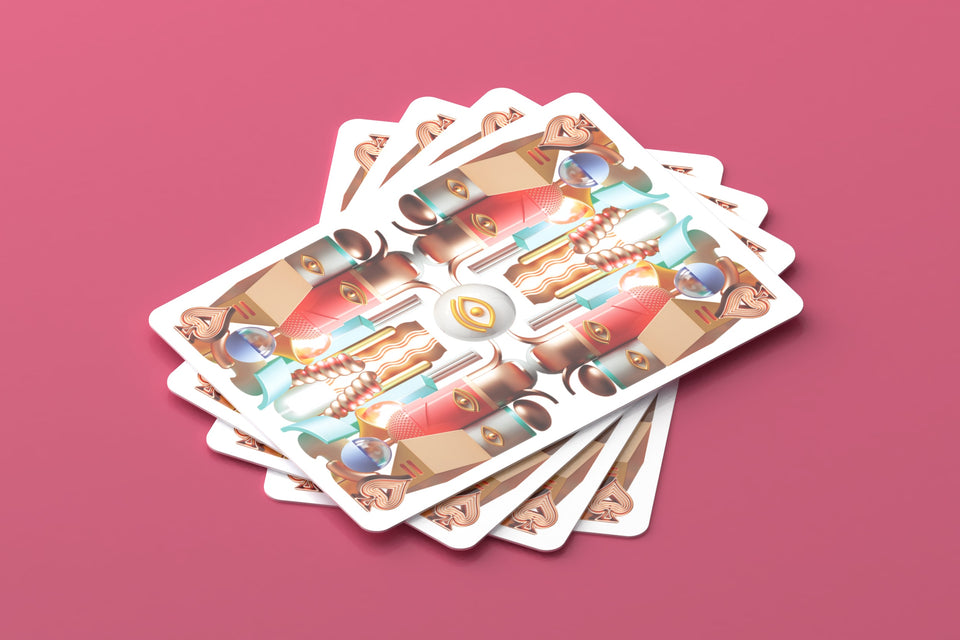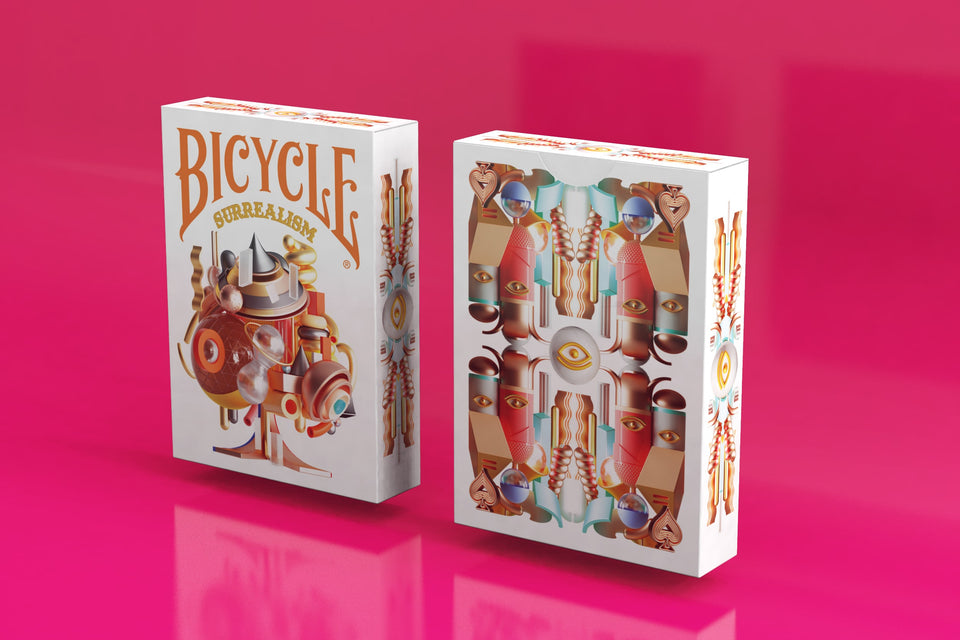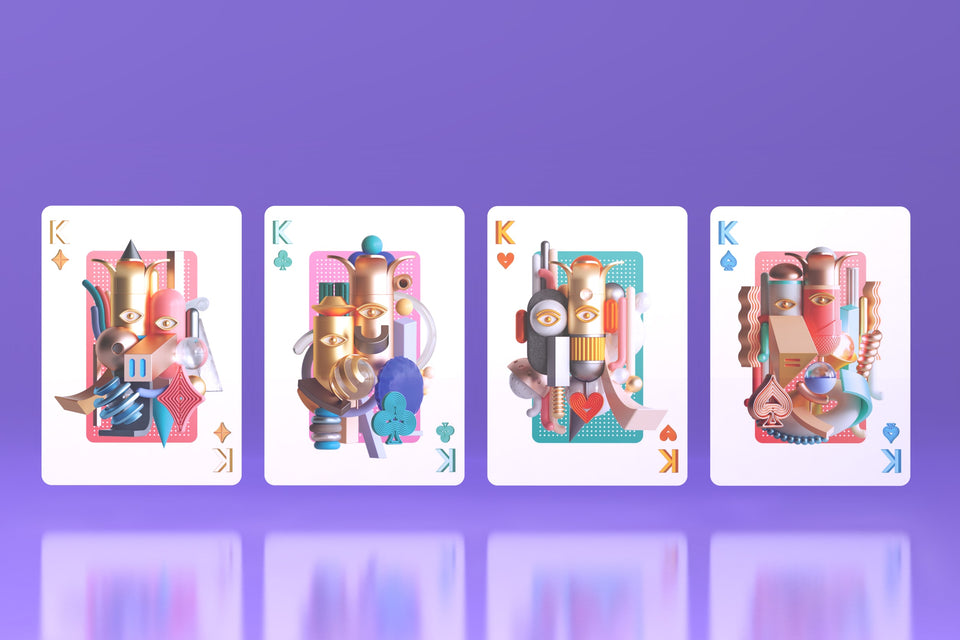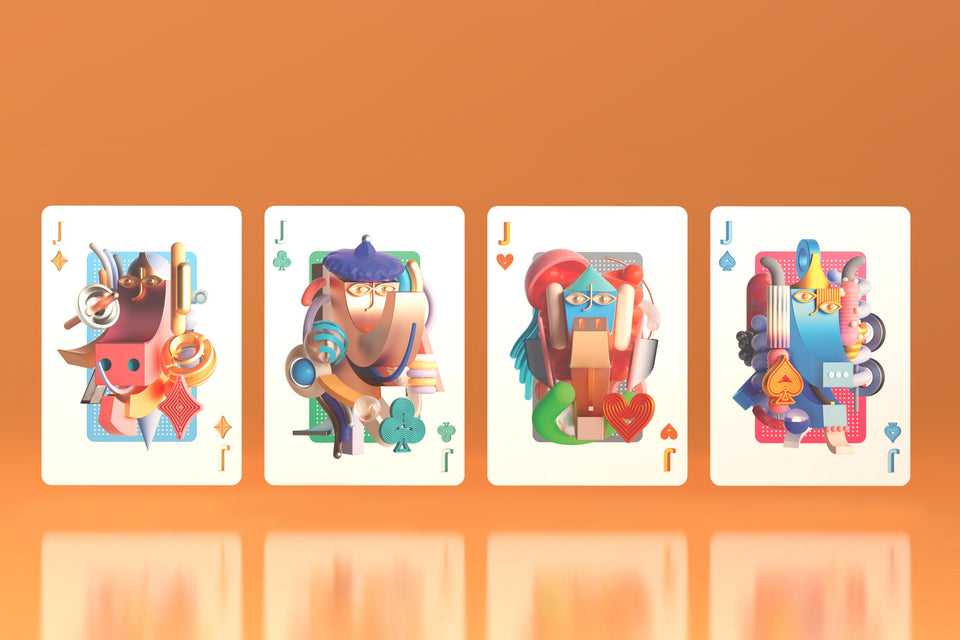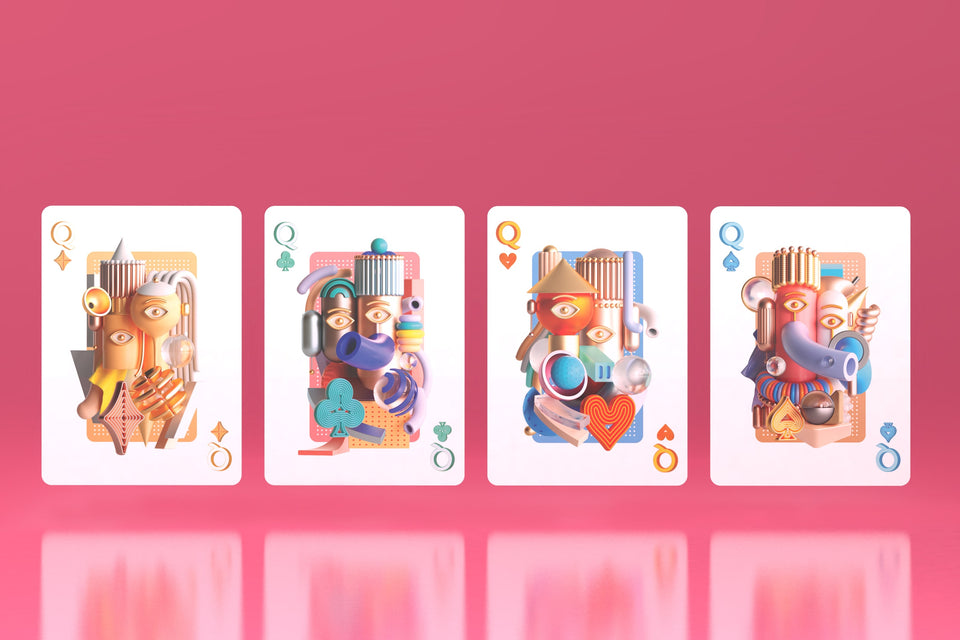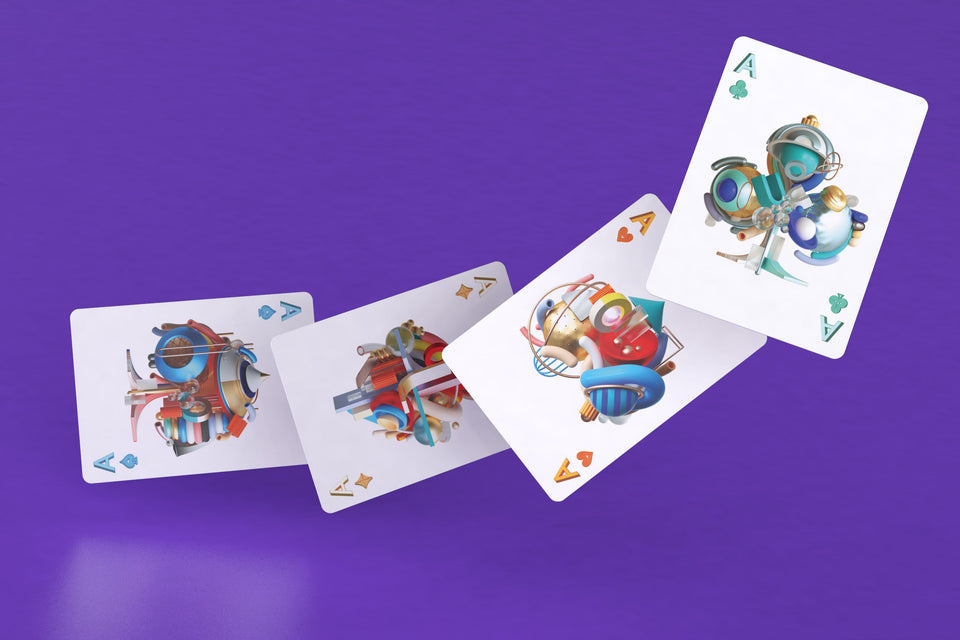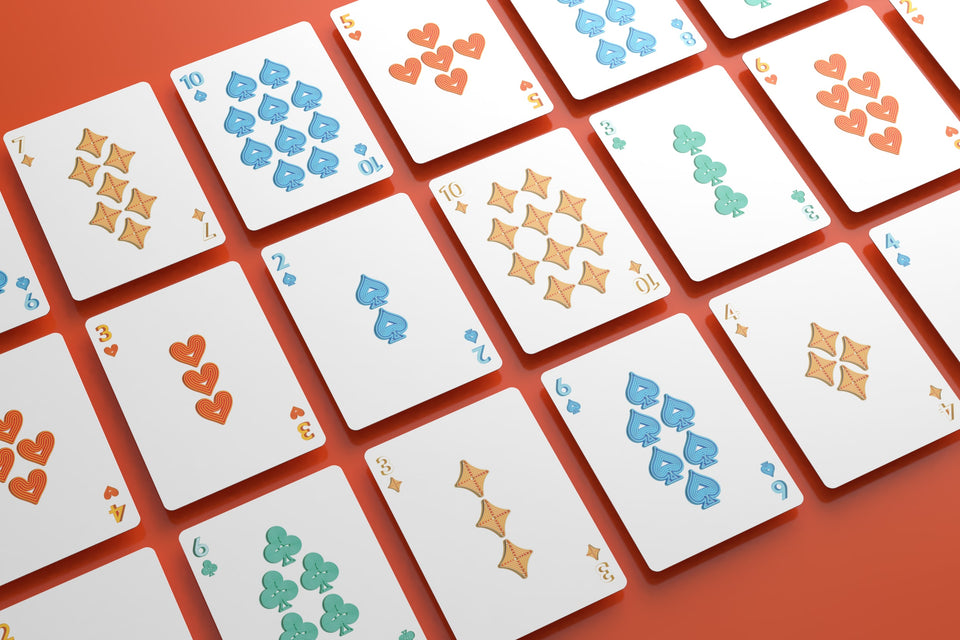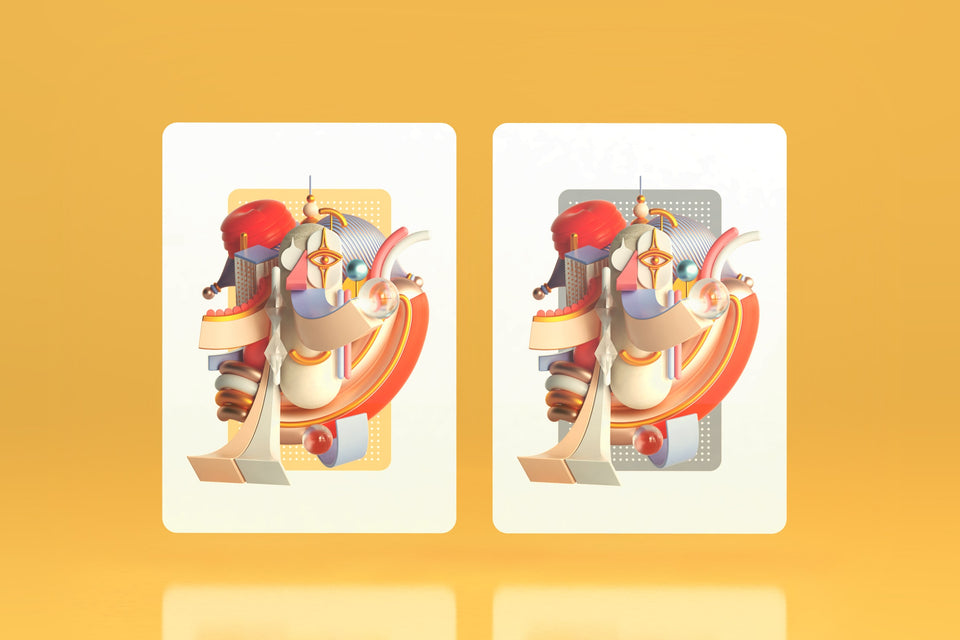 Bicycle Surrealism
by Riffle Shuffle Playing Card Co
Featuring stunning 3D visuals from the artist Omar Aqil. Omar's source of inspiration lays in his studies of Picasso's cubist rendition of reality. The master of cubism is famous for synthetizing different points of view of the same object all in one painting. This results in geometric distortion of his images, creating a unique depiction of common objects. Many have been inspired by his work, but Omar thought of a new way of rendering the vision of Picasso, using modern technology.
Bicycle Surrealism Playing Cards
is printed by United States Playing Card Company, AIR CUSHION finish with the Bicycle classic paper.
Limited edition of 2500 decks.