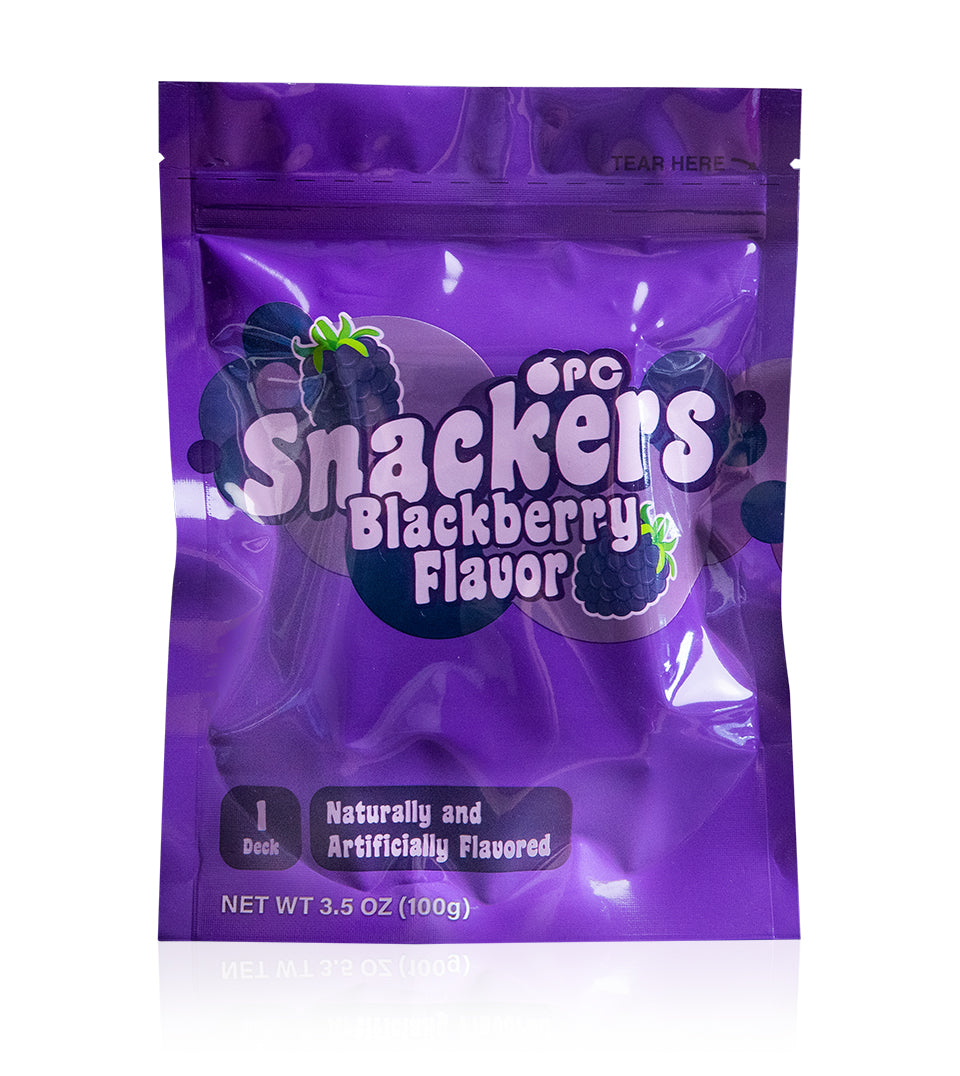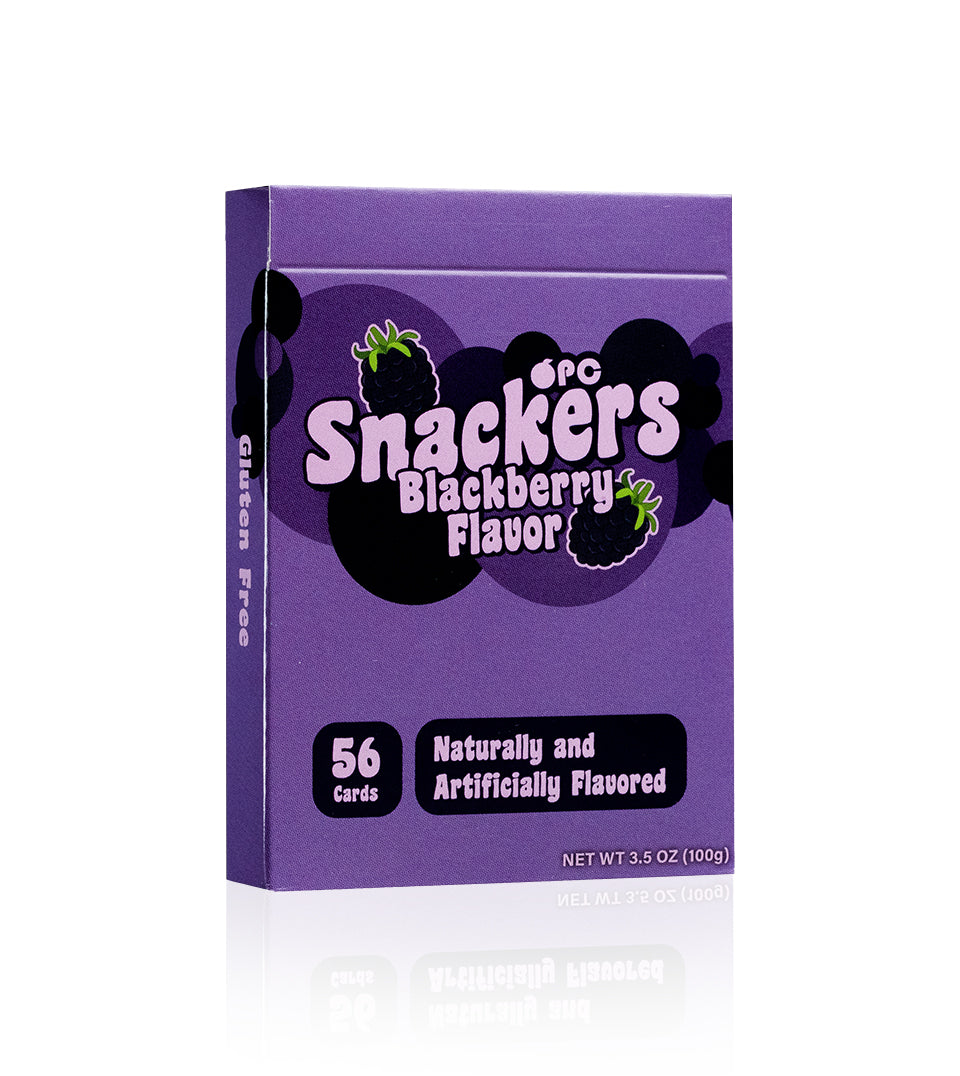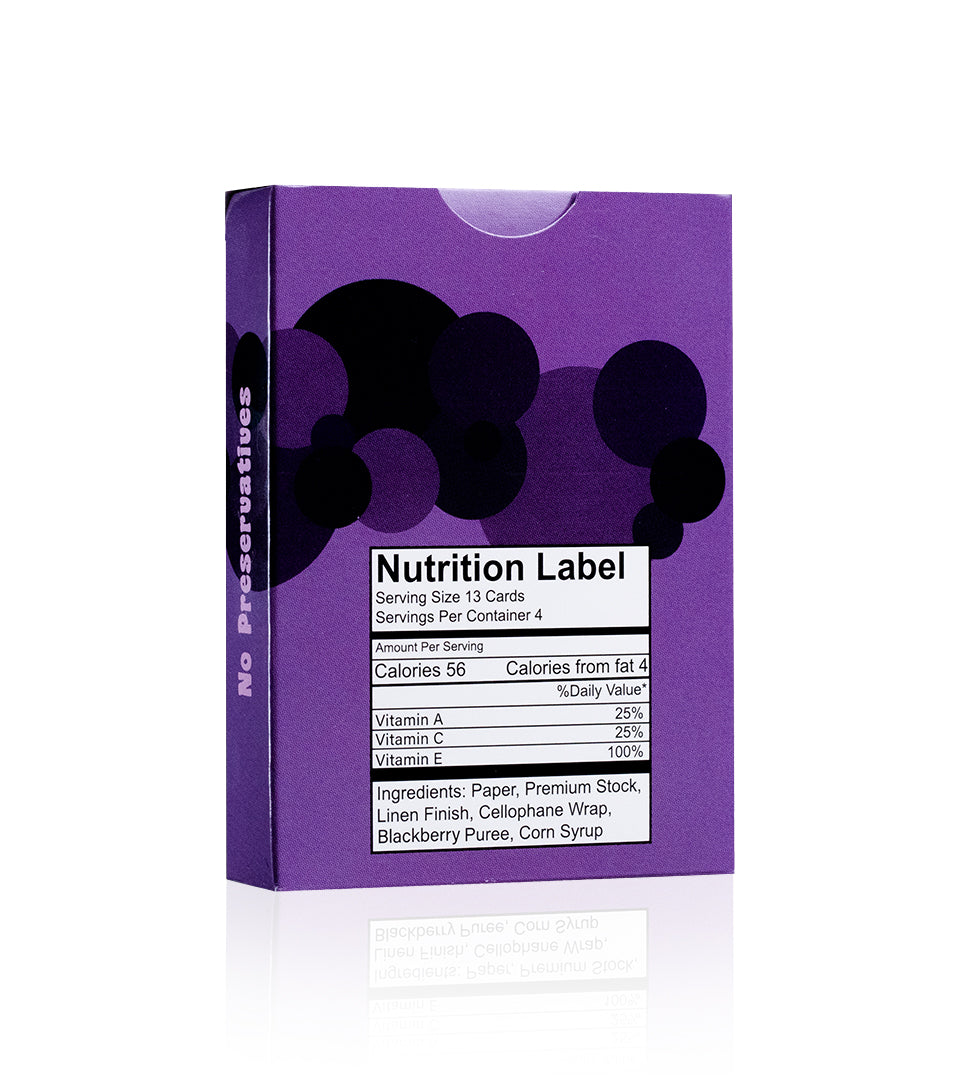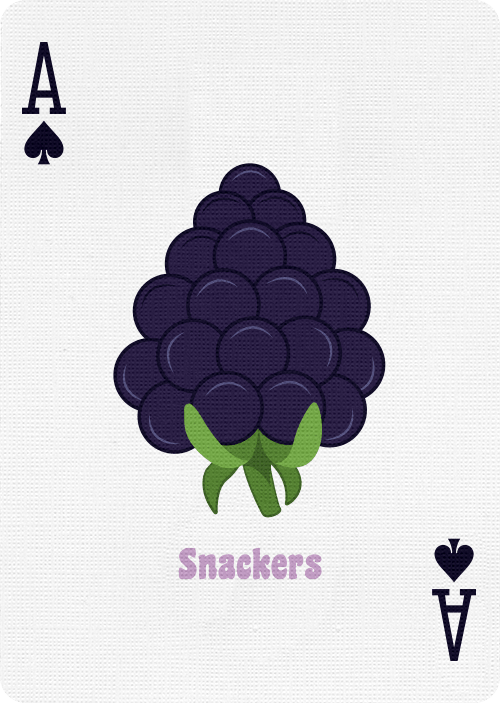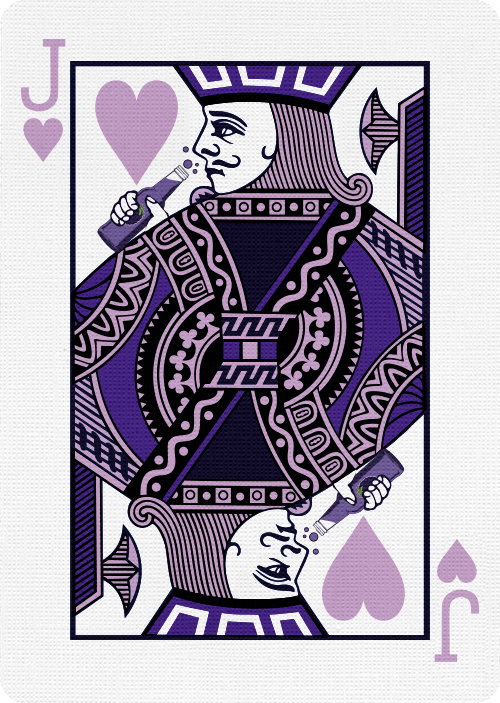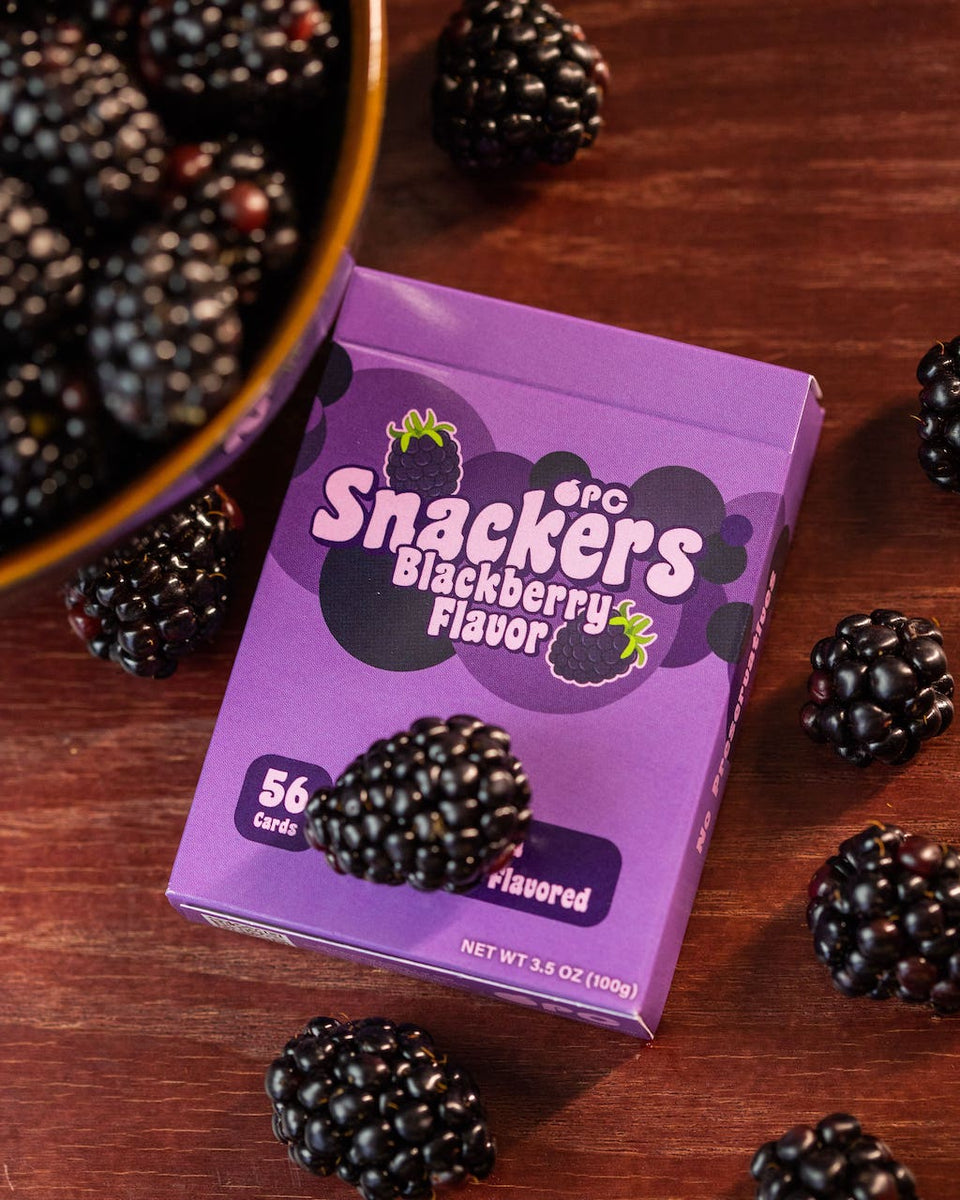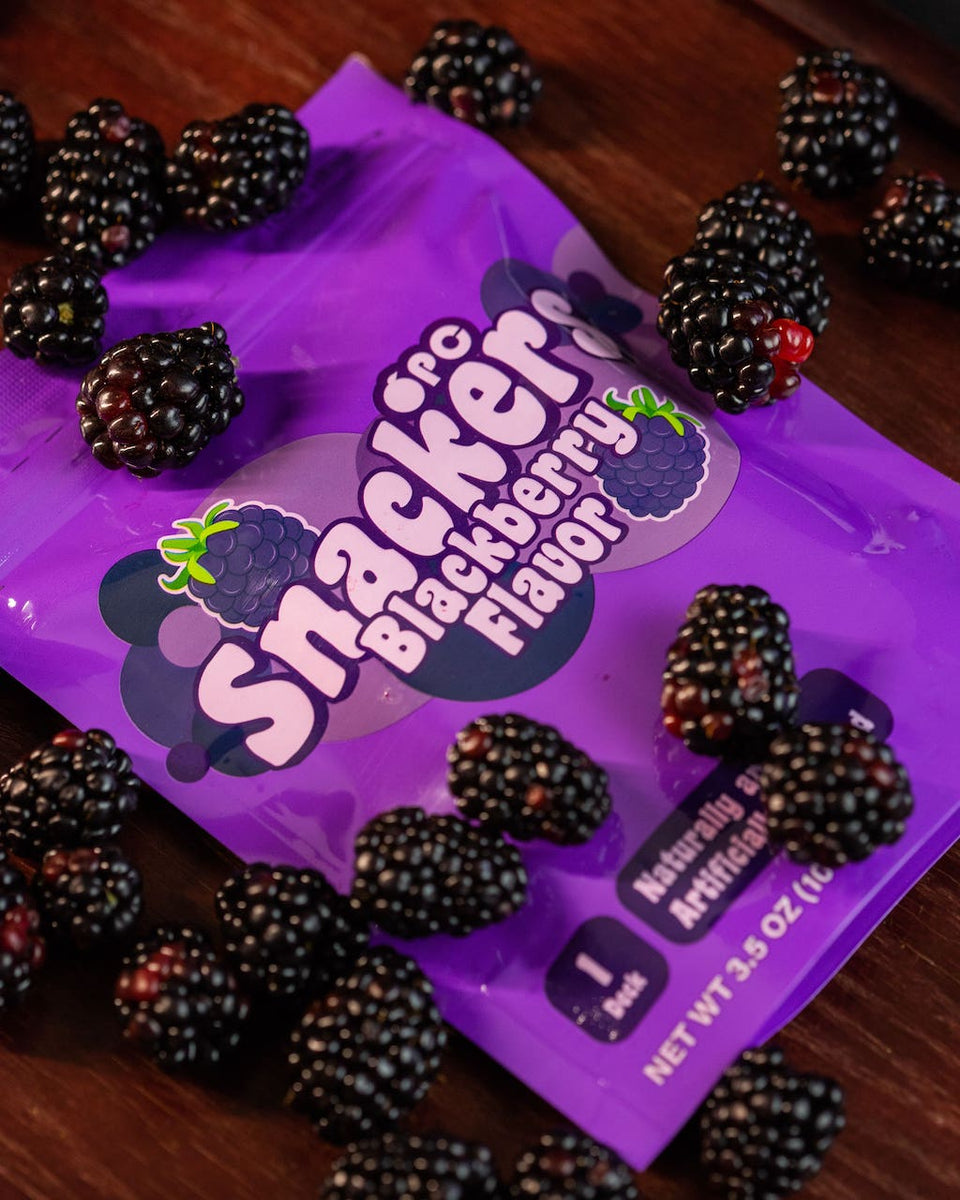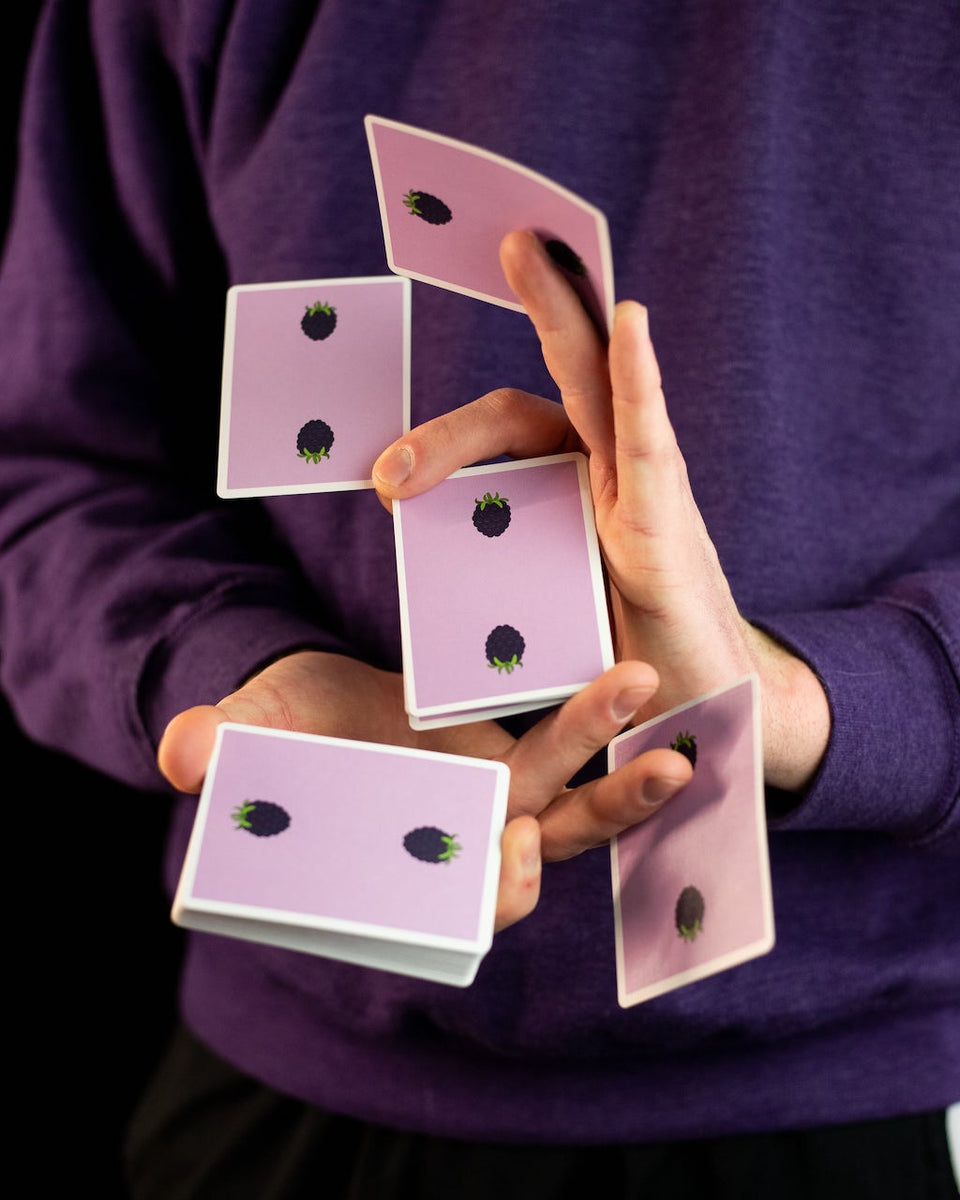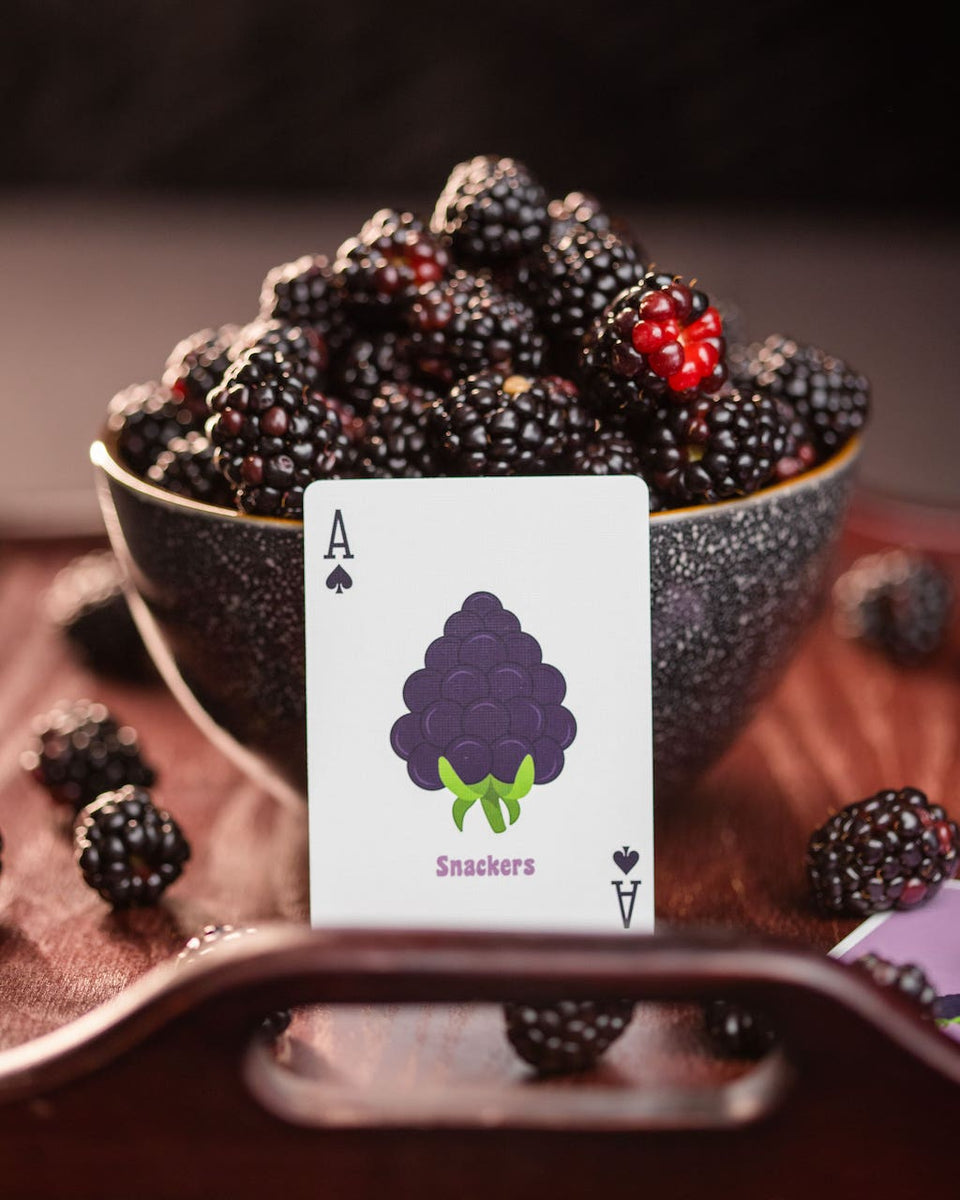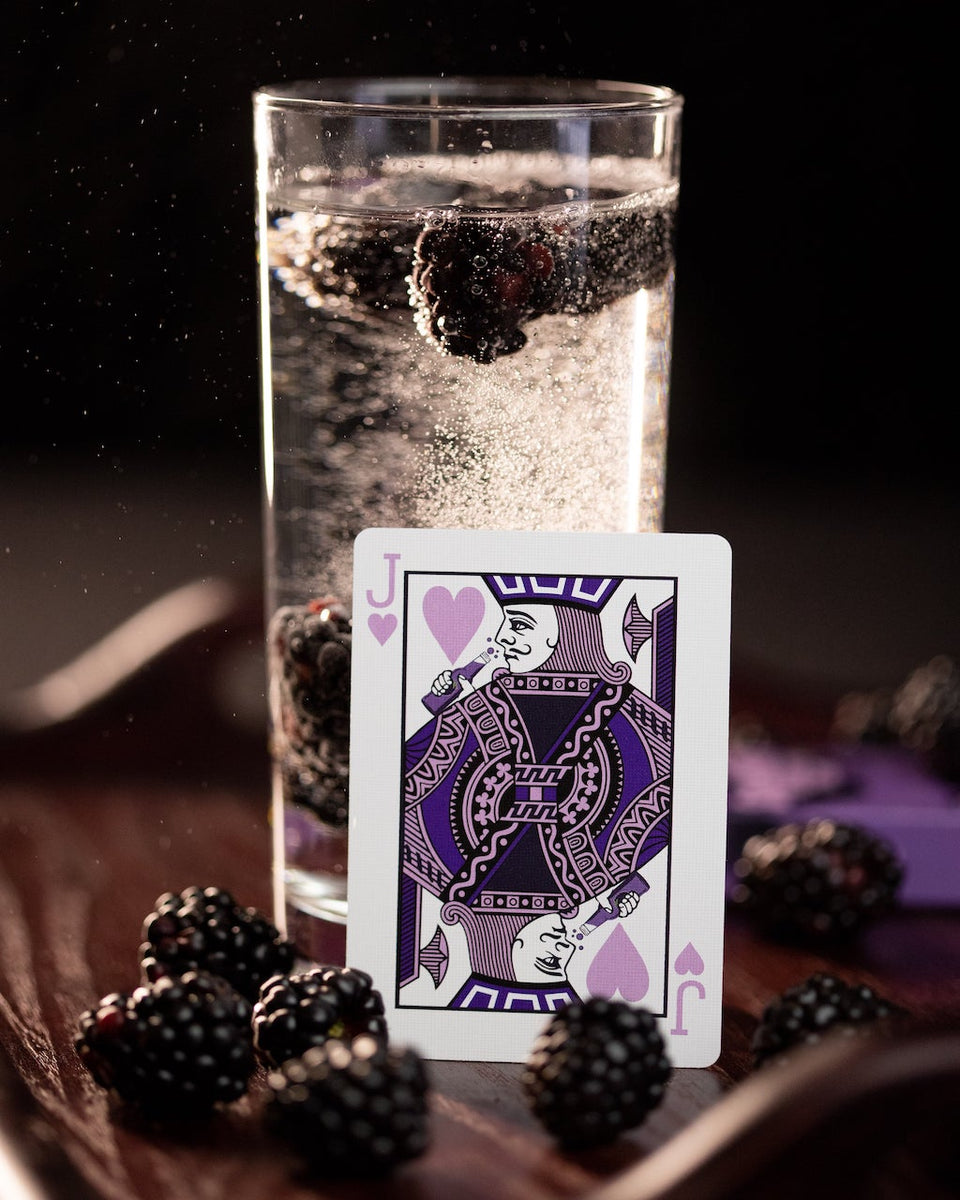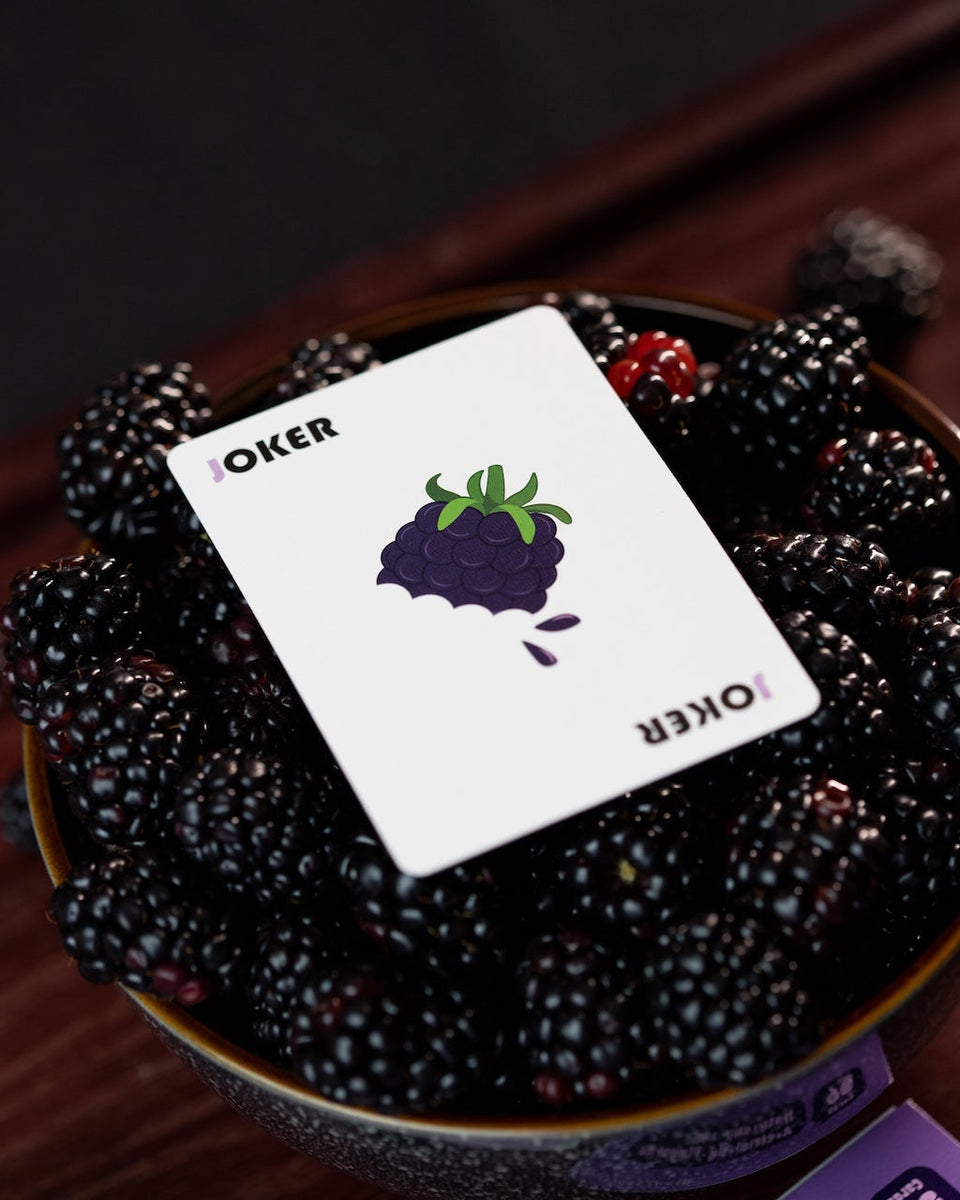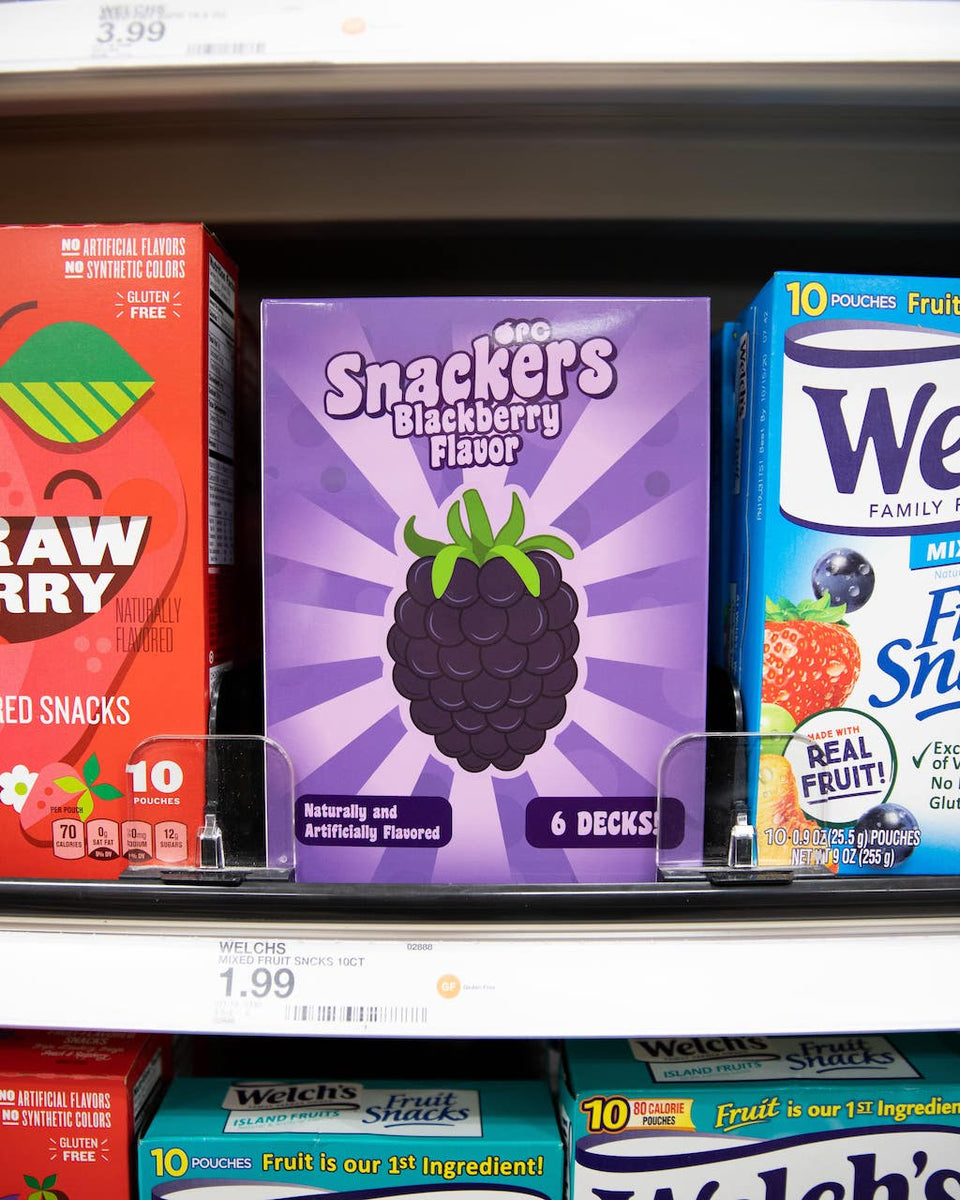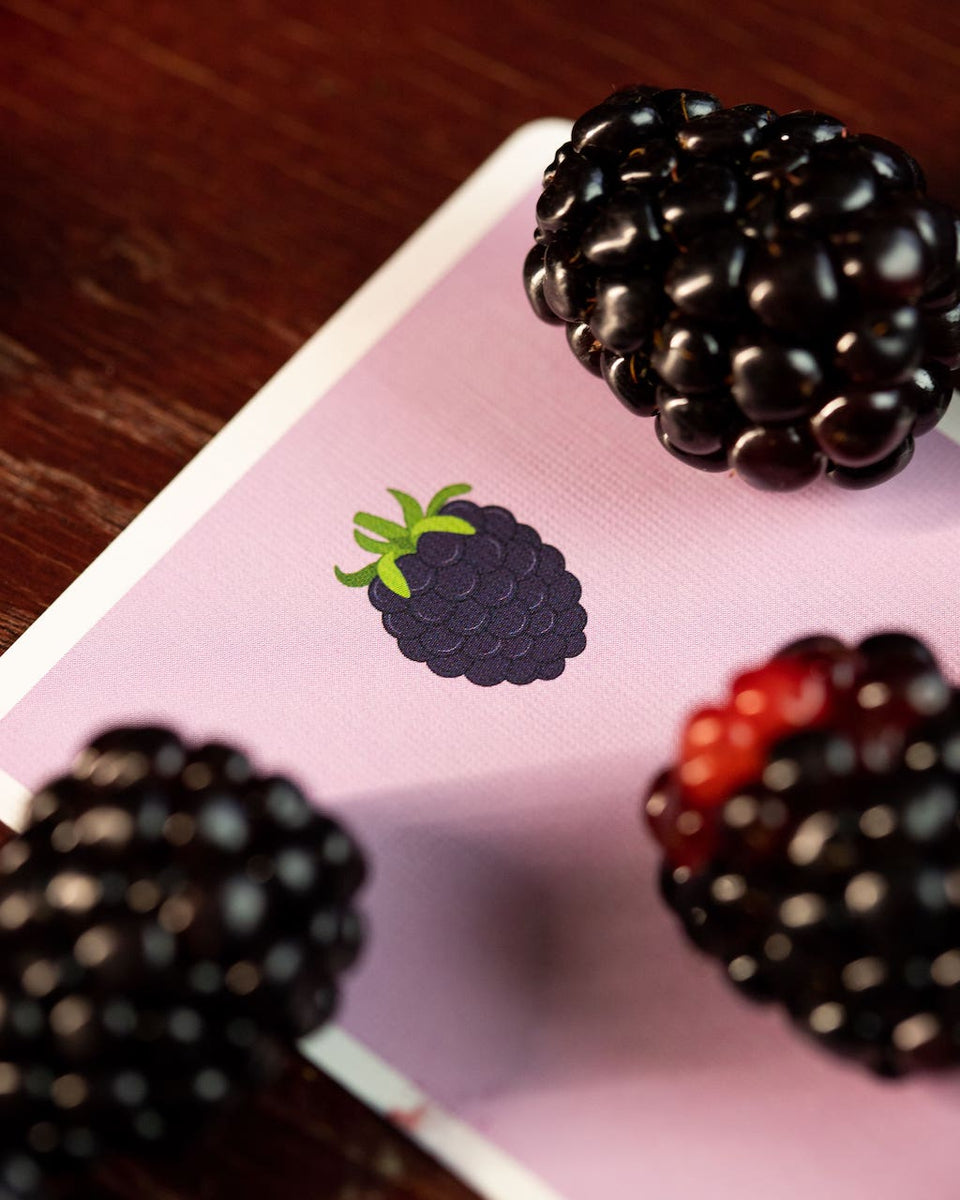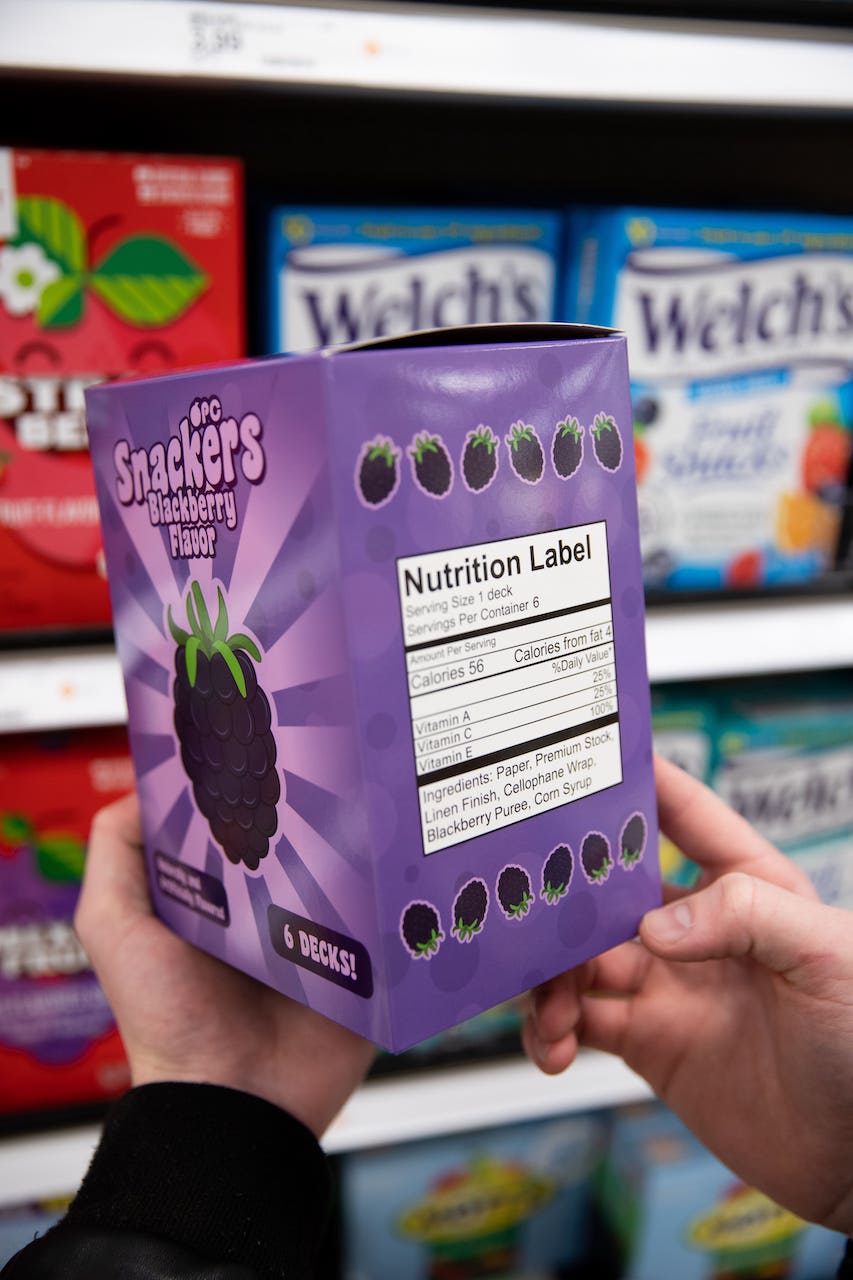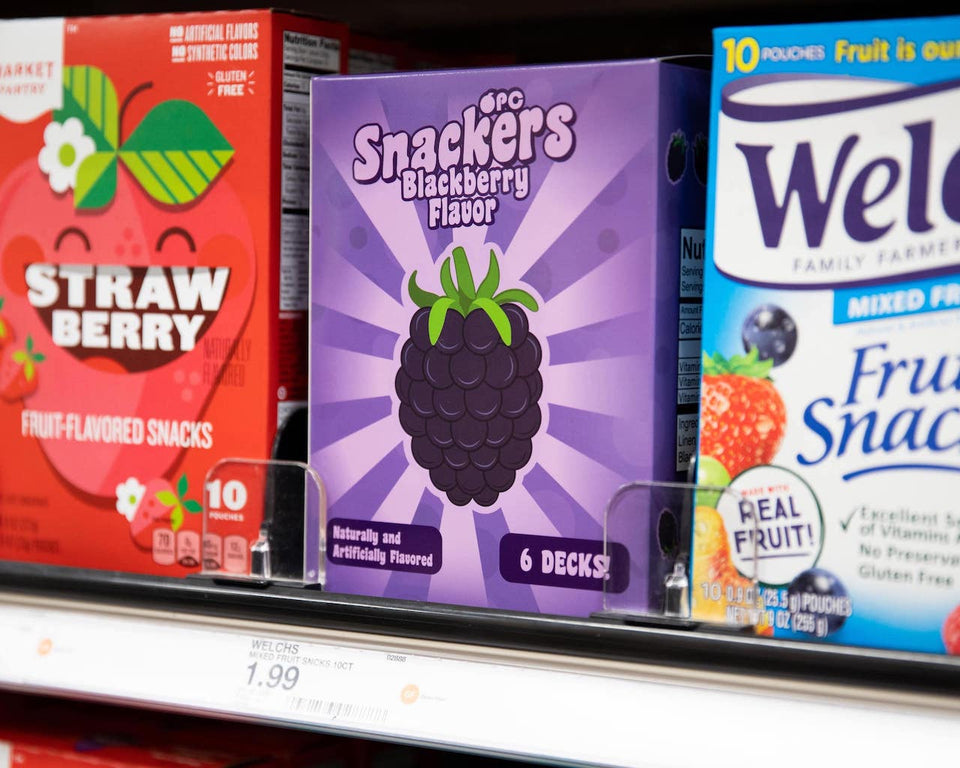 Blackberry Snackers V2
Our very anticipated first deck of 2020 is here!!! Snackers Blackberry Flavor is the second deck in the Snackers series and we added a couple of different things this time. Like before, the decks come in a re-sealable fruit snack bag, but this time we used an essential oil to make sure the scent stayed in the bag!
I heard if you use the deck after opening it that sometimes it makes the deck scented too! We also made a Half Brick Box to put your bags in and play some games on. Just like always this deck is a fun, colorful, and perfect deck for cardistry, magic, and game night with friends.
Printed by USPCC on Bee Stock with a premium finish this deck handles and feels delicious! Some would even say they spread like Blackberry jam... This is a limited run of 3,000 decks so make sure you #securethebag!