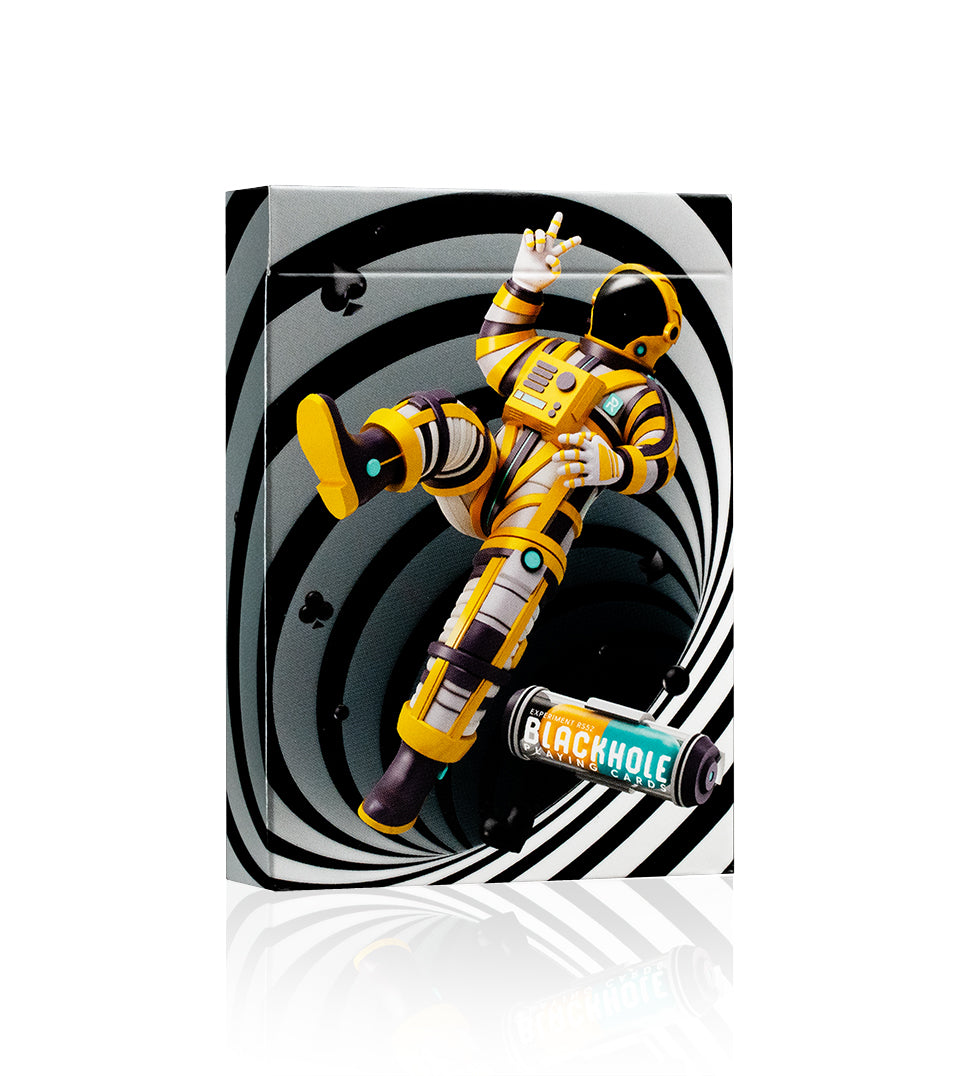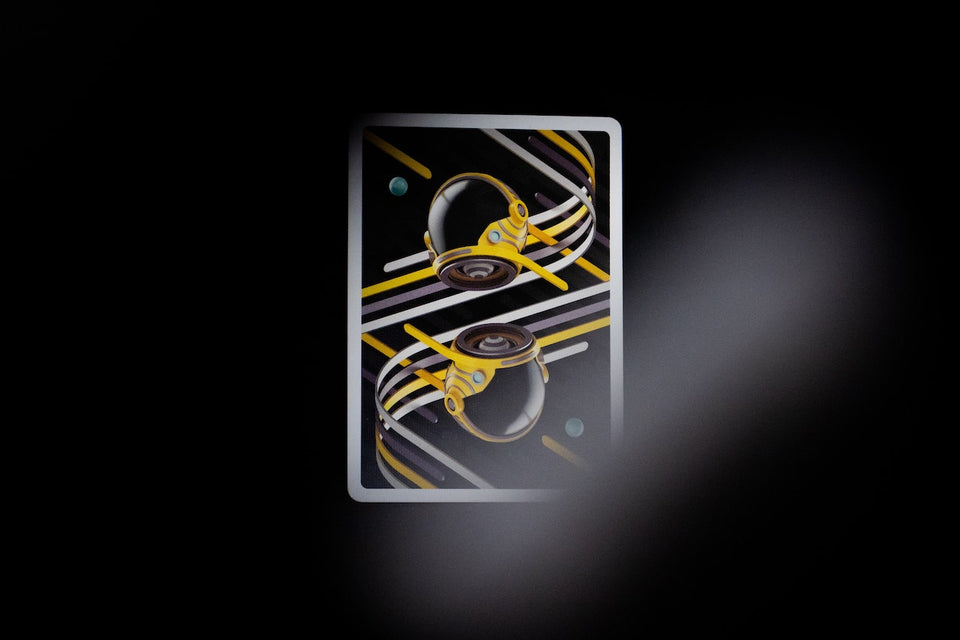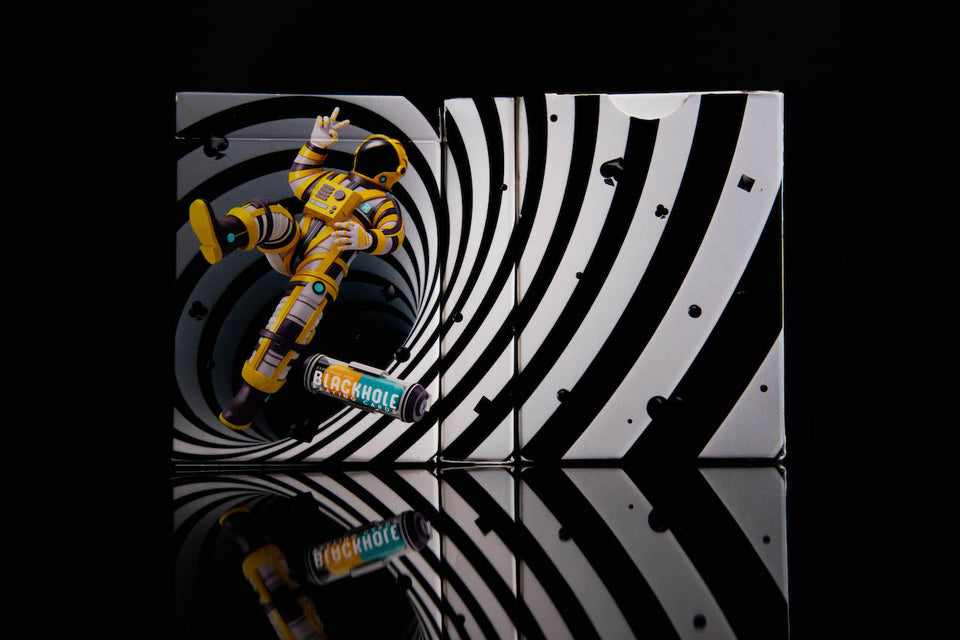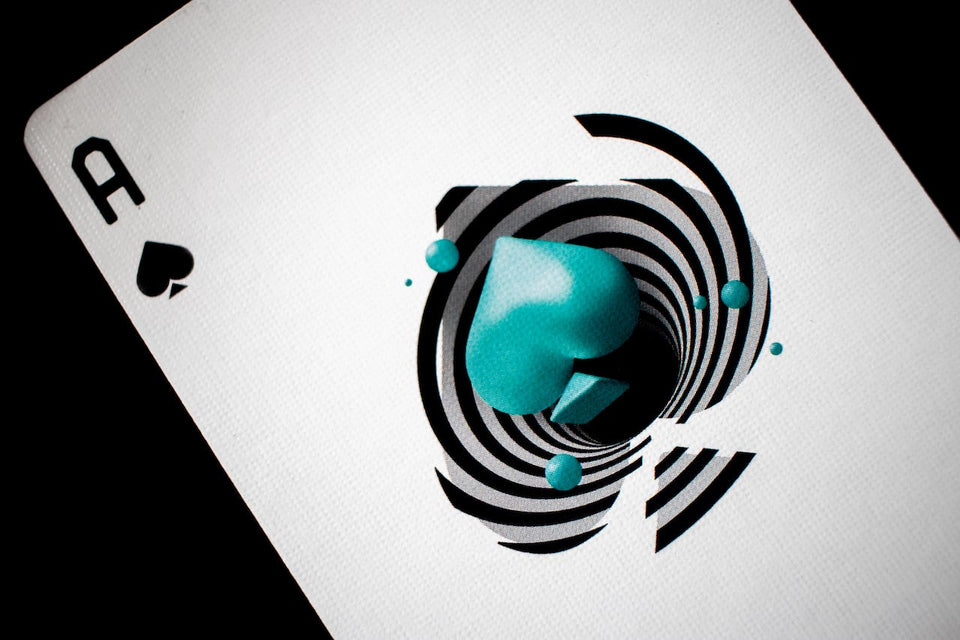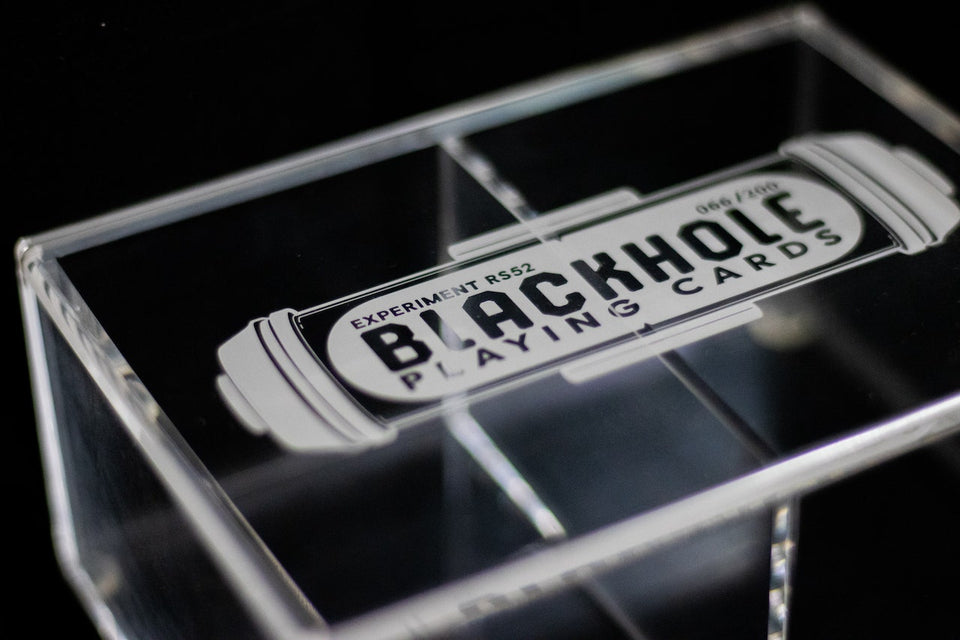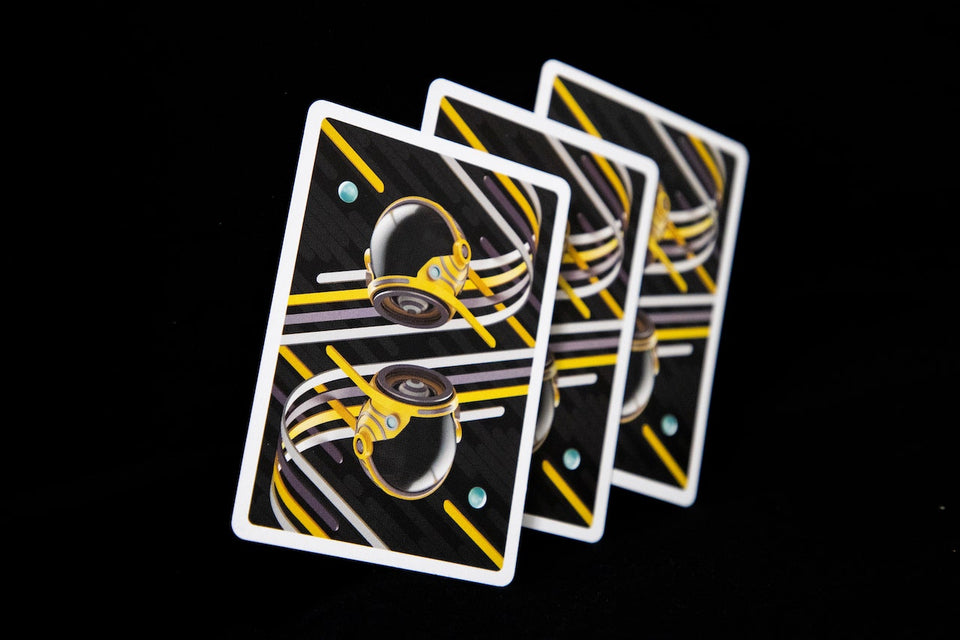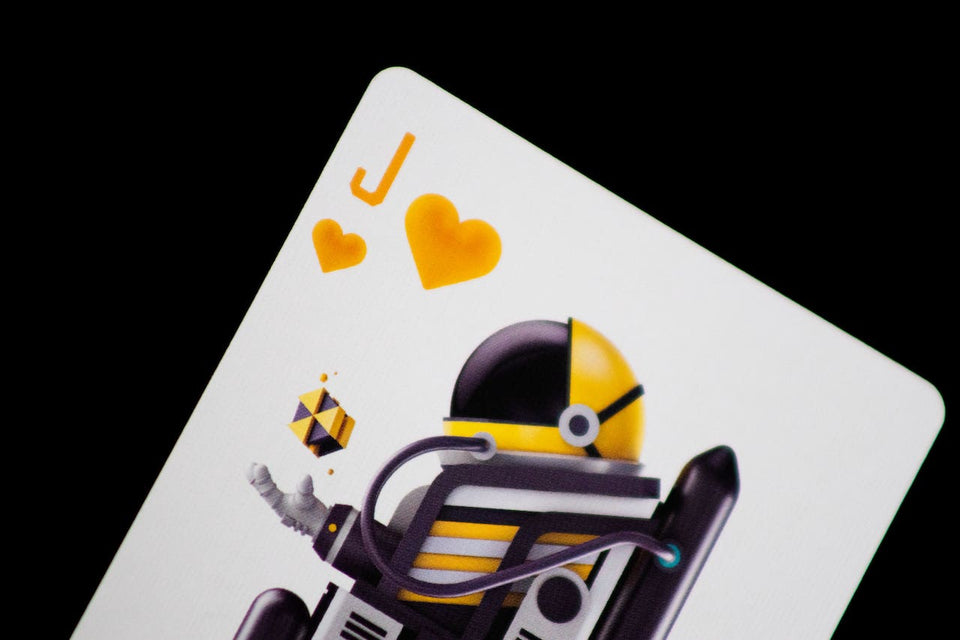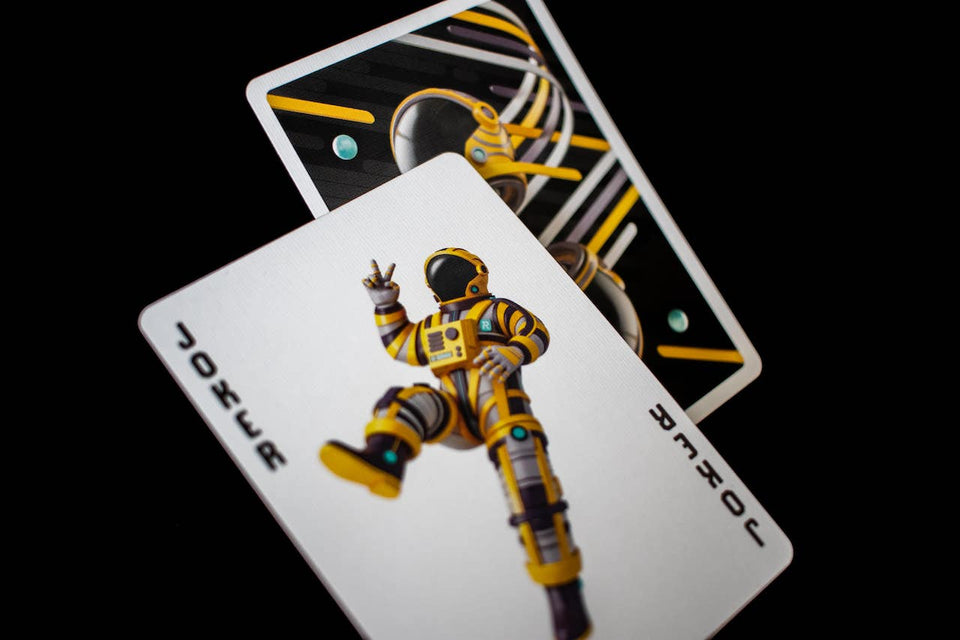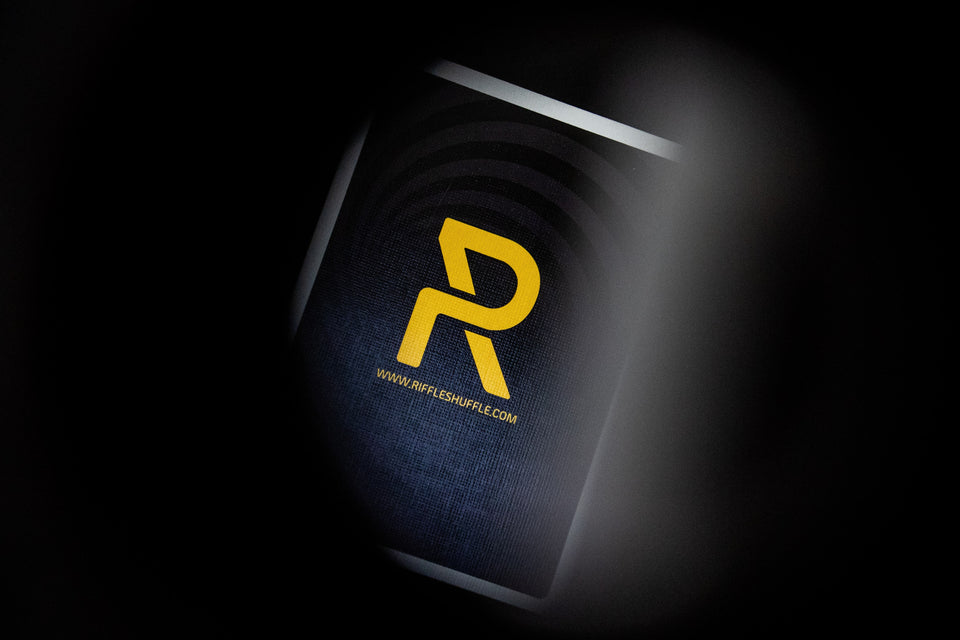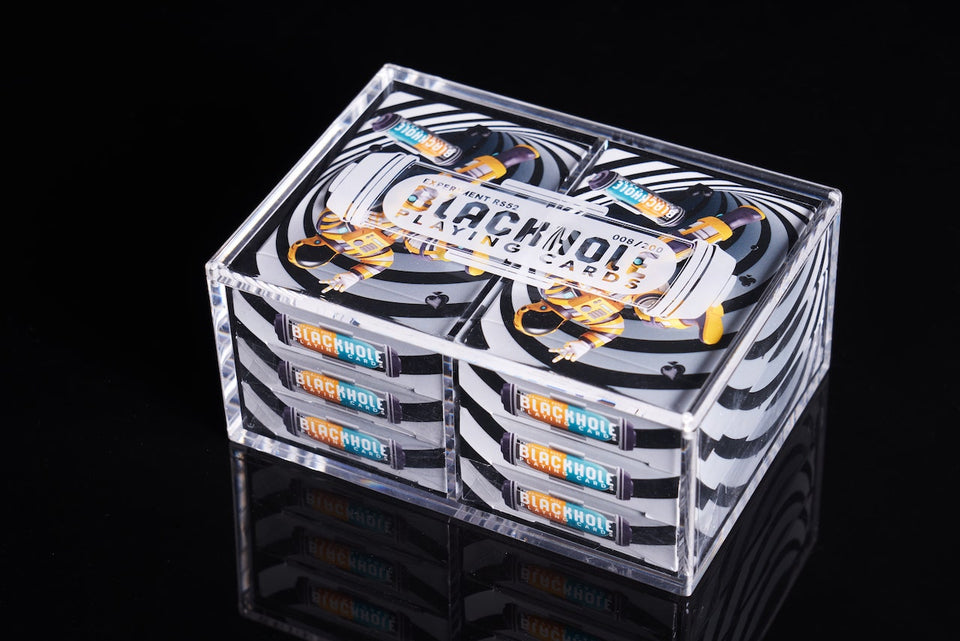 BLACK HOLE
by Riffle Shuffle Playing Card Co
 This time, we explore the deepest depths of space. Rumors of a strange phenomenon at the edge of a black hole has brought travels from far and wide to seek adventure and discover the truth. Steven Harrison, the designer of Play dead channeled this adventurous fantasy when he designed the Blackhole playing cards. The deck follows the journey of an astronaut through the vertigo of black holes and cosmic card suits flying through space in vivid colors. Discover the mysteries of the universe as you shuffle through the deck. Are you brave enough to embark on the journey?
BLACKHOLE COLLECTOR BOX
Limited Edition of 200
Laser Engraved 
Each box is Numbered 001/200
5mm Acrylic Material 
Printed by United States Playing Card Co with Premium Bee Casino Stock. And it's Crushed. Limited Edition of 5000. No Reprints.