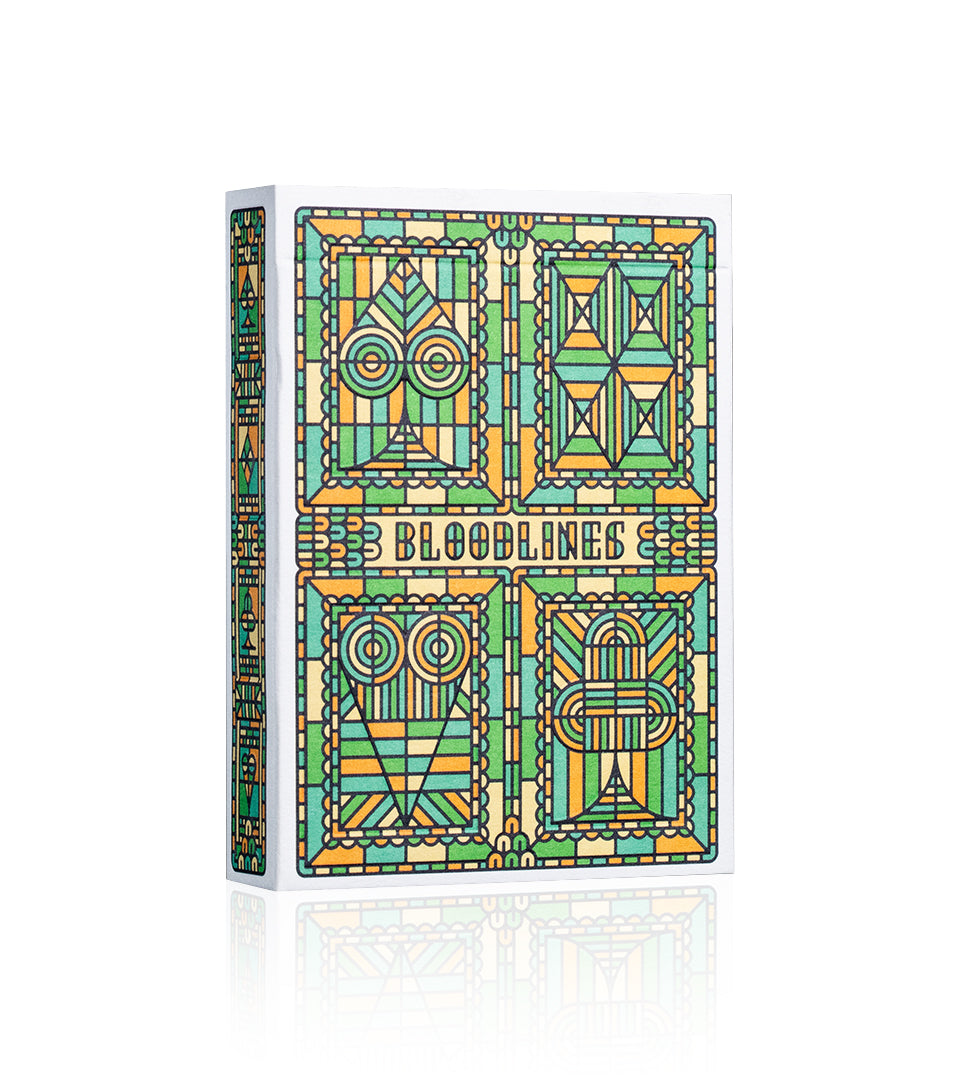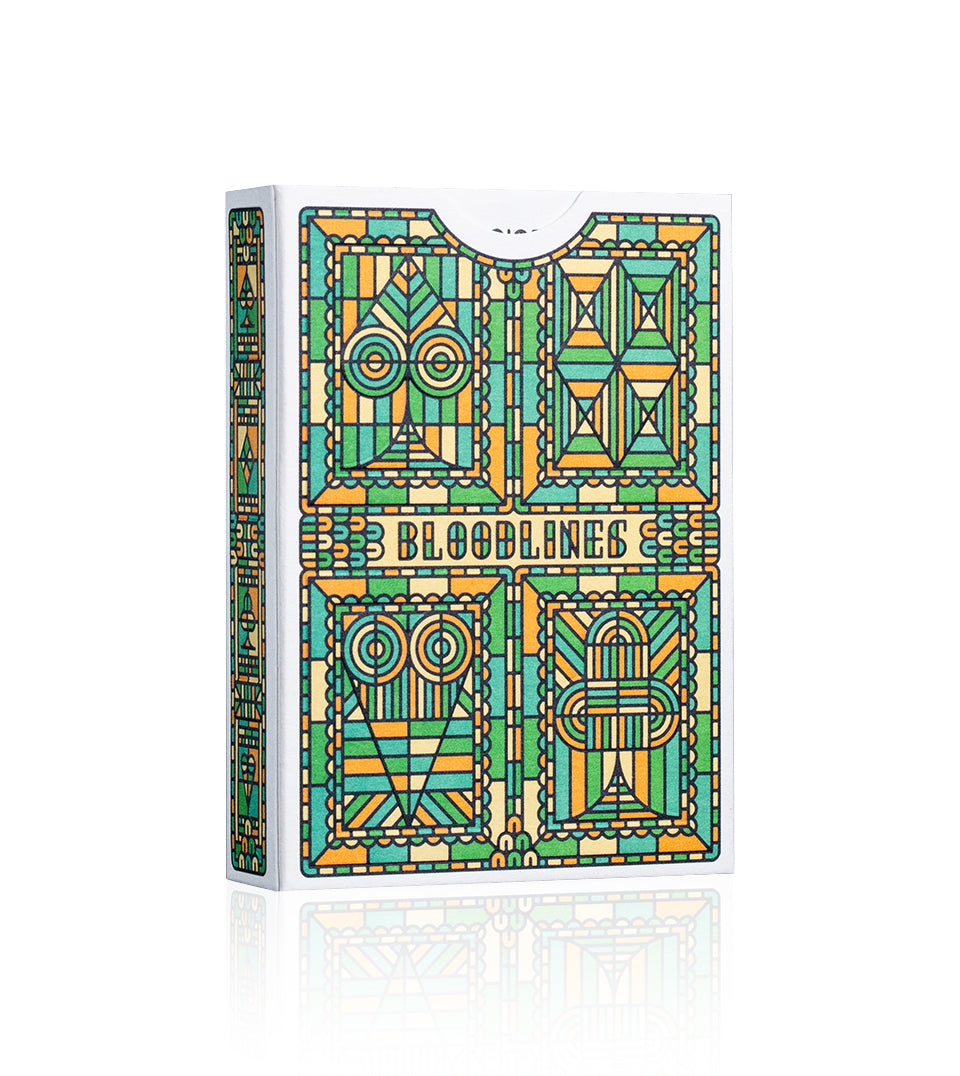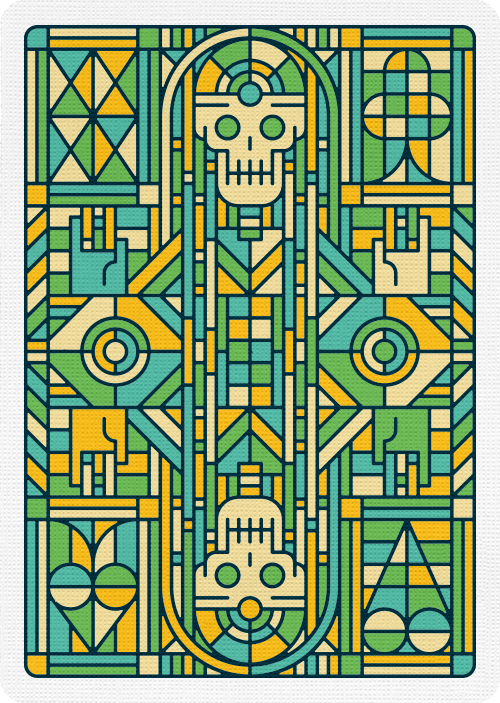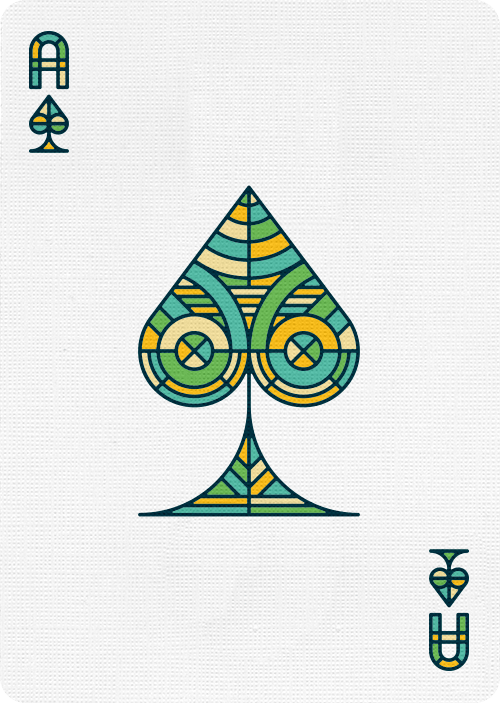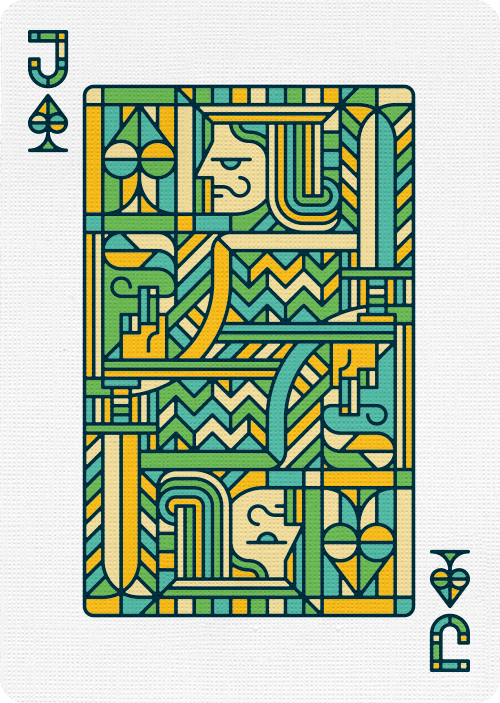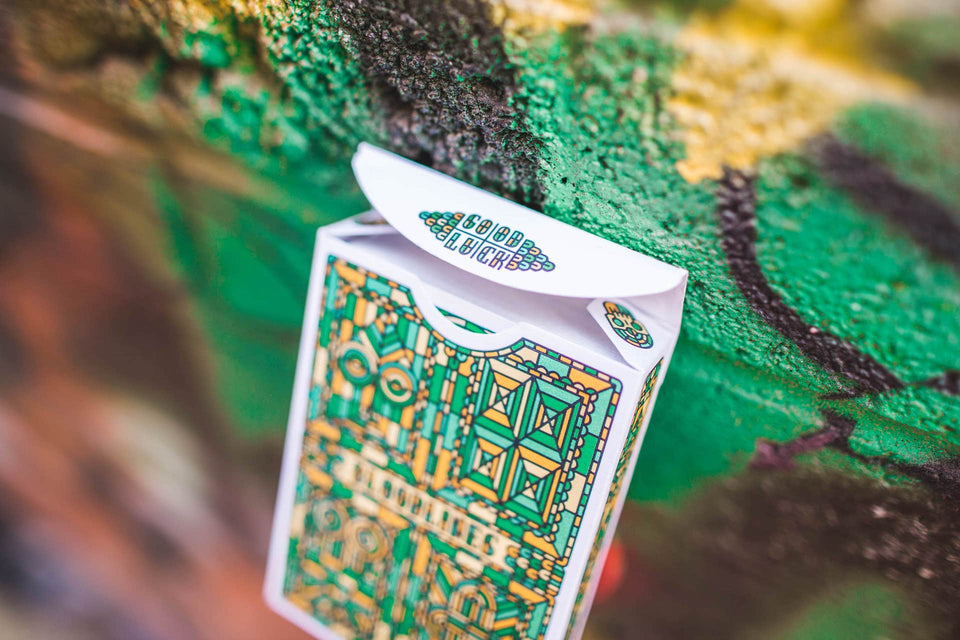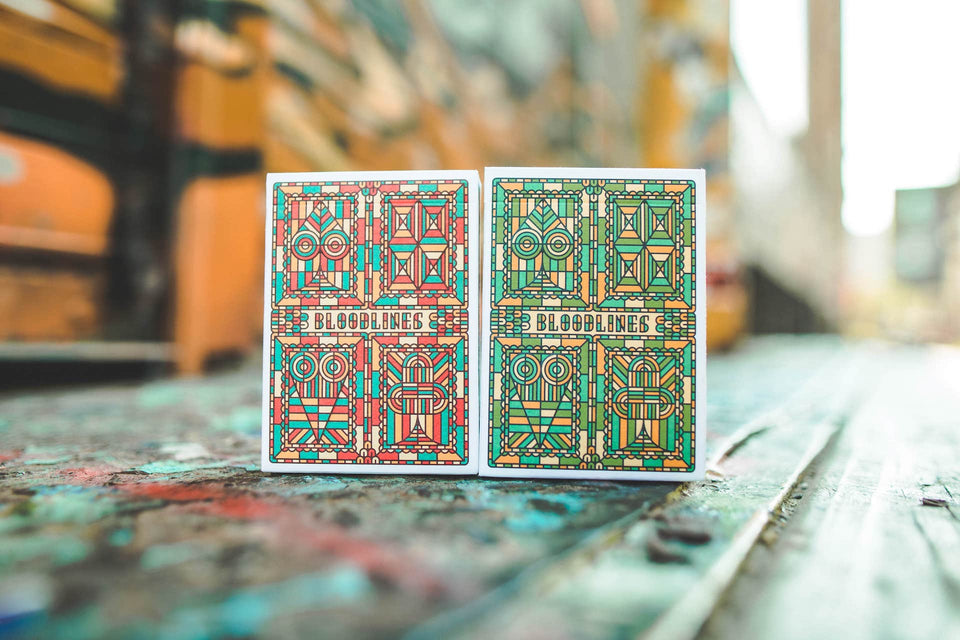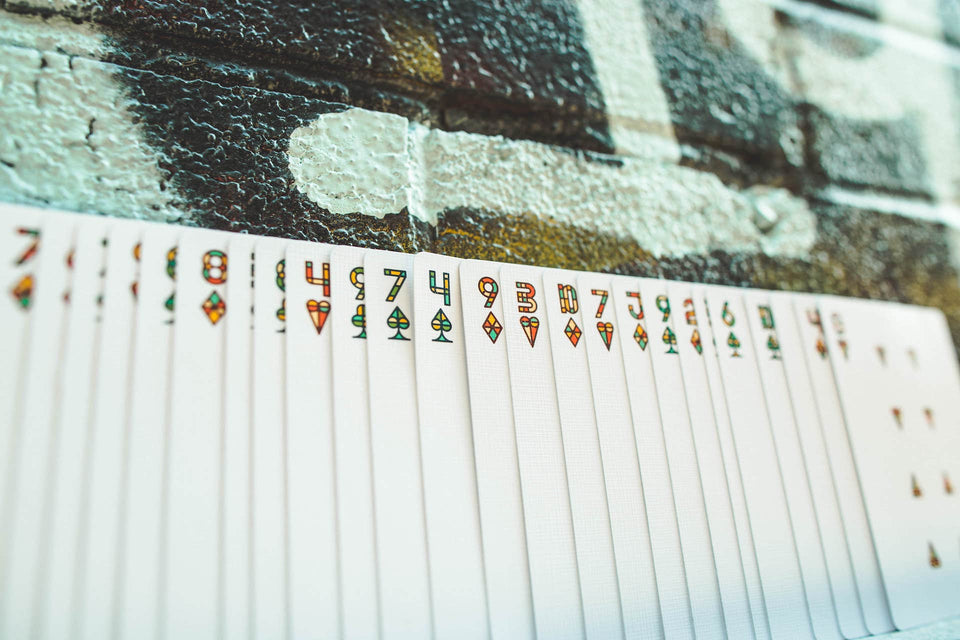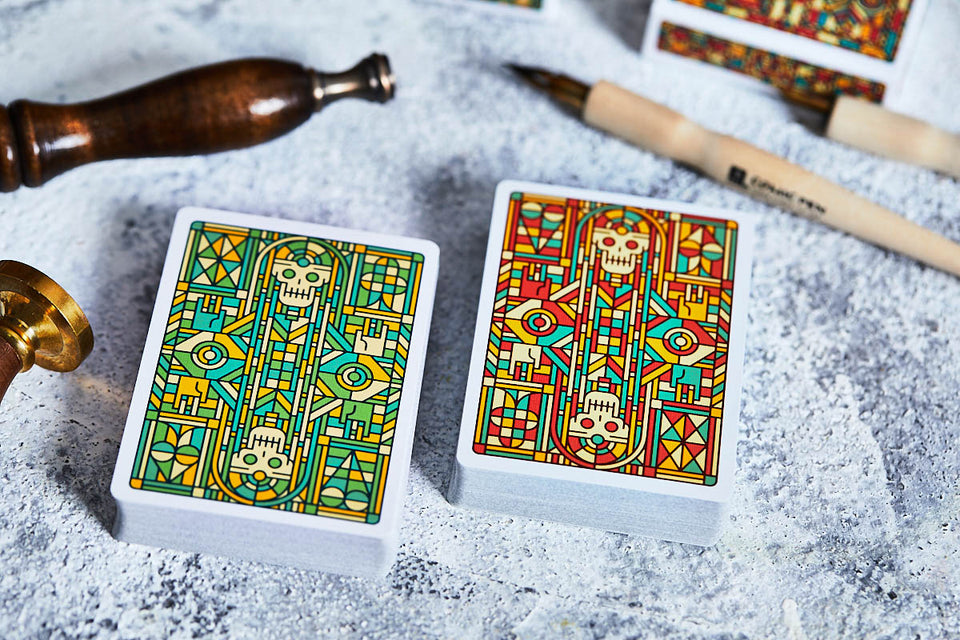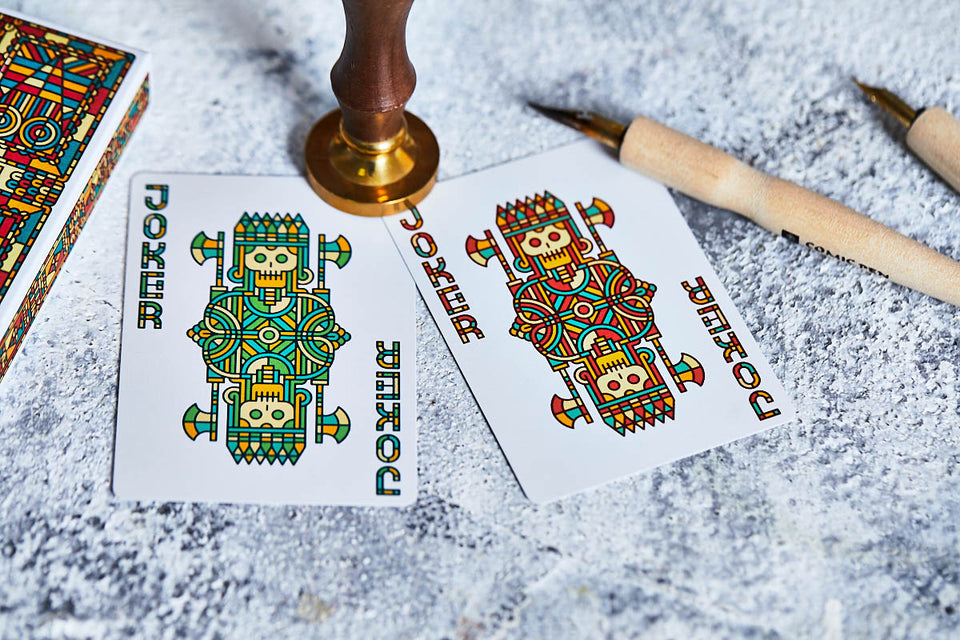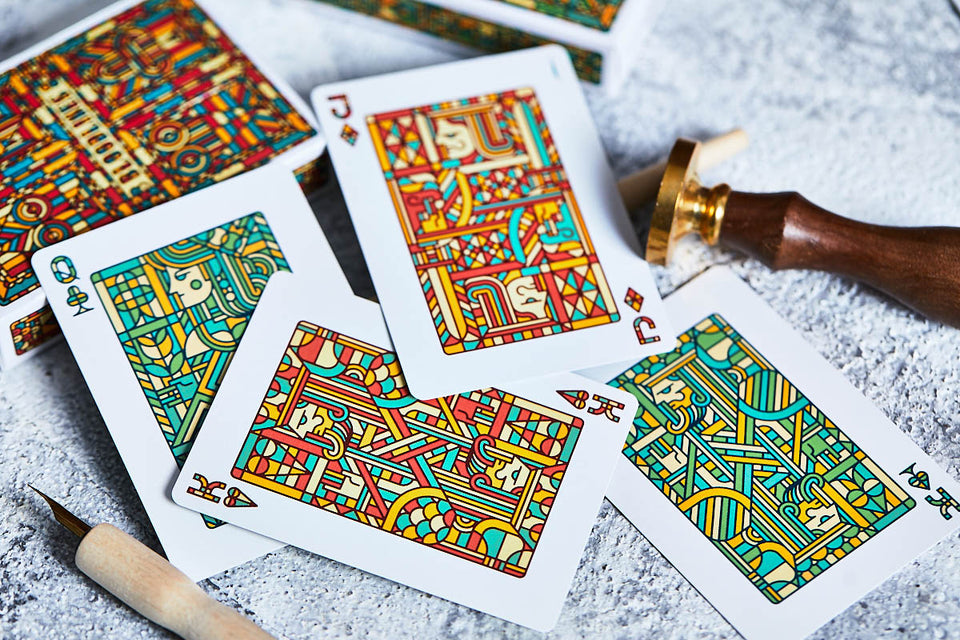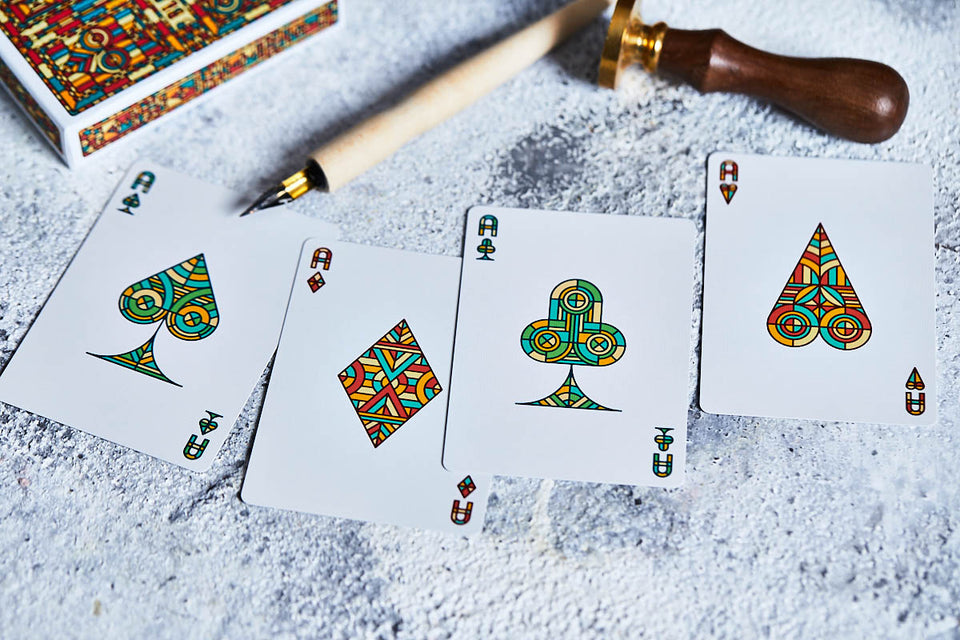 Bloodline Emerald
by Riffle Shuffle Playing Card Co
Here we are with a brand-new deck, this time from the talented graphic designer Gregory Darroll. Gregory's fresh, fun illustration style permeates into the whole Bloodlines deck. The Bloodlines deck comes in two different versions: Ruby Red and Emerald Green.
The images are cleverly broken down into multi-faceted geometrical grits. Each shape is filled in with a pop of basic colour, encircled with a thick outline, giving the whole design a look of stained glass of a cathedral. However, this deck is far from being as motionless as s glass panel. In fact, all of the small details come together in a dynamic design that is sure to attract many looks. 
Bloodline Playing Card will be printed by CARTAMUNDI with their legendary True Linen B9 FINISH. Since Cartamundi recently announced that they are replacing all the stocks with the new SlimLine Stock, these will be the very LAST few decks that have been printed with the TRUE LINEN B9 FINISH. Each edition is only LIMITED to 2000 Decks.