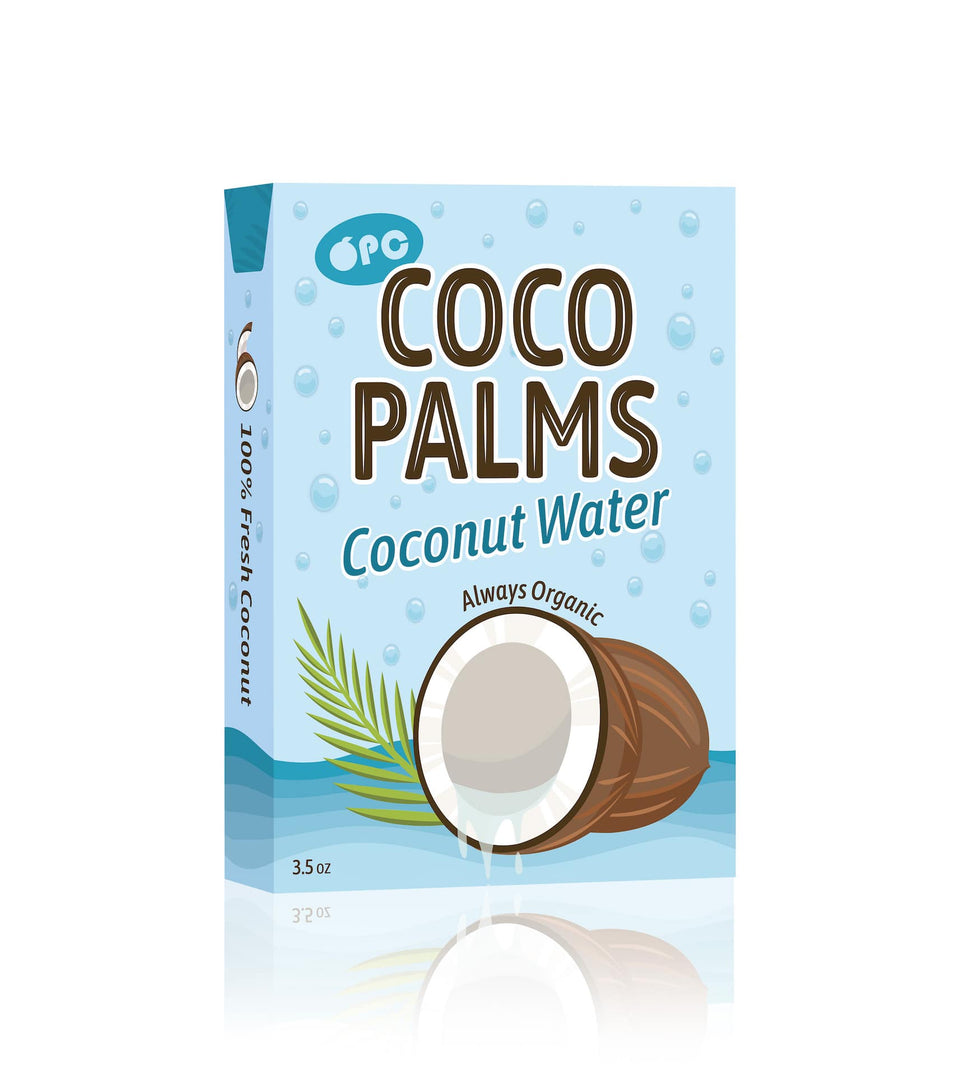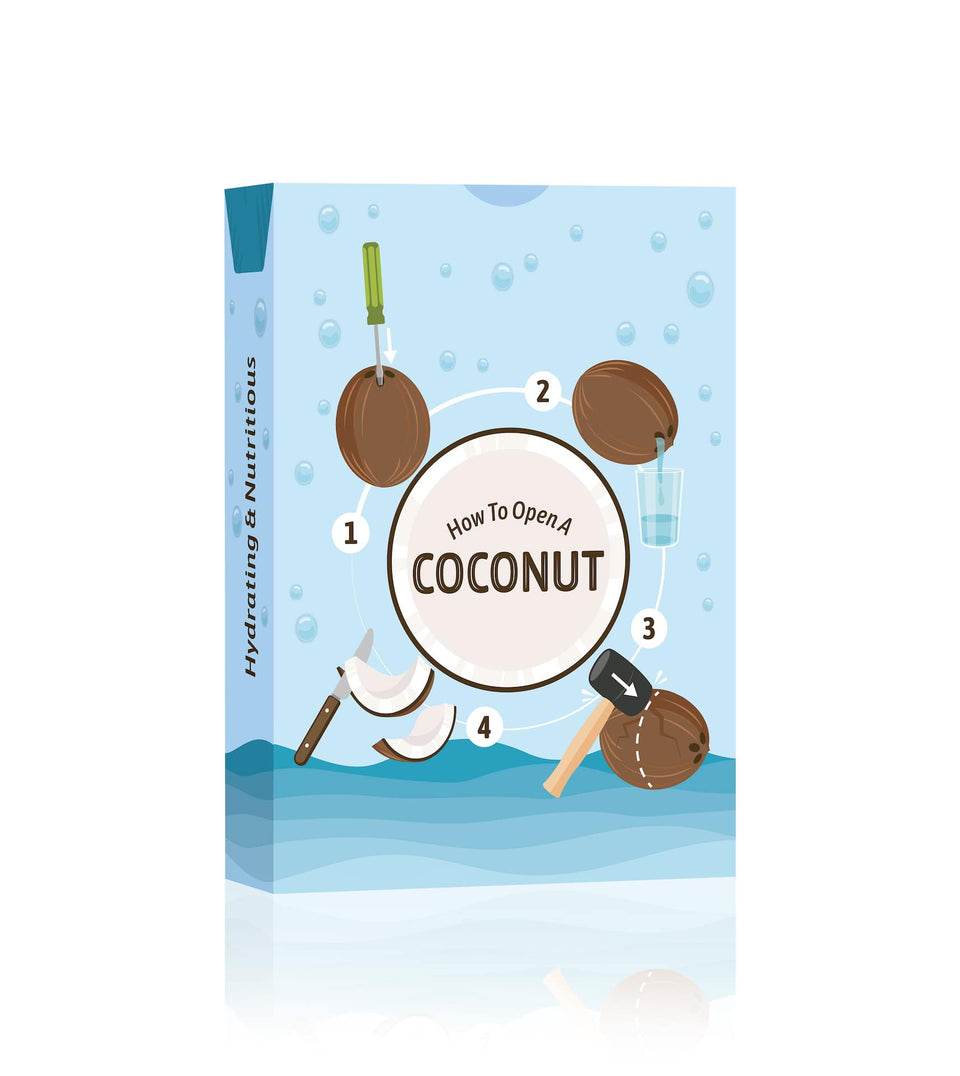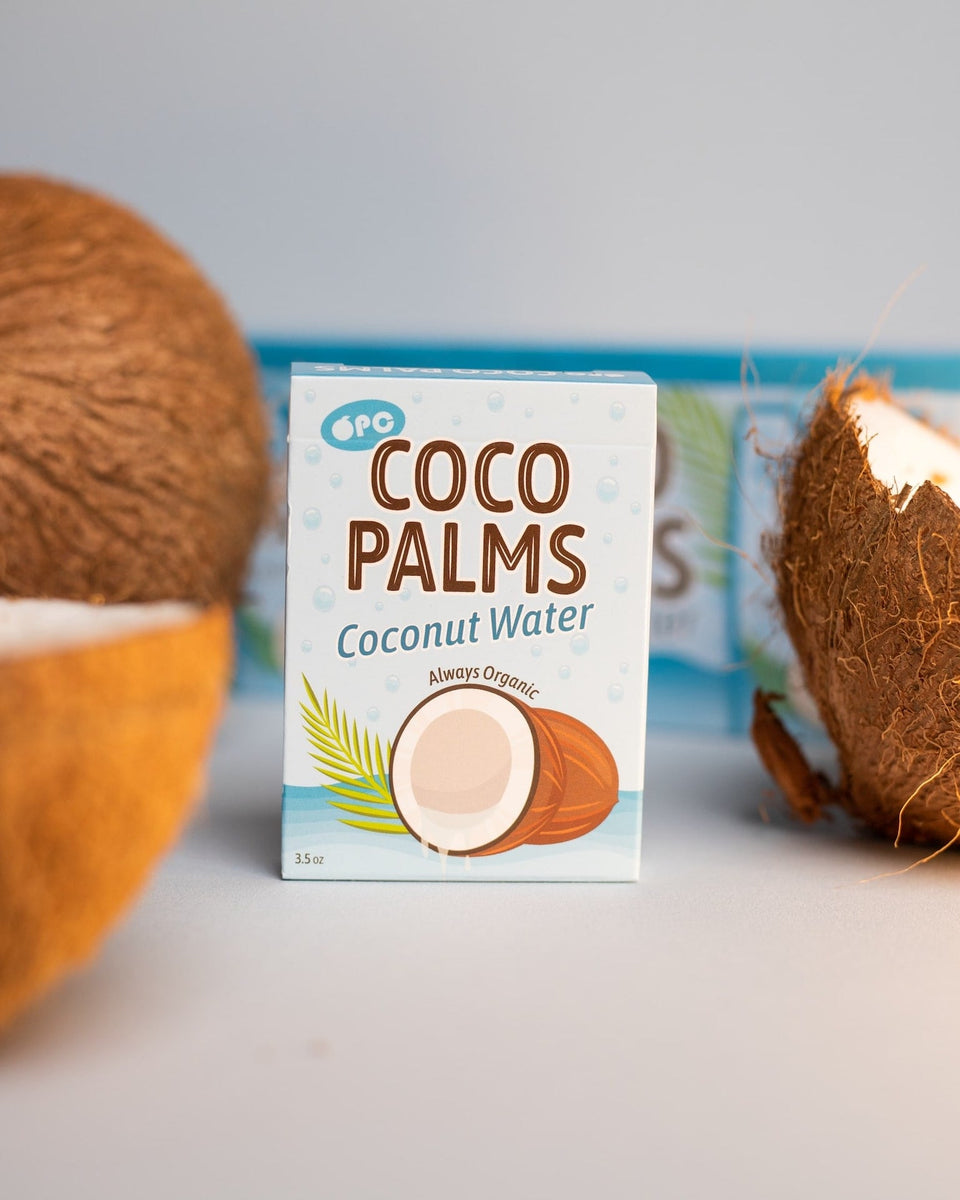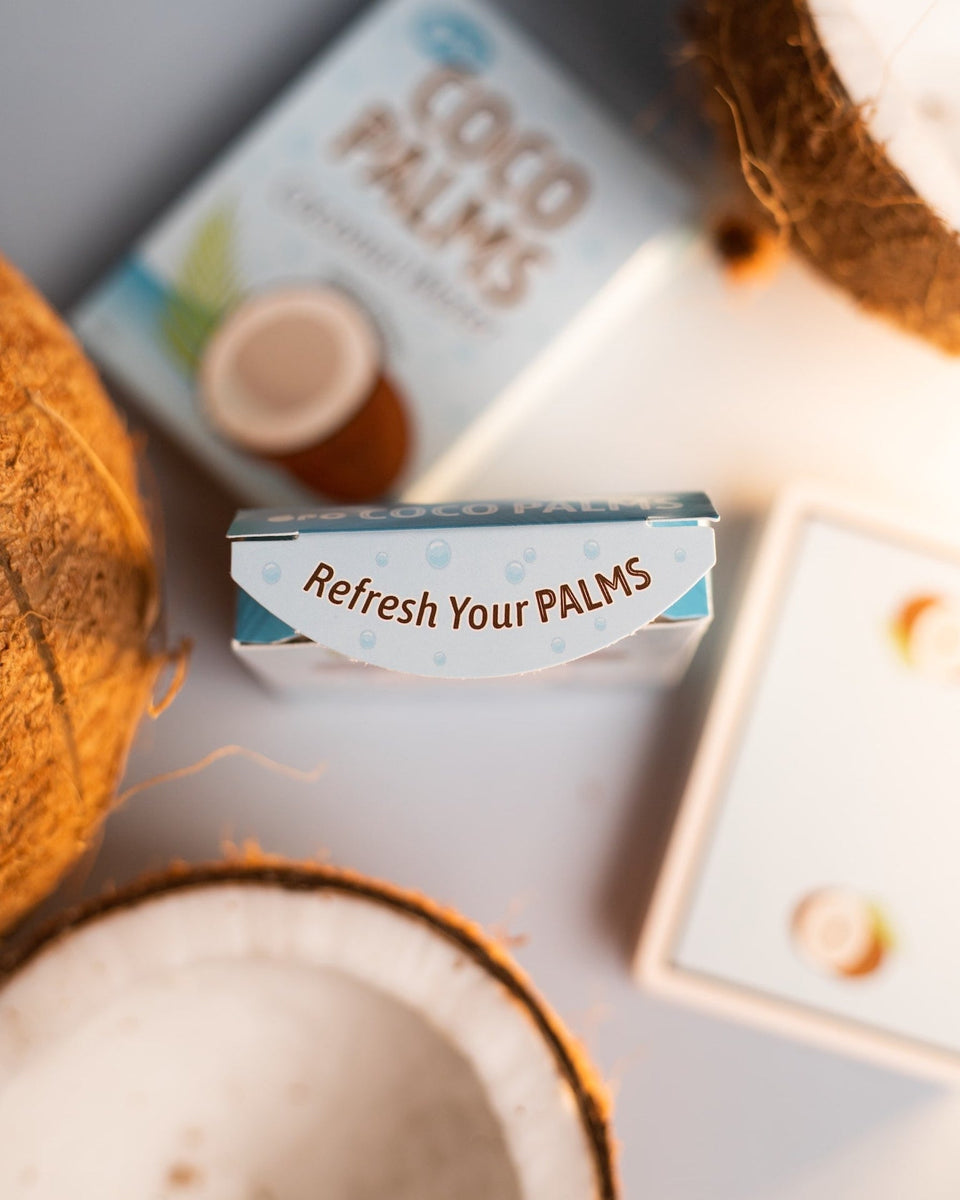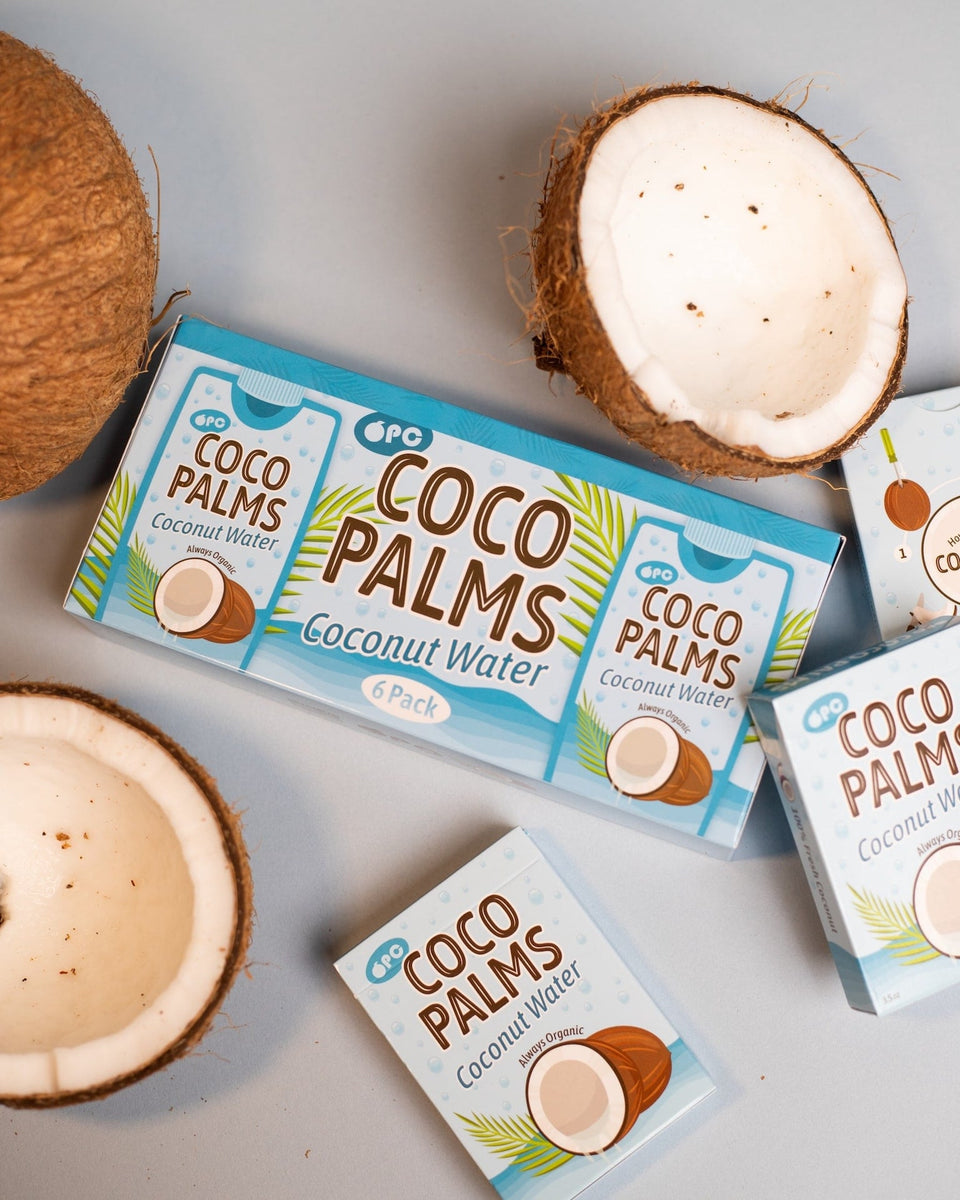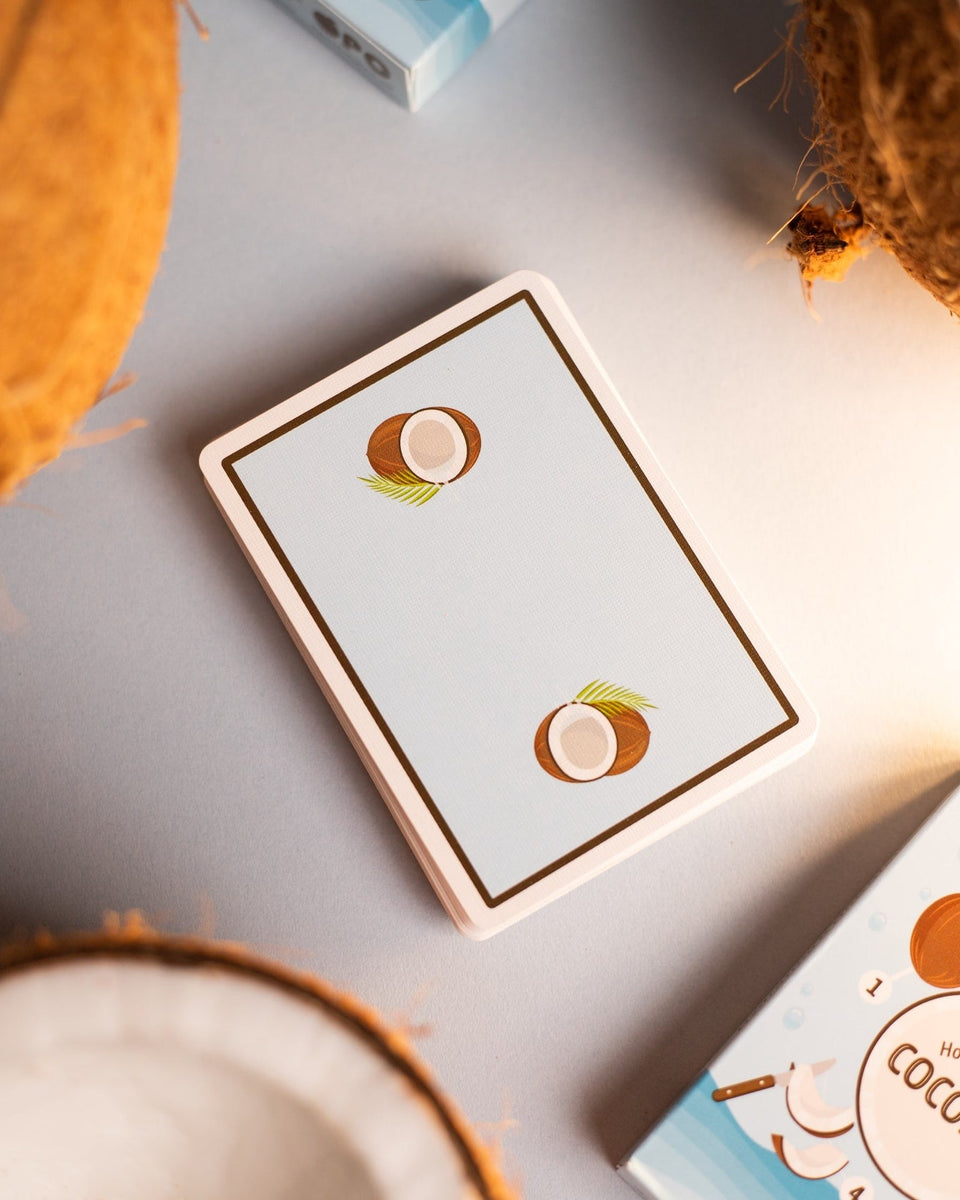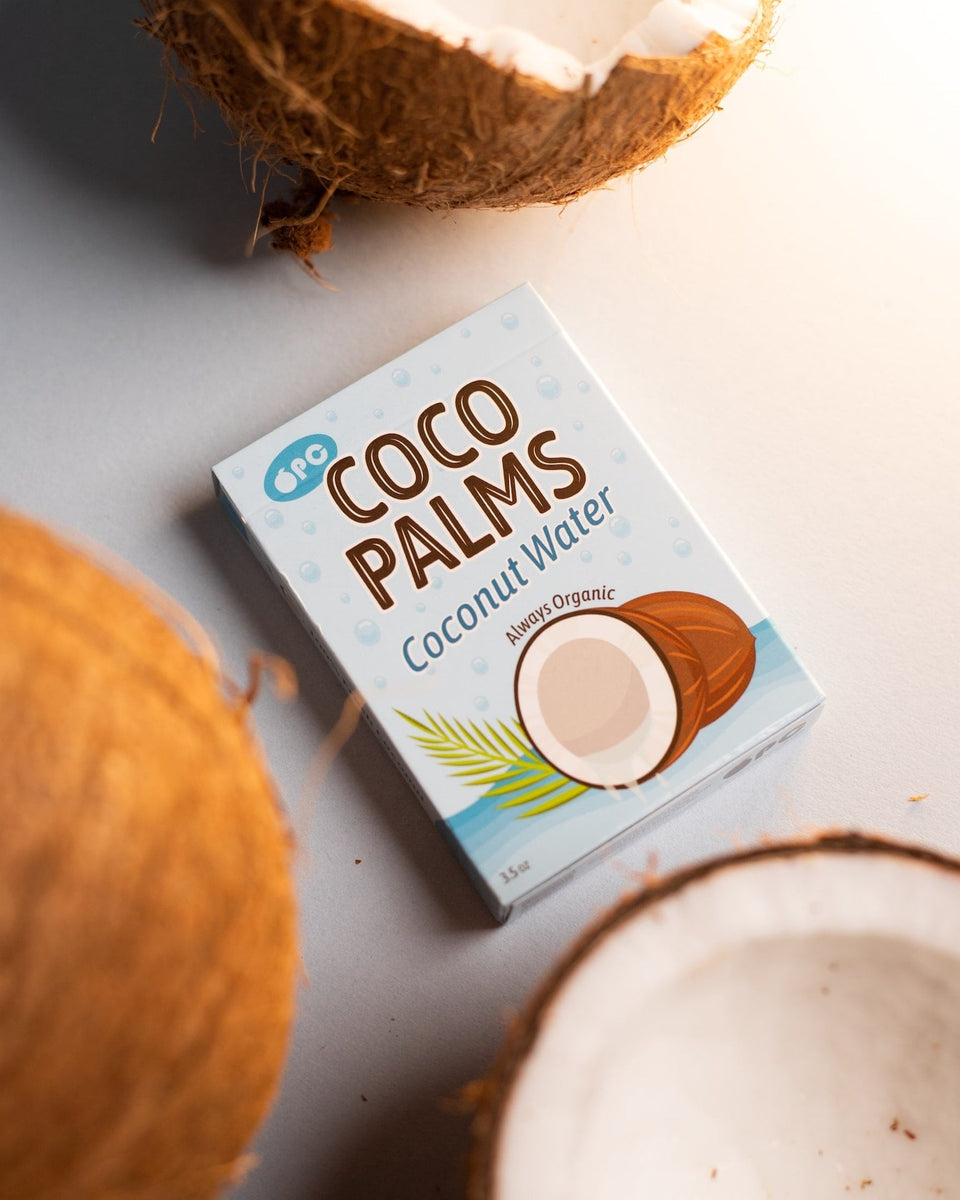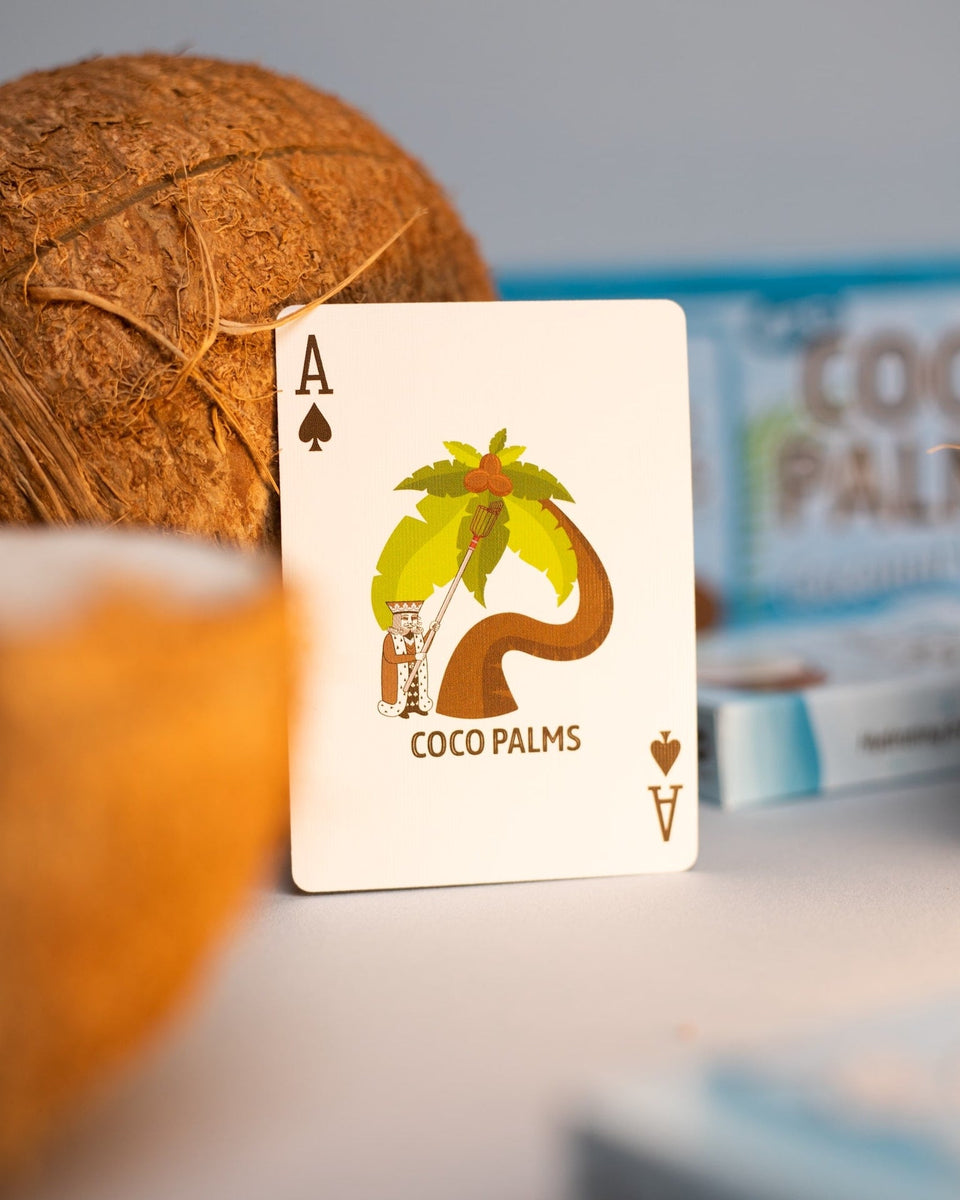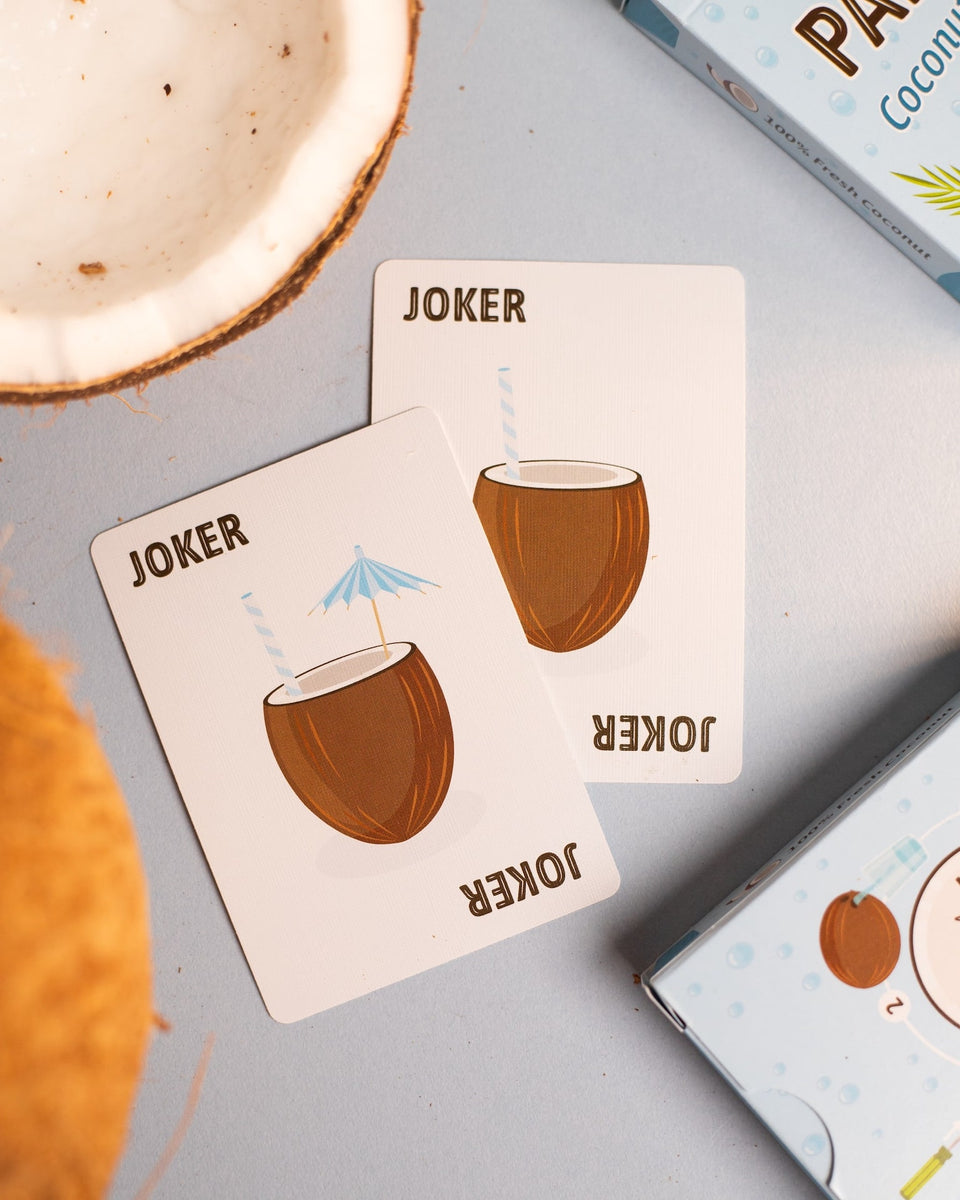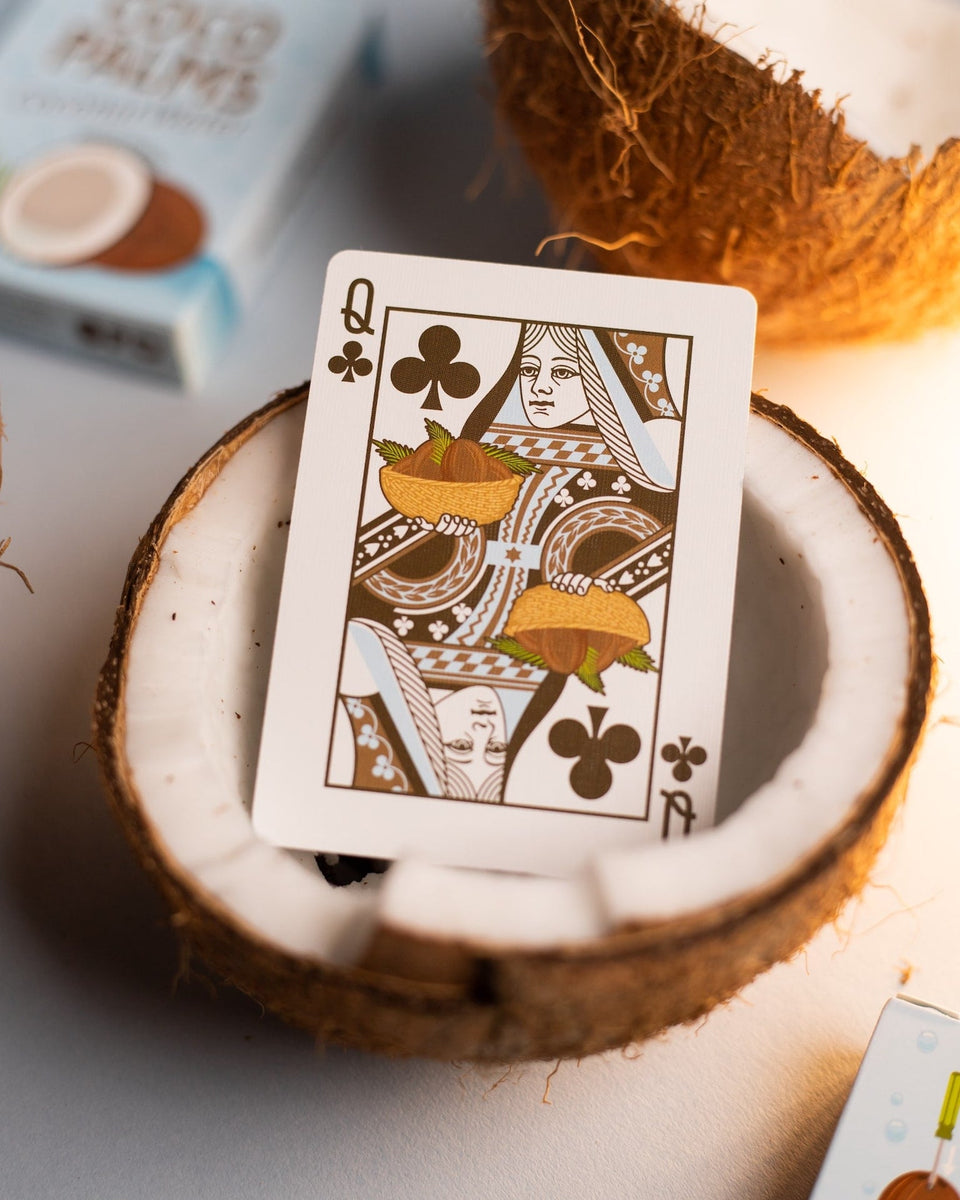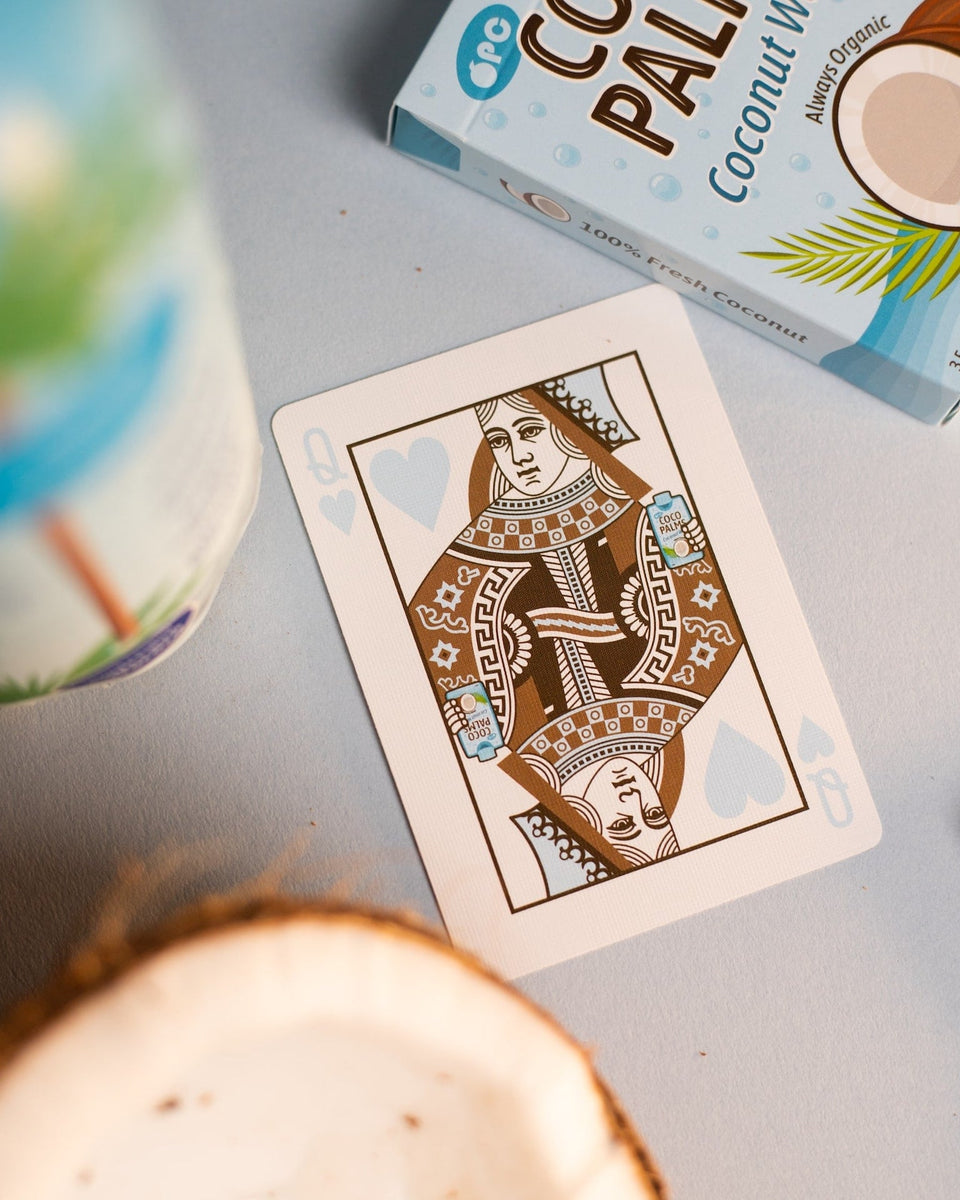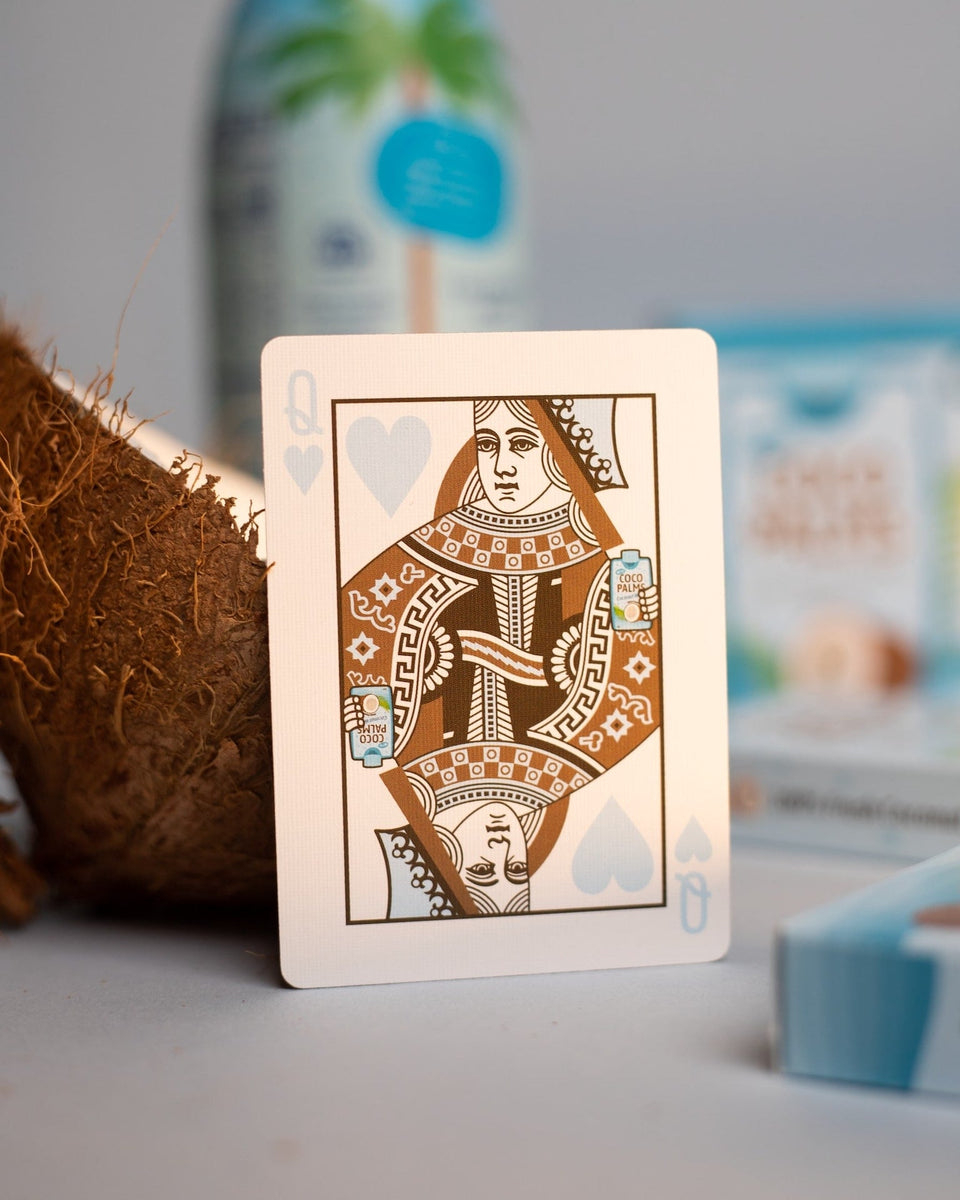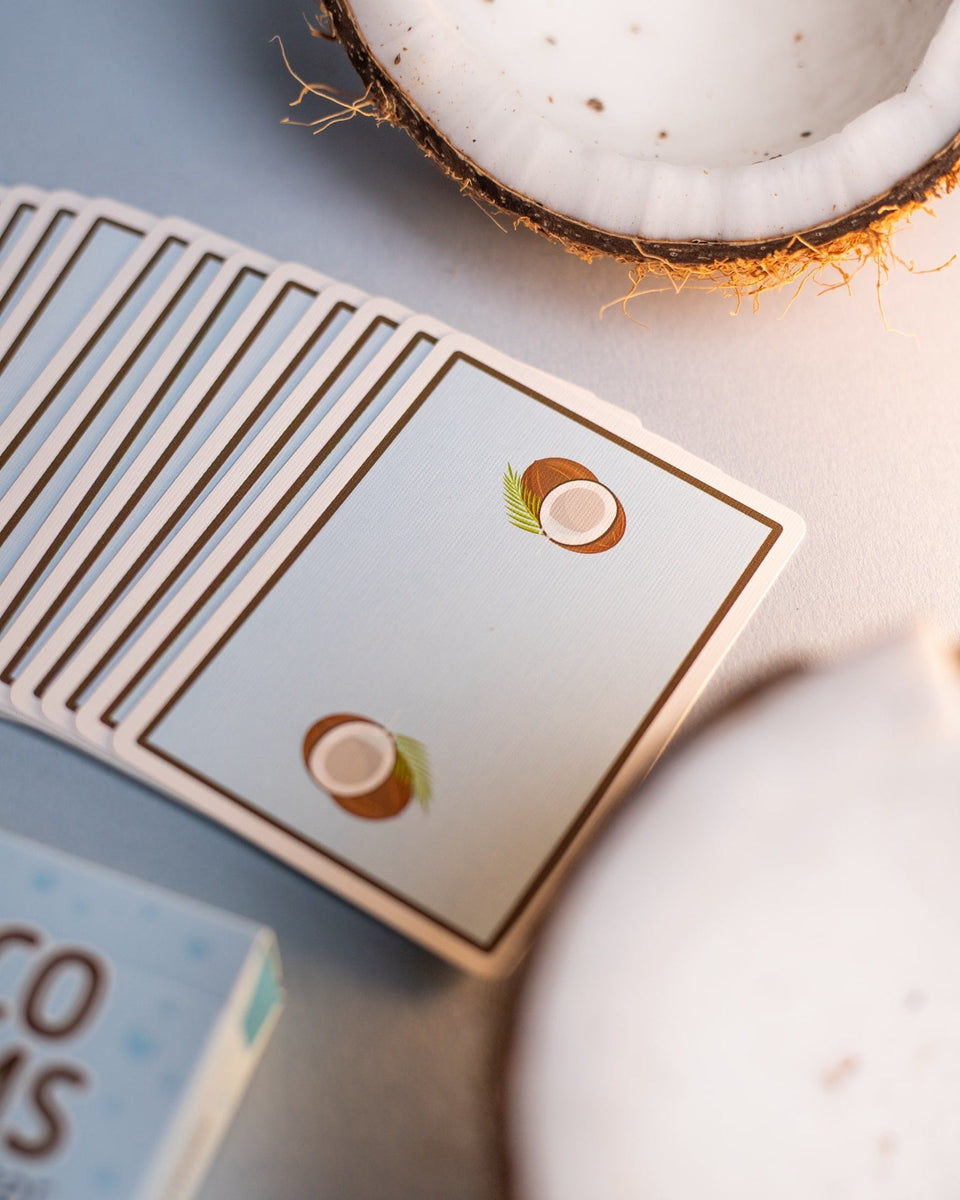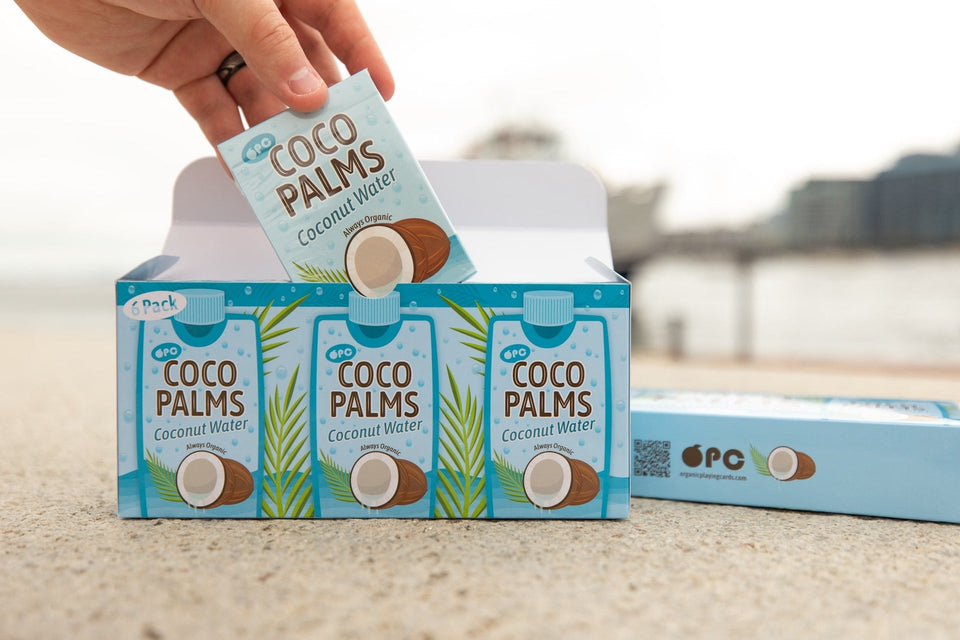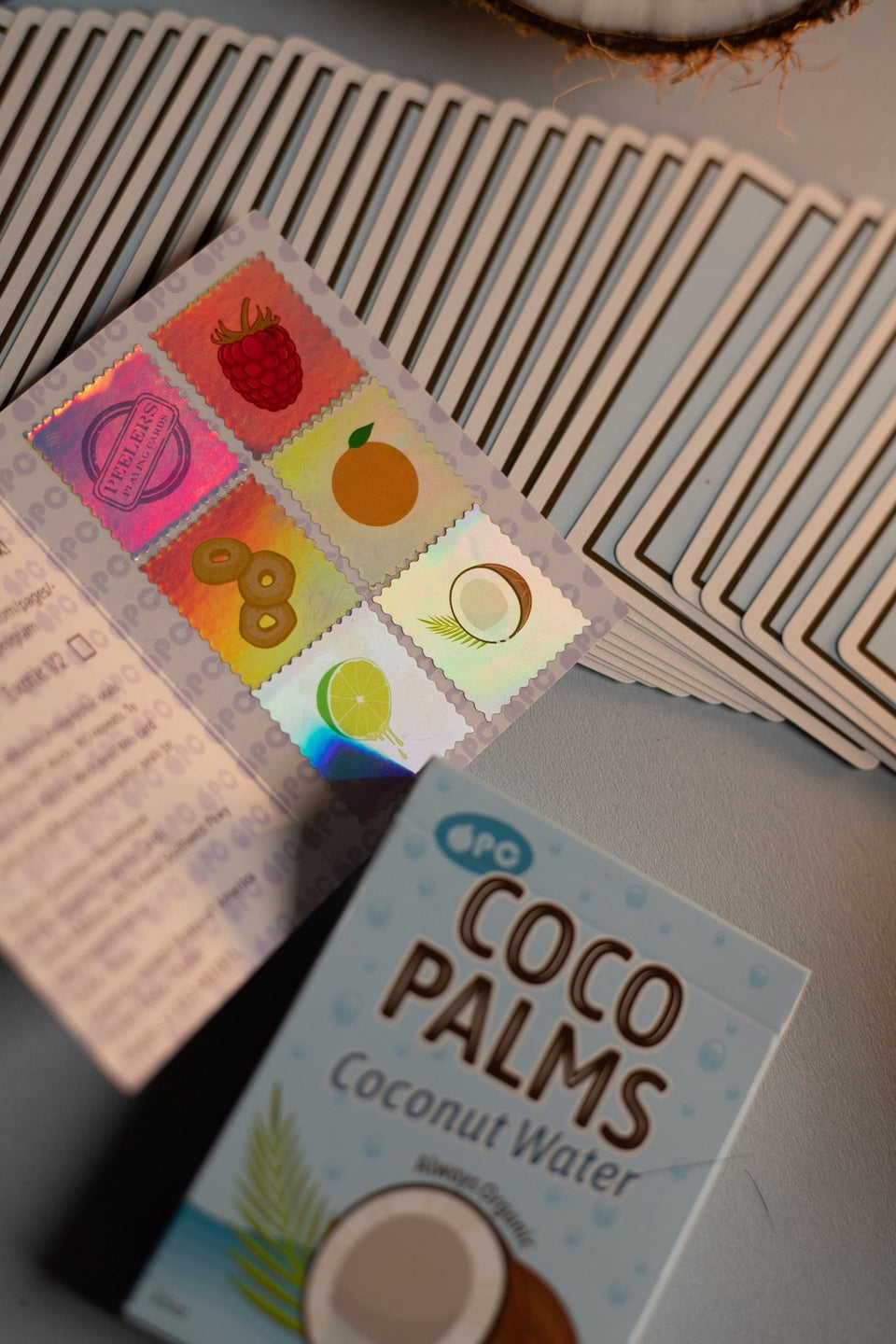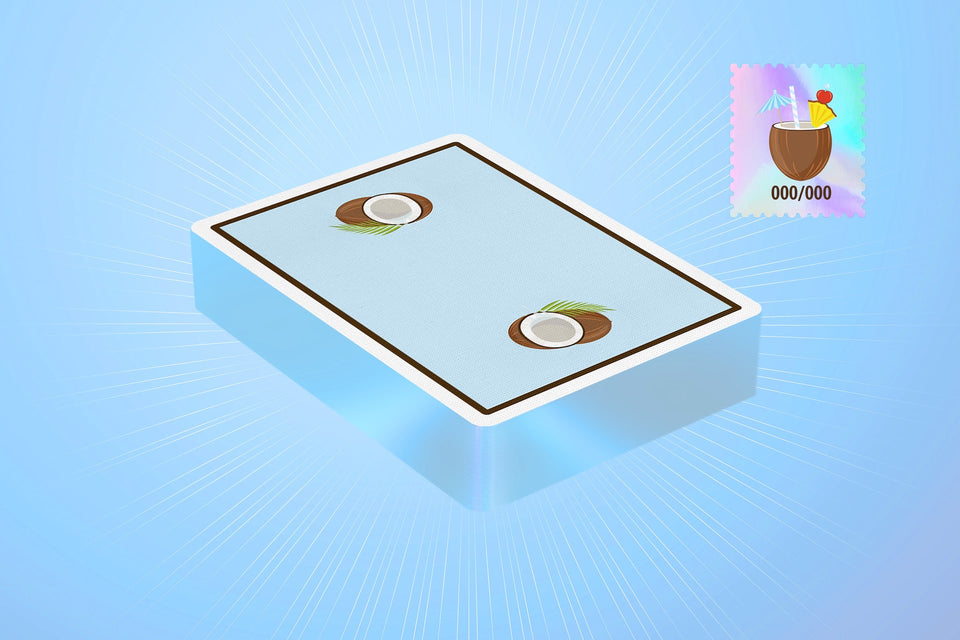 Coco Palms
Product Details
OPC GILDED PROGRAM
OPC PASSPORT PROGRAM
The most refreshing cards for your palms! Coco Palms are yours to hydrate your hands! We are so excited to bring this highly anticipated concept to life! This design is everything we love about our brand! Exciting modern packaging, clever slightly customized courts, and a stunning half-brick box! This deck is printed by USPCC on premium crushed stock, so this deck will be like coconut butter right out of the box! This is a limited run of 3k so make sure to get yours today! 
Lastly, if you have not joined the discord server YOU ARE MISSING OUT! There are special announcements, events, and special 24-hour EARLY ACCESS to buying the decks! Join the discord with this link and don't forget to accept the rules!

This will be the FOURTH deck that will be part of the gilded program. There will be a limited supply of hand-gilded Coco Palms produced. These decks will feature a blue gilded edge and have a holographic foiled-number seal!
For every 6 decks you purchase, you will have access to ONE gilded deck at the price of $25. These will be exclusive only to those who buy at least 6 decks so these gilded decks will not be available to the public. We will make sure to produce enough gilded Coco Palms so that there will be one gilded deck for every half-brick that was sold. This way you do not have to worry about missing out if you purchased a half brick or more!
We are super excited about this new program and we hope you are too! For more information, please check out our OPC Gilded Program.