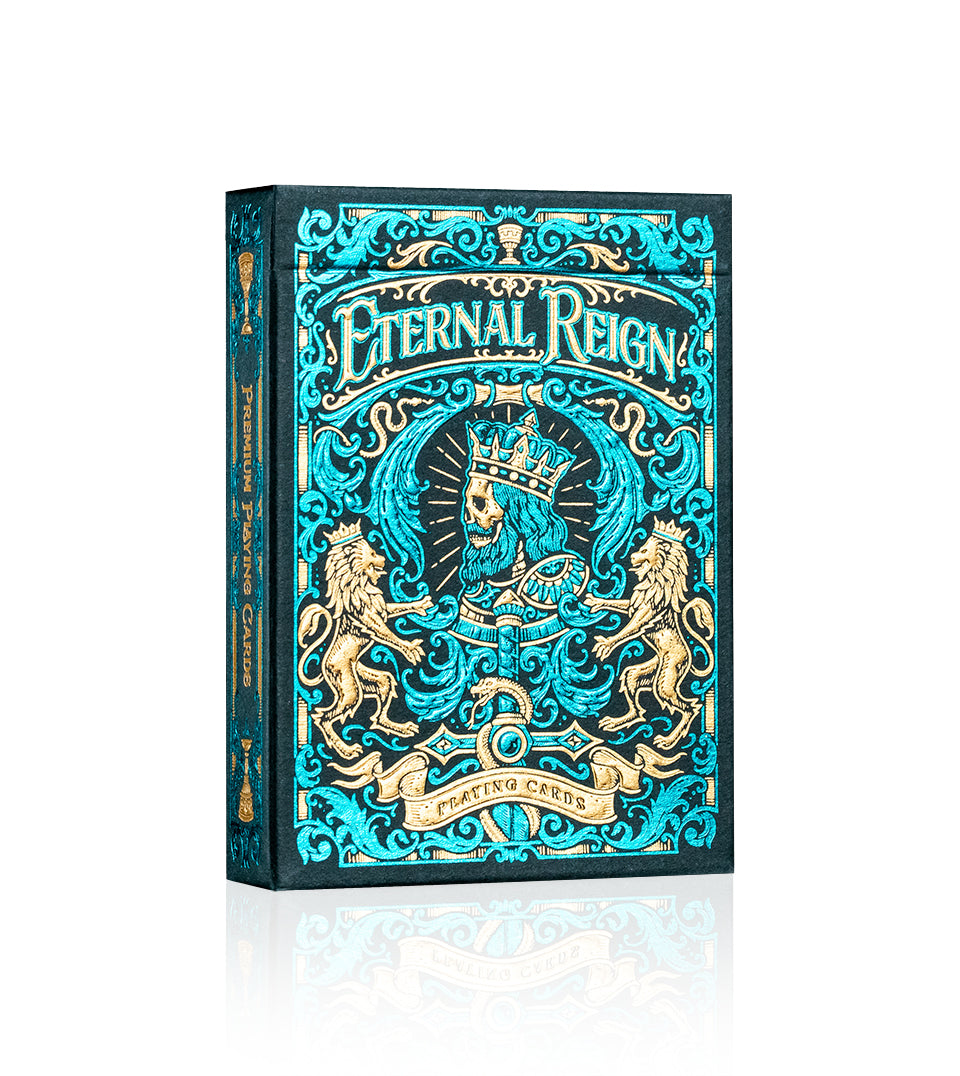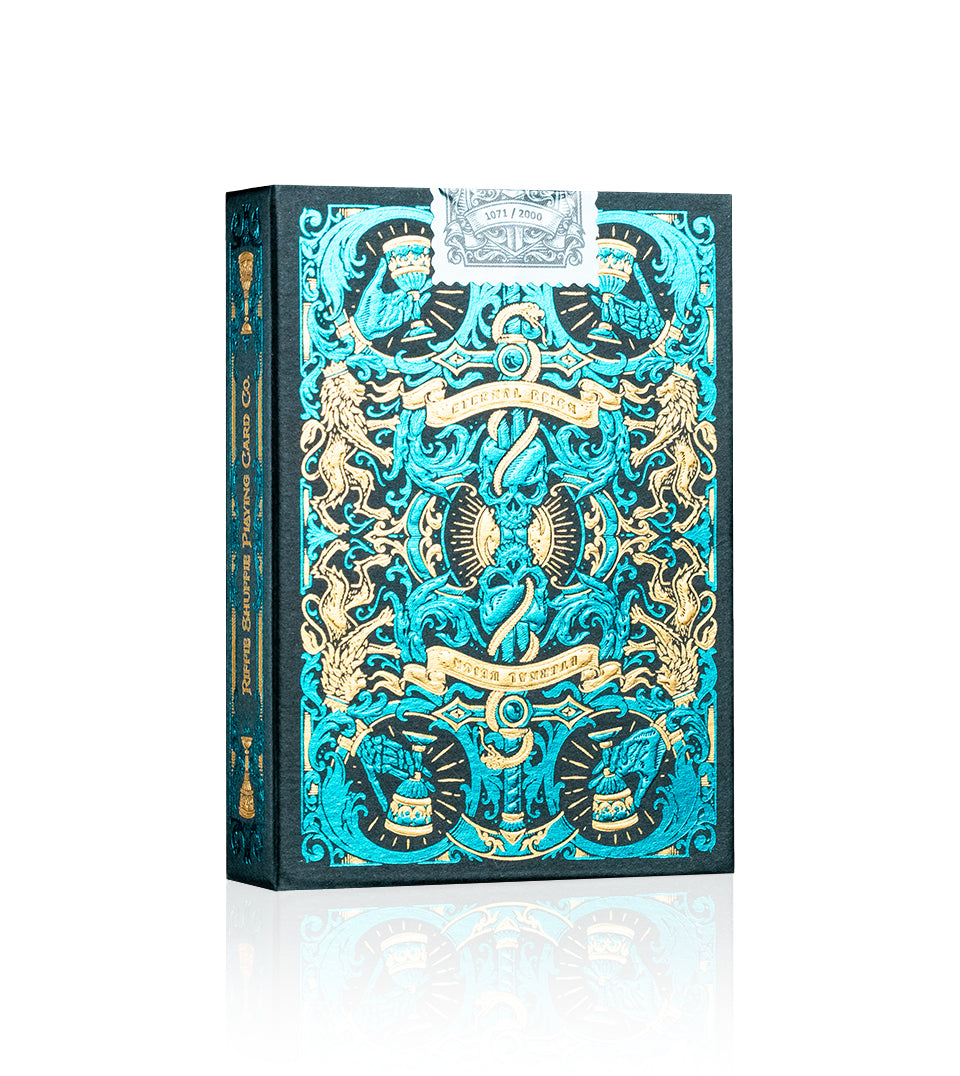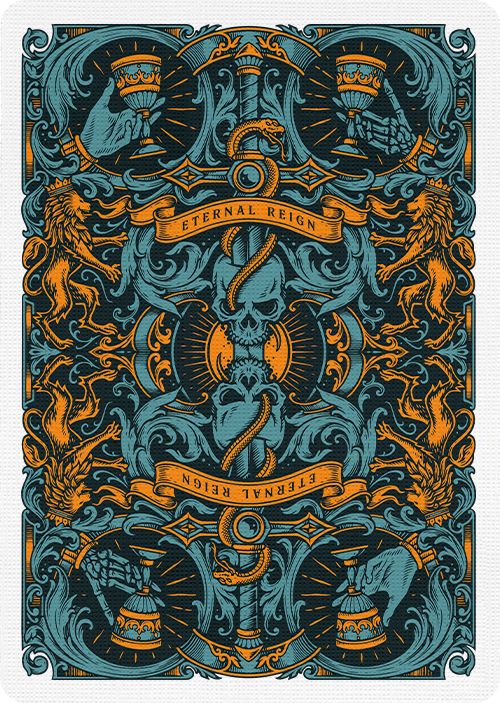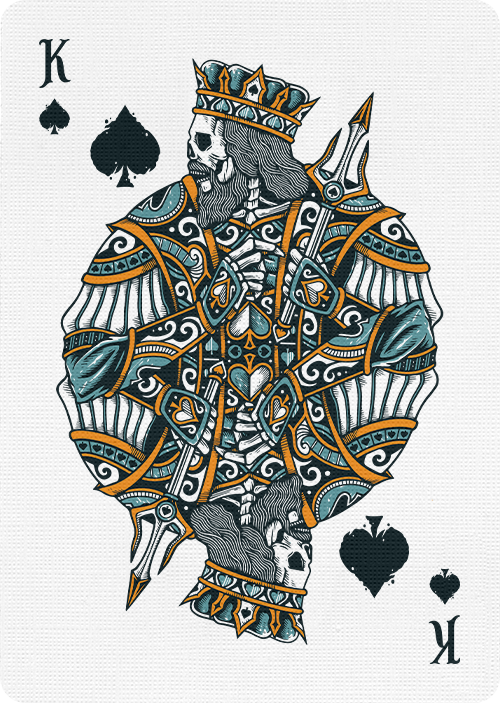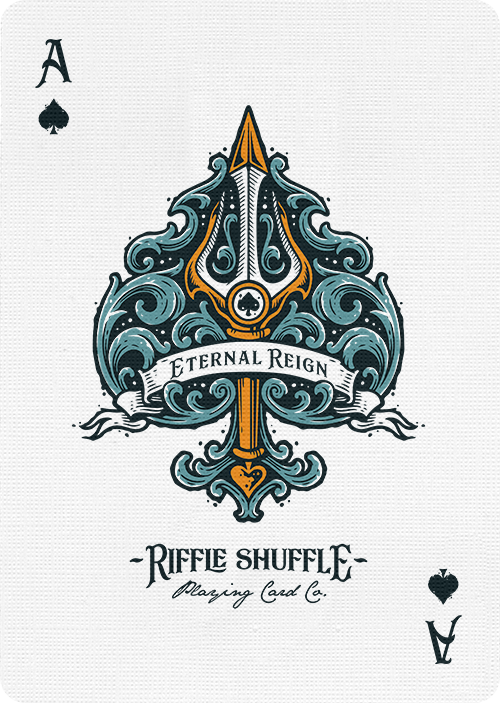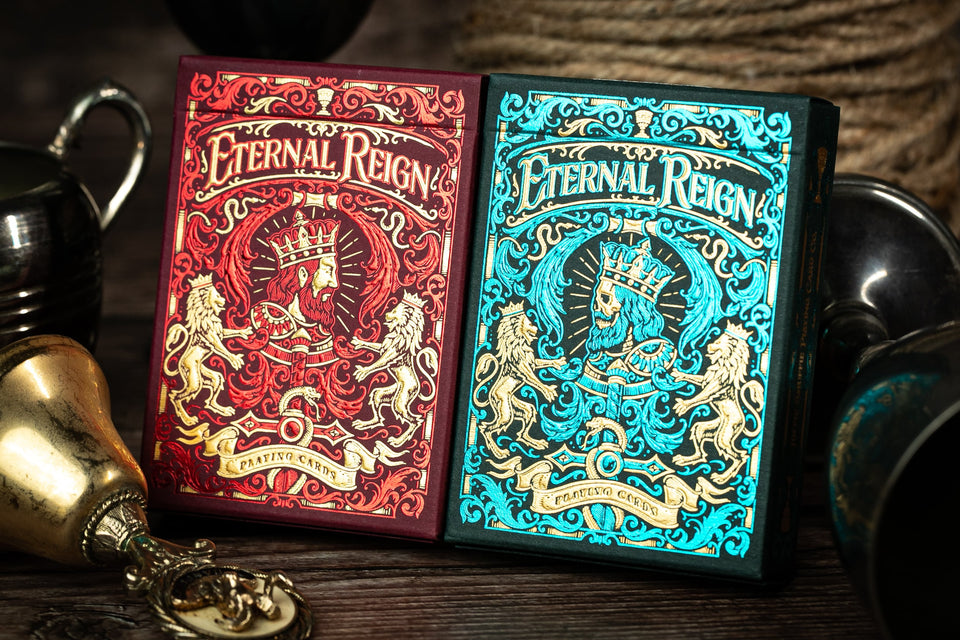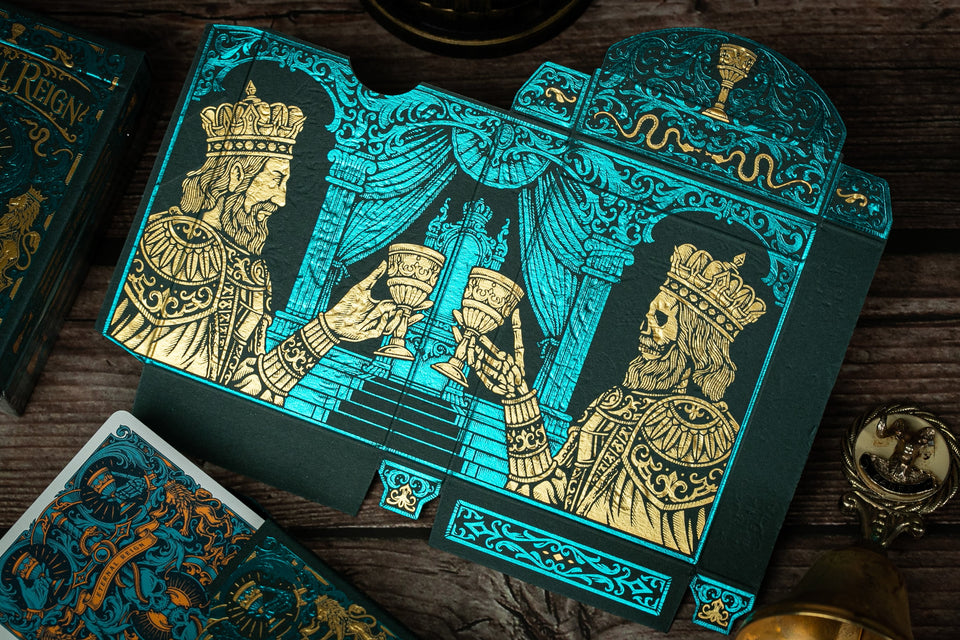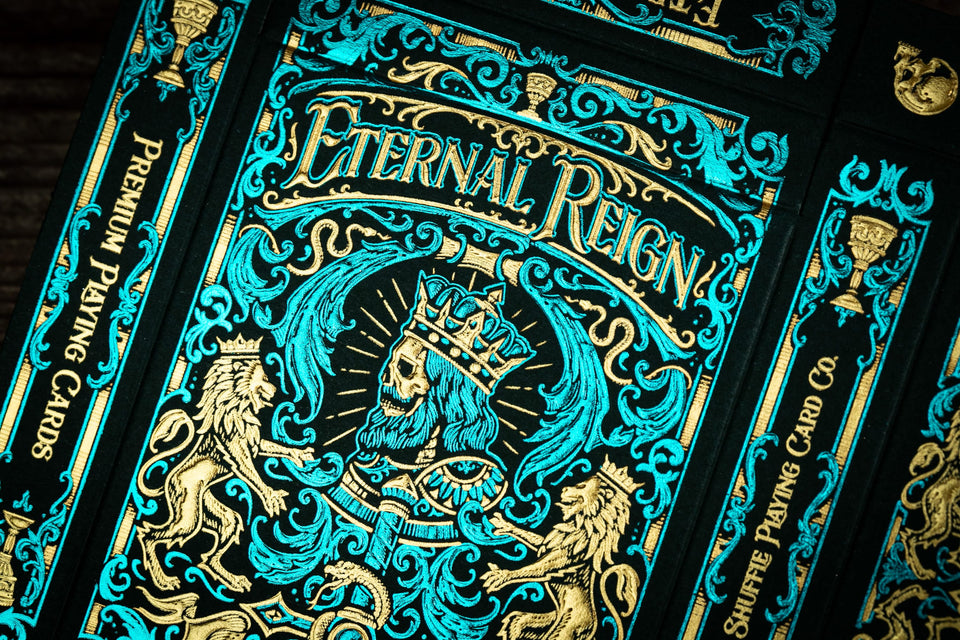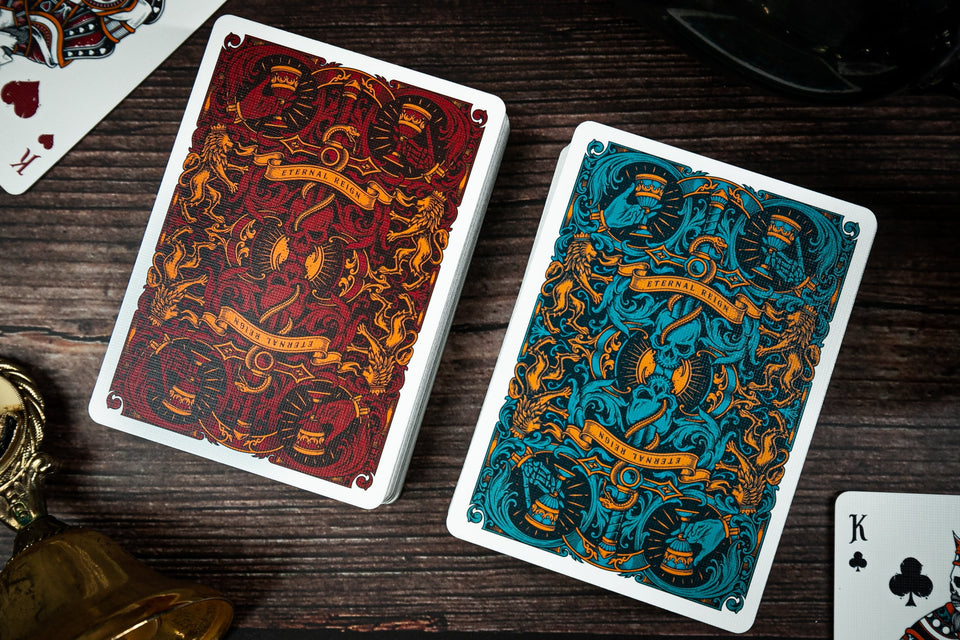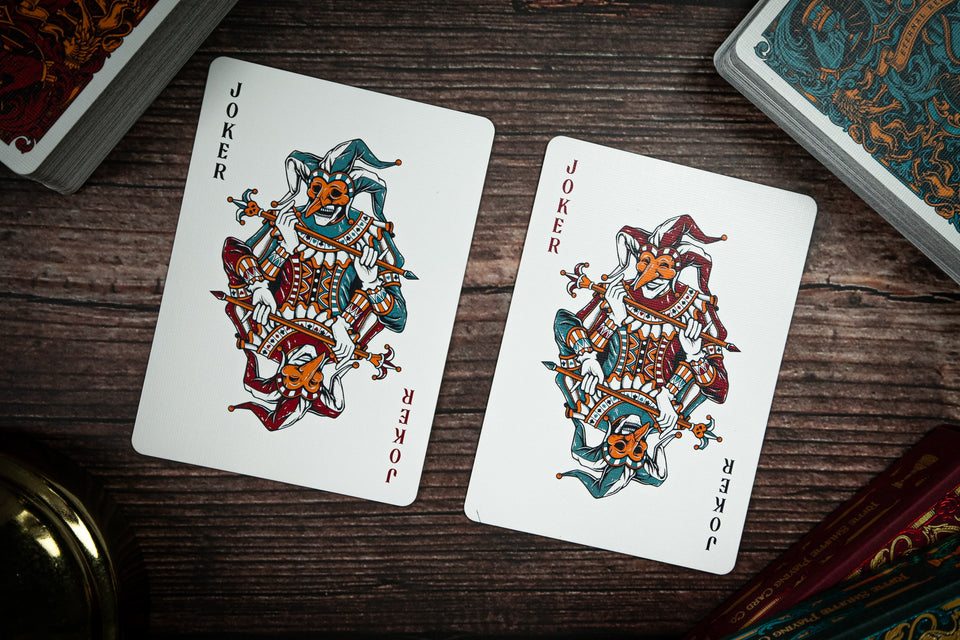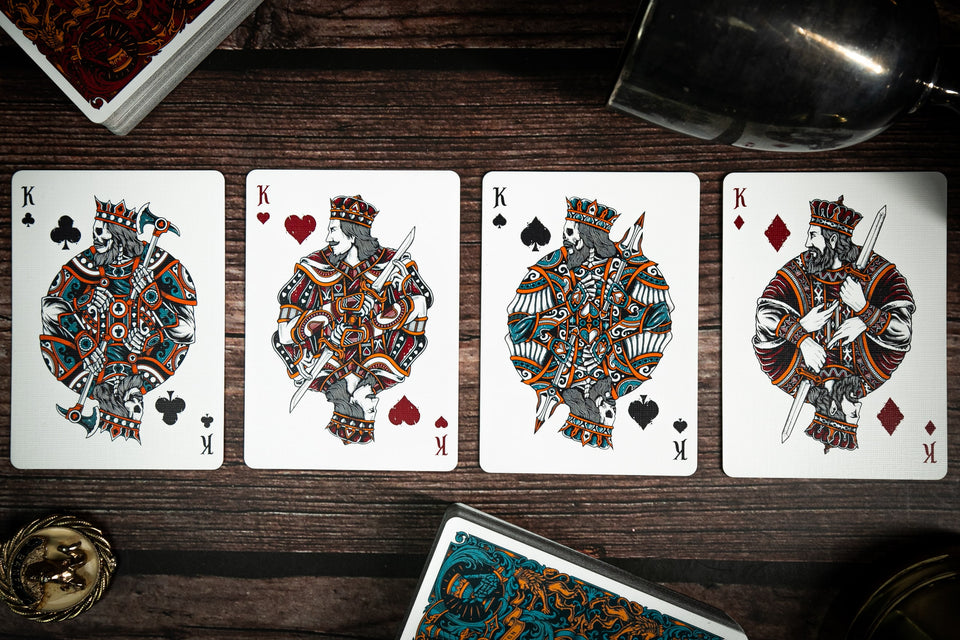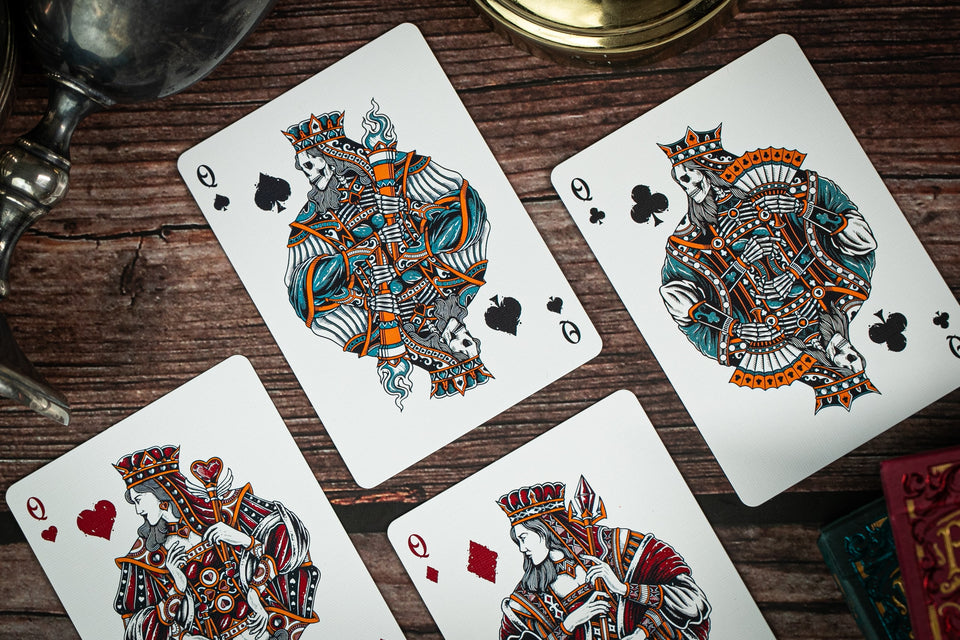 Eternal Reign Sapphire Kingdom
by Riffle Shuffle Playing Card Co
The Eternal Reign Playing Cards are designed by Dhamas Adhitya. The deck drops you right in the middle of a medieval kingdom, which is held under the eternal reign of four royal families. 
The two versions symbolize the opposite between the living and the dead. With intricate details and mesmerizing artworks, the deck will pull you into the world of Eternal Reign.
The Eternal Reign Playing Cards are printed by Taiwan Playing Card Co (TWPCC) with their soft-paper stock- the Luxury Stock. LIMITED to 2000 Decks Each with Numbered Seals.