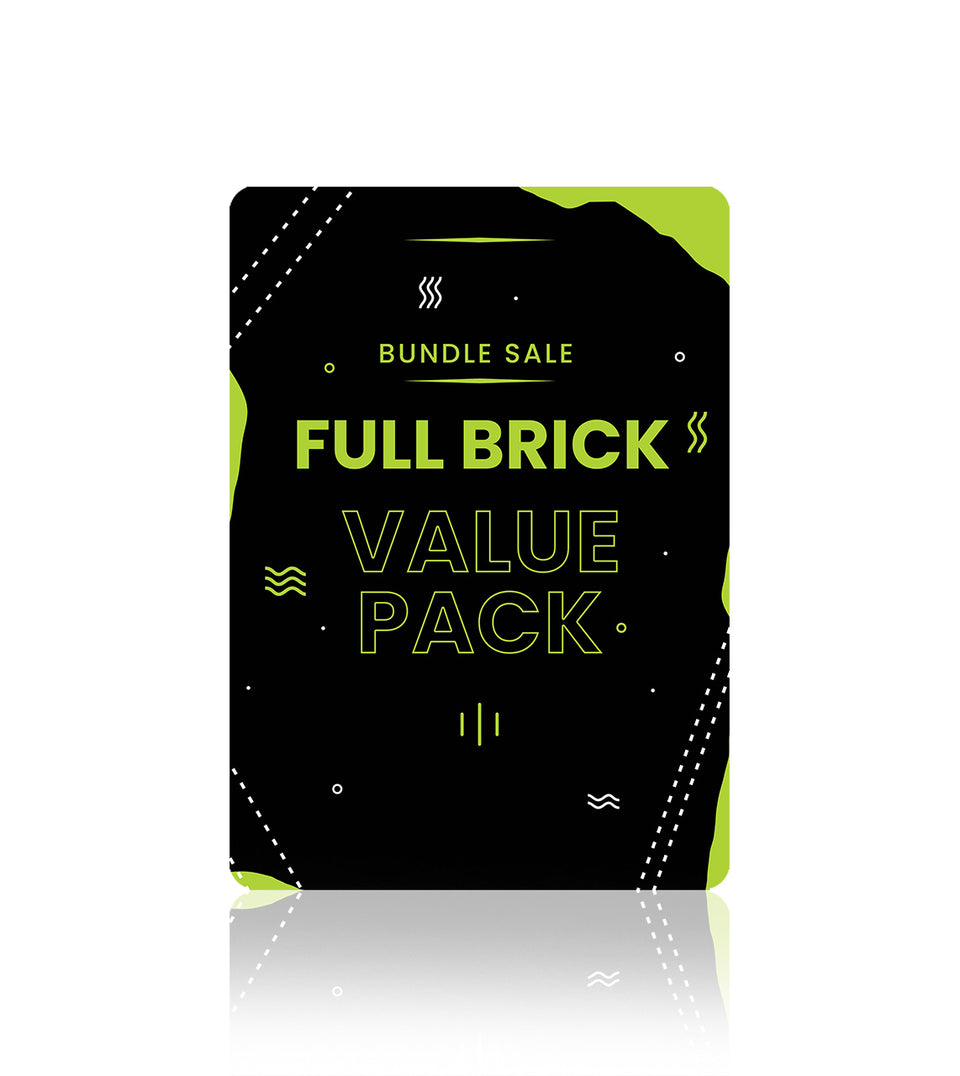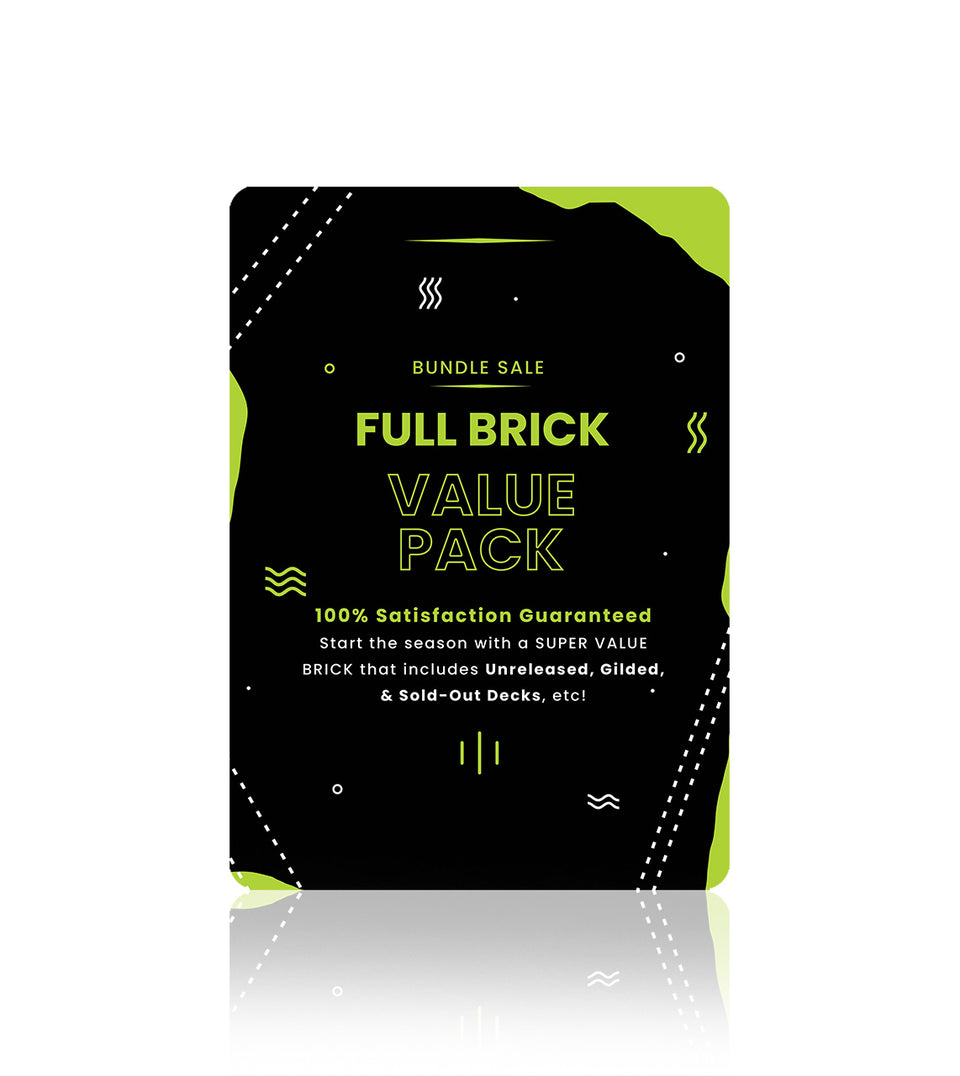 Full Brick Value Pack
by Riffle Shuffle Playing Card Co
*Only 99 Bundles Available* Shipping will start on 12.1
Start the season with a BANG by adding something new to your collection! This SUPER VALUE BRICK includes Unreleased, Foiled, Marked, Die-Cut, UV Featured, Gilded Decks, etc. Housed in 2 Custom Half-Brick Boxes - A perfect combination to both expand, display, and store your on-growing collection. 
Our Brick Bundle Includes 12 Different Decks:
2x Mystery Gilded Editions 

1x Unreleased Deck
1x Foiled Deck
8x Collector/Cardistry Decks
2x Half-Brick Boxes from past releases
The value of this package is more than 179 USD

When you purchase 2 Bricks, you will receive 24 Different Decks!
Maximum 2 Bricks per customer
100% Satisfaction Guaranteed
Decks will be picked randomly, and there will be no duplicates. This bundle is valued at 179 USD but you will only need to spend 99 USD to own all of it. Due to the extremely low inventory on certain decks, we are only going to make 99 Full Brick Value Pack bundles available.
100% Satisfaction Guaranteed - if you don't like the decks you received, send it back to us, and we will provide you with a full refund.