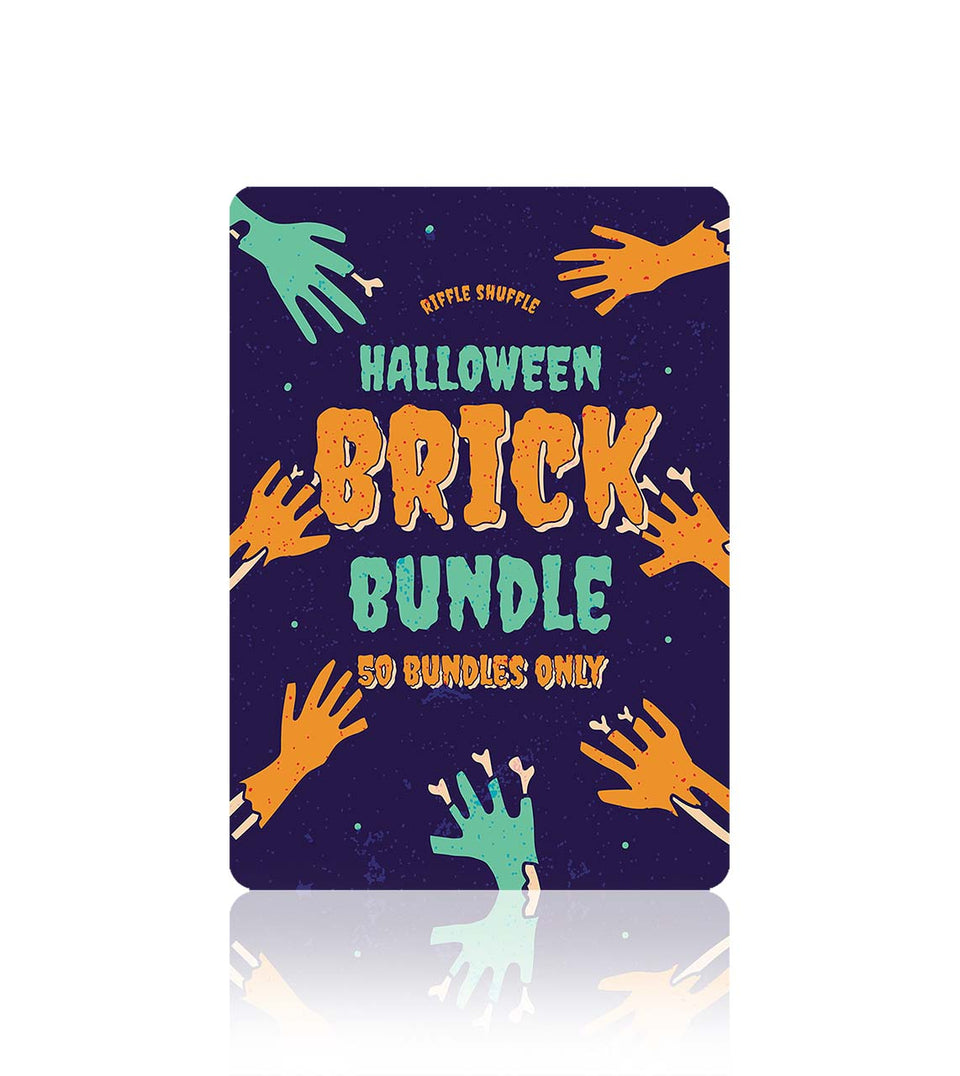 Halloween Brick Bundle
*Only 50 Bundles Available*
Trick or Treat! This Halloween, we are releasing a "Halloween Brick Bundle," which provides you with the opportunity to cop some collector decks, cardistry decks, and gilded decks. Due to the extremely low inventory on the Gilded Edition, there are only 50 bundles available. Strictly limited to 1 per person. Happy Halloween, everyone!
Each Bundle Includes:

1x Limited Gilded Edition Foiled Deck with a Foiled Numbered Seal 
4x Unique Riffle Shuffle Decks

7x Collector/Cardistry Decks
2 Half-Brick boxes from past releases

Random Stickers 
The value of this package is ~190 USD

Maximum ONE Brick per customer
This bundle's value is estimated at around 190 USD, but you will only need to spend 110 USD to own all of it.
100% Satisfaction Guaranteed - If you don't like the decks you received, send it back to us, and we will provide you with a full refund.