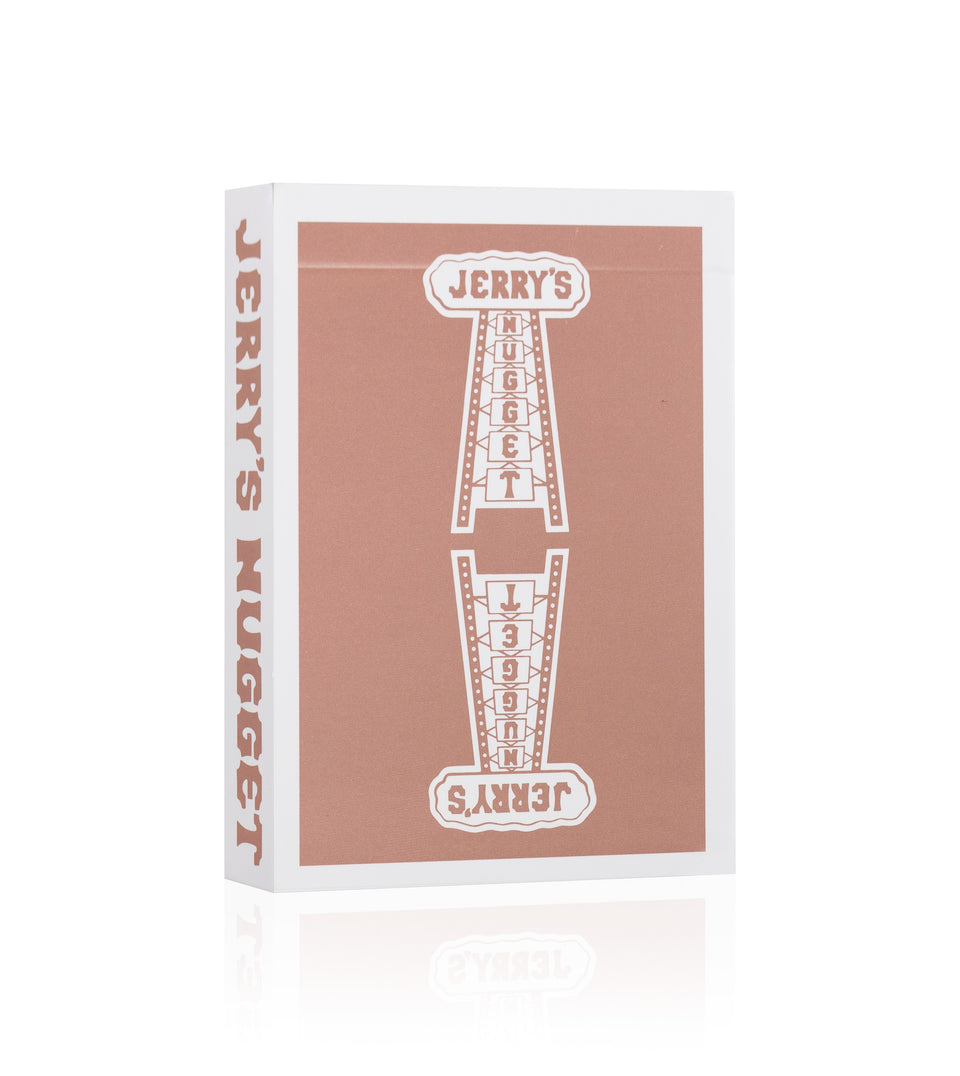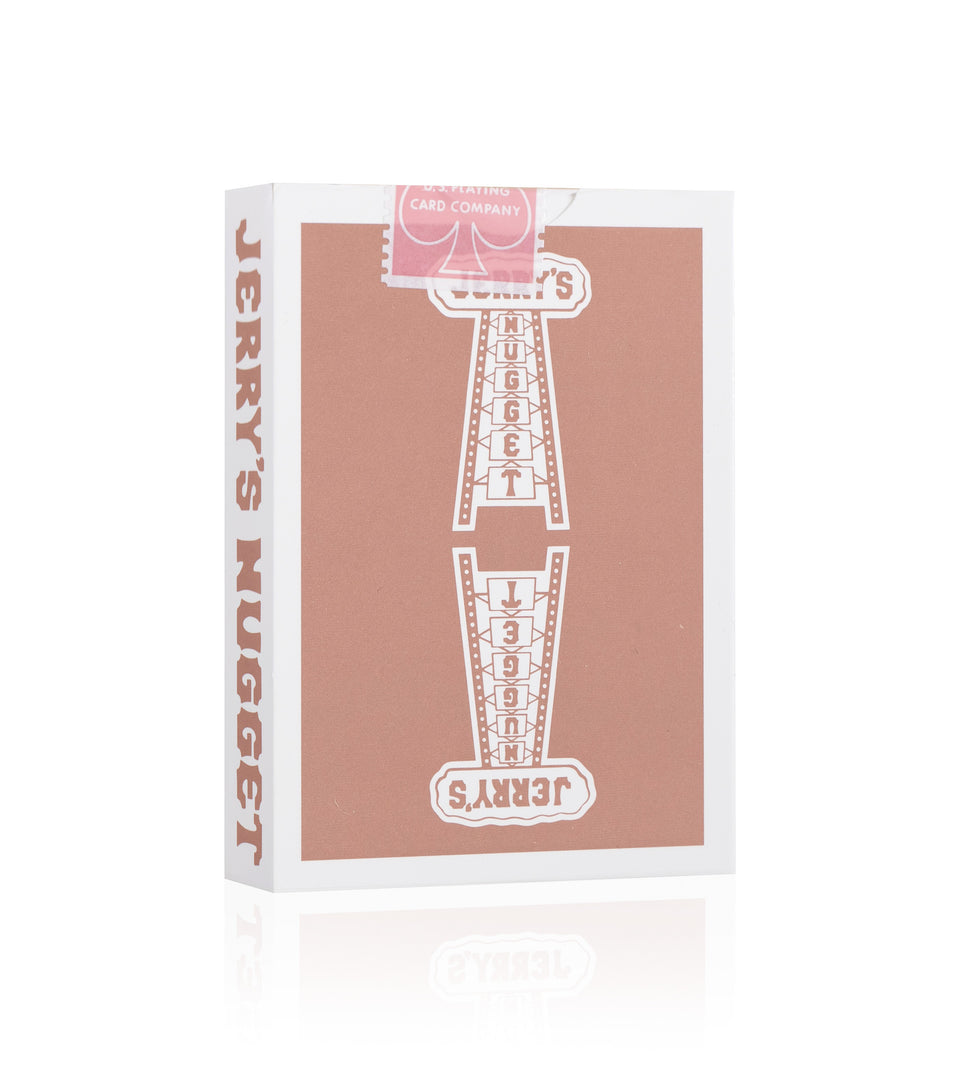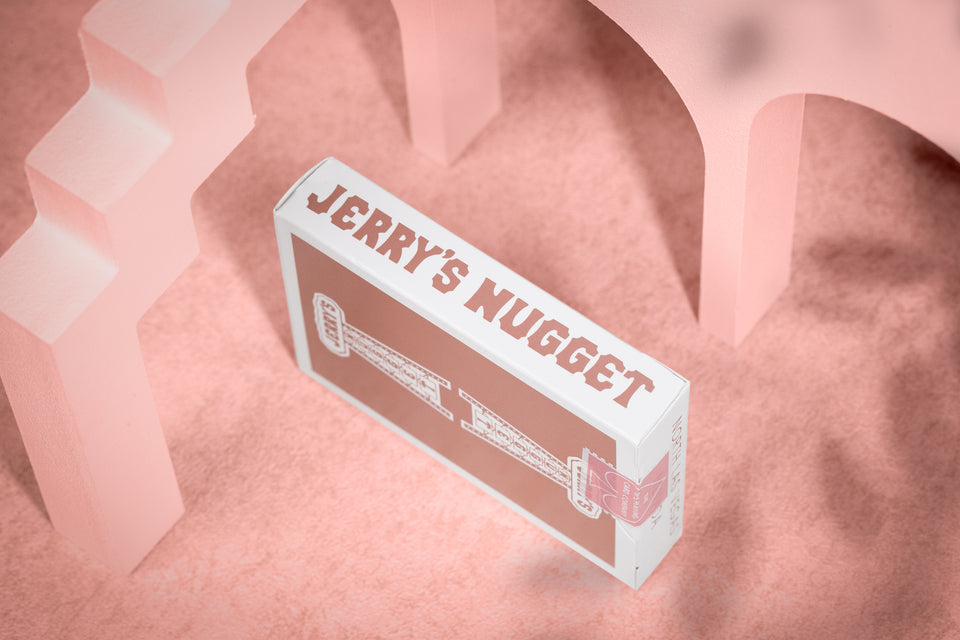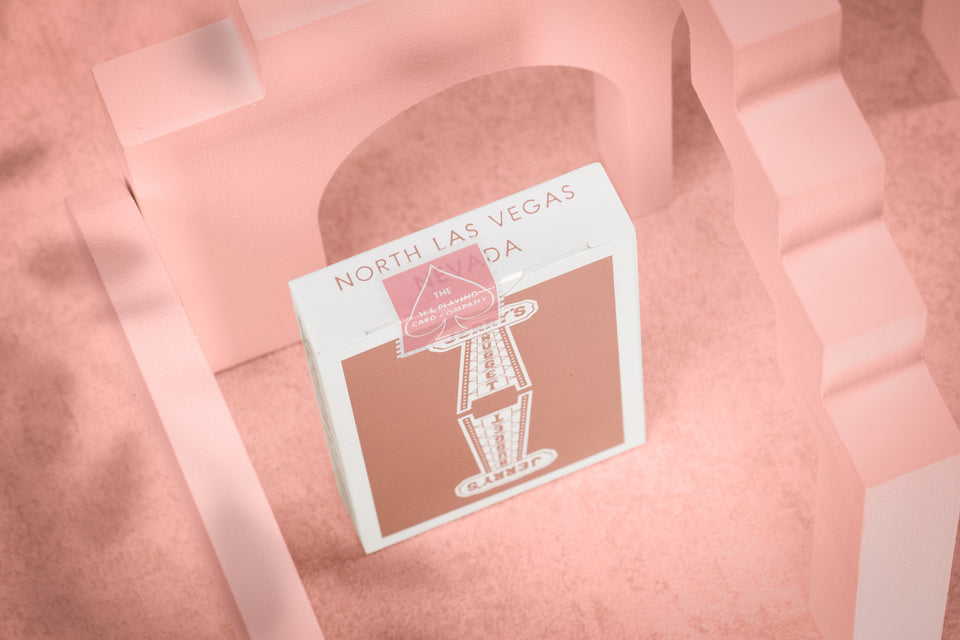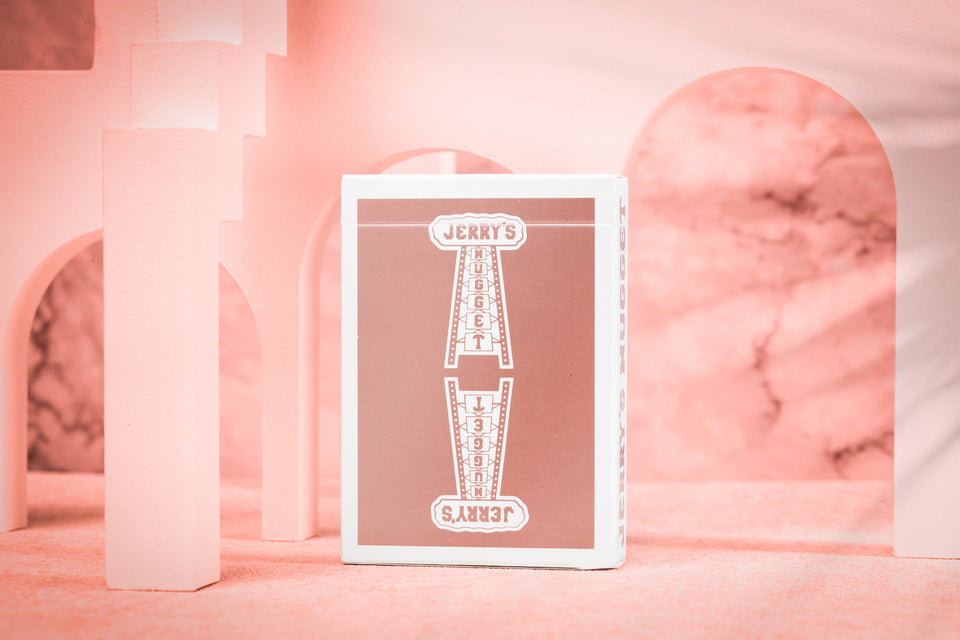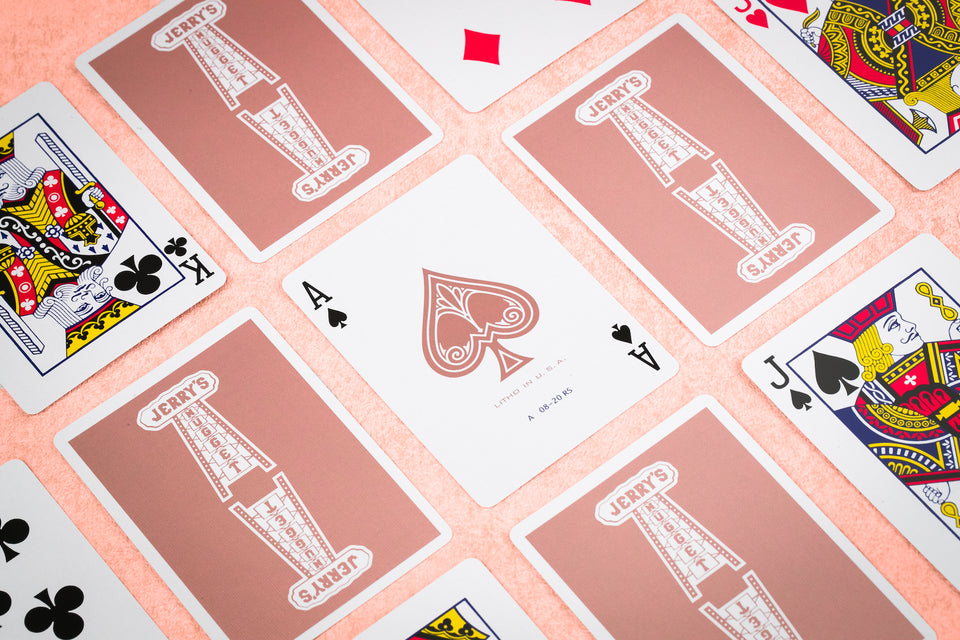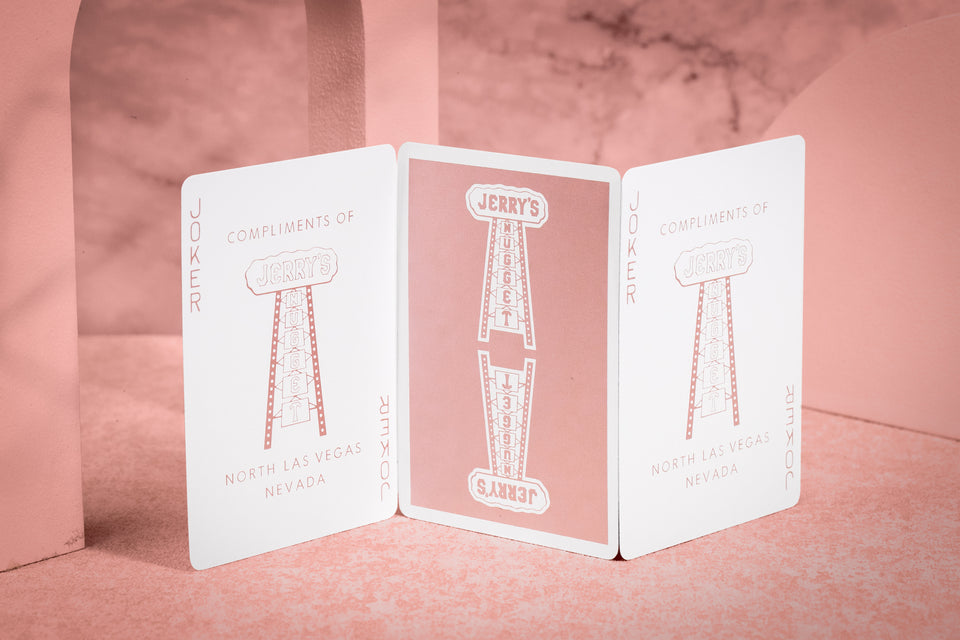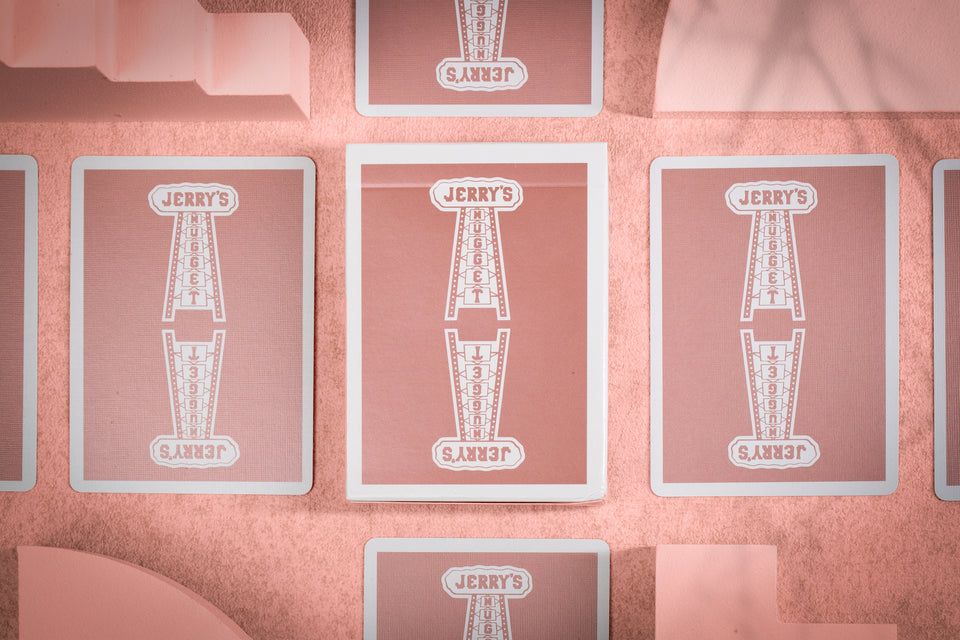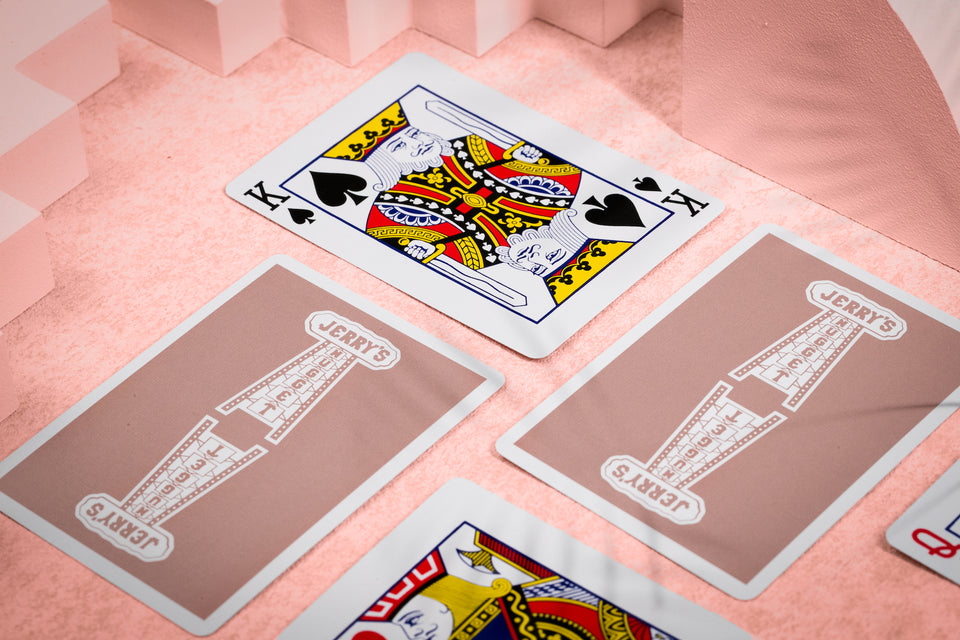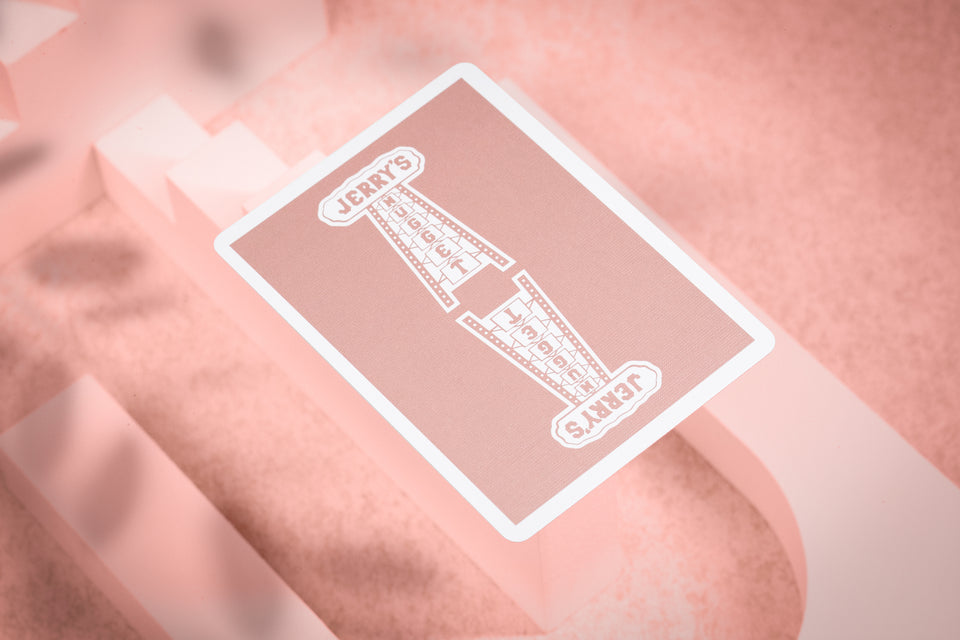 Jerry's Nugget Metallic Pink
by Riffle Shuffle Playing Card Co
LIMITED EDITION OF 2500 DECKS
In 1970, the iconic Jerry's Nugget playing cards were born, and today, we proudly celebrate their 53rd anniversary. We are thrilled to share a momentous announcement: a commemorative release produced under the past agreement between Conjuring Arts and Jerry's Nugget Las Vegas – the Jerry's Nugget Metallic Pink Edition.
Each card in this edition will maintain the original Jerry's Nugget's remarkable thickness, achieved through a process of THIN CRUSHING the USPCC's world-renowned premium (Bee) stock. While the classic designs will remain untouched, the color theme will undergo a transformation. The Metallic Pink Edition leverages cutting-edge playing card printing technologies from USPCC to recapture the texture and sensation of the original Jerry's Nugget as faithfully as possible. In doing so, it bridges the gap between classic and contemporary, uniting two generations in a single deck.
We extend our deepest gratitude to those who have discovered the timeless beauty of Jerry's Nugget. Your support has enabled us to carry forward this legend. Now, the opportunity arises for you to claim ownership of the world's most iconic deck. Thank you for being a part of this incredible journey!