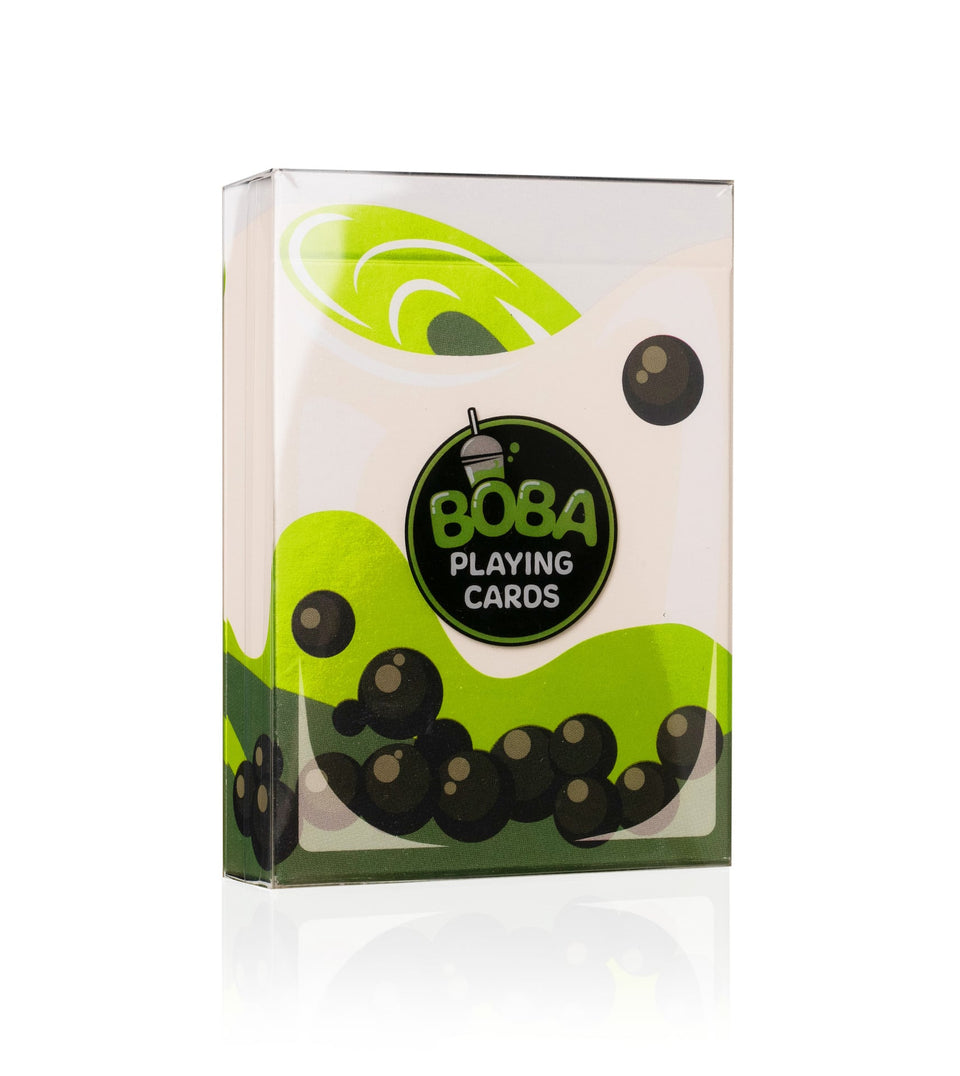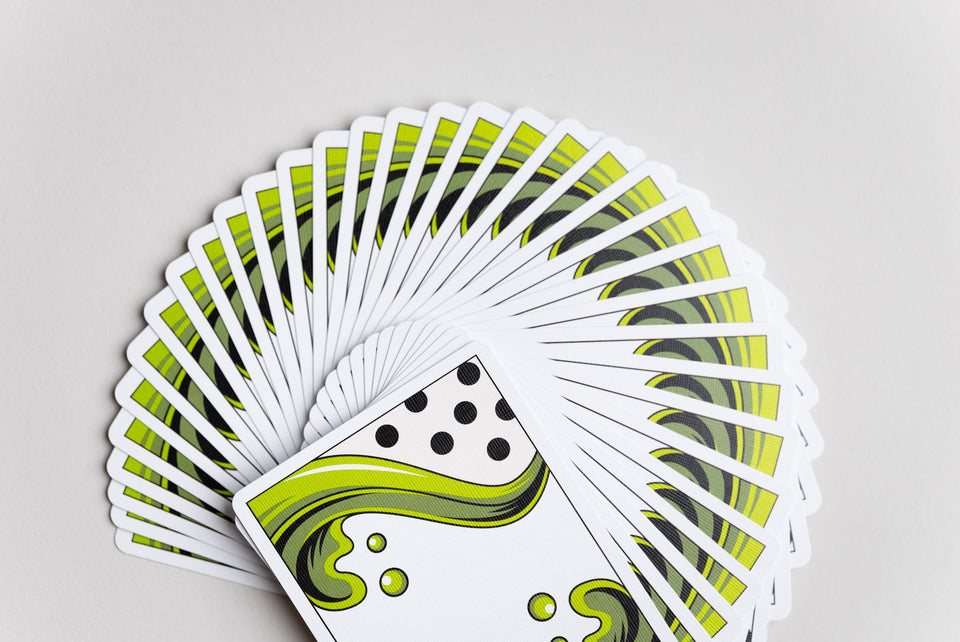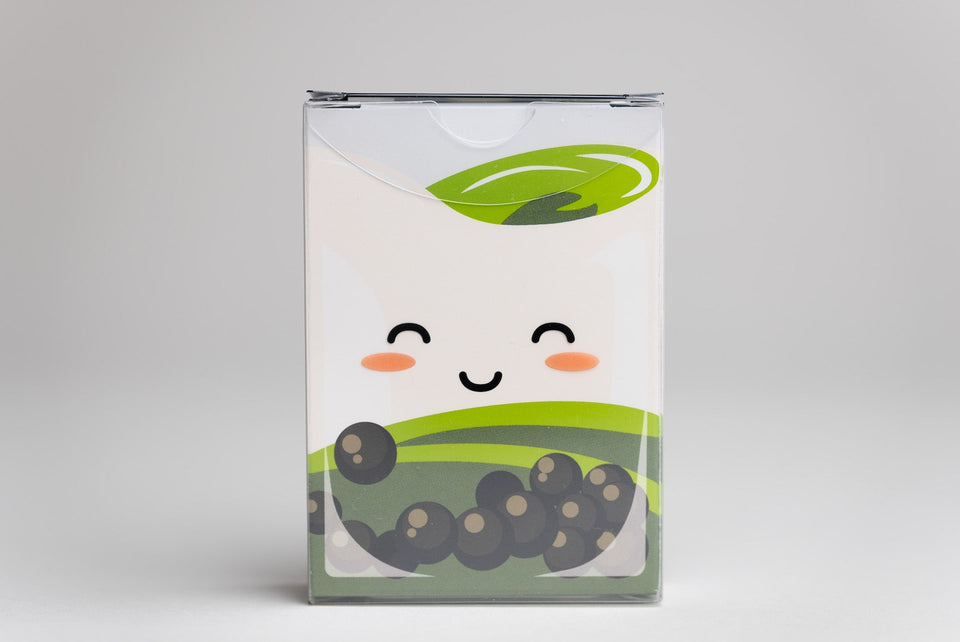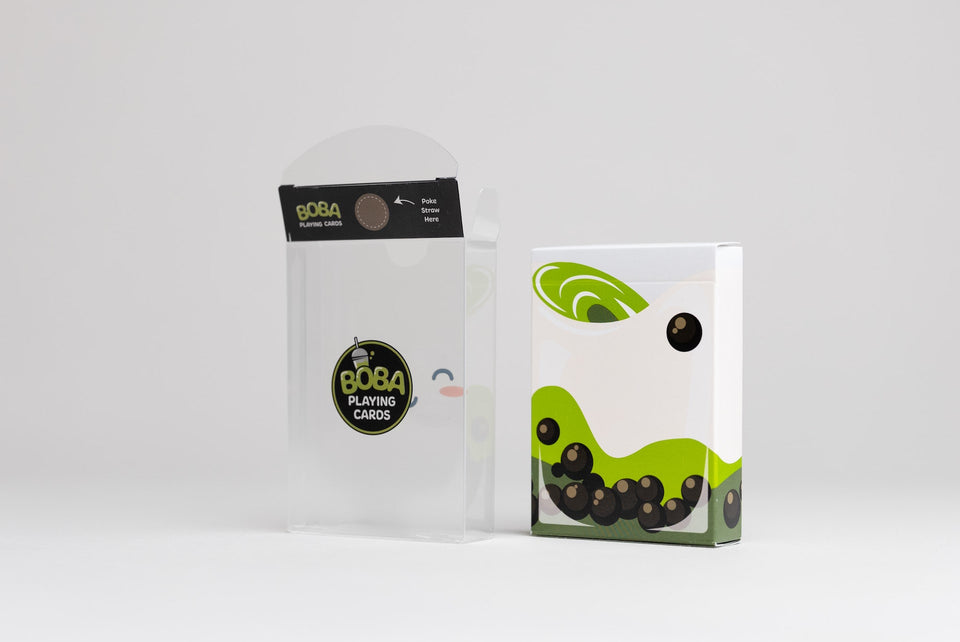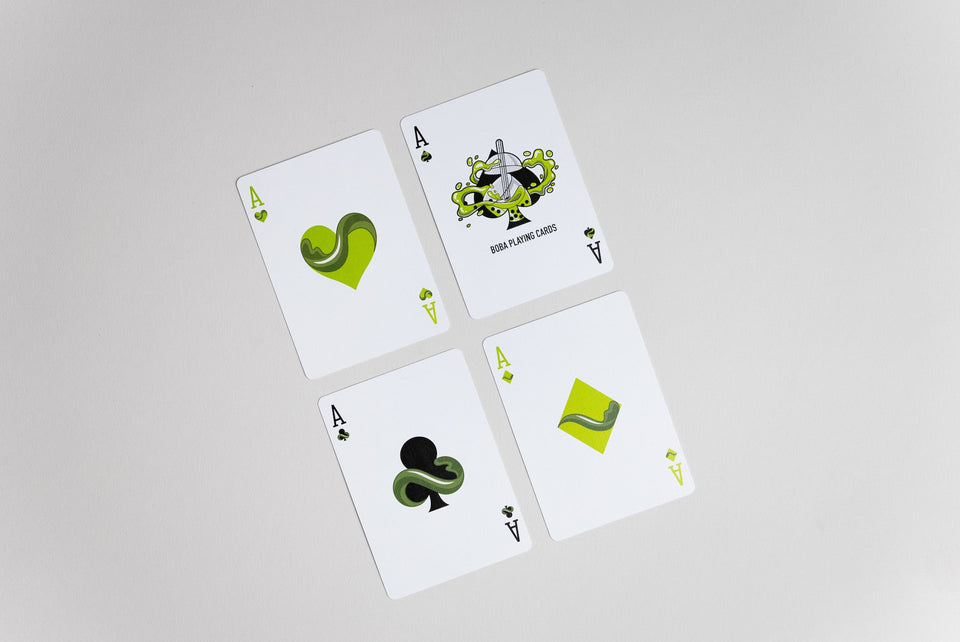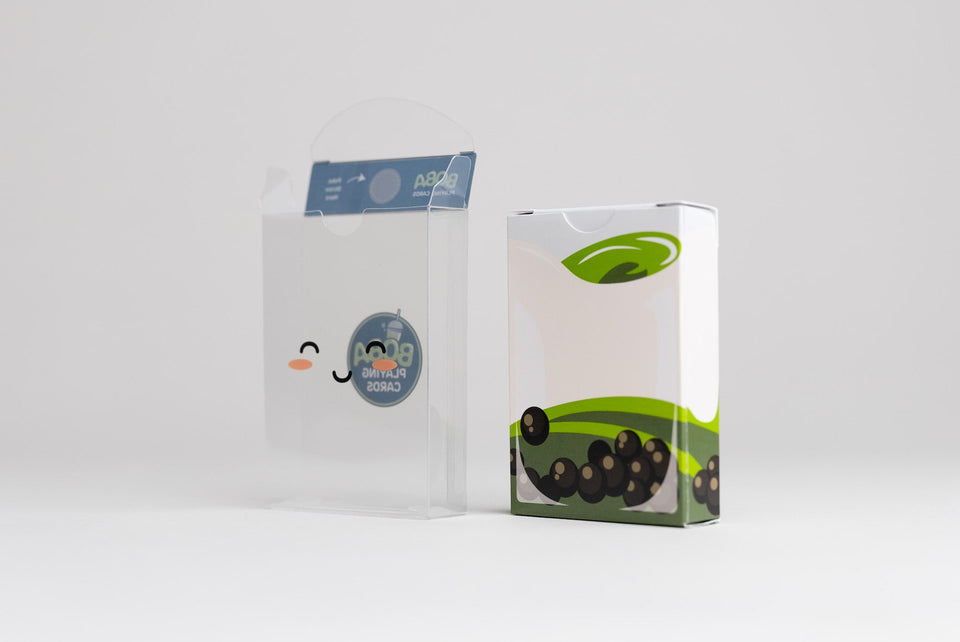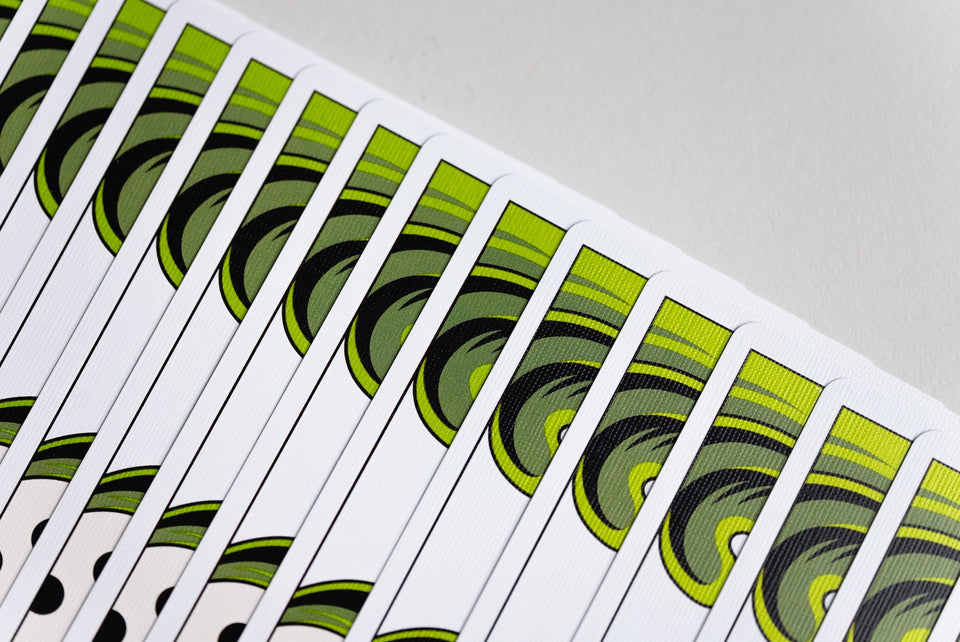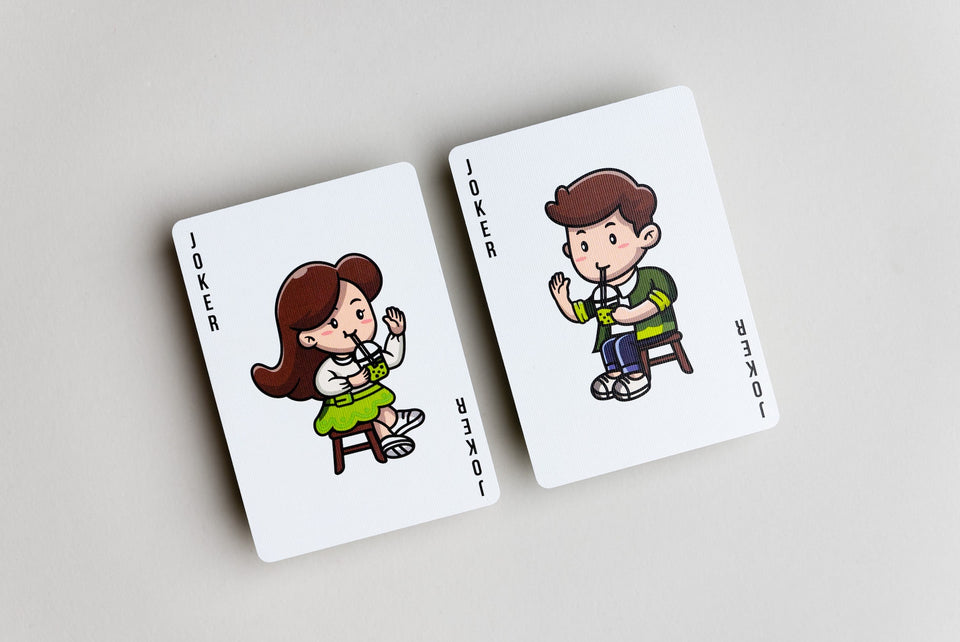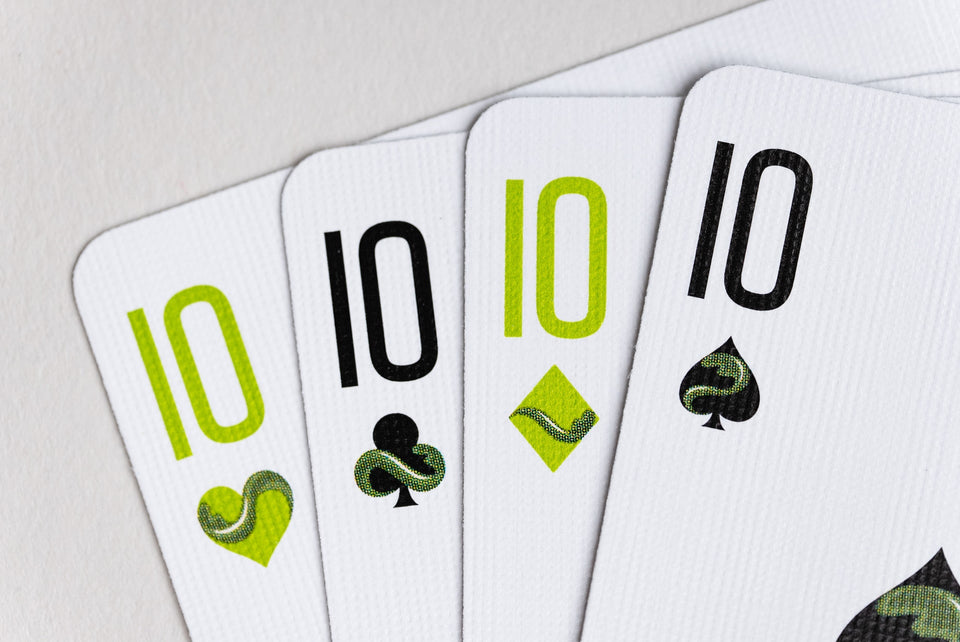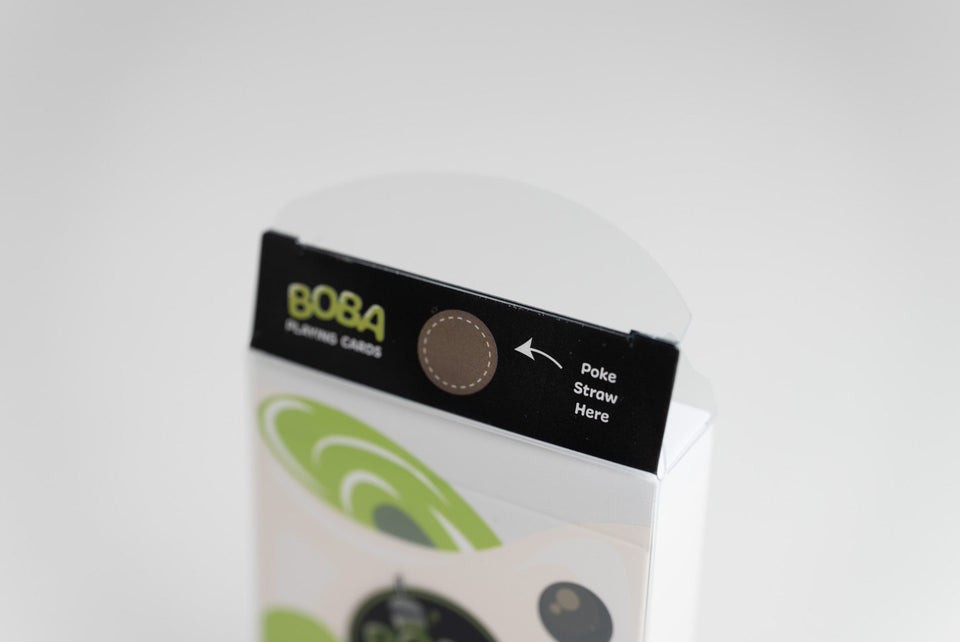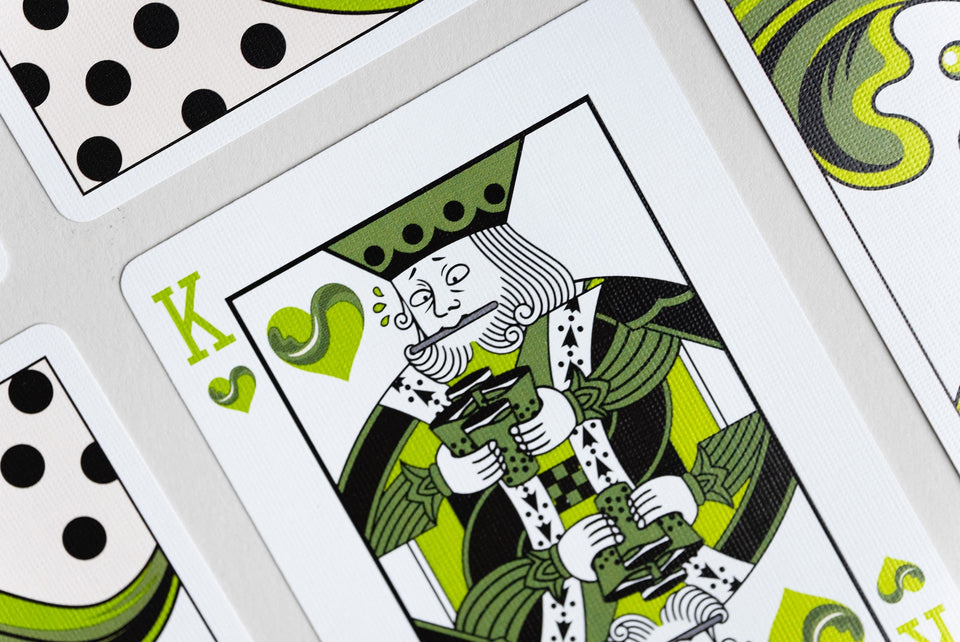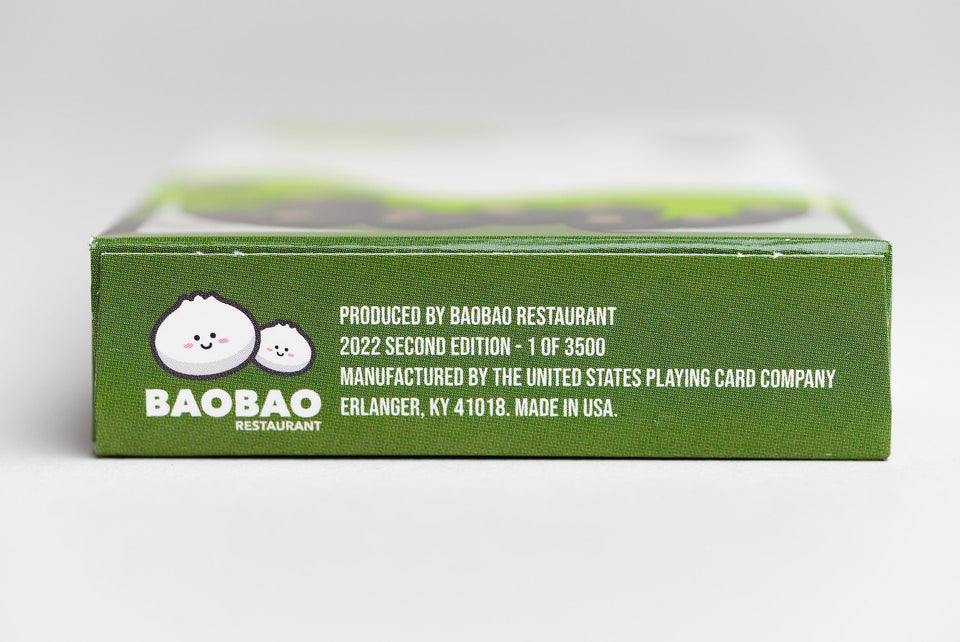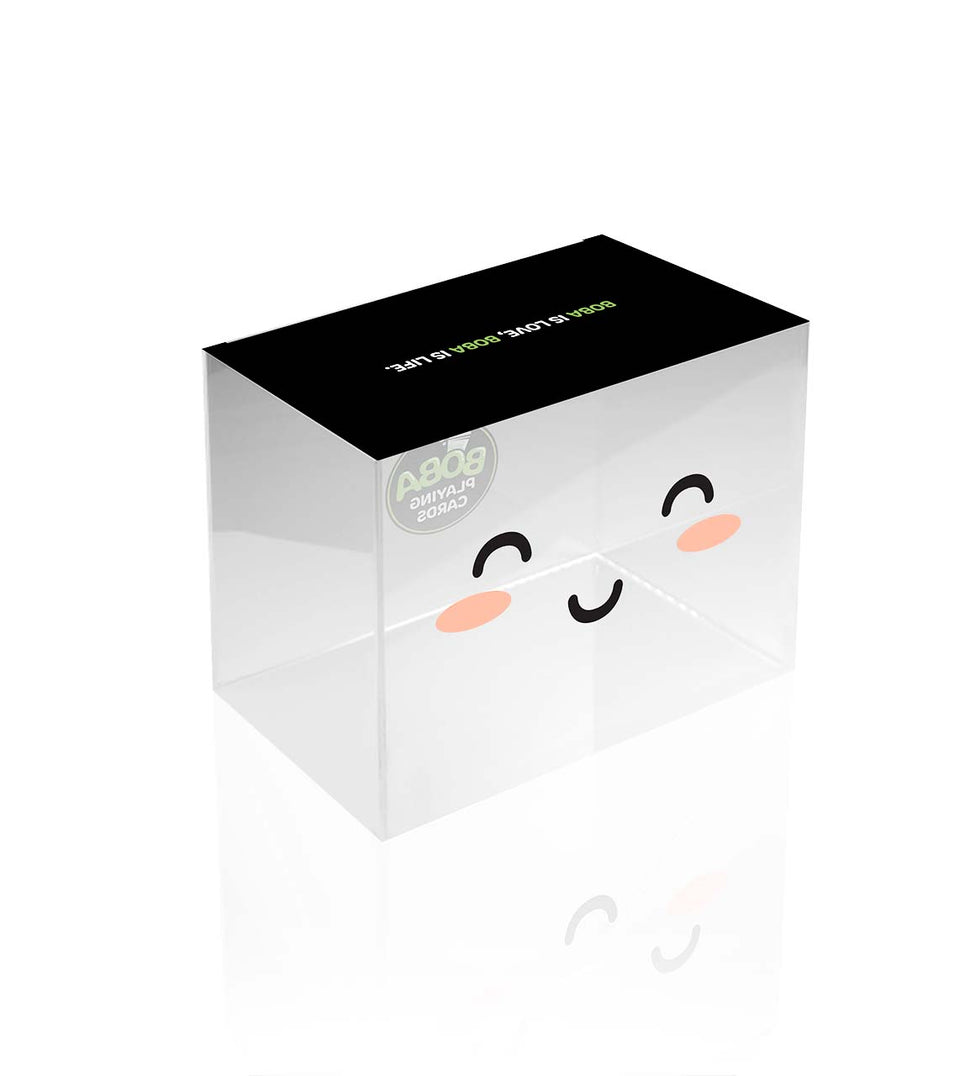 Matcha Boba Playing Cards
Picture this: it's a hot summer day. You're walking around town and you stop by a bubble tea store. You order your go-to, a matcha bubble tea. With your first sip, the bittersweet coldness of matcha hits and you feel instantly refreshed. Then, a wave of summer nostalgia washes over you and you wish that you could share this feeling with your friends.

Guess what? Now you can! With our Matcha Boba Playing Cards, you can enjoy deliciously thirst-quenching fun with your friends together anywhere at any time! Whether you're at the park, the beach, or over at a friend's place with the A/C blasting, bring a deck of Matcha Boba Playing Cards to help you take on the heat this summer!
United States Playing Card Company will print the Matcha Boba Playing Cards, AIR CUSHION Finish with the BEE CASINO GRADE PAPER, CRUSHED. LIMITED EDITION OF 3500 decks. These cards are made responsibly, with sustainable forest papers, starch-based laminating, and vegetable-based inks. Made in the USA.