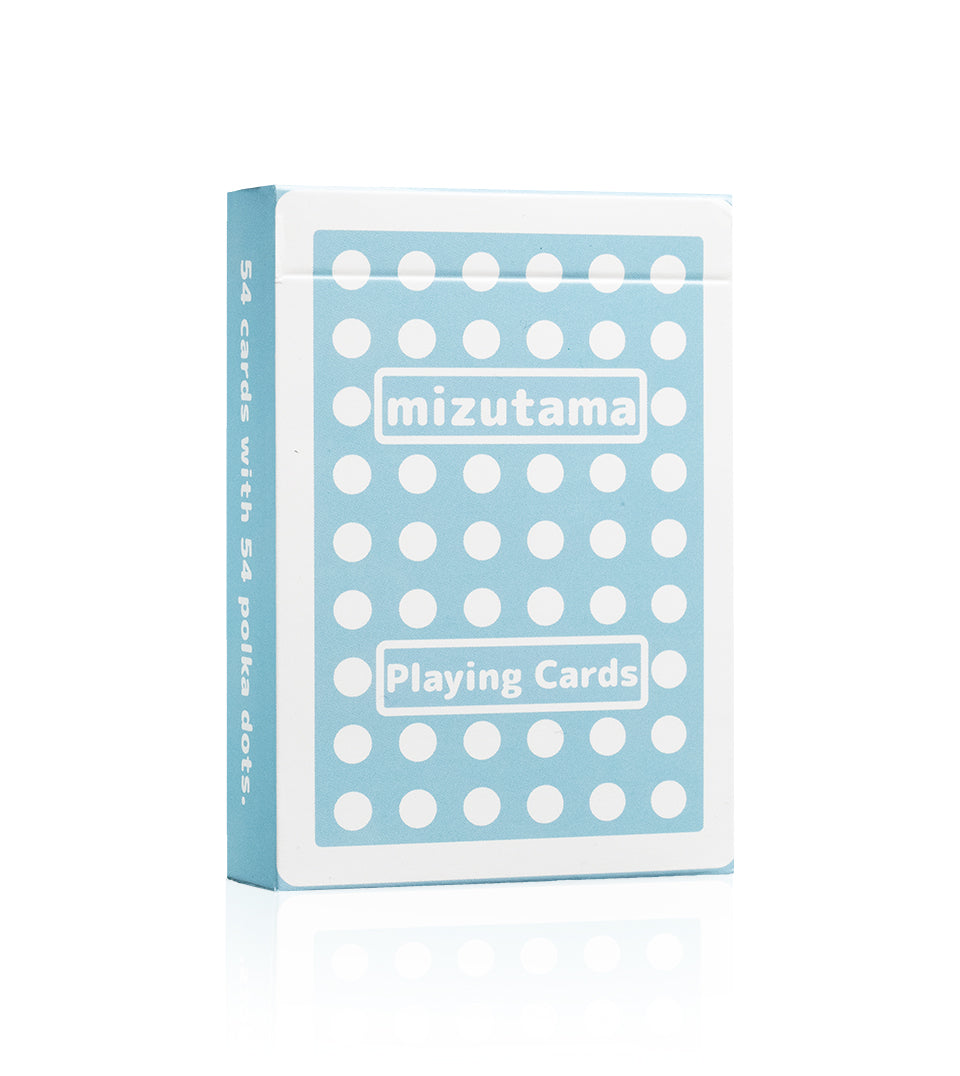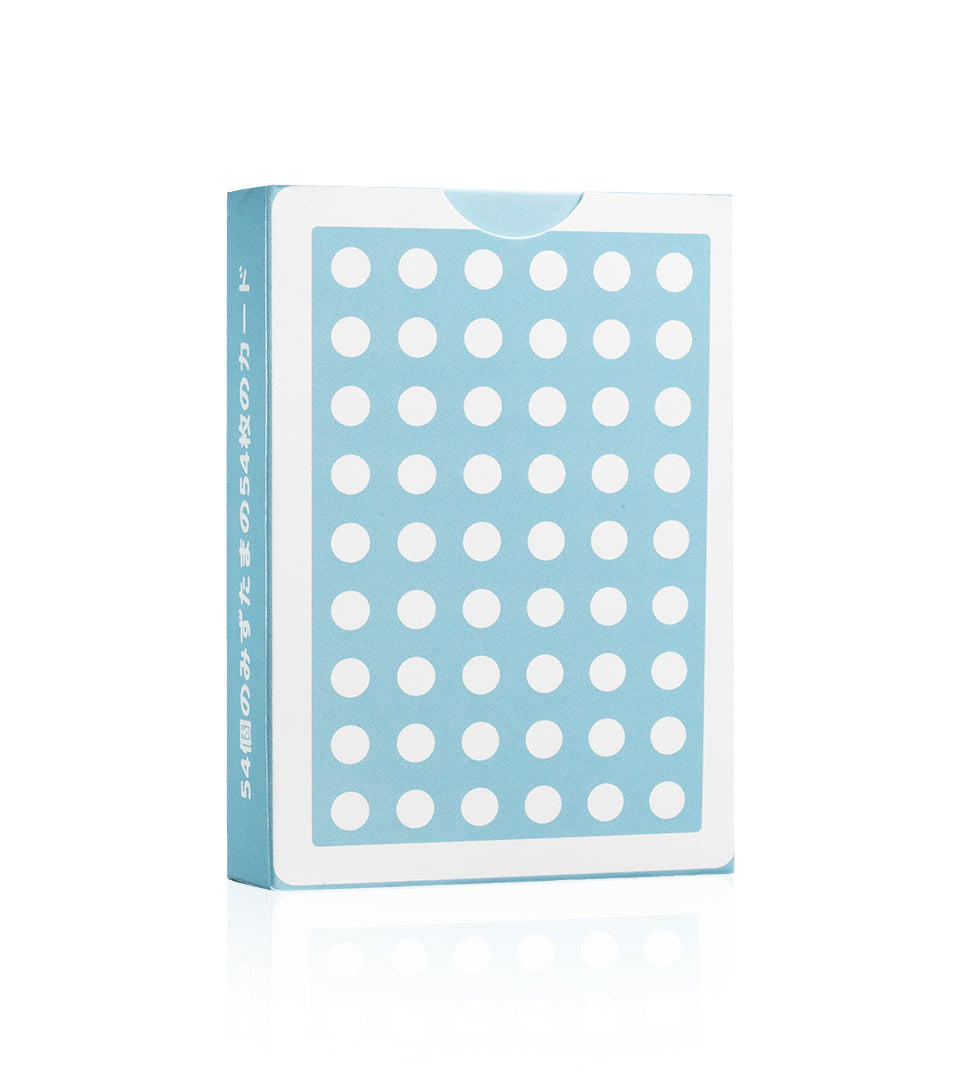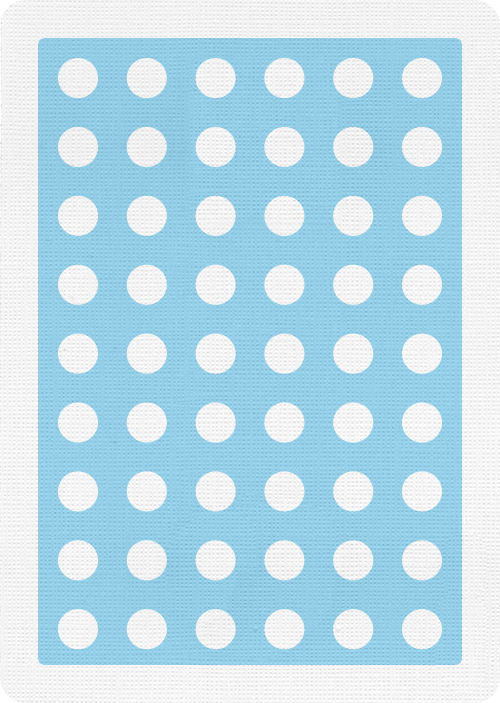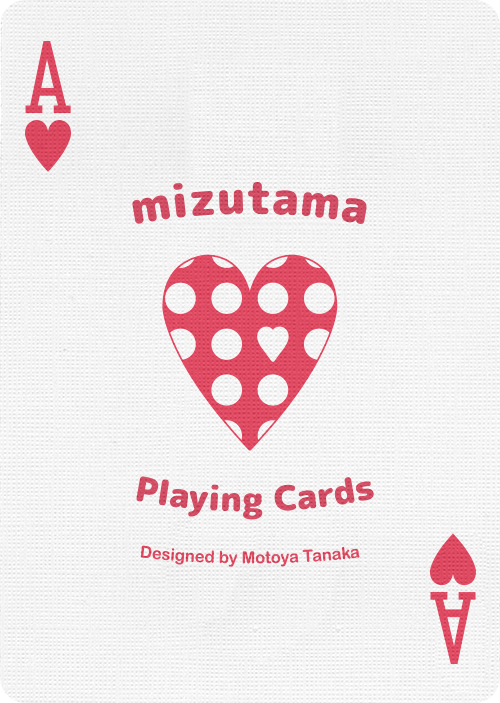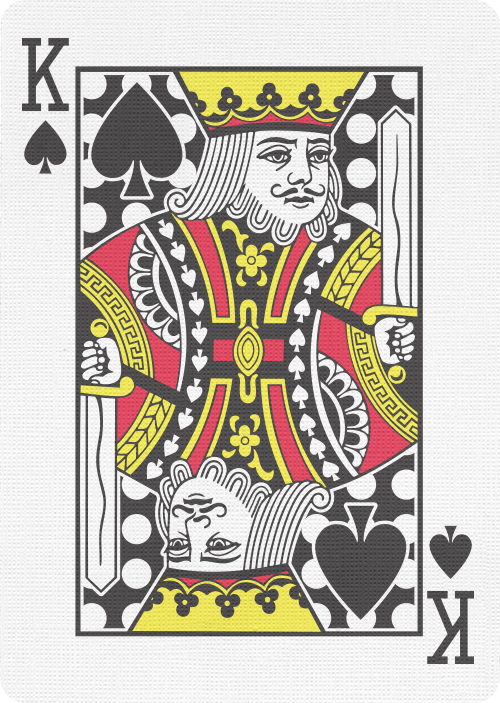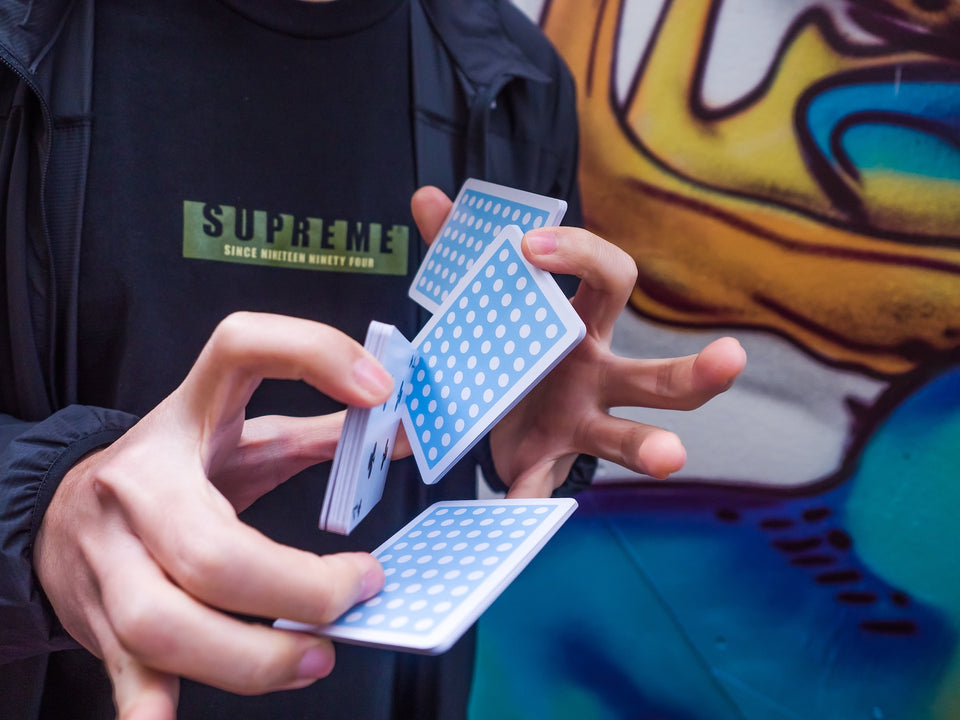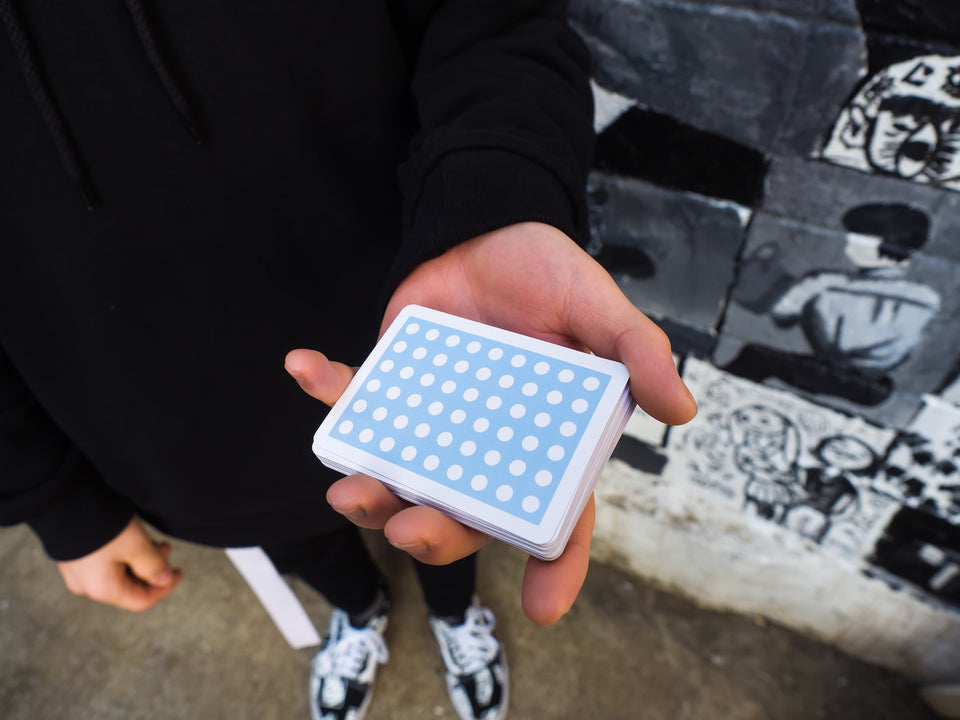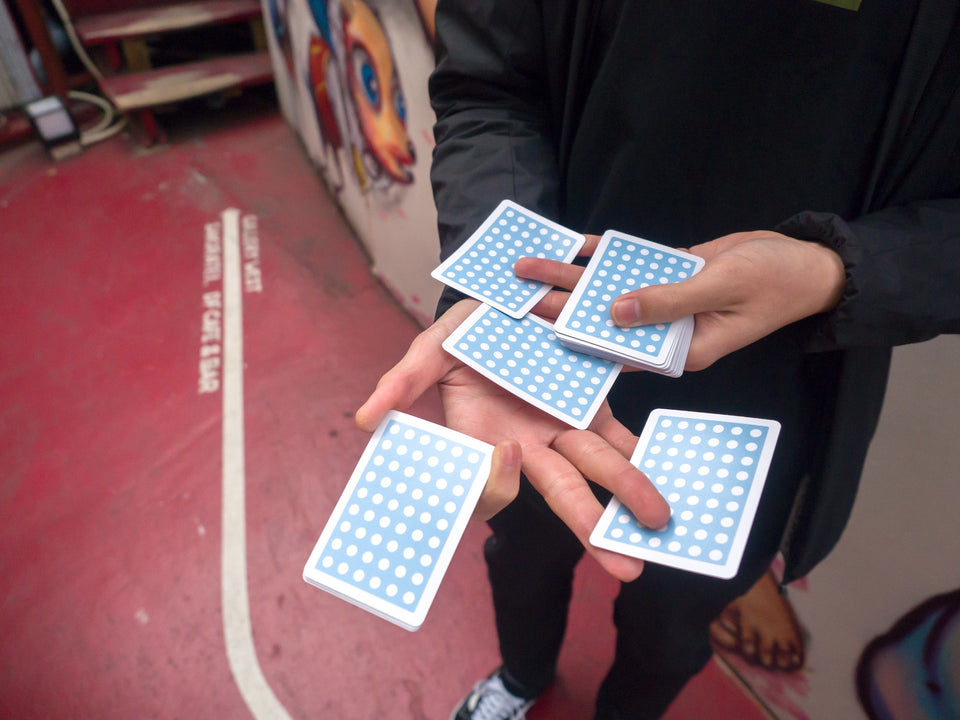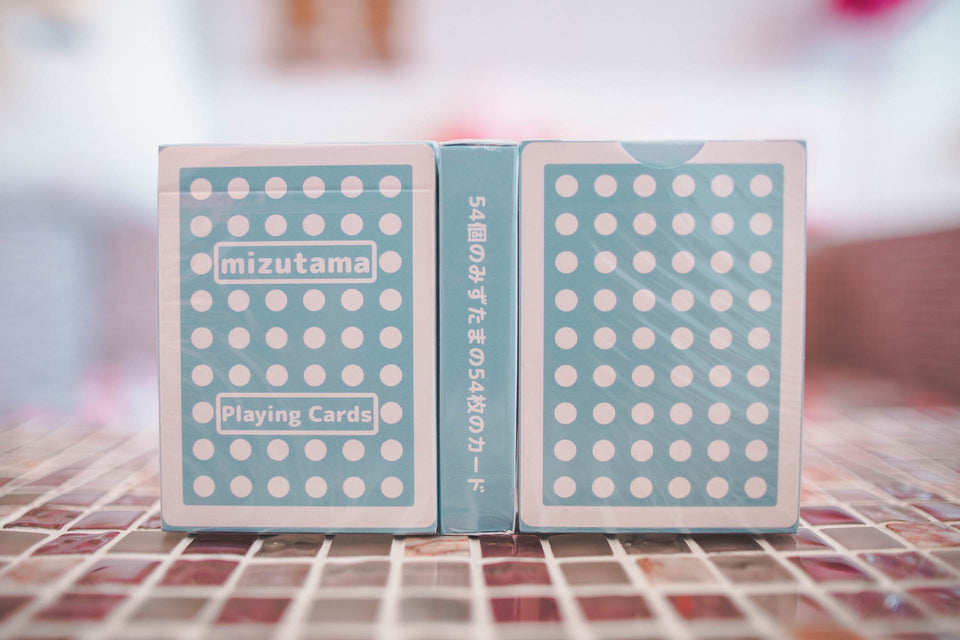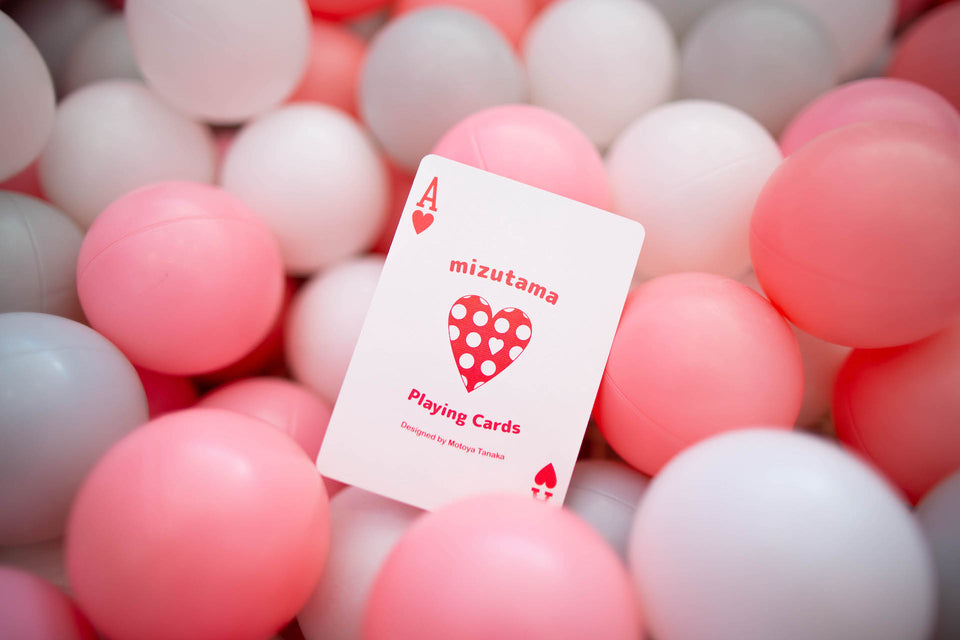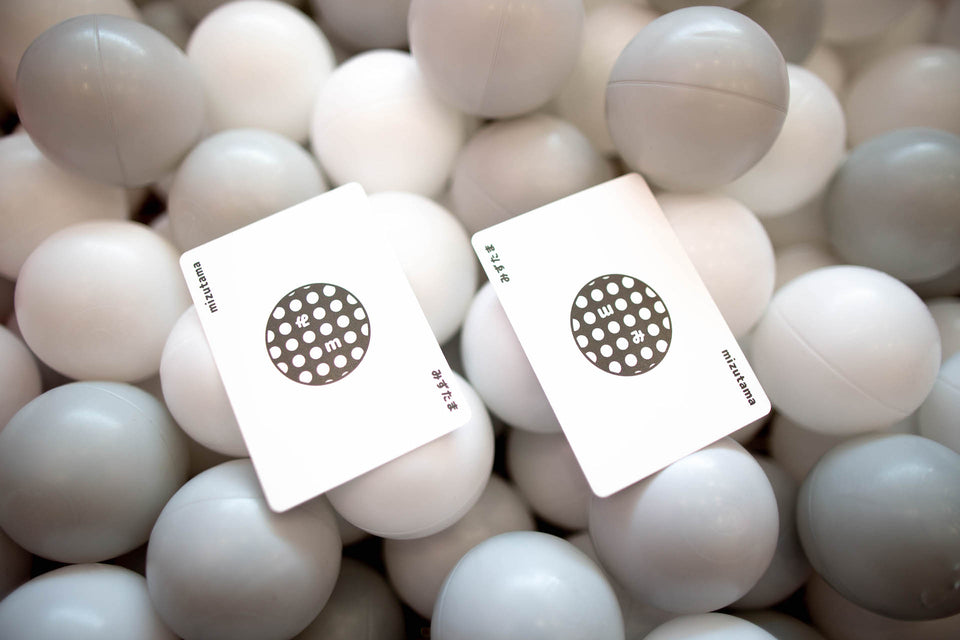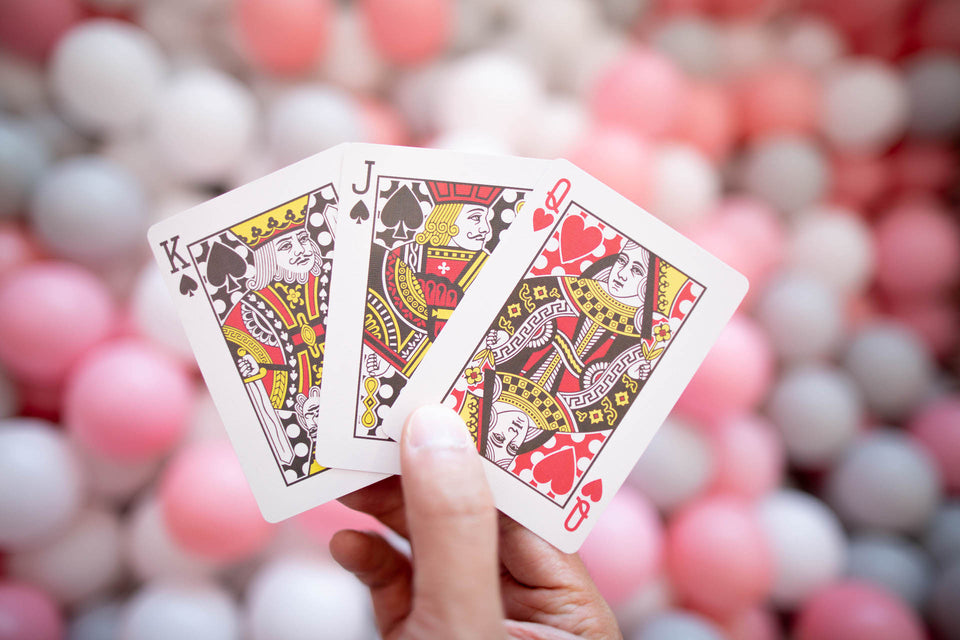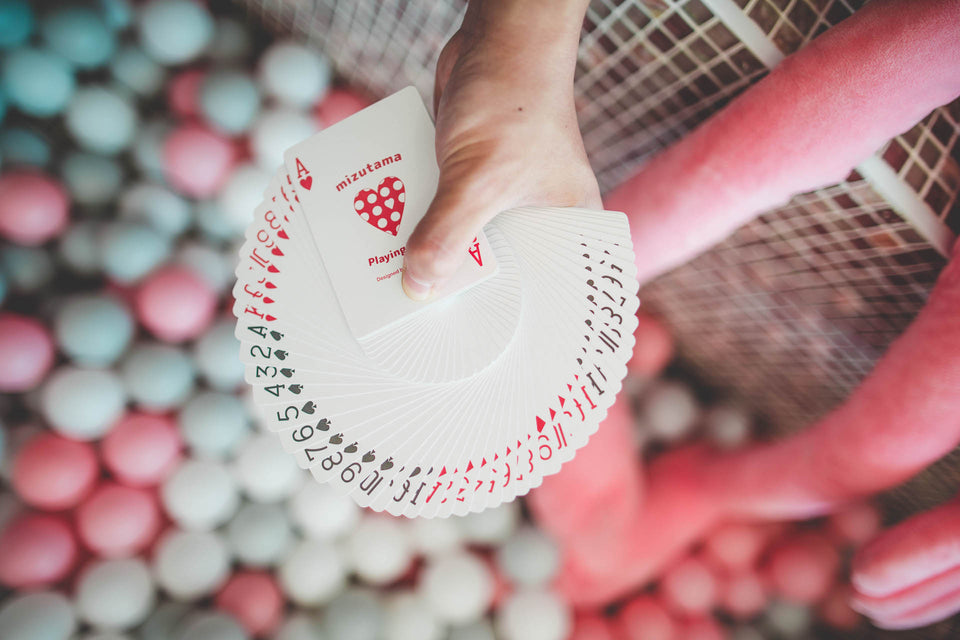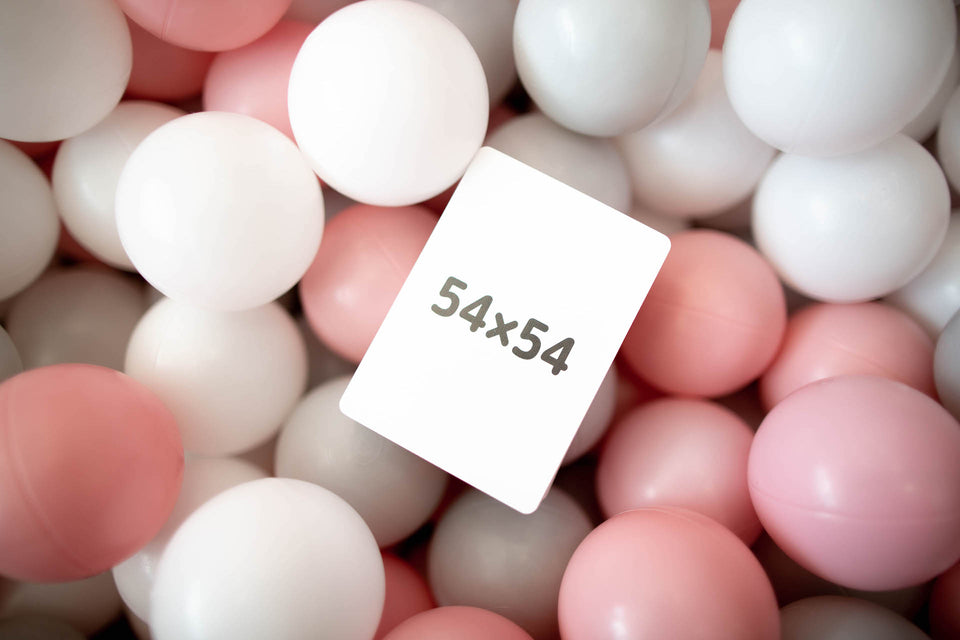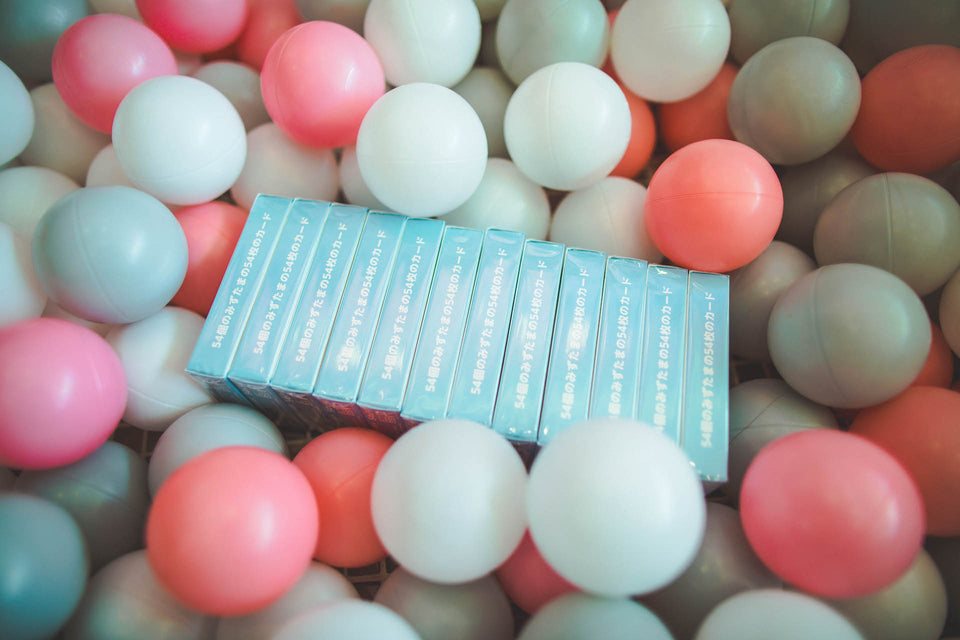 Mizutama
by Riffle Shuffle Playing Card Co
*IMPORTANT NOTICE* Due to the warehouse system maintenance, all the new orders from 2.12-2.28 will be shipped by March 3rd. Thanks for understanding! 
The main concept of this deck is "54個のみずたまの54枚のカード。(54 cards with 54 polka-dots.)" The total number of cards matches the total number of the dots on the back. Also, the diameter of the dot and the thickness of the borders are the same so that it is uninformed in appearance.
Mizutama is designed by Motoya Tanaka. His goal is to make a cute deck that anyone can use. "It does not matter if they are male or female, magicians, cardists, or collectors. I designed it for literally anyone, so I put a lot of effort to make it simple." 
Printed by United States Playing Card Co with Premium Paper Stock and Air-Cushion Finish. And it's Crushed. Limited Edition of 2500 Decks.