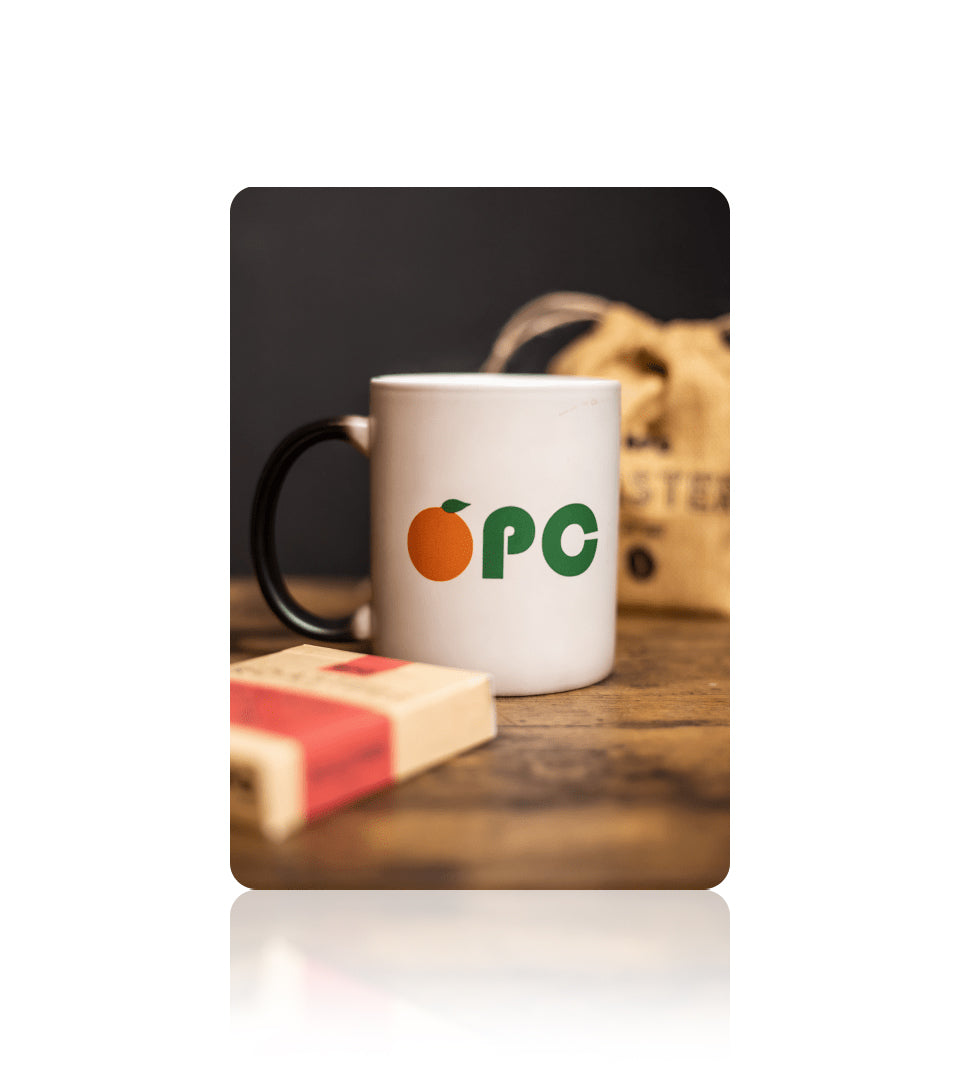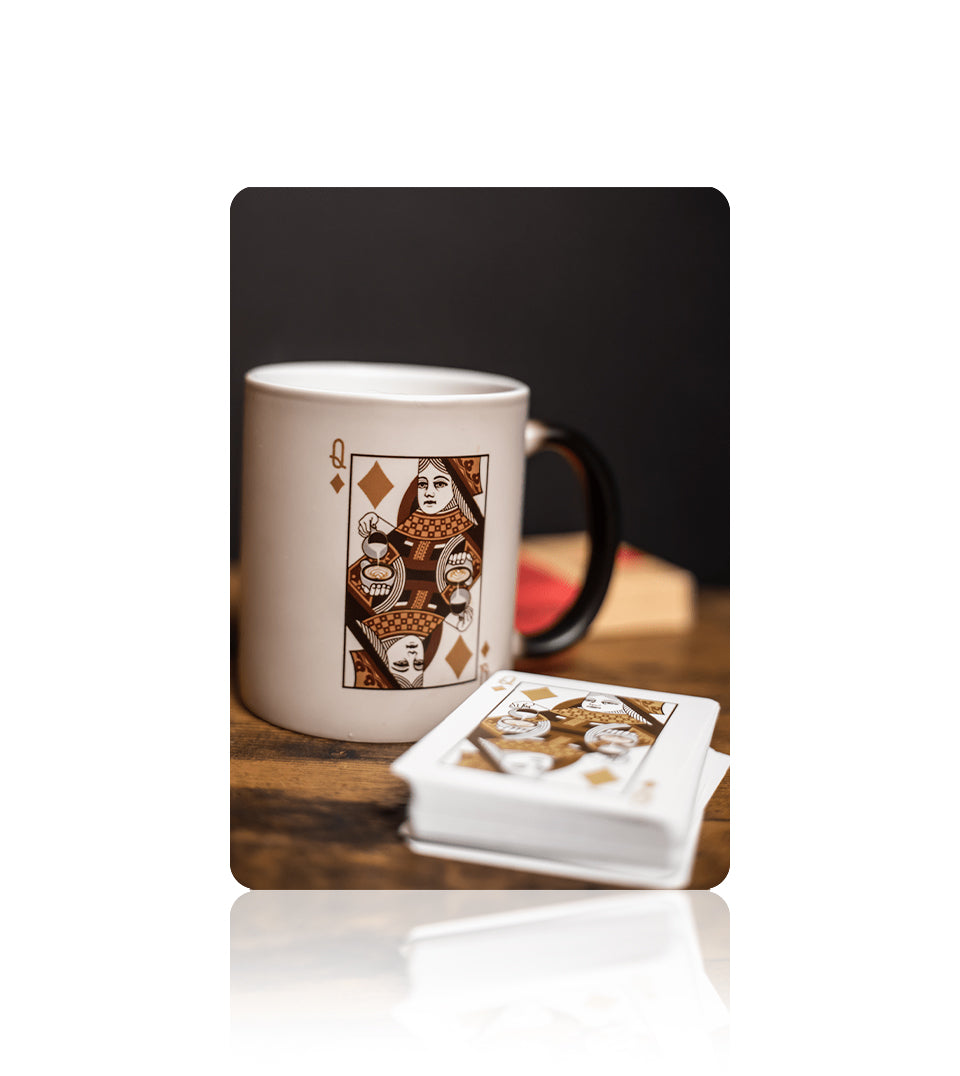 OPC Roaster Mug
Better late than never! We had these scheduled to come out with the Rosters decks, but due to shipping and production delays, they just arrived! This is our first non-clothing item we have ever created! This mug starts off looking like a regular black mug, BUT when hot liquid is poured inside the mug changes color to white! When the color changes it also reveals the OPC logo as well as a reveal to the Queen of Diamonds from the Roasters deck! This mug is perfect for any OPC fan or magician that wants a super fun reveal!
MAGIC MUG Guidelines:

Color-changing magic mugs.



Images appear when hot liquid is added.

Images revert to black when empty & at room temperature.


Do not put in dishwasher.