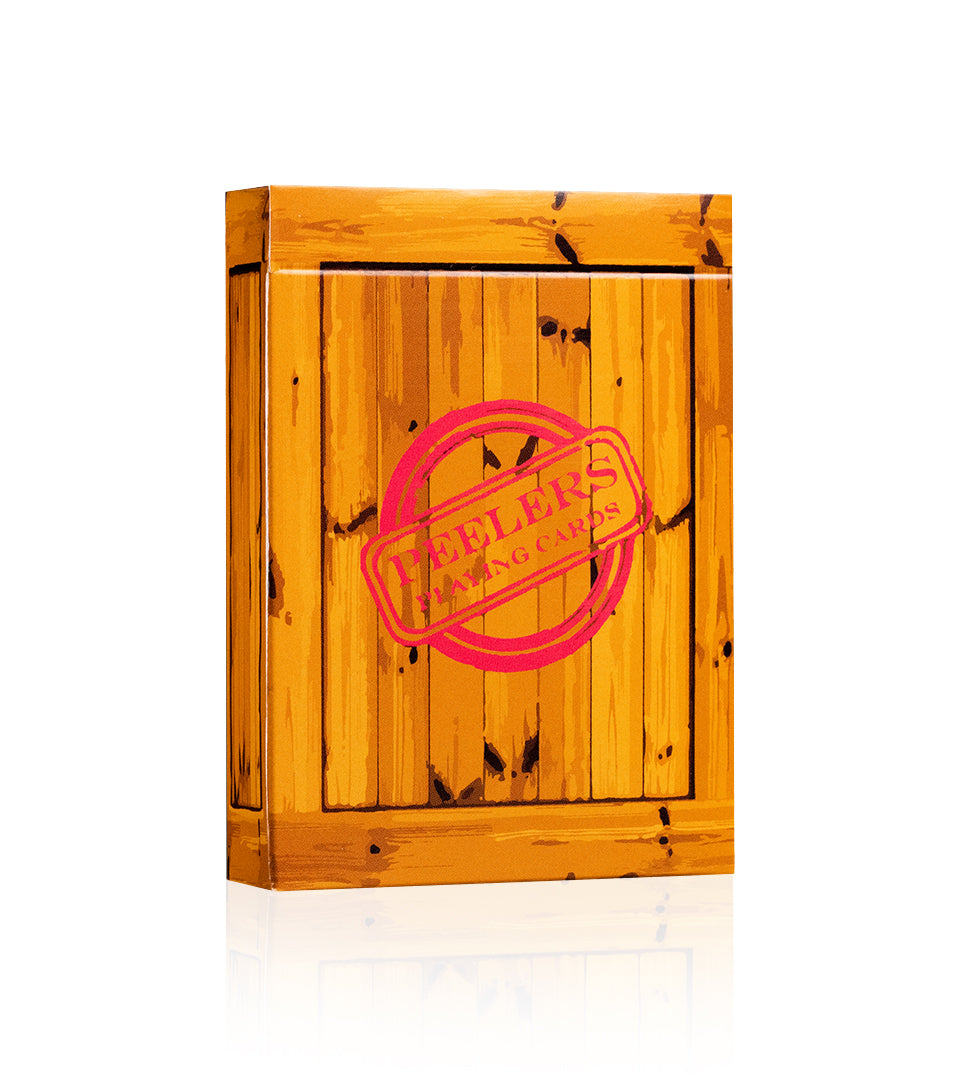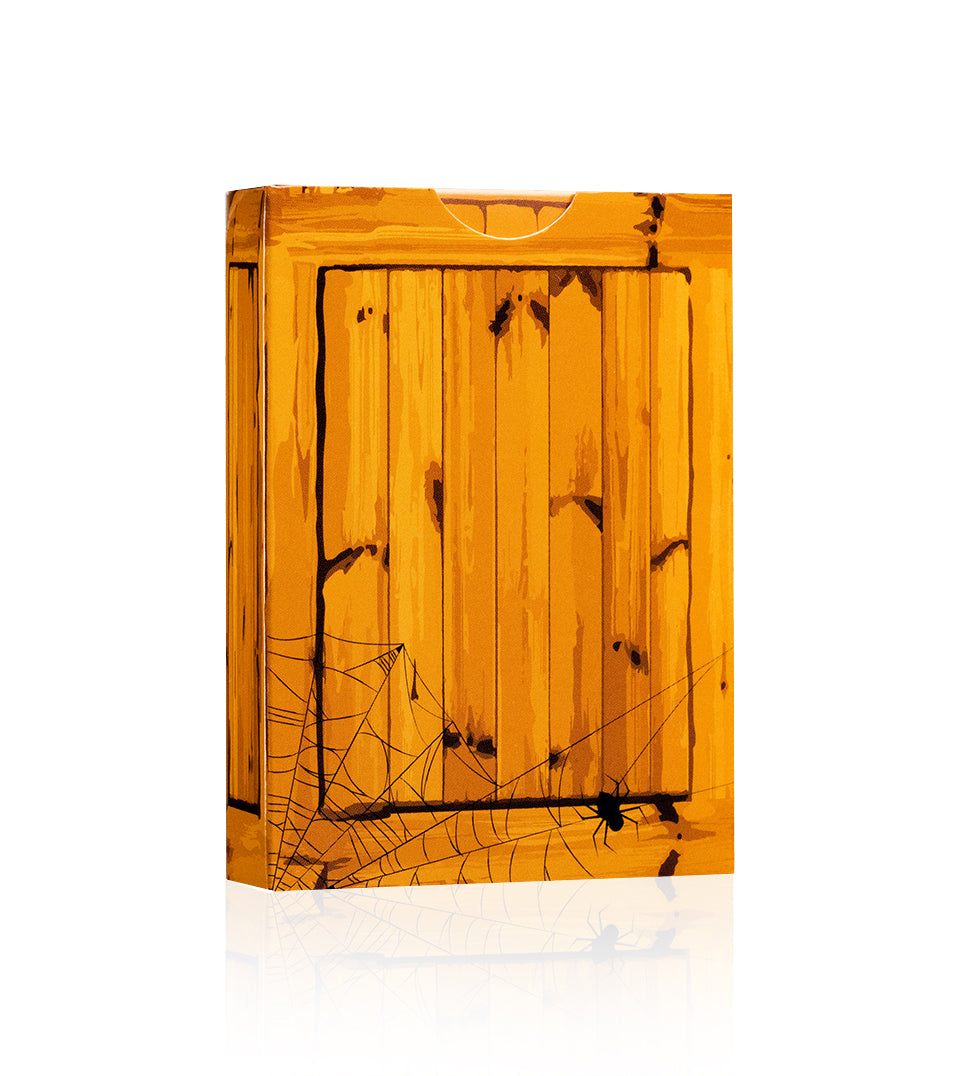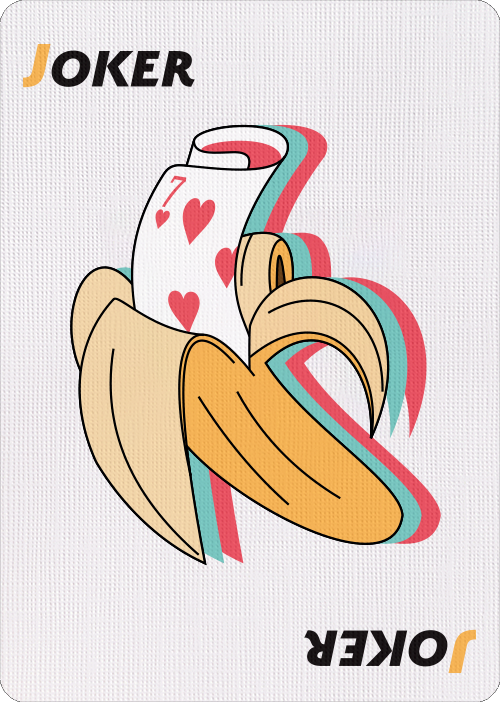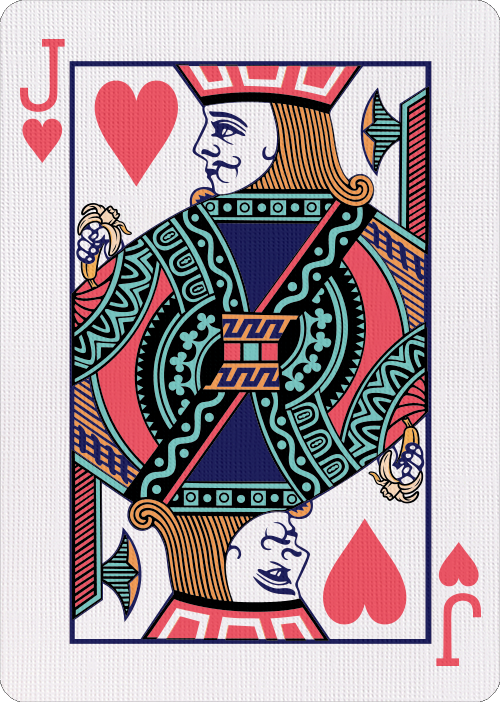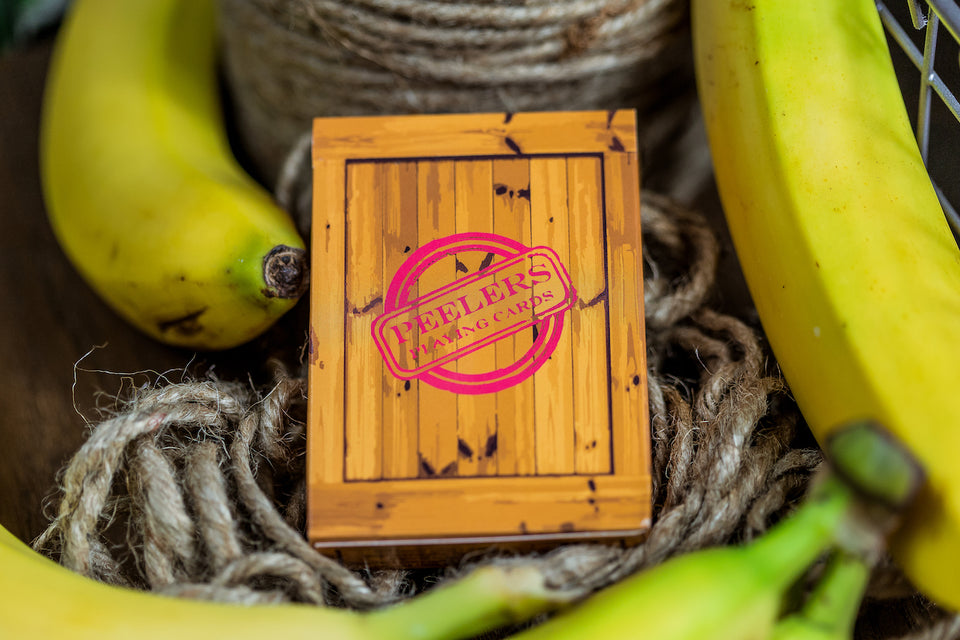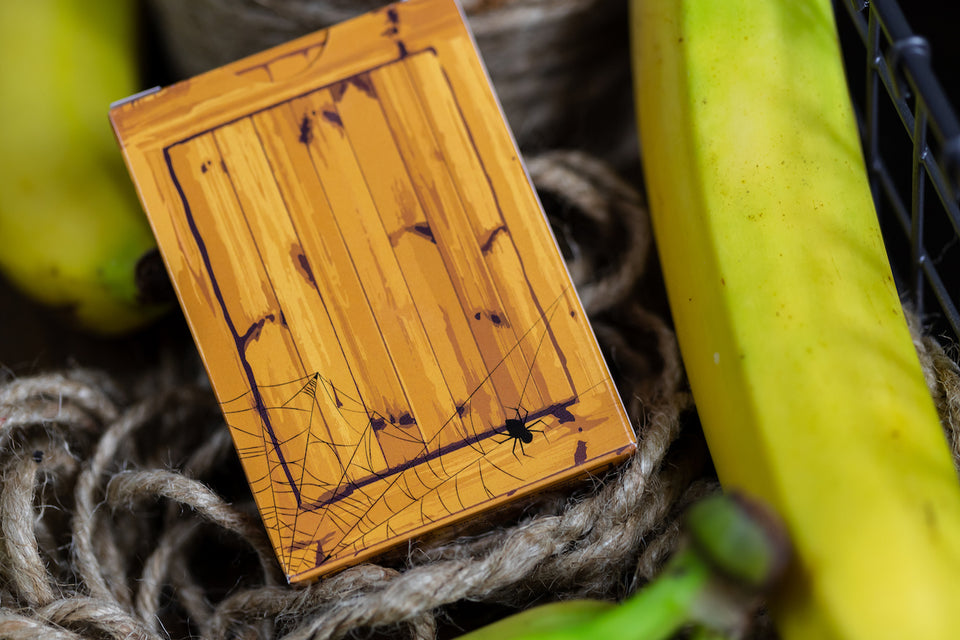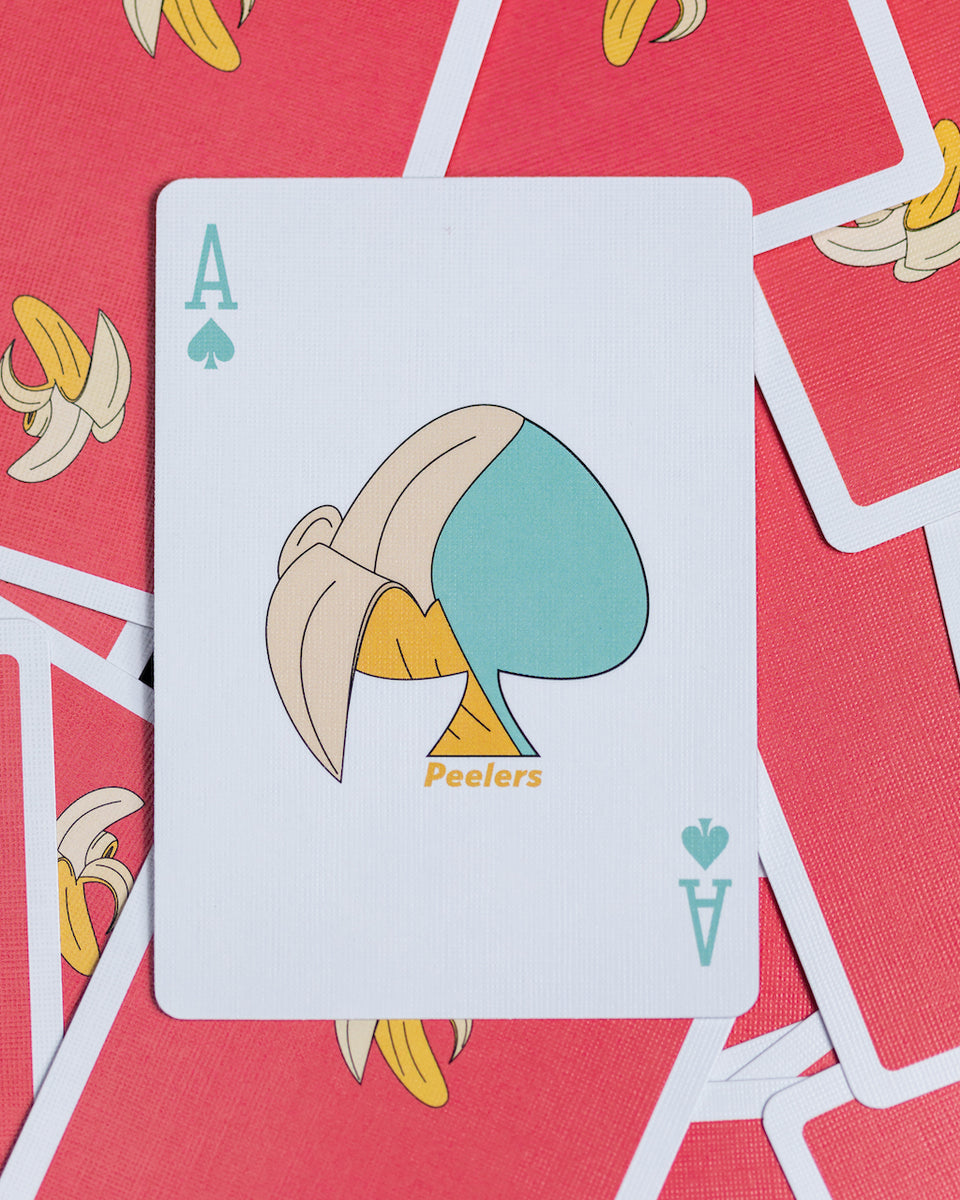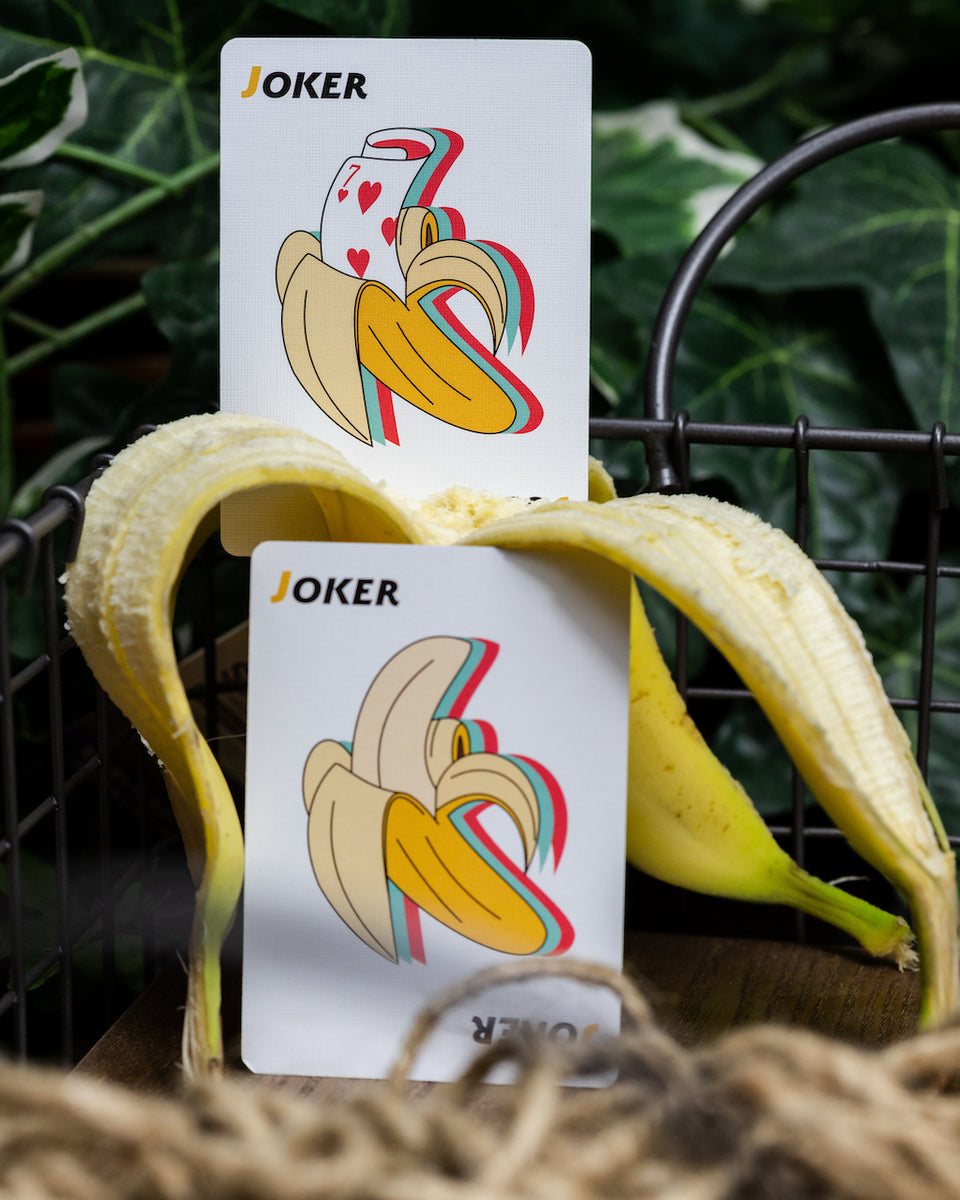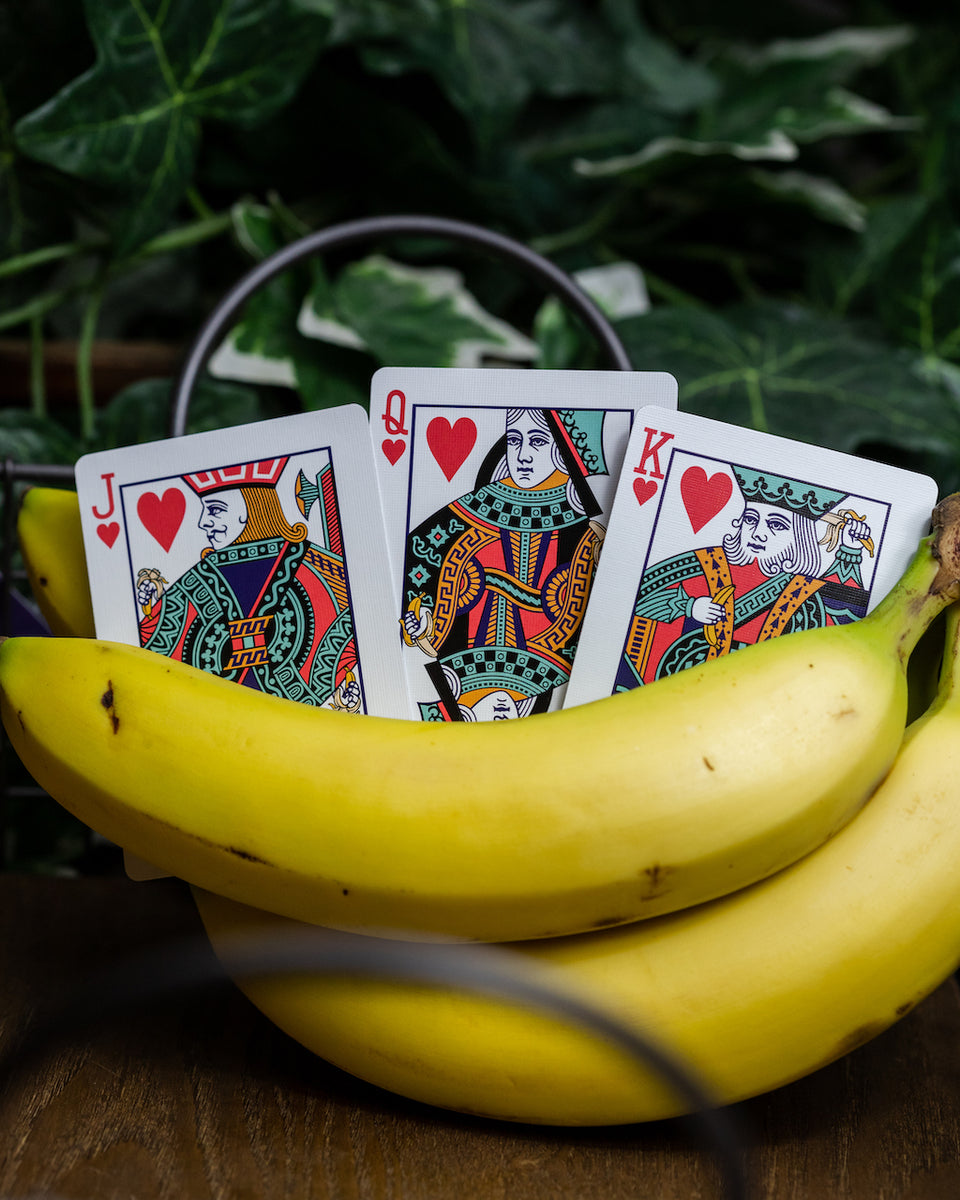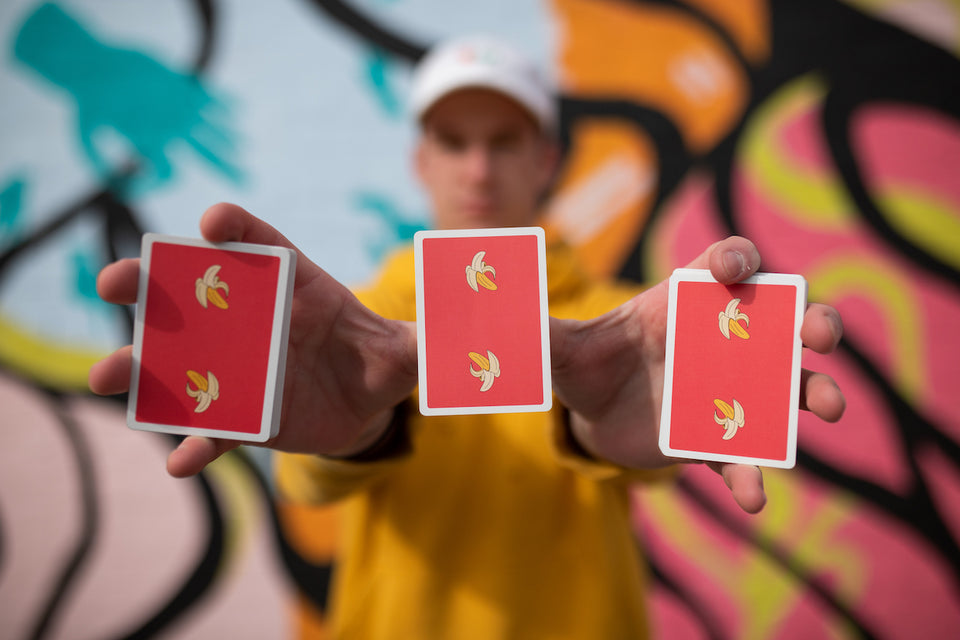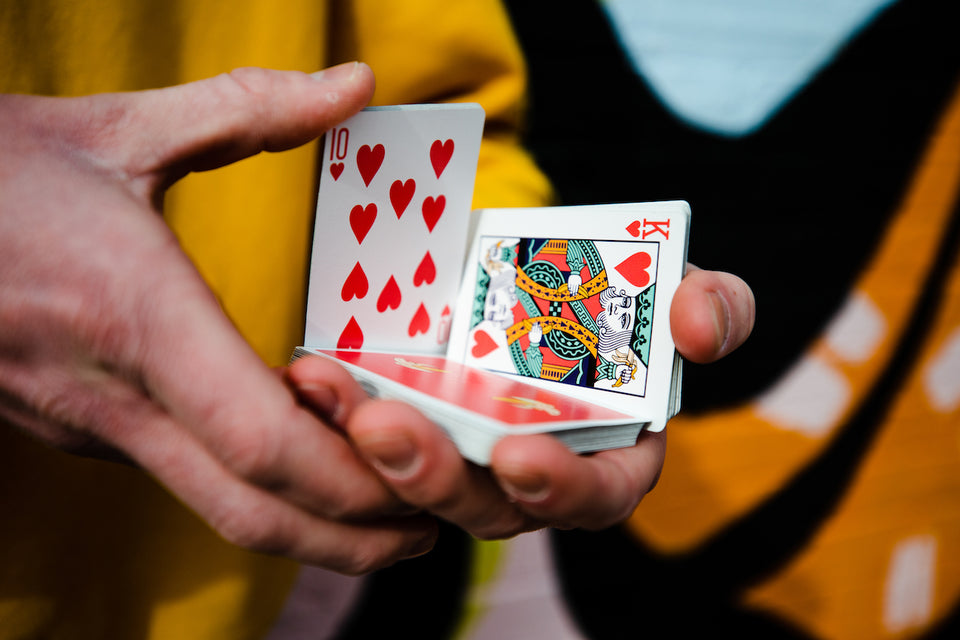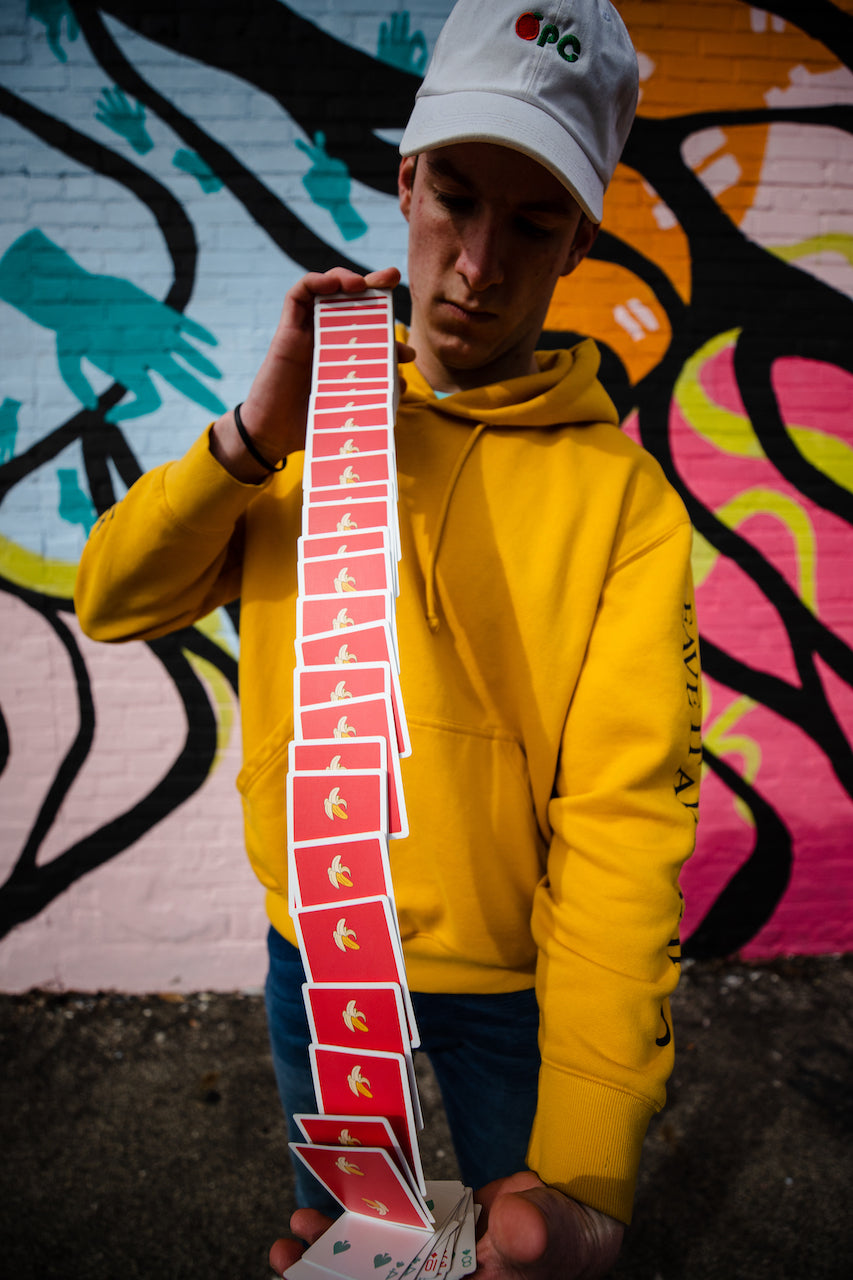 Peelers V2
Orange you glad we ARE saying banana? Peelers V2 is here! With the same fresh vibrant color pallet as the original Peelers this deck is perfect for spring. We might have also added some more bananas to the court cards. They have a fresh new look with the same feeling and longevity of the original Peelers.
Printed by USPCC on Bee stock. Our bananas don't go bad. We also changed up the crate they come in a little. Be careful when opening because you might find a spider on the box!
Don't just buy one deck but by a whole hand of 6 and receive an Unrevealed Custom Shipping Crate Half Brick Box! We went Bananas with this one! There can't be any monkeying around though because we only printed 2,500. Get your Peelers before they "slip" away!