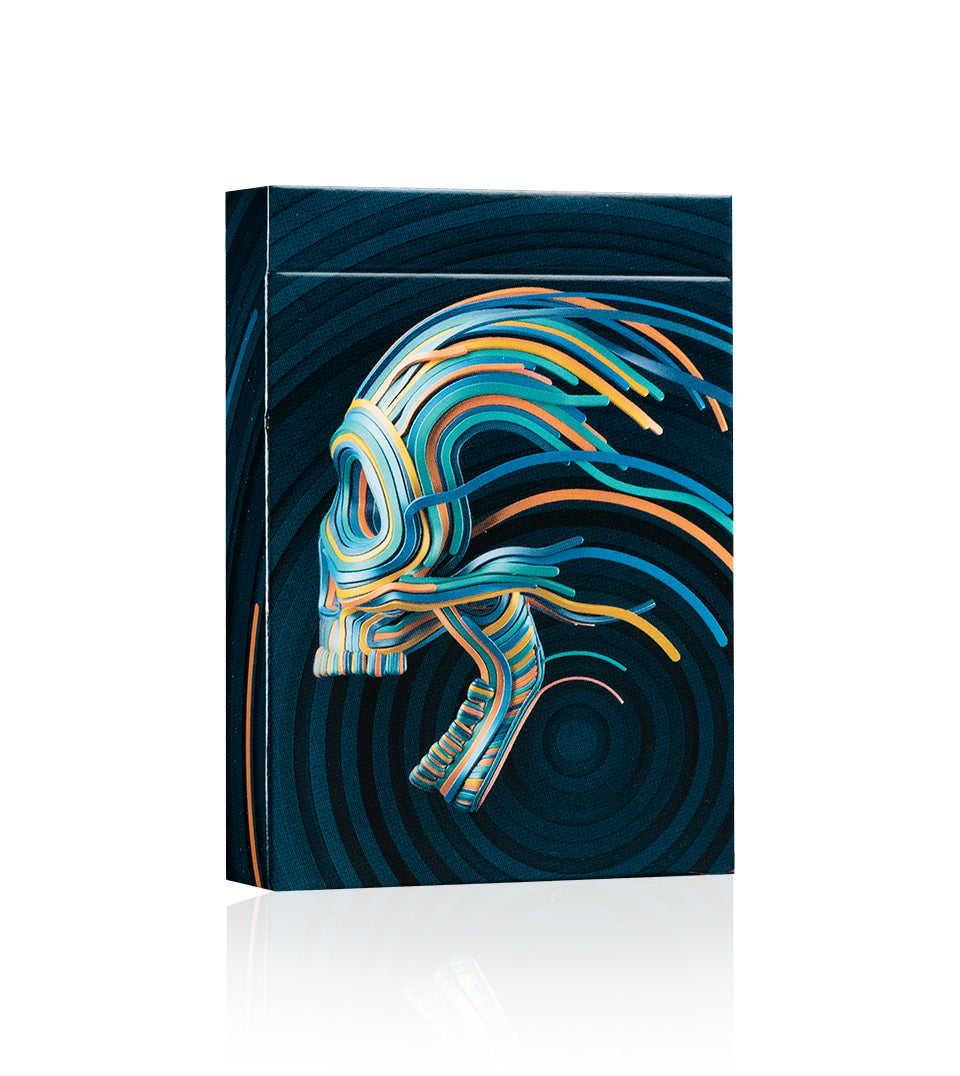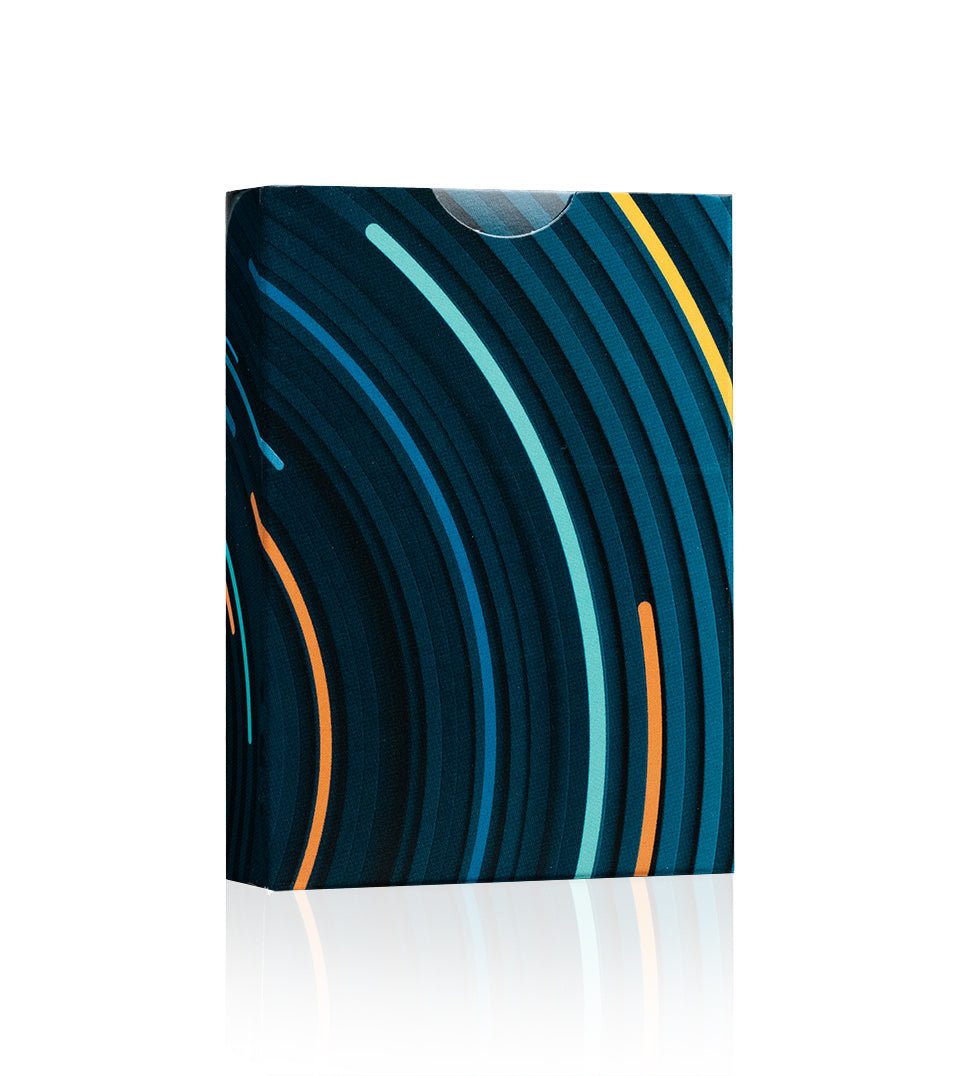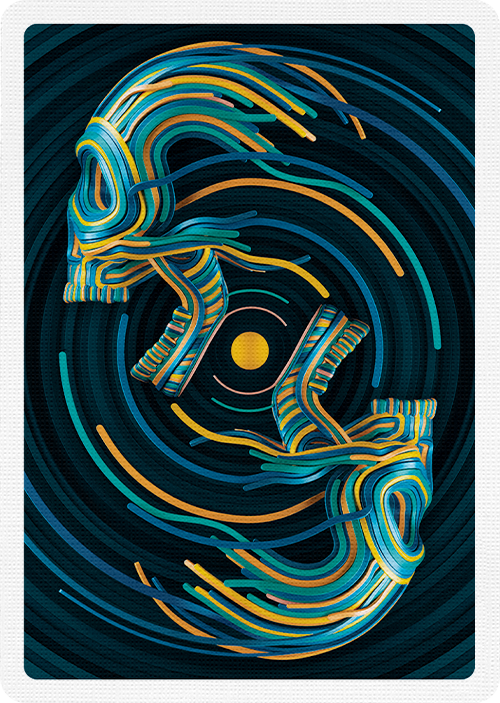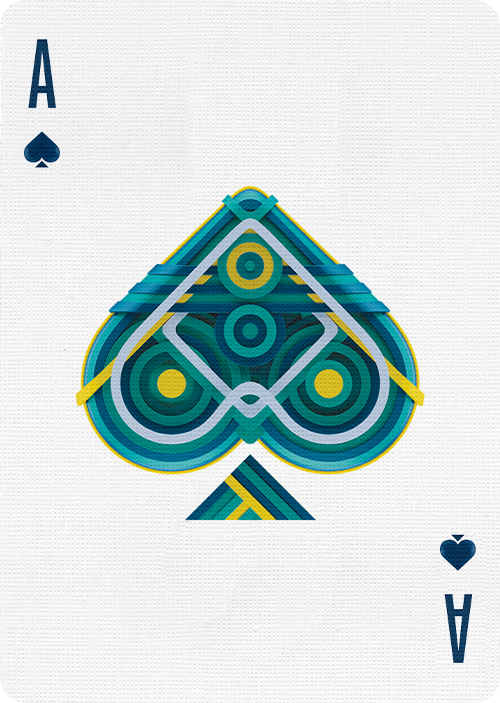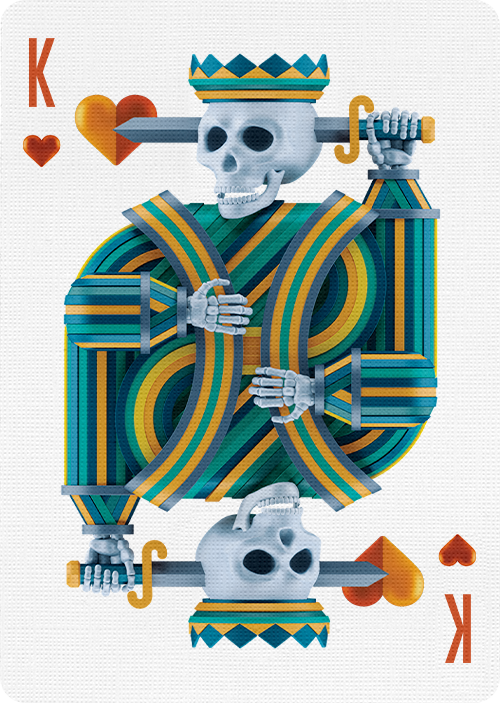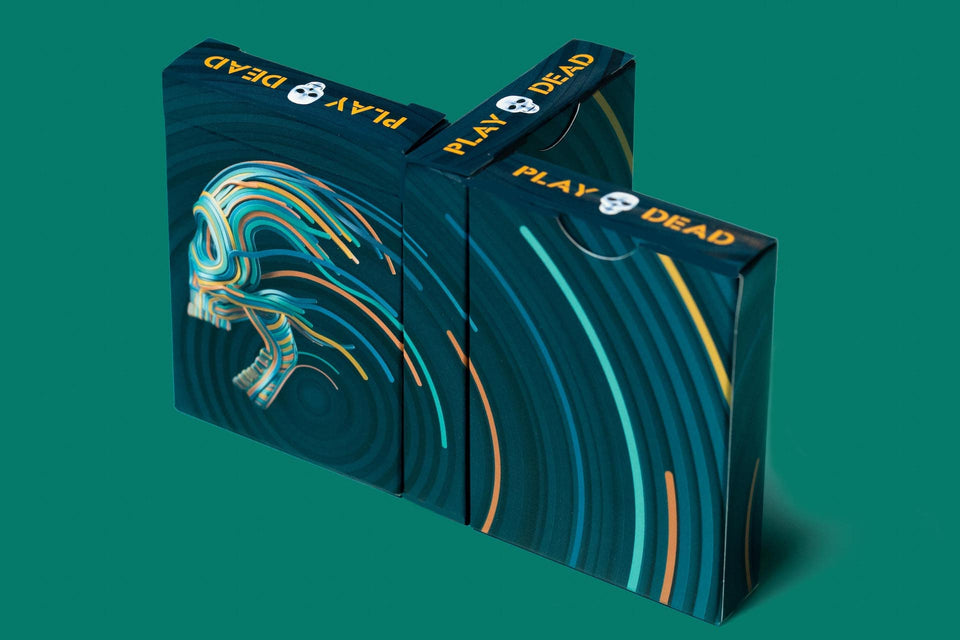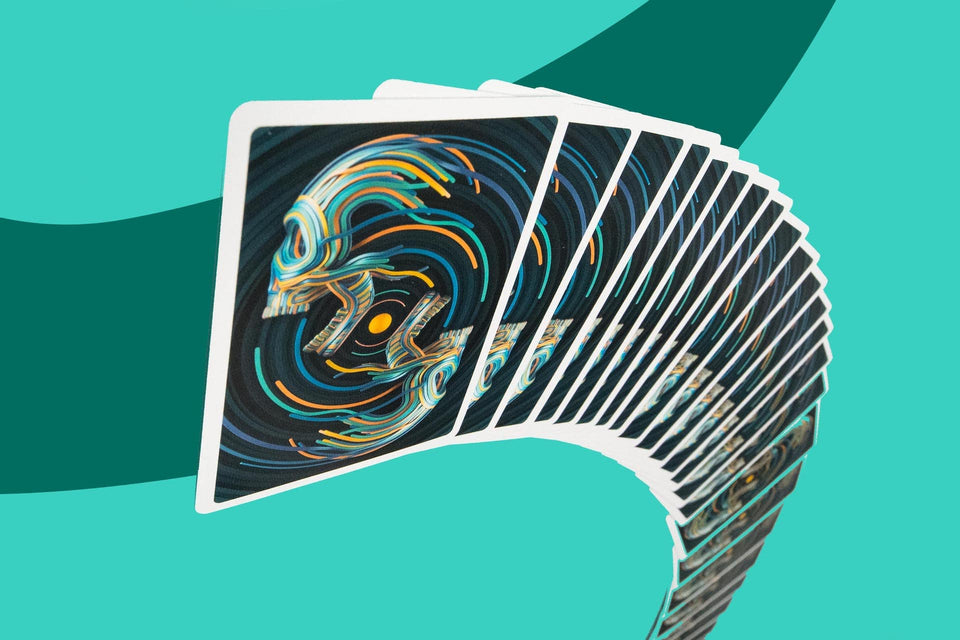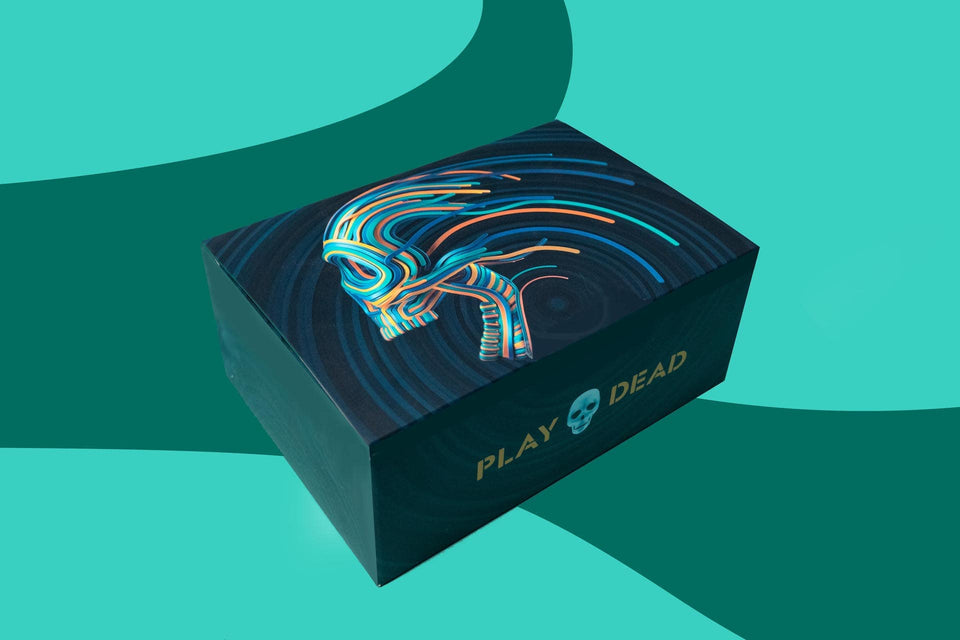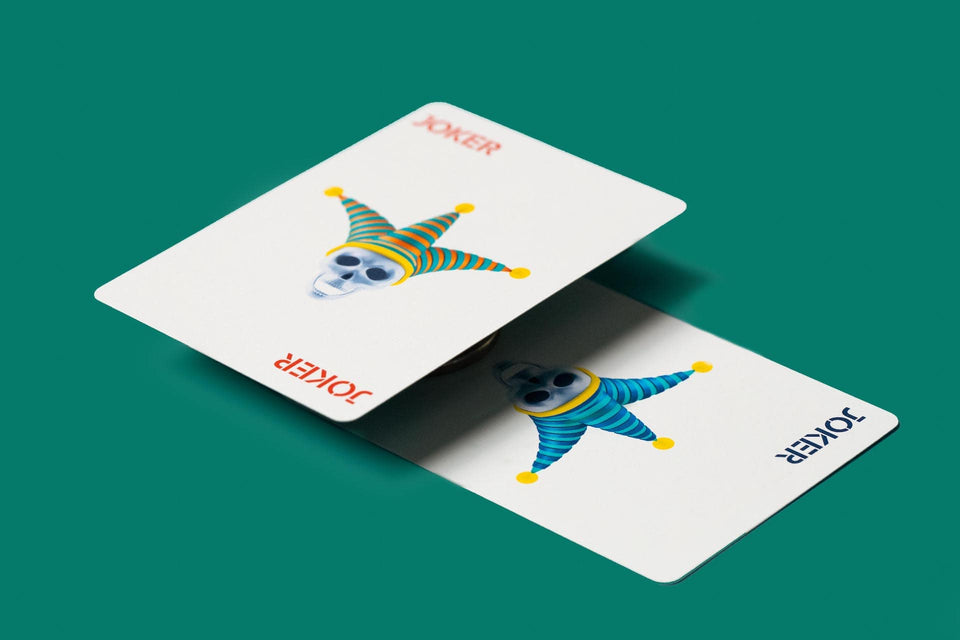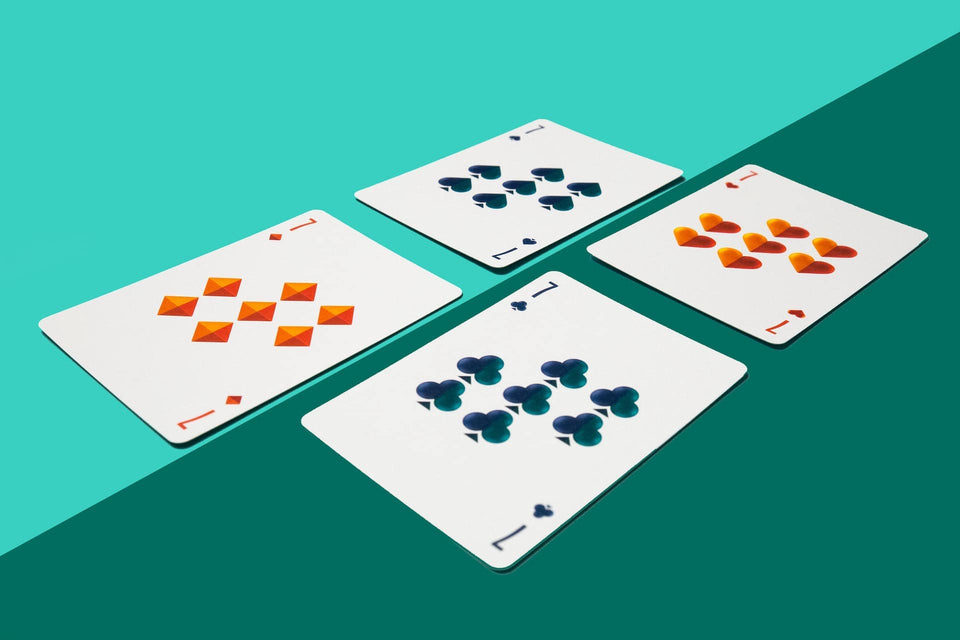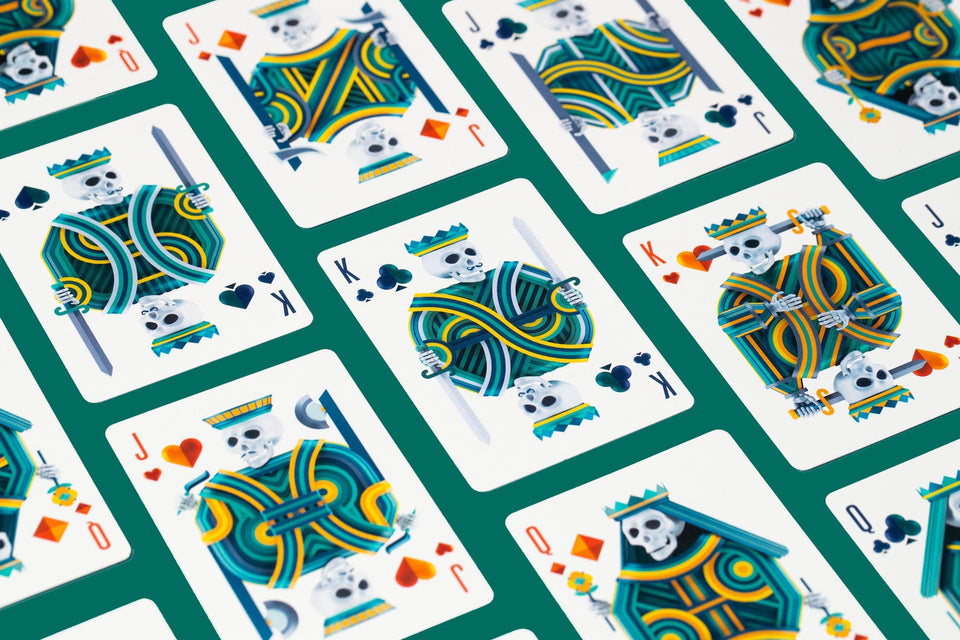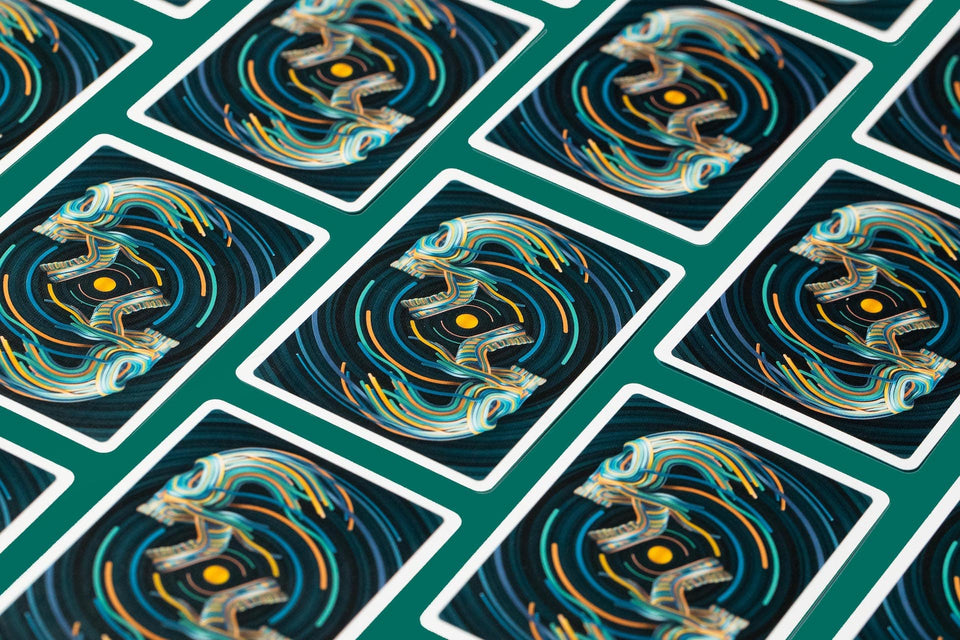 ☠️Play Dead V2☠️
by Riffle Shuffle Playing Card Co
*When you purchase 6 decks or more, they will arrive in an Exclusive Play Dead Half Brick Box* 
The Play Dead V2 is back with style! While the mixes of bold line and shape patterns with the 3D forms are kept the same, the teal-green look of the deck brings out a hint of seriousness to remind you to play with style.
The designer Steven Harrison has once again managed to bring back one of our classic Riffle Shuffle decks, this time, the Skull theme pops out of the design even more with the complementary colours and lines; A perfect example of why we should never forget to remain playful and stay bold. Playing is a Serious Game
The Play Dead V2 Playing Cards are printed by United States Playing Card Company with Premium Bee Crushed Stock, Air Cushion Finish.