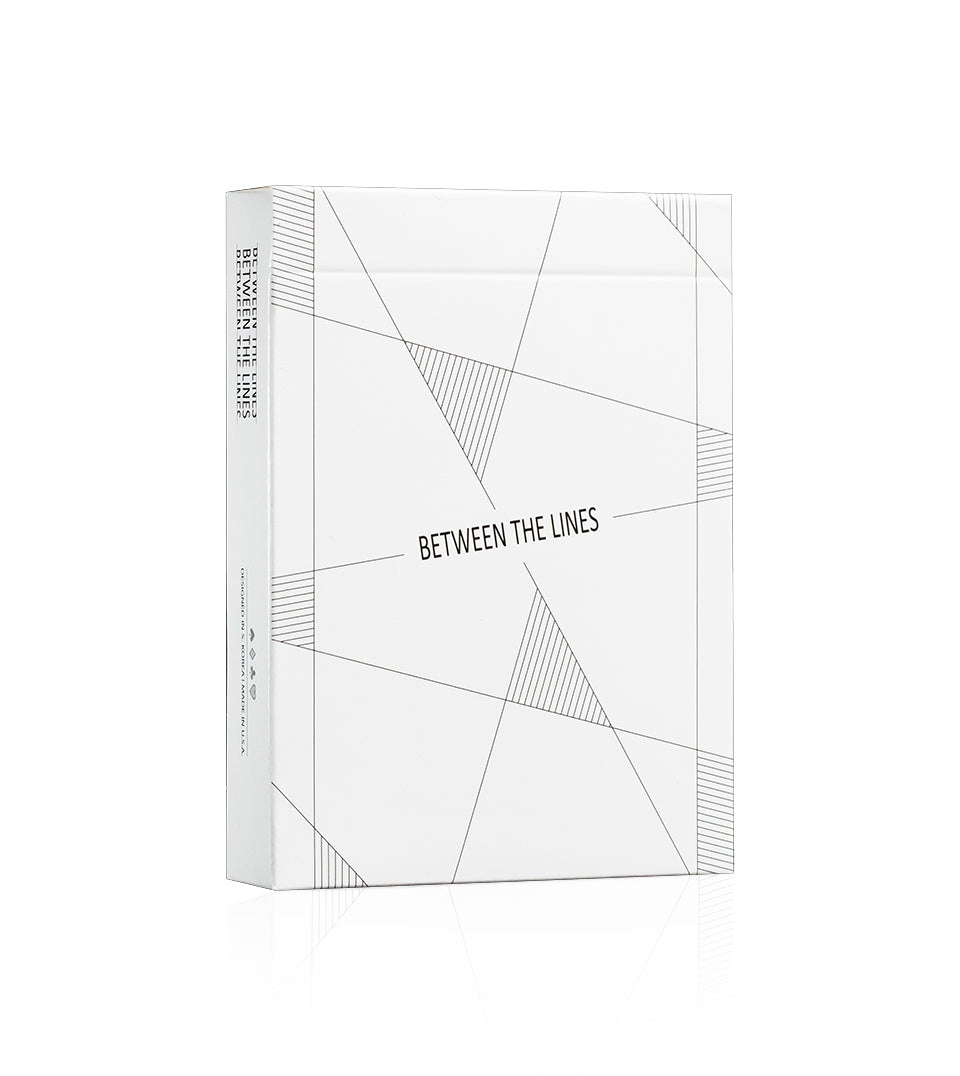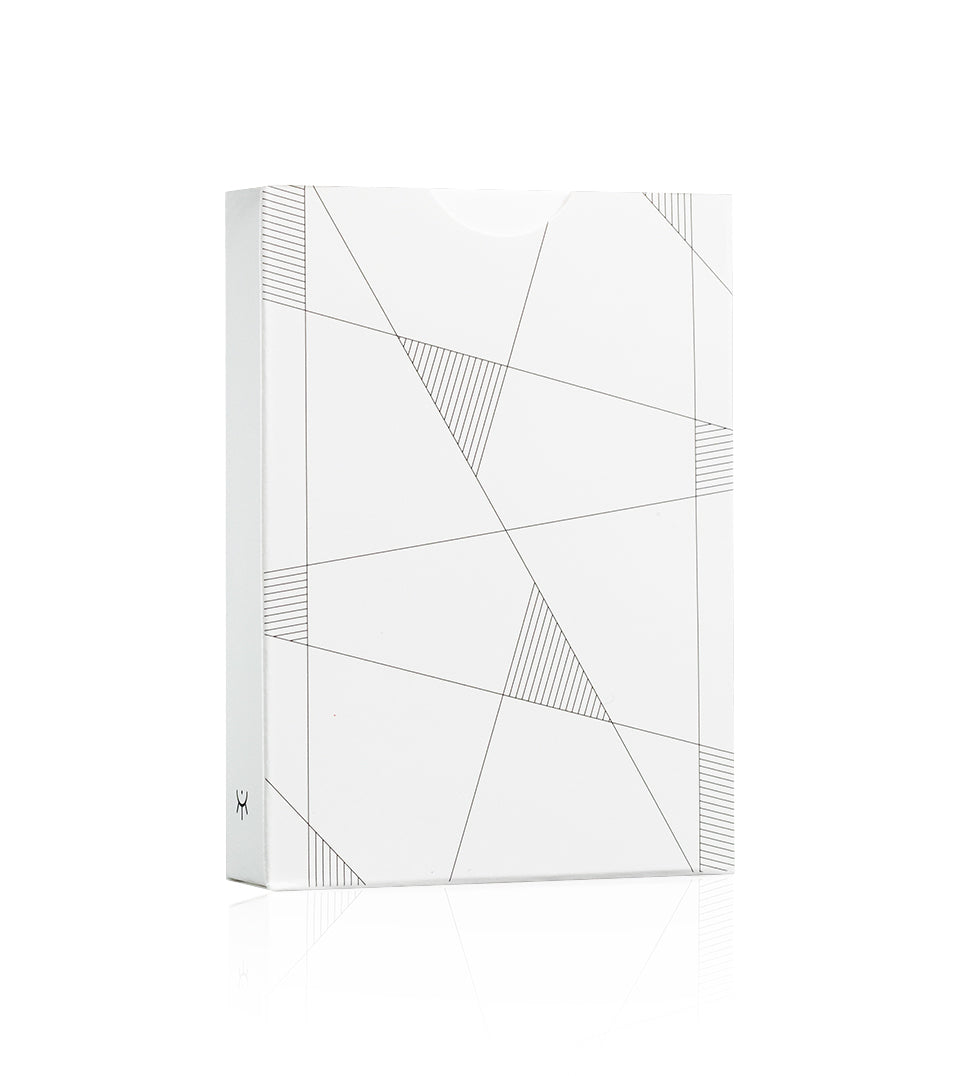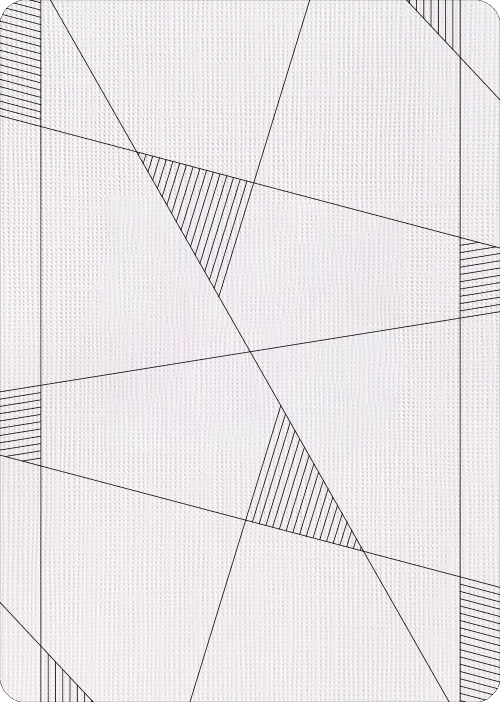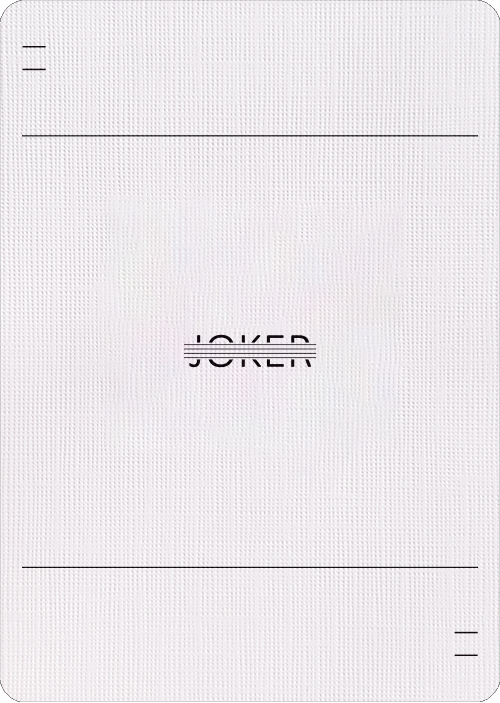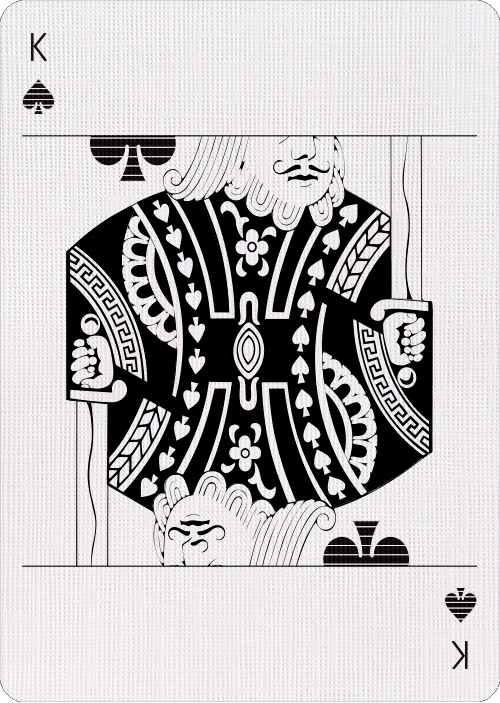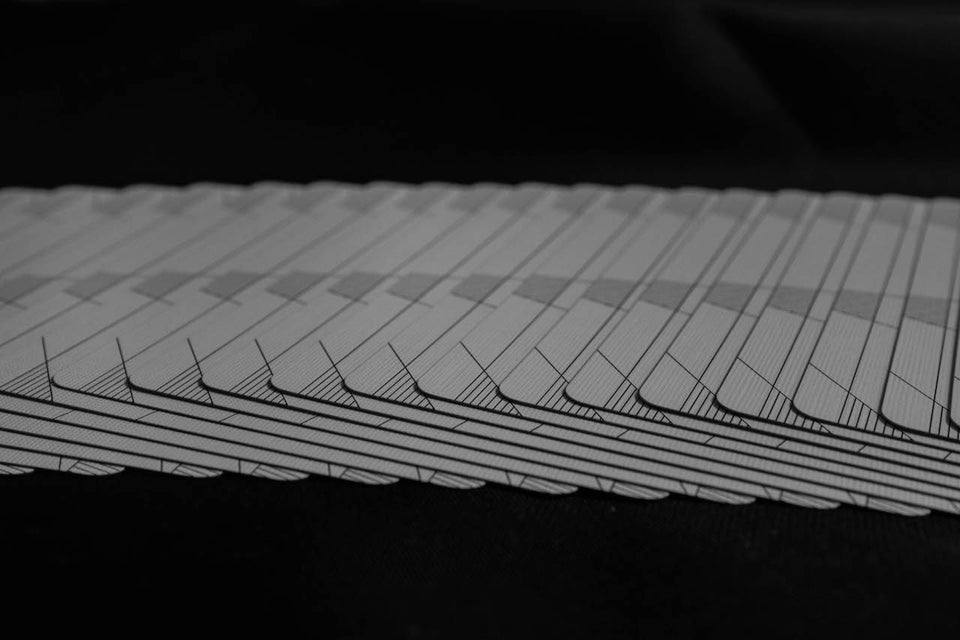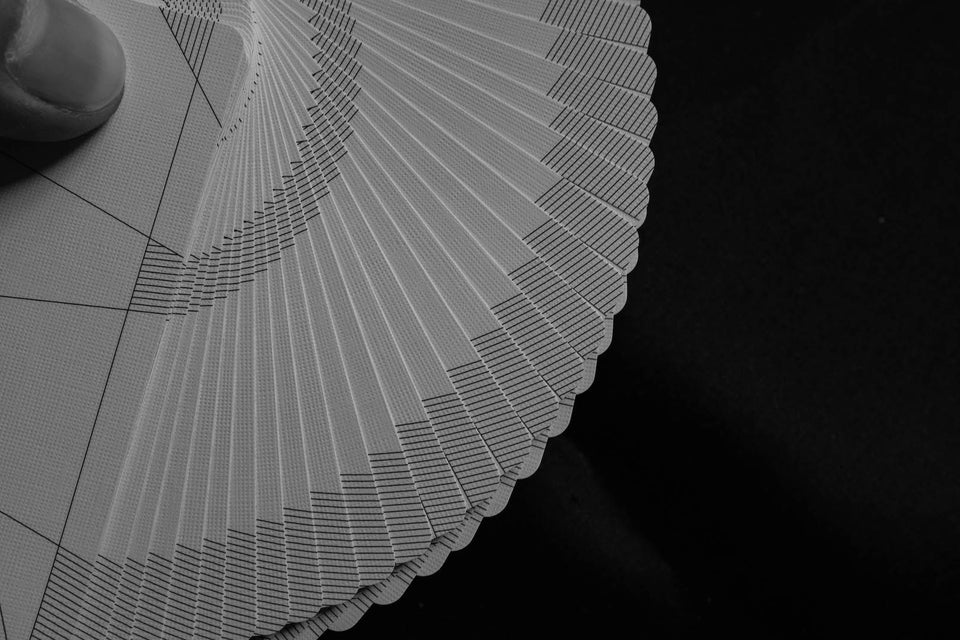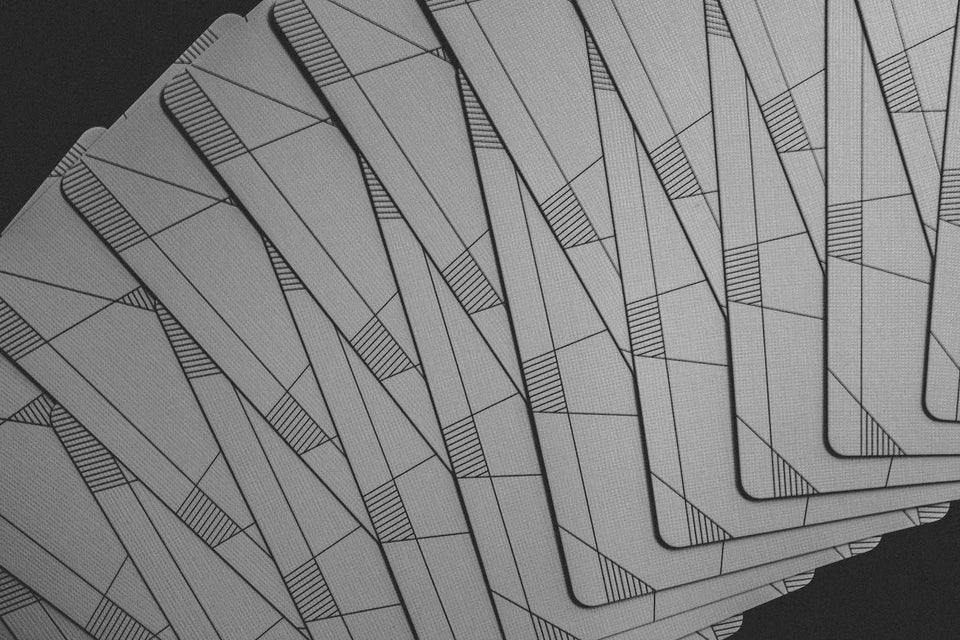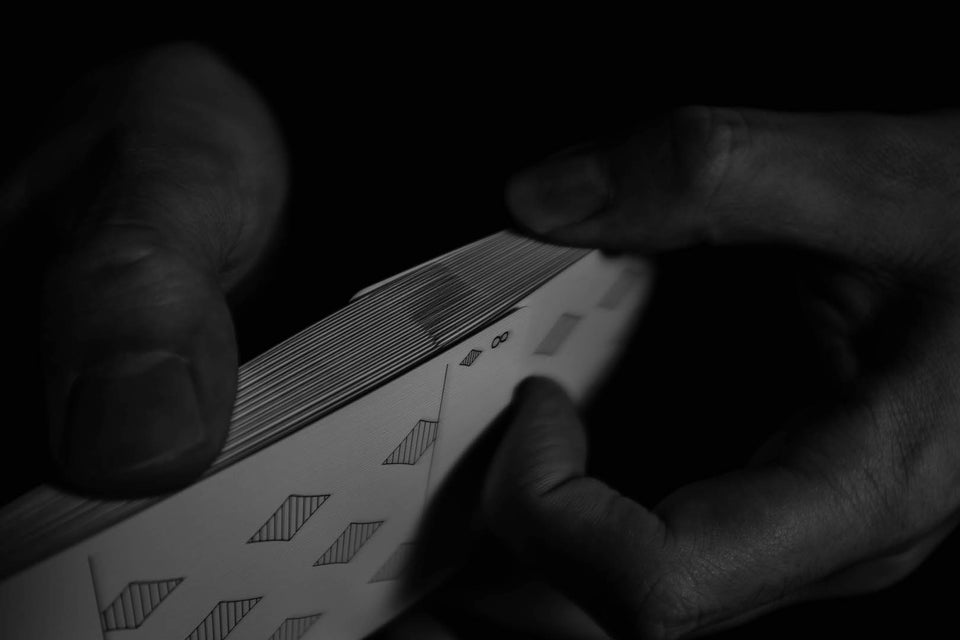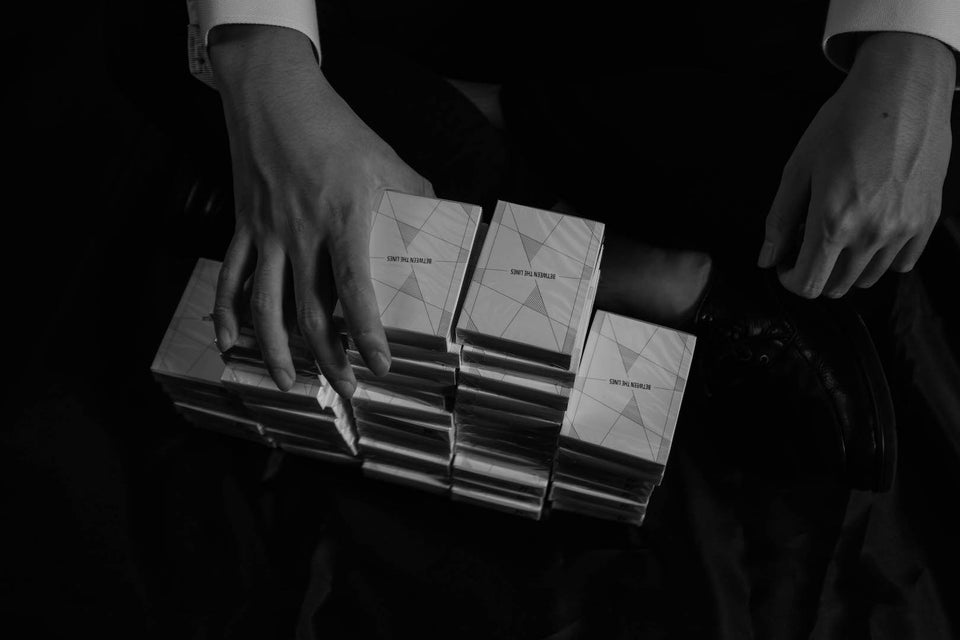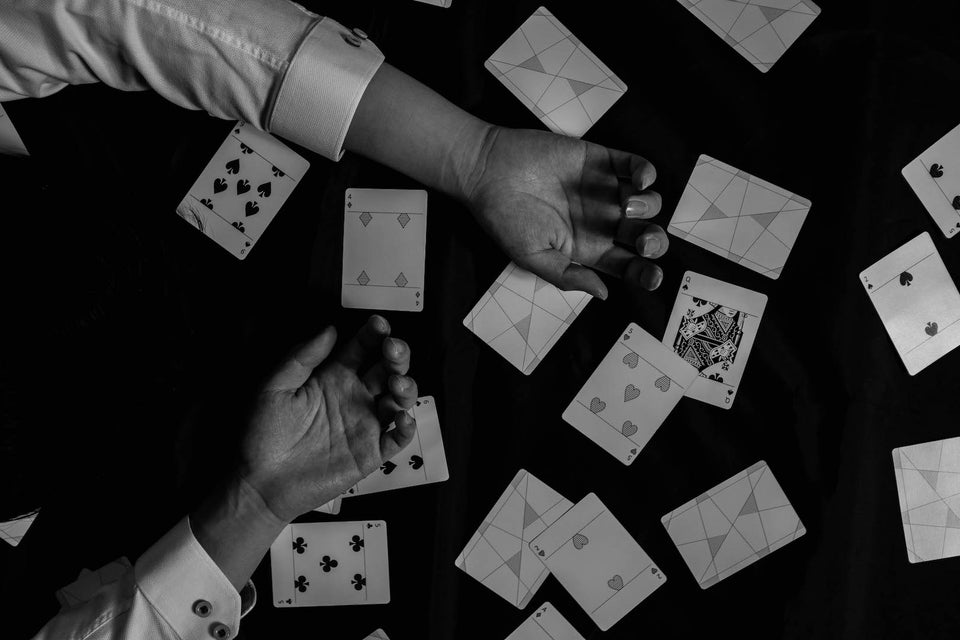 Between Lines
by Riffle Shuffle Playing Card Co
The name "Between the lines", implies the message that is tacit, cannot be seen from the outside.
Value that can be recognized without being expressed, thus the deck of playingcards got its name.
Name also literally implies the space "Between the lines", the faces of cards are designed to be seen only between the lines.
It's minimal but has many aspects.
Considering the visual aspect of when the deck of cards is fanned or spread, diagonal lines and partial stripes were applied for the back.
Designed by Gentle Miracle. Produced by Riffle Shuffle. Printed by USPCC; Air Cushion Finish.
For orders more than 3 Bricks, Please email Riffleshuffling@gmail.com to place the order.