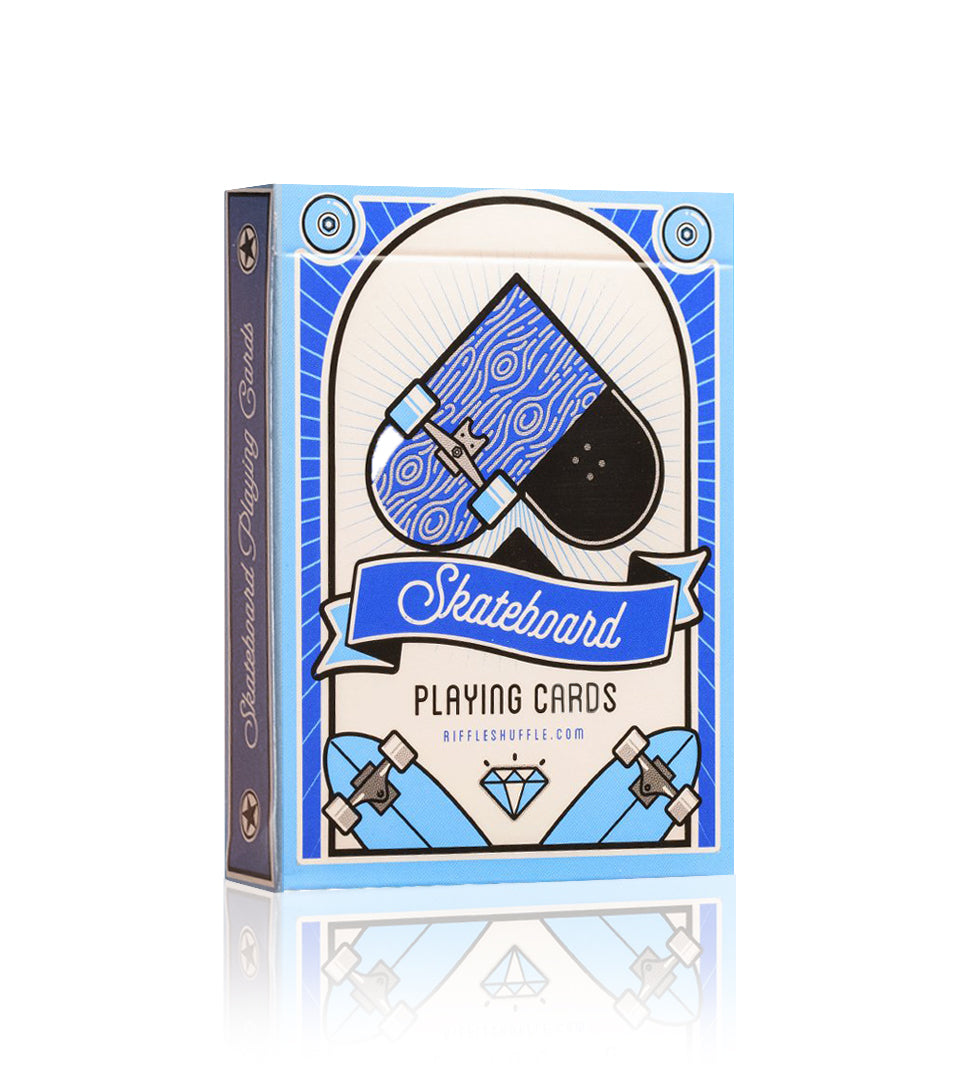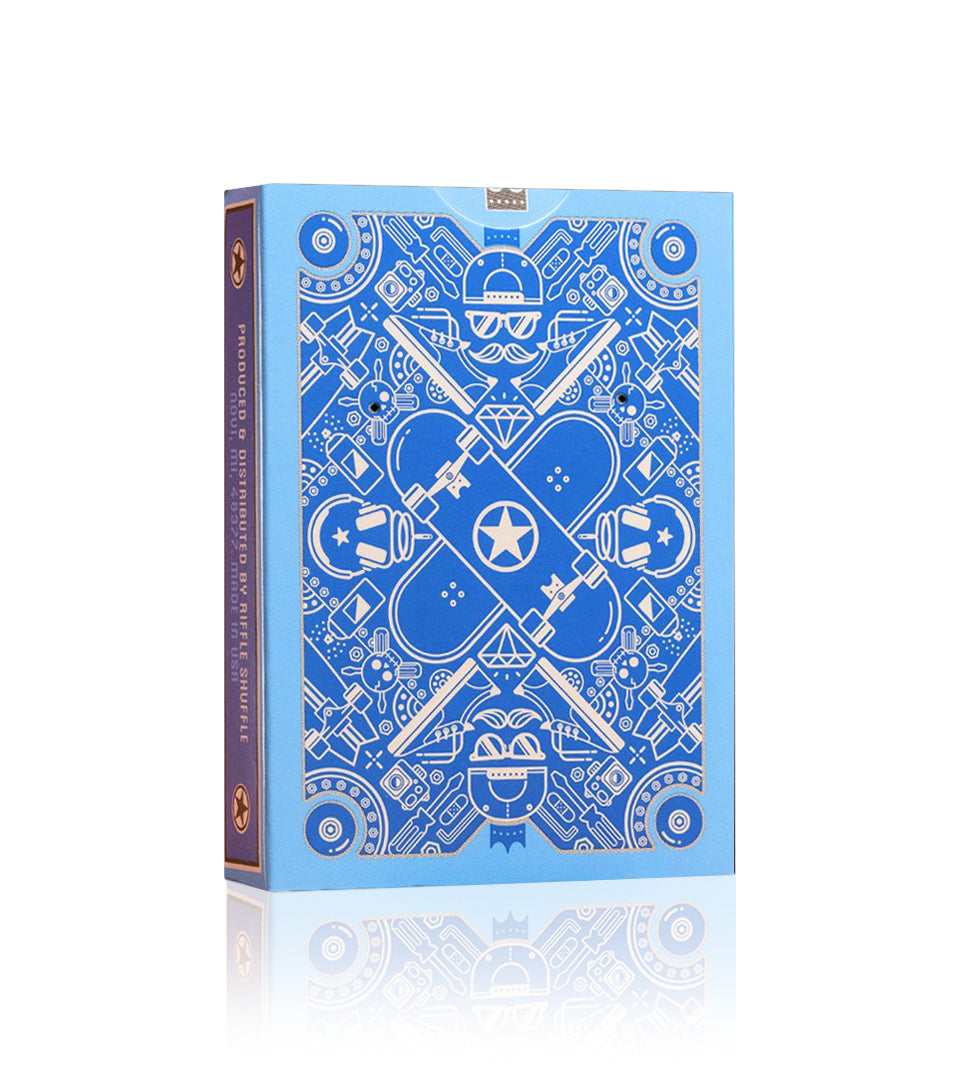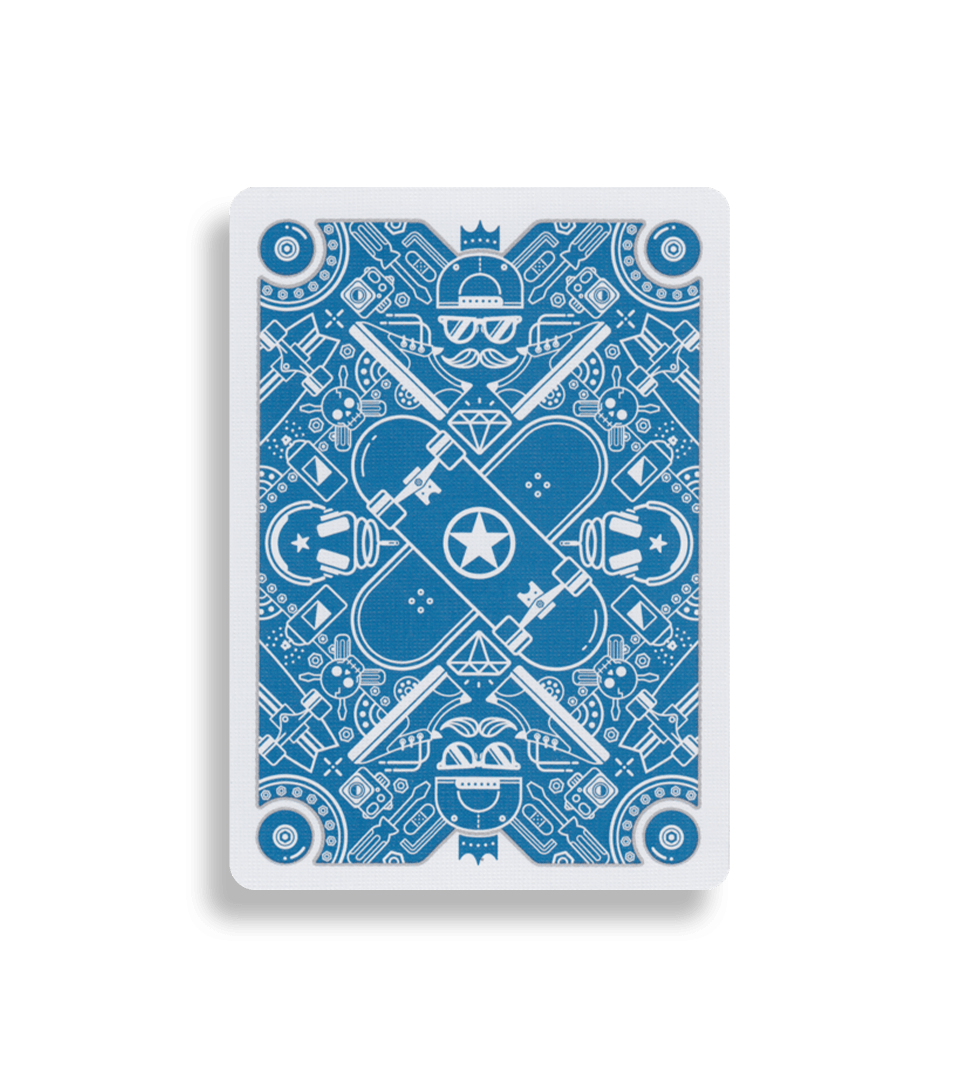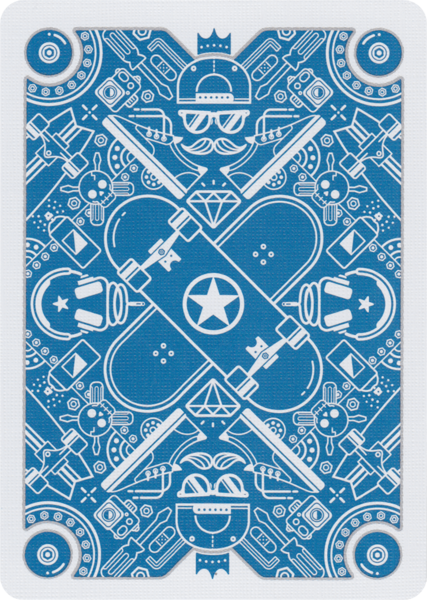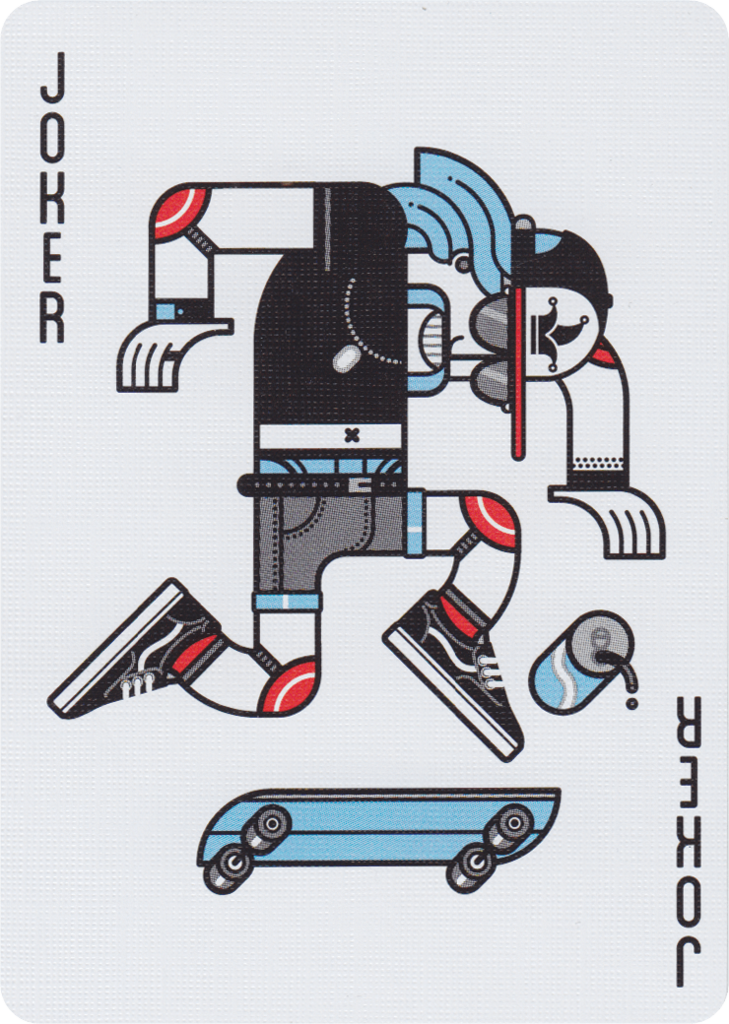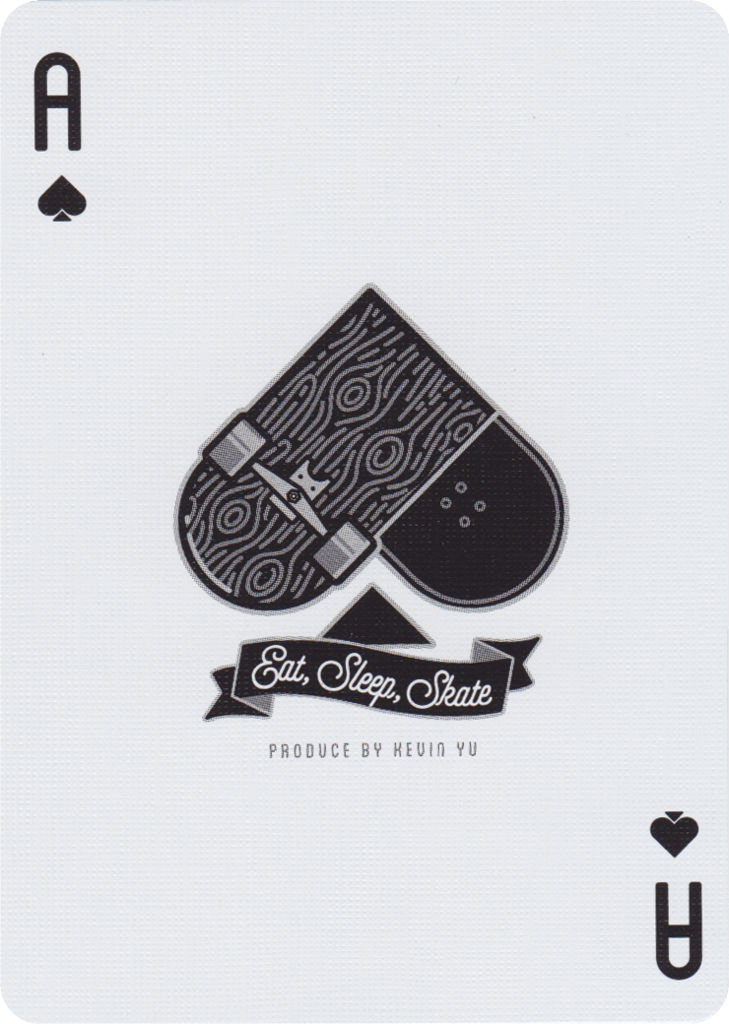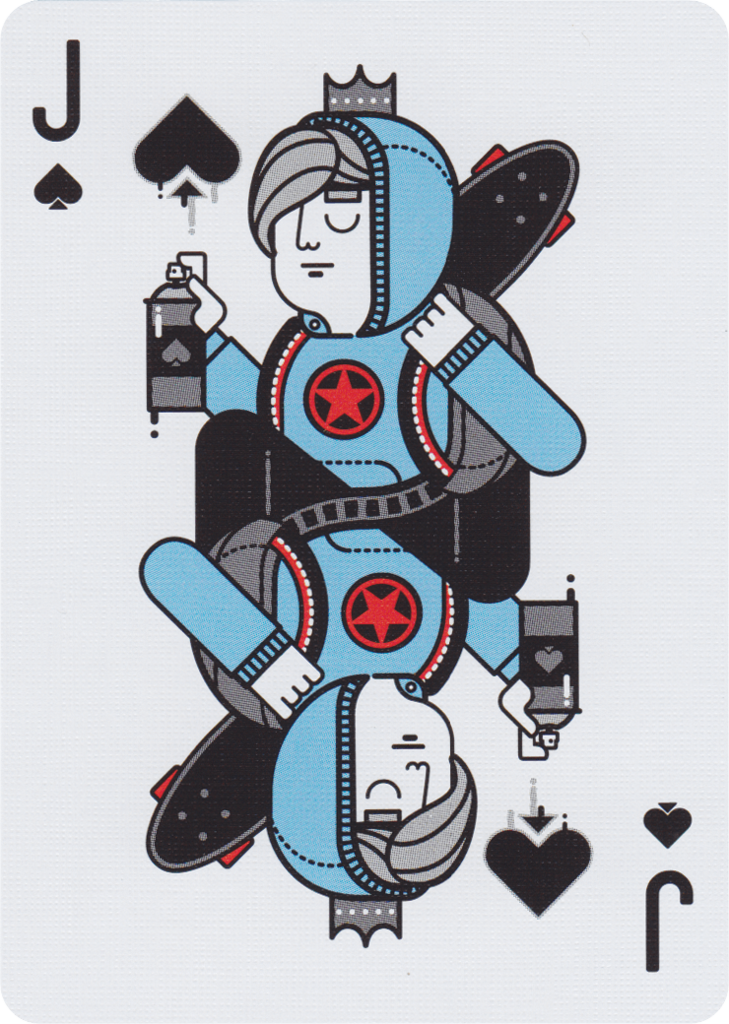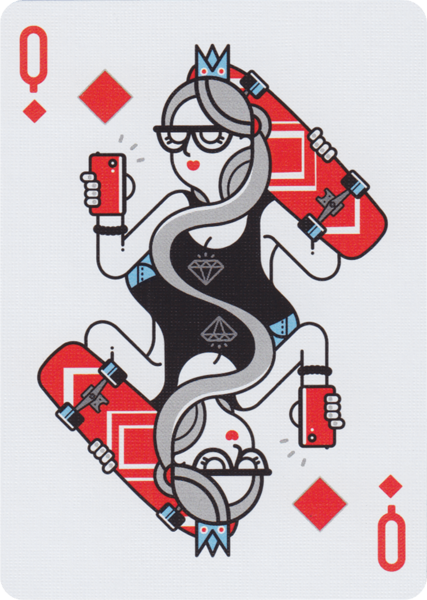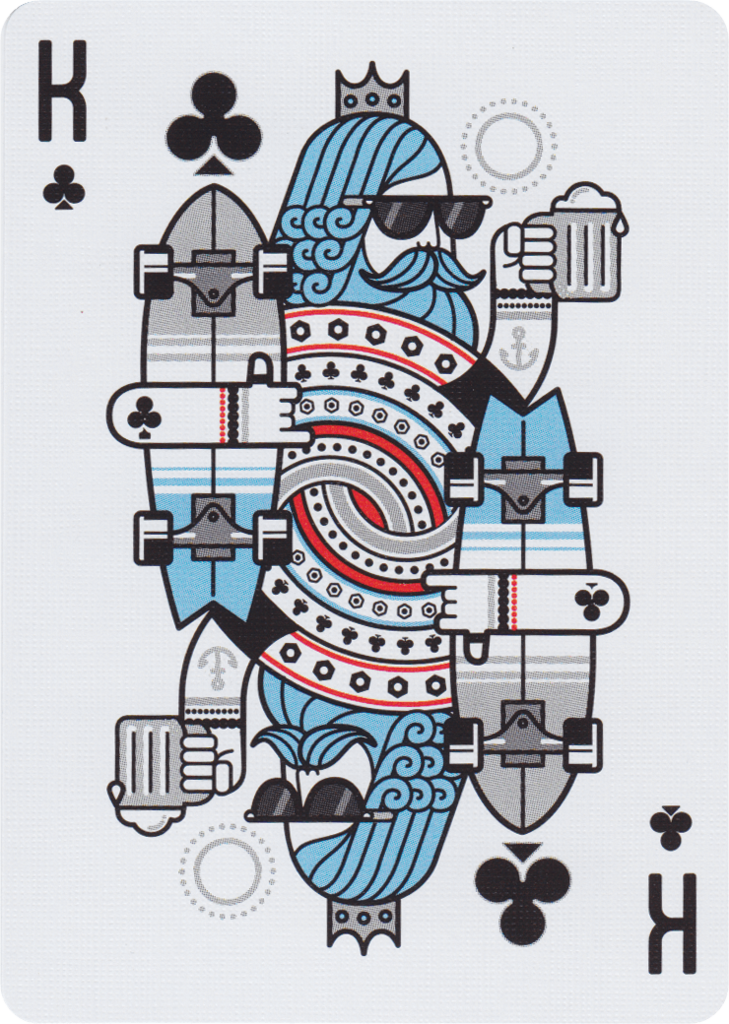 Skateboard
by Riffle Shuffle Playing Card Co
Fusing skate culture and magic culture, a story told through the cards. Printed by USPC, Bee Stock, Thin Crushed, Casino Quality for magicians, flourishers and card collectors. 5000 Decks printed, Half are gone forever.

Every single card in the skateboard deck is completely customized. It also comes with free stickers and detailed online tutorials.
 Oh! I almost forgot to mention, this is deck is created with a "One-Way" Design that includes an almost infinite amount of little cool features. Look at the star in the middle. With your imaginations, it allows you to create and perform instant miracles with endless possibilities. Can't wait to see what you can come up with!

My intentions of creating this deck is to spread the positivity and inspiration I've been lucky to receive from meeting new people in all areas of life, especially the skateboard community. I hope that when you start using this deck you too will be inspired to change to a happy and relaxed lifestyle. 
"I was never a huge fan of fully custom decks until I saw this. Stylish and well designed. Can't wait to get my hands on these" - Patrick Kun
"One of the most unique and visually entertaining designs i've seen in a long time!"  - Jeremy Griffith
"A deck with such a unique and authentic character, an awesome creation. Chapeau, Kevin."  - DMC
"Some of the coolest Jokers I have seen on a custom deck in a long while. The overall art design is unique and gives the deck a fresh feel." - Chris Serverson
"I've been waiting for this deck for so long! Awesome design!" - Mahdi Gilbert