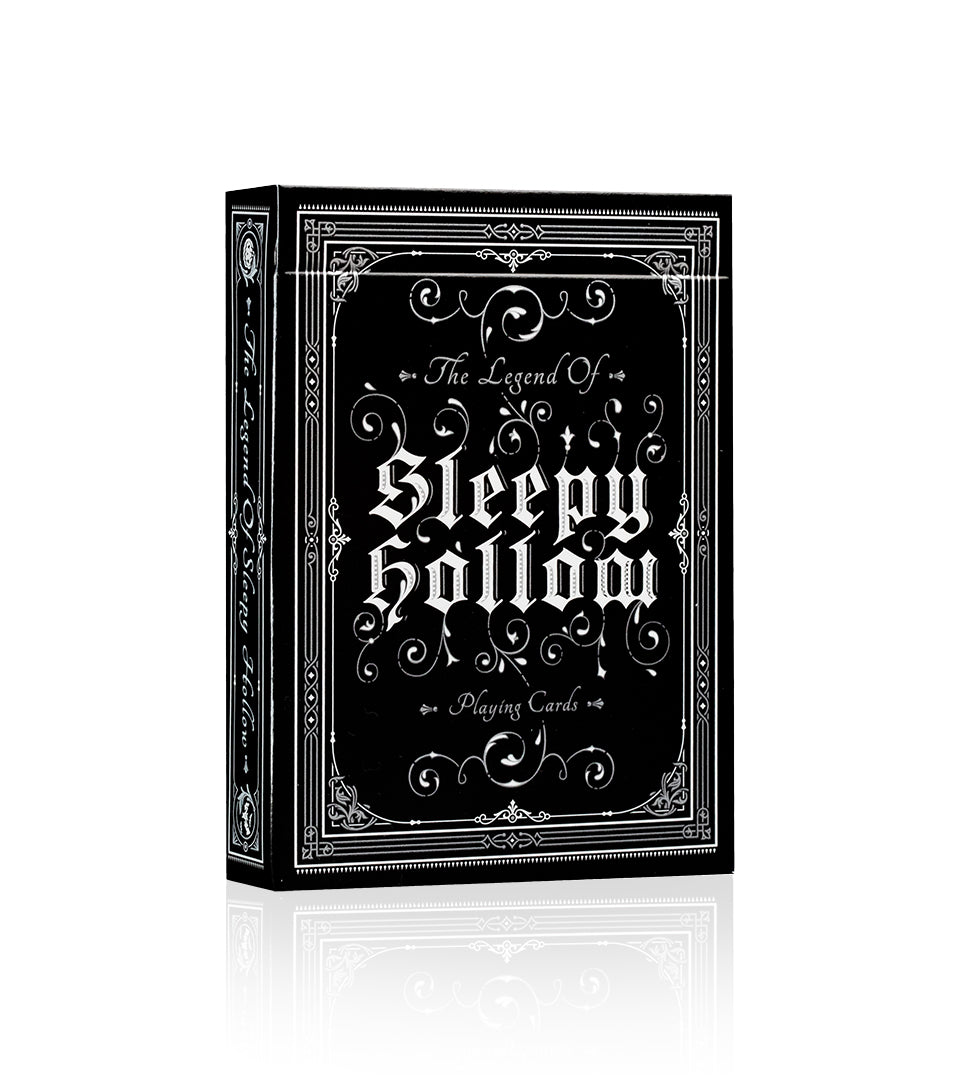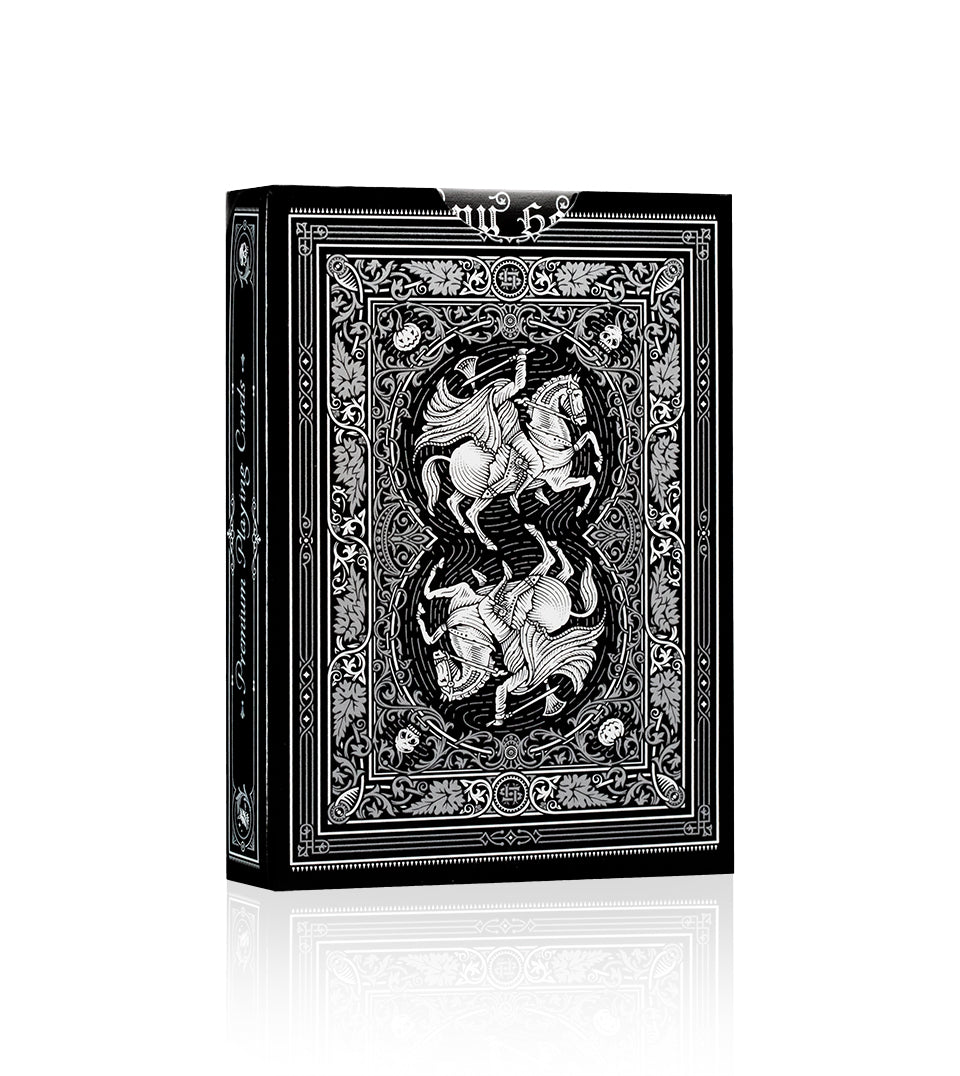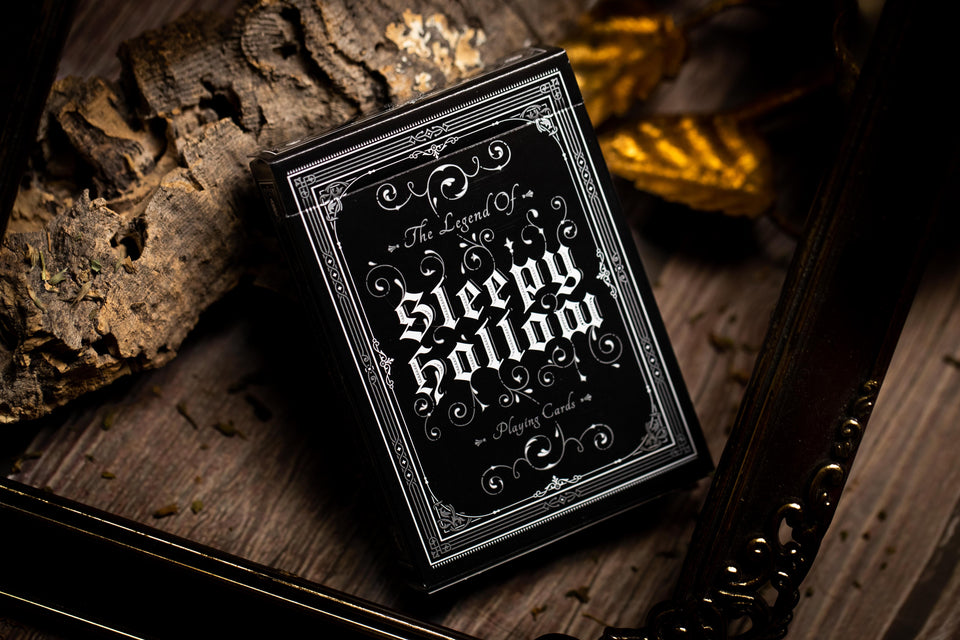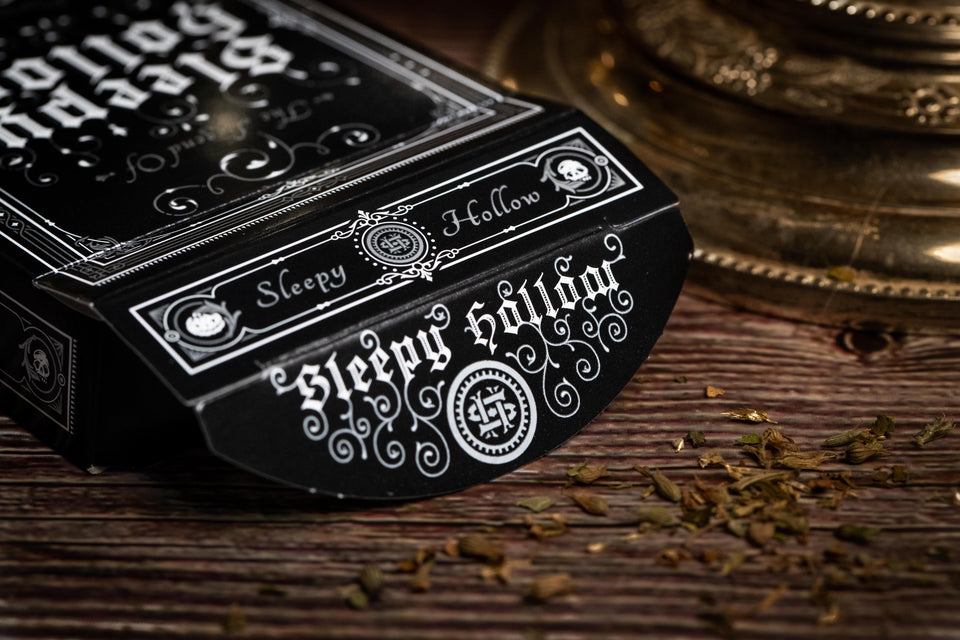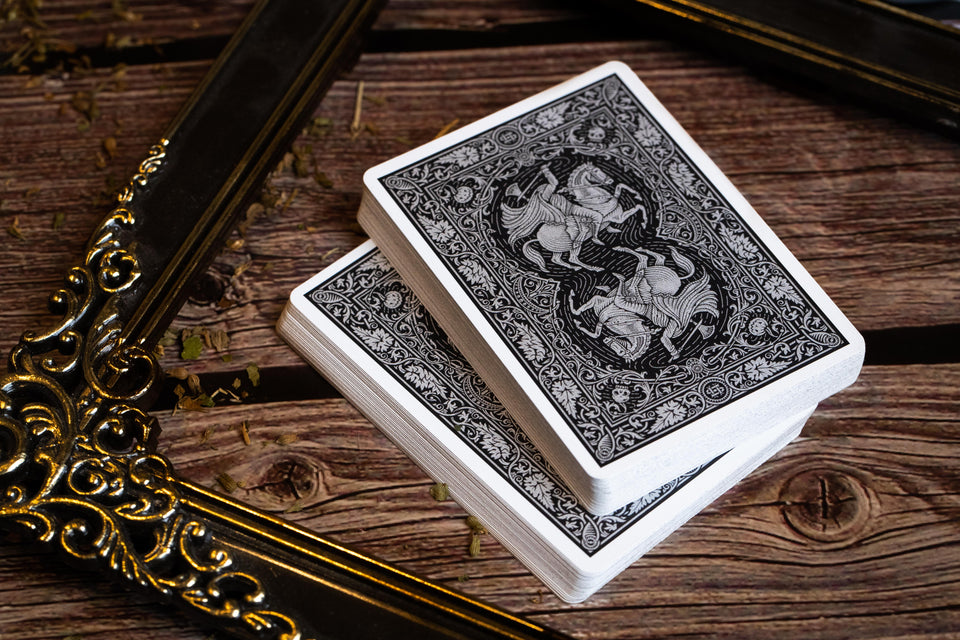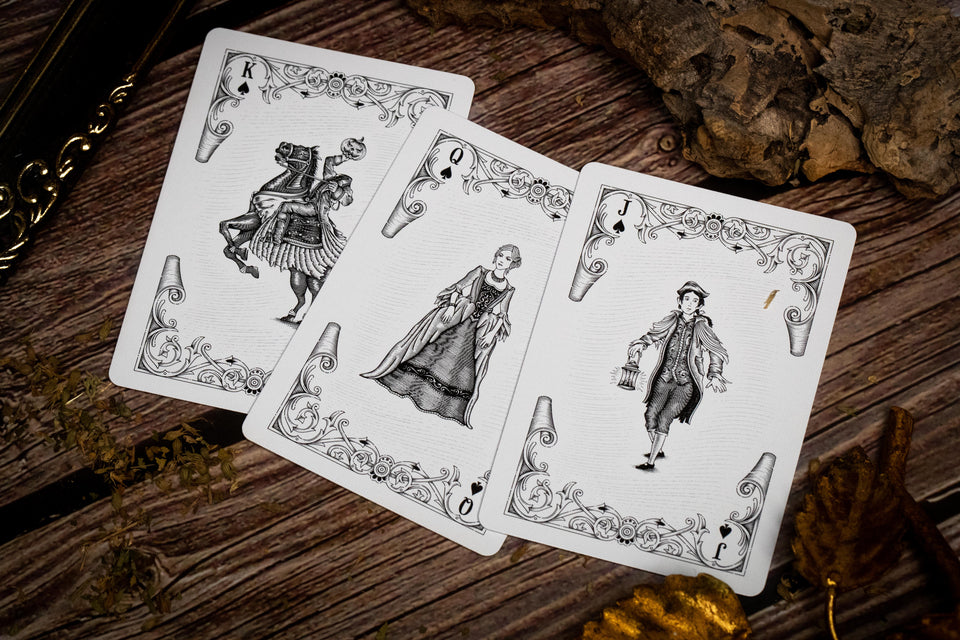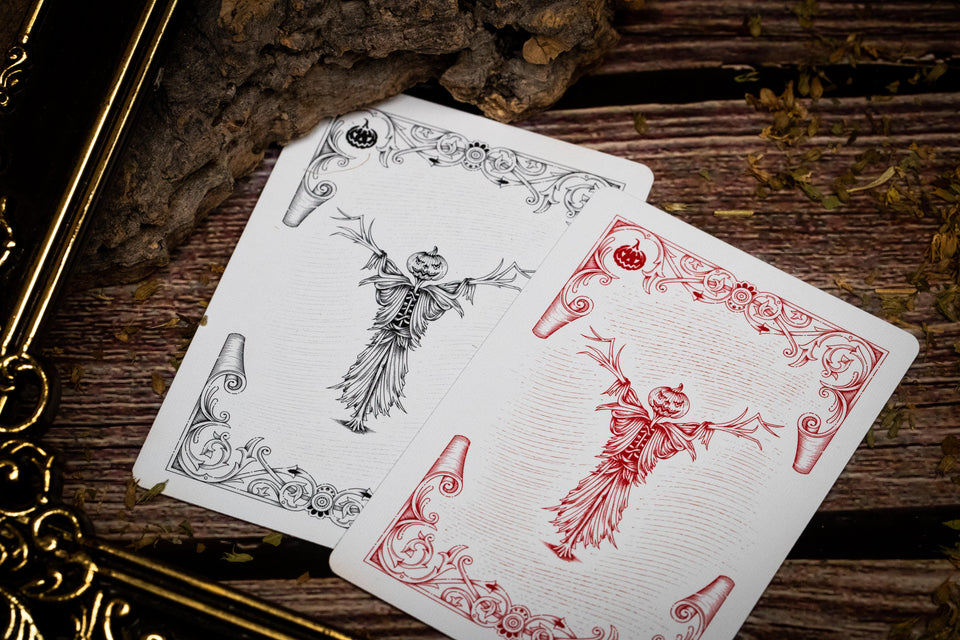 Sleepy Hollow V2
by Riffle Shuffle Playing Card Co
The Legend of the Sleepy Hollow continues. Conceived by Derek McKee and designed by J.C. Deserve, the deck is filled with intricate and detailed design. Featuring amazing scrollwork and legendary characters such as Ichabod Crane or the Headless Horseman. Introducing - The Sleepy Hollow V2.
The entire deck is filled with silver metallic inks infused with intricate details, even at the darkest night, the deck will still shine even with the tiniest glimpse of light. The Sleepy Hollow deck stays faithful to the essence of the Sleepy Hollow Legend.
The Sleepy Hollow V2 is printed by USPCC with Air-Cushion Finish in their legendary Bee Stock. Limited Edition of 2500 Decks.