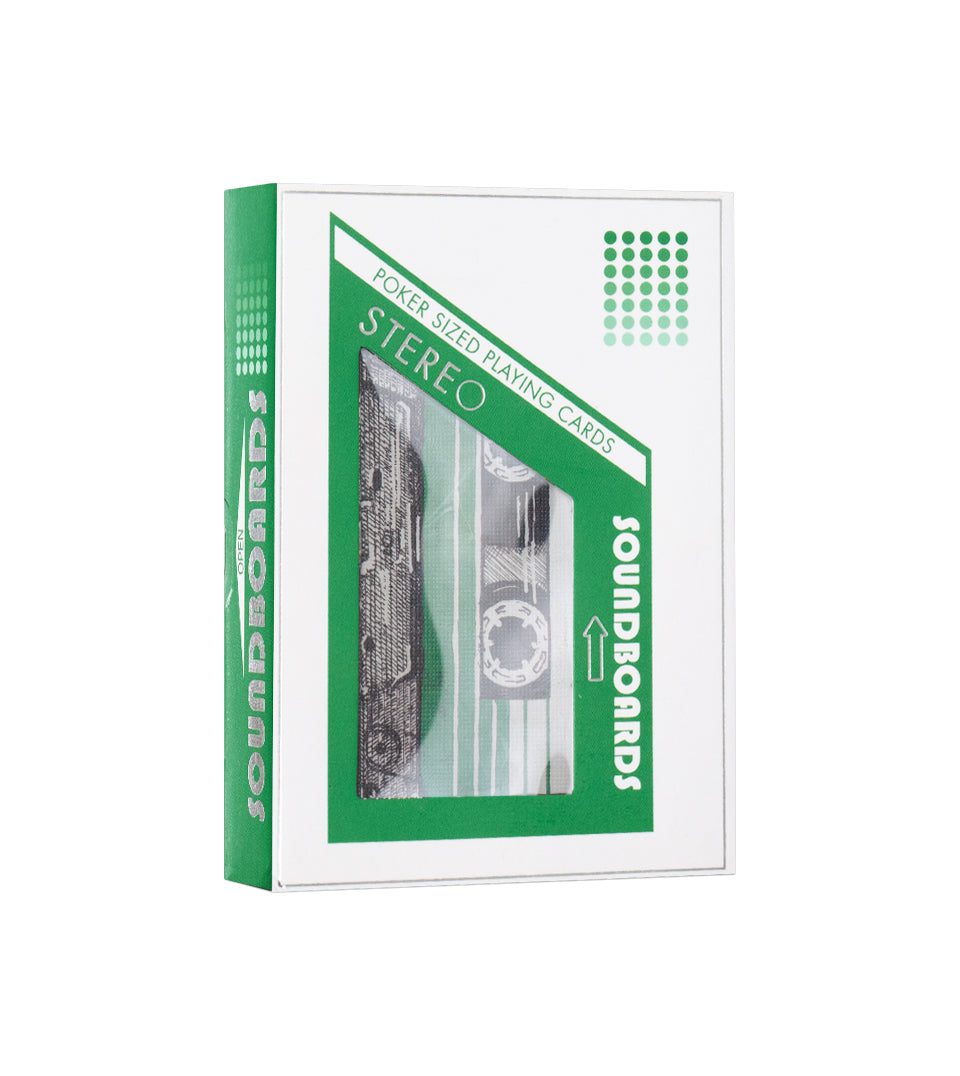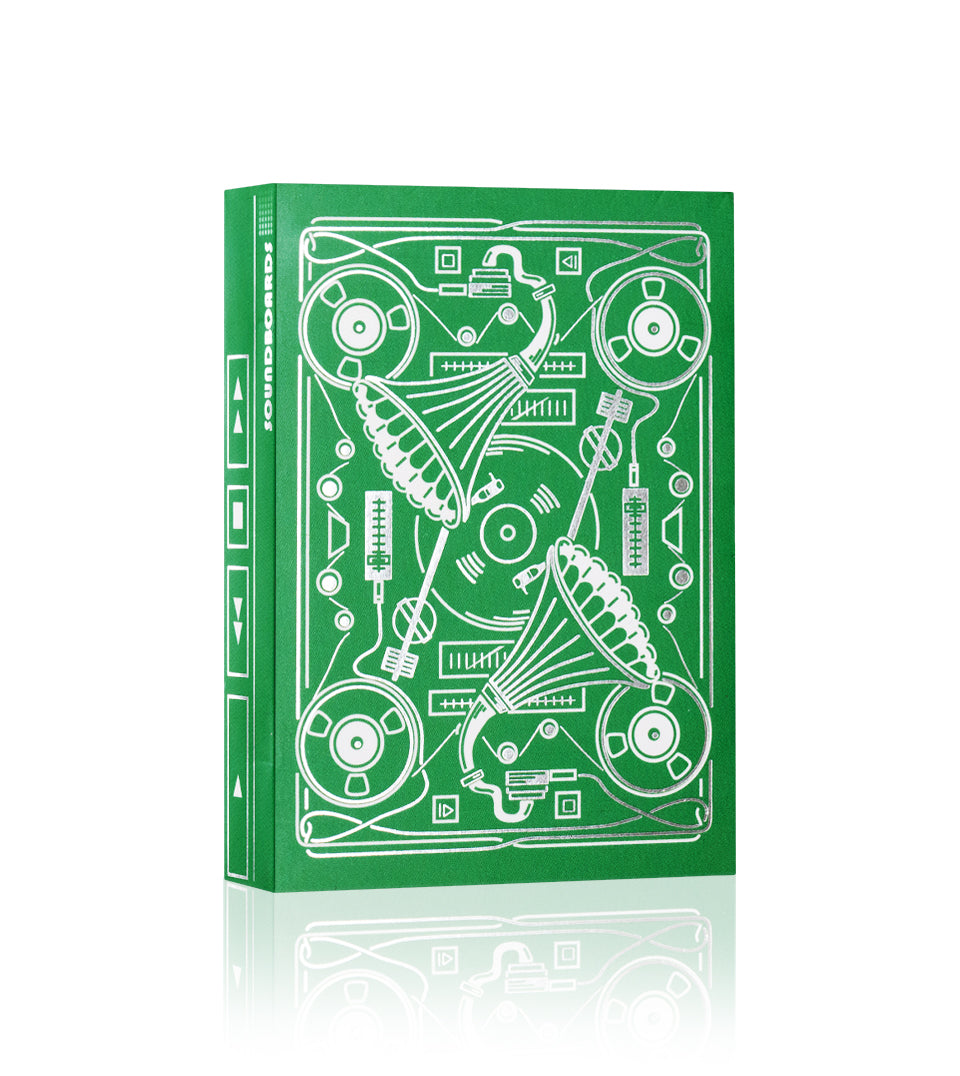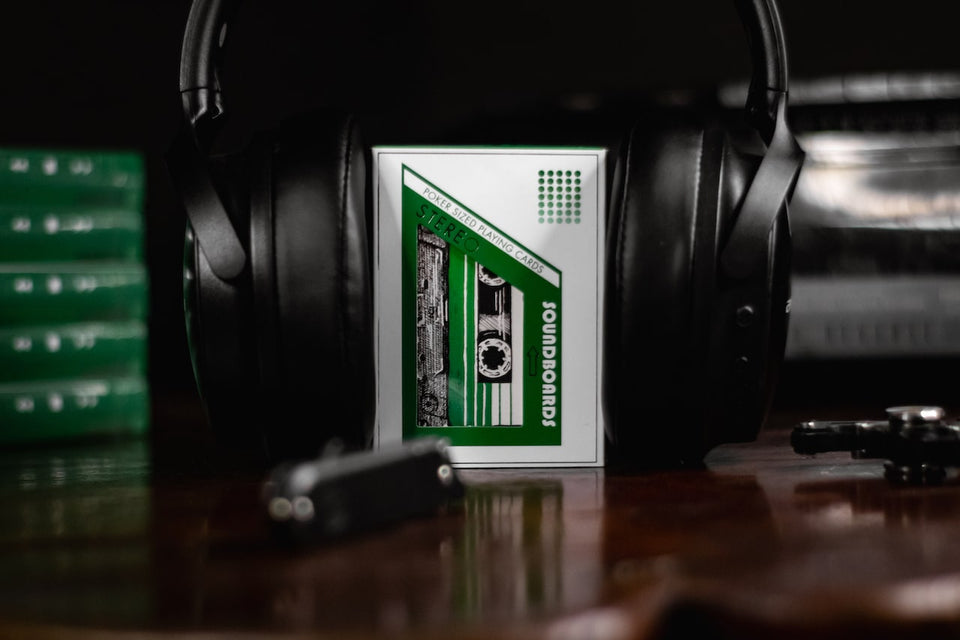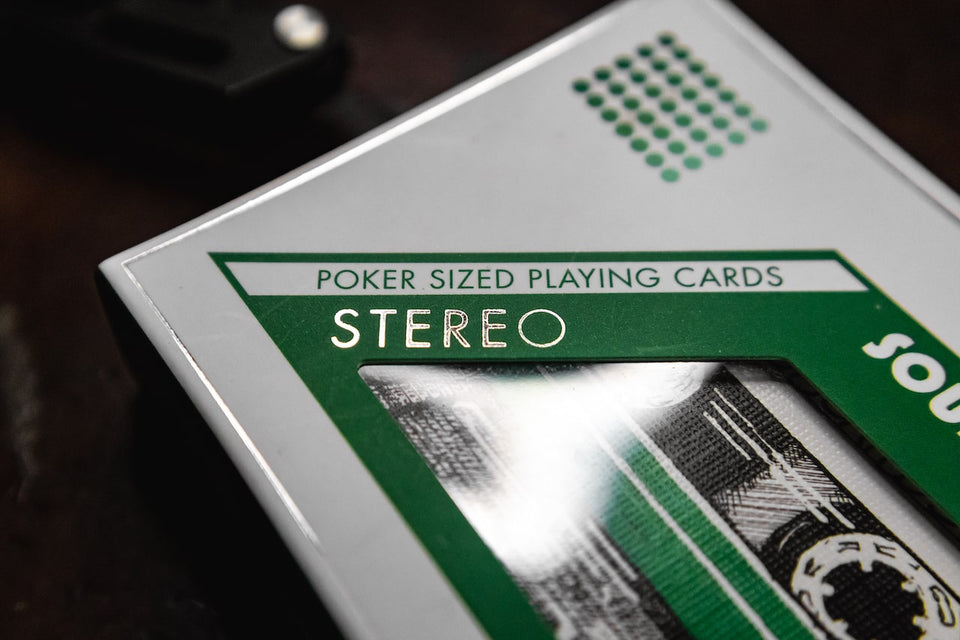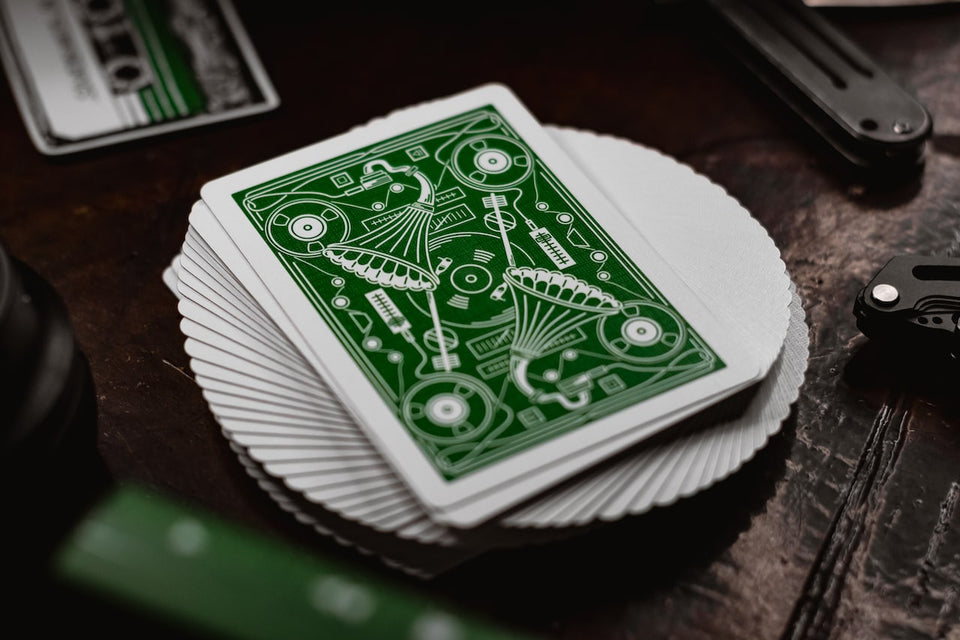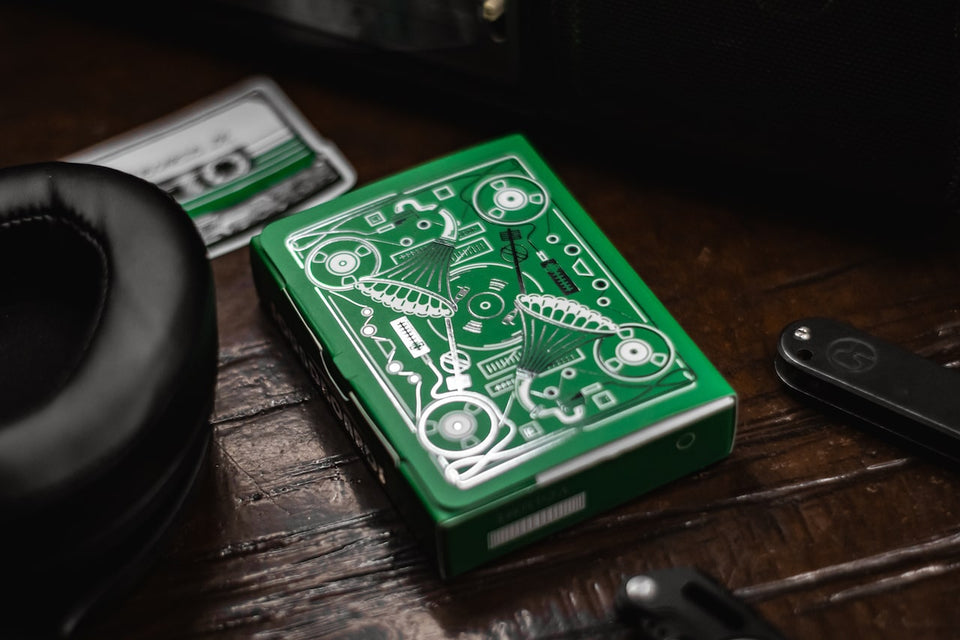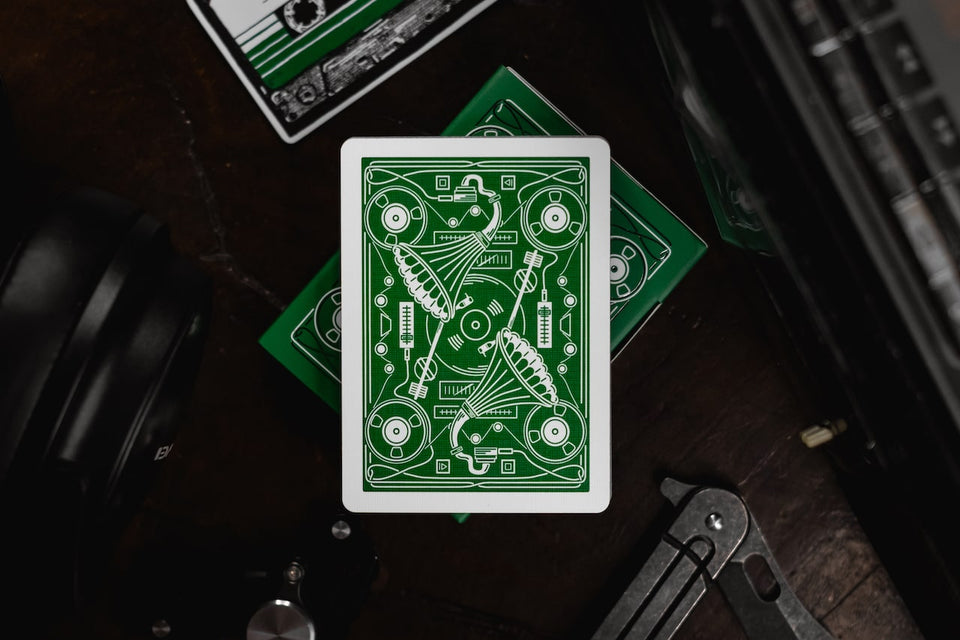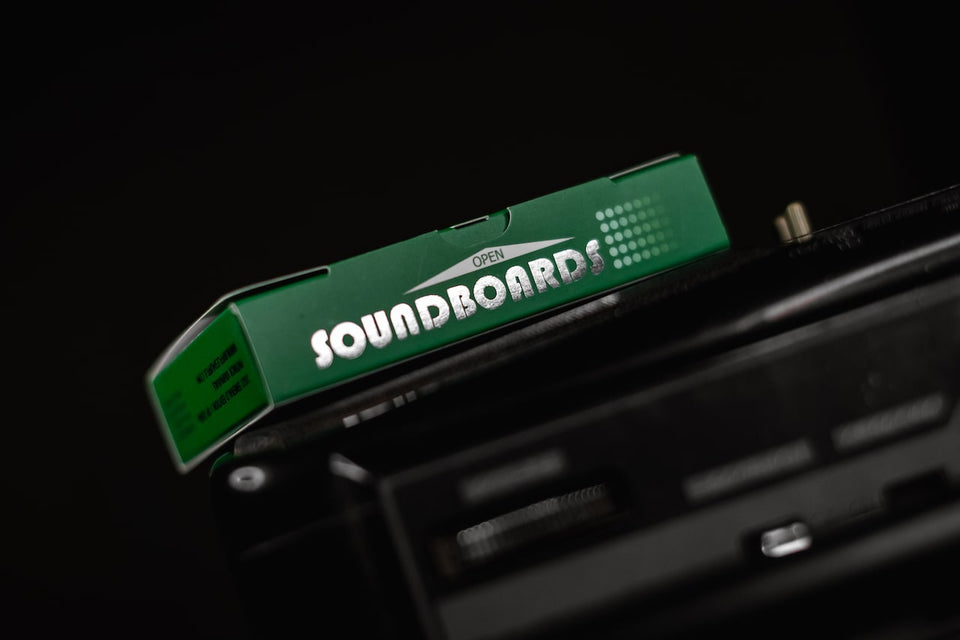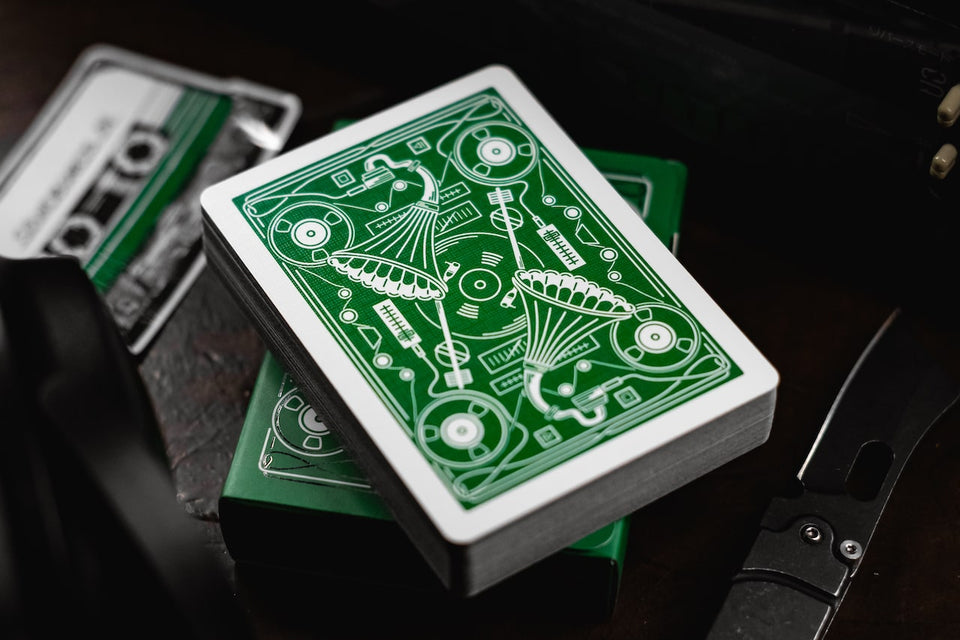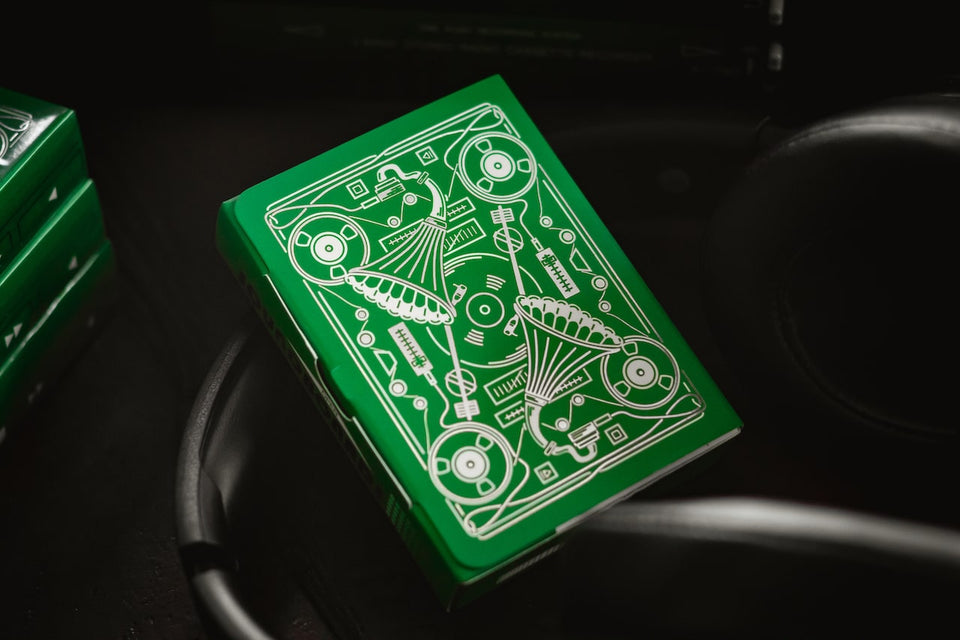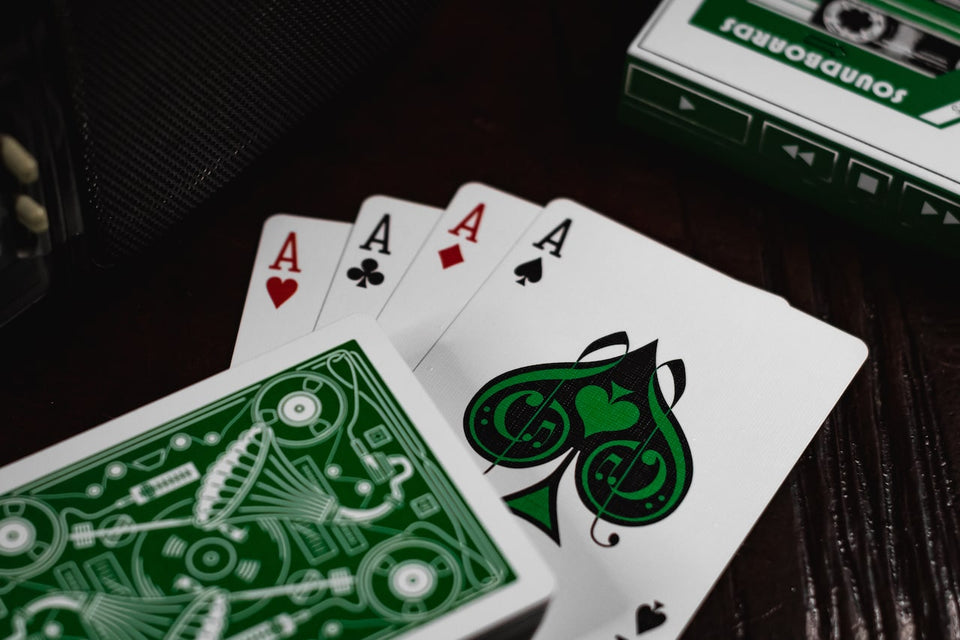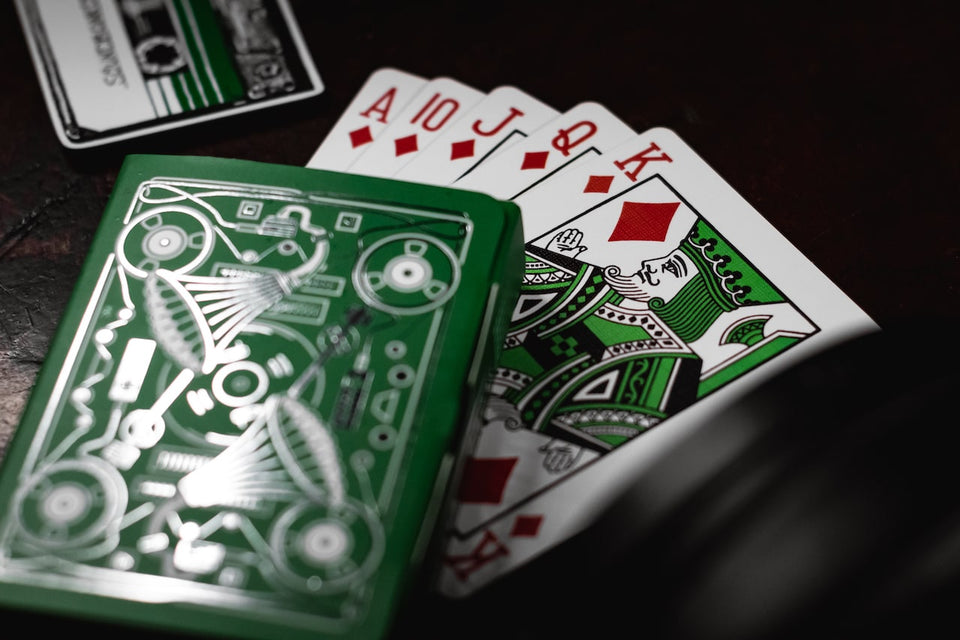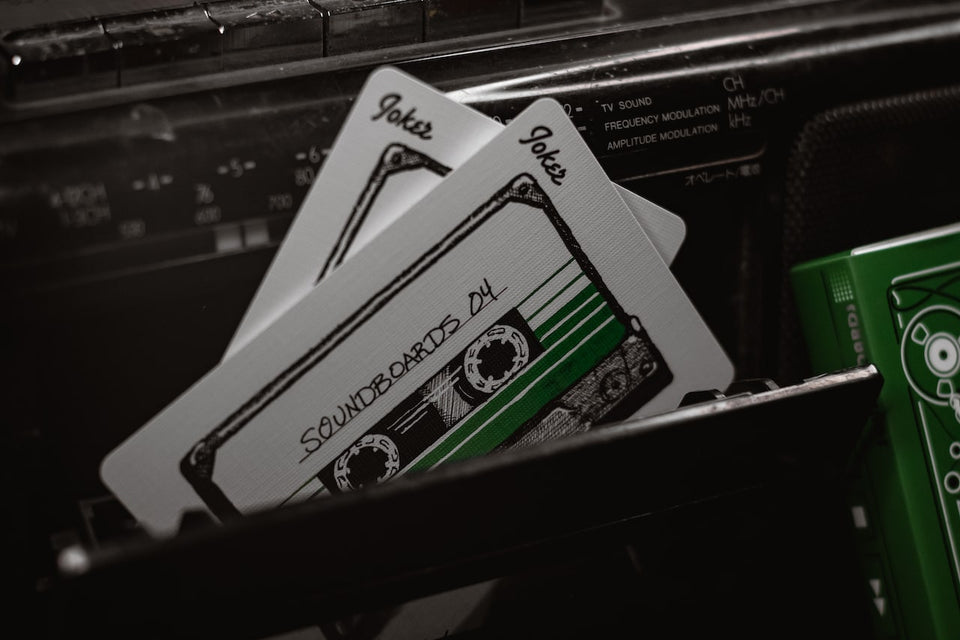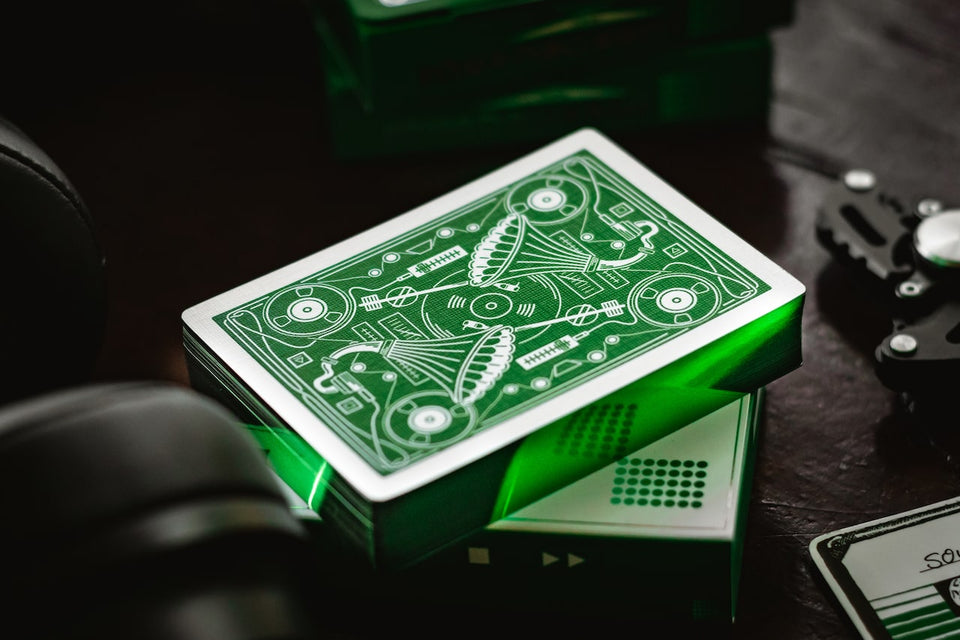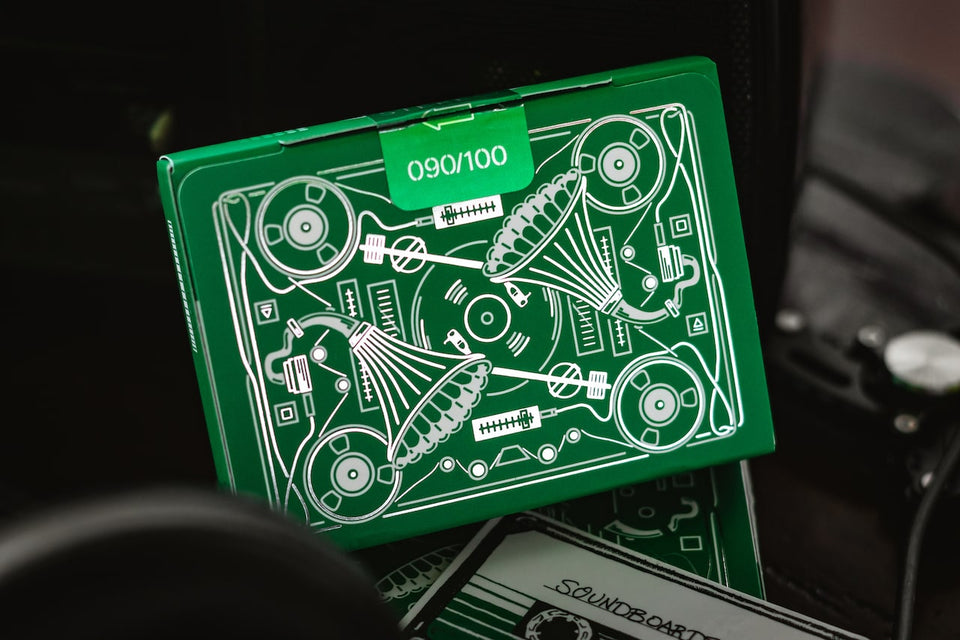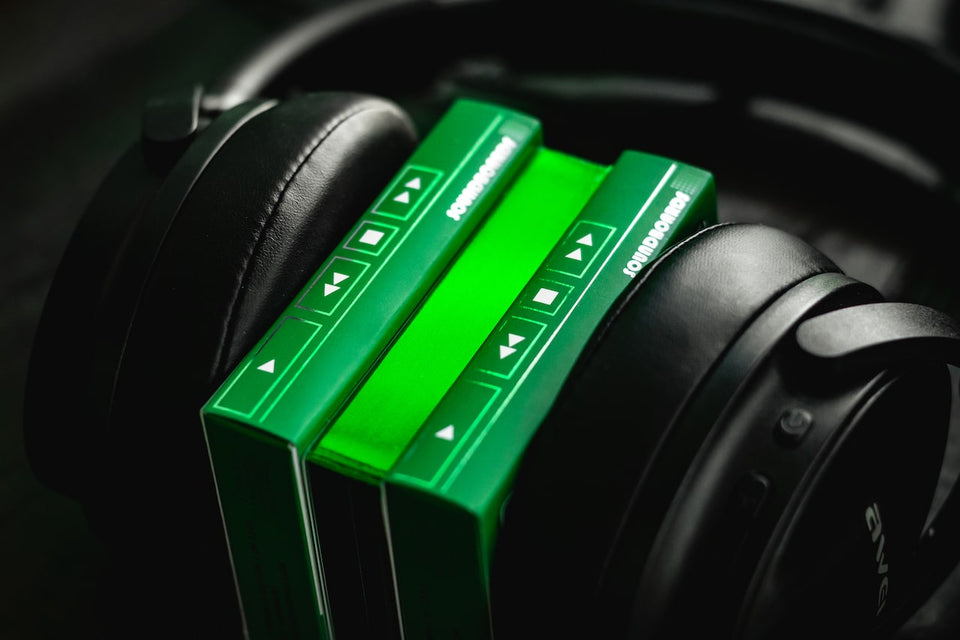 Soundboard V4 Emerald
by Riffle Shuffle Playing Card Co
*There are 100 Soundboard V4 Emerald GILDED Decks available for purchase. Limited to 3 decks per customer. First come, first serve!*
Soundboard Playing Cards were first produced by Patrick Varnavas in 2014 and then released in 2015. We are now introducing the latest edition to the family - The Soundboard V4 Emerald Edition.
The Soundboard deck was created to celebrate vintage audio gear like 80s cassette players and gramophones. The back design has been in favor of the modern style with touches from the classics.
The tuck case mimics the functionality of a vintage mixtape. With a Plastic Window to see inside the deck and Silver Foils running through the designs of the Matte Finish Tuck Case. With the newest edition of Soundboard, anyone who loves music will surely resonate with this deck.
The Soundboard Emerald Edition will be printed by TWPCC with their Legendary Stock. Limited to 2500 Decks.