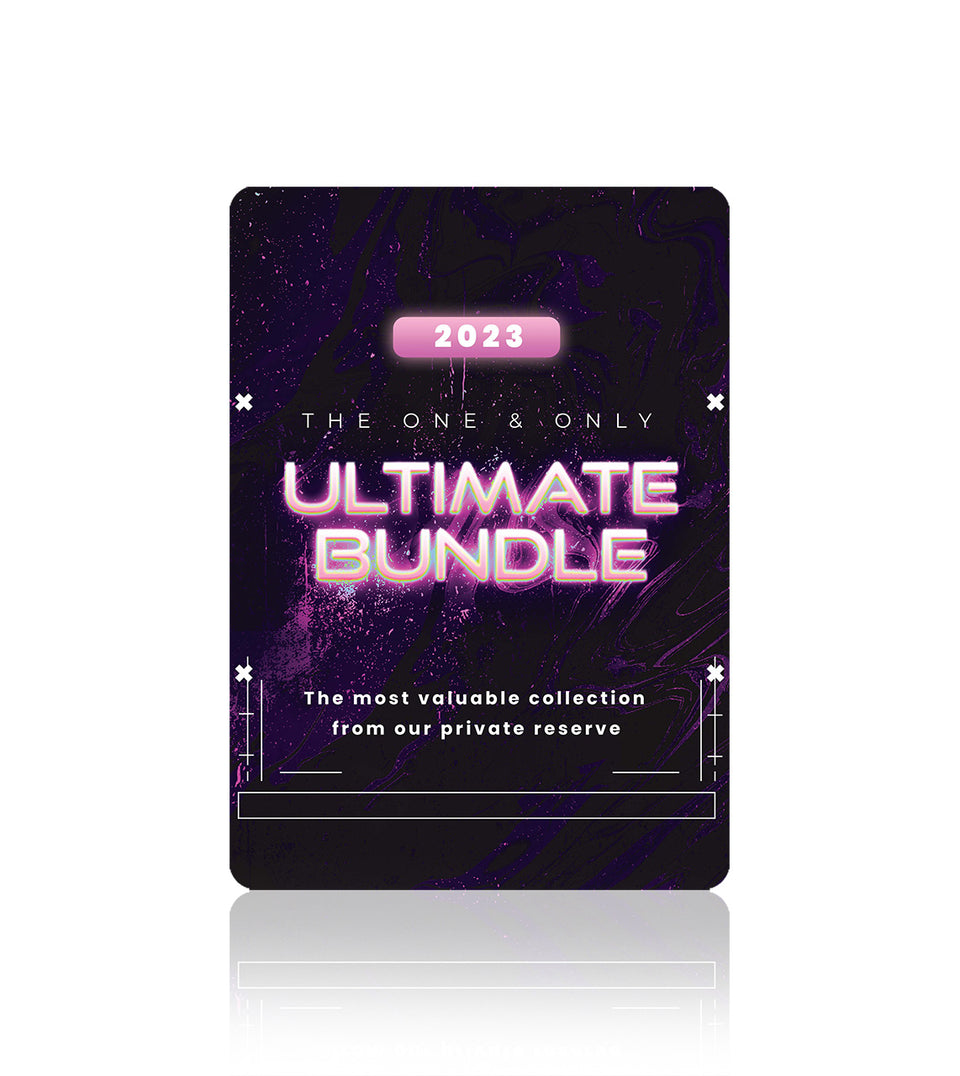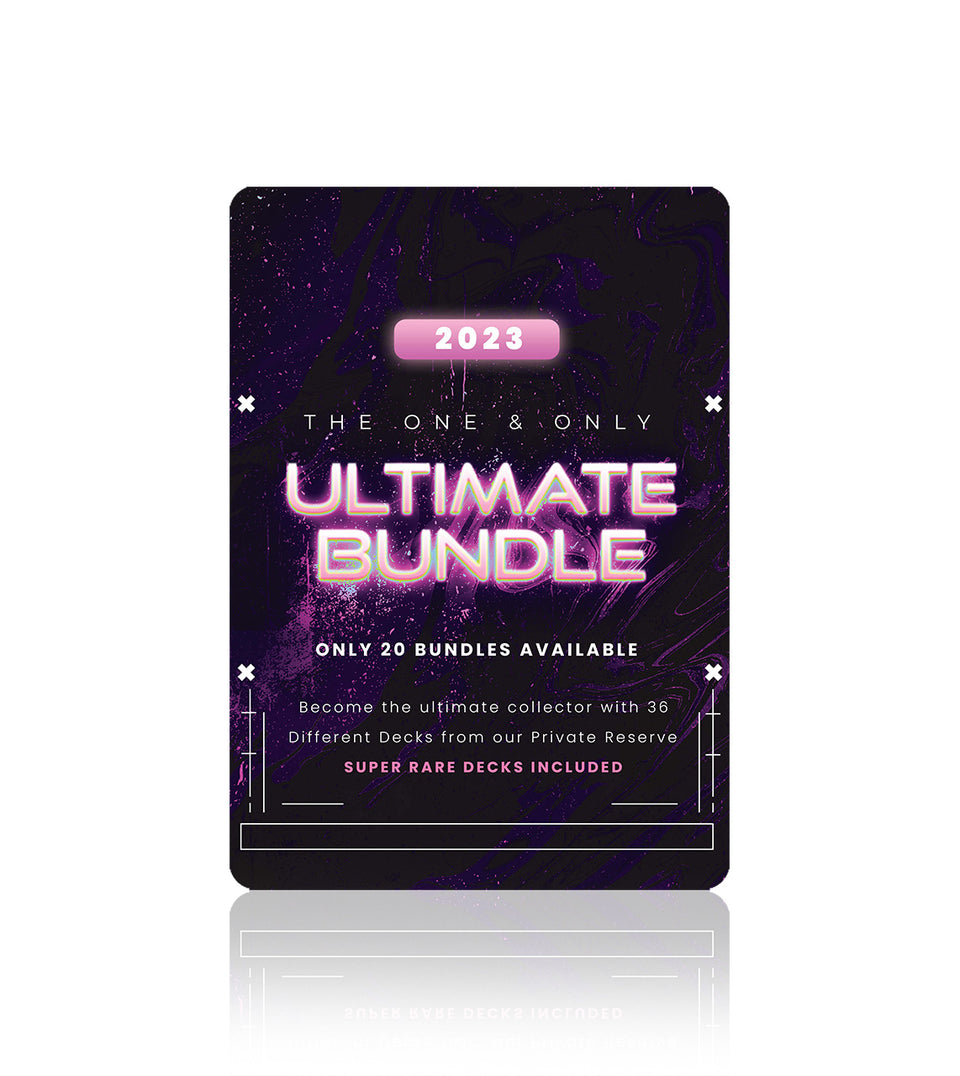 ULTIMATE BUNDLE
*Only 20 Bundles Available*
This is the "Ultimate Bundle" for a reason. As it contains 36 Different Decks from our Private Reserves. You can expect Gilded, Sold-Out, Unreleased, Foiled Decks, etc. Now is your chance to collect them all!

Our Ultimate Collection Bundle Includes 36 Different Decks:
5x Mystery Gilded Editions
HINT: Rare Decks Included in the Bundle
10x Collector's Deck with Foiled Back & Tuck Case
10x Collector's Deck with Foiled Tuck Case
11x Magic, Cardistry, Unreleased, Sold-Out decks, etc
6 Half-Brick Boxes from past releases
The value of this package is more than 600 USD

100% Satisfaction Guaranteed. 

Maximum one per customer  
Only 20 Bundles are Available  
This bundle is worth at least 600 USD, but you can get yours for only 330 USD. Due to the extremely low inventory on the Sold Out decks, there are only 20 Ultimate RS Collection bundles available.
100% Satisfaction Guaranteed - if you don't like the decks you received, send them back to us, and we will provide you with a full refund.